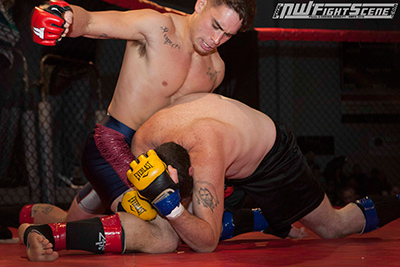 Adam Sablan thows down at Warrior Camp's Proving Grounds on December 2nd
Warrior Camp's Proving Grounds was back at The Hub Sports Center near Spokane on Dec 2nd, with 14 amateur fights taking place. In the main event, Killian Estes, fighting with CDA's Citadel MMA, won the 170 lb belt off of Warrior Camp's Jack Woods by way of 2nd round TKO. Estes set the tone early, landing a straight left that put Woods on the mat. After a few more exchanges, Woods got a takedown, but was reversed by Estes who let Woods stand, but punished him with strikes while doing so. Estes finished the round, taking Woods to the mat, and raining down strikes from side control. In the 2nd. Woods found some success on the feet, but Estes answered with a straight right and followed with a big head kick. The pair clinched up, and Estes executed a hip toss to land in top position. Woods working from his guard was landing short strikes from the bottom and then nearly nailed an armbar, but Estes scrambled free and gained full mount. From there, Estes threw a flurry of bombs, a number landing flush with Woods' head, that forced a referee stoppage at 2:25 of the 2nd. Great fight! Estes is now 7-0 as an amateur, while Woods falls to 7-1.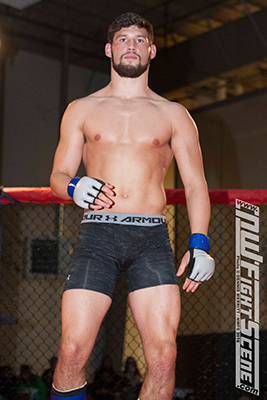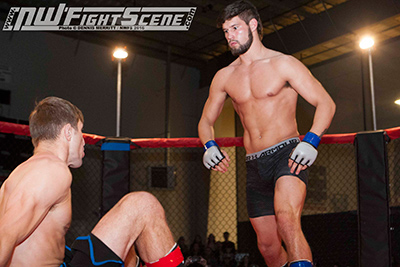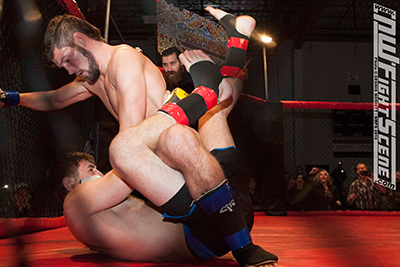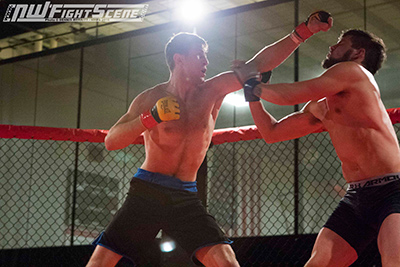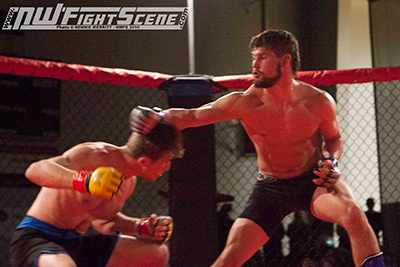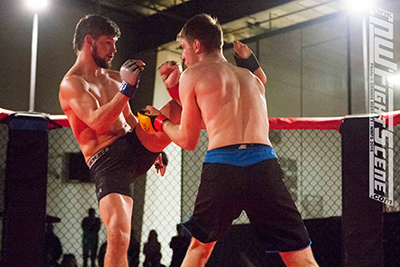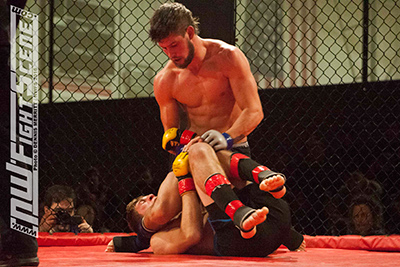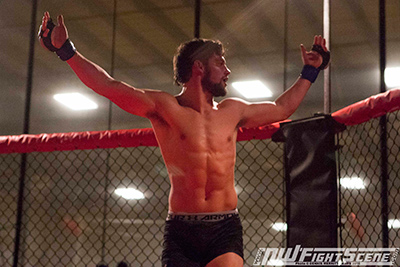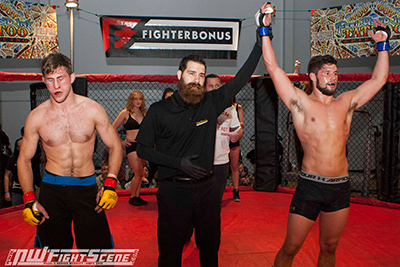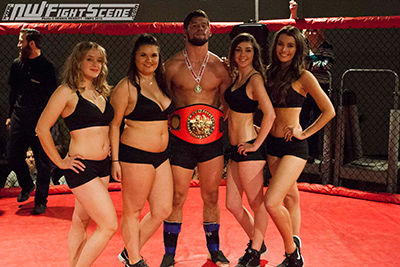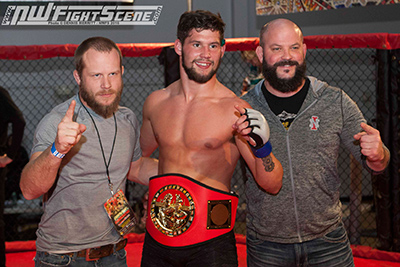 Warrior Camp's Conor Astleford retained his Proving Grounds Lightweight title with a 2nd round submission of Citadel MMA's Christian Heth. A fairly even first round with some wild scrambles early that settled down into the pair trading punches, before the fight went to the mat. Astleford got full mount but Heth reversed, just to be caught in an inverted triangle/armbar attempt. Heth slammed his way free and ended the round throwing ground strikes. In the 2nd, the fight went to the mat early, both combatants scrambling hard for position with Astleford finally prevailing. Astleford then took Heth's back, flattened him out, and sunk the rear naked choke at 1:10 of the 2nd. With the win Astleford is now 6-0, while Heth falls to 5-2.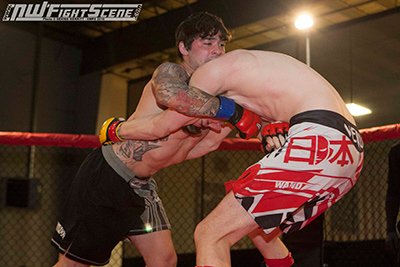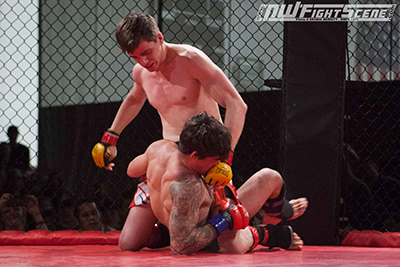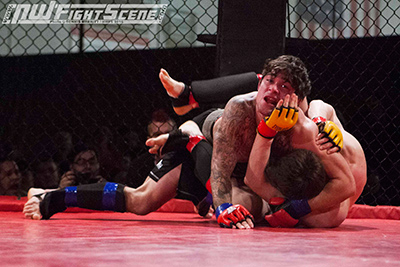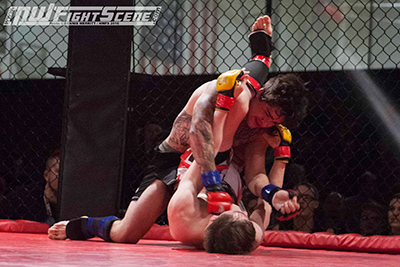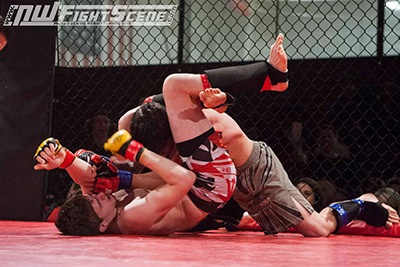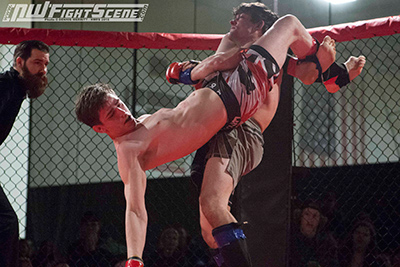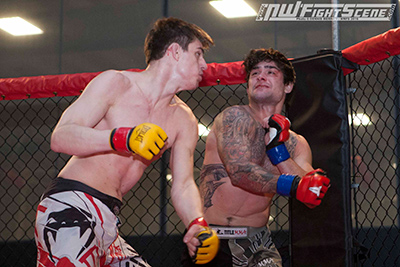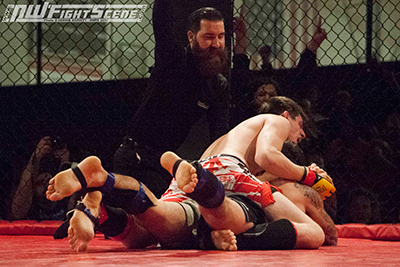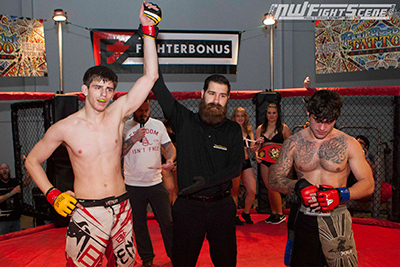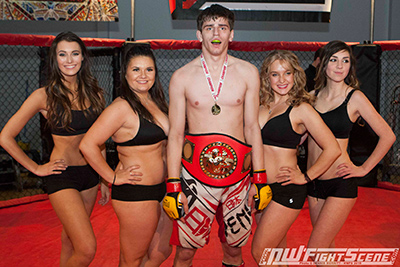 Stevie Vasquez moved his amateur MMA record to 5-0, overwhelming Vincent Jackson within the first 30 seconds to force a ref stoppage.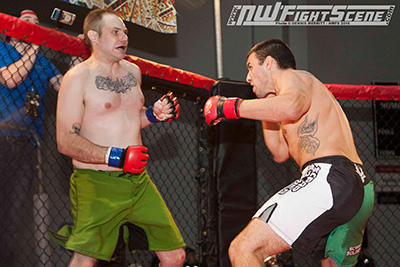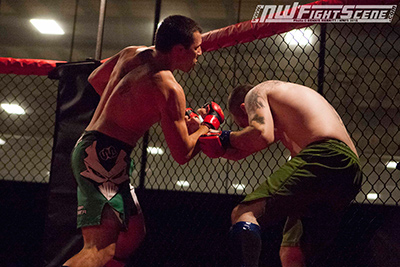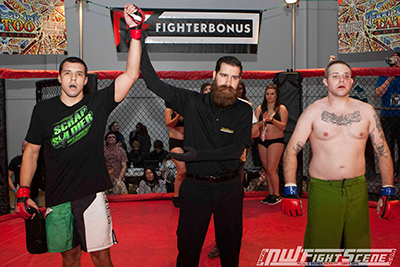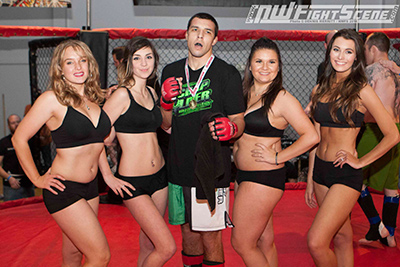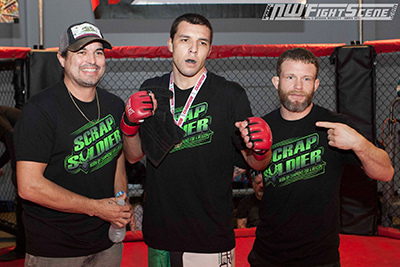 Heavyweight Brian Chamberlain won his MMA debut, unloading with a straight right that put Toshiro Rena on the mat, and then finishing with hammer fists early in the first round.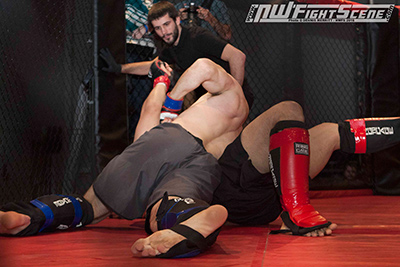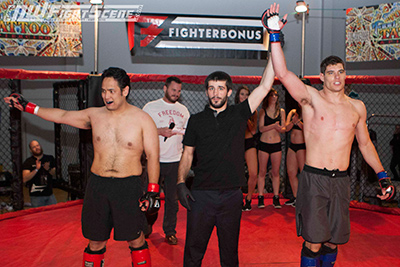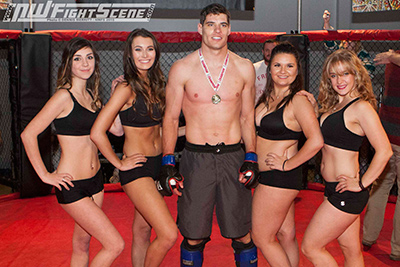 In a 165 lb MMA catchweight affair, Warrior Camp's Adam Sablan dropped opponent Timothy Sims with a big left and then swarmed him on the ground with strikes for a TKO ref stoppage less than a minute into the fight.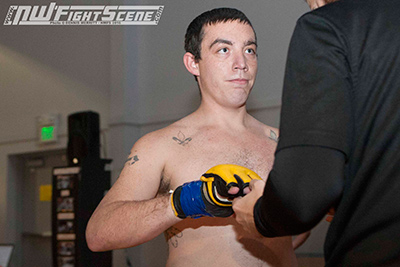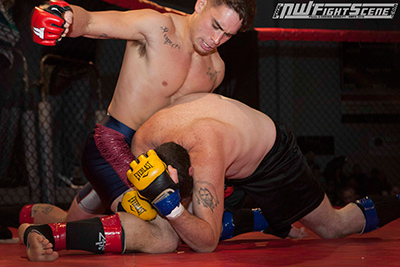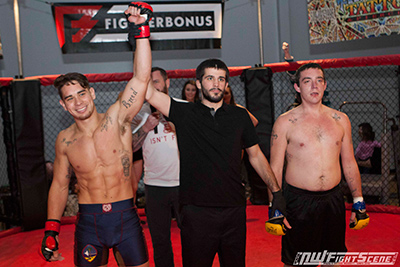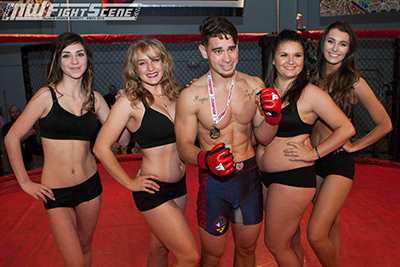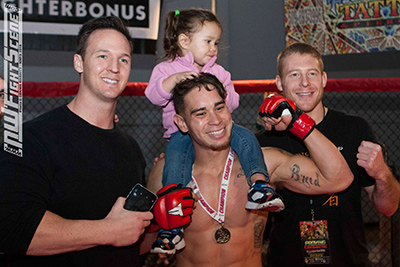 Fight University's Theo Dukas displayed speed and power en route to a TKO stoppage to strikes of John Goldsmith a minute into their heavyweight MMA matchup..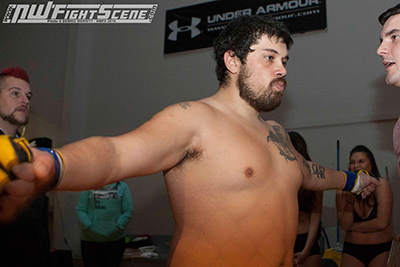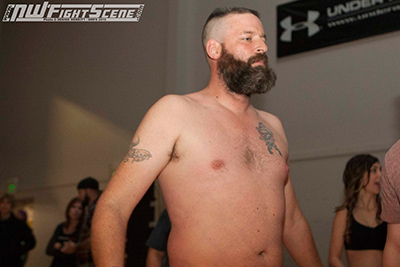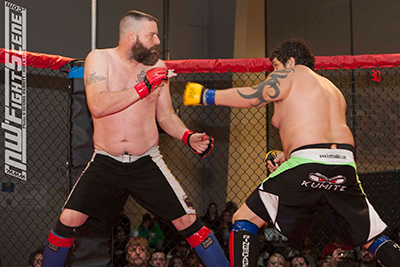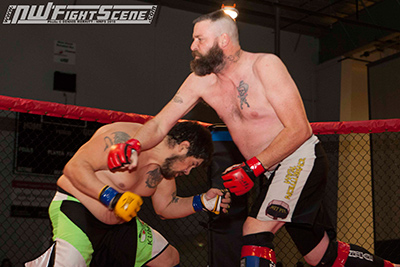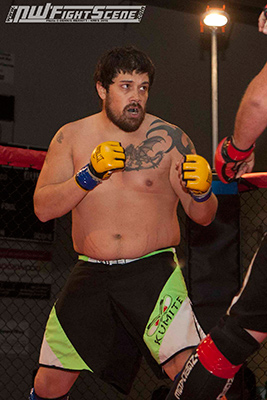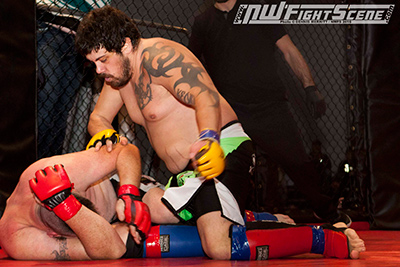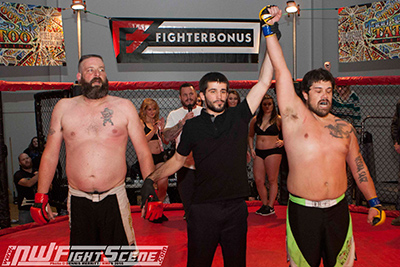 In a 165 lb MMA fight, Ernesto "Smurf" Cervantes and RIcardo "Schizo" Reyes went all three rounds in an entertaining battle, with Warrior Camp's Cervantes coming out on top via decision 30-27 x2, 29-28.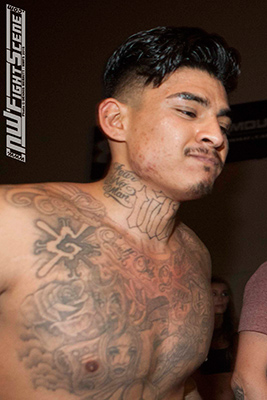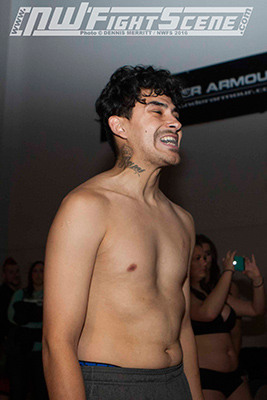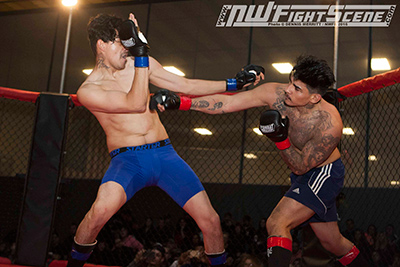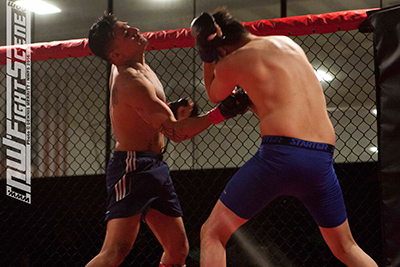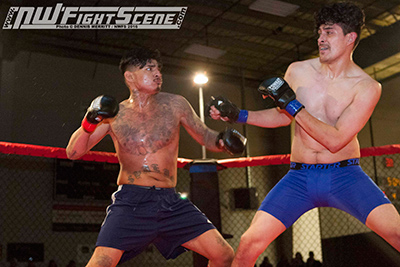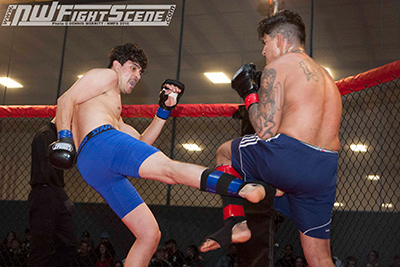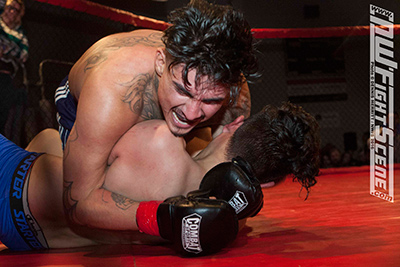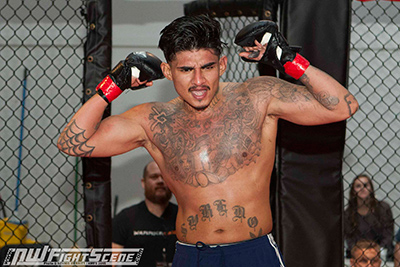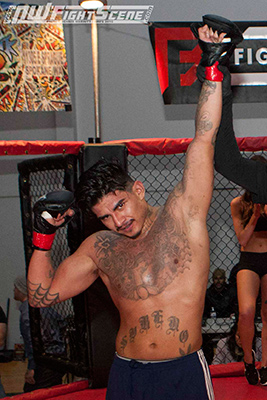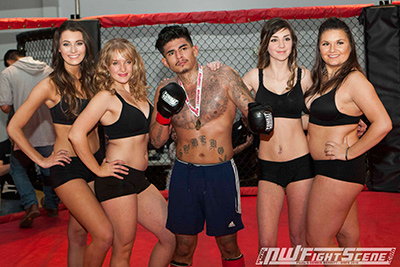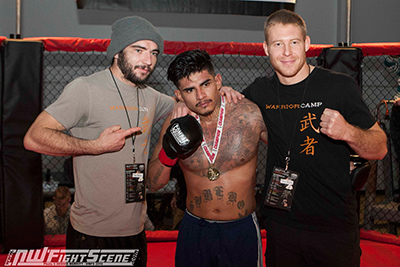 Warrior Camp's Parker Young won his MMA debut in a 170 lb bout, surviving a big slam from Jason Claudio, reversing and then once latching onto Claudi's neck, relentless in going for and getting the guillotine choke finish halfway through the first.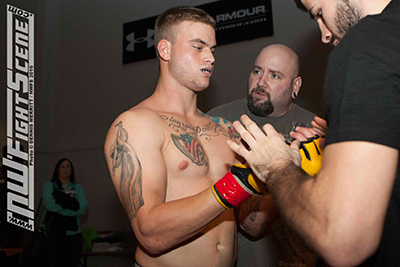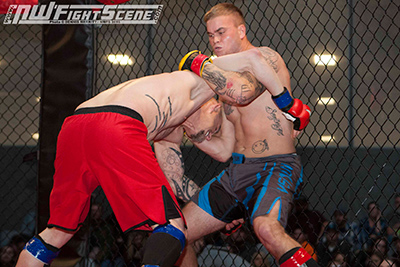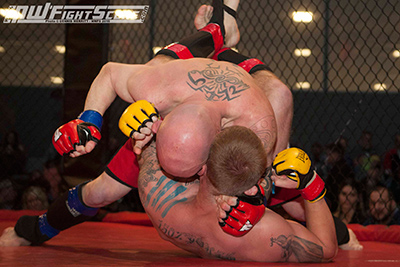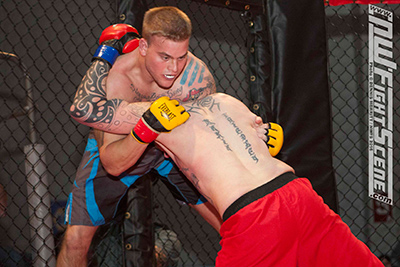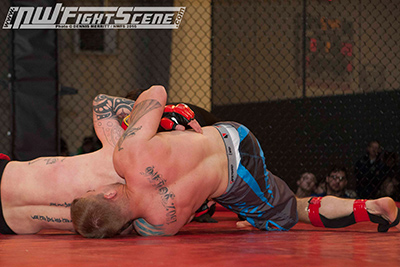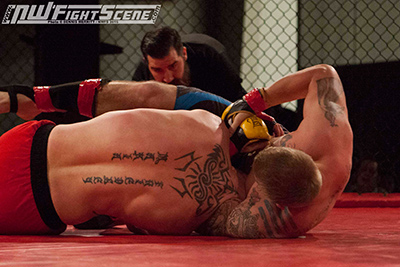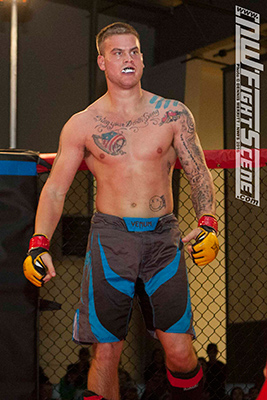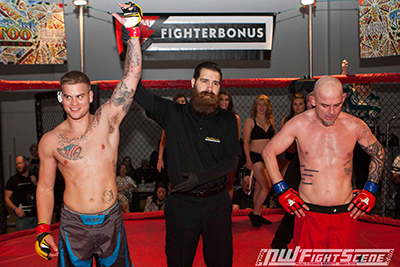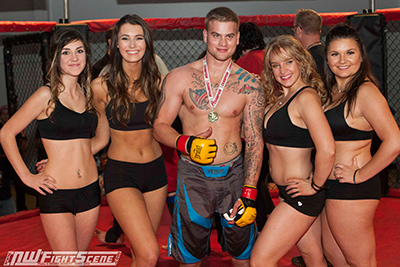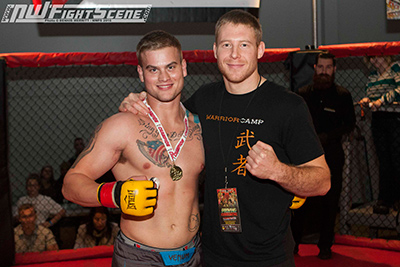 Warrior Camp MMA's Cergio Chavez took home a victory in a 165 lb kickboxing match, scoring a knockdown of a much taller Jordan LeMieux in the 2nd, and then finishing with a big right hand for a TKO finish in the third.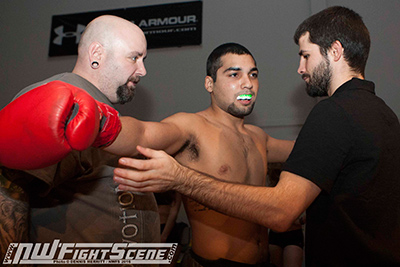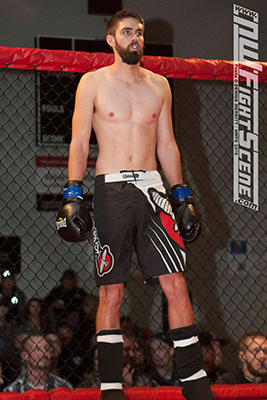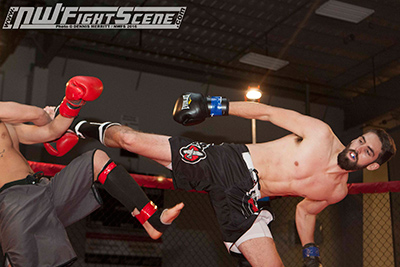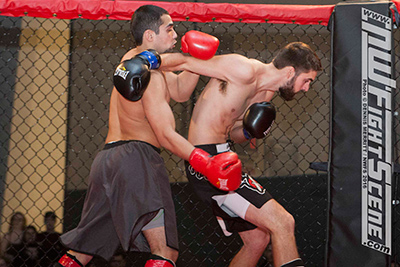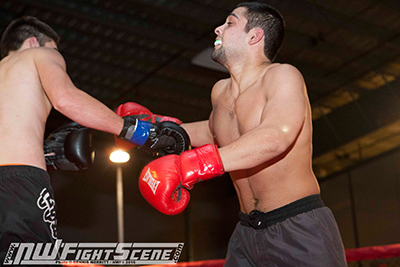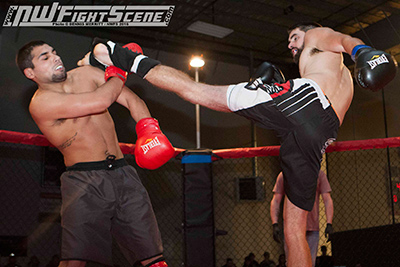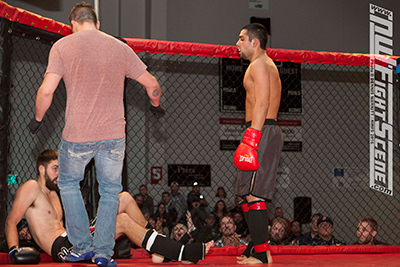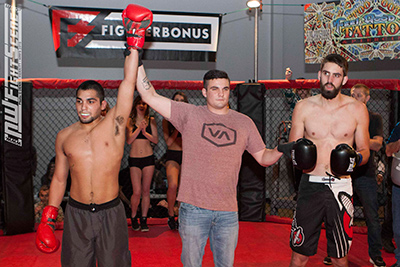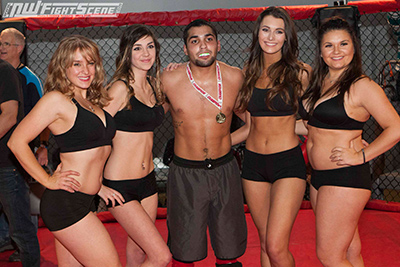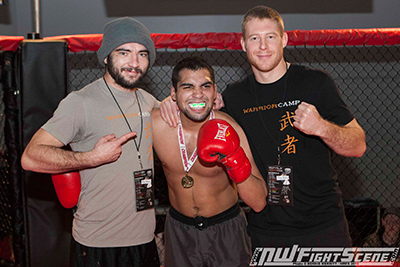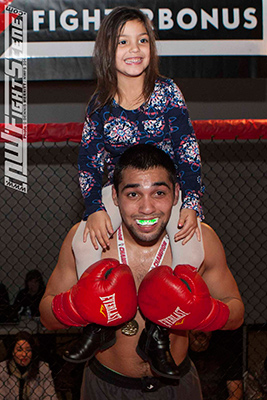 Cadence Ross pulled off a rare submission to pick up his first MMA win, getting Forrest Cameron to tap to a Banana Split in the first round of their bantamweight fight.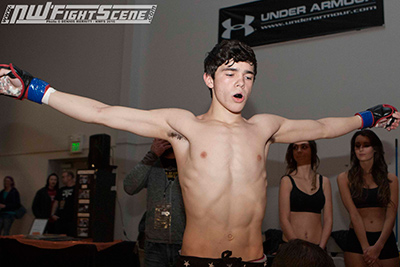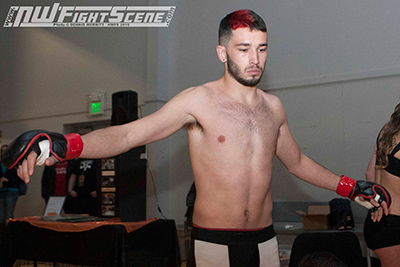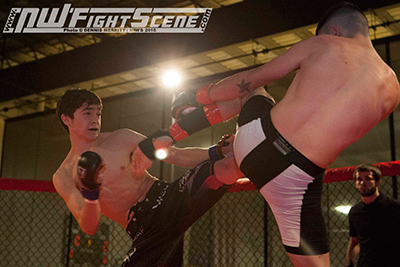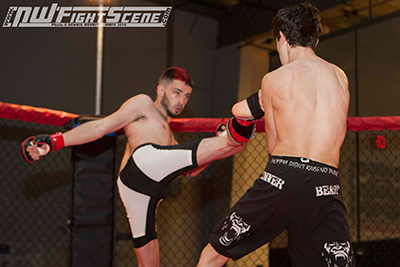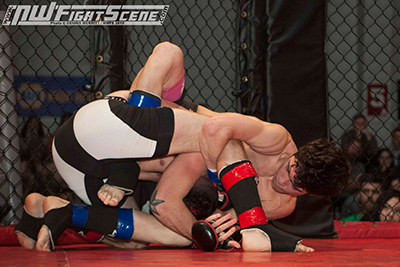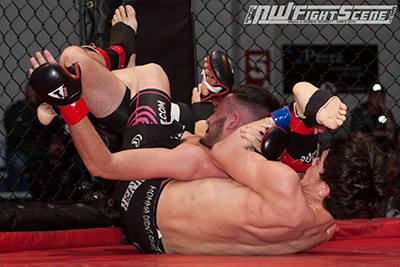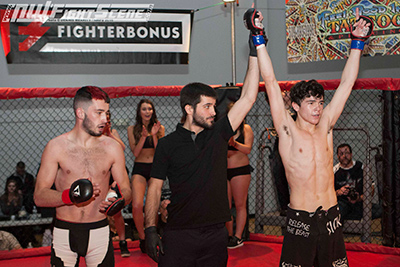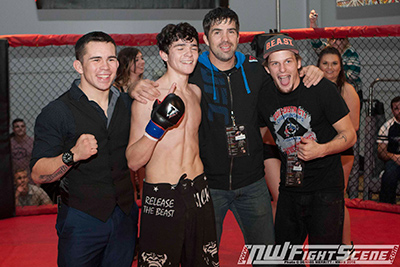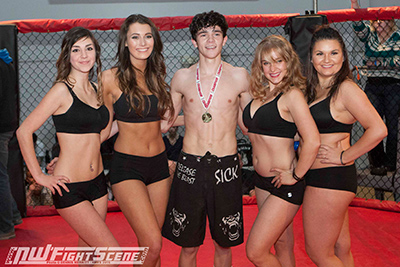 In an amateur Heavyweight contest, Legacy MMA"s Adam Lee Cool finished Toshiro Rena with strikes on the ground for a 1st round TKO win.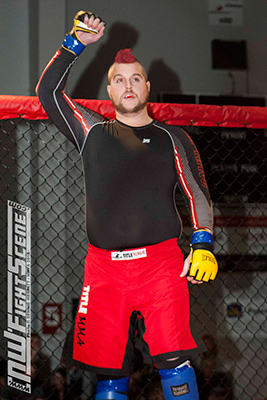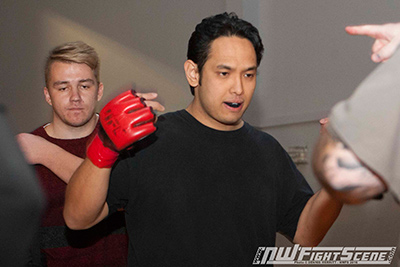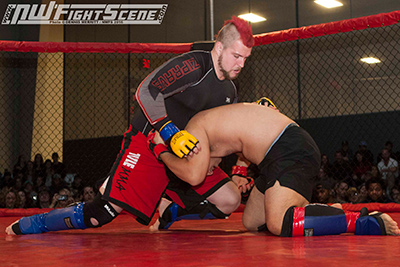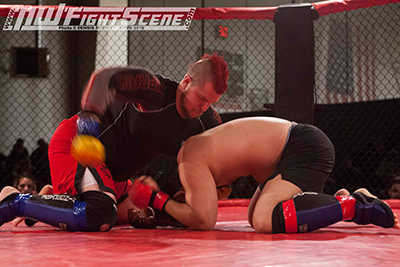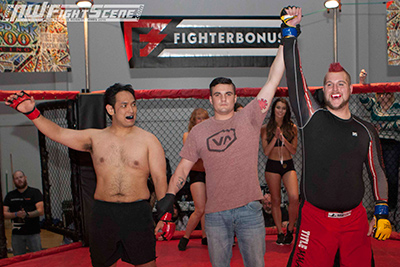 Lost Boys Boxing's Keelan Garcia won his fight debut via 1st Rd TKO of Zion Hansen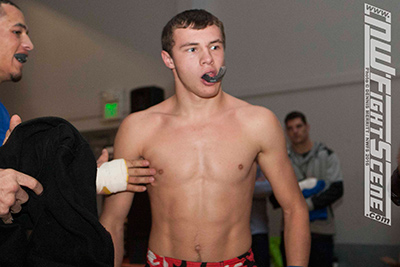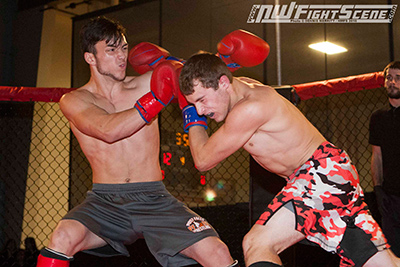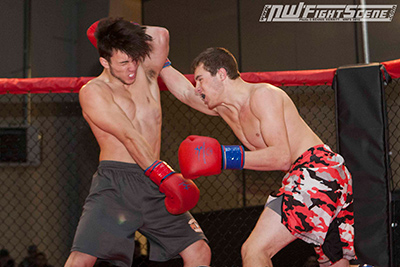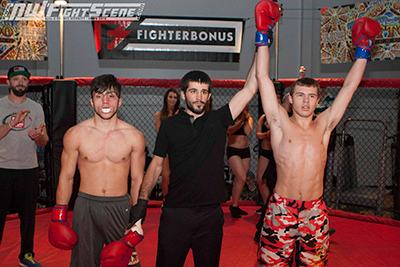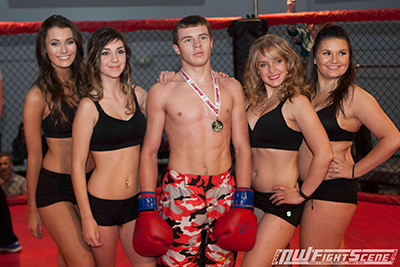 In his MMA debut, Corey Cook utilized a powerful left hand to knock out Eito Wells a minute into their 165 lb bout.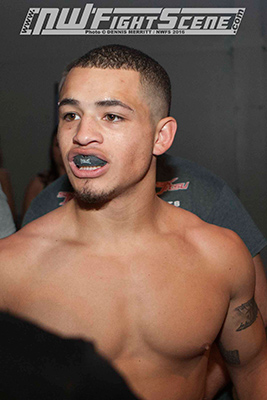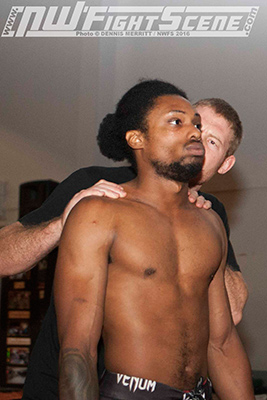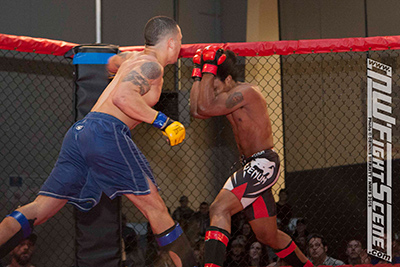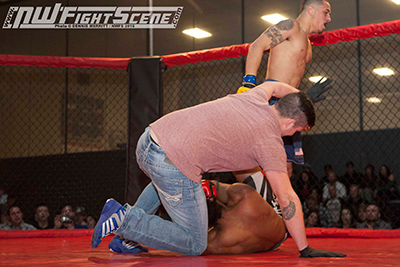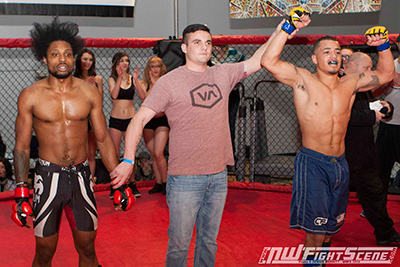 Danny Mulvihill and Cergio Chavez entertained the crowd in a BJJ Exhibition match.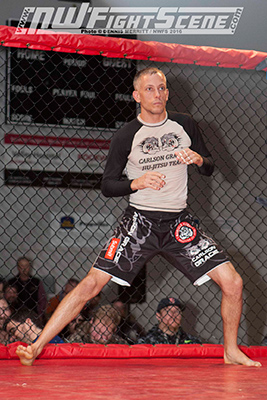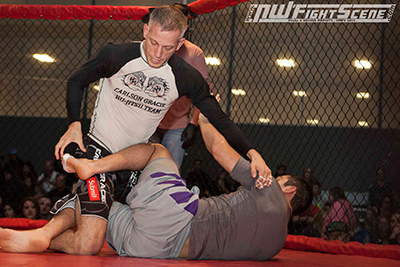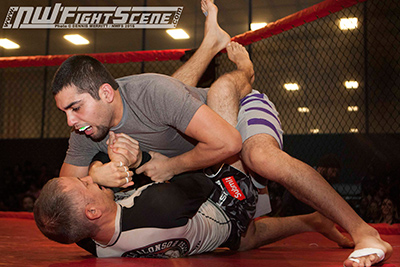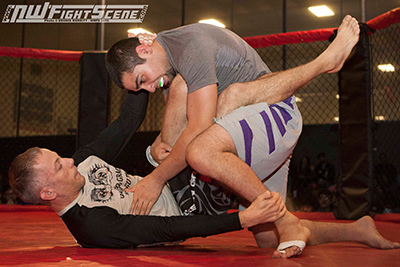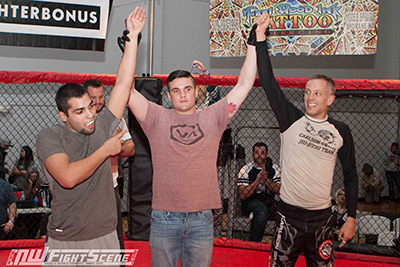 Warrior Camp holds regular Proving Grounds events throughout the year. Learn more at warriorcampfitness.com and at facebook.com/warriorcampevents.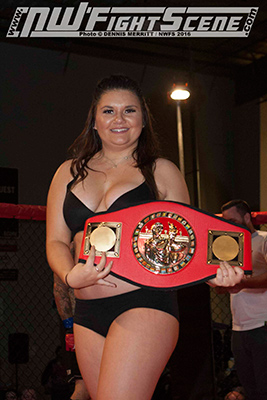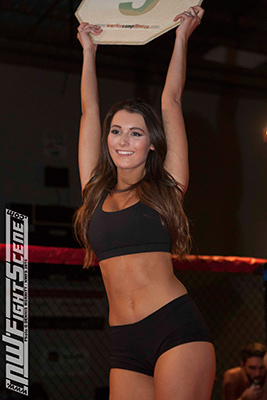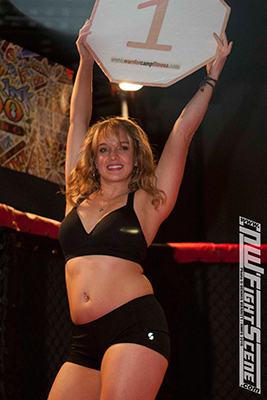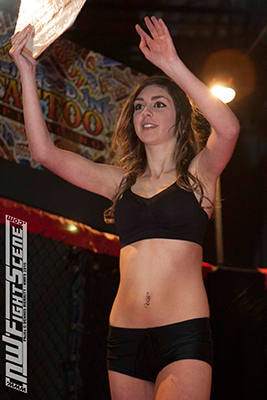 ---