Vengeance in the Valley 22 - February 1st, 2013
Spokane School of Boxing & MMA - Spokane Valley, Washington
Photos by Dennis Merritt/Big Guy Photography
---
The 22nd rendition of Vengeance in the Valley went down Fri February 1st at the School of Boxing & MMA in Spokane Valley WA. 11 fights in total took place, including the 125 lb Title in the main event. In this bout, Bend OR's Alex Corrales stopped Yakima MMA's Hector Lopez with a big TKO in the first round to add to his championship belt colection.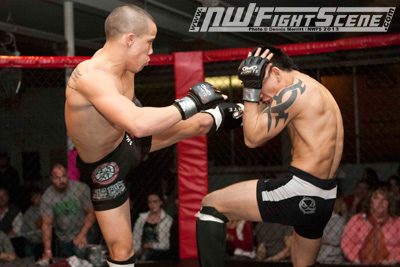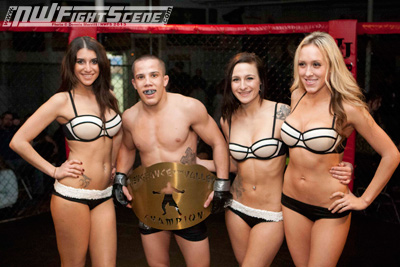 Vengeance in the Valley 23 is scheduled for March 23rd at SOBMMA.
More info on SOBMMA at spokaneschoolofboxing-mma.com.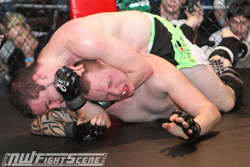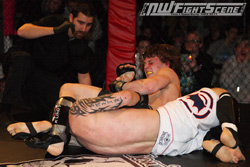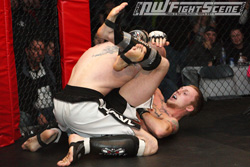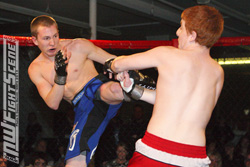 ---
Bout 1
Zane Douglass (0-1, AKA) def Paul Polignoni (1-1, Independent)
by KO in Rd 2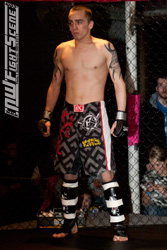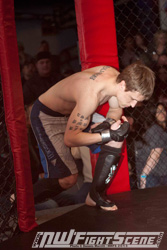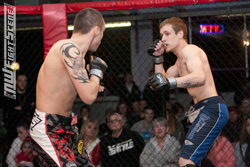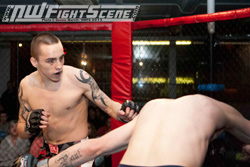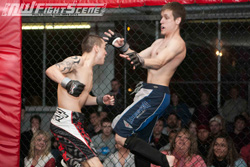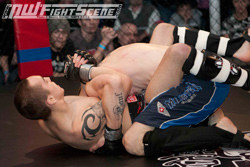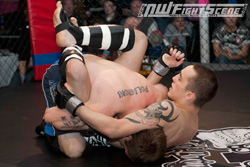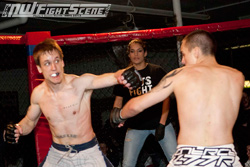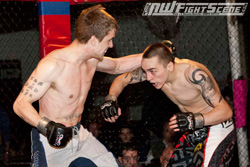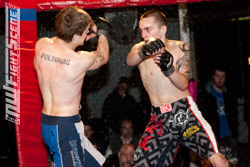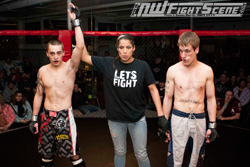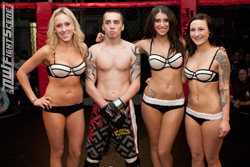 Bout 2
Brandon Sly (SOBMMA) def Sean Roper (Team Execution)
by Rear Naked Choke in Rd 1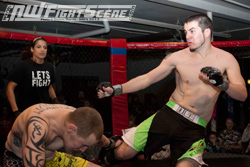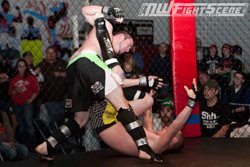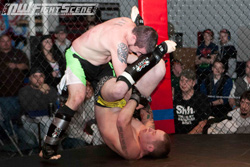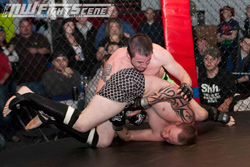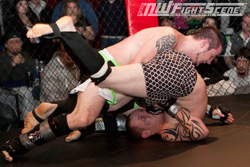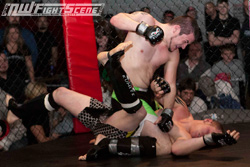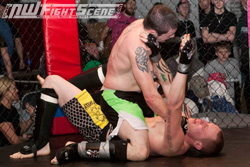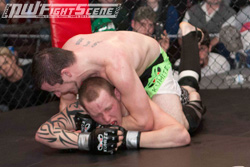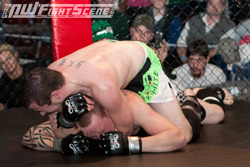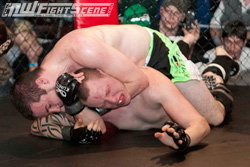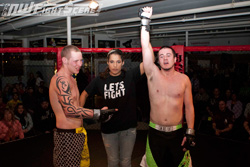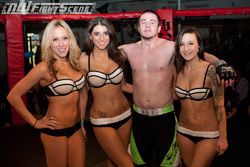 Bout 3
Cary Ross (debut, Independent) def Christian Pickett (1-1, Team Unleashed)
by Submission in Rd 1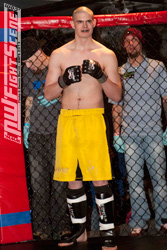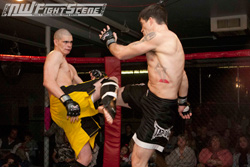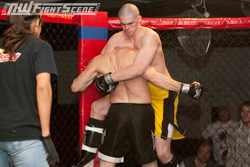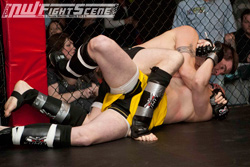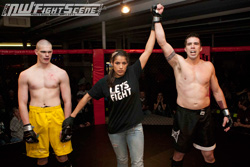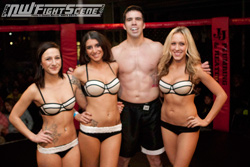 Bout 4
Kevin Hickson (2-1, SOBMMA) def Kody Smith (4-1, Black Bear MMA)
by Decision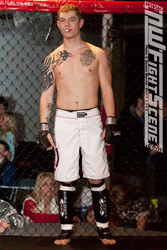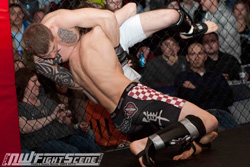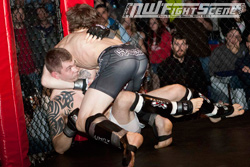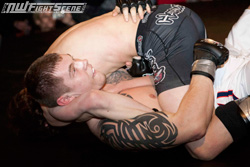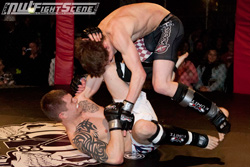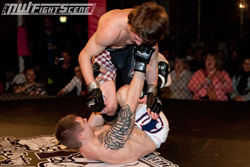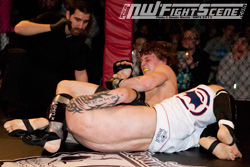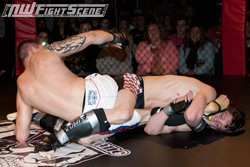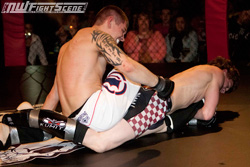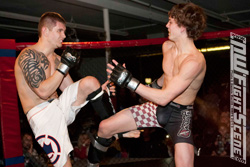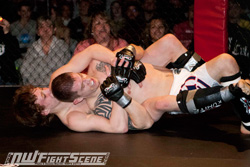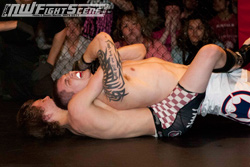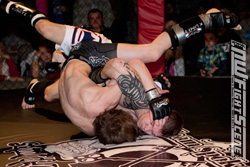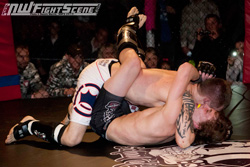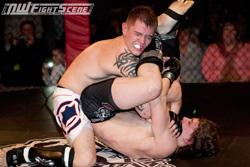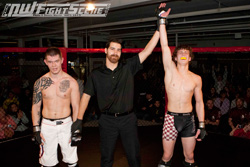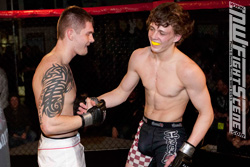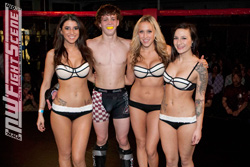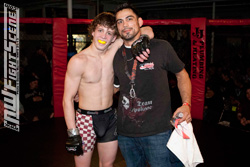 Bout 5
Michael McCray (1-1, Black Bear MMA) def Adam Burrington (3-0, SOBMMA)
by Rear Naked Choke in Rd 2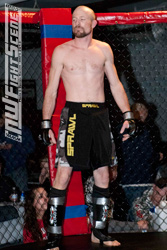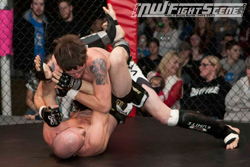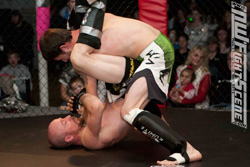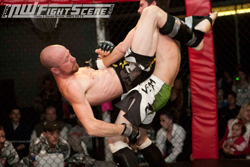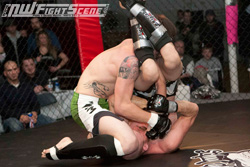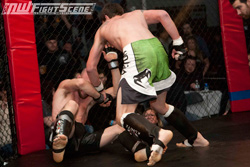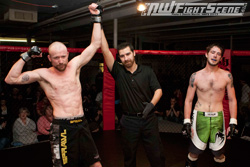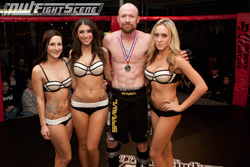 Bout 6
Eric Cronkhite (6-2, SOBMMA) def Justen Billings (9-5, Independent)
by Guillotine Choke in Rd 1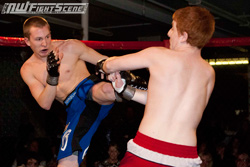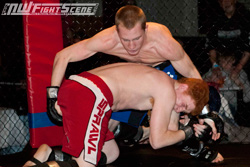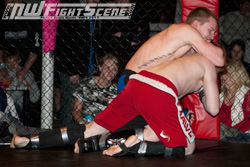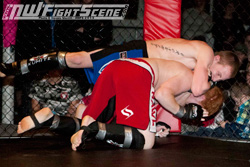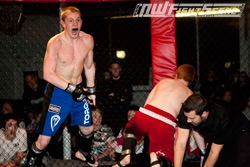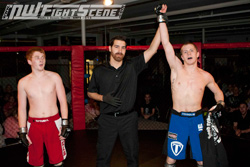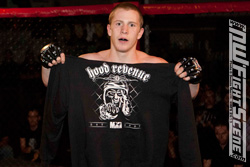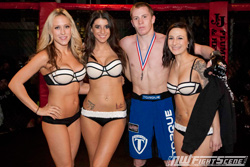 Bout 7
Tim Pepperdine (5-4, Black Bear MMA) def Josh Greist (3-0, Warrior Camp)
by Decision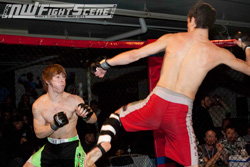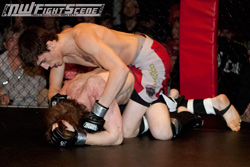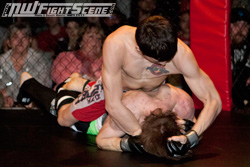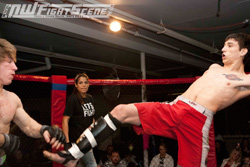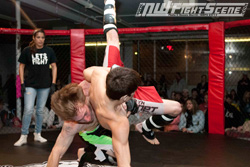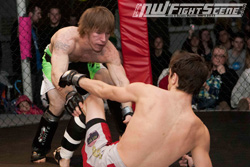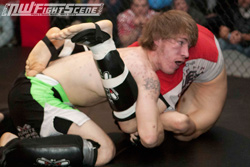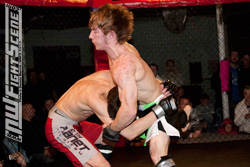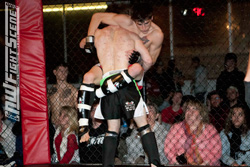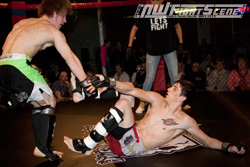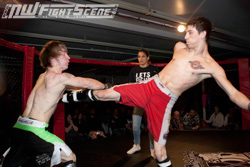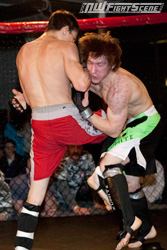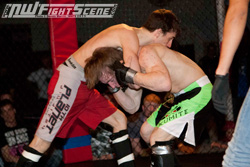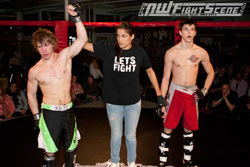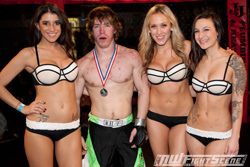 Bout 8
Anthony Campbell (4-1-1, Warrior Camp) def Jeff Coleman (7-6, SOBMMA)
by Decision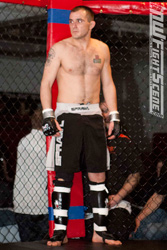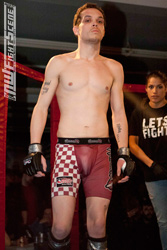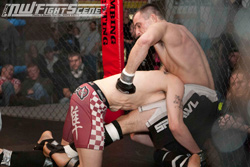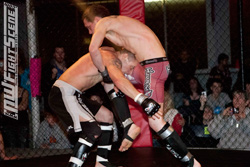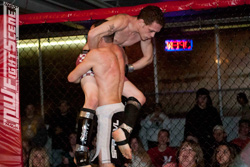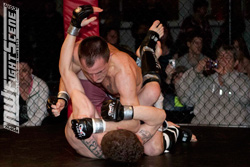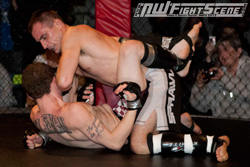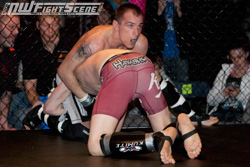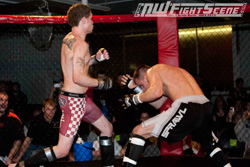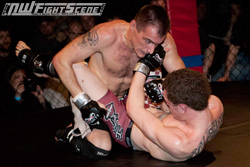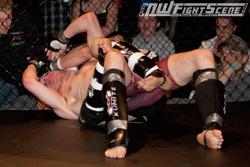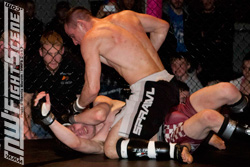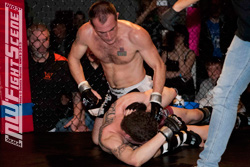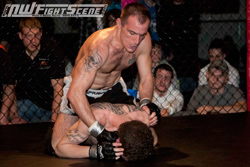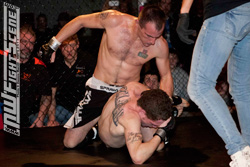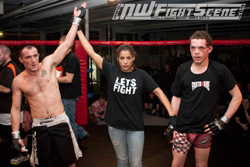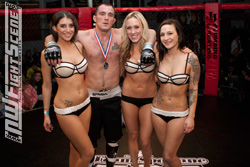 Bout 9
Jon Weber (15-9, Independent) def Travis Wickline (4-4, SOBMMA)
by KO in Rd 1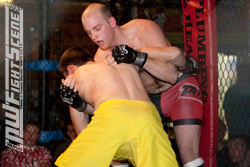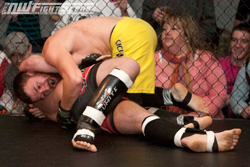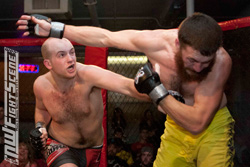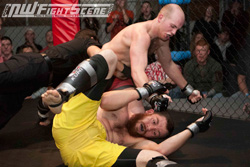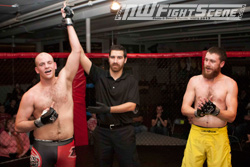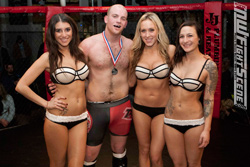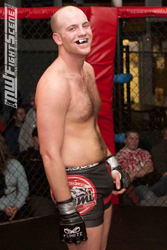 Bout 10
Skyler Donner (5-4, SOBMMA) def Soloman Jones (9-5, Spokane BJJ)
by Triangle Choke in Rd 1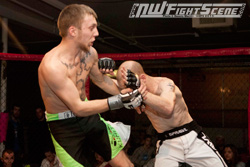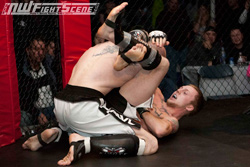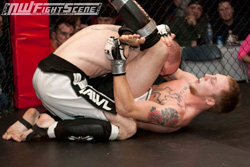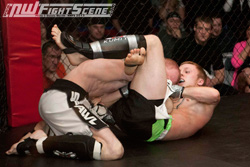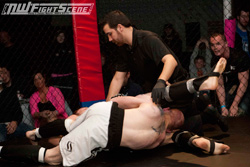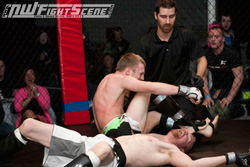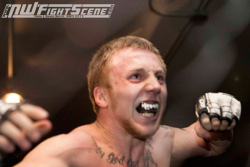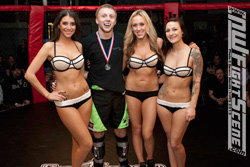 Bout 11 - 125 lb Title
Alex Corrales (8-3, Independent) def Hector Lopez (10-2, Yakima MMA)
by KO in Rd 1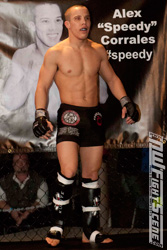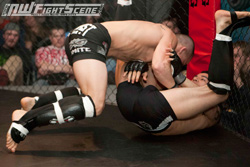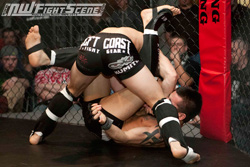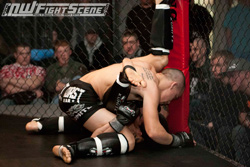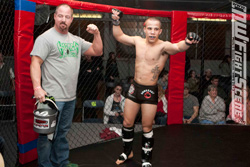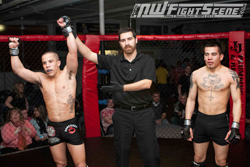 ---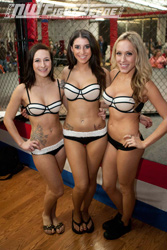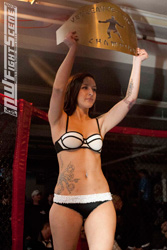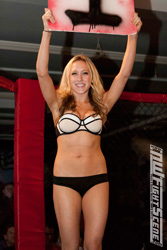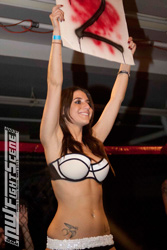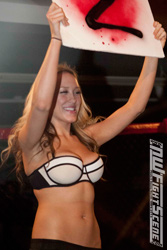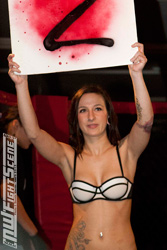 ---