UCL Livin' Guilty 9 "Sandpoint Stand-off" - May 26th, 2012
Bonner County Fairgrounds - Sandpoint, Idaho
Photos by Dennis Merritt / Big Guy Photography
---
The Unified Combat League, headed by Jesse Eller, held the 9th show in their Livin' Guilty series, dubbed "Sandpoint Stand-off", at the Bonner County Fairgrounds on May 26th. 1 pro & 7 amatuer MMA bouts took place, as well as a grappling exhibtion.
In the main event, Lee Morrison fighting out of the Okanogan School of MMA beat CANUSA Fight Team's Daniel Swain via Unanimous Decision in a pro 145 lb matchup.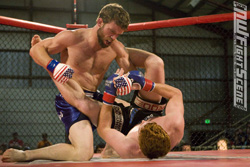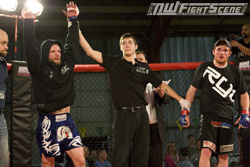 Spokane BJJ's Cody Roy finished CANUSA FT's Lucas Carson by 1st Rd armbar to win the UCL amateur 145 title.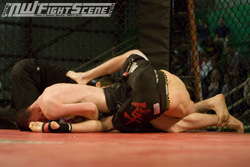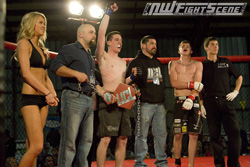 More info at UnifiedCombatLeague.com.
---
Bout 1 - 155 lbs
Skyler Tucker (1-2, Ind-Sandpoint ID) def Kody Smith (Debut, Sandpoint Warrior Fitness) by TKO @ 2:32 Rd 3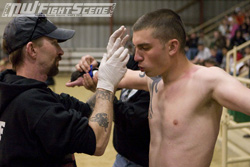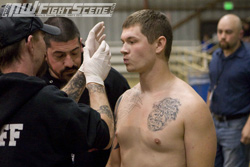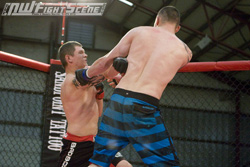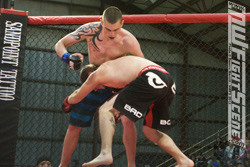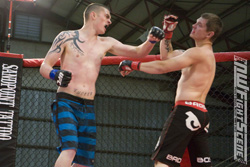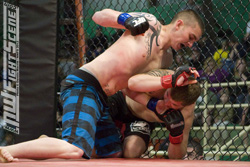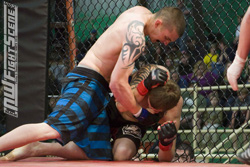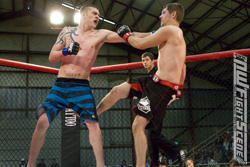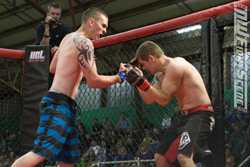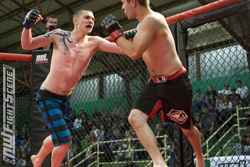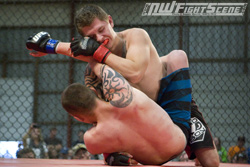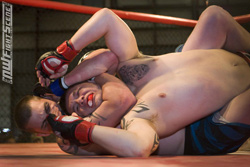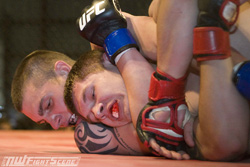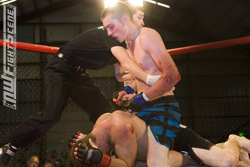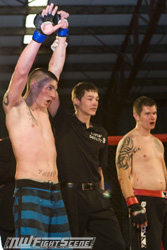 Bout 2 - 135 lbs
Harold Willie (4-0, Ind-Spokane) def Jake Cooper (Ind-Colville WA)
by Unanimous Decision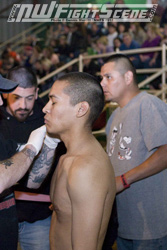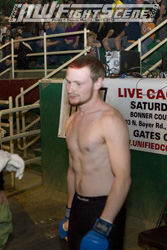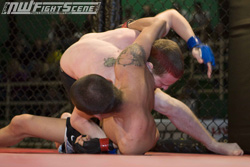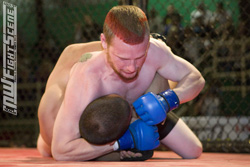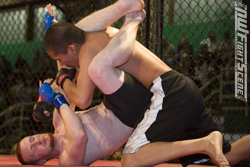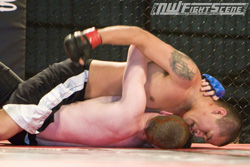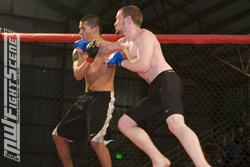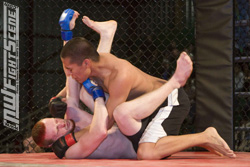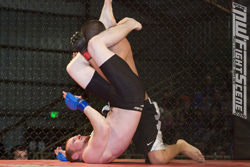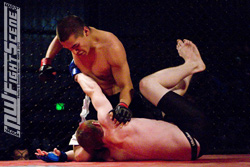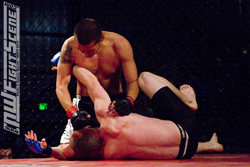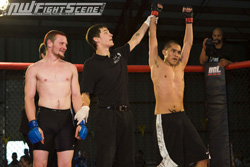 Bout 3 - 205 lbs
Austin Burgess (2-2, School of Boxing & MMA) def Peter Douglas (1-2, Ind-Sagle ID)
by Rear Naked Choke @ 0:47 Rd 1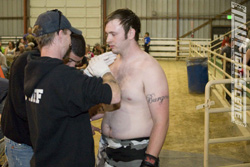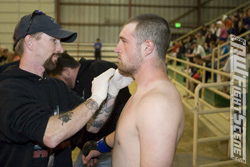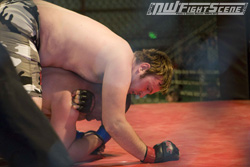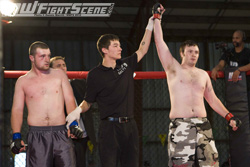 Bout 4 - 155 lbs
Ethan Hazen (1-0, Sandpoint Combat Club) def Scott Paramore (1-2, Ind-Sandpoint)
by TKO @ 2:10 Rd 2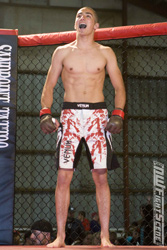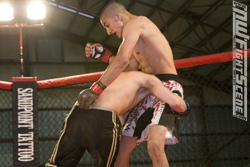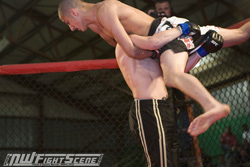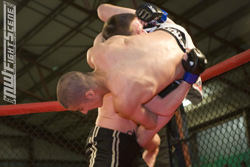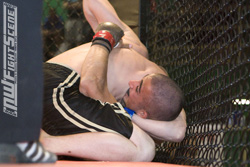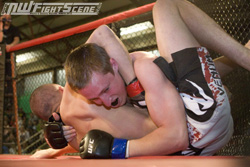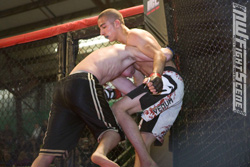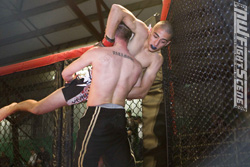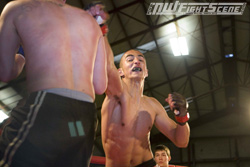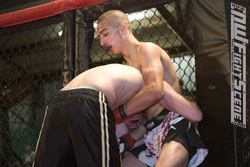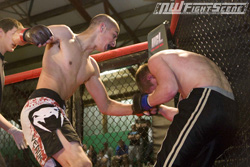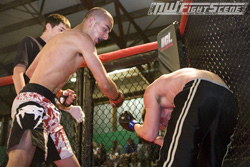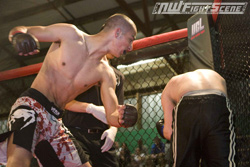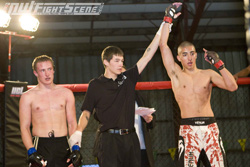 Bout 5 - 155 lbs
John Hale (Debut, Journey MMA) def Nathan Blanchard (2-3, Ind-Colville)
by Rear Naked Choke @ 1:16 Rd 1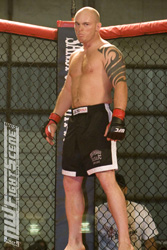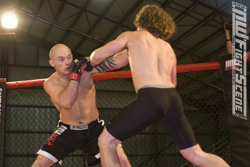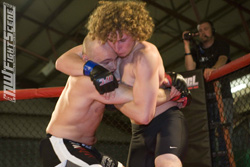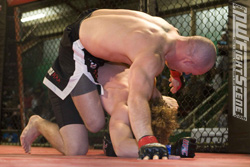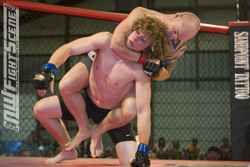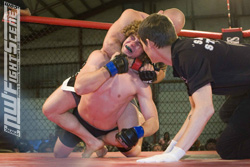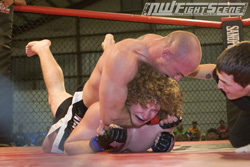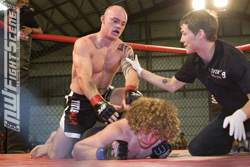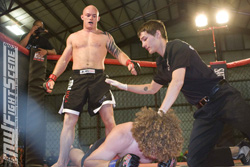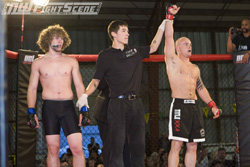 Bout 6 - 135 lbs
Weston Ruland (1-1, Ind-Colville) def Caleb Fleck (1-0, AKA)
by TKO @ 2:20 Rd 3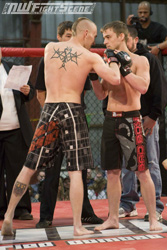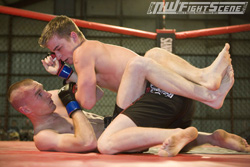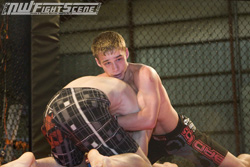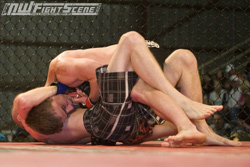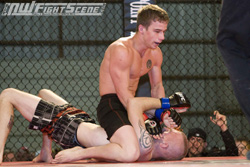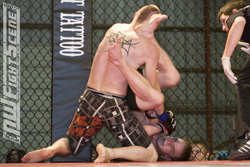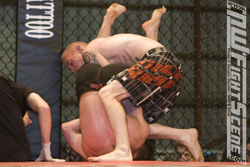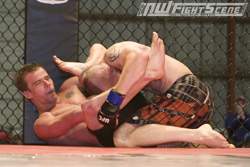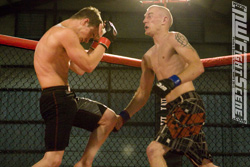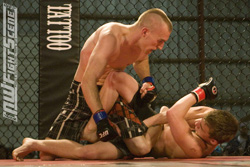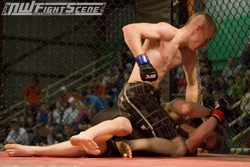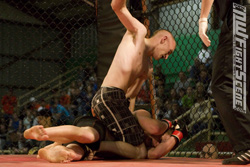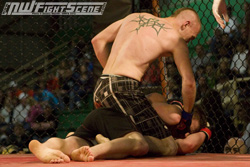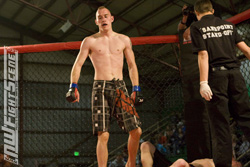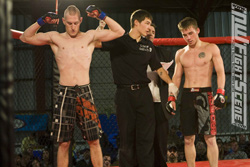 Bout 7 - Grappling Exhibition
Jake Lindell def Alfred McClure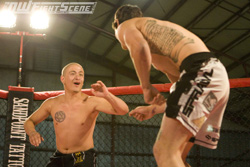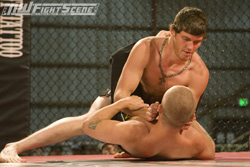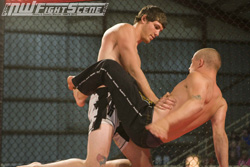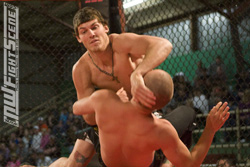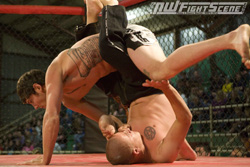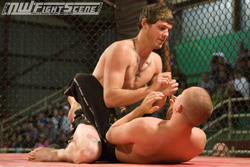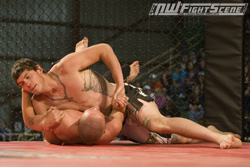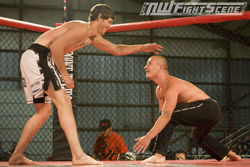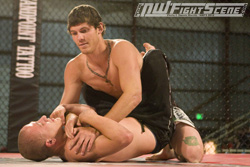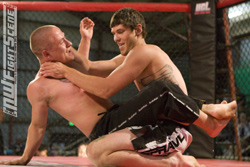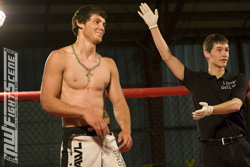 Bout 8 - 145 lb Title
Cody Roy (4-2, Spokane BJJ) def Lucas Carson (4-2, Team CANUSA)
by Armbar @ 2:49 Rd 1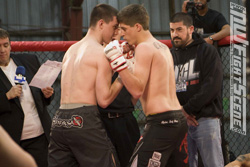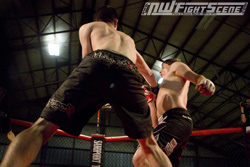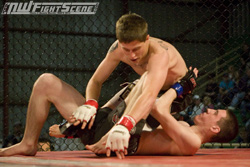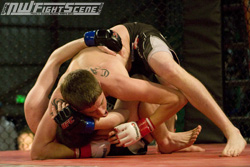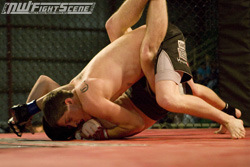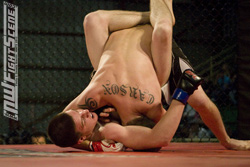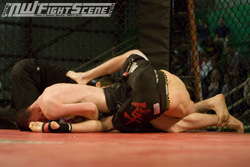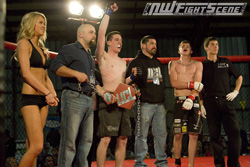 Bout 9 - Pro 145 lbs
Lee Morrison (6-2, Okanogan School of MMA) def Daniel Swain (6-1, Team CANUSA)
by Unanimous Decision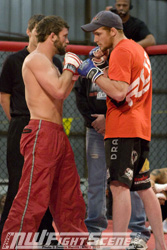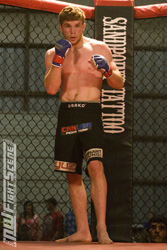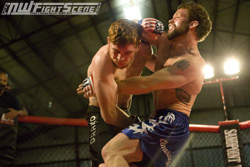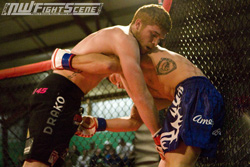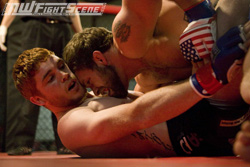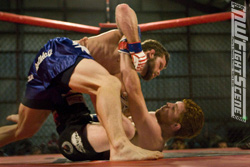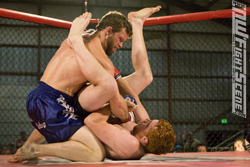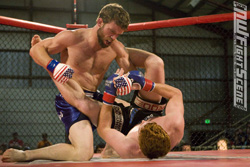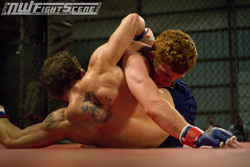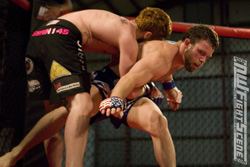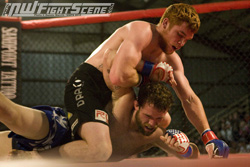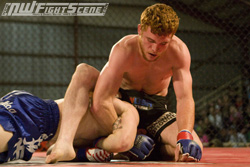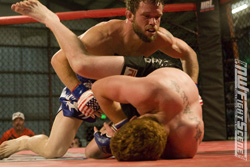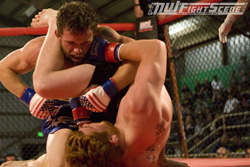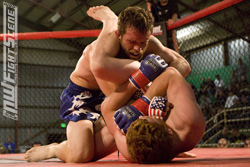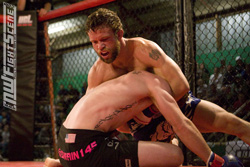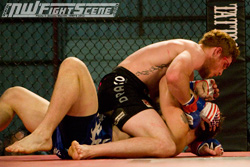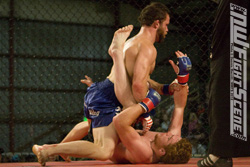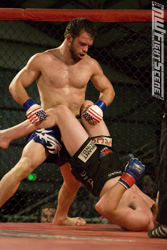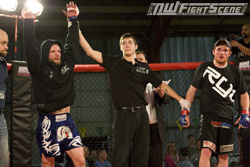 ---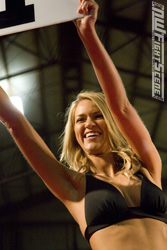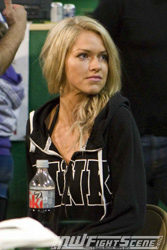 ---