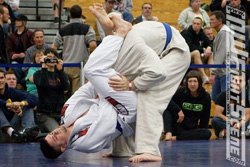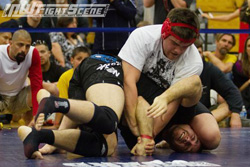 Kick off the New Year with the Sub League Open
Saturday, January 21, 2012

Get a Free T-shirt and Discounted Registration When You Sign Up by January 4


The Sub League Open is a great warm up for the 2012 Sub League season, coming this Spring. The Open is a classic Sub League event. Matches end in a win, lose, or draw... there are no points within a match, either one athlete gets a submission for the win, or there is a tie.
This annual Jiu Jitsu tournament made its debut in 2010 during the United Combat Sports Health, Fitness, and MMA Expo. Although the Expo is on hold this year, the Sub League Open will continue. In order to better accommodate spectators and athletes, we have moved the tournament to Wilsonville High School.
Registration Details
Early Registration:
$45 Gi Only * $45 No Gi Only * $75 Both Gi and No Gi
After January 4:
$55 Gi Only * $55 No Gi Only * $85 Both Gi and No Gi
Competitor registration will close at 11:59 p.m. on Monday, January 16, 2012. All competitors and coaches must pre-register for the event. No late or day of registrations will be accepted
Register HERE!
More info at SubLeague.com