Rumble on the Ridge XXIII - April 14th, 2012
Snoqualmie Casino - Snoqualmie, Washington
Photos & Interviews by Mike Renouard
---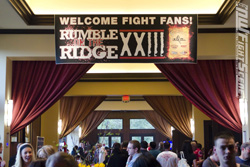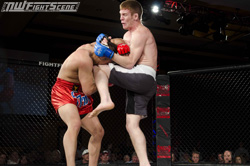 COGA Grand Prix, winner of the NW Fightscene 2011 Pro Promotion of the Year for WA State, presented Rumble on the Ridge XXIII Saturday April 14th with 4 pro and 8 amateur fights going down in another solid night of MMA action at the Snoqualmie Casino. COGA always brings in A-level MMA celebrities and this night was no different as UFC Star, Gray Maynard, was in the house meeting & greeting fight fans, as well as acting as guest commentator for the Television broadcast.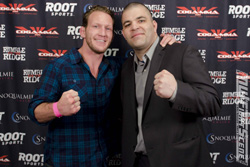 Gray Maynard with COGA's Joe DeRobbio
After the event, Gray spoke with NWFS about the night's fights & about his upcoming main event matchup with Clay Guida at UFC on FX 4 scheduled for June 22nd.

The main event was a pro welterweight matchup between undefeated Ian "The Mule" Williams, fighting out of Combat Sport & Fitness in Enumclaw WA, and Jerome Jones, representing TKO Fighting Arts & Sikjitsu in Spokane. After a very brief feeling out period at center, Williams charged, firing a left hook that connected and drove Jones to the cage. There, Williams connected with a couple more punches before grabbing Jones' neck, firing some knees, and then securing the guillotine choke and finishing at just 49 seconds in. With the win, Williams moves to 5-0 as a pro.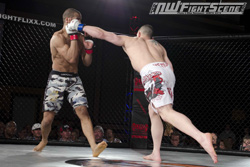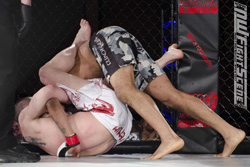 The Co-main event was to be a pro 140 lb matchup with COGA MMA's Charon Spain & White Swan Warriors' John Martinez, but Spain took ill after the weigh-ins and Sikjitsu's Nathan Gow filled in for Spain on super-short notice. Gow, making his pro debut, caught a Martinez kick in the initial exchage and immediately put Martinez on his butt. Gow then proceeded to scoot Martinez against the cage where he worked a slick ground game from guard before finally finishing Martinez with a McKenzitine Choke - the modified Guillotine Choke invented by UFC fighter Cody McKenzie - at 4:37 of round 1.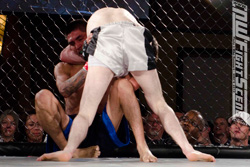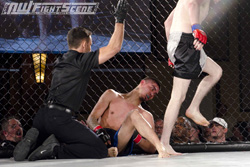 Fan favorite, Drew "The Eternal Fire" Brokenshire repping Ludus FC, quickly took the fight to Ring Demon's Gabriel Solorio in their 145 lb bout. Brokenshire got Solorio in a clinch against the cage and threw up some high knees, one which caught Solorio square and crumpled him. Solorio momentarily looked to be out from the contact but recovered and from there, Brokenshire went to work, putting in a dominating performance, both on the feet and the ground. On numerous occasions, it looked as if Brokenshire was on the verge of putting away Solorio, but the tough Ring Demon fighter refused to give in. That is, until a minute into the third, when he finally succumbed to a beautiful D'arce Choke from Brokenshire, after putting Solorio down with yet another knee from clinch. With the win, Brokenshire moves to 2-0 as a pro.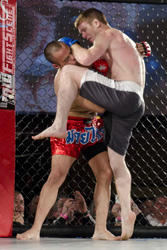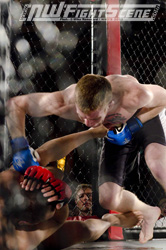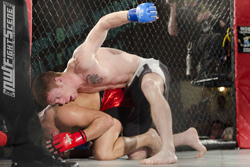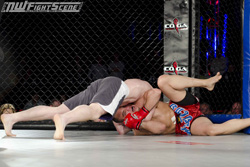 Arlington Kickboxing Academy's Ken Alexander and Base Fitmass MMA's Frankie Orr both were making their pro debuts against each other and they did not disappoint the fans as they threw down in an entertaining 180 lb battle. This fight was never in any danger of going to the ground as both fighters traded punches and kicks. As the fight wore on, Alexander was getting the better of the exchanges, opening up a bleeder over Orr's right eye with a flurry in the 2nd round, followed by a kick that caught Orr staight in the cup. Ringside physician Dr Steven Hughes checked the cut as Orr recoverd and the fight resumed. Both fighters pressed the action and again Orr ate a groin shot that sent him sprawling to the canvas. The ref called time and Dr Hughes examined his eye again, this time stopping the fight as the eye was too damaged to allow Orr to fight safely.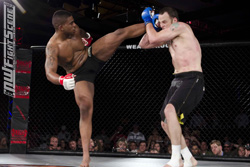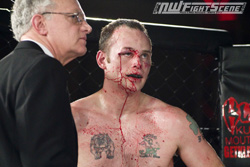 Ethnic Fight Club's Paul Njoku wasted little time in sucessfully defending his amateur 145 lb belt, by picking up and slamming Jason Stickland, and then locking on an armbar that Strickland tapped to at just 33 seconds into their fight.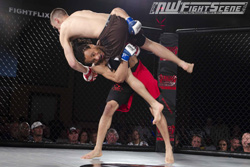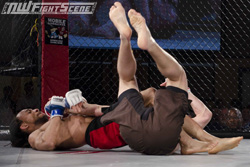 Alderwood MMA's Ben "Speedy" Wada patiently withstood a furious attack from the White Swan Warriors David Ahto, before turning the tide and submitting Ahto with a Rear Naked Choke at 2:06 of Round 1. With the win, Wada picked up the COGA Amateur 125 lb Title and moves to 11-0.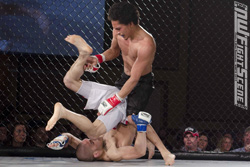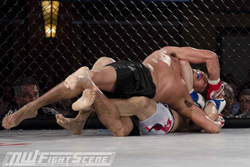 Longtime NW Fight Physician, Dr Steven Hughes, has spent the last 10 years keeping fighters safe at countless MMA & Boxing events around the state, including every single Rumble on the Ridge show. Unfortunately, Dr Hughes is retiring from the sport, and as this was his last event acting as Ringside Physician, he was brought into the cage and honored by the promoters, coaches, fighters, & fans. After the event, Dr Hughes spoke with NWFS about exactly what it takes to be a good fight doctor.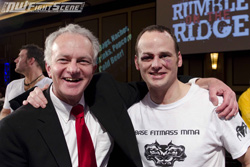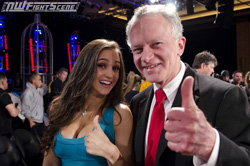 Dr. Steven Hughes with fighter Frankie Orr & the lovely Jaclyn Swedberg
Highlights from Rumble on the Ridge XXIII will be broadcast on Root Sports this Friday, April 23rd, immediately following the Mariners Post-game show. The next COGA Grand Prix event will be Rumble on the Ridge XXIV to be held at the Snoqualmie Casino Saturday, June 23rd. Learn more at CogaFC.com.
---
Bout 1 - Amateur 170 lbs
Mike Ross (6-2, Ivan Salaverry MMA) def Paul Begnaud (19-8, Arlington Kickboxing Academy) by TKO @ 1:36 Rd 1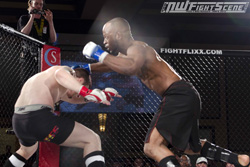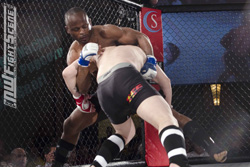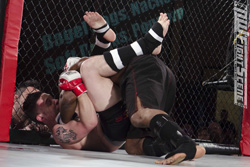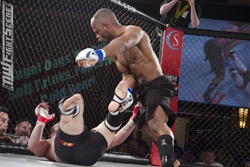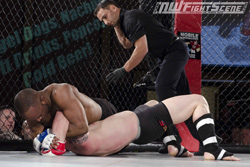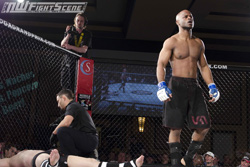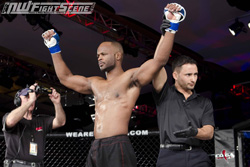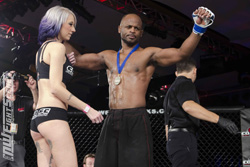 Bout 2 - Amateur 195 lbs
Ben Haley (5-7, White Buffalo Warriors) def Matt Buckley (2-5, Shima Dojo)
by Rear Naked Choke @ 1:53 Rd 1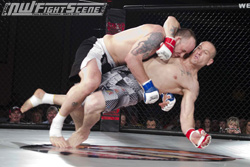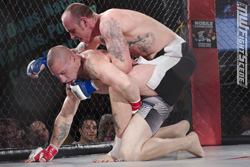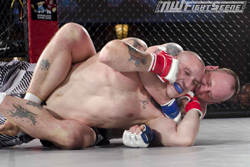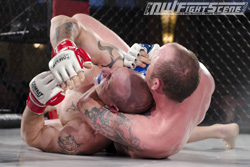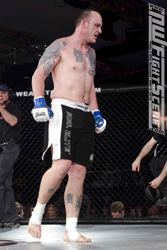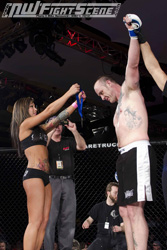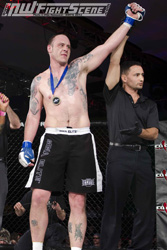 Bout 3 - Amateur 155 lbs
Ricky Satterwhite (3-0, West Coast Fight Team) def Tony Sanchez (NW Elite, 21-10)
by TKO (Corner Stoppage) @ 2:28 Rd 2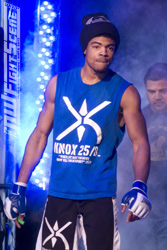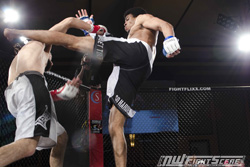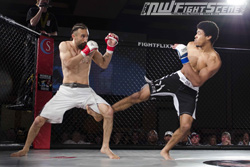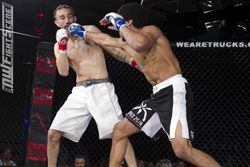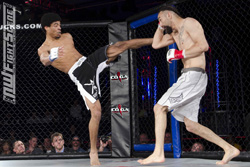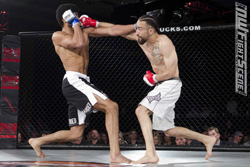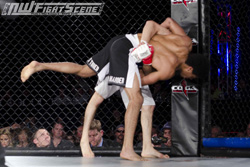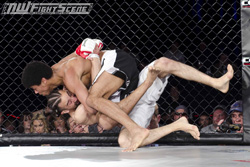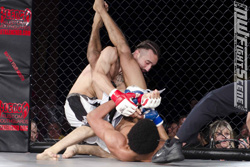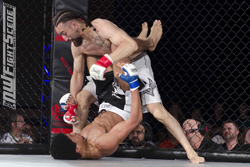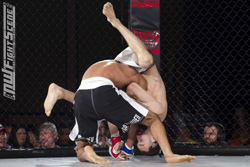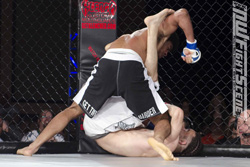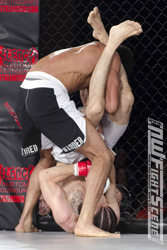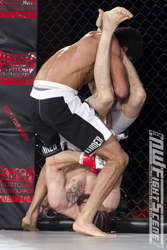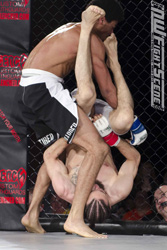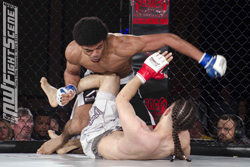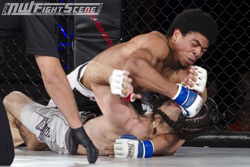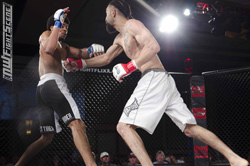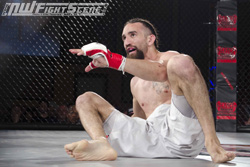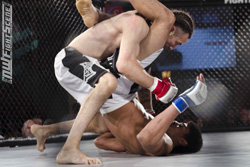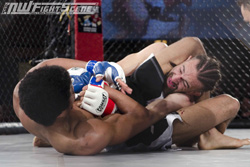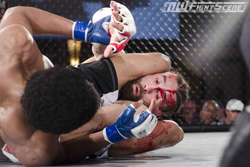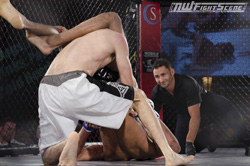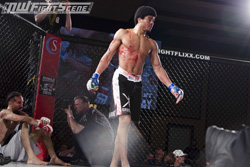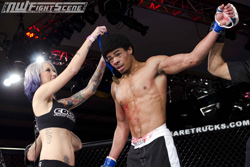 Bout 4 - Amateur 155 lbs
John Keay (5-1, Cody Houston MMA) def Carlos Chavez (2-2, Mount Vernon
Performance MMA) by TKO (Ref Stop) @ 2:33 Rd 2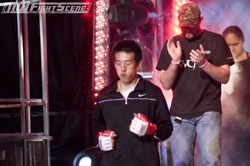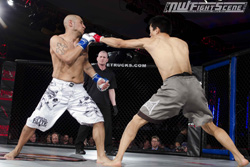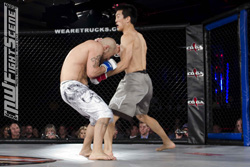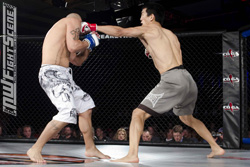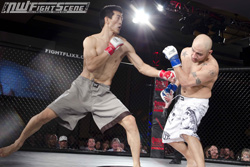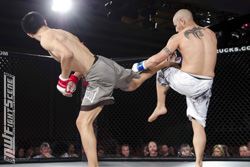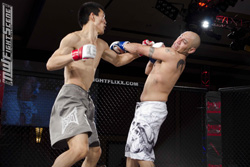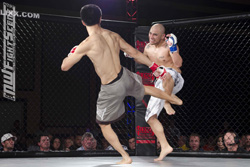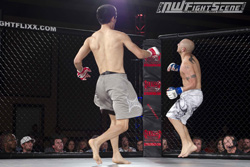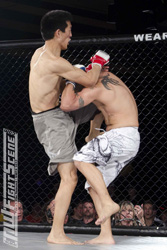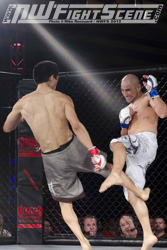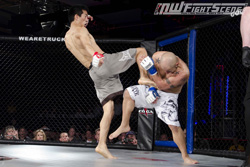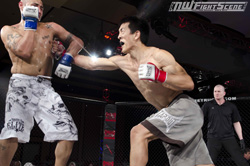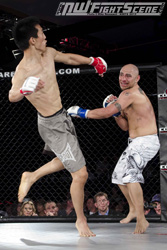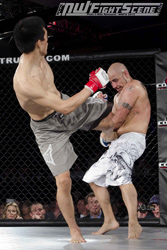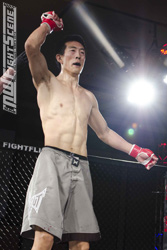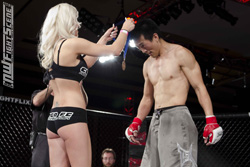 Bout 5 - Amateur 172.5 lbs
Shane Grenko (3-1, White Buffalo Warriors) def Tom Wilson (0-1, COGA MMA)
by Unanimous Decision (30-27, 29-28, 29-28)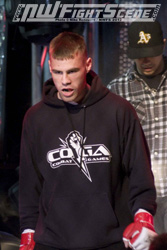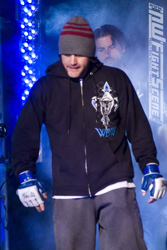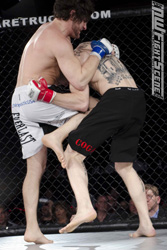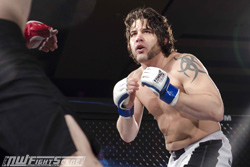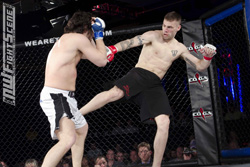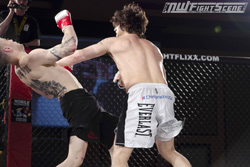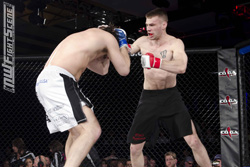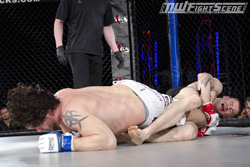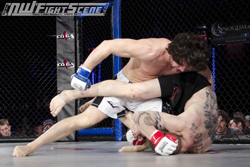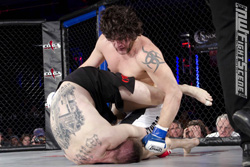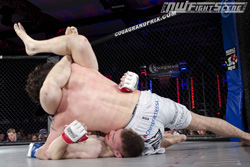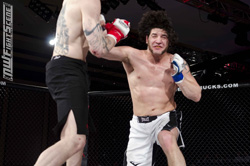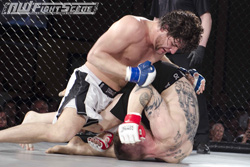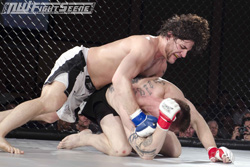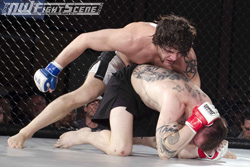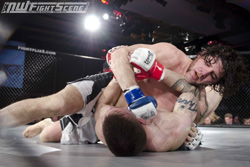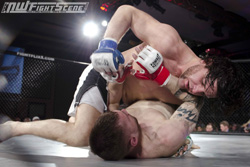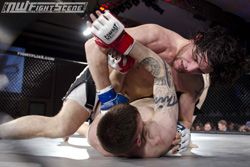 Bout 6 - Amateur 135 lb K-1 Kickboxing
Jessica Bartness (0-2, CTET) def Hadley Griffith (8-4, Brian Johnson Fight Team)
by Split Decision (49-46, 47-48, 48-47)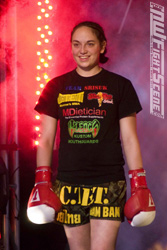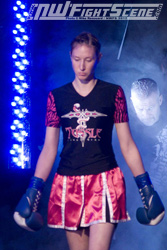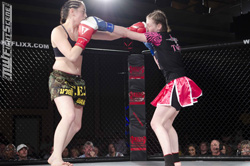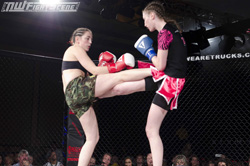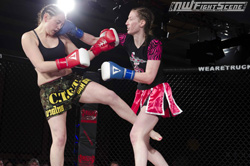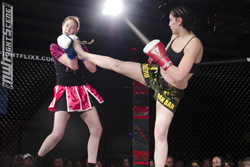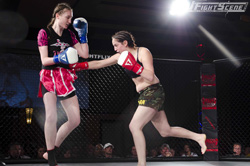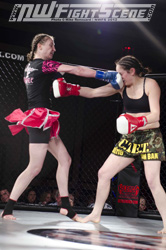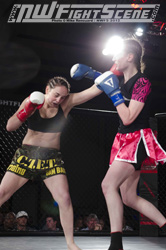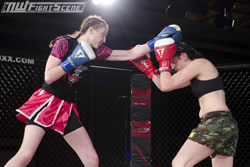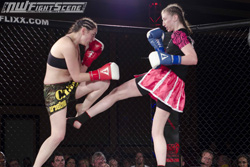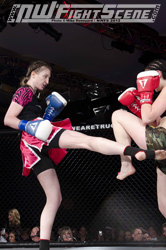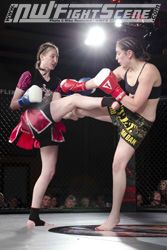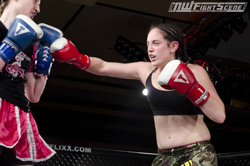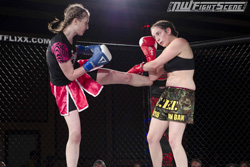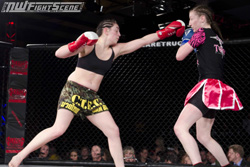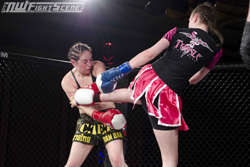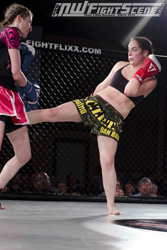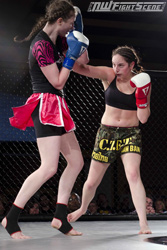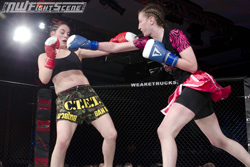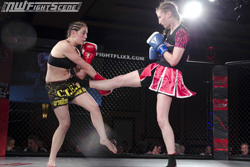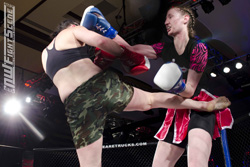 Bout 7 - Amateur 125 lb Championship

Ben Wada (10-0, Alderwood MMA) def David Ahto (43-17, White Swan Warriors)
by Rear Naked Choke @ 2:06 Rd 1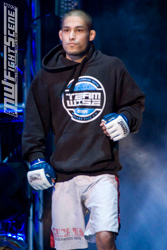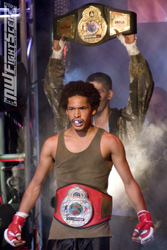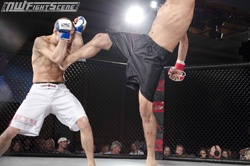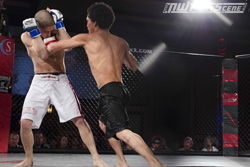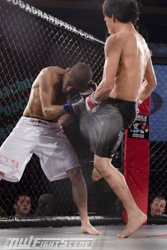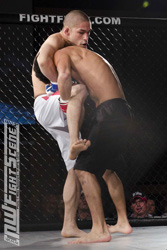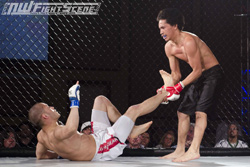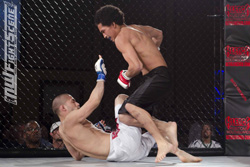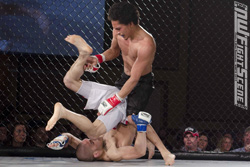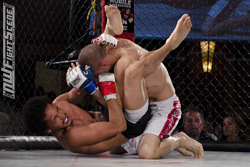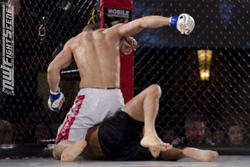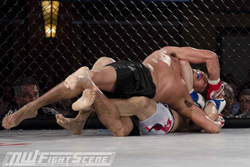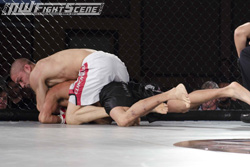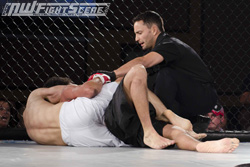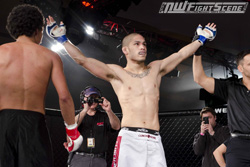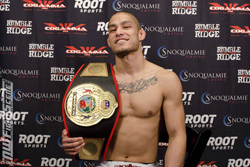 Bout 8 - Amateur 145 lb Championship
Paul Njoku (5-2, Ethnic Fight Club) def Jackson Strickland (3-1, Mount Vernon Performance MMA) by Armbar @ 0:33 Rd 1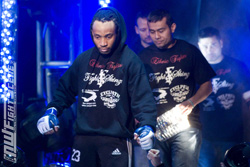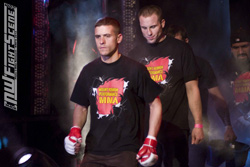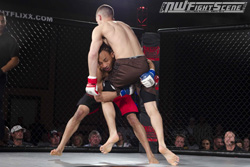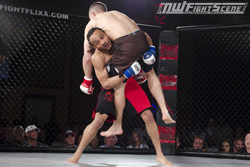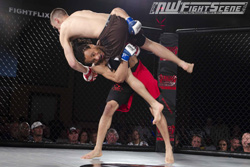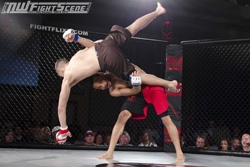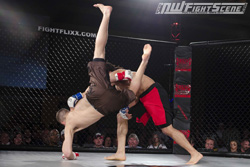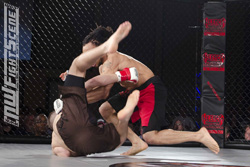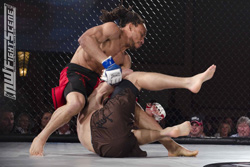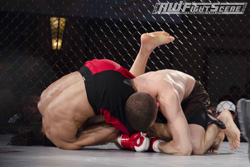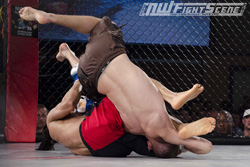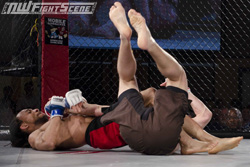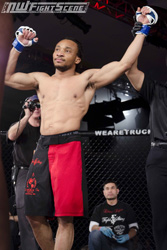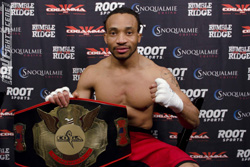 Bout 9 - Pro 180 lbs
Ken Alexander (Debut, Arlington Kickboxing Academy) def Frankie Orr (Debut, Base Fitmass) by TKO (Doc Stoppage - Cut) @ 3:55 Rd 2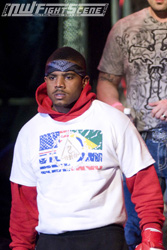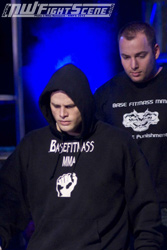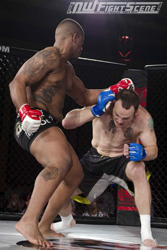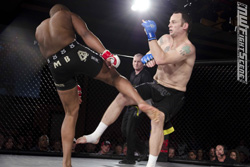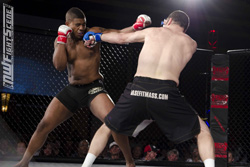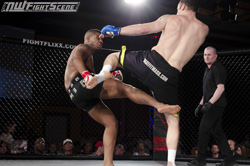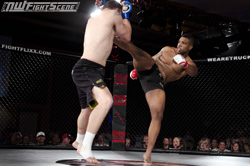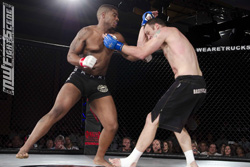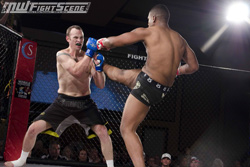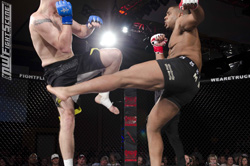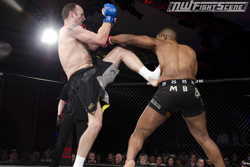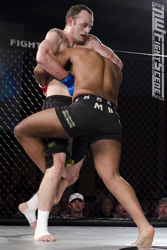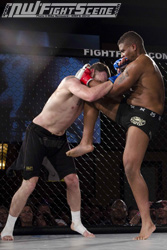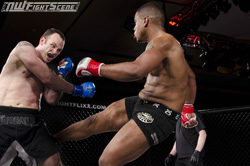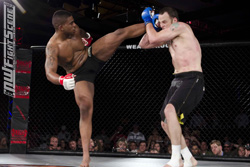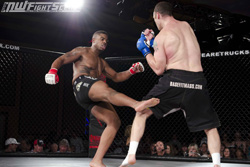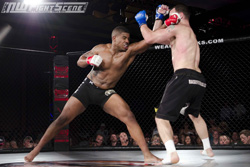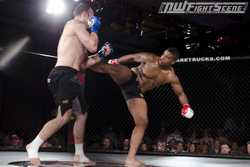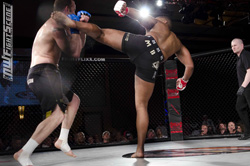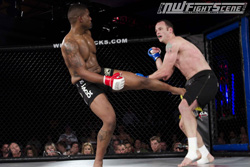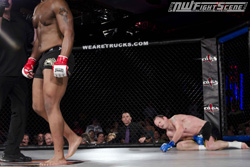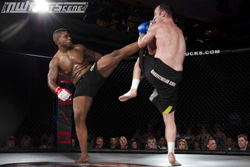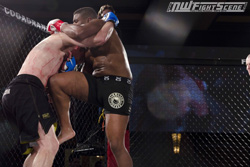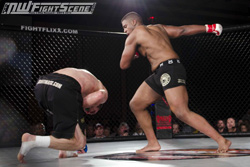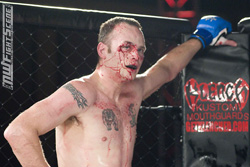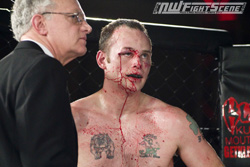 Bout 10 - Pro 145 lbs
Drew Brokenshire (1-0, Ludus FC) def Gabriel Solorio (5-4, Ring Demon)
by D'arce Choke @ 1:00 Rd 3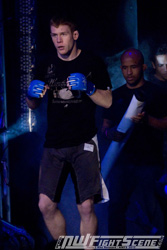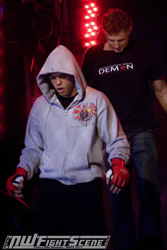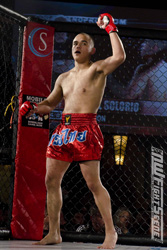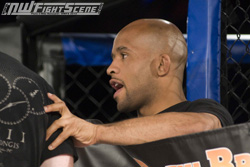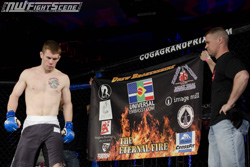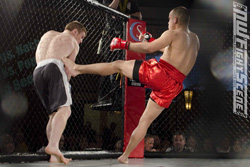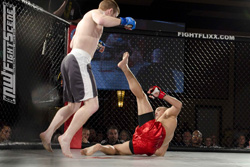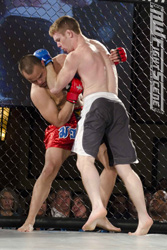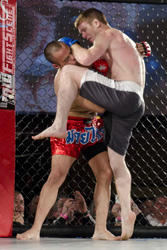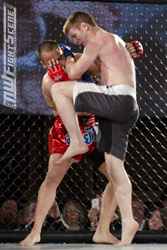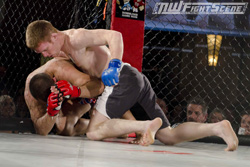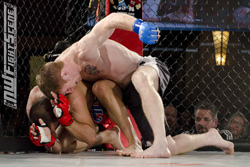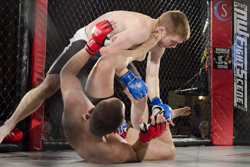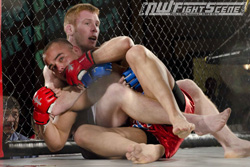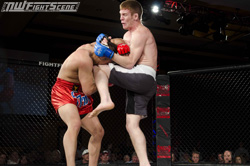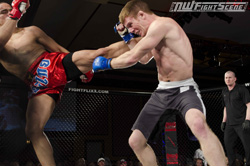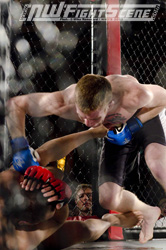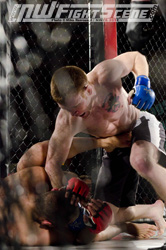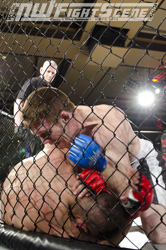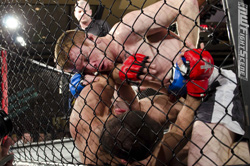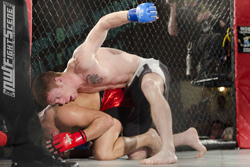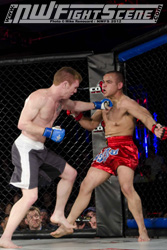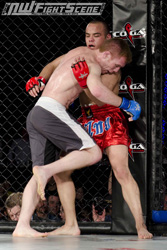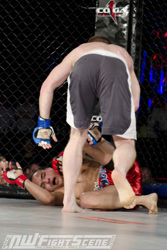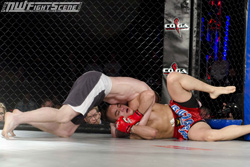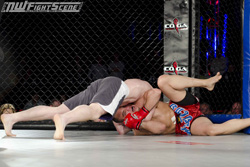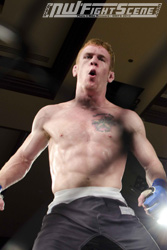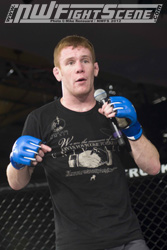 Co-main Event - Pro 140 lbs
Nathan Gow (Debut, Sikjitsu) def John Martinez (1-4, White Swan Warriors)
by Technical Submissioin (McKenzitine Choke) @ 4:37 Rd 1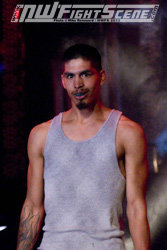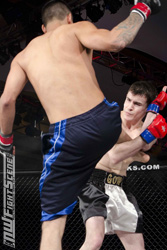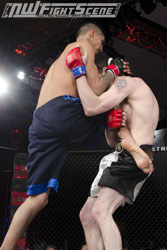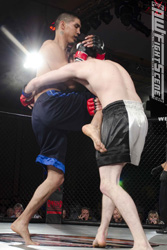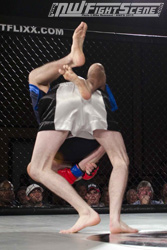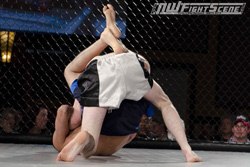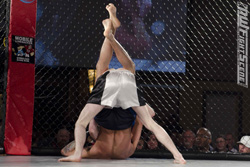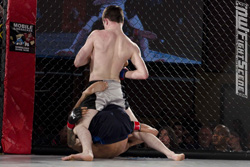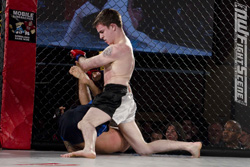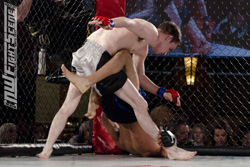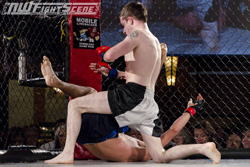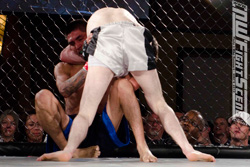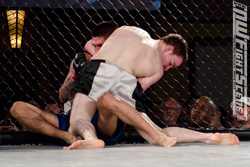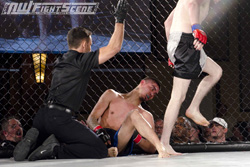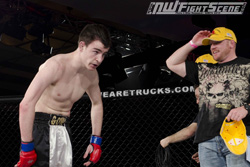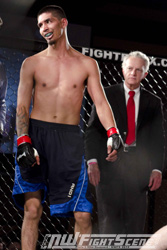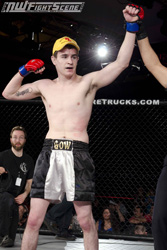 Main Event - Pro 170 lbs
Ian Williams (4-0, Combat Sport & Fitness) def Jerome Jones (5-3, TKO Fighting Arts / Sikjitsu) by Guillotine Choke @ 0:49 Rd 1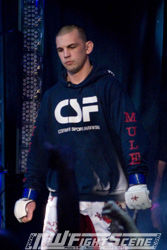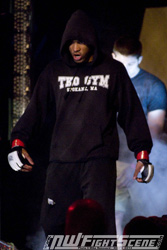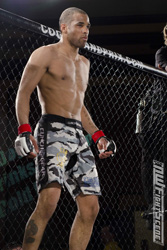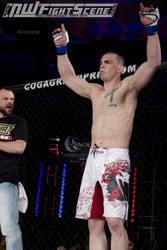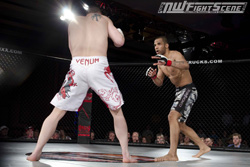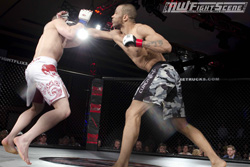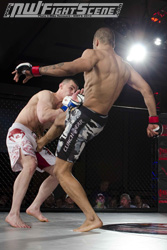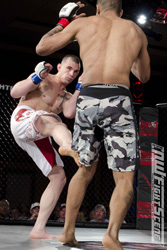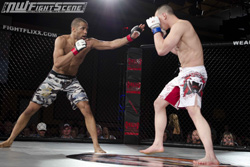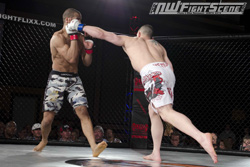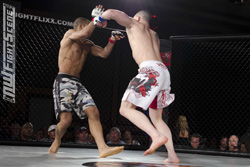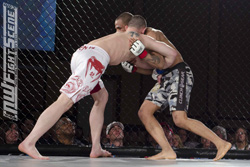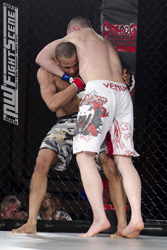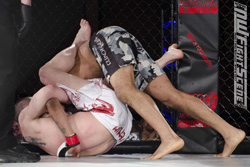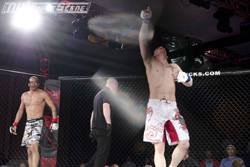 ---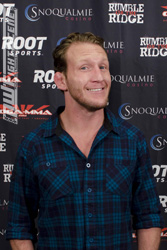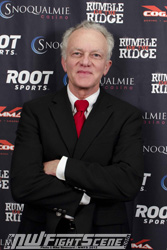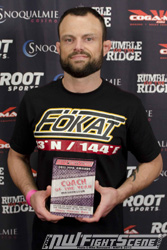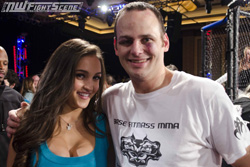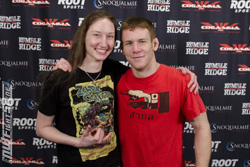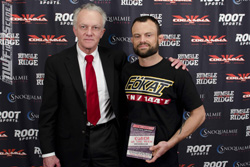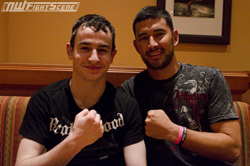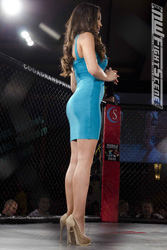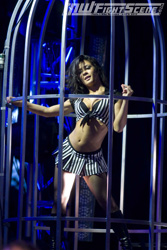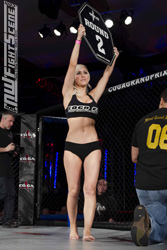 ---