Rumble on the Ridge XXIII Weigh-ins - April 13th, 2012
Snoqualmie Casino - Snoqualmie, Washington
Photos & Interviews by Mike Renouard
---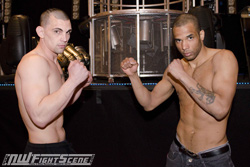 Main Event: Ian Williams vs Jerome Jones
Rumble on the Ridge XXIII
Saturday, April 14th, 2012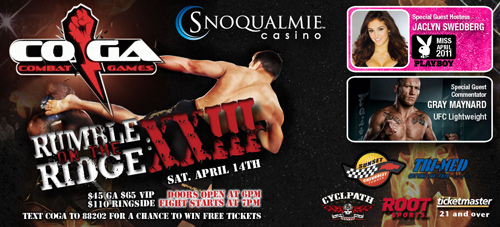 Snoqualmie Casino
37500 SE North Bend Way, Snoqualmie, WA
Doors open at 6 PM, Fights start at 7 PM
COGA Combat Games presents Rumble on the Ridge 23 Saturday April 14th at the Snoqualmie Casino, with 12 fights, 4 professional & 8 amateur, scheduled for a evening of exciting combat action. The UFC's Gray Maynard will be on hand as the Special Guest commentator & Playboy's Jaclyn Swedberg will be the Guest Hostess.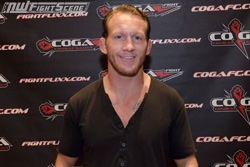 Gray Maynard
In the main event, undefeated Ian "The Mule" Williams out of Combat Sport & Fitness takes on tough Sikjitsu fighter Jerome Jones in a pro 170lb showdown.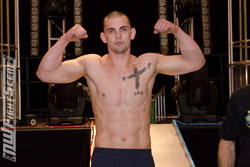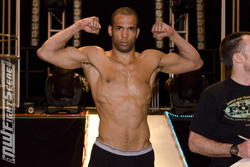 In the Co-main Event, Dub-City's Charon Spain and John Martinez of the White Swan Warriors will do battle at 140 lbs. These two fought as pros back in 2009 with Spain getting a first round submission, so Martinez will be looking for some redemption. Ludus FC's Drew Brokenshire looks to make it two in a row as pro in a Featherweight matchup with Ring Demon's Gabriel Solorio, and AKA's Ken Alexander & Base Fitmass' Frankie Orr will fight in a 180 pro matchup. In the two amateur title fights, Ethnic FC's Paul Njoku defends his 145 lb belt against Jason Strikland of MVP MMA, and Alderwood MMA's Ben Wada & White Swan's David 'Bubba' Ahto battle for the 125 lb belt.
For the 2nd year in a row, COGA was chosen by the fans and NW Fightscene Judges as NW Fightscene's Pro Promotion of the Year for Washington State for its Rumble on the Ridge show. COGA President Joe DeRobbio spoke to NW Fightscene about winning the award and COGA's upcoming plans for the rest of 2012.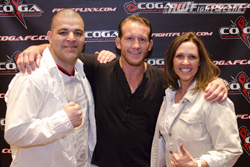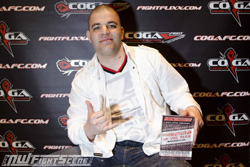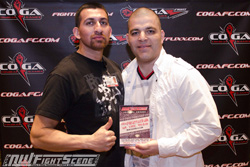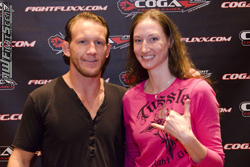 More info on Rumble on the Ridge at CogaFC.com or SnoCasino.com.
Fans who can't make the show can watch it stream live on FightFlixx.com
Rumble on the Ridge is on Facebook HERE.
---
Main Event - Pro 170 lbs
Ian "The Mule Williams (4-0, Combat Sport & Fitness) vs
Jerome Jones (5-3, TKO Fighting Arts / Sikjitsu)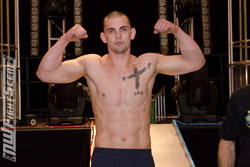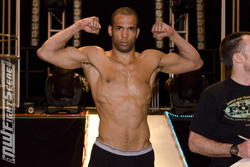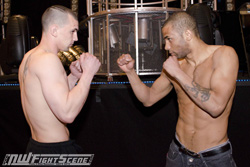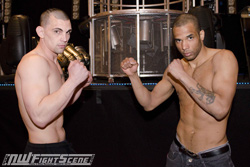 Pro 140 lbs
Charon "The Dream Catcher" Spain (8-5, COGA MMA) vs
John Martinez (1-4, White Swan Warriors)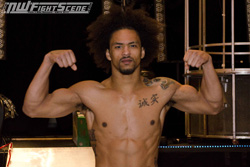 Pro 145 lbs
Gabriel Solorio (5-4, Ring Demon) vs
Drew "The Eternal Fire" Brokenshire (1-0, Ludus FC)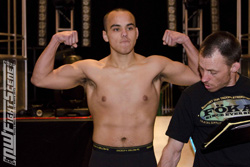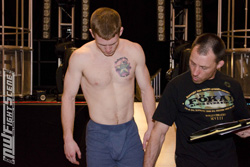 Pro 180 lbs
Ken "The Athlete" Alexander (Pro Debut, Arlington Kickboxing Academy) vs
Frankie "The Battle Goat" Orr (Pro Debut, Base Fitmass)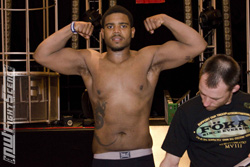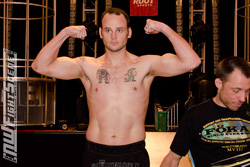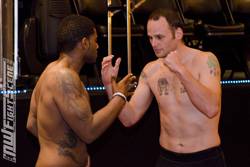 Amateur 145 lb Championship
Jackson Strickland (3-1, Mount Vernon Performance MMA) vs
Paul Njoku (5-2, Ethnic Fight Club)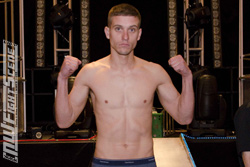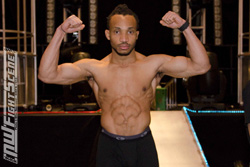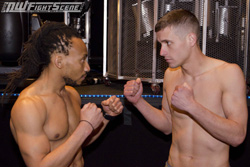 Amateur 125 lb Championship
Ben "Speedro" Wada (10-0, Alderwood MMA) vs
David "Bubba Chow" Ahto (43-17, White Swan Warriors)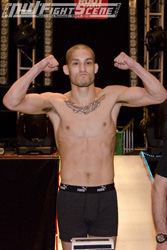 Amateur 135 lb K-1 Kickboxing
Jessica "Bam Bam" Bartness (0-2, CTET) vs
Hadley "Relentless" Griffith (8-4, Brian Johnson Fight Team)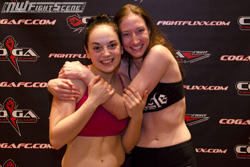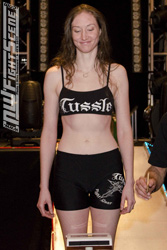 Amateur 172.5 lbs
Tom "The Gun" Wilson (0-1, COGA MMA) vs
Shane "Jumpstreet" Grenko (3-1, White Buffalo Warriors)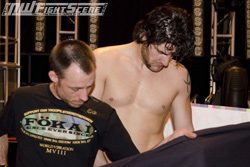 Amateur 155 lbs
John Keay (5-1, Cody Houston MMA) vs
Carlos "The Mexinator" Chavez (2-2, Mount Vernon Performance MMA)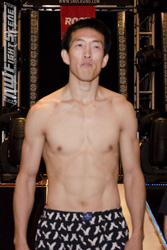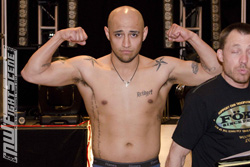 Amateur 155 lbs
Ricky "The Prince" Satterwhite (3-0, West Coast Fight Team) vs
Josh "The Injury" Solis (11-11, Team Damage)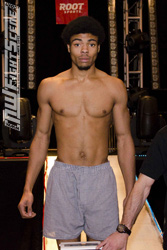 Amateur 195 lbs
Ben Haley (5-7, White Buffalo Warriors) vs
Matt Buckley (2-5, Shima Dojo)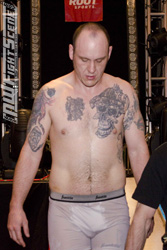 Amateur 170 lbs
Paul "The Gremlin" Begnaud (19-8, Arlington Kickboxing Academy) vs
Mike Ross (6-2, Ivan Salaverry MMA)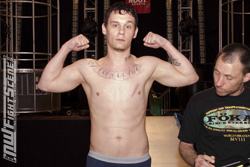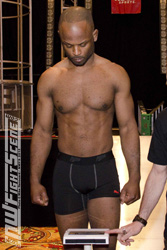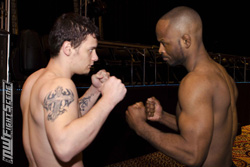 ---