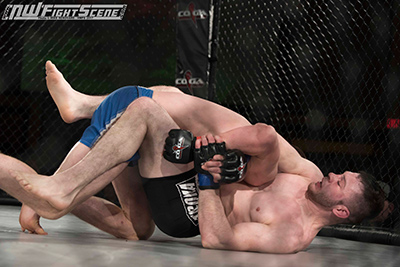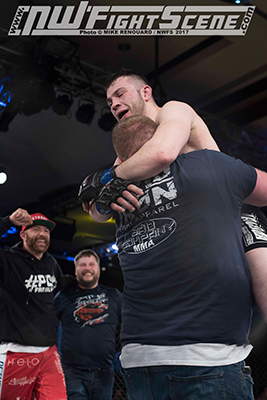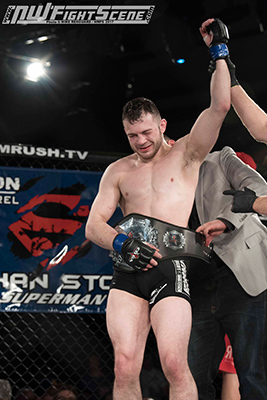 Nathan Stolen secures a 3rd Rd Kimura submission of Carson Frei to win the COGA Pro 145 lb Belt
Combat Games MMA held their 54th fight event on March 18th, returning to the Snoqualmie Casino for COGA 54 Rumble on the Ridge. In the main event, a much anticipated matchup between two young, rising stars in the Pacific NW fight scene pitted undefeated Nathan "Superman" Stolen of Aberdeen WA against once-beaten Carson Frei of Vancouver WA for the vacant COGA MMA Pro Featherweight belt. This fight of the night was excellent from start to finish.

In the first few minutes of the opening round, both fighters displayed some great striking as they probed each other's defenses. Stolen scored with a big slam and then took Frei's back and looked for the submission. Frei was able to escape, bring it back to the feet and then score a takedown late in the round.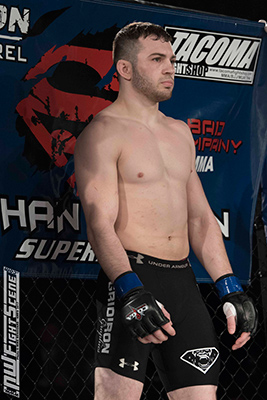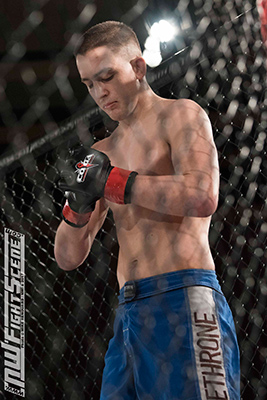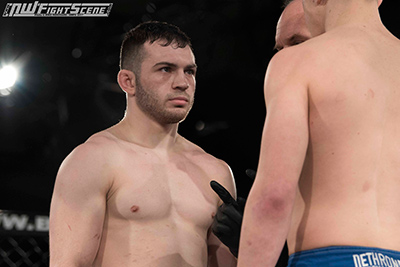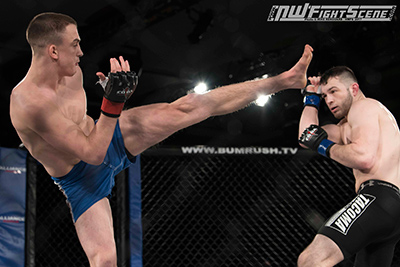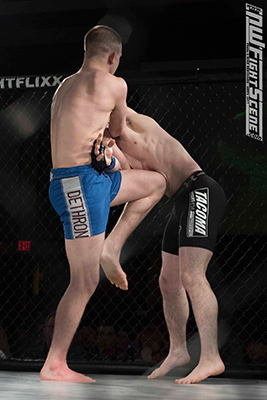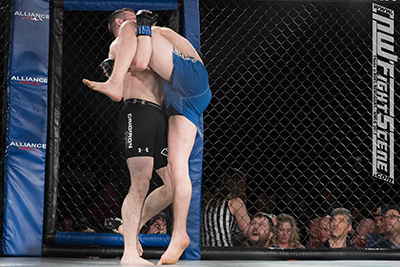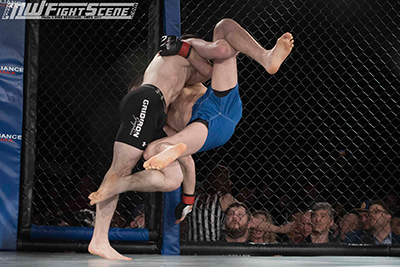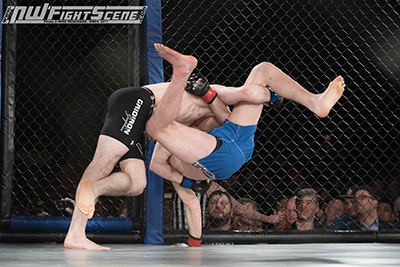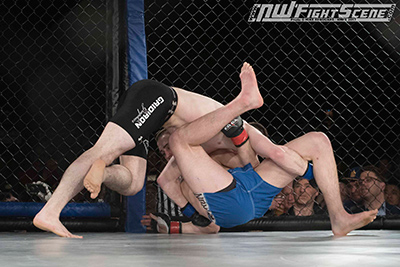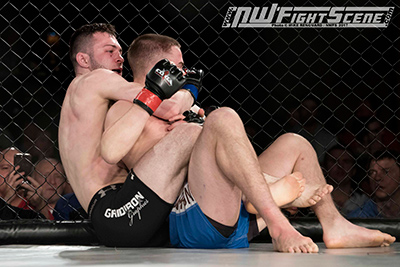 In the 2nd frame, more sharp standup to start followed by a Stolen takedown. Frei was able to reverse position and worked in some hard strikes and elbows ground strikes. Stolen scrambled out and caught Frei with a nasty looking armbar which Frei was able to defend. In the third round, the fight went to the mat early and Stolen immediately attacked Frei's arm, securing a kimura finish and the Pro 145 lb belt at 59 seconds of the third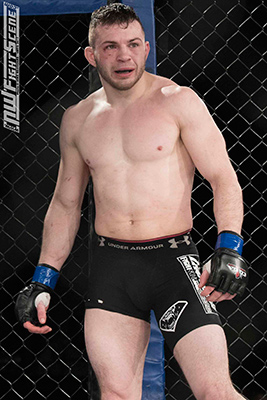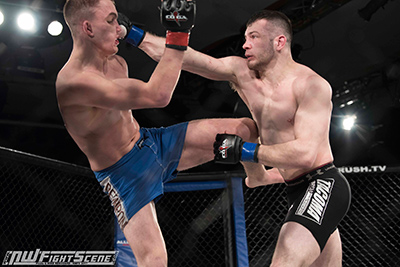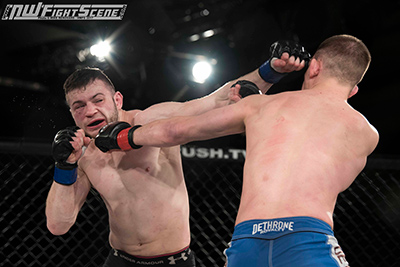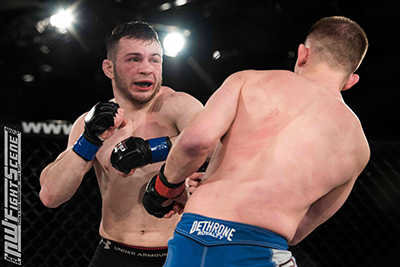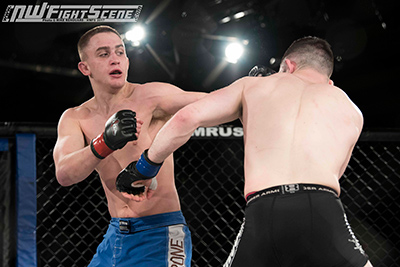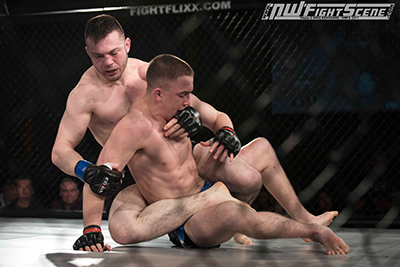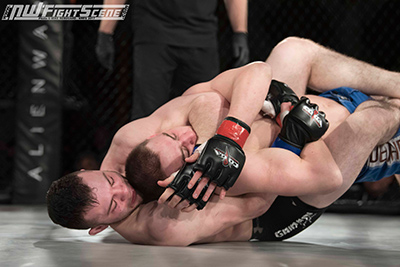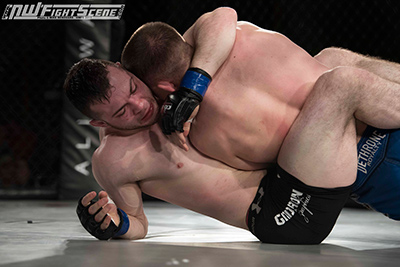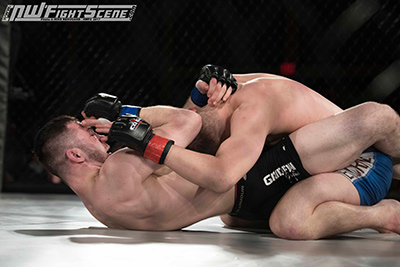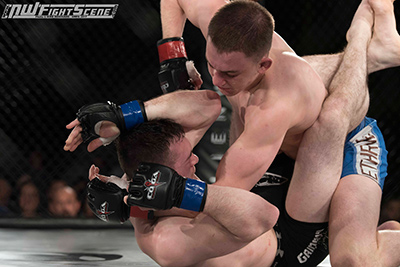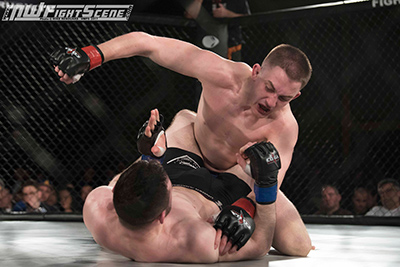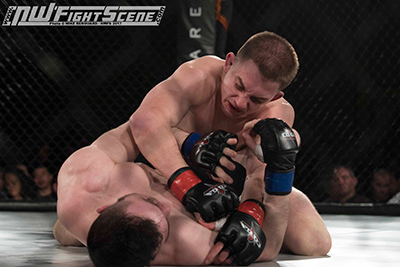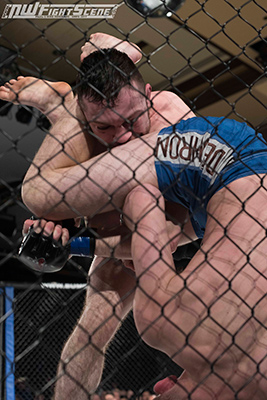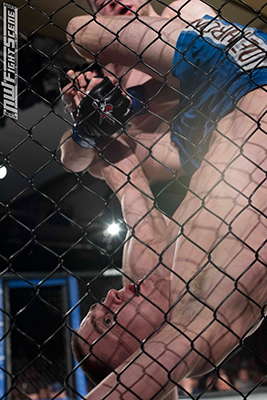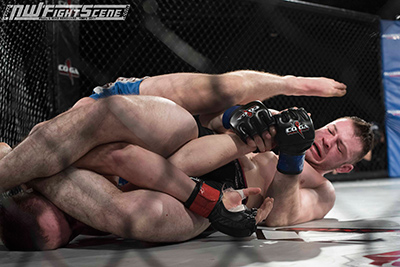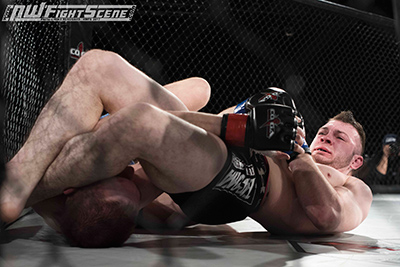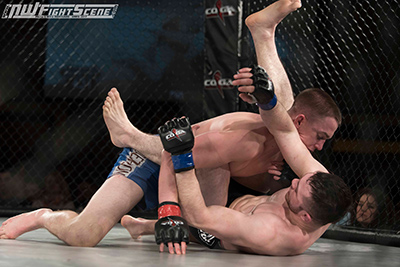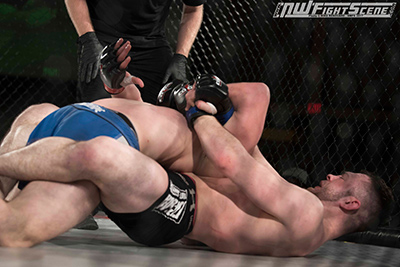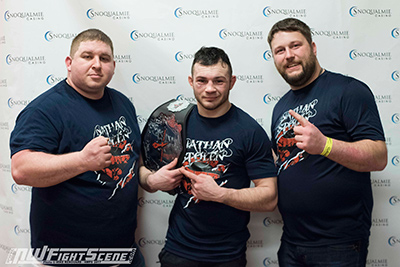 In the Co-main event, Jeff "The Candy Man" Sweeney took on Eddie "One Speed" Blackburn in a pro 175 lb catchweight fight. Both combatants came out throwing heavy leather at each other. Blackburn got a takedown but Sweeney defended from the bottom and it soon went back to standing. Sweeney defended another takedown attempt and is able to take Blackburn's back off the sprawl. Once there, Sweeney punished Blackburn with strikes before transitioning to a fight-ending rear naked choke at 4:41 of the first.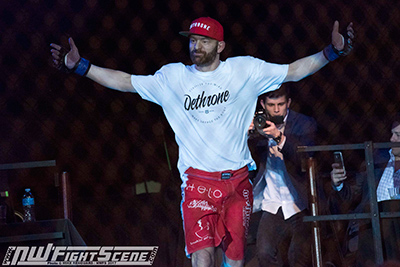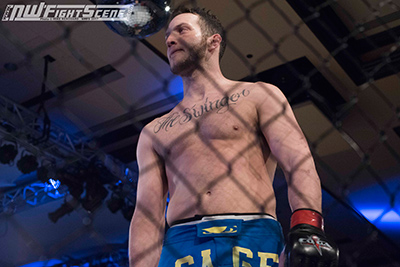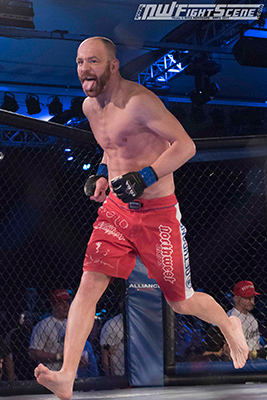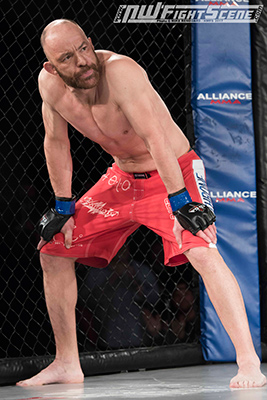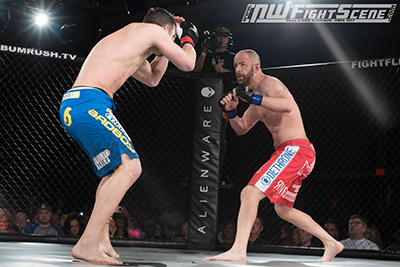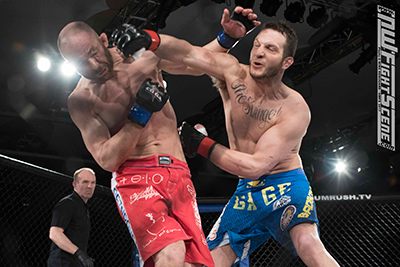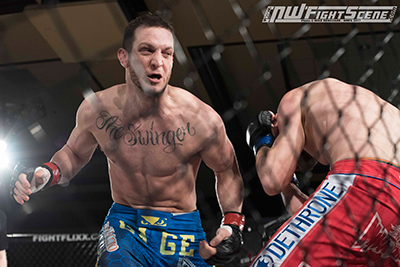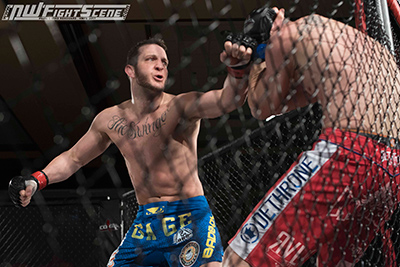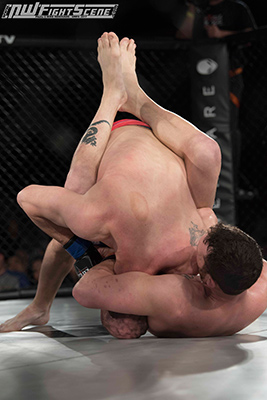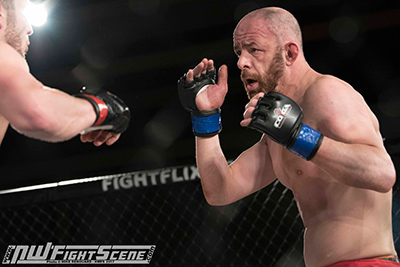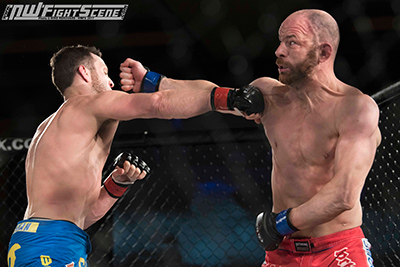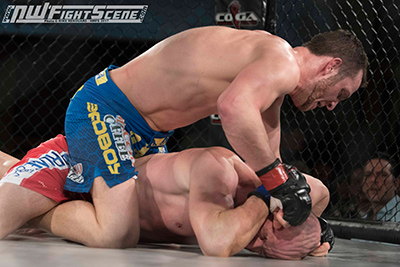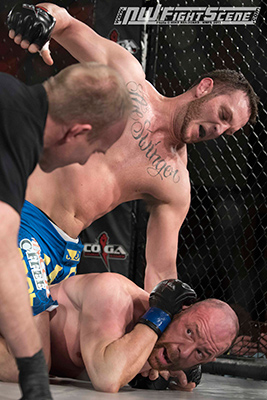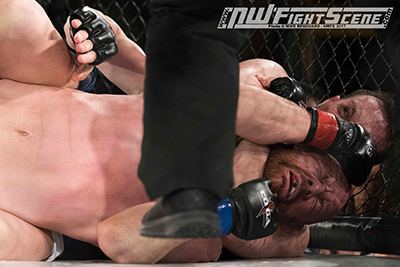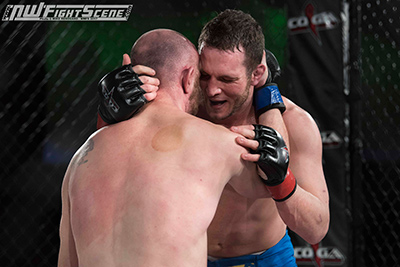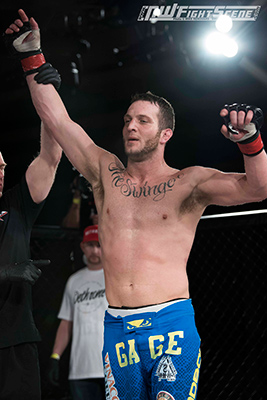 Johnson "Black Lightning" Nasona retained his COGA Amateur 145 lb Title via a TKO stoppage due to strikes over current COGA 135 lb Champion Sean Kalinoski. A big slam from Johnson led to powerful grounds strikes for the referee stoppage two minutes into round one.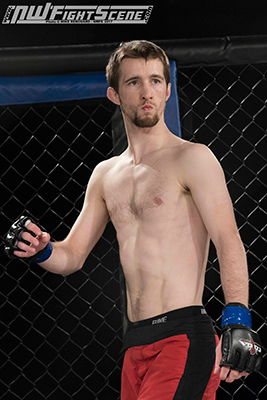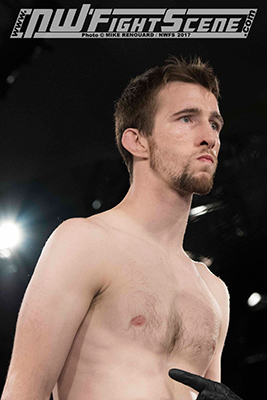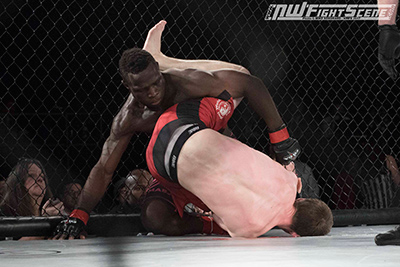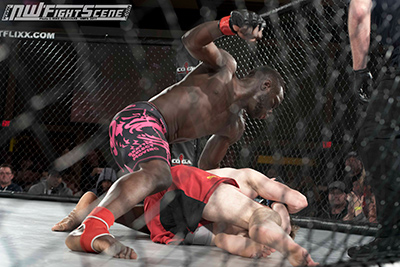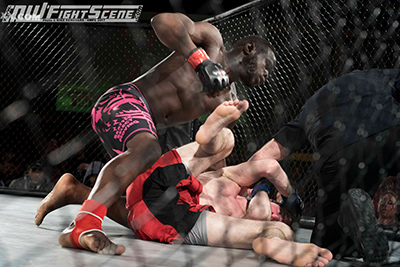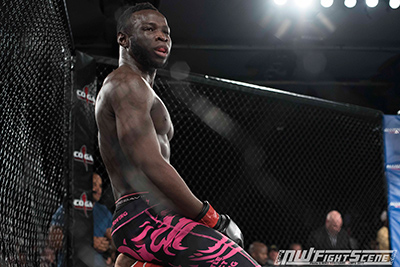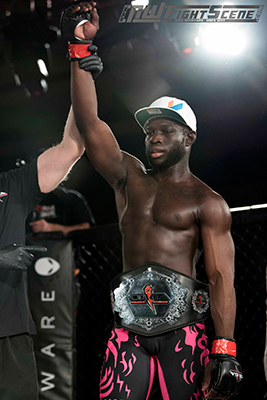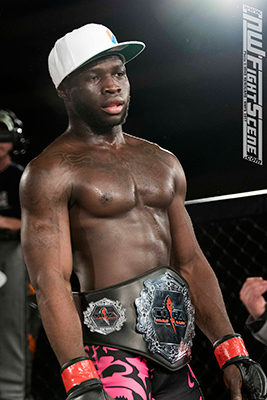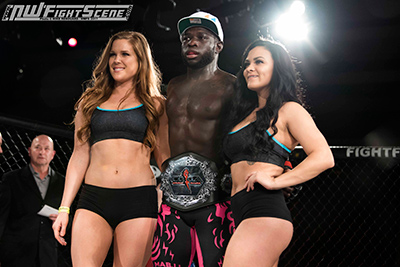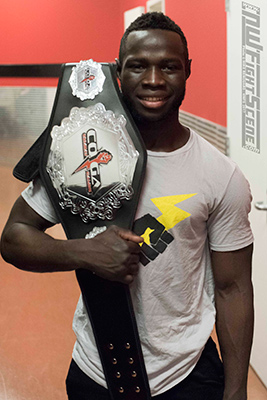 In the professional middleweight division, Artiom Kula came out the victor over Nick Coughran by way of 2nd round submission. Both fighters traded solid punches and kicks in the first round, with Coughran nailing a takedown to end the round. In the 2nd, Kula turned up the heat with his striking forcing Coughran to shoot for a takedown. Kula was ready, took the neck and forced a tap from Coughran to guillotine choke at 2:16 of the round.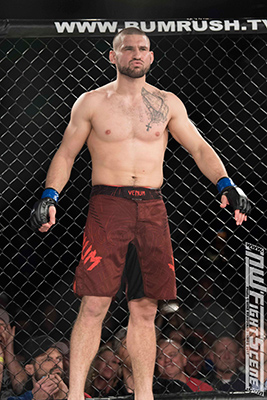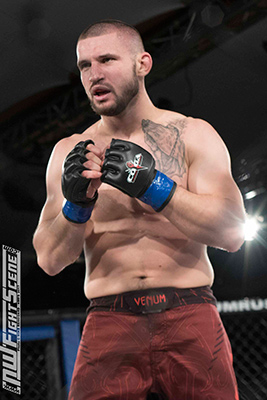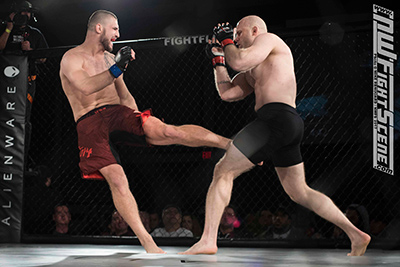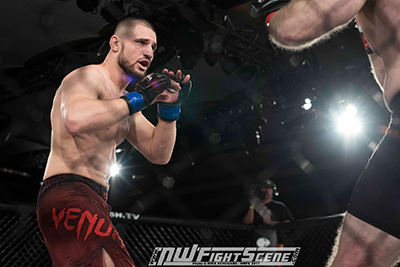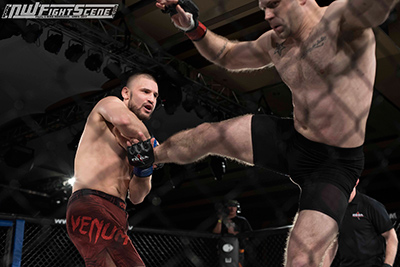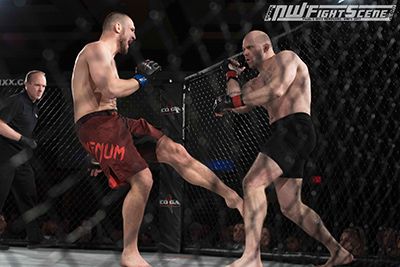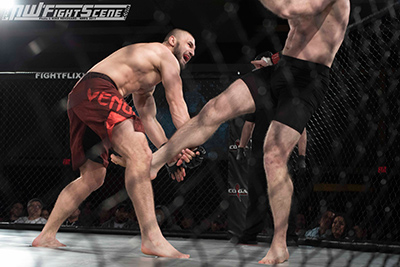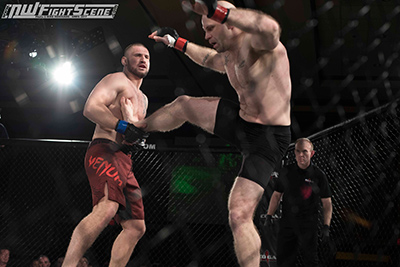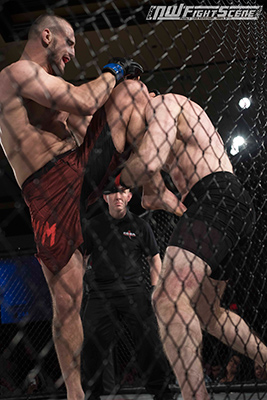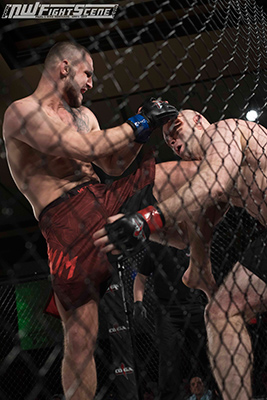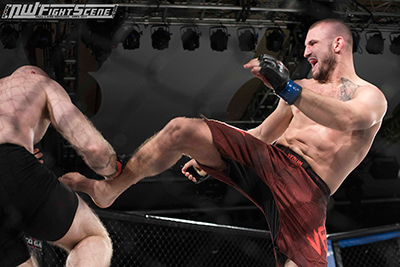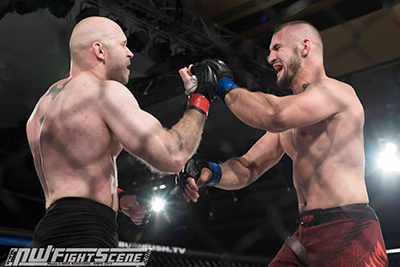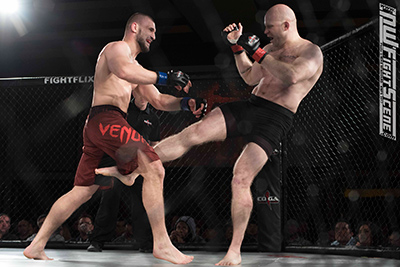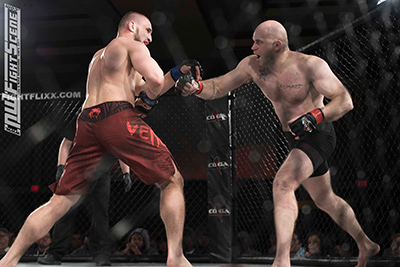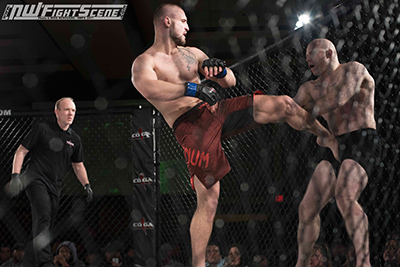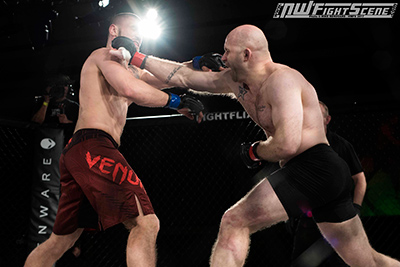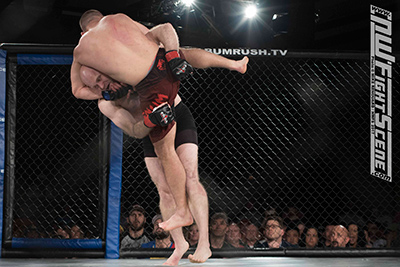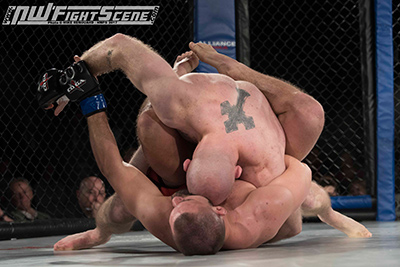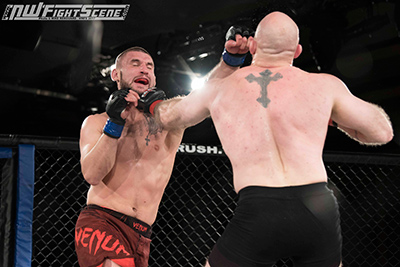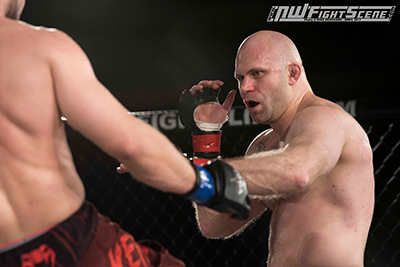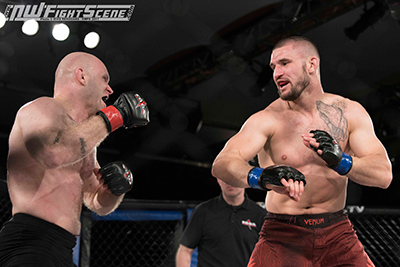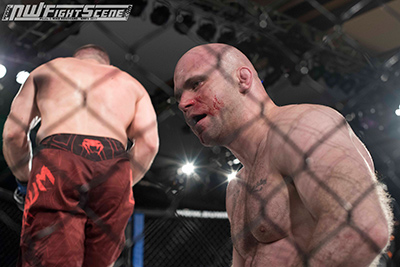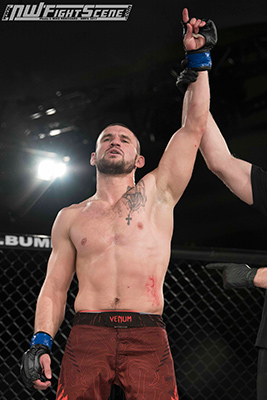 Singha MMA's Jon Marc Cortez picked up his first pro win, coming out and blasting debuting Hunter Clagett with a big knee and following with strikes on the ground for the TKO stoppage at 14 seconds into their 125 lb contest.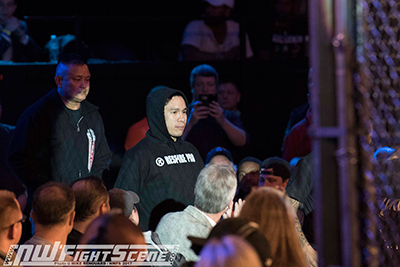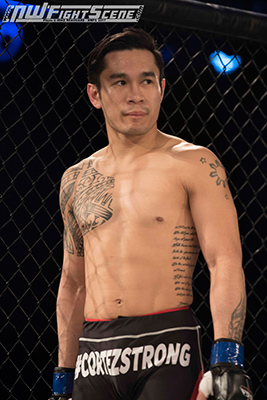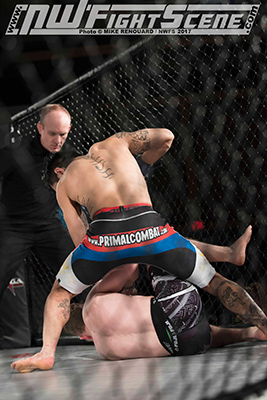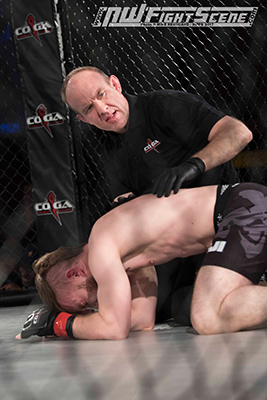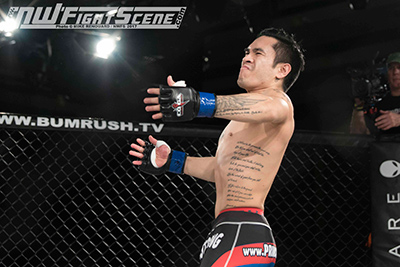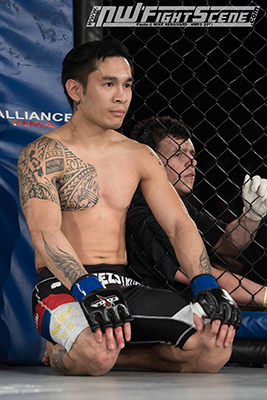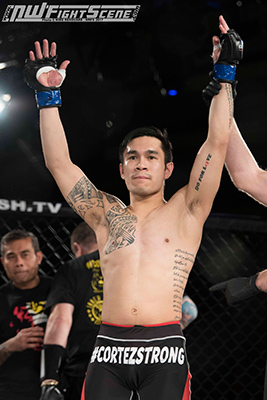 In an amateur contest between two extraordinarily tall welterweights, AKA's Adland Benson utilized pinpoint striking to punch his way to a TKO win via ref stoppage over Keith Adams at 55 seconds in.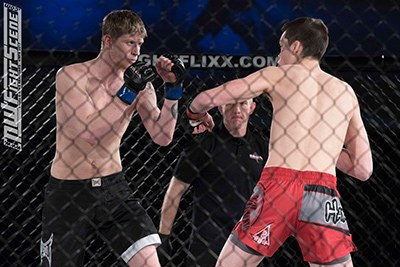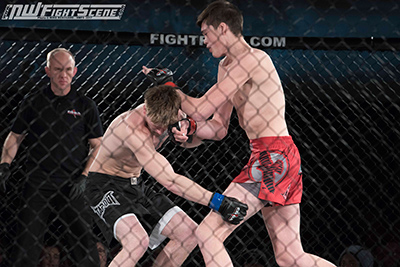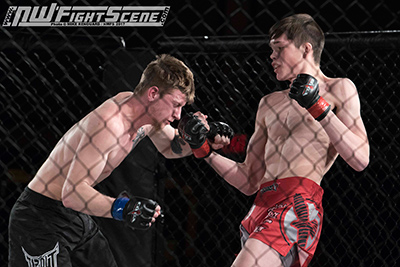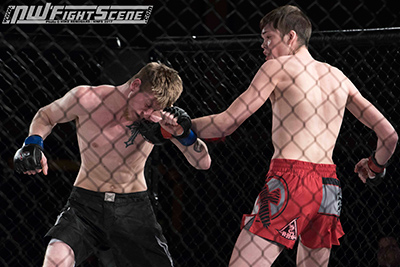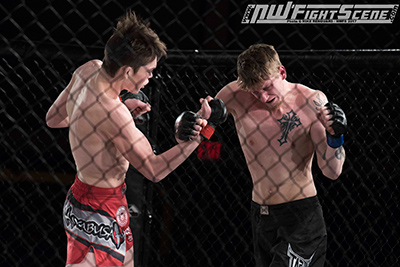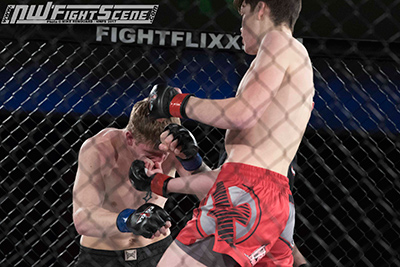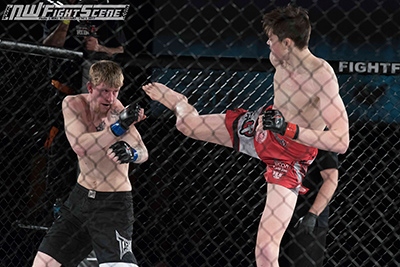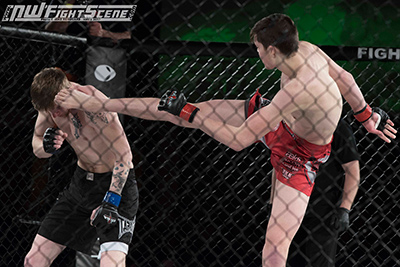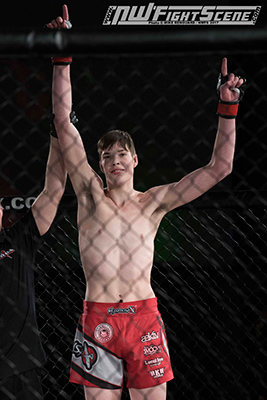 C3's Kyle McCoy of Everett WA stopped Catalyst MMA fighter Joshua Hillman via 2nd round TKO to ground strikes in their amateur 175 lb bout.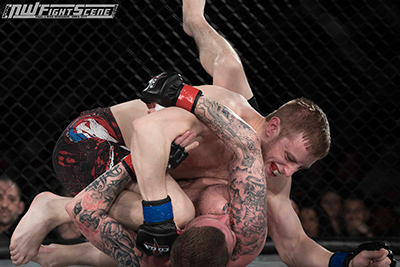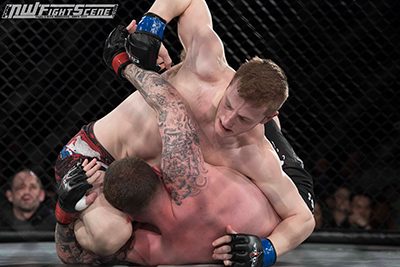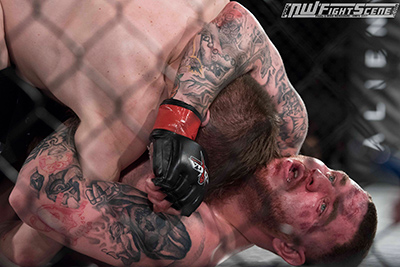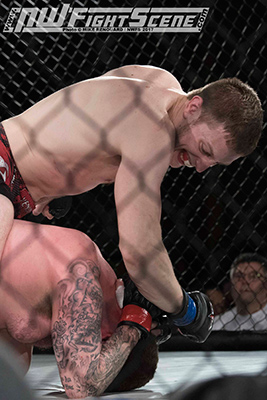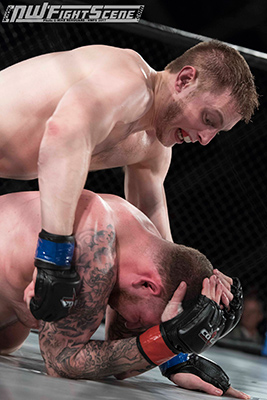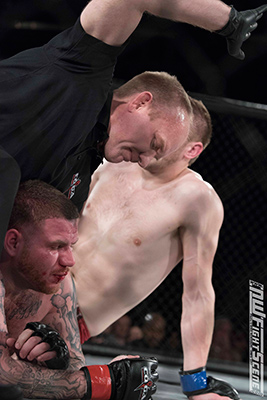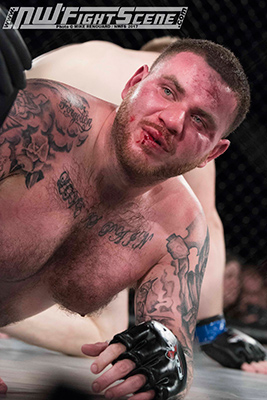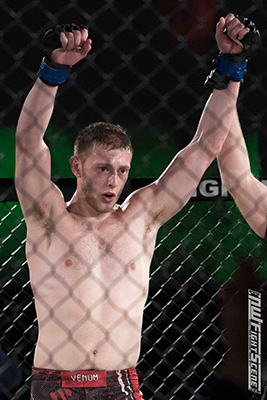 A spirited amateur 125 lb Kickboxing bout went the distance with Conan "The Barbarian" Covin of Team Mean beating AKA's Erick Ortiz by unanimous decision 30-27 x3.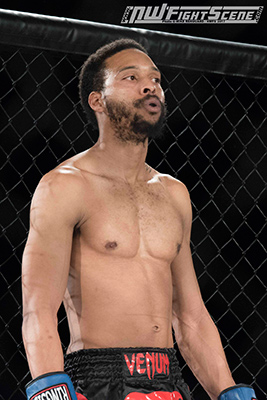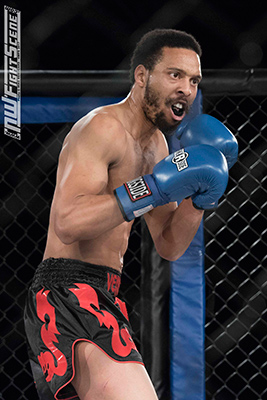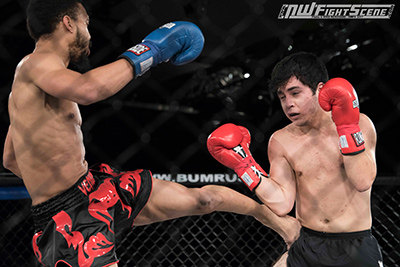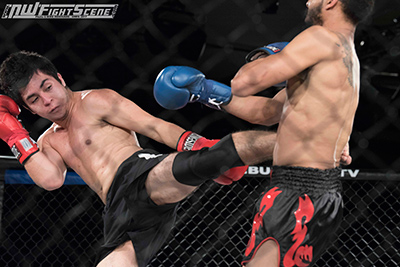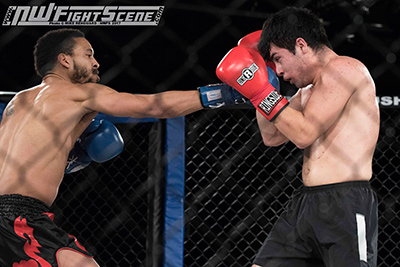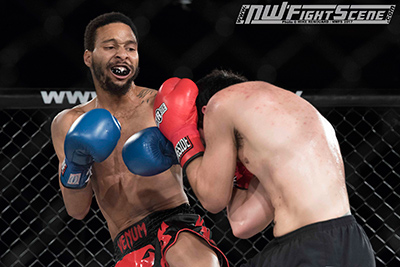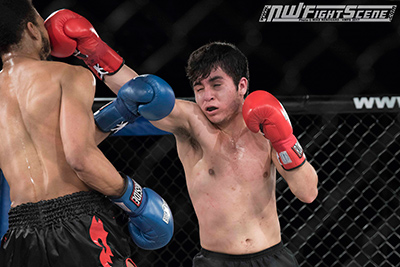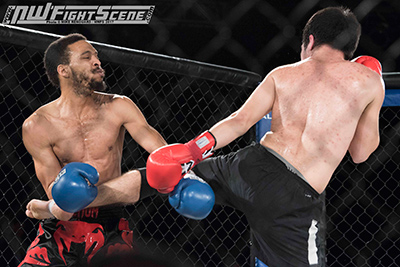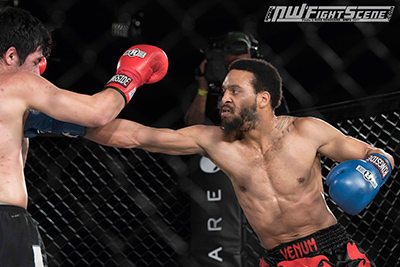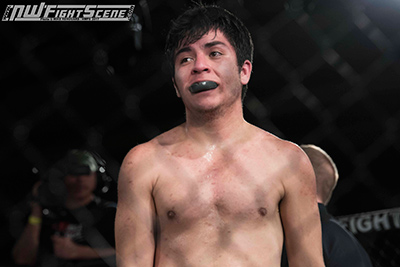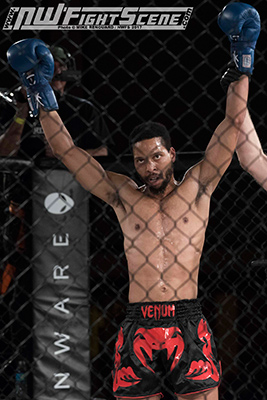 Heavy-handed Aaron Ibanez of White Buffalo Warriors dropped United FC's Hubertus Davalos with a big shot and finished with strikes on the ground at 1:57 of the first in an amateur 200 lb catchweight bout.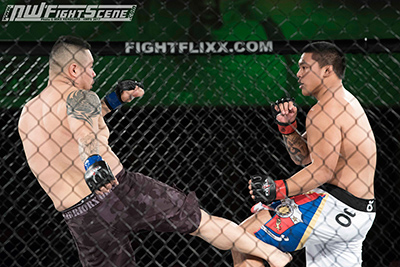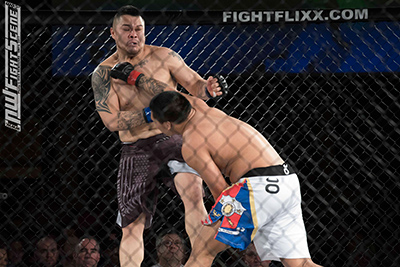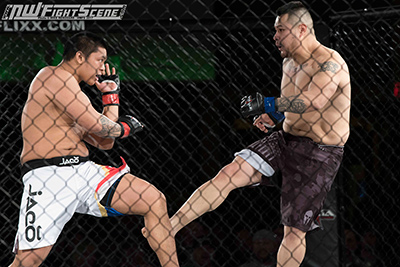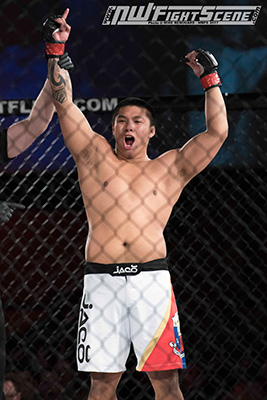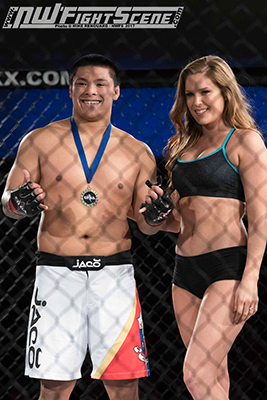 The evening opened with an amateur 200 lb MMA bout that saw Tyler Ross of AKA submit United FC's Zachery Harris via rear naked choke at 2:05 of the first round.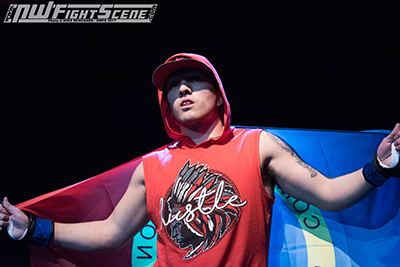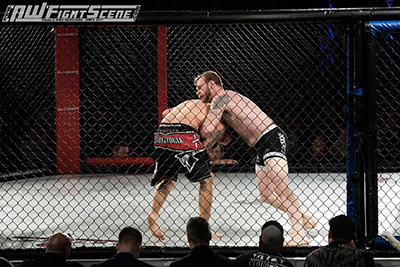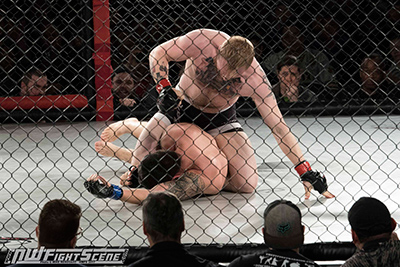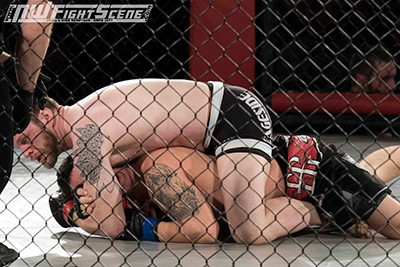 COGA 55 Rumble on the Ridge is scheduled for May 20th back at the Snoqualmie Casino. For more information on COGA MMA, visit combatgamesmma.com, as well as the Alliance MMA website at https://alliancemma.com.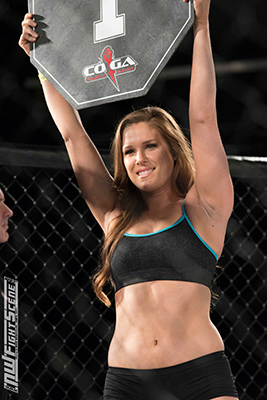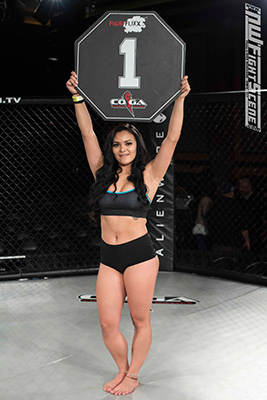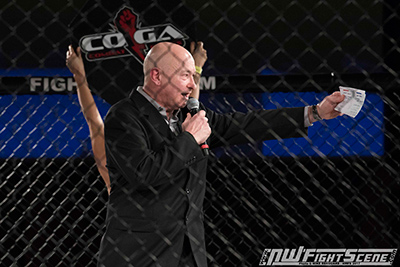 ---
Rumble on the Ridge COGA 54 Results
Bout 1 - Amateur 200 lbs
Tyler Ross (AKA) def Zachery Harris (United FC)
by Rear Naked Choke @ 2:05 Rd 1

Bout 2 - Amateur 200 lbs
Aaron Ibanez (White Buffalo Warriors) def Hubertus Davalos (United FC)
by TKO (Ref Stop - Strikes) @ 1:57 Rd 1

Bout 3 - Amateur 125 lb Kickboxing
Conan Covin (Team Mean) def Erick Ortiz (AKA)
by Unanimous Decision (All judges 30-27)

Bout 4 - Amateur 175 lbs
Kyle McCoy (C3) def Joshua Hillman (Catalyst MMA) by TKO in Rd 2

Bout 5 - Amateur 170 lbs
Adland Benson (AKA) def Keith Adams (Fight Factory / K.O.K. Fight Club)
by TKO (Strikes) @ 0:55 Rd 1

Bout 6 - COGA Amateur 145 lb Title
Johnson Nasona (White Buffalo Warriors / MABJJ) def Sean Kalinoski (Independent)
by TKO (Ref Stop - Strikes) @ 2:00 Rd 1

Bout 7 - Pro 125 lbs
Jon Marc Cortez (0-2, Singha MMA) def Hunter Clagett (Debut, Bellingham MMA)
by TKO (Strikes) @ 0:14 Rd 1

Bout 8 - Pro 185 lbs
Artiom Kula (2-2, Combat Sport & Fitness) def Nick Coughran (1-5, Team SNRG)
by Guillotine Choke @ 2:16 Rd 2

Co-main Event - Pro 175 lbs
Jeff Sweeney (4-3, AKA) def Eddie Blackburn (1-1, 6' Under MMA)
by Rear Naked Choke @ 4:41 Rd 1

Main Event - COGA MMA Pro 145 lb Title
Nathan Stolen (5-0, Bad Company MMA) def Carson Frei (6-1, Gracie Barra PDX)
by Kimura @ 0:59 Rd 3