Reign Fighting Championships - May 26th, 2012
Kitsap Sun Pavilion - Bremerton, Washington
Photos by Mike Renouard
---
Reign Promotions LLC, winner of the 2011 NW Fightscene Amateur Promotion of the Year award, continued their magic in 2012 with an excellent event at the Kitsap Sun Pavilion near Brermerton WA. This was Reign Promotions first foray away from the 7 Cedars Casino where they have held all of their previous events, and they could not have picked a better venue. Great lines of sight for all the fans plus a full bar in the balcony for the adults where you could still watch all the action. And plenty of action there was with 13 amateur bouts going down with fighters hailing from around the Peninsula, as well as a large contingent from the Spokane area.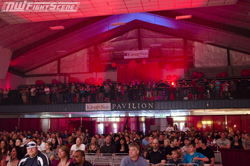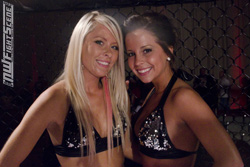 The night ended with a main event headlined by two big heavyweights. Crowd favorite Ben Hawk, representing Toro Wrestling Club, outfought Sovereign Fight Team's Edgar Garcia over three rounds for the decision win. Hawk and Garcia both traded and landed shots throughout, but it was Hawk who was better in the cage control department locking up and putting Garcia against the fence in each round and keeping him there where he would pick away at Garcia. Smart fight from Hawk and a well deserved win after nine minutes of fighting.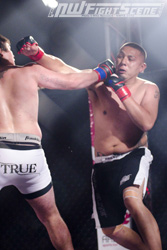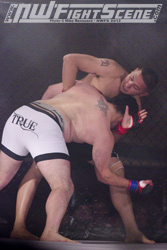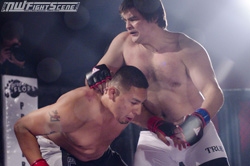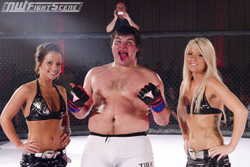 Fight of the night had to go to 135 lb scrap between Full Circle Fight Team's Kyle Cavazos and Iron Lion MMA's Alex Rockstrom. As is often the case with the bantamweights, this fight was non stop action and all over the cage as both fighters were relentless in attacking each other. Some great scrambles and great escapes from submissions were the norm over 3 rounds, and in the end it was too close to call with 2 of the 3 judges seeing it even with the third giving a slight edge to Cavazos, for the Split Draw. Props to both guys for a great battle.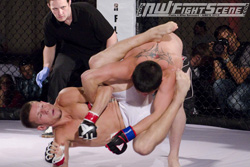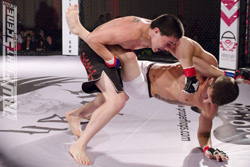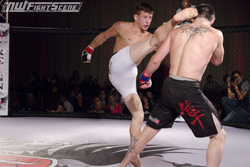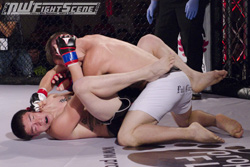 Jeff Kelley with Full Circle and Aaron Brown repping the Spokane School of Boxing & MMA had a similar fight going at 145 lbs with plenty of action and scrambles through the first round. In the 2nd round, Brown shot in and his nose met Kelley's knee square, breaking it and stopping the contest. In a pro fight this would be OK, but at the amateur level no knees to the head so the fight was declared a no contest.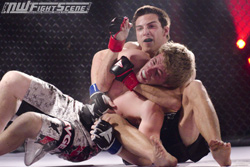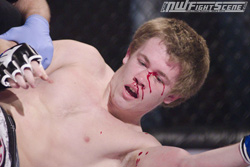 Hybrid MMA's Brock Gorang got top position on Independent Josh Bush and toyed with him, waiting until the last second before unloading a monster punch that knocked out Bush on the ground at 2:59 of Rd 1. Jimmy Hartman out of Spokane's Sovereign Fight Team outpunched Independent Daquan Phillips in an exciting standup battle, finally flooring him and forcing ref Wesley Welch to step in and stop the contest at 2:25 into Rd 1 for the TKO win.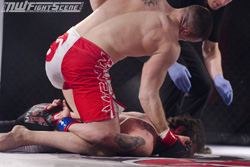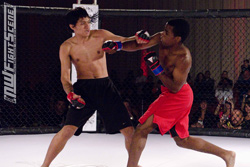 With 13 fights there will always be some great submissions and this night was no exception. Tycen Lynn of Sort Taekwondo finished Edson Francis with a picture perfect Triangle Choke midway through the first round of their 140 lb contest. Sovereign FT's Jeff Dodson was going for the triangle choke on the ground and then switched to finish with an armbar but his opponent Jeremy Rivale was already asleep from the choke, ending their 140 lb catchweight bout just 22 seconds in.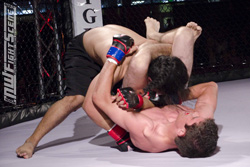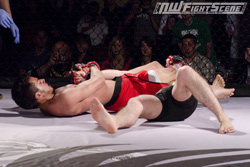 The next Reign Fighting Championships will be at the 7 Cedars Casino in Sequim WA on Sat, June 16th. More at reignfighting.com and facebook.com/reignpromotions.
---
Bout 1 - Heavyweight
Axel Garcia (Bremerton) def Jose Eriza (Sovereign Fight Team)
by TKO (Ref Stop) @ 0:38 Rd 1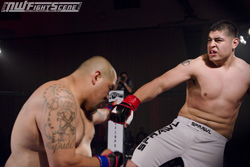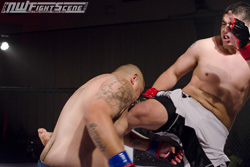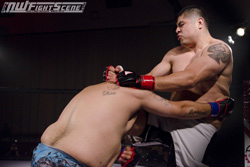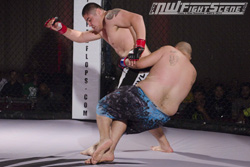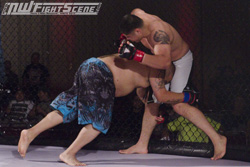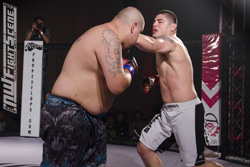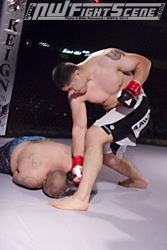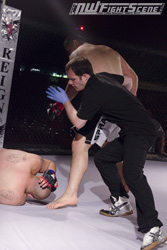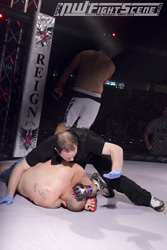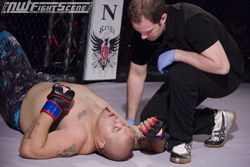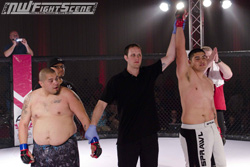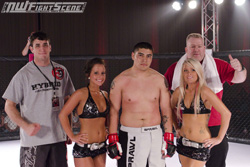 Bout 2 - 140 lbs
Tycen Lynn (Sort Taekwondo) def Edson Francis (Sovereign FT)
by Triangle Choke @ 1:51 Rd 1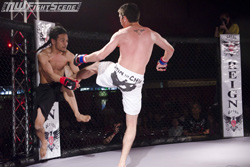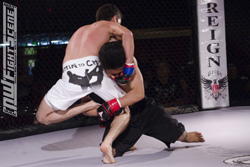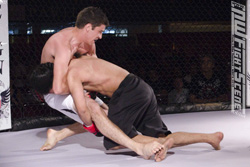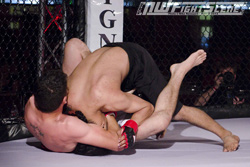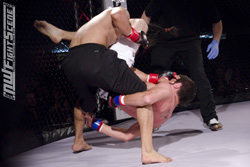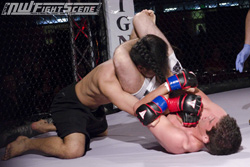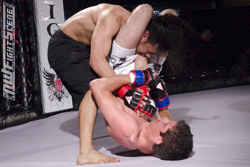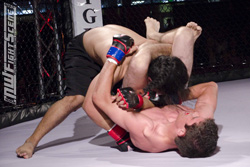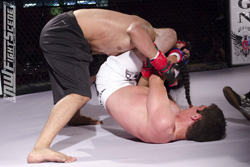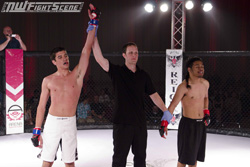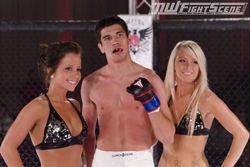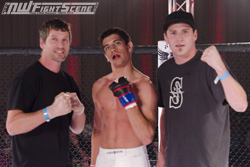 Bout 3 - 155 lbs
Dane Drake (Full Circle MMA) def Ken Maxfield (Pt Angeles)
by Rear Naked Choke @ 2:03 Rd 1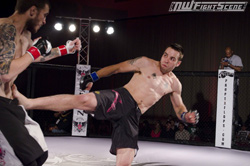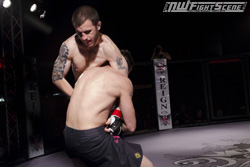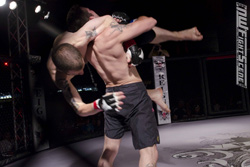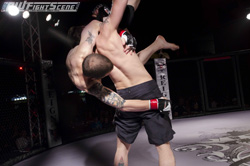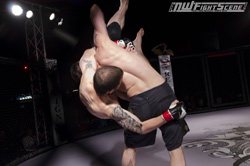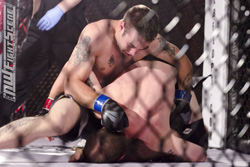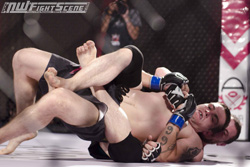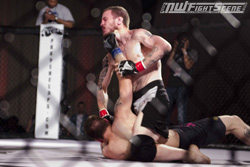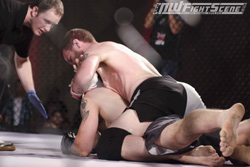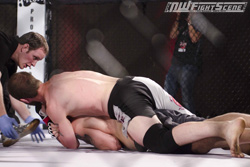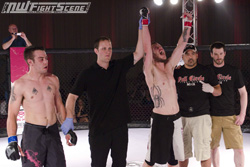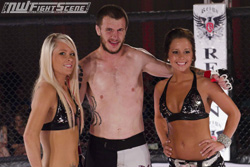 Bout 4 - 140 lbs
Jeff Dodson (Sovereign FT) def Jeremy Rivale (Gig Harbor KB)
by Technical Submission (Triangle Choke) @ 0:22 Rd 1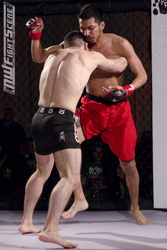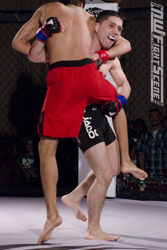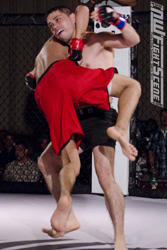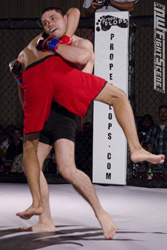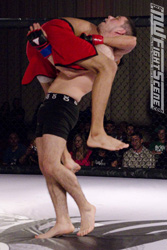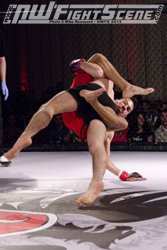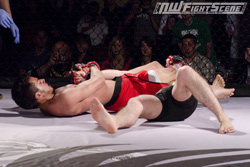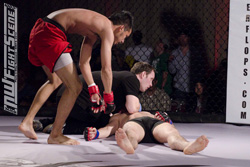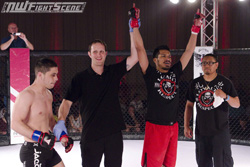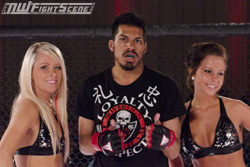 Bout 5
Jimmy Hartman (Sovereign FT) def Daquan Phillips (Ind)
by TKO (Ref Stop) @ 2:25 Rd 1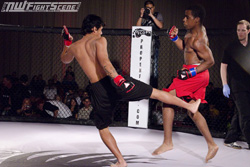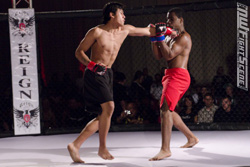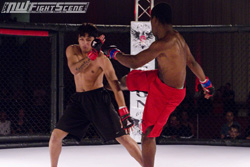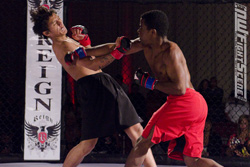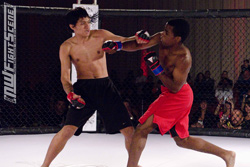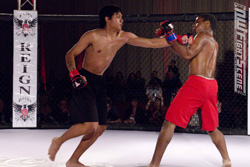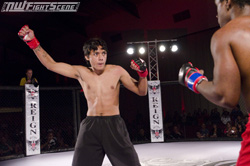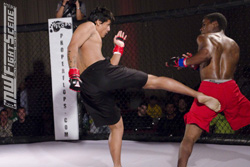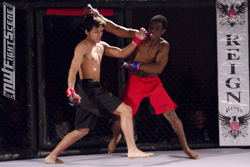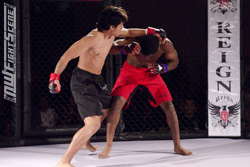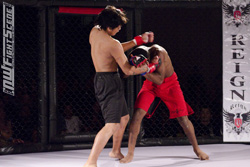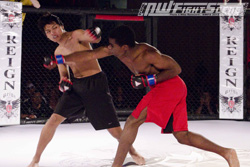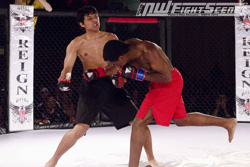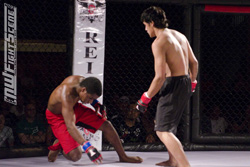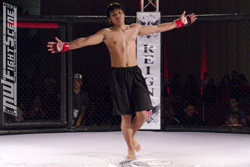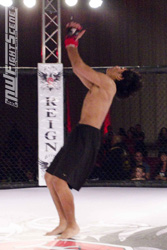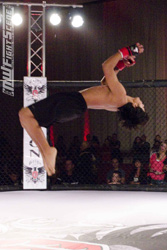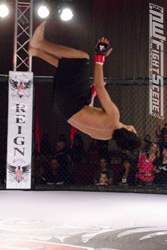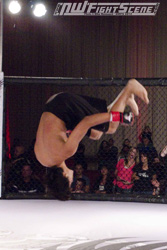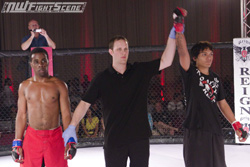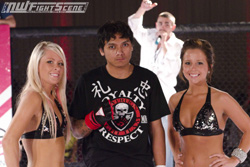 Bout 6 - 155 lbs
Jacob Goudie (Trust Nobody MMA) def Coral Devereaux (Sovereign FT)
by Rear Naked Choke @ 1:33 Rd 1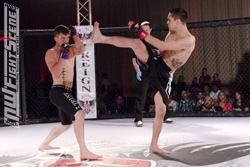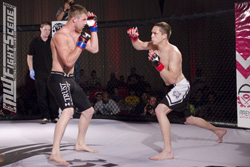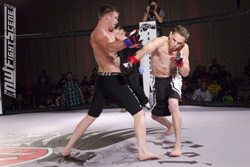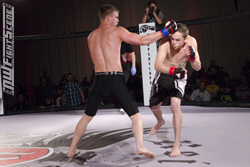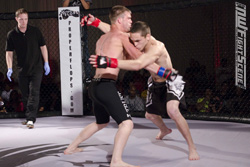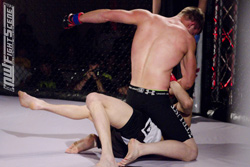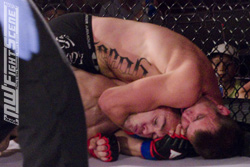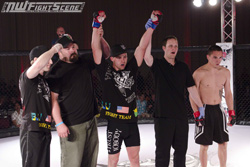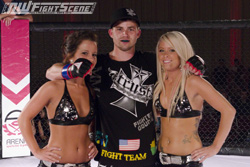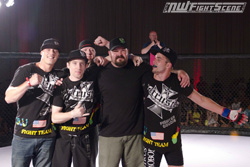 Bout 7 - 135 lbs
Kyle Cavazos (Full Circle FT) vs Alex Rockstrom (Iron Lion MMA)
results in a Split Draw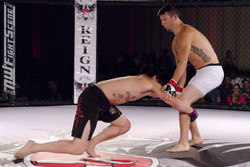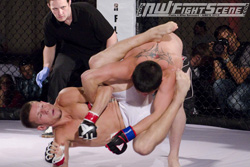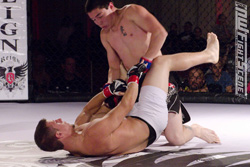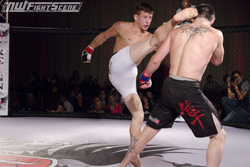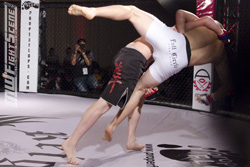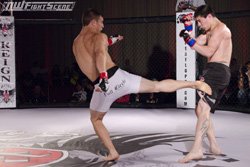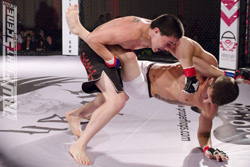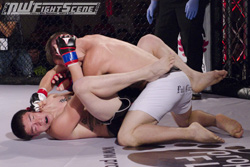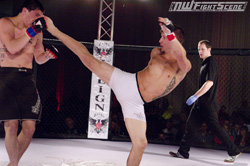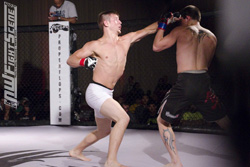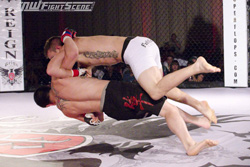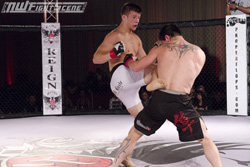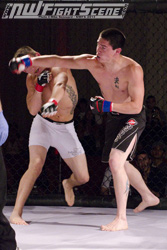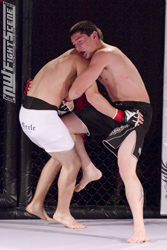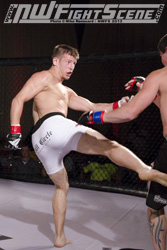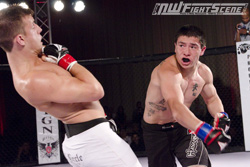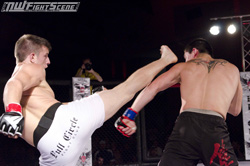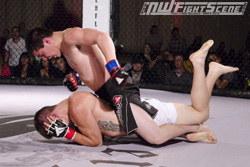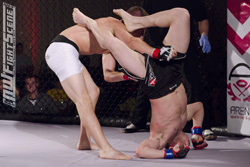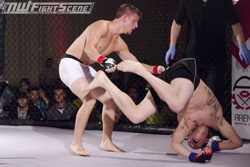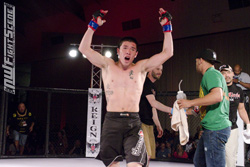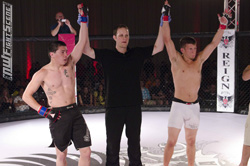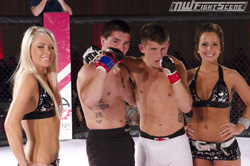 Bout 8 - 155 lbs
Kyle Christensen (Trust Nobody MMA) def Kyle Kautzman (Hybrid MMA)
by Rear Naked Choke @ 1:57 Rd 2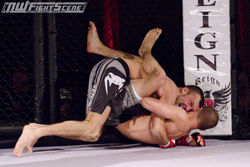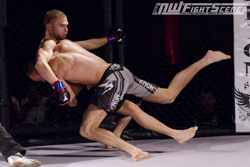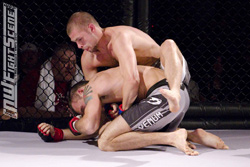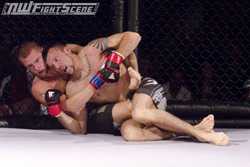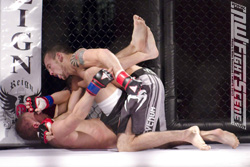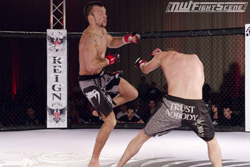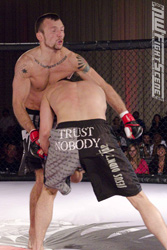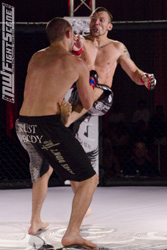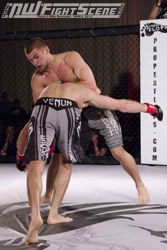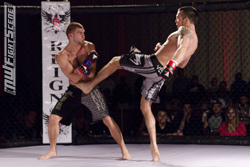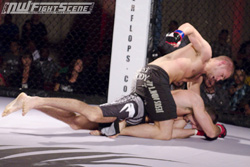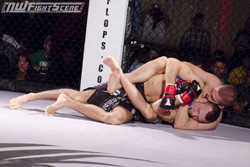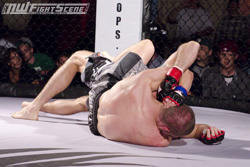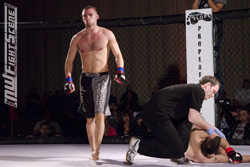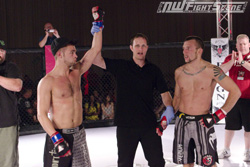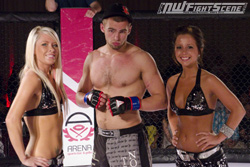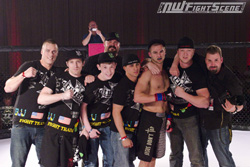 Bout 9 - 135 lbs
Jesse Adkins (Hybrid MMA) def Justin Hugo (Strong Center MMA)
by Unanimous Decision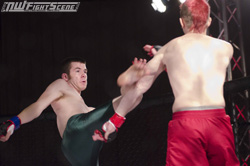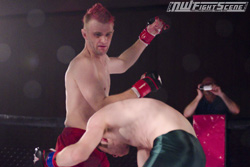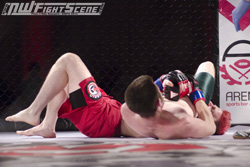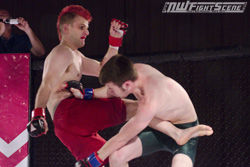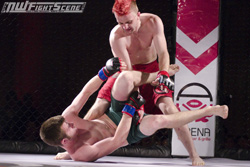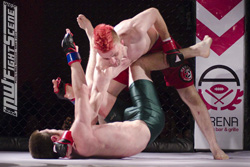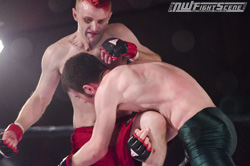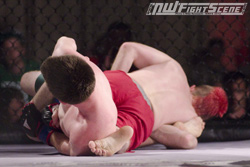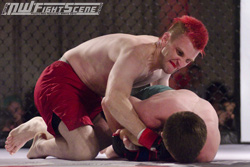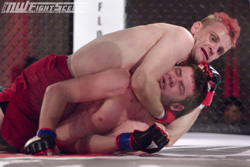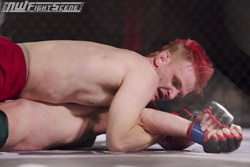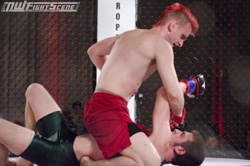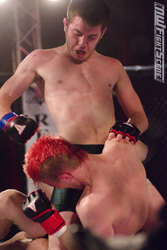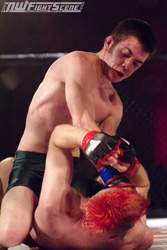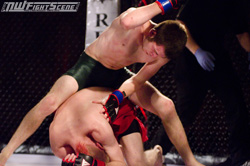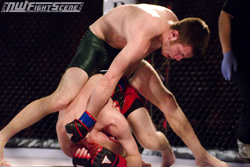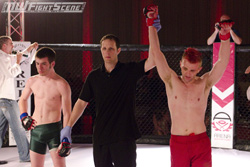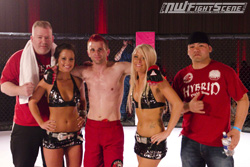 Bout 10 - 170 lbs
Brock Gorang (Hybrid MMA) def Josh Bush (Sequim)
by KO @ 2:59 Rd 1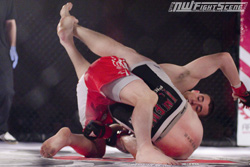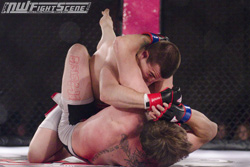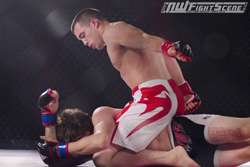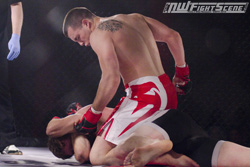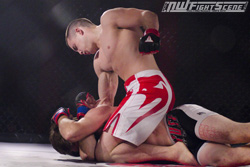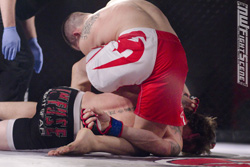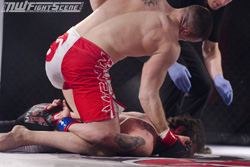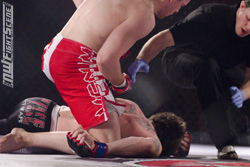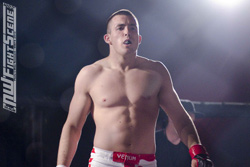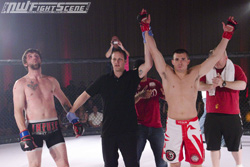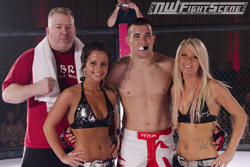 Bout 11 - 145 lbs
Jeff Kelley (Full Circle MMA) vs Aaron Brown (Spokane School of Boxing)
results in a No Contest (Brown unable to continue due to illegal knee)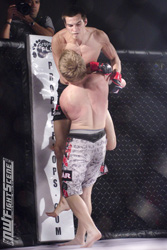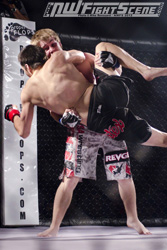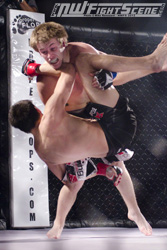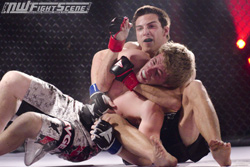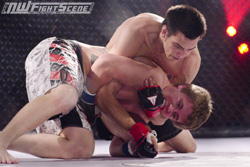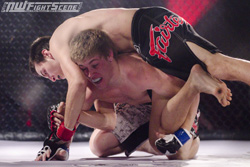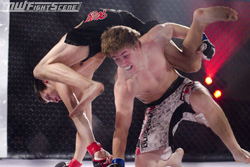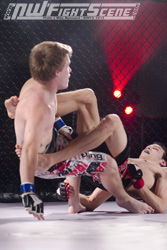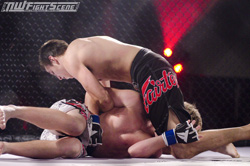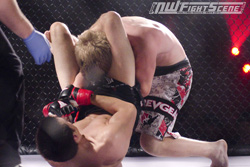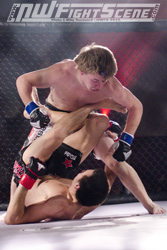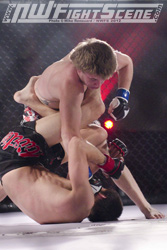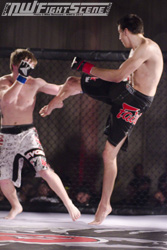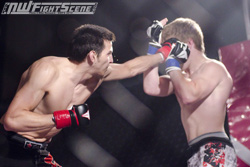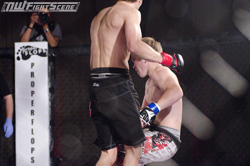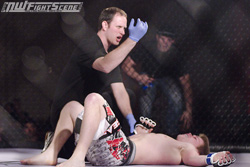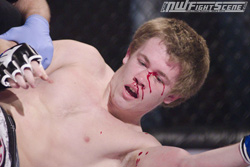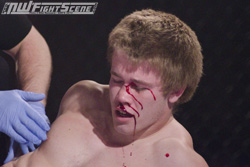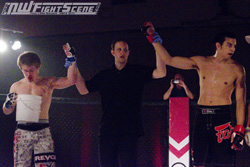 Bout 12 - 185 lbs
Andrew Ramm (Hybrid MMA) def Andres Chavez (Underground Fight Club MMA)
by Standing Guillotine Choke @ 0:35 Rd 1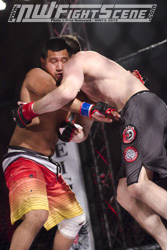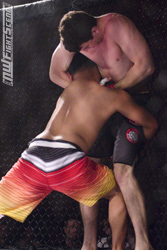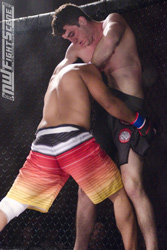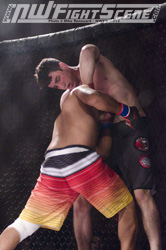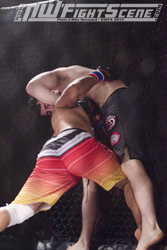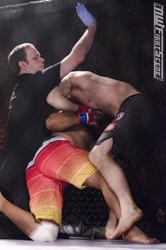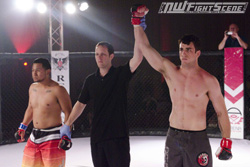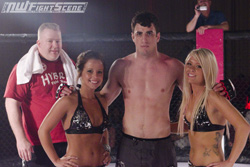 Bout 13 - Heavyweight
Ben Hawk (Toro WC) def Edgar Garcia (Sovereign FT)
by Unanimous Decision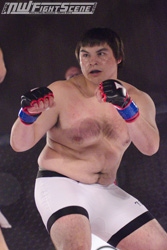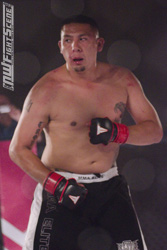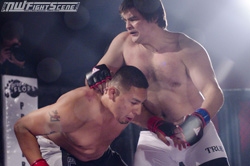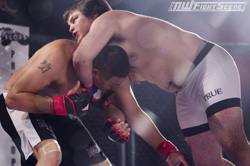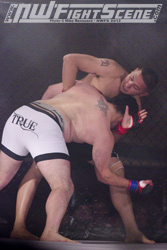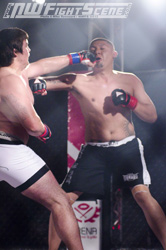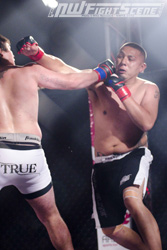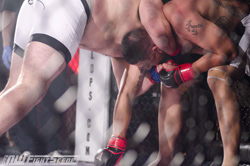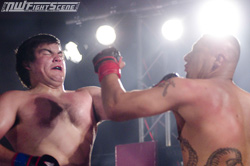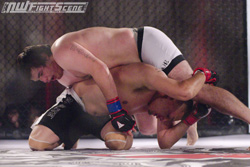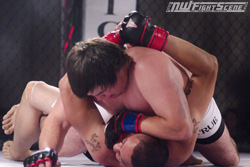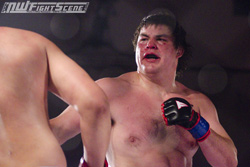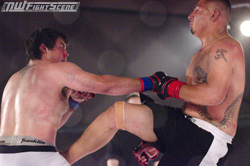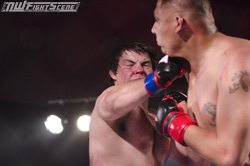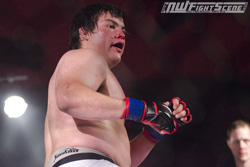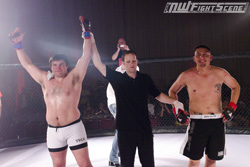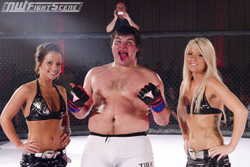 ---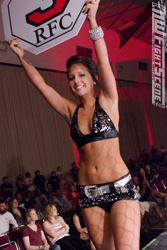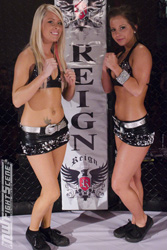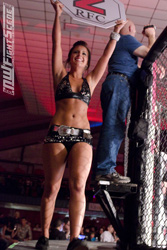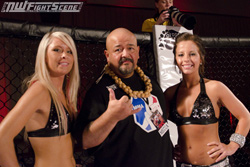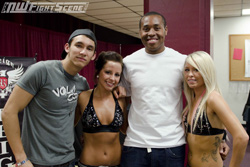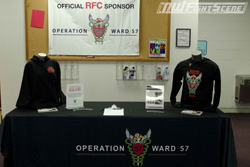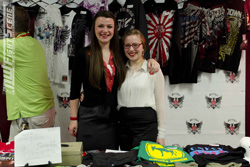 ---