Reign Fighting Championships - March 3rd, 2012
7 Cedars Casino - Sequim, Washington
Photos by Adam Berry
---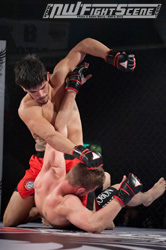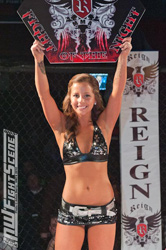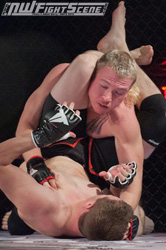 The latest rendition of Bristol Marunde's Reign Fighting Championships played out on March 3rd at the 7 Cedars Casino in Sequim WA with a total of 15 bouts taking place, 13 amateur and 2 professional, featuring local Olympic Pennisula fighters as well as fighters from across the state and Idaho as well.
The main event was a 185 lb matchup between debuting pros Carl Edwards of Full Circle MMA and George Mindus of the Irish Hit Squad. Mindus came in with a flying knee which Edwards easily thwarted, catching Mindus and taking him straight to the canvas. Mindus defended from the bottom but Edwards was able to land knees to the body while fending off Mindus' sub attempts, before breaking free and throwing down some nice punches. Edwards got Mindus' back midway through the round and looked to finish with a Rear Naked Choke but Mindus fought it off for a full minute before reversing Edwards and landing strikes from top position. Edwards quickly reversed and the fight moved up the fence to standing position. Edwards got a nice takedown but Mindus locks on a tight triangle from bottom. It looks dangerous but the bell sounds. Great first round! In the 2nd, Edwards quickly closed with punches, pushing Mindus to the cage. Edwards scoops up Mindus for another nice takedown. The fight worked its way to the feet again before another Edwards takedown. Edwards acts as though he's about to posture up and throw strikes, but quickly goes the opposite direction, grabbing Mindus' ankle and securing a lightning fast Achilles Lock at 1:07 of the 2nd. Impressive first pro bout from Edwards.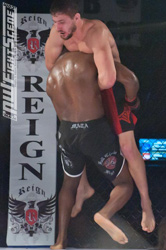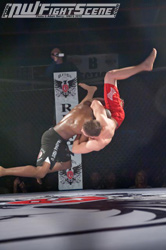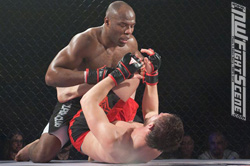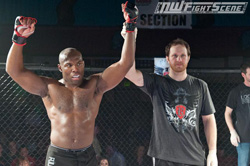 In a 150 lb Pro catch weight bout, Colby Hoffman representing Bad Company MMA faced Full Circle MMA's Mike Thomas. Hoffman came out firing punches that forced Thomas to go low for a leg. Hoffman immediately latched on a guillotine choke which Thomas patiently worked his way out of after about a minute. Thomas looked to land strikes but Hoffman, working from the bottom, transitioned to a fight ending armbar at 1:57 of the first round. Excellent submission.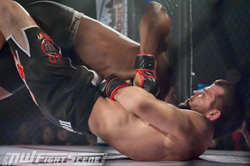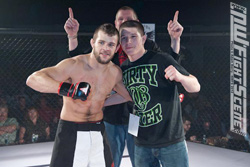 The consensus fight of the night belonged to the amateur matchup between Hybrid MMA's Andrew Ramm and Reid Hazelbaker from Moscow ID. These two combatants stood toe to toe thoughout much of the first and third rounds, throwing hard leather and looking for the knockout. The 2nd round had both fighters on the ground working for the submission finish. At the end of the nine minutes, it was Ramm who got the nod from the judges in an entertaining crowd pleaser.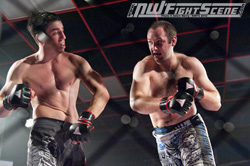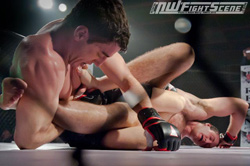 Reign Promotions regularly holds fight events at the 7 Cedars Casino throughout the year. Vids of the fights are posted at facebook.com/reignpromotions
---
Bout 1 - 165 lbs
Ken Maxfield (Ind.) def Brad Janssen (Ind.) by Rear Naked Choke @ 0:47 Rd 1
Bout 2 - 155 lbs
Kyle Christenson (Trust Nobody MMA) def Anthoni Heffernan (Toro Wrestling Club)
by Triangle Choke @ 2:42 Rd 1
Bout 3 - 140 lbs
Kyle Cavazos (Full Circle MMA) def Ryan Cody-Berry (Moscow Defensive Tactics)
by Unanimous Decision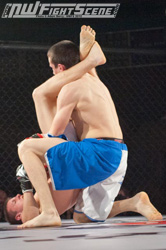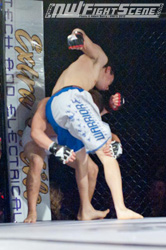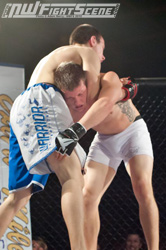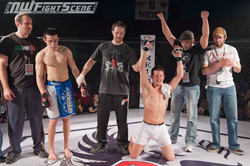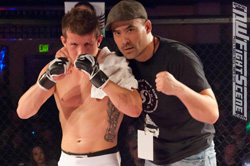 Bout 4 - 185 lbs
John Jacobs (Ind.) def Josh Bush (Trust Nobody MMA)
by Rear Naked Choke @ 0:44 Rd 2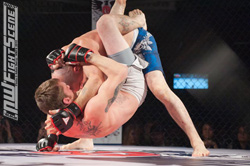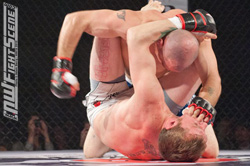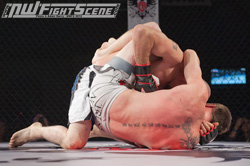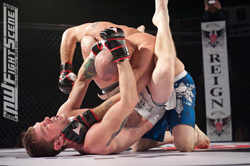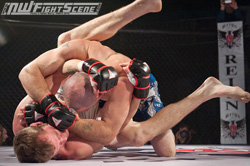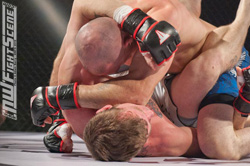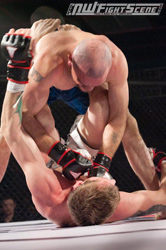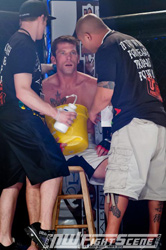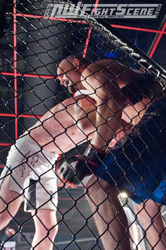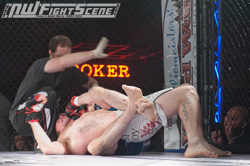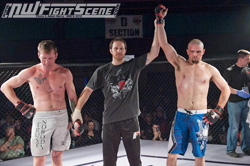 Bout 5 - 145 lbs
Eddie Tores (Team Phenom) def Ben Blankenship (Full Circle MMA)
by Submission (Tap to Strikes) in Rd 2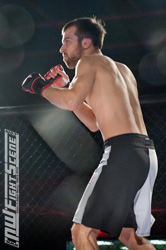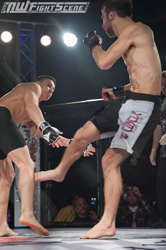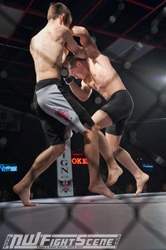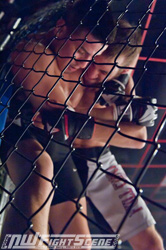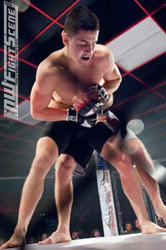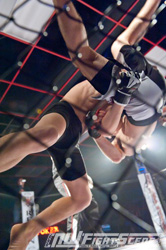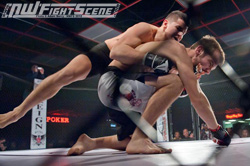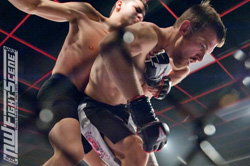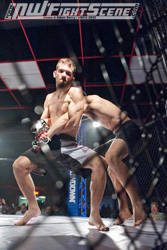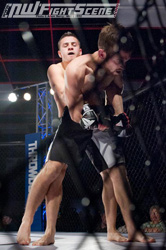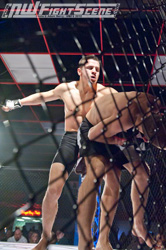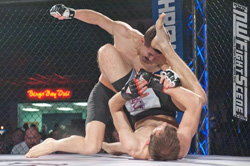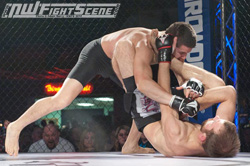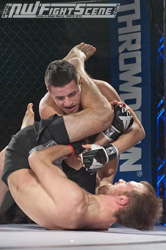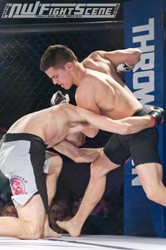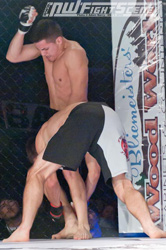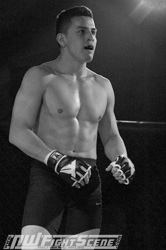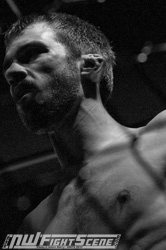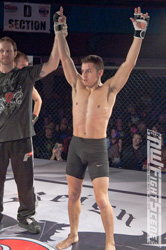 Bout 6 - 155 lbs
Kyle Kautzman (Hybrid MMA) def Austin Henderson (Toro Wrestling Club)
by Guillotine Choke @ 0:14 Rd 1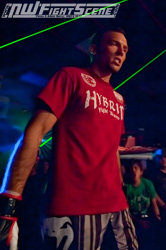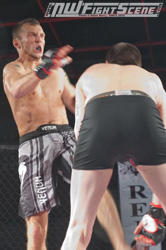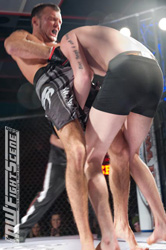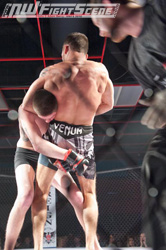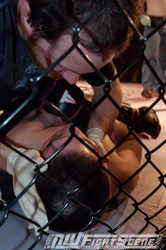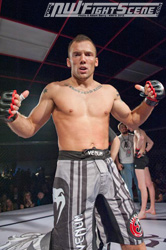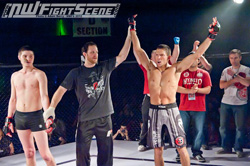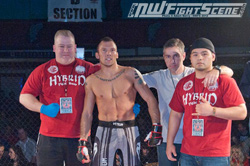 Bout 7 - 170 lbs
Jordan Cowan (Sport Tae Kwondo) def Sterling Shepard (Irish Hit Squad)
by Triangle Choke @ 1:19 Rd 1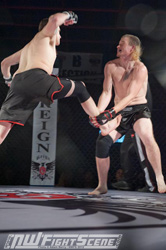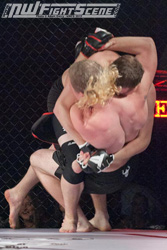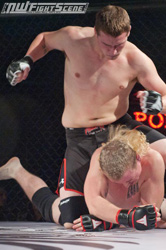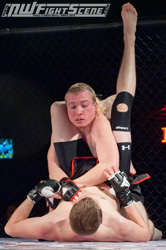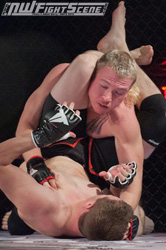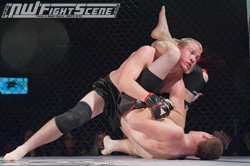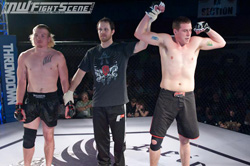 Bout 8 - 145 lbs
Sparky Rodriguez (Irish Hit Squad) def Aaron Brown (Spokane School of Boxing)
by Rear Naked Choke @ 2:20 Rd 1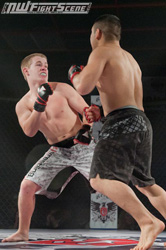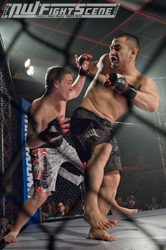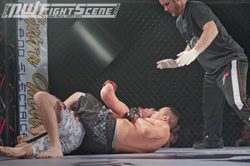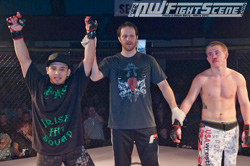 Bout 9 - 155 lbs
Orry Perez (Hybrid MMA) def Jacob Goudie (Trust Nobody MMA)
by TKO @ 2:30 Rd 2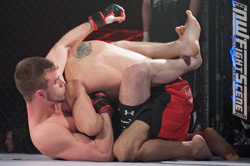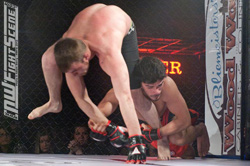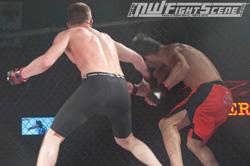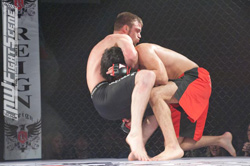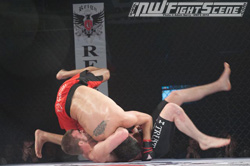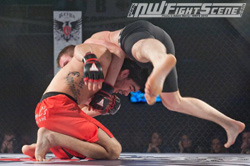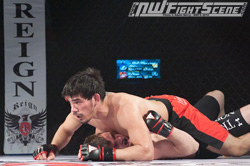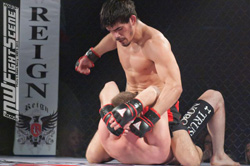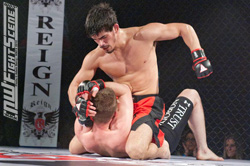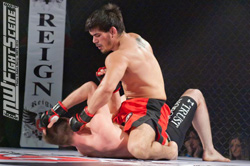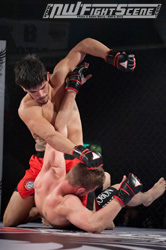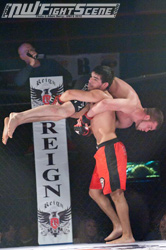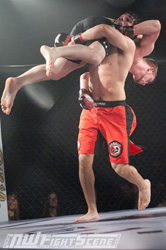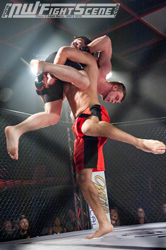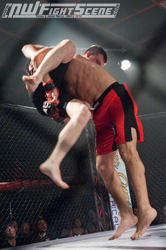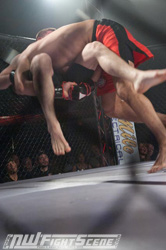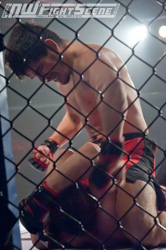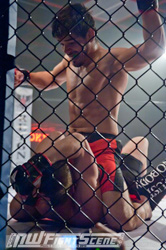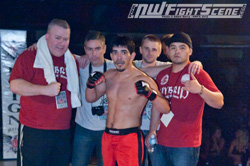 Bout 10 - 145 lbs
Jake Blaski (Hybrid MMA) def Skyler Swan (Spokane School of Boxing)
by Unanimous Decision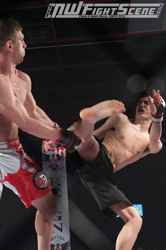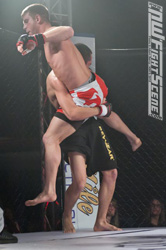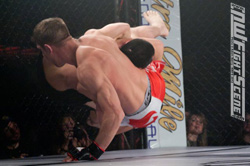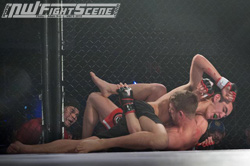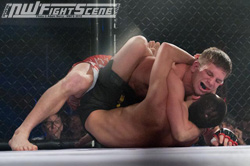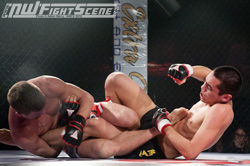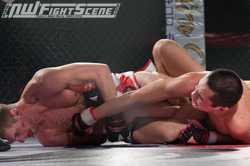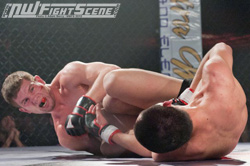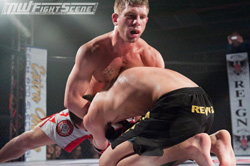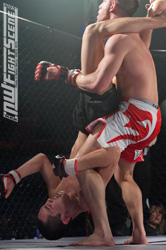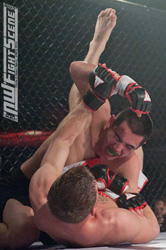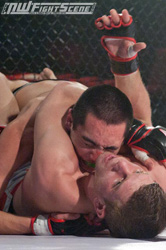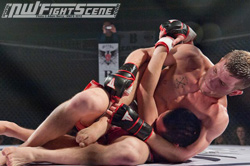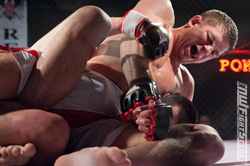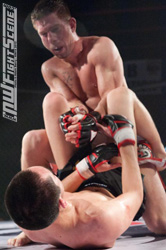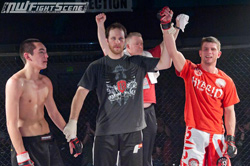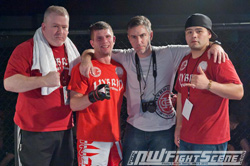 Bout 11 - 170 lbs
Brock Gorang (Hybrid MMA) def Dakota Scott
by Rear Naked Choke @ 1:08 Rd 2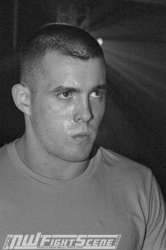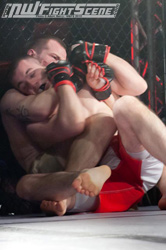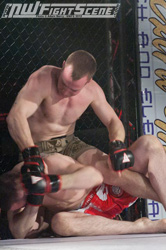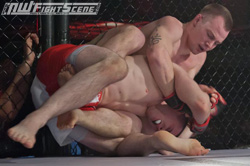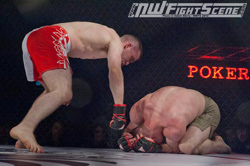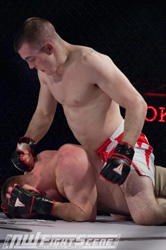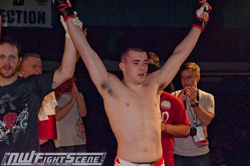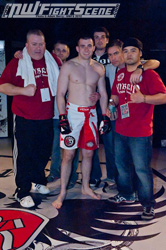 Bout 12 - 185 lbs

Francisco Padilla (Team Phenom) def Tony Gockerell (Trust Nobody MMA)
by TKO @ 0:34 Rd 2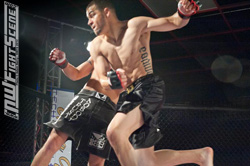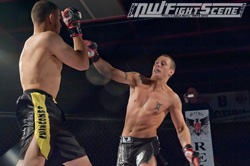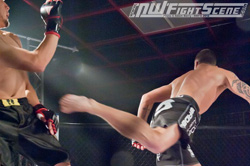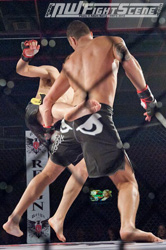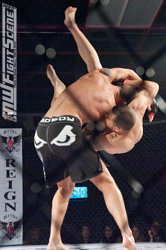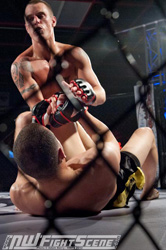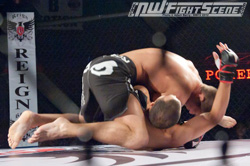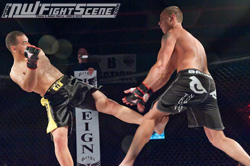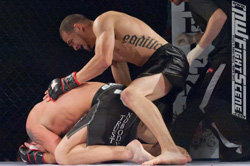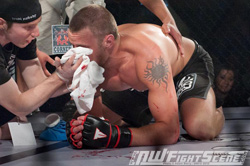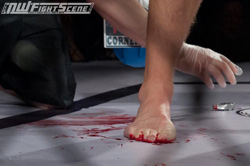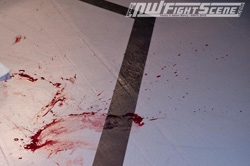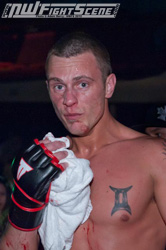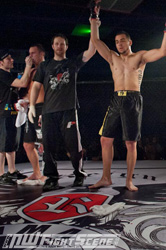 Bout 13
Andrew Ramm (Hybrid MMA) def Reid Hazelbaker (Moscow Defensive Tactics)
by Majority Decision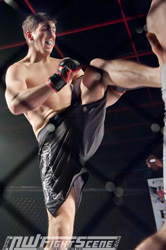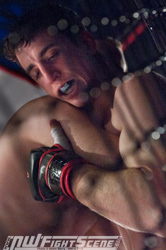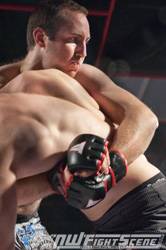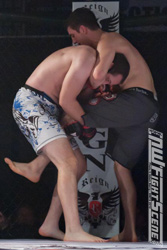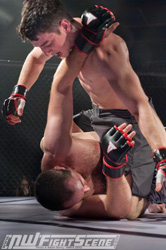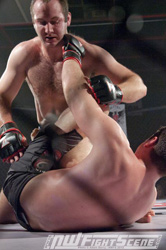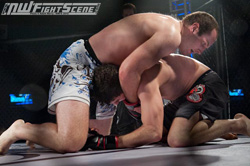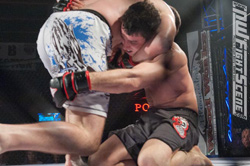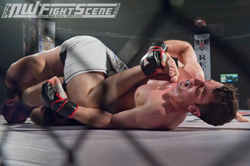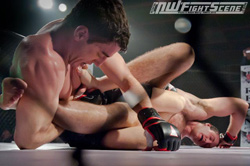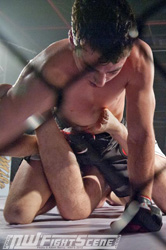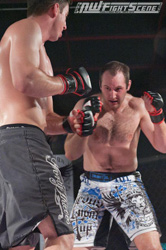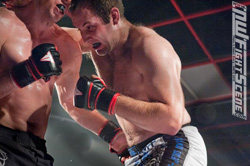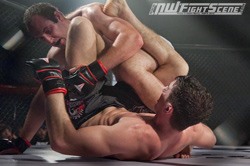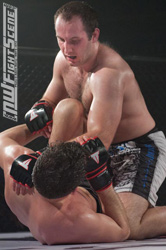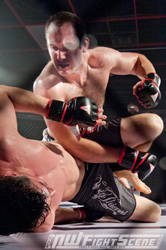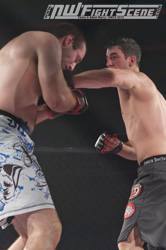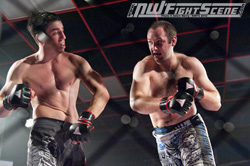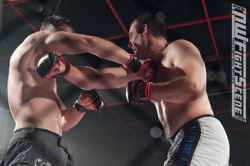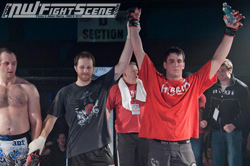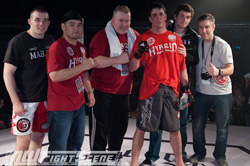 Bout 14 - PRO 150 lbs
Colby Hoffman (Bad Company MMA) def Mike Thomas (Full Circle MMA)
by Armbar @ 1:57 Rd 1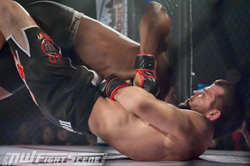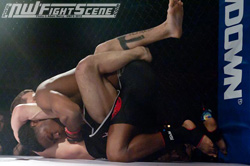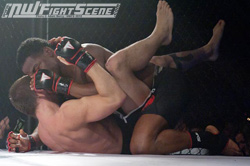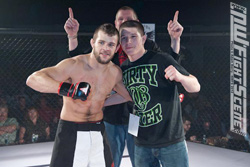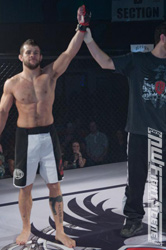 Main Event - PRO 185 lbs
Carl Edwards (Full Circle MMA) def George Mindus (Irish Hit Squad)
by Achilles Lock @ 1:07 Rd 2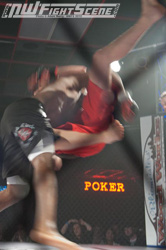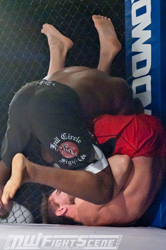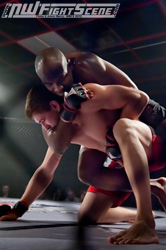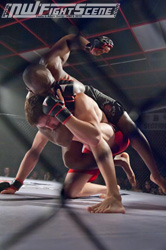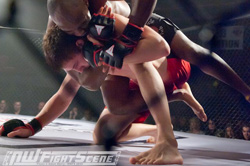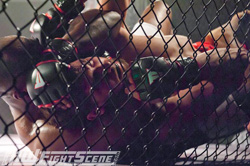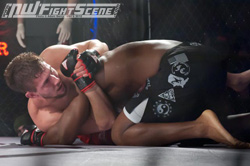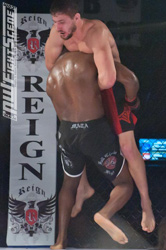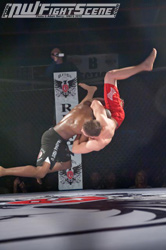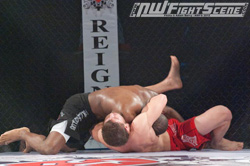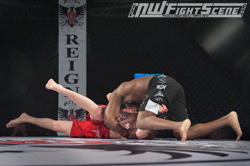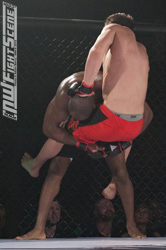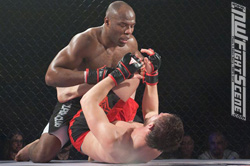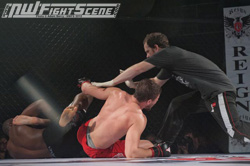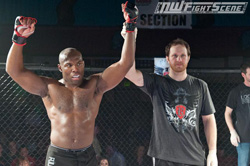 ---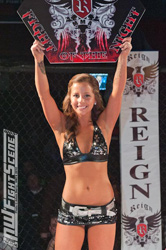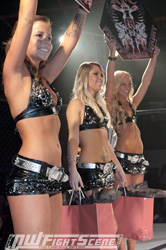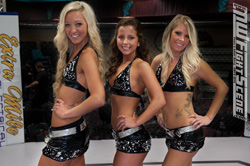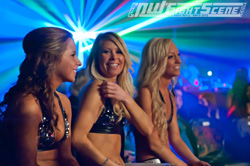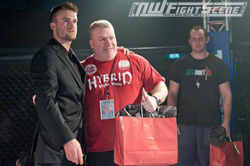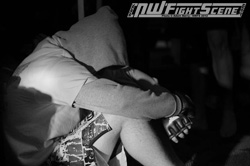 ---