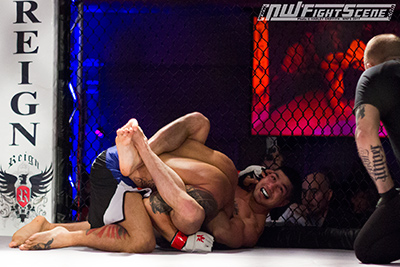 Dustin Praxedes chokes out Nathan Thompson with a guillotine in the Co-main event
Bristol Marunde's Reign FC was back at the Clearwater Casino Resort Saturday March 25th with a stacked card of amateur and professional fighters. The 145 lb main event between pros Eric Cronkhite (Eatonville Martial Arts) and Dustin Winter (Warrior Strength Martial Arts/Elite BJJ) was an incredible and bloody battle. Winter was cagey, staying patient and quick on his feet against the very good striker, Cronkhite. Once the fight was on the ground, Winter swarmed Cronkhite and rained down vicious blows. Heavy hands and lethal elbows opened up a nasty cut on the side of Cronkhite's head, making it very slippery and difficult to defend the rear naked choke when Winter sunk it in. Winter was able to secure the tap in the first round.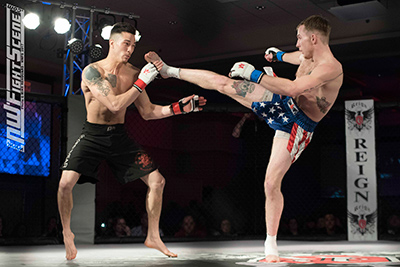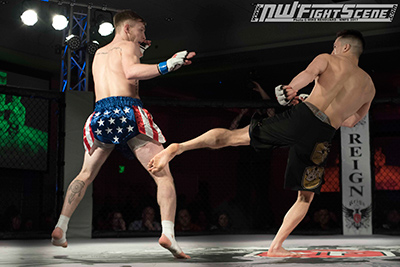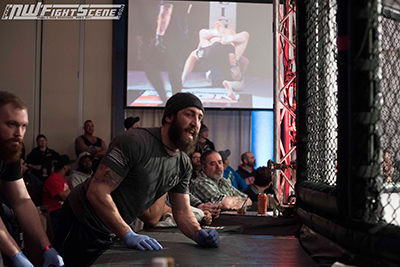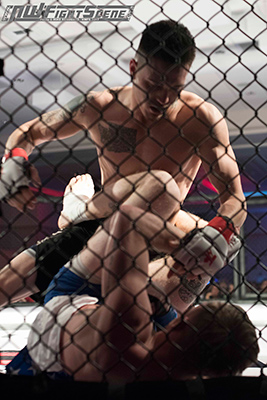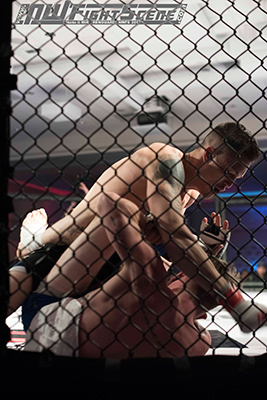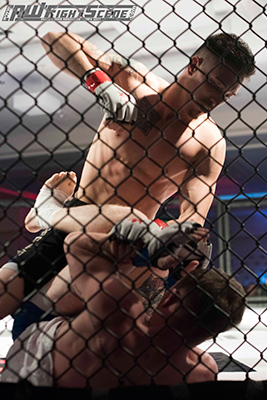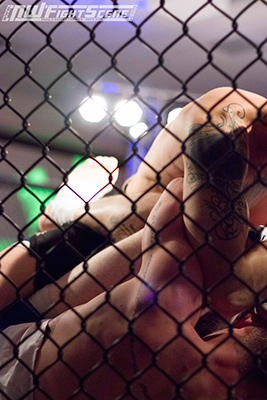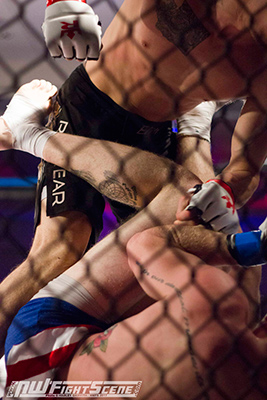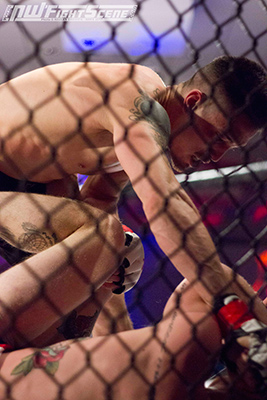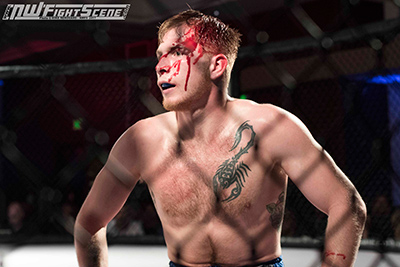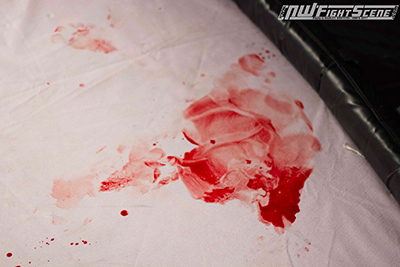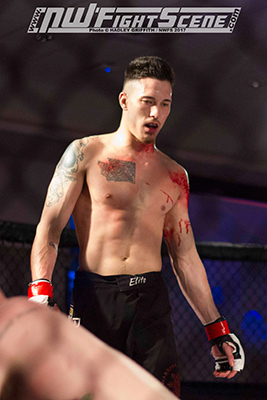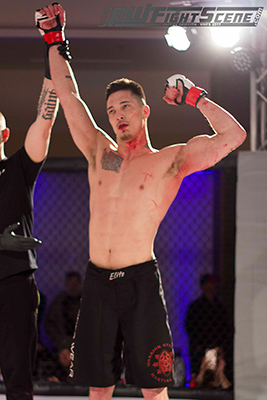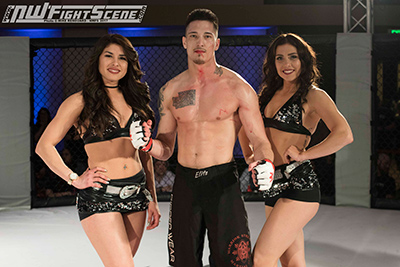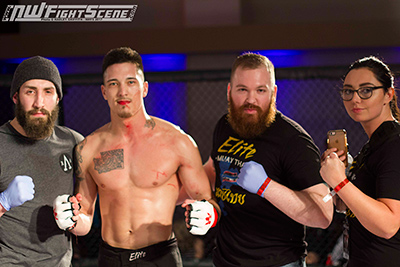 Dustin Praxedes and Nathan Thompson led off the professional bouts with their 160 lb fight. Praxedes was ready for Thompson, and ready for the takedown, securing a guillotine that put Thompson out. Praxedes had to call out to the ref that Thompson was unconscious, and came away with the win via technical submission.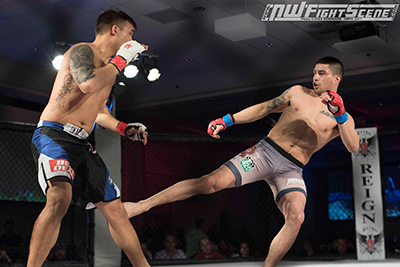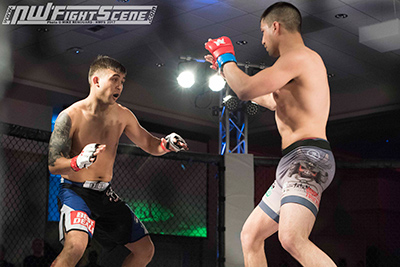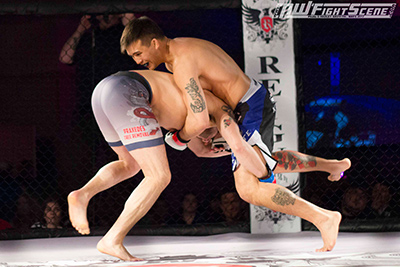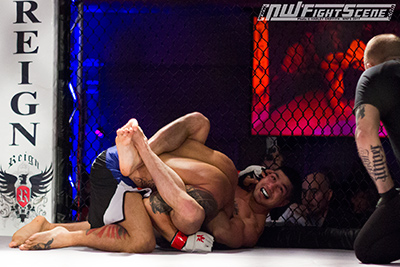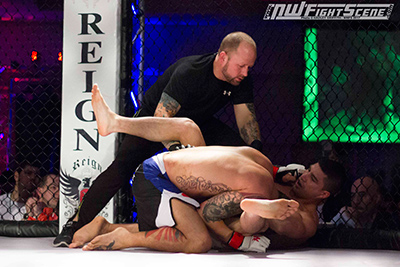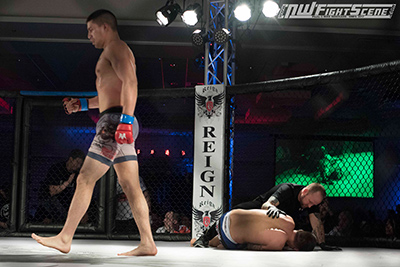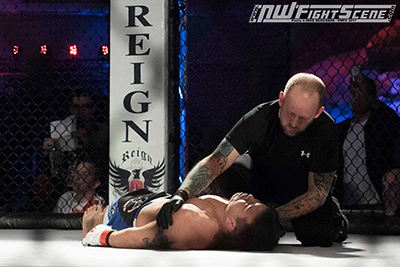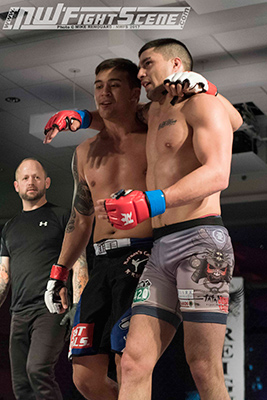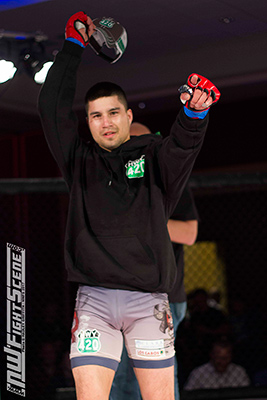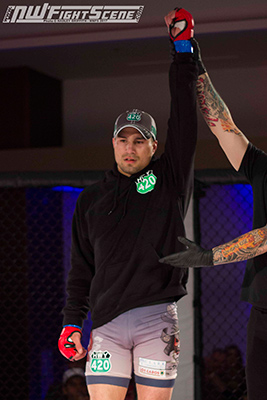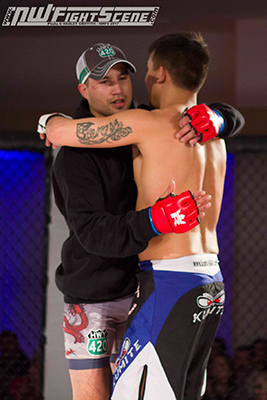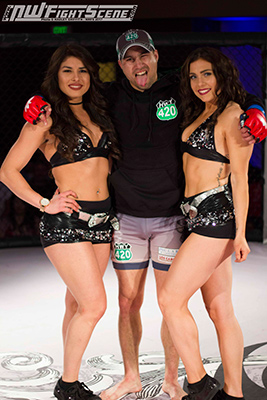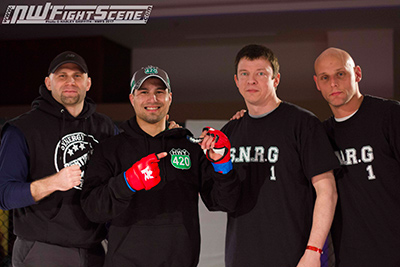 The Reign FC Amateur 155 lb title fight did not disappoint as reigning champion Donny Ennis of United Training Center faced off against challenger Chase Hooper of Combat Sport and Fitness. The scrambles on the ground were very explosive and exciting to watch; Hooper stayed focused and was persistent until he was able to secure an armbar and the victory just 1:30 into round one. Chase Hooper is the new Reign FC Amateur Lightweight Champion.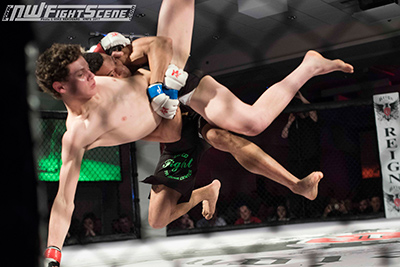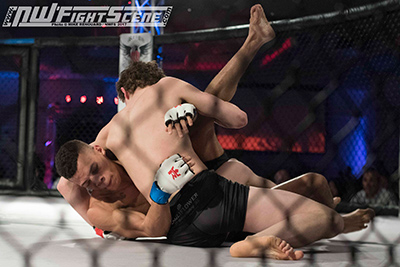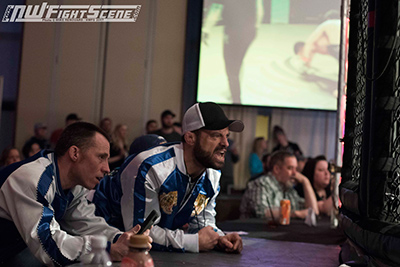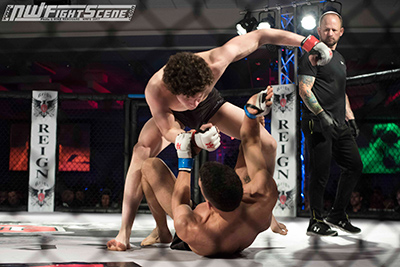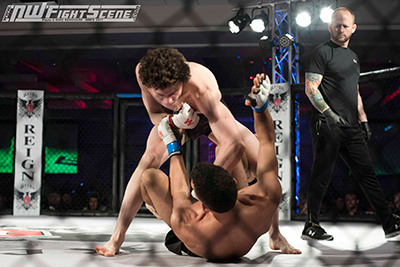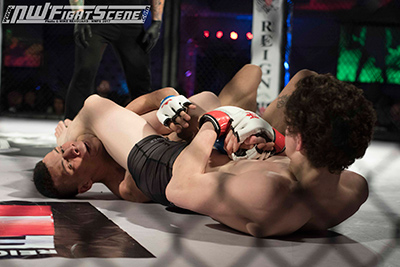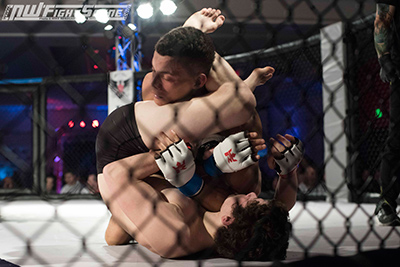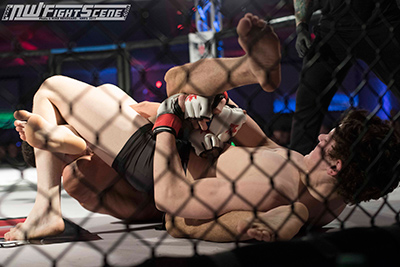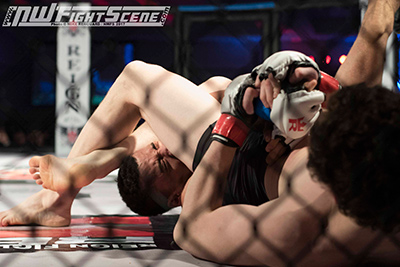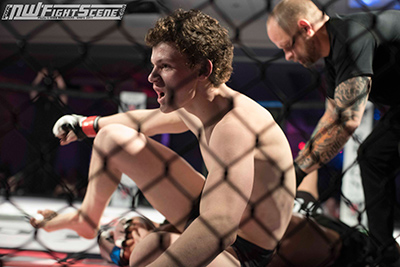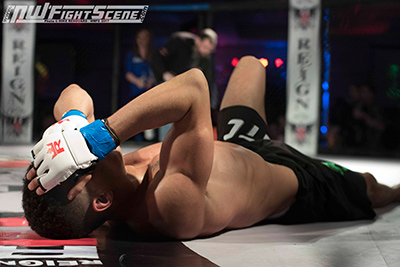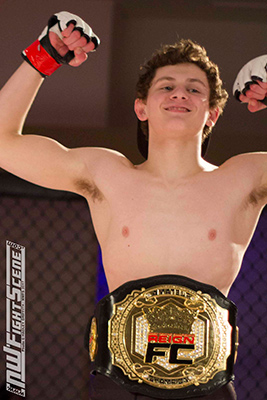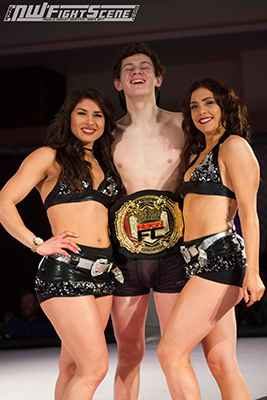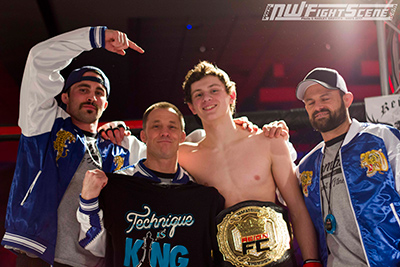 The Reign FC Amateur heavyweight title fight between Nick Masonholder from Rathdrum ID and Edgar Garcia from Sunnyside WA was pretty even in the first round, with Garcia landing a few more punches than his opponent. It was in the second that Garcia was able to demonstrate his ground skills, capturing Masonholder's arm and forcing the tap.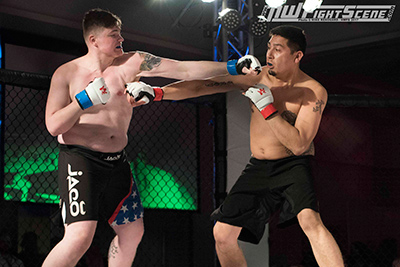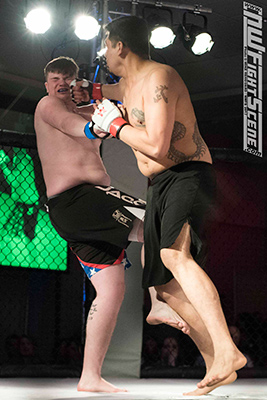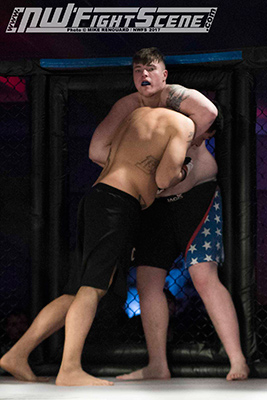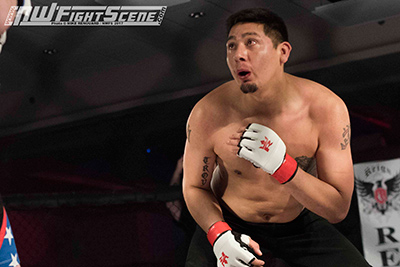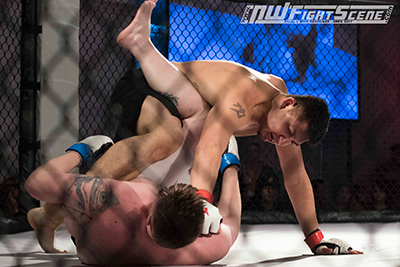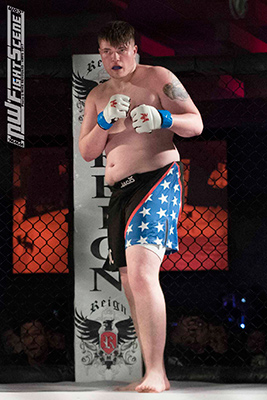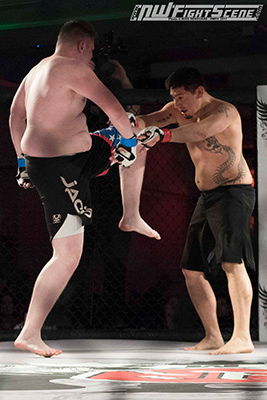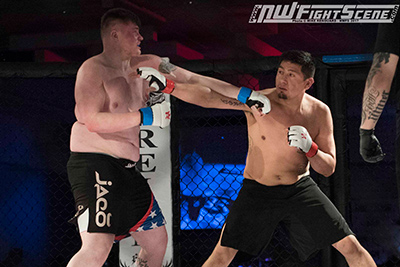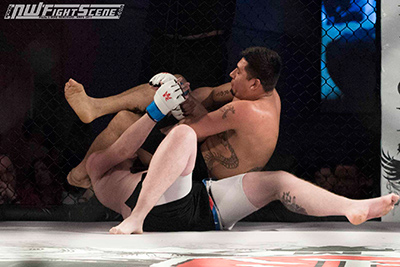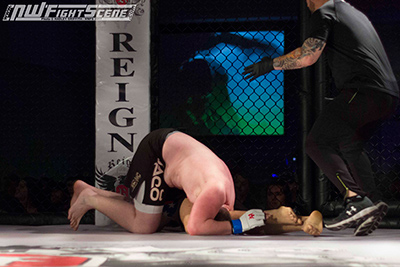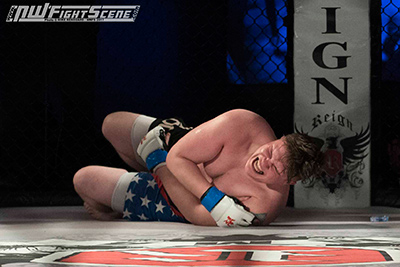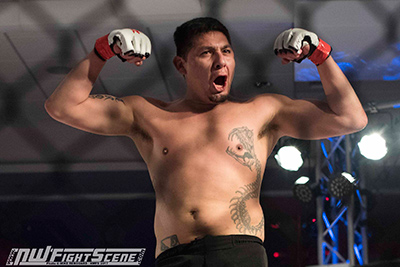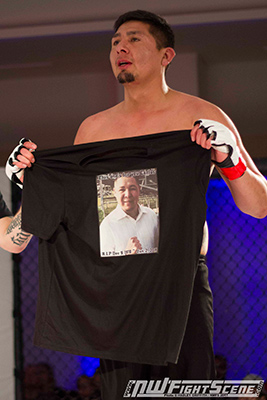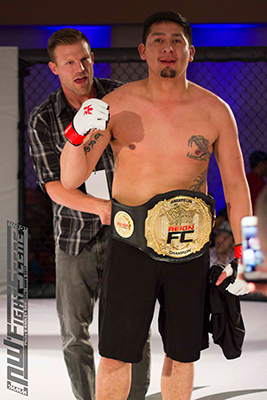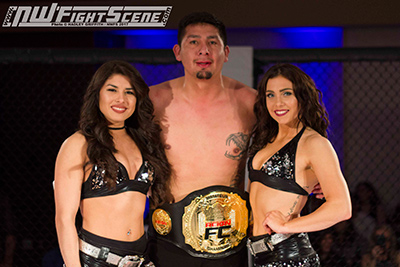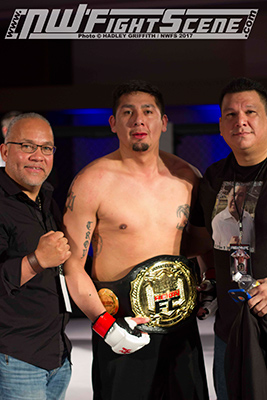 In an amateur 185 lb matchup, Antonio Fuentes (Kitsap Combat Sports), worked his way to a unanimous decision against Siaosi George Pele (Hammerhead MMA). The first was a feeling-out round, with both fighters landing some decent kicks and nasty knees. Fuentes changed things up in the second, taking the fight to the ground and attacking with a triangle. Pele was able to defend and stall out the round. In round three, Fuentes used his ground and pound to take the judges scorecards.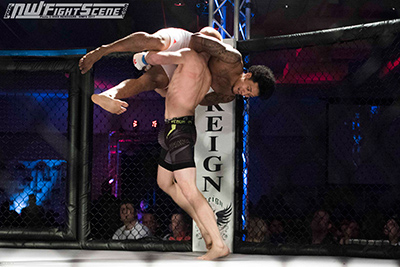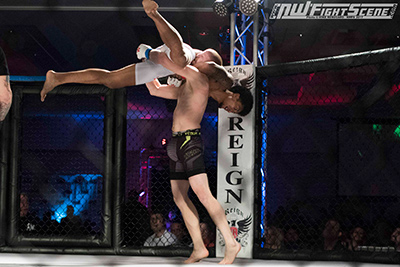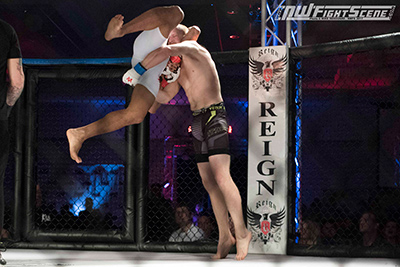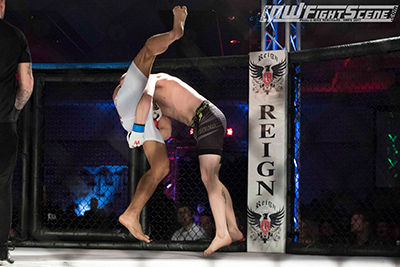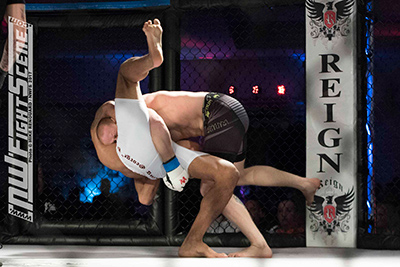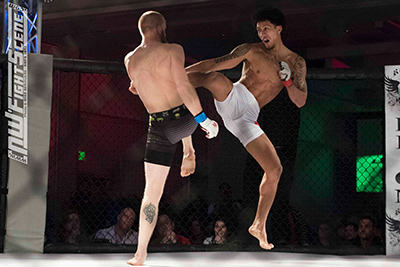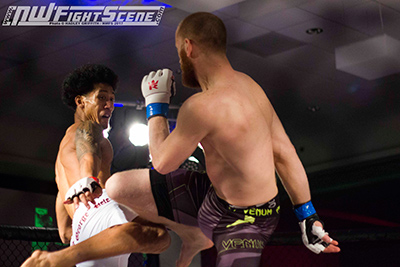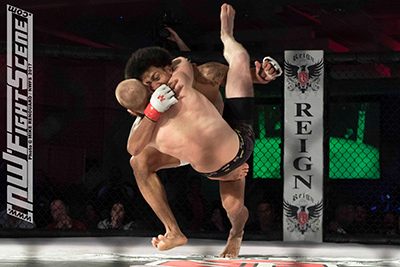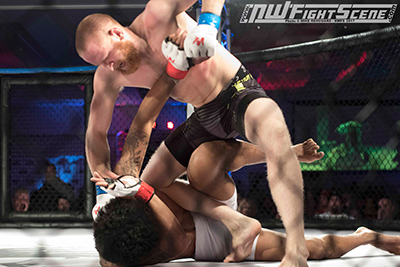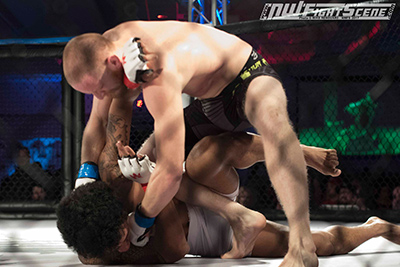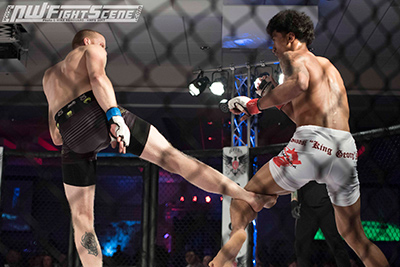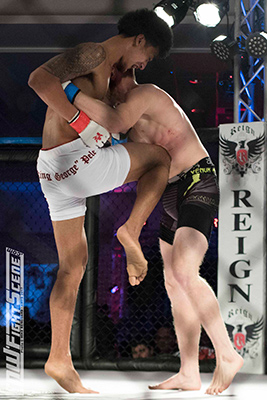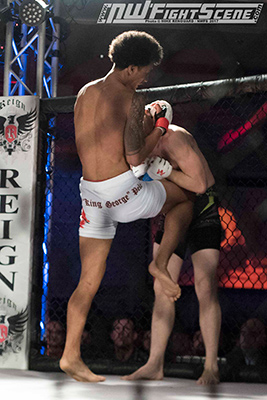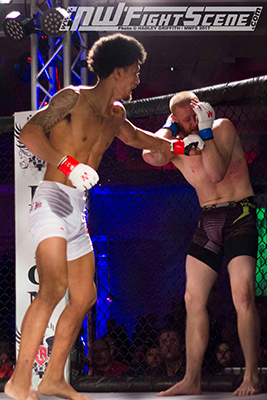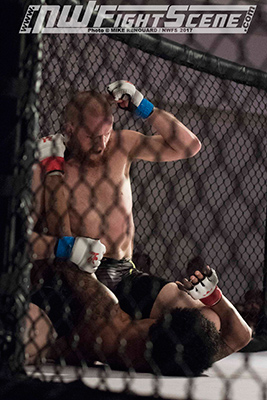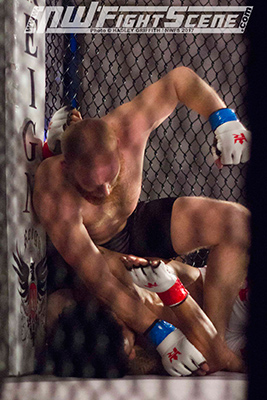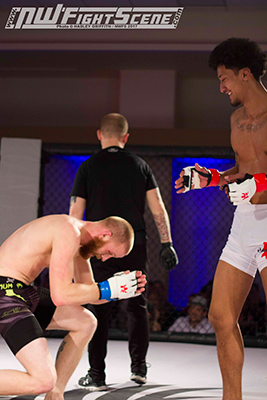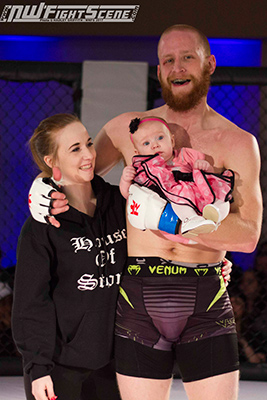 With Submission Of The Night, Jake Sebastian from United Training Center put on an incredible wrestling clinic against a Yakima independent fighter, Francisco Padilla, at 170 lbs. Padilla stayed in it the best he could, but Sebastian was able to take Padilla down at will. No matter how many times Padilla popped back to his feet, Sebastian pulled him back to the mat. Near the end of round two, Sebastian was finally able to trap Padilla in an arm triangle and earned the tap with 23 seconds left.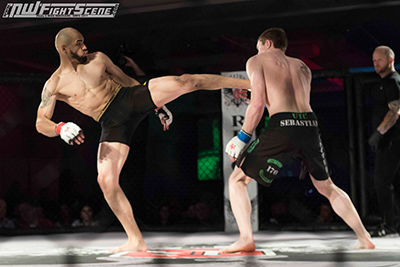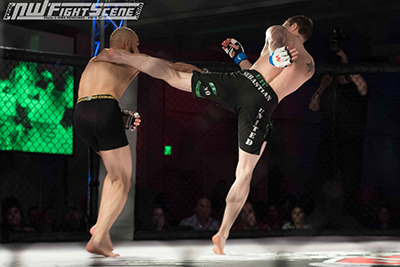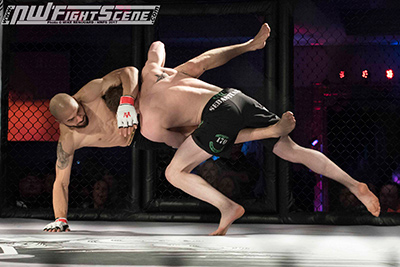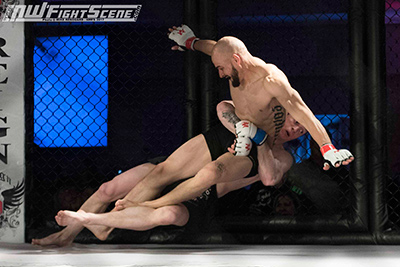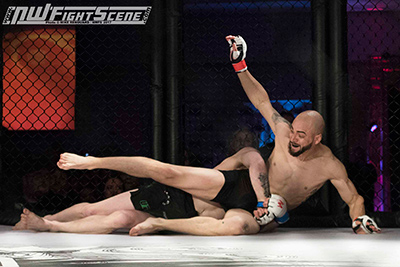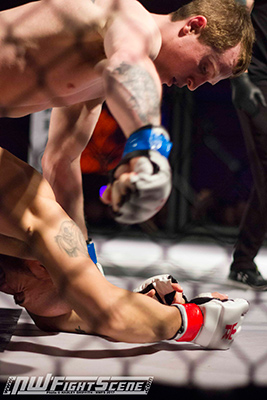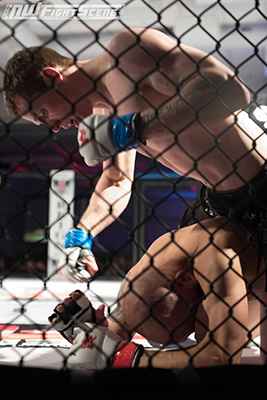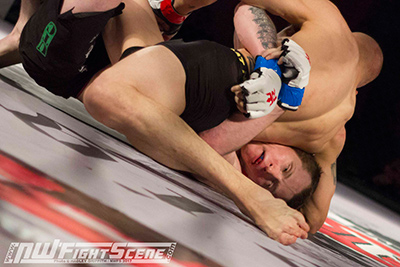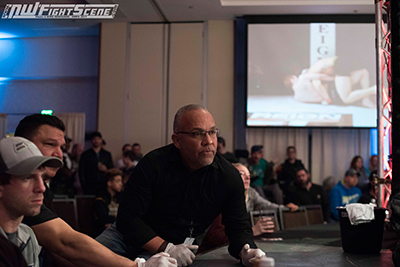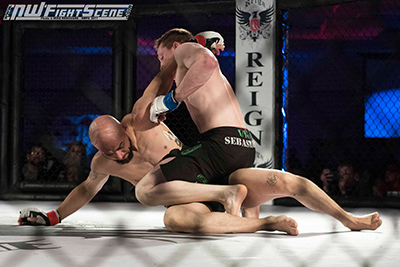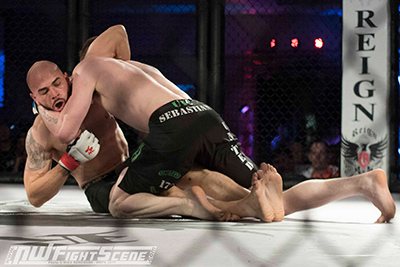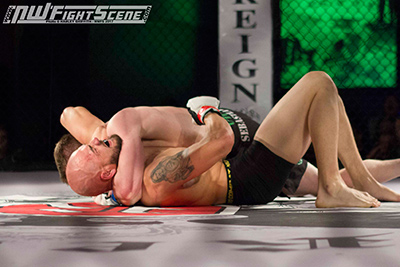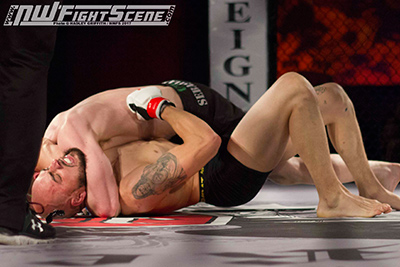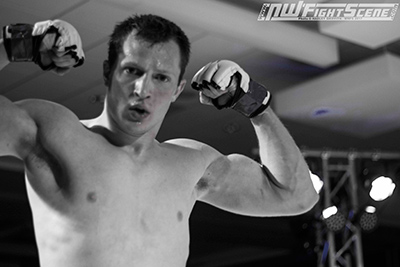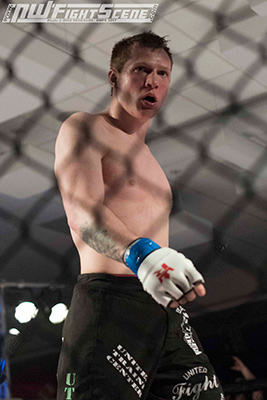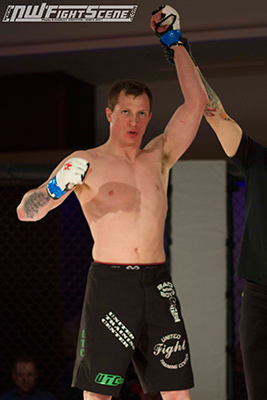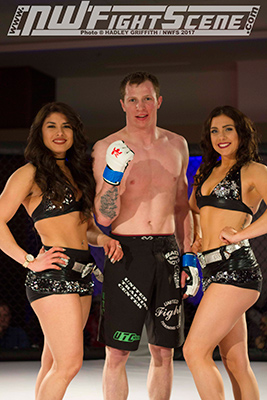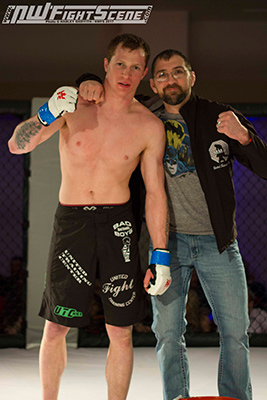 In a fast-paced amateur 180 lb fight between Malik Slack from Spokane and Shane WhiteEagle from Forks WA, Slack was able to avoid the dangerously heavy hands of WhiteEagle. Both men were swinging for the fences, looking for a devastating knockout, saved by their range control and defense. In the second round Slack was able to take WhiteEagle down and unleashed strikes until the ref stepped in at the 2:32 mark.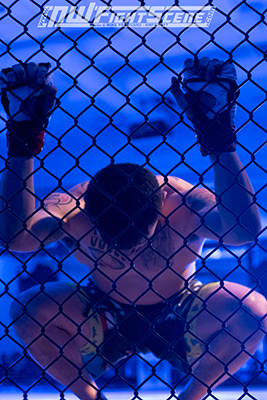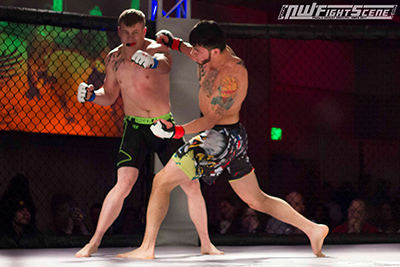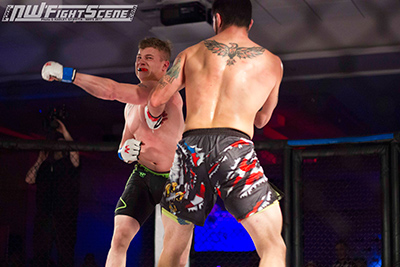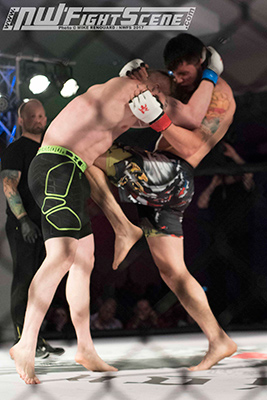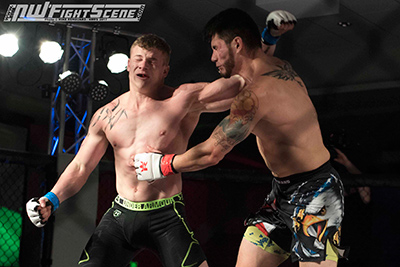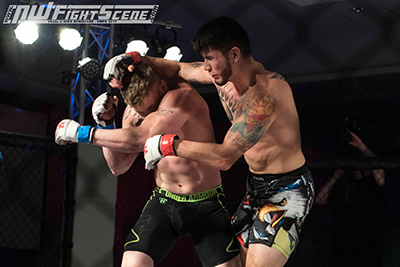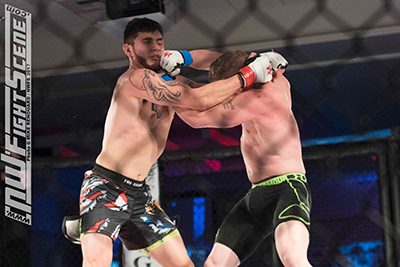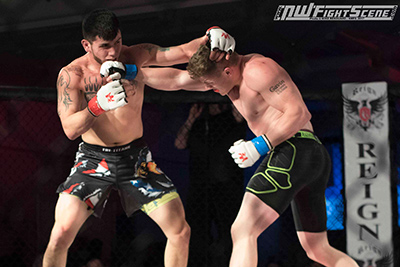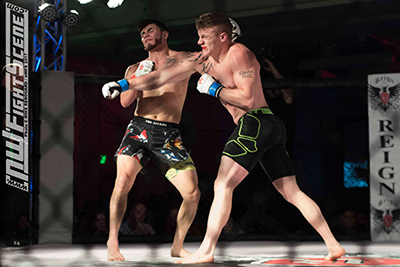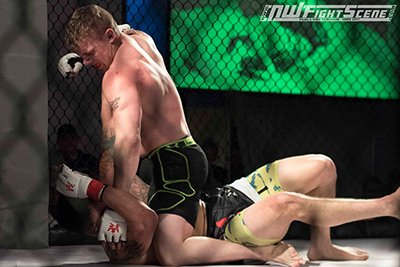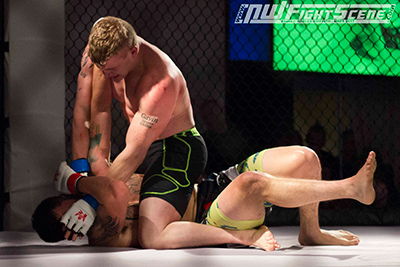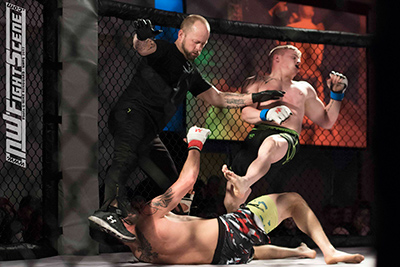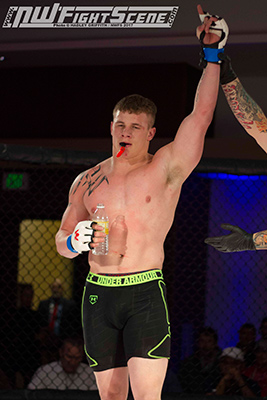 Reign FC would crown Seven Linford (United Training Center) and Donald Hollum's (Bainbridge Boxing Club) amateur 145 lb bout the Fight Of The Night. There was great back-and-forth action in the first with Hollum taking the round on the scorecards. The two traded in the second and third rounds when on the feet, but Linford was able to use his grappling to defend all submission attempts and take top position when on the ground. The judges gave the fight 29-28 to Linford.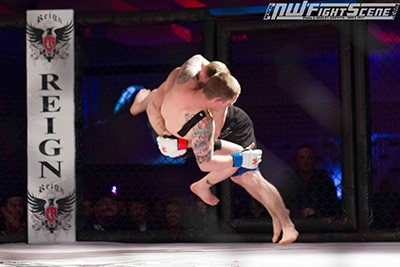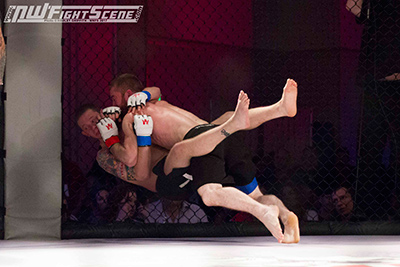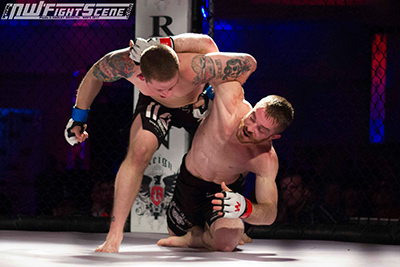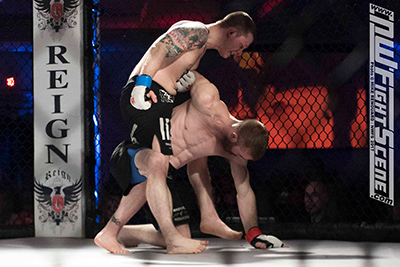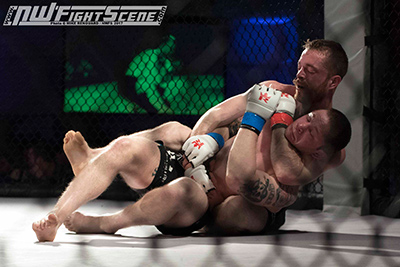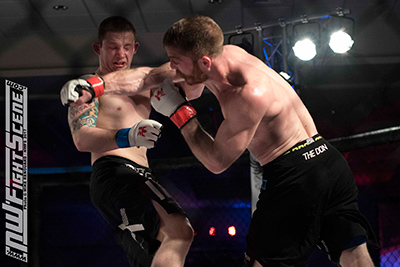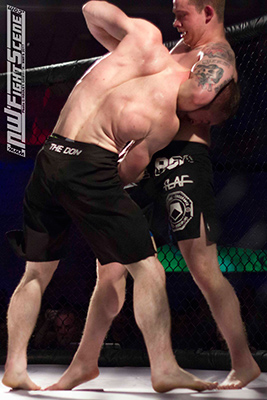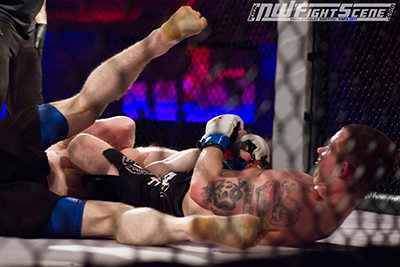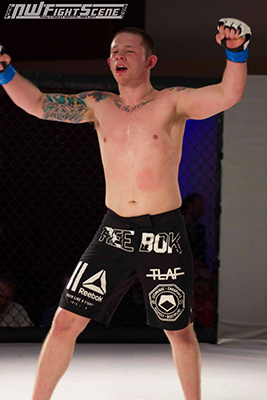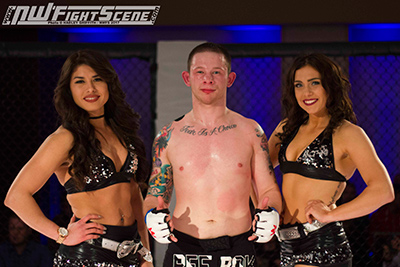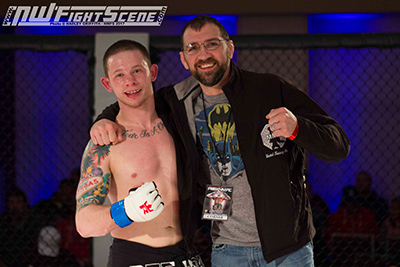 The first fight of the night lasted just 8 seconds with Nic Merrit from Team Synergy catching Cyrus Dillard of Bothell WA with a heavy right hand that knocked Dillard out momentarily. The ref jumped in and stopped the 155 lb bout for Dillard's safety.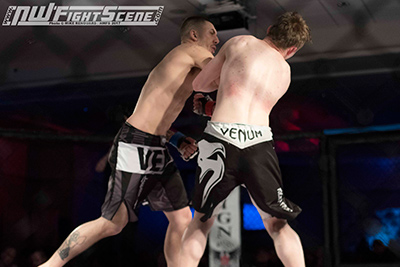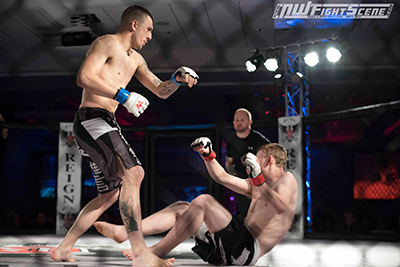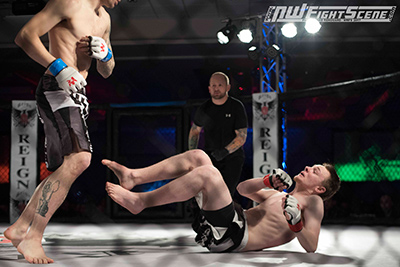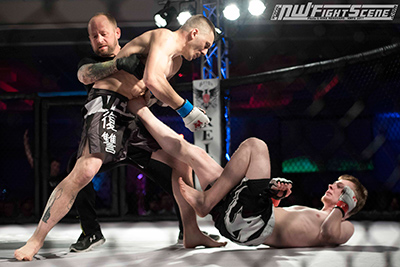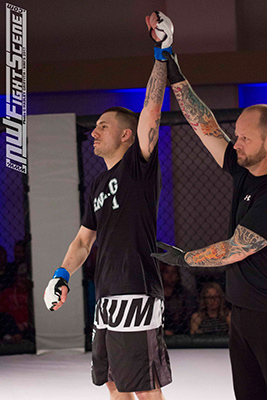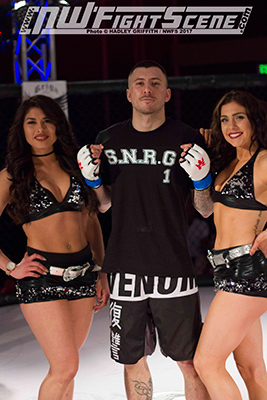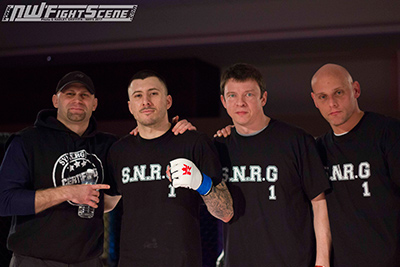 Reign FC's next card will be June 10th. More at facebook.com/reignpromotions.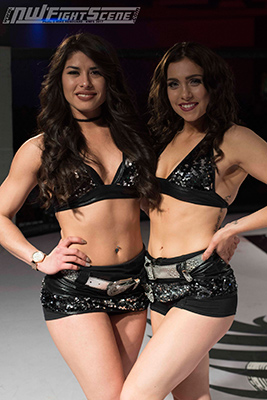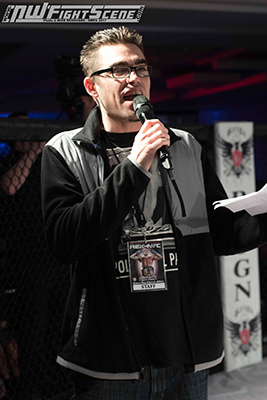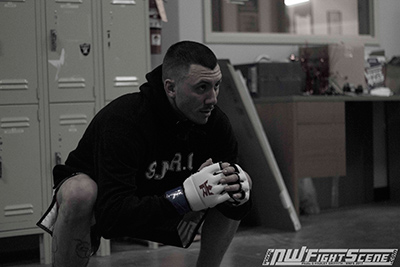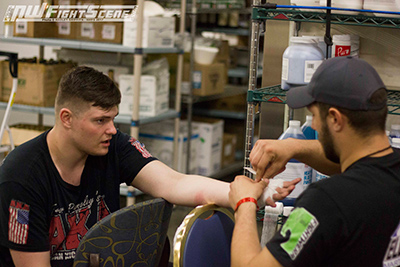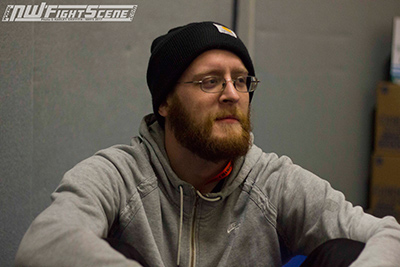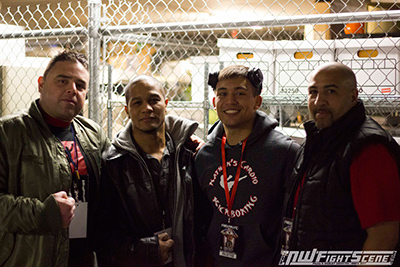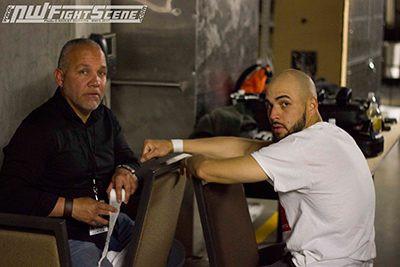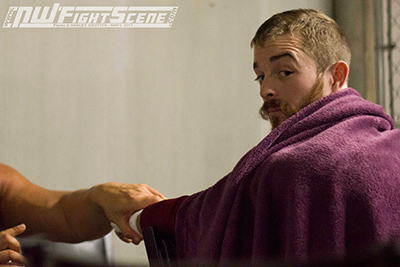 Reign FC head Bristol Marunde and his wife Aubrey will be starring in their own reality series, 'Flip or Flop Vegas', with the duo "hitting the Las Vegas real estate jackpot one flip at a time". The show will debut on HGTV debuting April 6th.
More info at hgtv.com/shows/flip-or-flop-vegas.