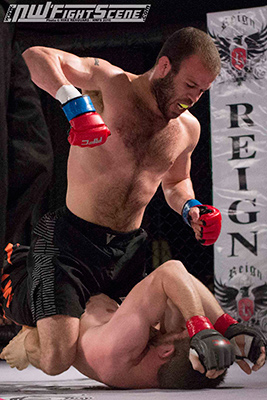 Anthony Zender en route to victory in the Reign FC Co-main Event
Bristol Marunde's Reign Fighting Championship returned to the Clearwater Casino and Resort on March 19th for another rendition of Reign FC. A sell-out crowd packed the casino's event center for the 2 pro and 10 amateur Mixed Martial Arts contests; and there was certainly plenty of action for these fans, with 11 of the 12 bouts ending in finishes.

In the main event, United Training Center's Bobby McIntyre took on Roughhouse MMA's Dustin Praxedes in a pro 160 lb catchweight bout. McIntyre started out firing leg kicks, Praxedes answering in kind. Praxedes shot in and got the takedown, immediately putting McIntyre in a tight guillotine choke. McIntyre popped his head free just before going to sleep and worked his way onto Praxedes back, locking on a rear naked choke. Praxedes stood up and looked to shake McIntyre off his back, but the choke was deep and Praxedes fell to the mat and tapped out 2:43 of the first.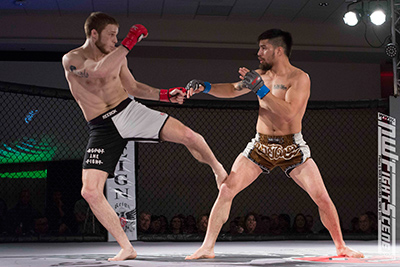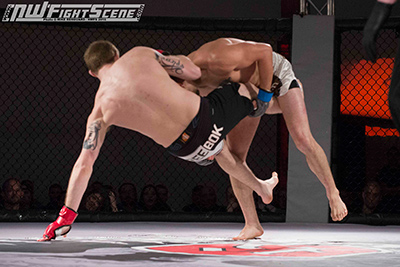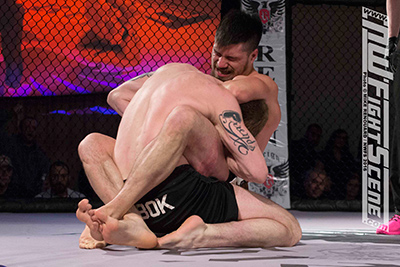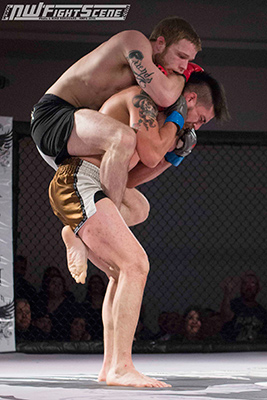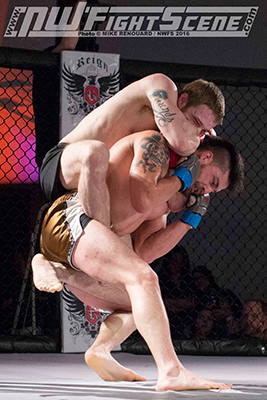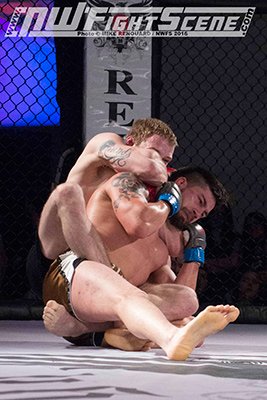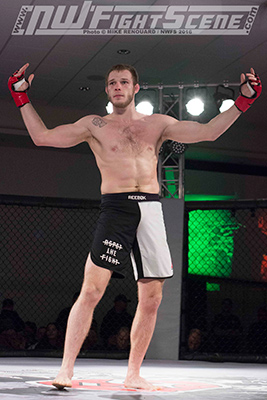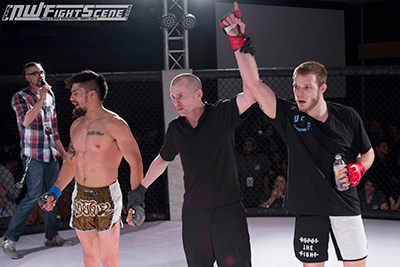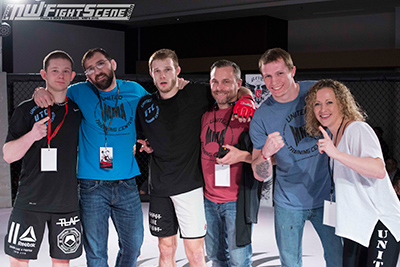 In the Co-main Event, Anthony Zender, fighting out of The Academy of Brian Johnson, won his fourth straight pro bout and spoiled hometown favorite Jake Blaksi's pro debut in a hard-fought bantamweight contest. Early on in the fight, Blaski dropped down and picked up Zender for a big slam. Zender locked on an armbar from the bottom which Blaski slammed his way out of. Back on the feet, the pair had a furious exchange before Zender clinched up, landed some knees to the body, and then executed a takedown. From the bottom, Blaski tried for a kimura that he seemed on the verge of finishing, but Zender would not be denied, rearing up in full mount and dropping down heavy punches and elbow strikes until referee Anthony Hamlett stepped in and stopped it at 4:33 of the first round.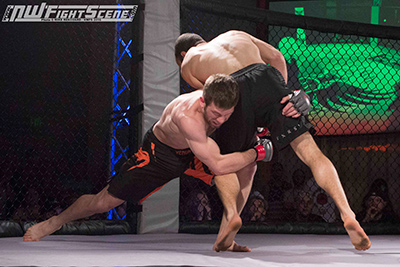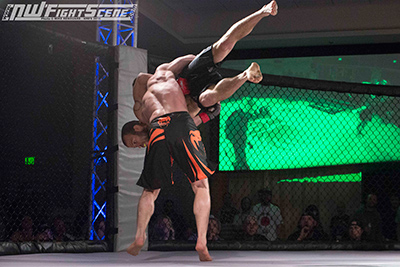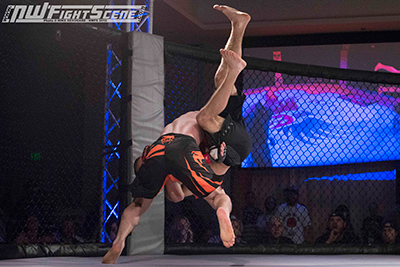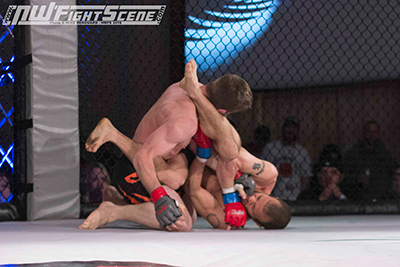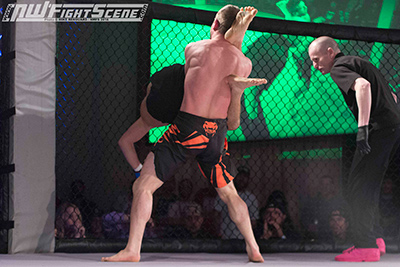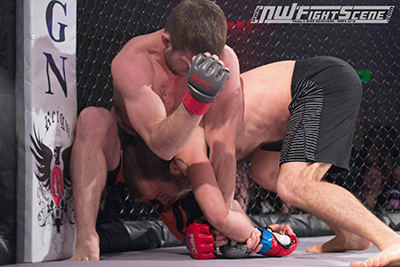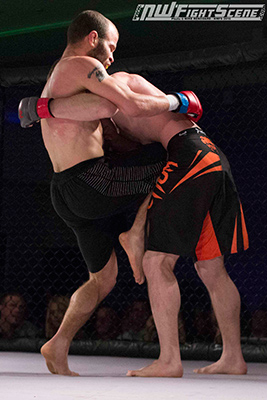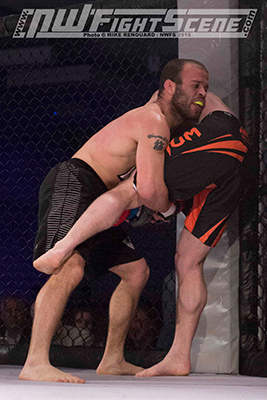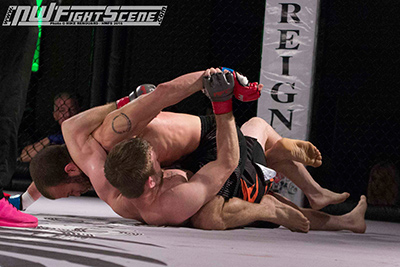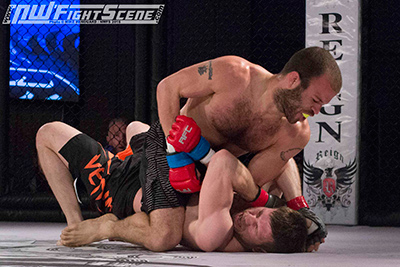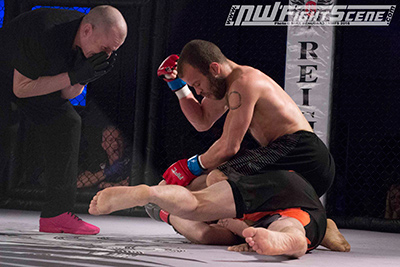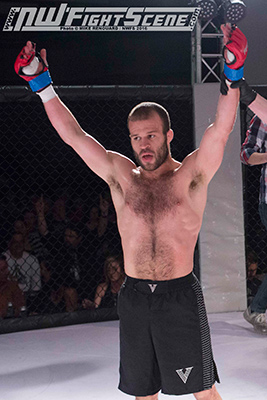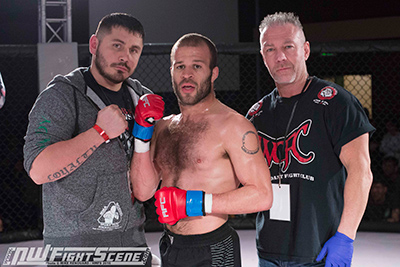 Reign Promotions held their first ever title fight with a scheduled 5-round amateur 145 lb showdown that needed less than a minute and a half to decide the winner. The fight went to the canvas early and CageworX MMA's Jacob Goudie showcased some great grounds skills, relentlessly transitioning from submission attempt to submission attempt before finally getting Team SNRG's RJ Hoyt to tap to a triangle choke. Jacob Goudie is your new Reign FC Amateur Featherweight Champion!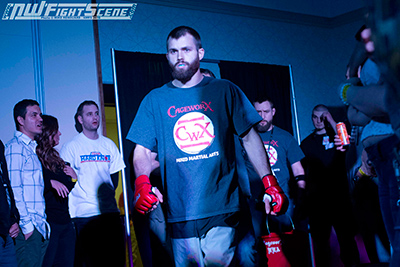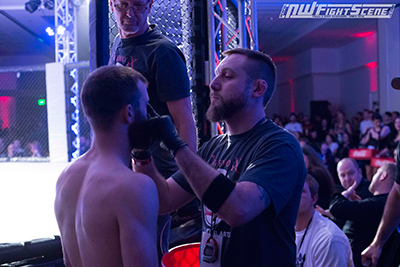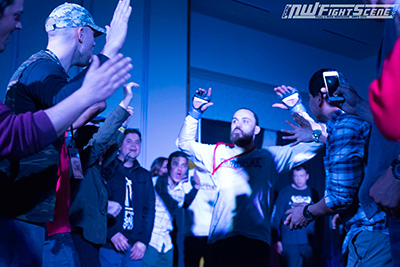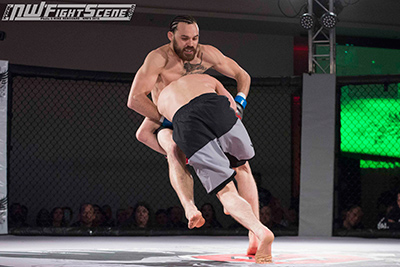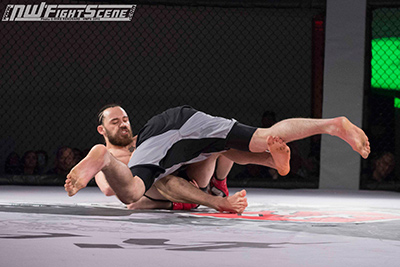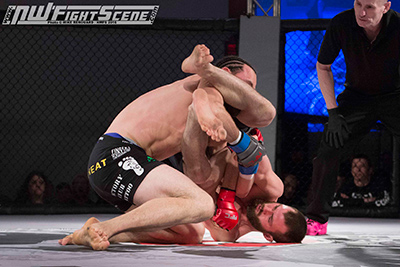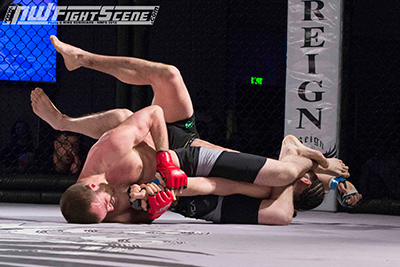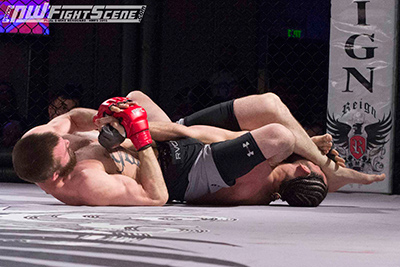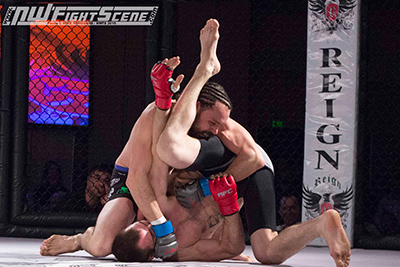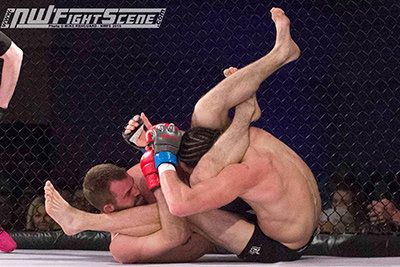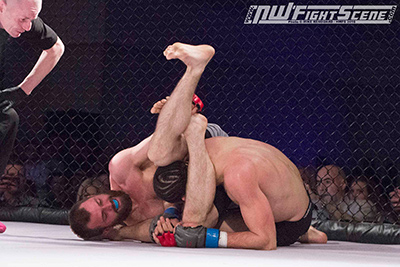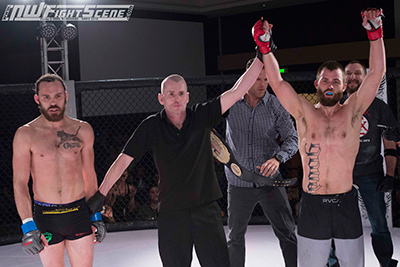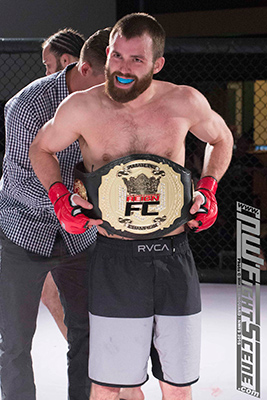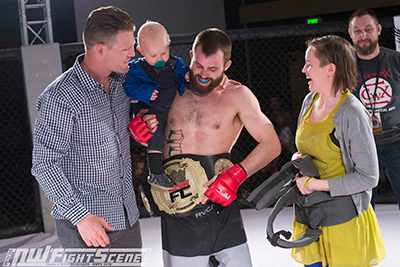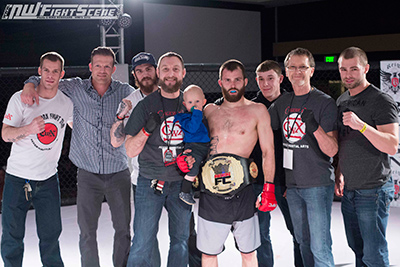 In a amateur middleweight bout, Kitsap Combat Sports' Antonio Fuentes got a hard-fought win over Tyler Story via 1st round rear naked choke. It was Story who grabbed the advantage early coming out with a big high kick, then clinching up and executing a nice takedown, followed by some strikes from standing. The fight was stood up and on the restart, the pair had a solid exchange against the cage and it was Fuentes who got control in the clinch and then a takedown. On the ground, Fuentes landed some hard punches and then took Story's back, sinking a rear naked choke which put Story to sleep for a technical submission at 2:20 of the first round.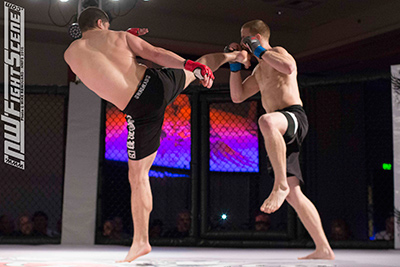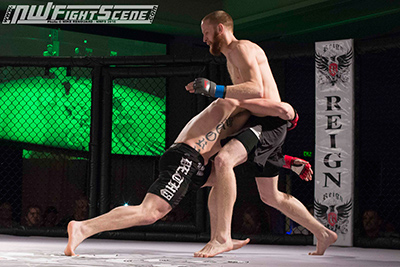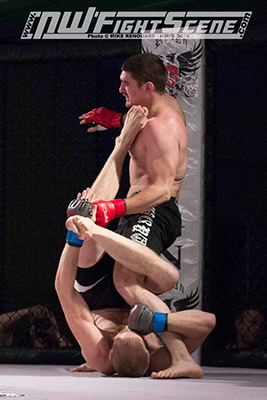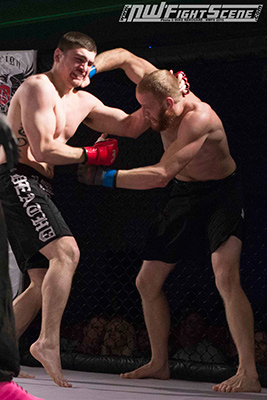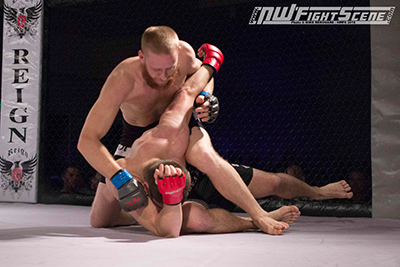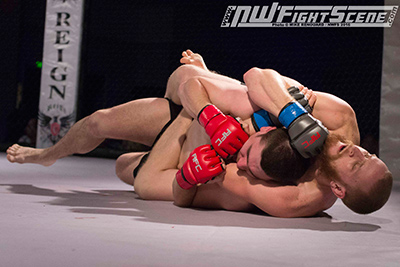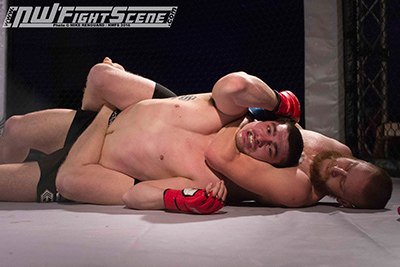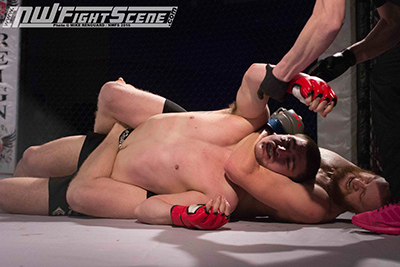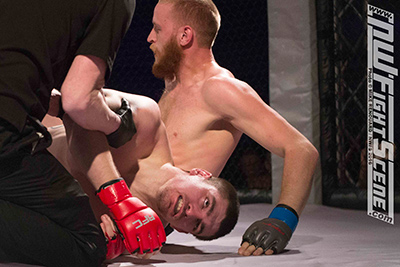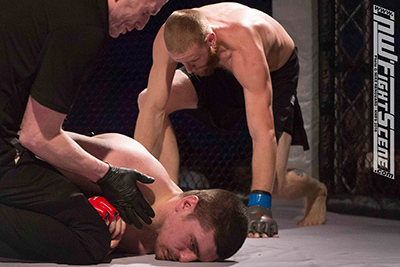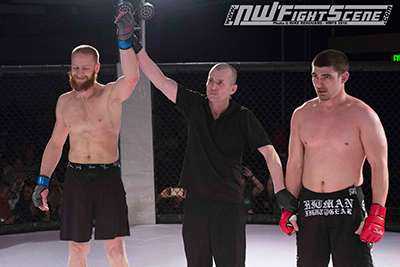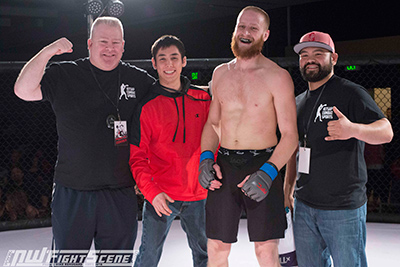 United Training Center's Seven Linford and Eatonville MMA's Joe Brooks had an excellent amateur fight at 155 lbs, with Linford getting a TKO win midway through the third round. In the first frame, Brooks initiated a takedown from a clinch against the cage, but it was Linford from the bottom who tried hard for an inverted armbar. In the 2nd round, things opened up on the feet with both fighters trading with hard punches and kicks to the body. In the 3rd, it was all Linford who scored a nice takedown and then punished Brooks with punches until the ref stepped in at 1:22 of the round.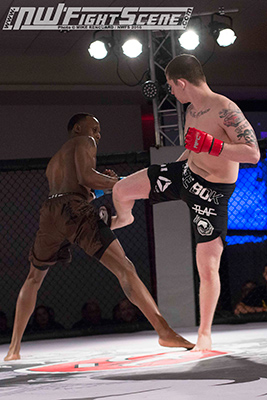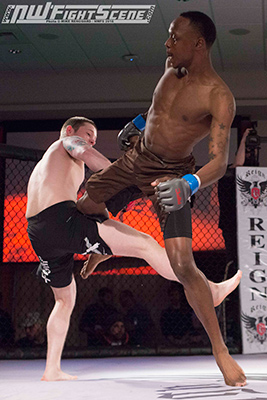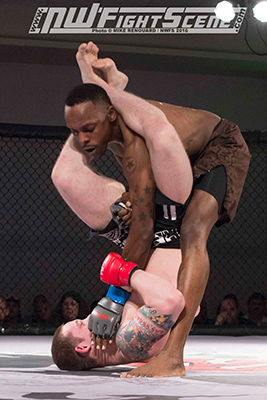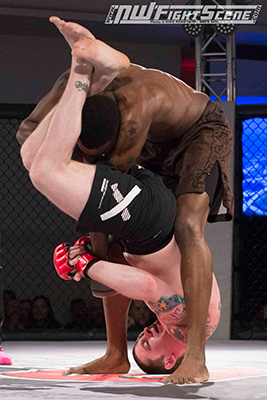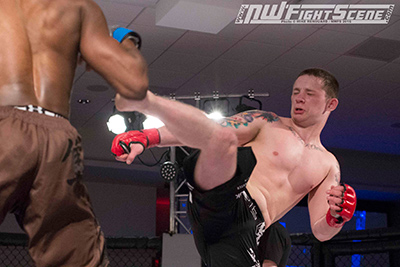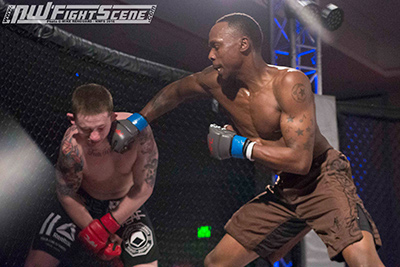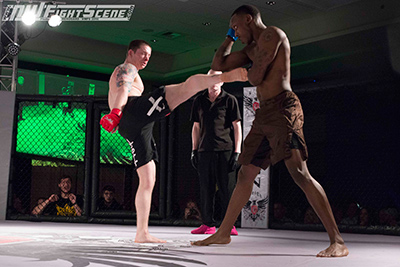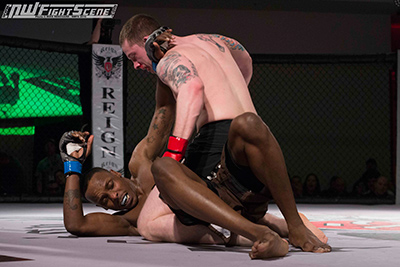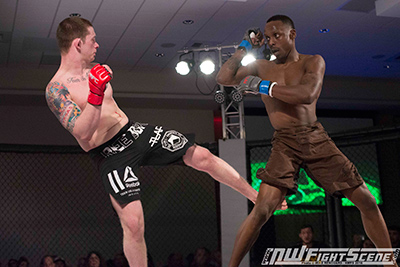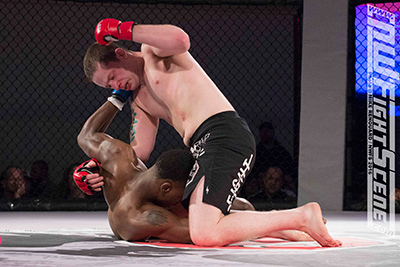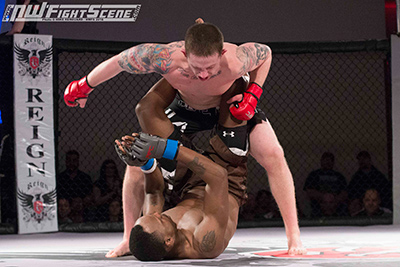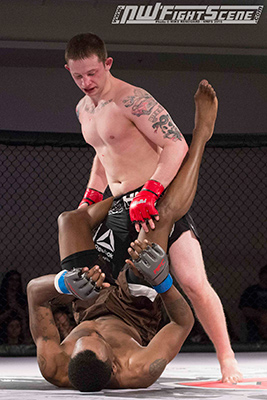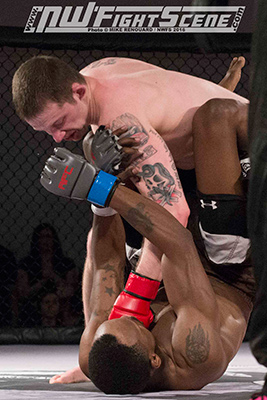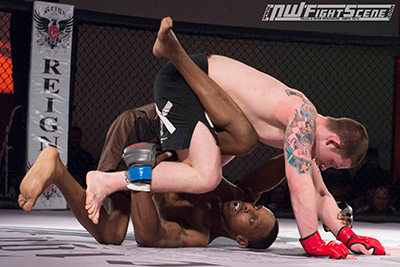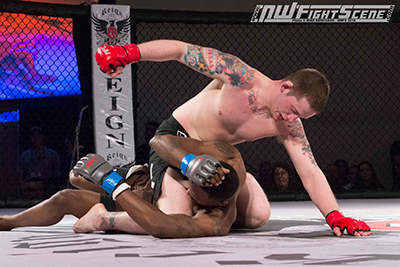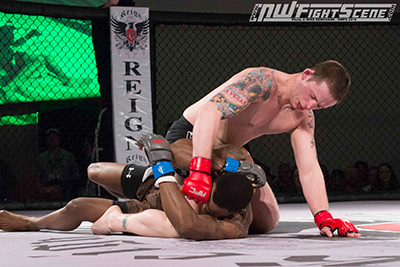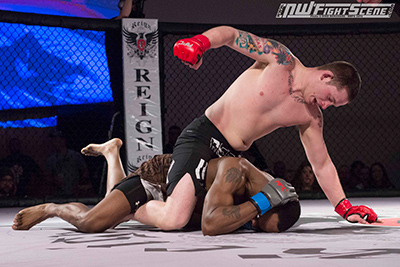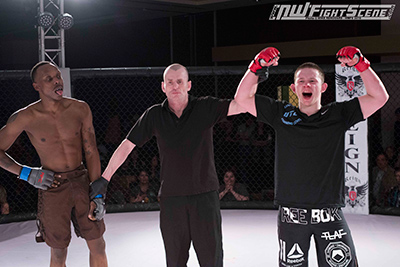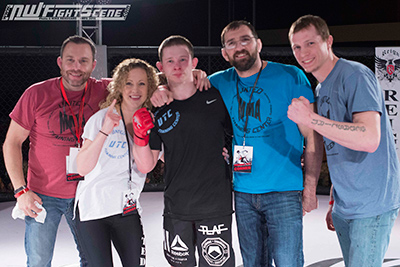 Bainbridge Boxing's Donald Hollum picked up a W via 2nd round TKO of Shelton's Brent Aidson in an amateur featherweight matchup. An early takedown from Hollum brought the fight to the mat where Hollum scored with ground strikes. From the bottom, Aidson worked for a triangle choke and then an armbar of Hollum, but Hollum eventually escaped and made Aidson pay, racking up scoring with big punches from mount until the round's end. In the 2nd, Hollum got another early takedown and on the ground, finished Aidson with strikes at just over a minute into the round.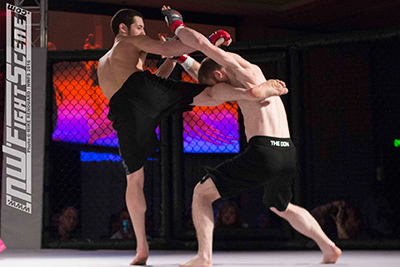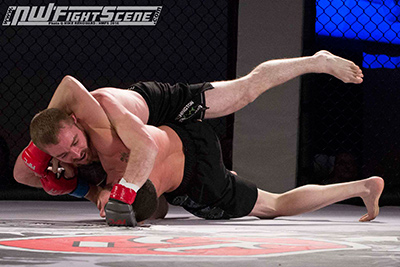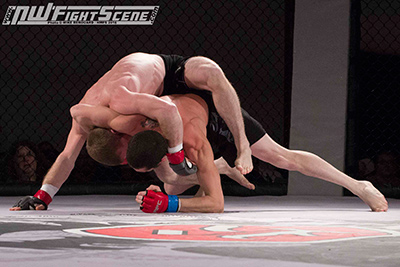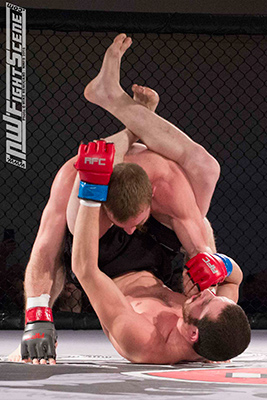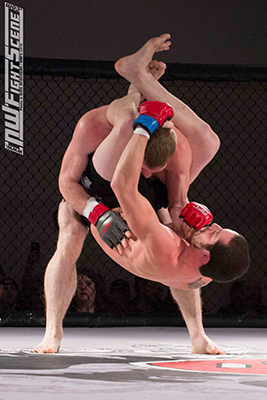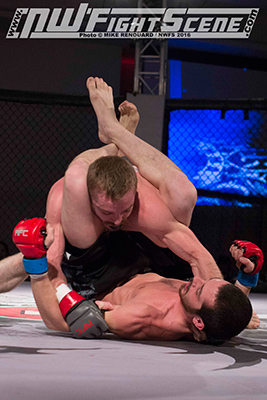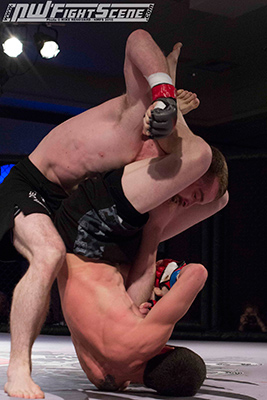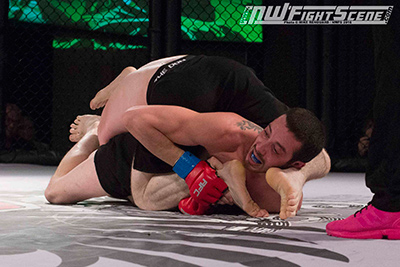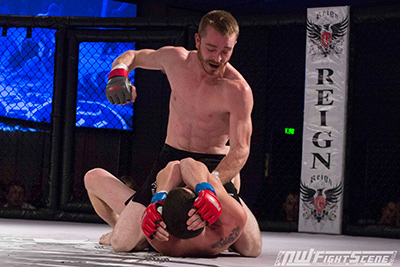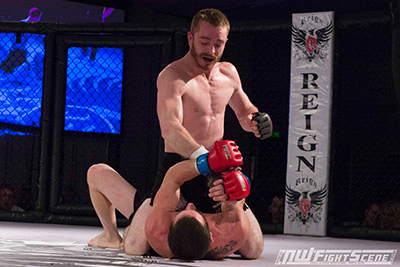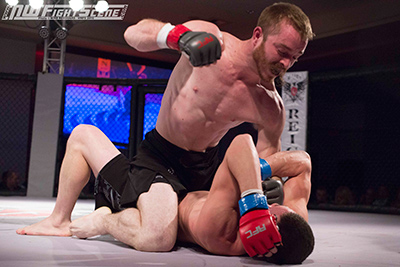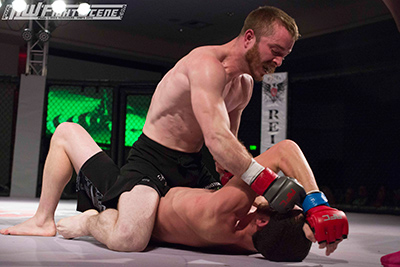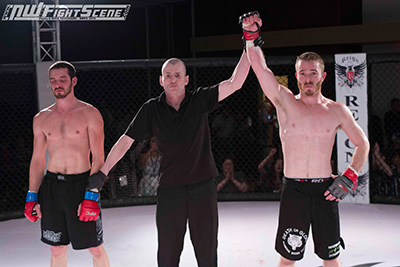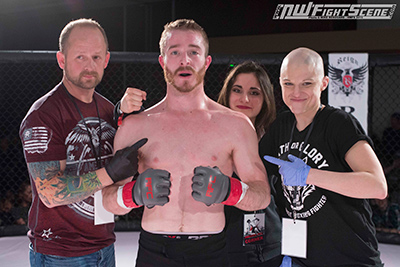 Seattle's Austin Daffron submitted Legacy MMA's Cory Wells via a 2nd round guillotine in an an amateur 135 lb contest. In the first round, Daffron was firing off low leg kicks, one of which Wells caught and clinching up, the fight eventually went to the canvas. Wells locked on a guillotine choke and worked for the finish. Daffron though eventually scrambled out and scored with ground and pound to the round-ending bell. In the 2nd frame, after some active standup, Daffron took Wells' neck against the cage and dropped to the canvas, getting a tap to guillotine at 1:50 of the round.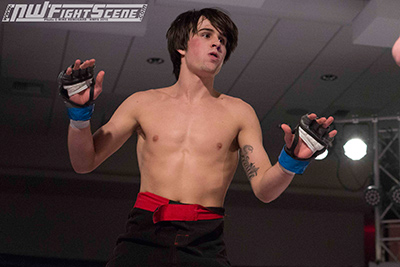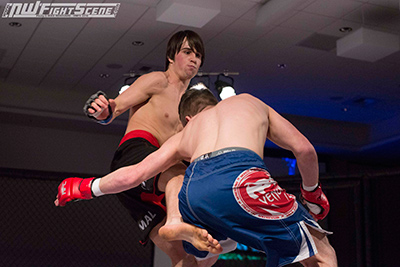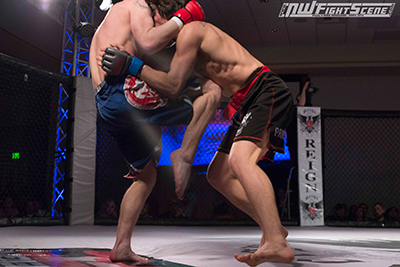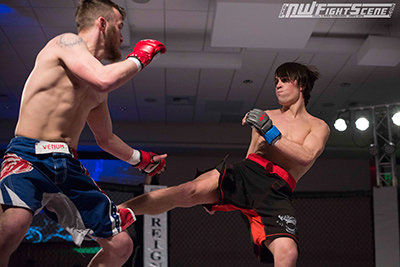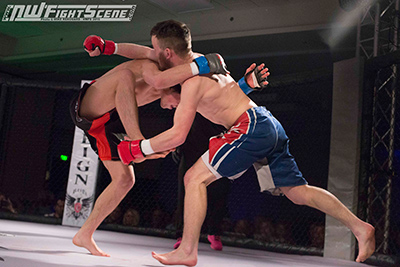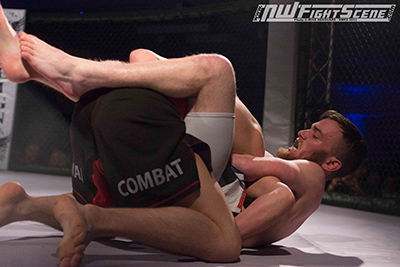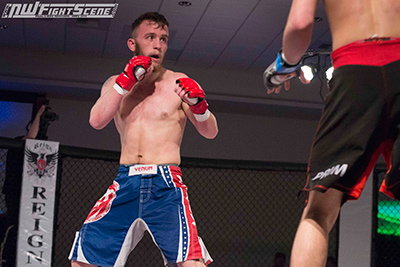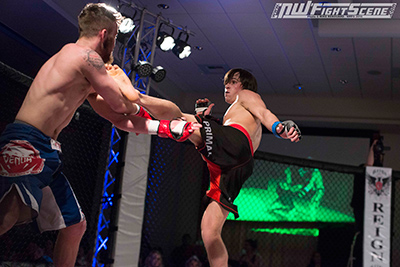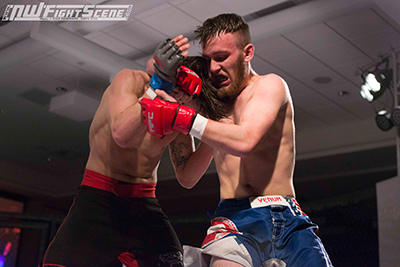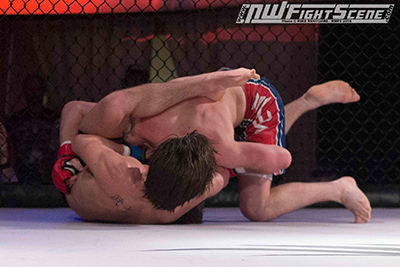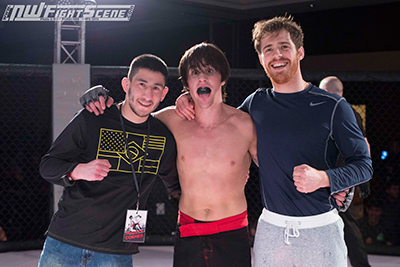 Eatonville's Matthew Anderson finished Chase Colasurdo with a 2nd round TKO in their amateur 135 lb fight. In the first, the pair were active trading numerous kicks on the feet, Anderson mixing in some flashier efforts with spinning kicks and high kicks. Towards the end of the round, Anderson cliinched up and took Colasurdo down to the mat, locking on a tight RNC as the bell sounded. In the next round, Anderson got Colasurdo in a bad position on the ground against the cage and proceeded to rain down double-hammer fists followed by big strikes that forced a ref intervention and the TKO finish at 55 seconds of the 2nd.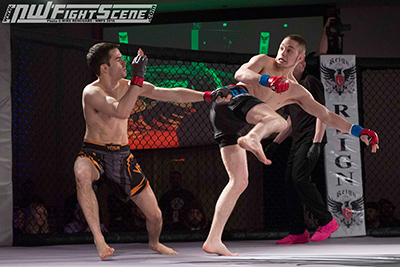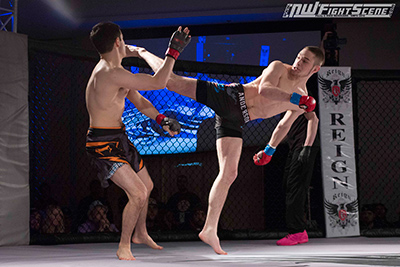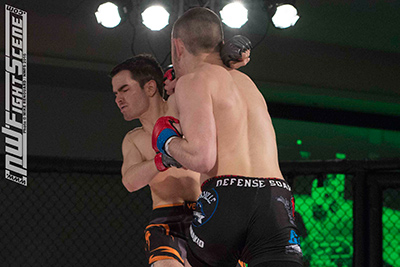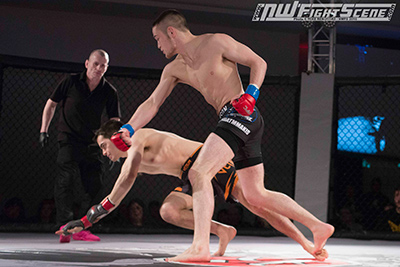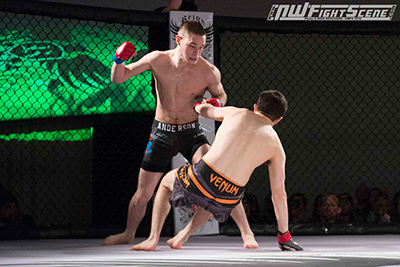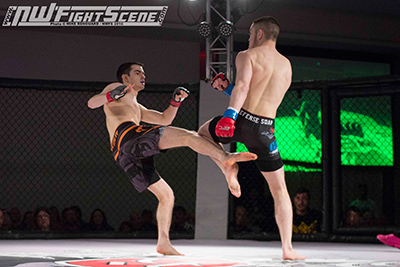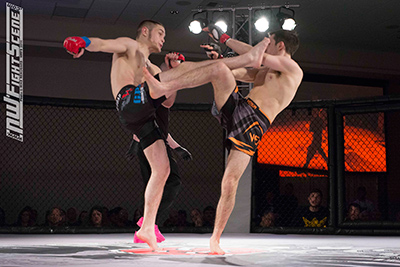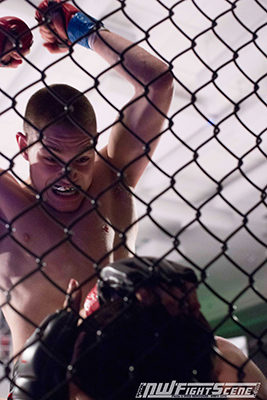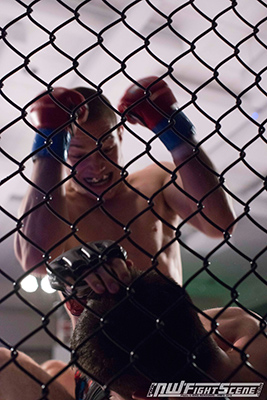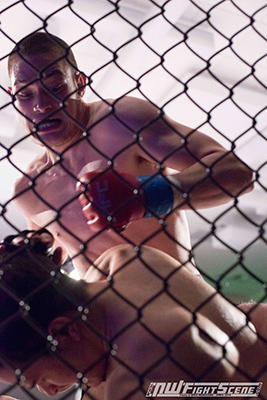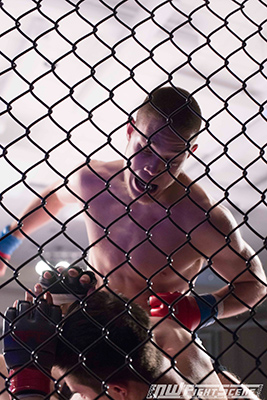 In the amateur 205 lb weight class, Sequim's Dakota Hinton executed a nice takedown of Tyler Cartwright, went for an armlock on the canvas before taking full mount and throwing down strikes for the TKO finish at 1:26 of the first.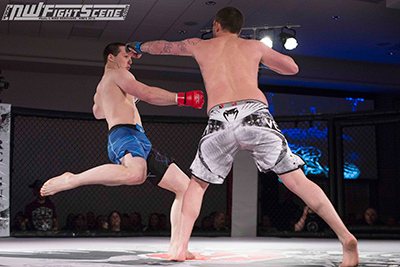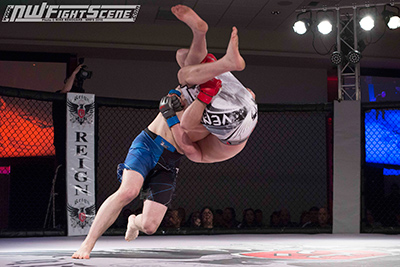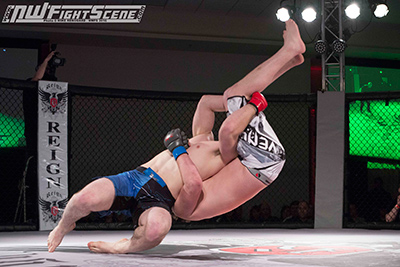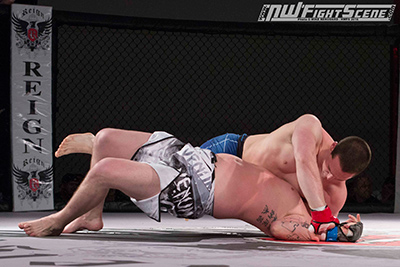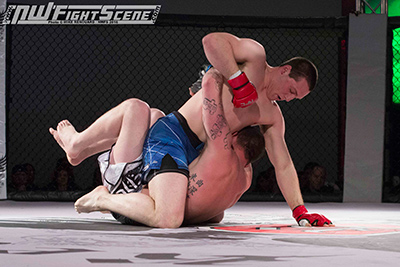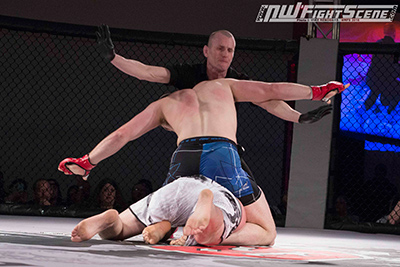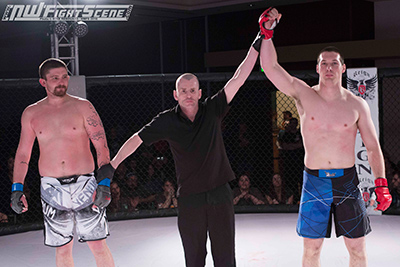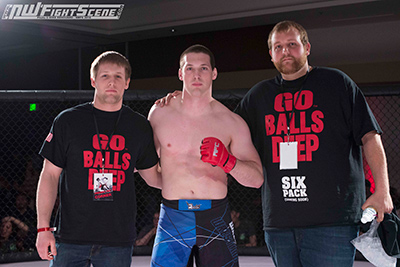 Eatonville's Houston Stowe knocked out Legacy MMA's Shane White Eagle early in their amateur 170 lb contest. It was White Eagle who came out swinging hard, nailing Stowe with a big right hand that had Stowe back pedaling. White Eagle pressed forward and Stowe countered beautifully, dropping White Eagle and finishing with hammer strikes for the KO at 17 seconds into the fight.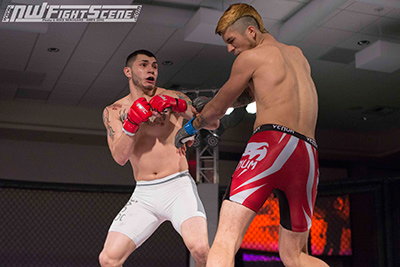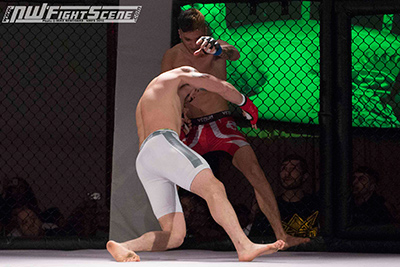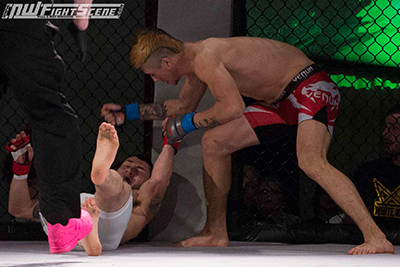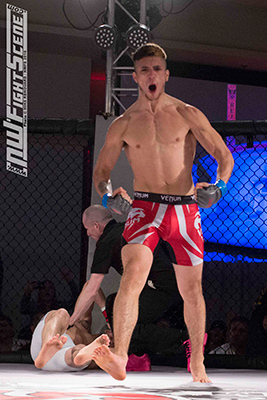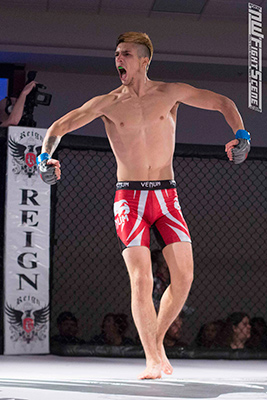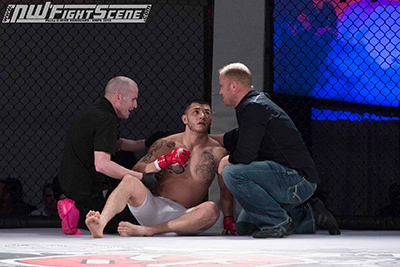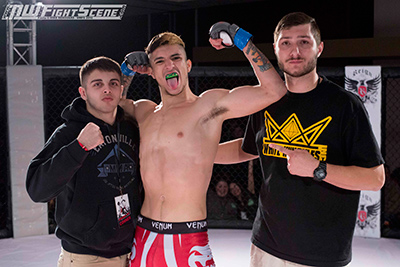 In an amateur 165 lb contest, Phillip Eggleston and Rob Ramsey fought a competitive 3 round battle that had some nice standup exchanges with both fighters tagging the other. But it was Eggleston's takedowns and ground control that carried the day for him, getting the judges nod for the unanimous decision 30-27 across the board.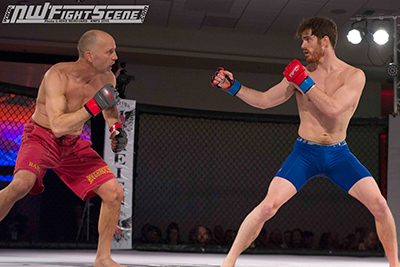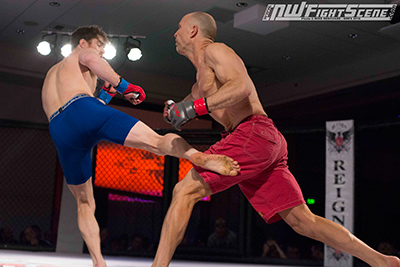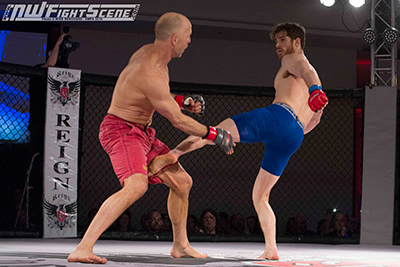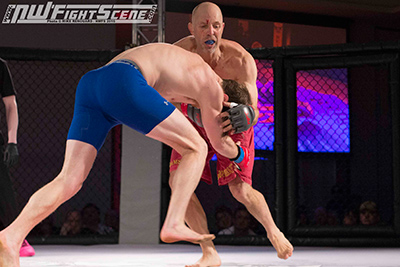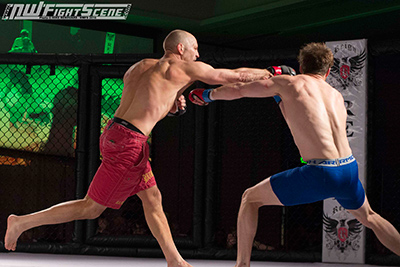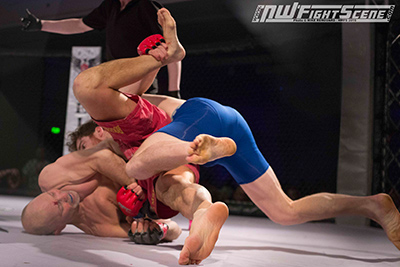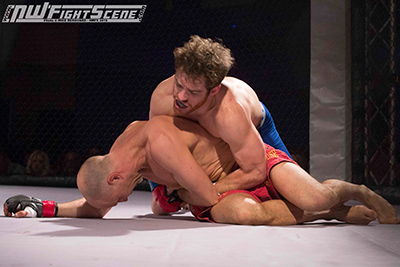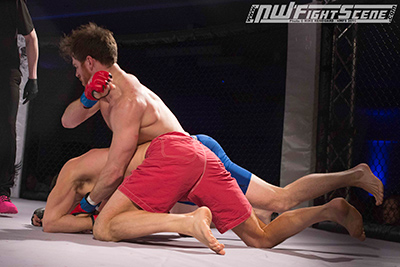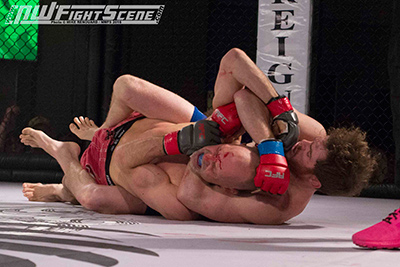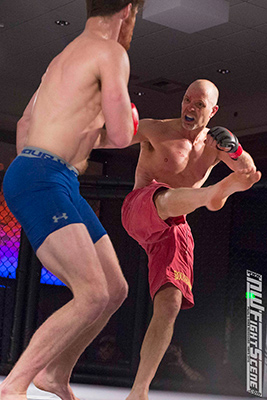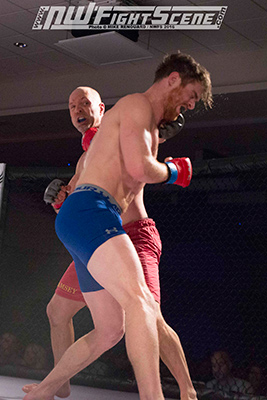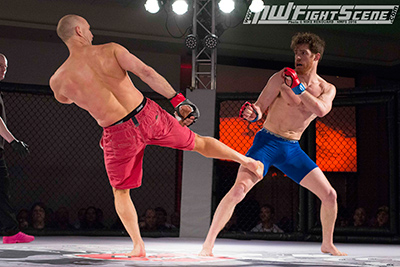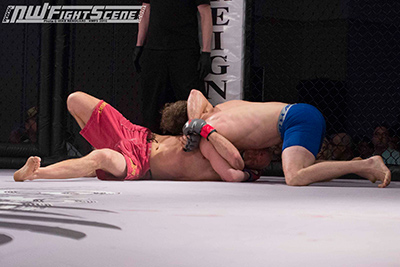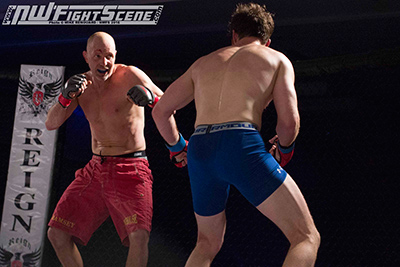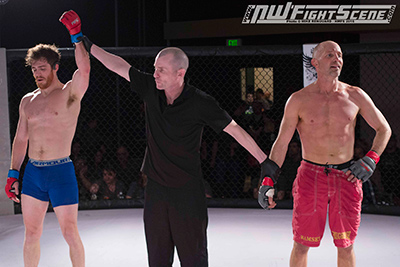 Opening the fights, Eatonville WA's Sean McKenzie stopped Kitsap Combat Sports' David Stropes via strikes for the TKO win at 1:32 of the first in an amateur 150 lb catchweight bout.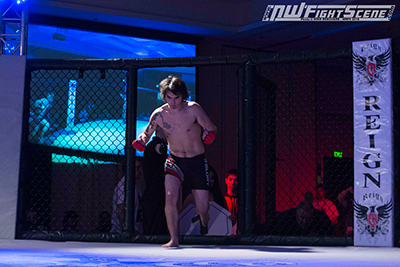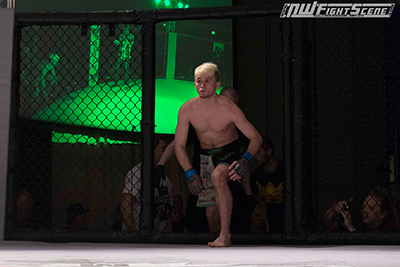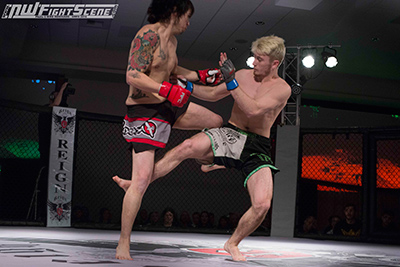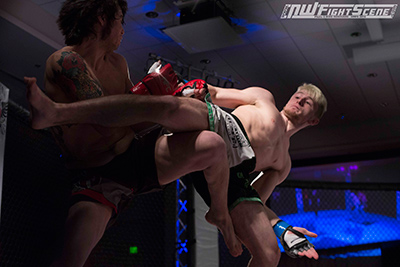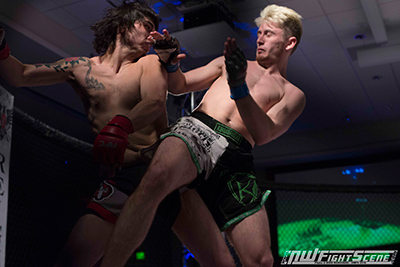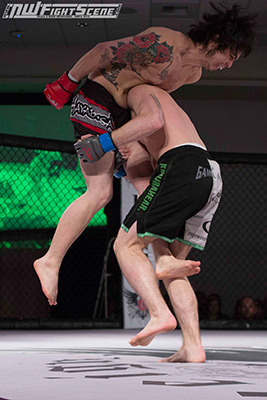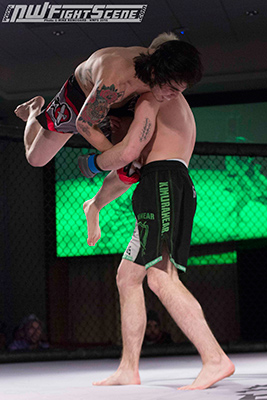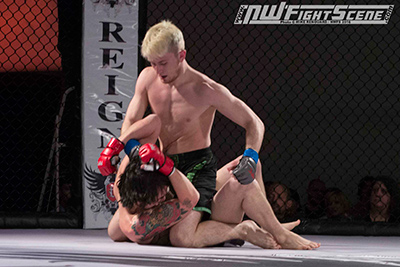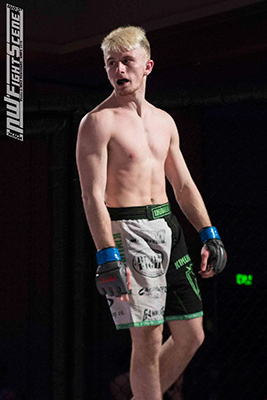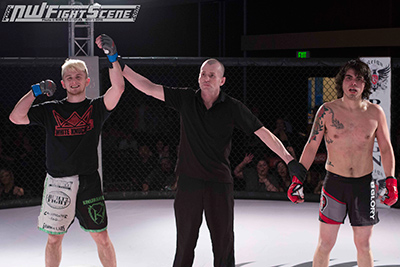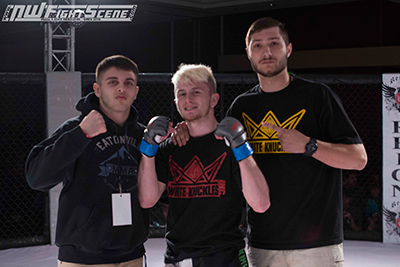 Reign FC will be back at the Clearwater Casino on June 25th. Stay up to date with the promotion at facebook.com/reignpromotions.