Rico Rough lands a head kick in his pro 145 lb contest with Jake Blaski
Bristol Marunde's Reign Promotions continued their successful partnership with the Clearwater Casino & Resort, holding another action-packed pro/am Reign FC card at the casino on Saturday, June 18th. 13 fights in total took place, including 3 pro bouts and 2 amateur title fights. The main event was a pro middleweight showdown between up-and-coming, undefeated Dylan Potter, fighting out of Eatonville Martial Arts Center, taking on NW veteran Frankie "The Battle Goat" Orr of Base Fitmass MMA. Since turning pro last September, Potter has 3 straight wins, all by finishes, while Orr has been fighting professionally since 2012, taking on many of the NW's top 170 and 185 lbr's. After trading leg kicks, Orr cliched up against the cage and worked hard for a takedown. Potter though displayed just how dangerous he is on the ground, locking on a triangle from the bottom and getting a tap from Orr to a triangle/armbar at the 1:54 mark of the first round.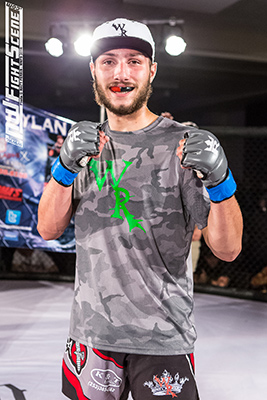 In the Co-main Event, Ryan Schecterson of Base Fitmass MMA picked up the biggest win of his young pro career by submitting Dustin Praxedes, a veteran of 14 pro bouts since 2010. Praxedes got an early takedown and was working his ground and pound game, when Schecterson was able to lock on a triangle choke. Praxedes tried to slam his way out, but Schecterson held on and then transitioned to a fight ending armbar at 1:27 of the first round. WIth the victory, Schecterson moves his record to 2-2.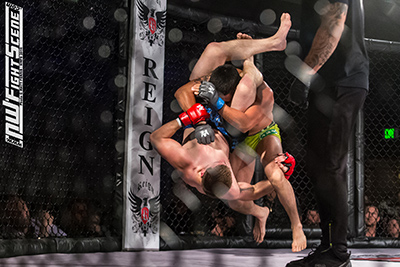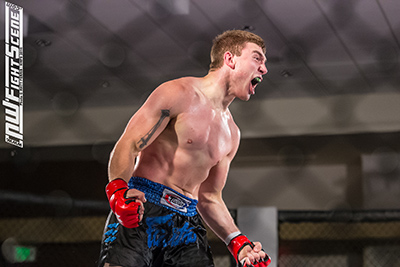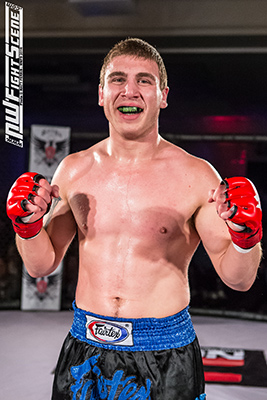 United Training Center's Rico Rough was awarded a split decision win over CageworX MMA's Jake Blaski in a closely-contested pro 145 lb fight. In the first round, Rough worked his standup game out of an "awkward turtle" Ninja-style stance, keeping Blaski at distance and scoring with leg kicks as well as landing a nice uppercut midway through the round. Blaski was able to clinch up and work in some knees against the cage on a couple of occasions before the round ended. In the 2nd, more of the same from Rough, but Blaski also was able to again score with knees against the cage plus landed a takedown towards the end of the round. In the final frame, Rough put together a nice combination that found its way through Blaski's defenses, followed by a quick takedown. Blaski countered with a defensive triangle and Rough let him back up. Rough continued to find success with his striking forays, while Blaski was landing some nasty leg kicks. The round ended with a Rough takedown. After 15 minutes of action, 2 of the 3 judges saw it for Rough who moves to 1-1 as a pro.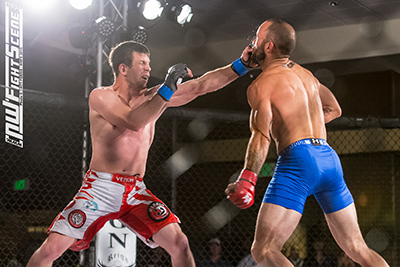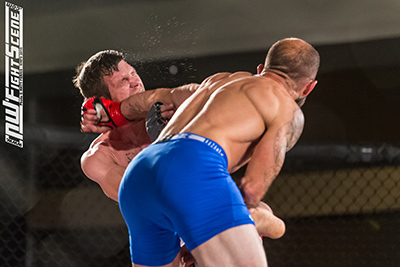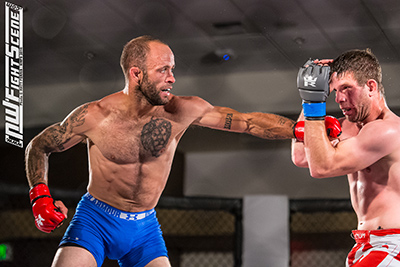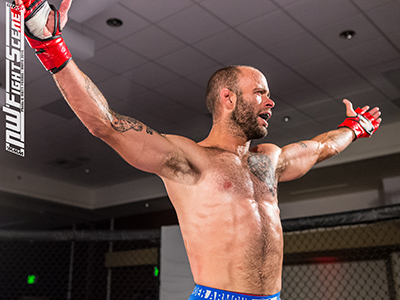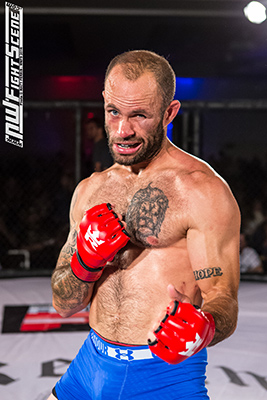 Kitsap Combat's Mitchell Cartwright won the vacant Reign FC Amateur 155 lb Title via a TKO ref stoppage to big ground strikes of Anthony McKinney at 1:05 of the first.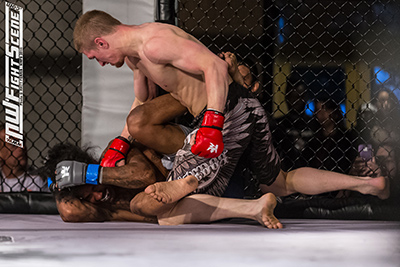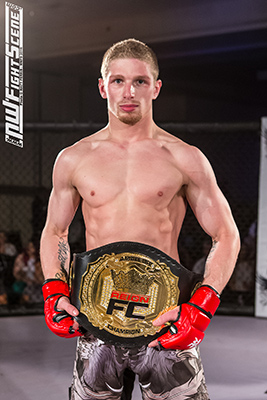 CageworX MMA's Jacob Goudie successfully defended his Reign FC Amateur Featherweight title via a a rear naked choke of UTC"s Seven Linford at 1:28 of the first.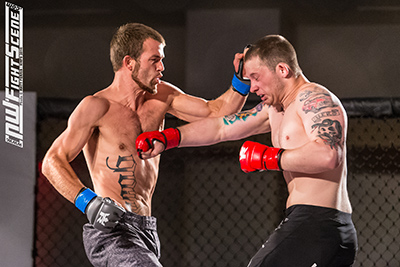 The next Reign FC show at the Clearwater Casino will be September 3rd.
Learn more at facebook.com/reignpromotions.

Reign FC photo highlights courtesy of Matt Ferris. Check out all of his work at mattferrisphotography.com