Rumble at the Roseland 61 - January 21st, 2012
The Roseland Theater - Portland, Oregon
Review & interviews by Spaniard, Photos by Warren Anderson
---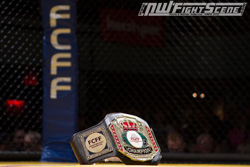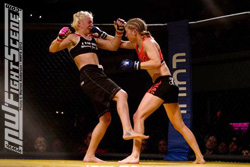 Last Saturday night marked the tenth anniversary for the Full Contact Fight Federation as they held the 61st Rumble At The Roseland in Downtown Portland with another stellar Mixed Martial Arts card put together by matchmaker extraordinaire and FCFF Co-owner Kevin Keeney. Keeney's partner is UFC Superstar (and soon to be fighting this January 28 on FOX), Chael Sonnen. Chael was on hand and proving why they call him "The Peoples Champ" as the crowd loved his presence. It's great to see a top fighter like Chael get excited just like the average MMA fan when he sees a big KO during a fight or go nuts when a girl escapes a submission and gets and an advantageous position to the delight of the crowd. This is what the FCFF is all about and this is what the anniversary showed in all exciting 20 action-packed fights, including 5 title bouts. After the fights, NWFS's Spaniard talked with Chael about the 10th anniversay event as well as his new opponent Michael Bipsing in the co-main event of UFC on FOX 2.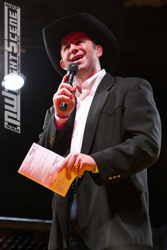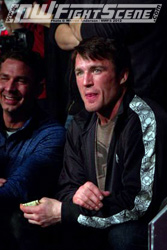 The Main event was the 115 lb Female Championship between Team Quest's Liz "Lightning" McCarthy & Team Trident's Liz Tracy and was fight of the night materiel for sure. The bout went the distance and was a complete war from bell to bell. McCarthy opened with some strikes and then went for a flying armbar that had Tracy in trouble quick. After the fight, news came out from Team Trident at OHSU hospital that Tracy broke her Ulna bone in her arm and this must have been where it happened because it was a very deep armbar. Tracy didn't tap and was able to escape, but the first round went easily to McCarthy. In round two, McCarthy landed some clean punches and executed a sick sweep that got her in position to start bombing on Tracy. Tracy got top position again but only to get kicked in the face. She looked at the ref as if she wasn't aware that was legal in a standing position. Someone better let her know before she gets knocked out! Round two went to McCarthy. In round three, Tracy starts with kicks opening with intensity but McCarthy catches one and the fight went to the ground. Tracy from a high guard went for an armbar but McCarthy defended. The fight went back to the feet, but right after Tracy gets the takedown. She eats another kick to the face in the up position again. Round three was a close one but I would say it went to Tracy on the takedown and armbar attempt. This was an amazing main event fight and the final judge's decision was 29-28-Tracy, 29-28 McCarthy, 29-28 McCarthy awarding the title to the new champion via Split Decision, "Lightning" Liz McCarthy.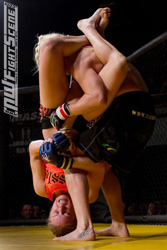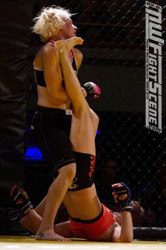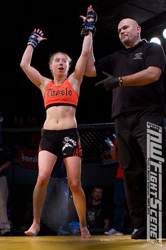 The Heavyweight Title was up for grabs and two men that have been tearing apart the Northwest MMA scene were up for the belt in Alive MMA's Nick Biron & Team Knoxx's Darron O'Donnell. From the first round, these two were swinging heavy leather looking to exchange and close the distance. Biron did a great job of not getting hit in these exchanges moving his head and closing in on O'Donnell. In the second and third round, Biron's striking seemed to find his range, landing clean and really scoring points. He was taking it to O'Donnell and the judges thought so too awarding him a unanimous decision victory and the title as new FCFF champ. Post-fight, Biron spoke to NWFS in an exclusive interview about dropping to light heavyweight in the future and the weight difference he faced in the fight at the Rumble and the Roseland 61.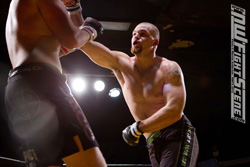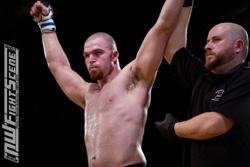 Bantamweight fighters Dylan Atkinson from Alive MMA & Justin Mark from Impact Jiu-Jitsu put on a chess match for the FCFF 135lb title that showed why the ground is a dangerous place to be with a wrestler that knows jiu-jitsu! Mark came out and threw a head kick that gave Atkinson the angle he needed to get the fight to the ground and from there it was all Atkinson. He worked to get to side mount and then to a position called North-South where he secured the choke and finished the fight at 2:24 to become the new FCFF 135lb champion.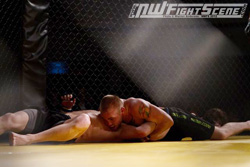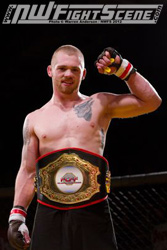 Two other titles went out this night. The first at 145 lbs went to Jess Moore who defeated Sean Soliz by Triangle at 1:05 in round 1, and the 205 lb title went to Jordan Hinchman who sunk an Americana on 503 West Coast Jiu-Jitsu's Jason Pittman in round 2.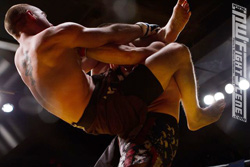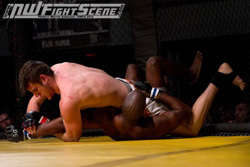 David "Kid Kryptonite" Converse and Team Chaos's Adam King had a grappling clinic display for an entire round with Converse taking control. Both guys are very tough and have great skill with King just coming off a great KO victory. But this fight was all ground. Just when it seemed the round was to end, Converse sinks a submission and gets King to tap with literally ONLY ONE SECOND LEFT! Converse wins via Key Lock @ 2:59.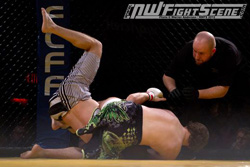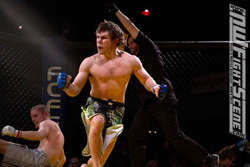 My Comeback KO of the year award nominee in 2012 is going to Team Quest's Cody Isaacson who spent the entire round defending a rear naked choke from Team Trident's Nicholas Martin only to turn the tides and land a perfect knee and KO Martin. Once Martin was on roller skates, he falls and Isaacson followed him to the ground and lands another, finishing the fight and GAME OVER! Fight was called at 2:54 in the very first round.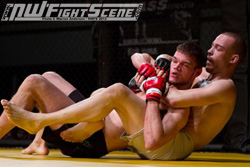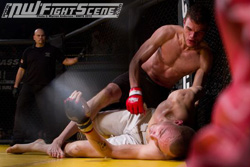 The FCFF begins their next 10 years with Rumble at the Roseland 62 at Portland's Roseland Theater on March 10th. For more info, visit www.thefcff.com.
---
Bout 1 - 160 lbs
Mitchell Balfe (Aloha OR) def Blayke Elliott (Vancouver WA) by TKO @ 1:18 Rd 2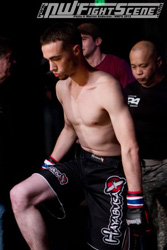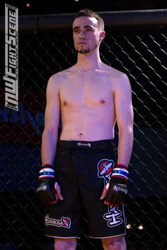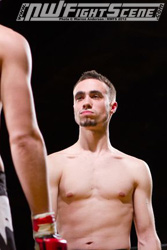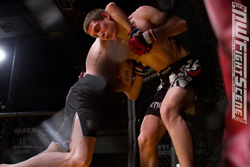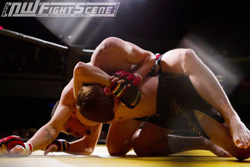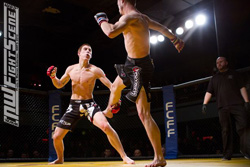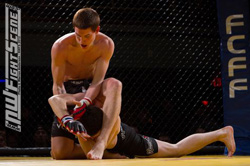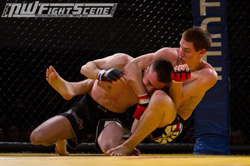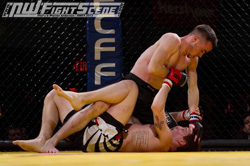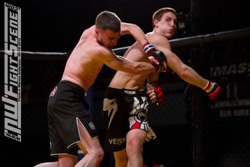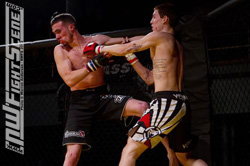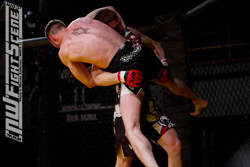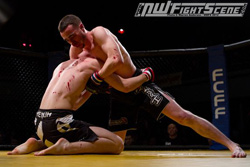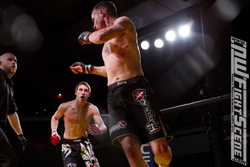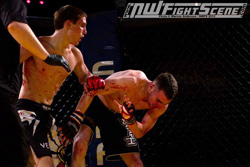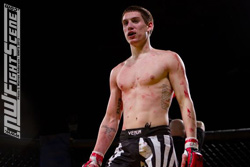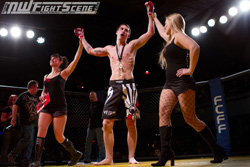 Bout 2 - 160 lbs
Job Gonzalez (Albany OR) def Chris Burgett (Team Quest) by Split Decision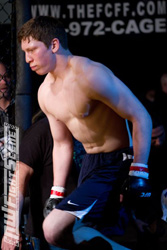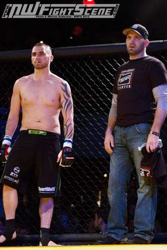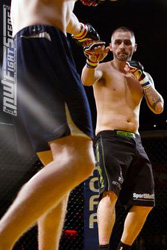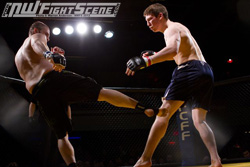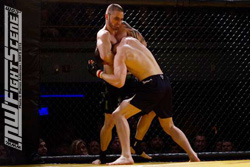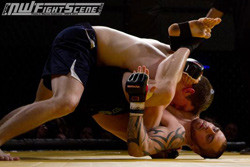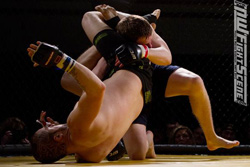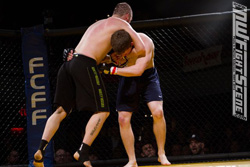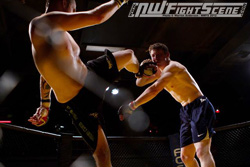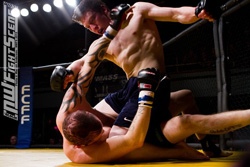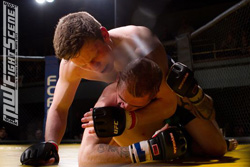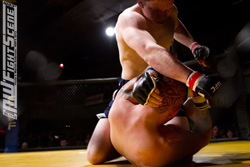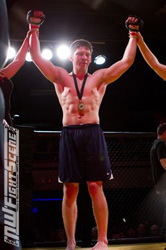 Bout 3 - 160 lbs
Cody Isaacson (Team Quest) def Nicholas Martin (Team Trident) by KO @ 2:54 Rd 1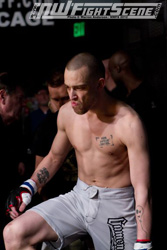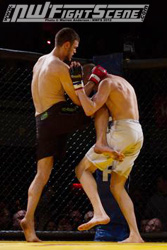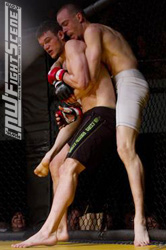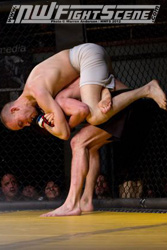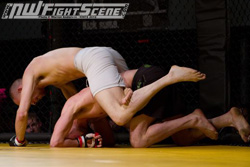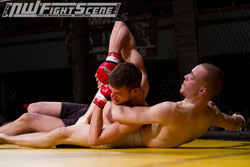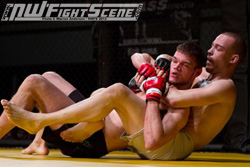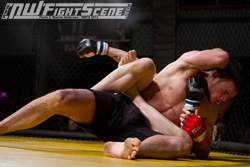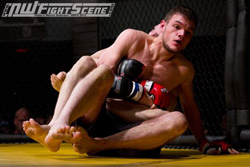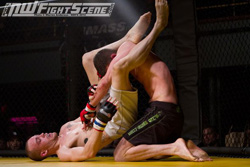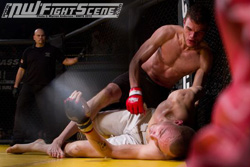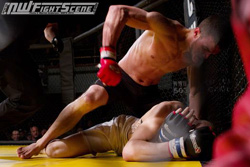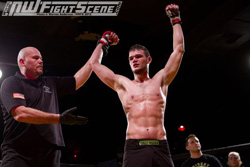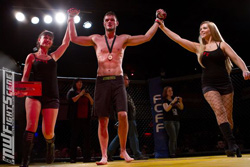 Bout 4 - 140 lbs
Justin Hubbard (Dog Pound) def Brad Hannah (Team Quest)
by Triangle Choke @ 1:19 Rd 2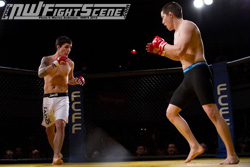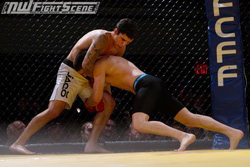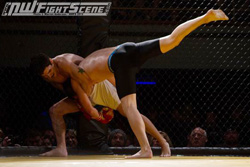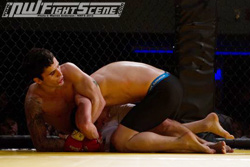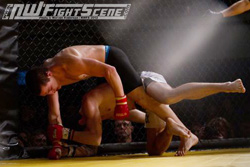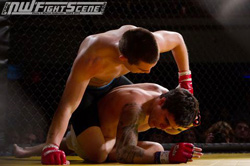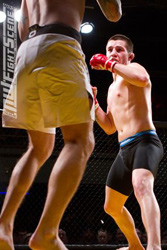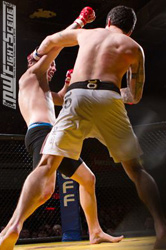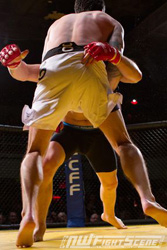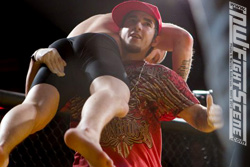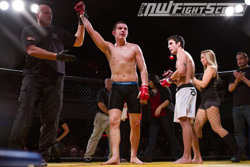 Bout 5 - 145 lbs
Travis Sue (The Barn) def Chris Gillespie (Keizer OR) by TKO @ 0:47 Rd 1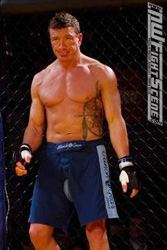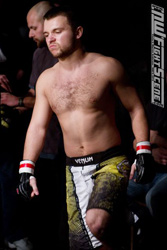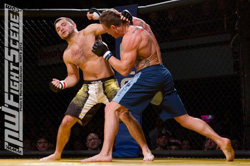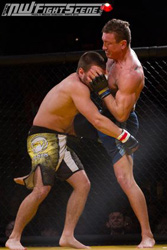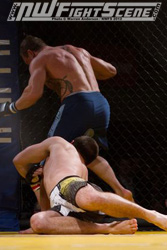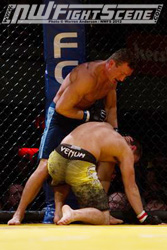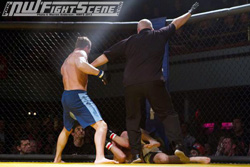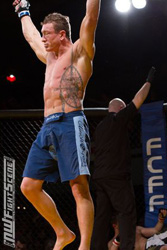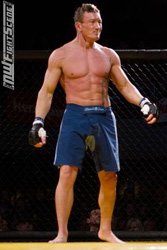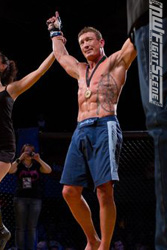 Bout 6 - 155 lbs
Kody Kramer (Team Quest) def Mark Duncan (Klamath Falls OR)
by Head & Arm Triangle @ 0:58 Rd 1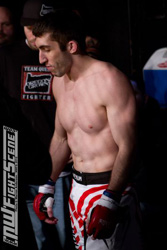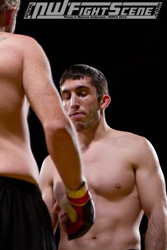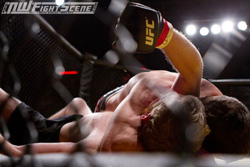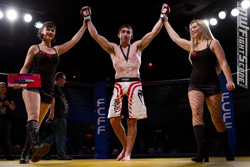 Bout 7 - 155 lbs
Dylan Westwang (Roseburg OR) def Louis Duran (Portland) by TKO @ 0:57 Rd 1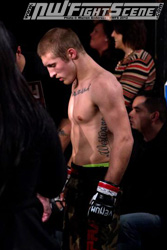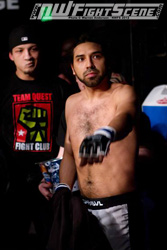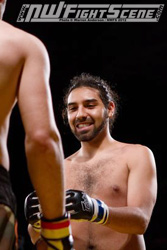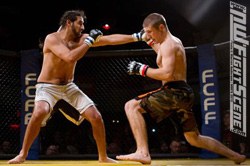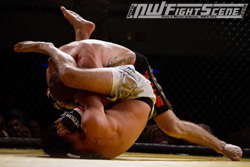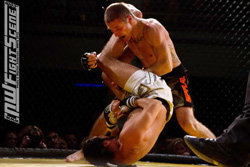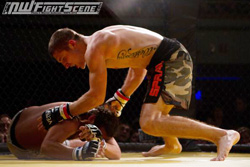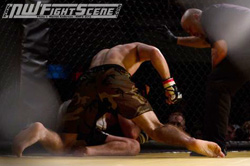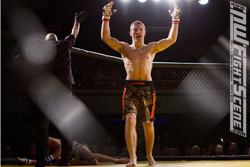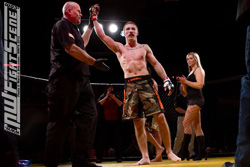 Bout 8 - 155 lbs
John Baker (The Barn) def Zane Behrend (Team Quest)
by Rear Naked Choke @ 1:04 Rd 1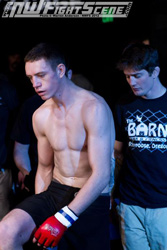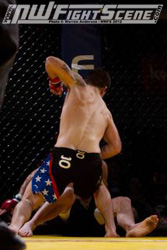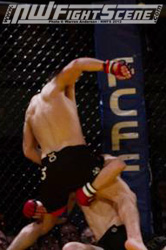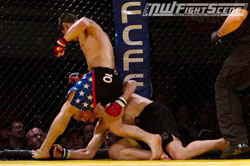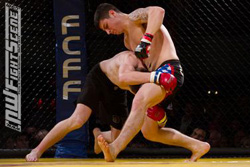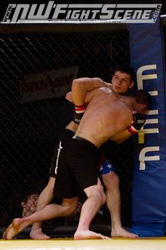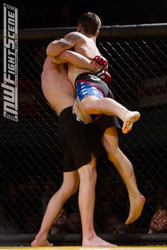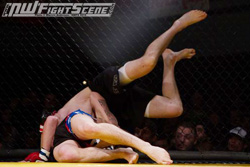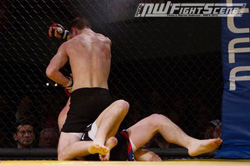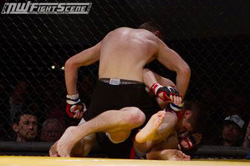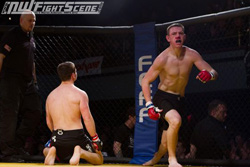 Bout 9 - 175 lbs
Adan Suarez (Team Quest) def Phillip Makarenko (Portland) by Armbar @ 1:03 Rd 1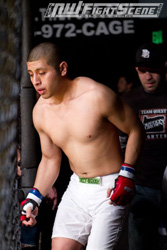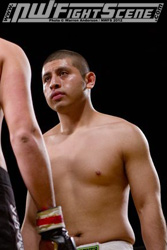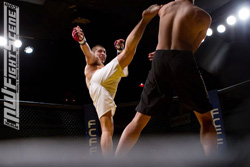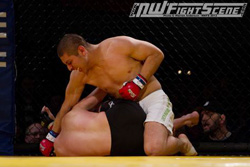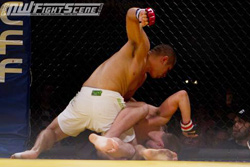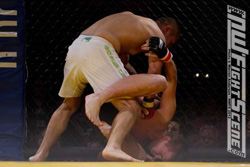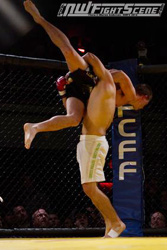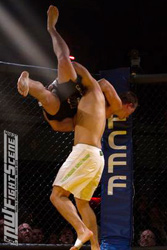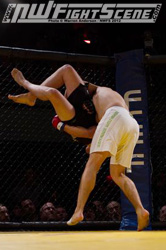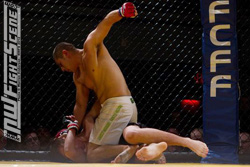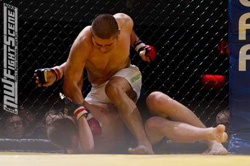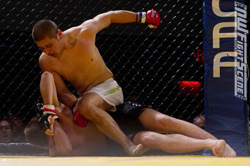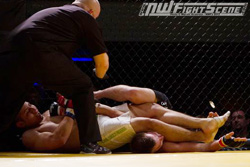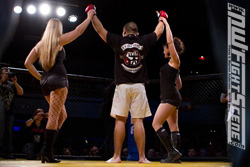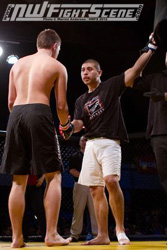 Bout 10 - 170 lbs
Kyle Ellsworth (Team Quest) def Shane Patterson (Woodinville WA)
by Armbar @ 1:59 Rd 1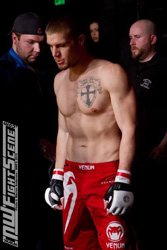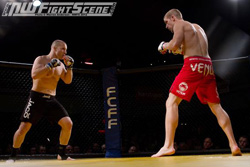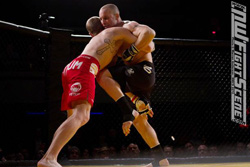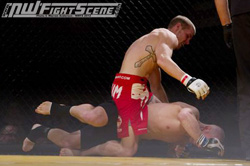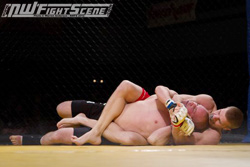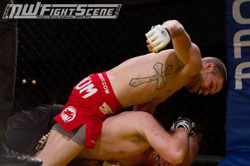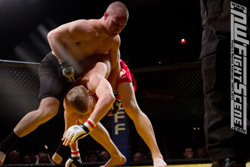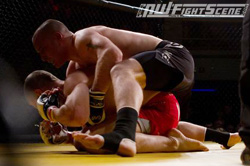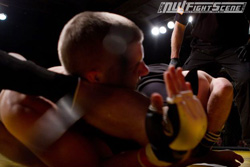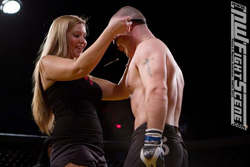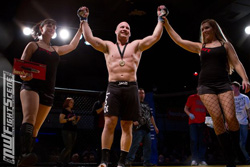 Bout 11 - 185 lbs
George Turneanu (Next Level) def Jeremy McKee (Beaverton OR)
by Rear Naked Choke @ 0:39 Rd 1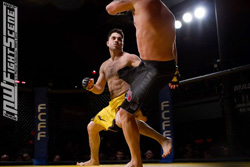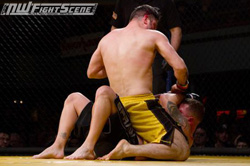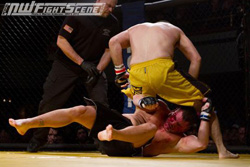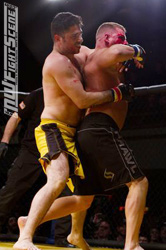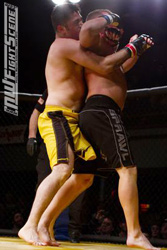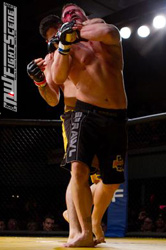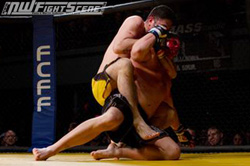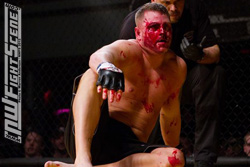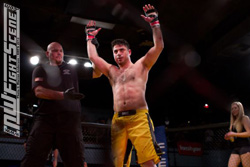 Bout 12 - 185 lbs
Michael Gonzales (Redmond OR) def Adam Wahl (Gresham)
by Rear Naked Choke @ 0:53 Rd 2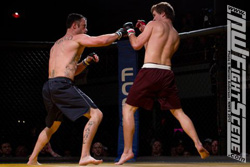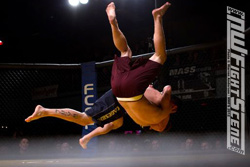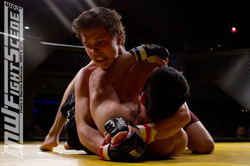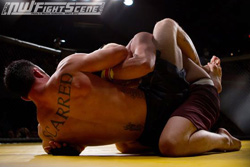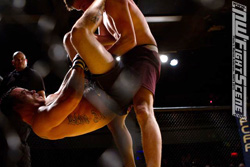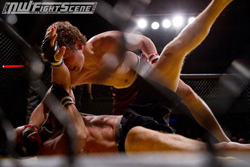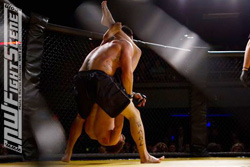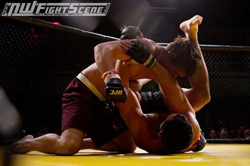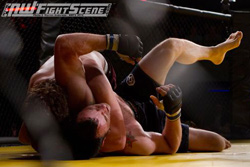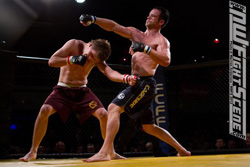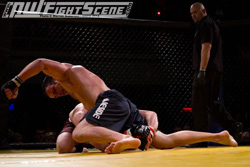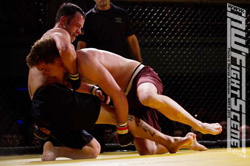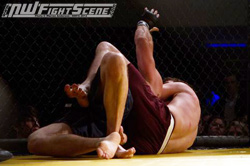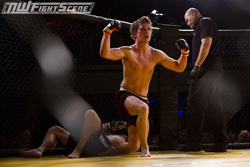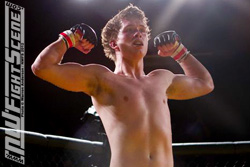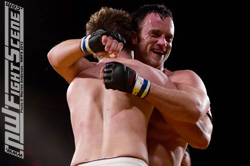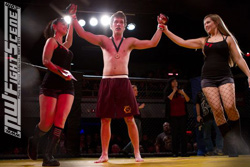 Bout 13 - 195 lbs
Jason Troxel (Roseburg OR) def Robert Jones (Portland) by TKO @ 1:08 Rd 1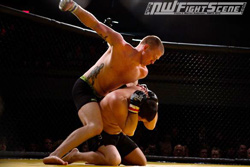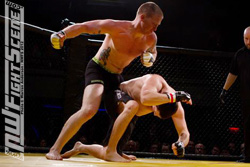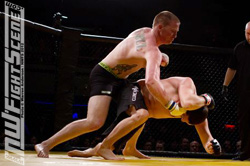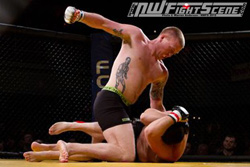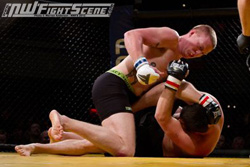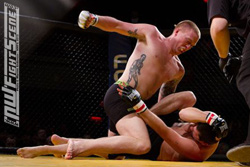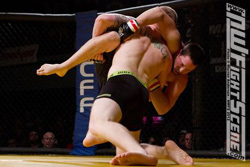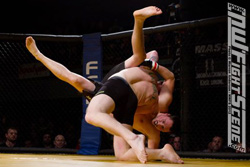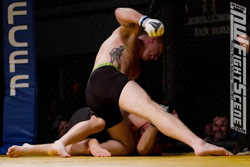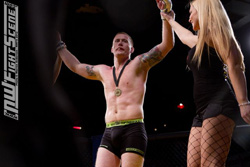 Bout 14 - 207 lbs
Ray Garcia (Dog Pound) def Chuck Landgren (Beaverton OR) by Split Decision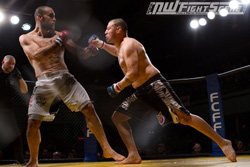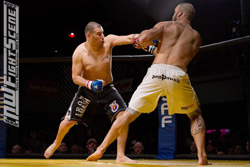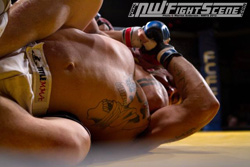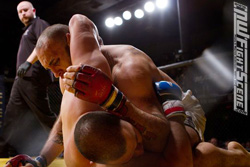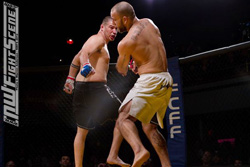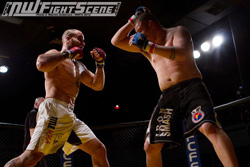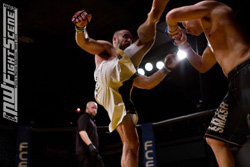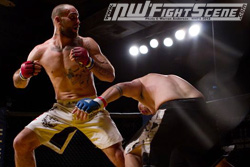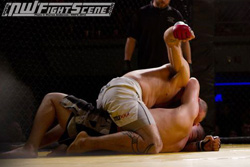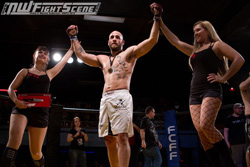 Bout 15 - 135 lbs
David Converse (Lincoln City OR) def Adam King (Team Chaos) by Key Lock @ 2:59 Rd 1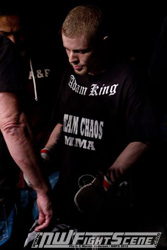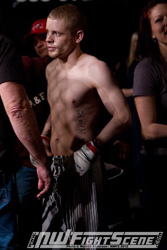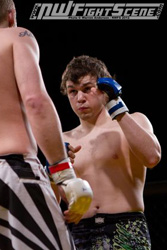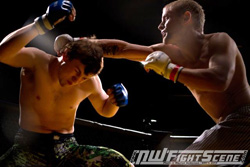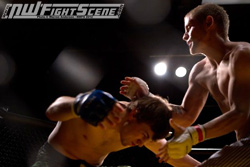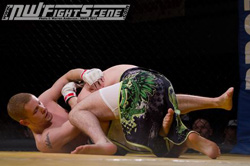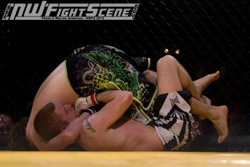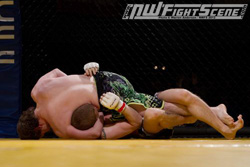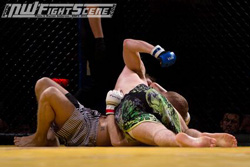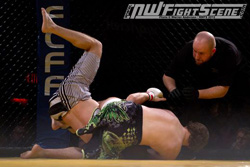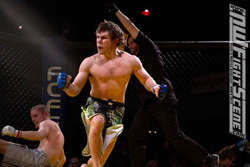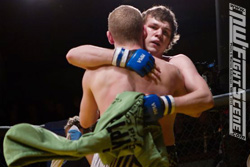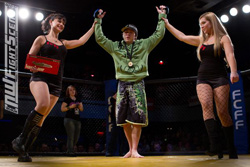 Bout 16 - 135 lb Title
Dylan Atkinson (Alive MMA) def Justin Mark (Impact JJ)
by North-South Choke @ 2:24 Rd 1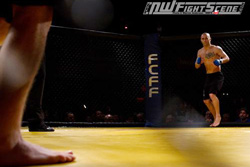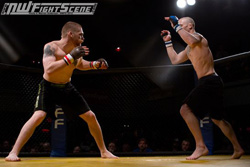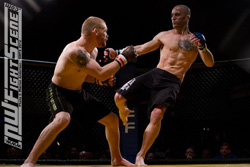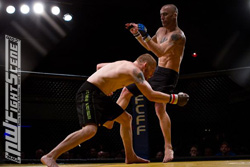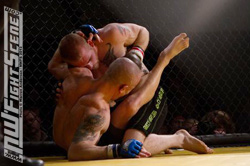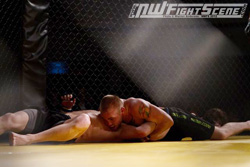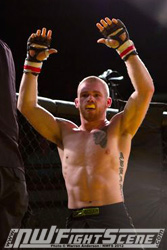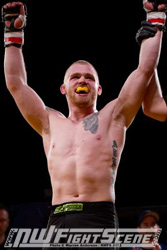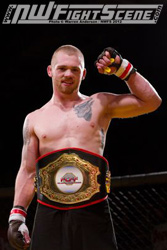 Bout 17 - Heavyweight Title
Nick Biron (Alive MMA) def Darron O'Donnell (Knoxx) by Unanimous Decision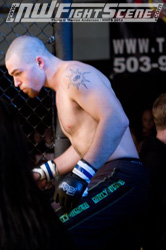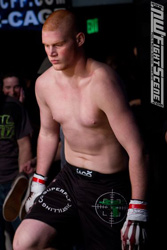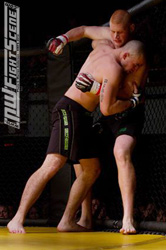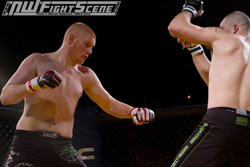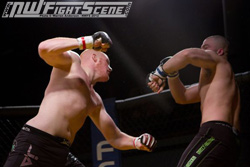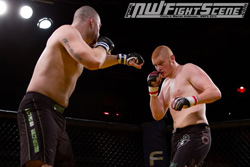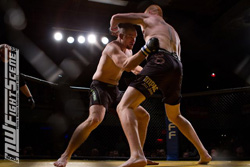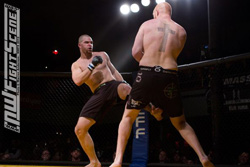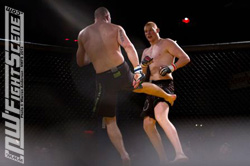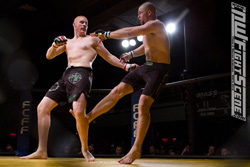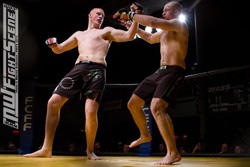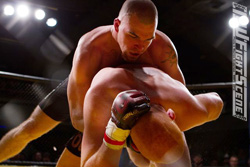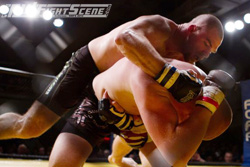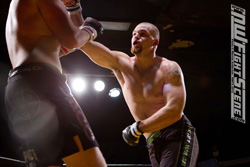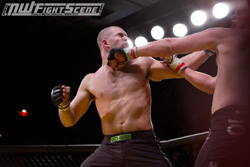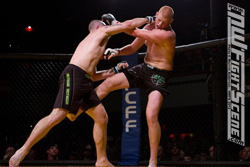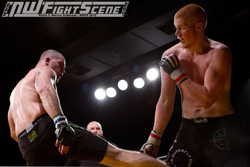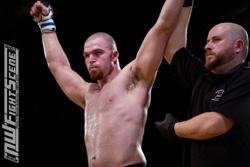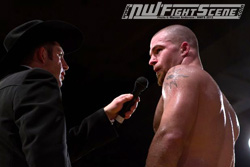 Bout 18 - 205 lb Title
Jordan Hinchman (All Heart MMA) def Jason Pittman (503 WCJJ)
by Americana @ 1:53 Rd 2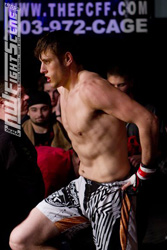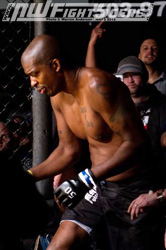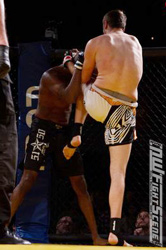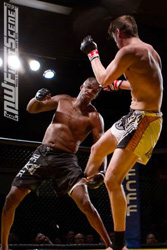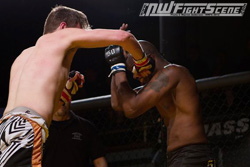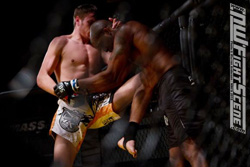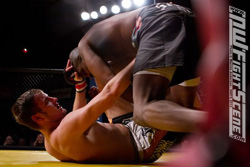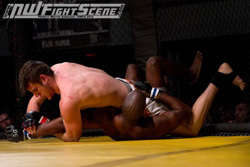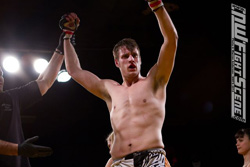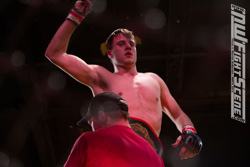 Bout 19 - 145 lb Title
Jess Moore (Universal Fighters) def Sean Soliz (Redmond OR)
by Triangle Choke @ 1:05 Rd 1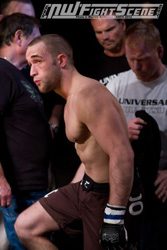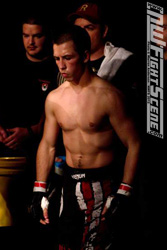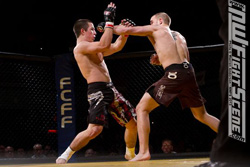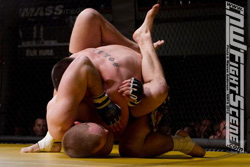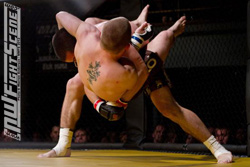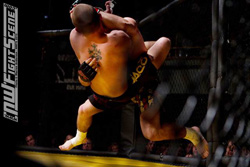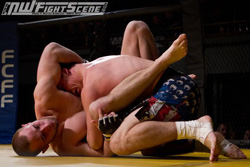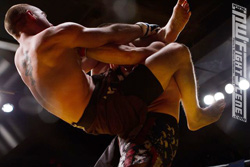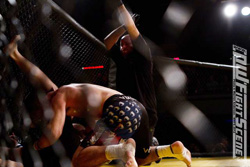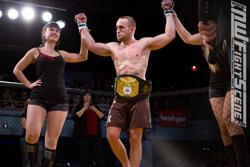 Bout 20 - 115 lb Title
Liz McCarthy (Team Quest) def Liz Tracy (Team Trident)
by Split Decision (29-28, 29-28, 28-29)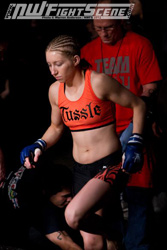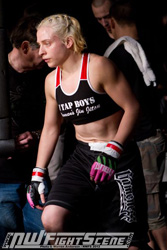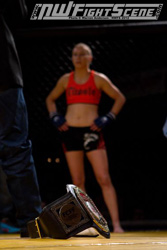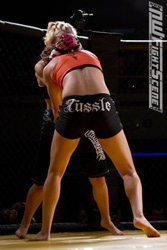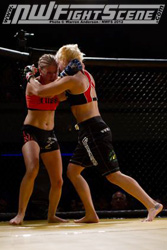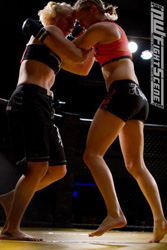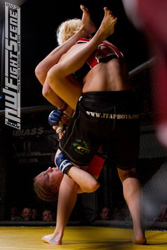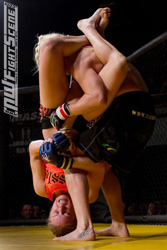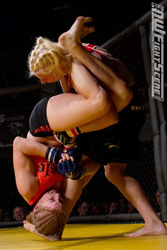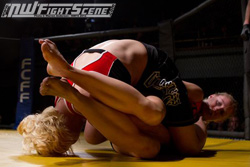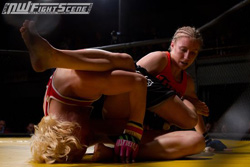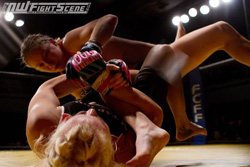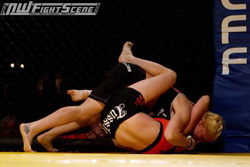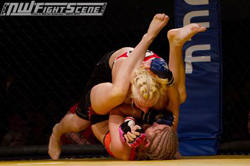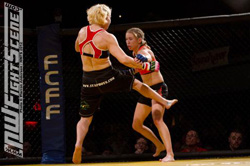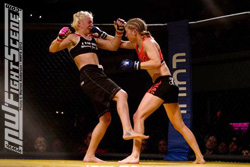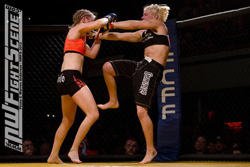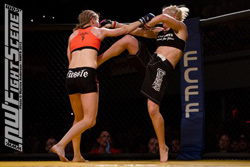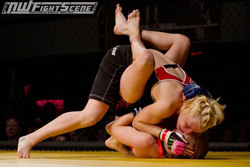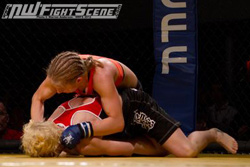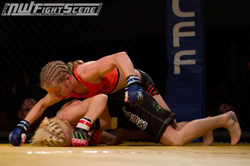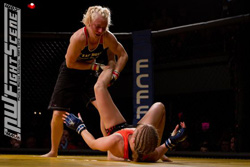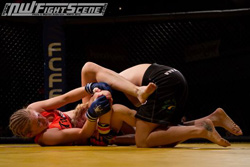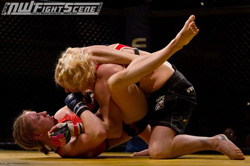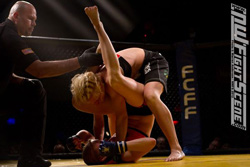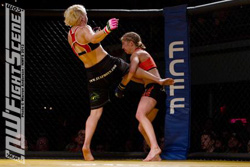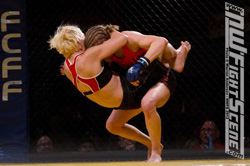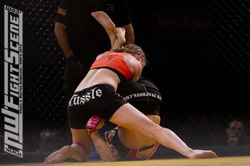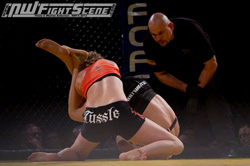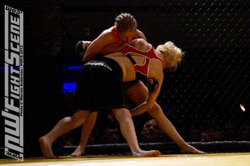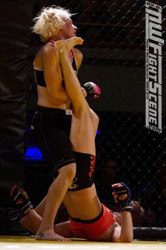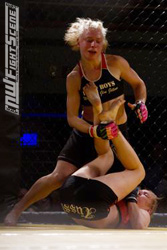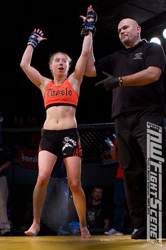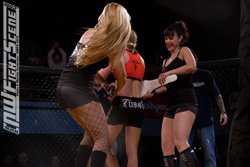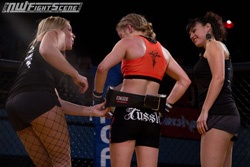 ---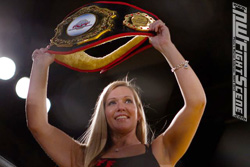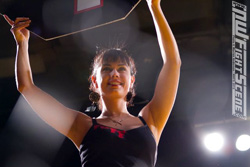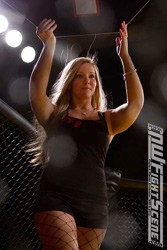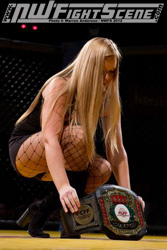 ---