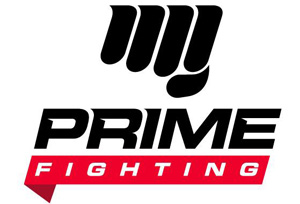 Prime Fighting LLC, headed by promoter Joe Watson, in conjunction with Fisticuffs Gym's Leonard Gabriel Jr., presented their inaugural Pro/Am event on April 13th at the Clark County Event Center just north of Vancovuer WA. A total of 3 pro and 5 amateur bouts took place, inculding 2 amatuer title bouts.
In the pro main event at 170 lbs, 503 West Coast Jiu-jitsu's John Bartlett won all 3 rounds over Yakima MMA's Chaz Jordan for the unanimous decision win. In other pro action, Fisticuffs' Jason "Pepsi" Novelli subbed Yakima MMA's Eduardo Torres with a rear naked choke late in the 3rd round of their lightweight battle, while at 140 lbs, Alive MMA's Dylan Atkinson got Art of War's Brent Alvarez to verbally tap at just over 3 minutes into the first round.
Fisticuffs' Mo Abed got a big KO finish on Michael Saiville in the first round to win the Prime Fighting Amatuer Lightweight title. Redneck Militia's Mike Savage picked up the Prime Fighting Amateur Featherweight Title with a 5 round decision win over Gladiator MMA's Steve Southern.
Prime Fighting will likely hold their next event this summer. In the meantime, Fisticuffs Gym will host their next all-amateur fight event, FAMMA VIII, on May 4th. More about Prime Fighting at primefighting.com and facebook.com/PrimeFighting. More info on Fisticuffs Gym at fisticuffsgym.com/.
---
Bout 1 - Amateur 190 lbs
TJ Koehler (Gladiator MMA) def Ardanay Mora (White Buffalo Warriors)
by Unanimous Decision (All judges 29-28)
Bout 2 - Amateur 152 lbs
Stephen Wing (Red Neck Militia) def David McManis (Desert Dogs)
by KO @ 2:37 Rd 1
Bout 3 - Amateur 170 lbs
Jordan Hillis def Eric Burns by KO @ 2:26 Rd 1
Bout 4 - Amateur 145 lb Title
Mike Savage (Redneck Militia) def Steve Southern (Gladiator MMA)
by Unanimous Decision
Bout 5 - Amateur 155 lb Title
Mo Abed (Fisticuffs Gym) def Michael Saiville (Country Boy Fight Team)
by KO @ 2:29 Rd 1
Bout 6 - Pro 140 lbs
Dylan Atkinson (Alive MMA) def Brent Alvarez (Art of War)
by Verbal Submission @ 3:06 Rd 1
Bout 7 - Pro 155 lbs
Jason Novelli (Fisticuffs Gym) def Eduardo Torres (Yakima MMA)
by Rear Naked Choke @ 4:05 Rd 3
Bout 8 - Pro 170 lbs
John Bartlett (503 WCJJ) def Chaz Jordan (Yakima MMA)
by Unanimous Decision (All judges 30-27)