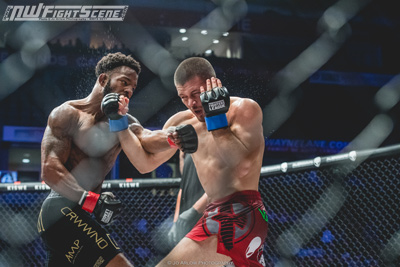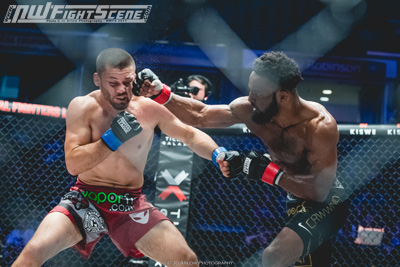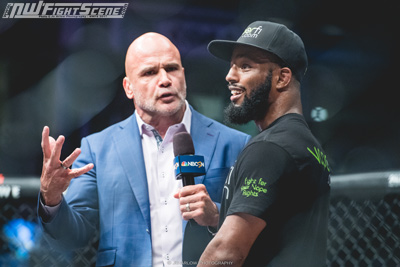 Andre Harrison wins via decision over Steven Rodriguez in the PFL Everett Main Event

The Professional Fighters League, formerly the World Series of Fighting, descended upon Everett WA on July 29th, presenting a loaded card filled with local, national and international talent. An appreciative crowd turned out early for the mid-afternoon start time and stayed through the NBSCN televised main card in a marathon of professional MMA, with 9 of 11 fights going the distance! On hand was Everett's native son, MMA Legend Randy Couture, and the Official Voice of the Decagon, Jazz Securo, kept the crowd fired up in between fights.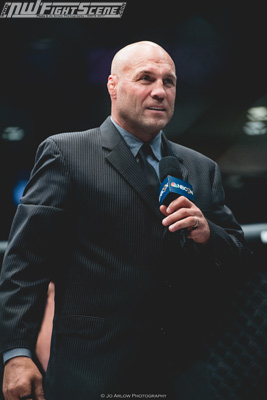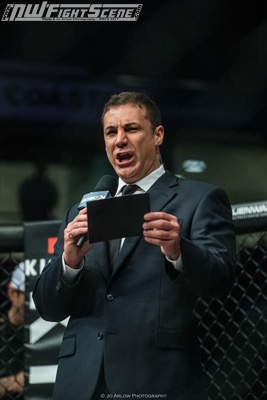 In the main event, New York's Andre "The Bull" Harrison - the WSOF 145 lb champion - put his undefeated 16-0 record on the line in taking on Costa Rica's Steven Rodriguez in a 5-round, non-title featherweight contest. The bout was ultra-competive throughout, both fighters displaying speed and power with their standup. Harrison had the edge with his takedowns and ground control, and it was this factor garnerning him the unanimous decision win with all judges seeing it 49-46 in Harrison's favor.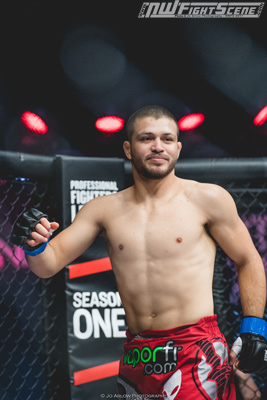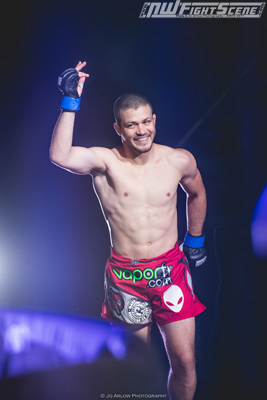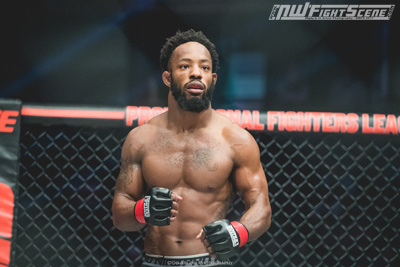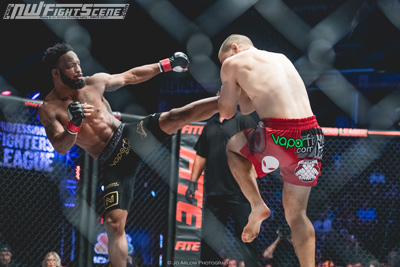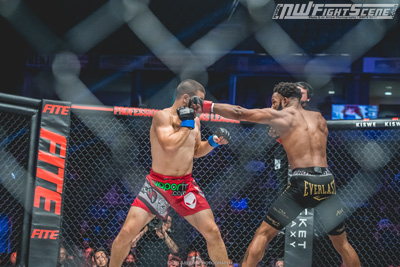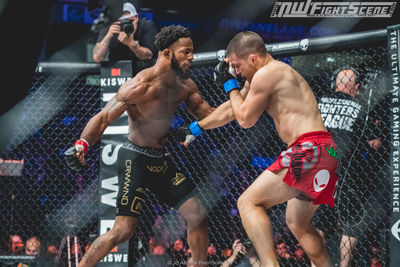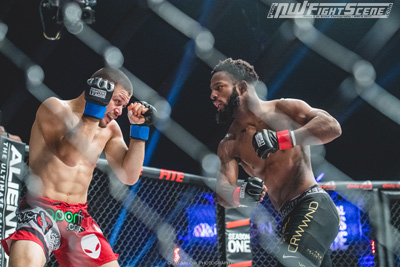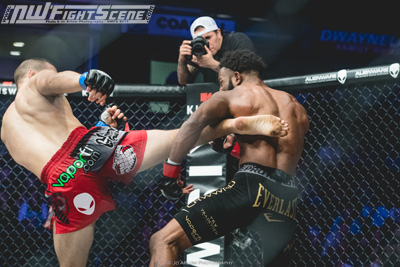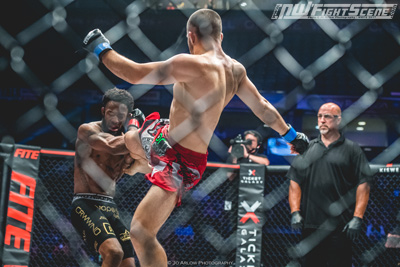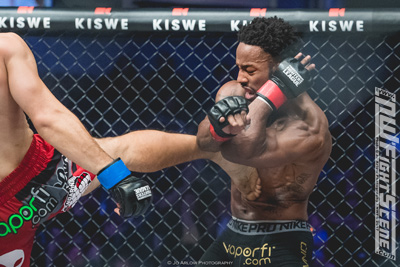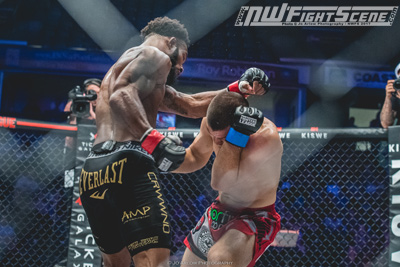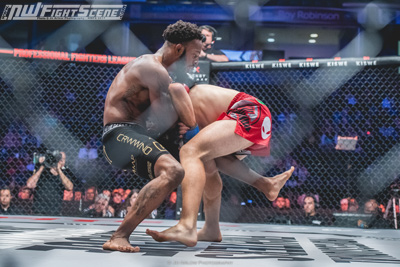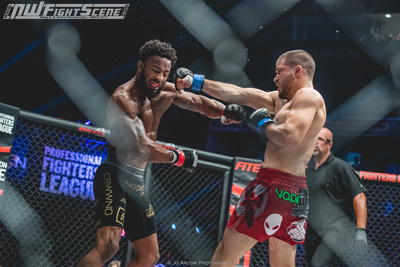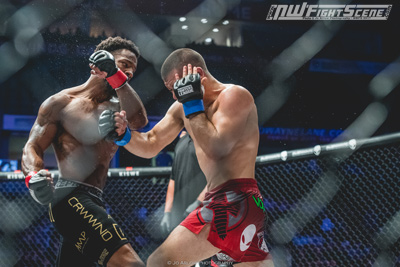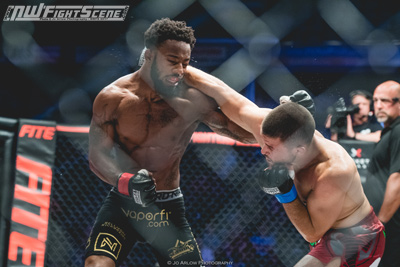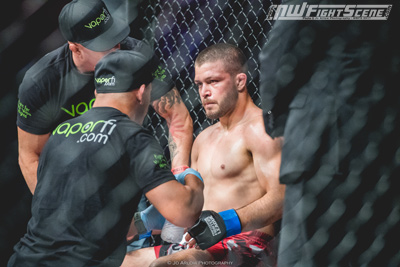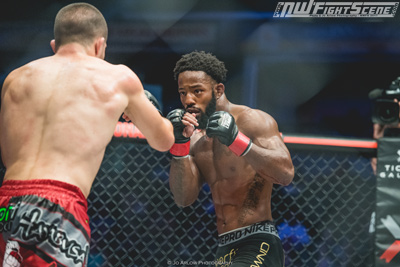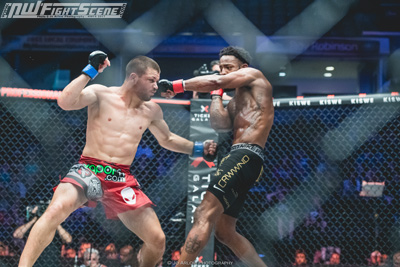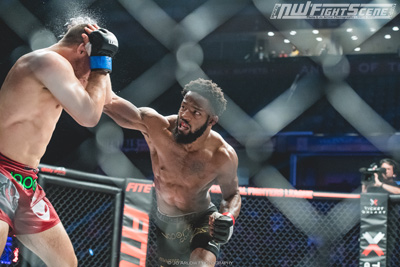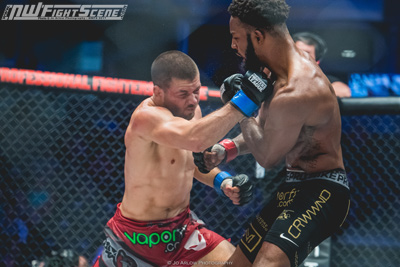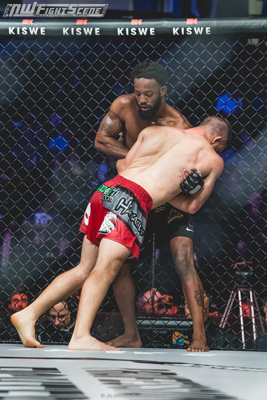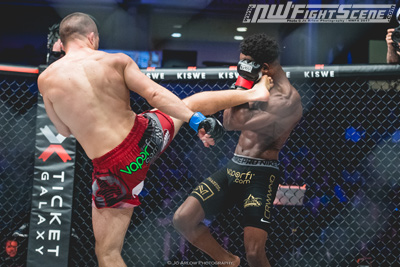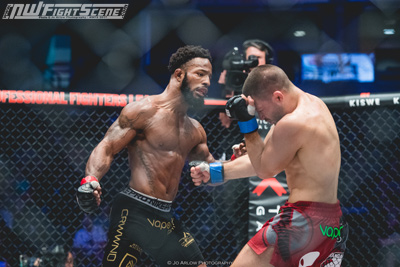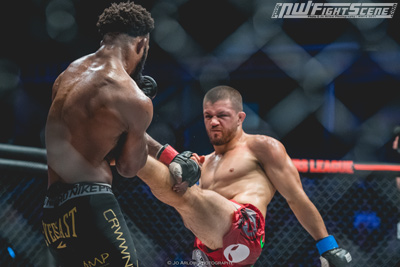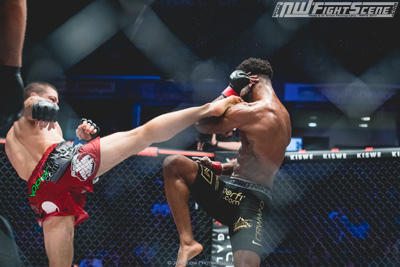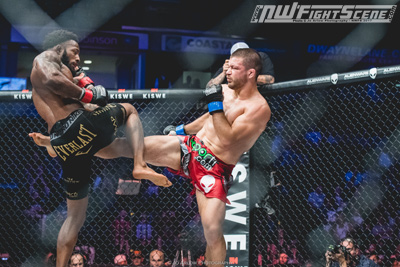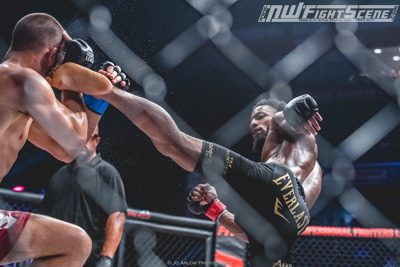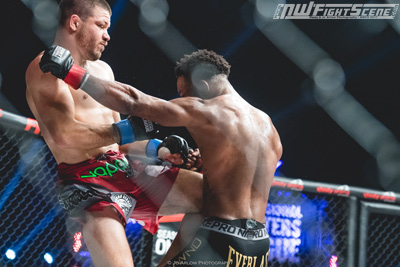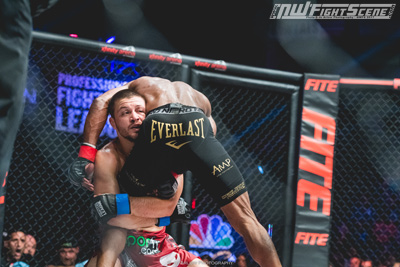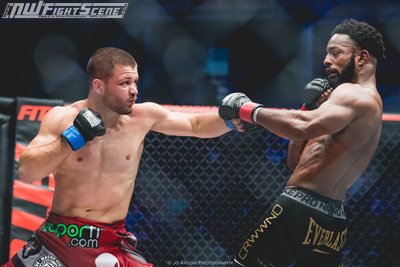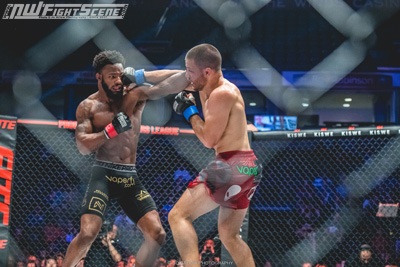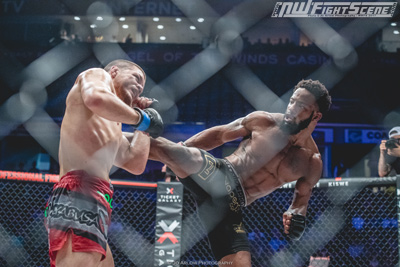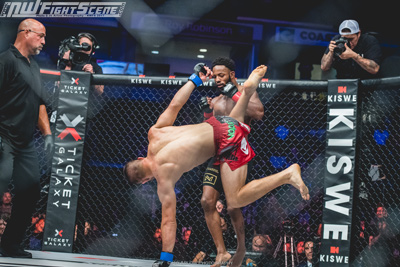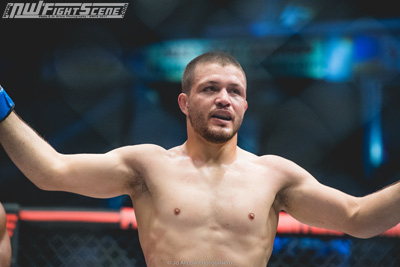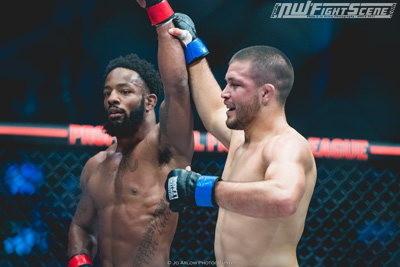 In the co-main event, Japan's Yushin Okami and Brazil's Andre Lobato squared off at 185 lbs. In the first, Okami scored numerous takedowns from the clinch and worked from the top, while Lobato would defend with submission attempts, nearly catching Okami with an armbar at one point. In the 2nd, again Okami got an early takedown and was on Lobato like glue for the rest of the round. Every time Lobato would work back to the feet, Okami would take him right back down and work in more offense. The final round was a mirror of the 2nd and after the final bell, the three judges saw it for Okami 30-27, 30-27, 30-25.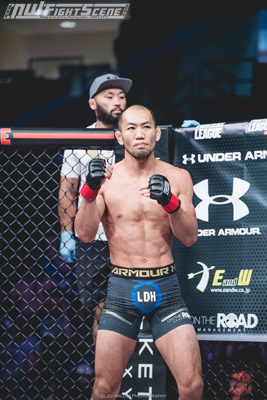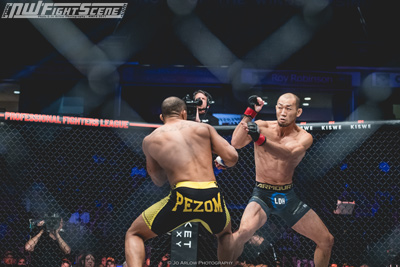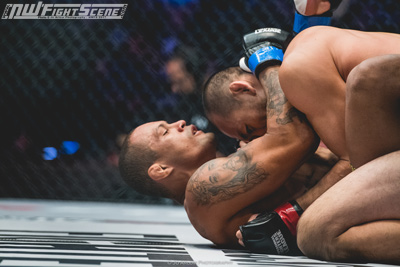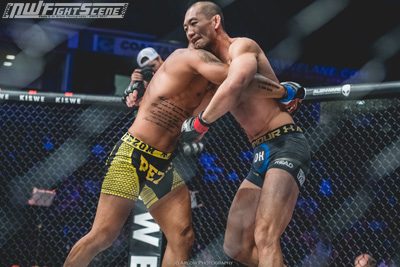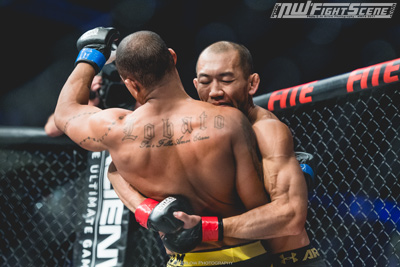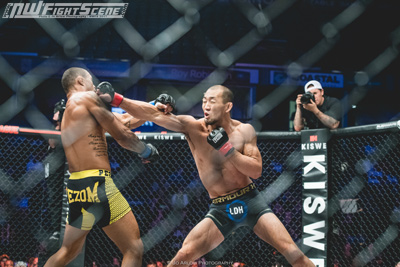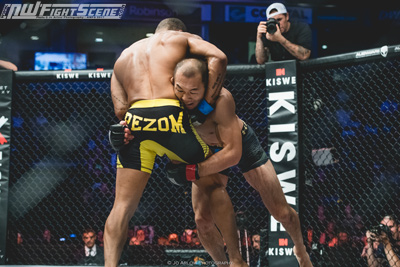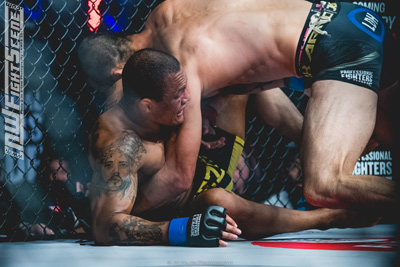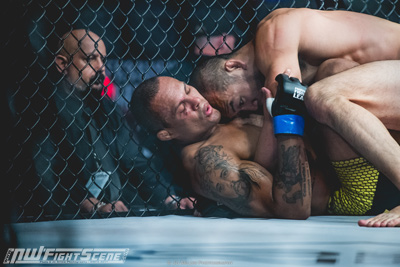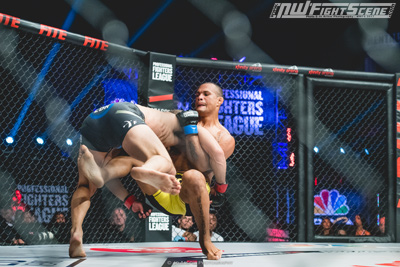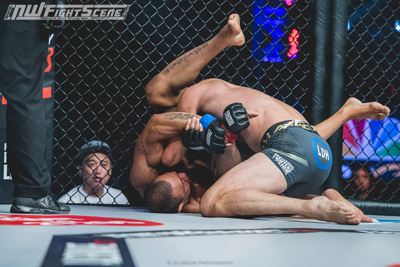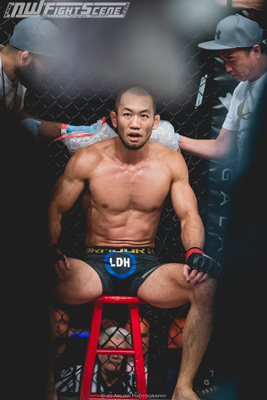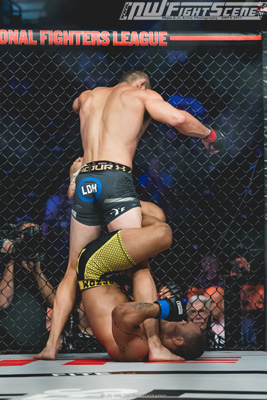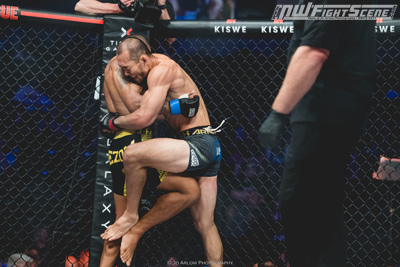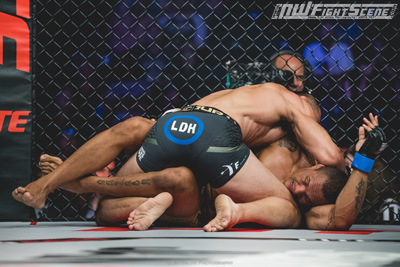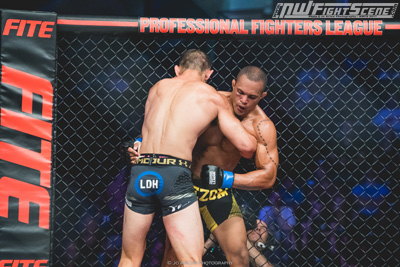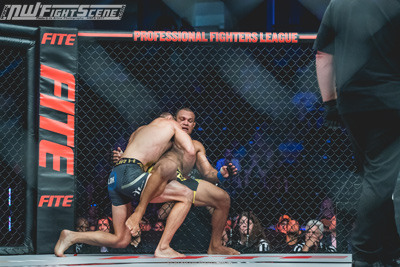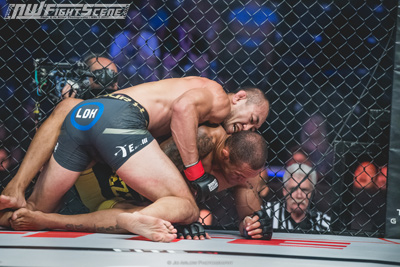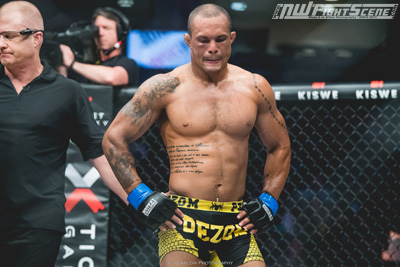 MMA Superstar Jake Shields got an impressive takedown early in the first and then proceeded to work over opponent Danny Davis Jr with ground strikes and submission attempts to the round's end. In the 2nd, Davis swang for the fences early but Shields was relentless in getting his takedown and then again went to work with RNC attempts and GnP, with Davis defending to the round's end. In the final frame, Davis knew what was coming, but Shield was unstoppable, taking Davis to the mat and again working him over for 5 minutes. After 3 rounds, the judges saw it 30-25,30-24,30-24 for Jake Shields.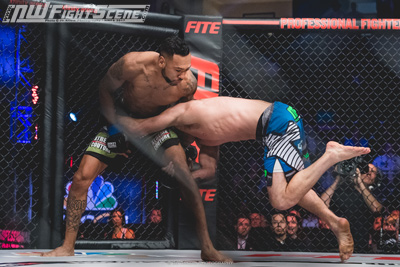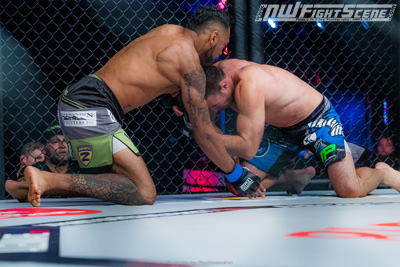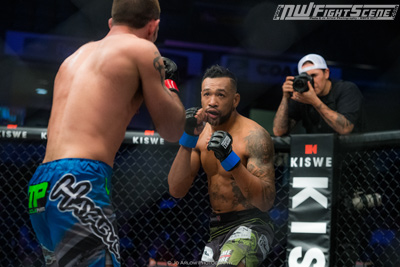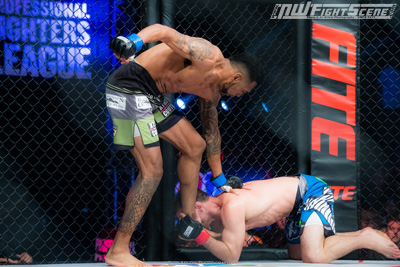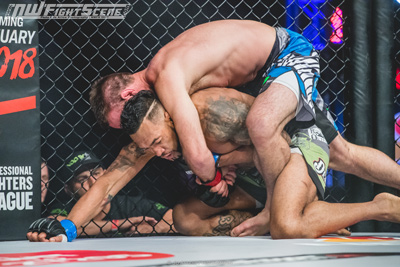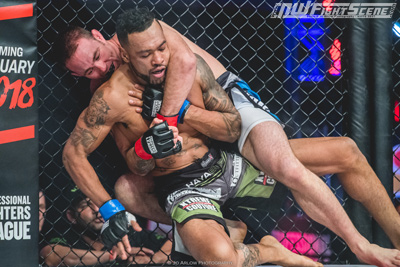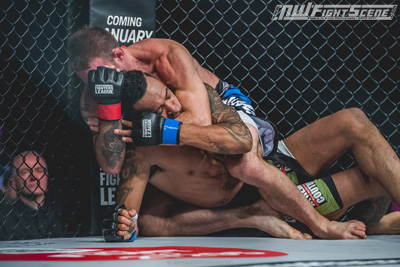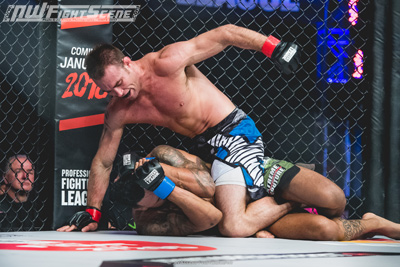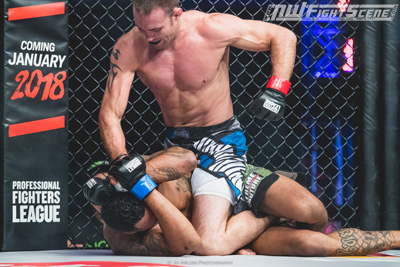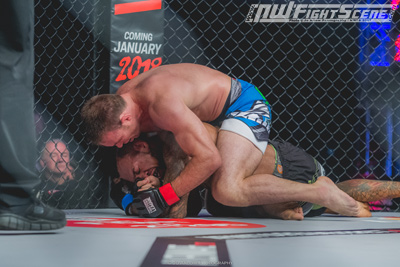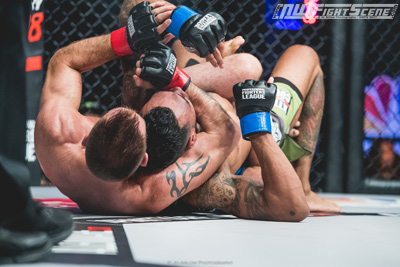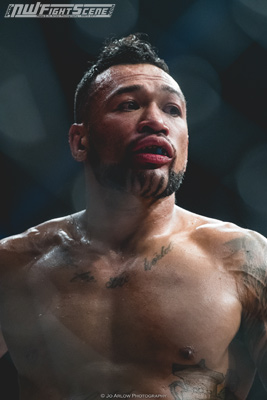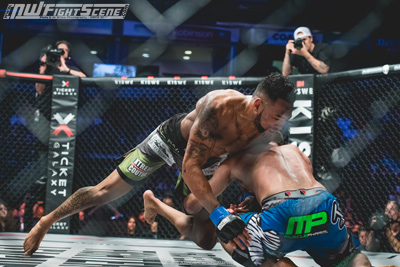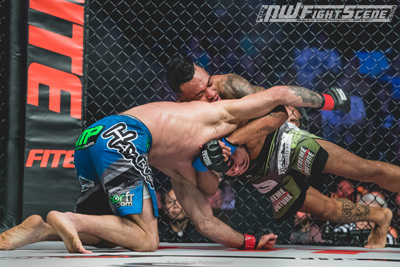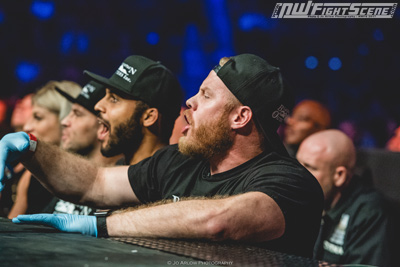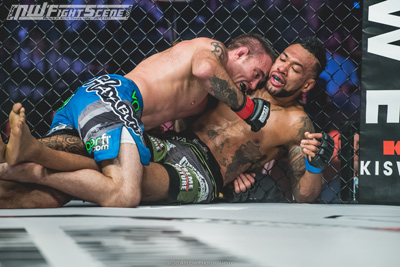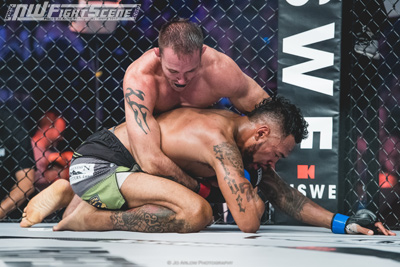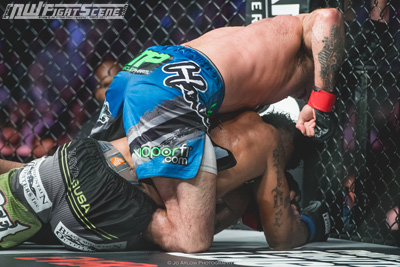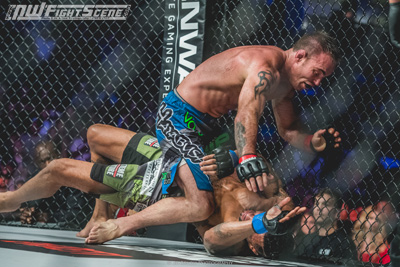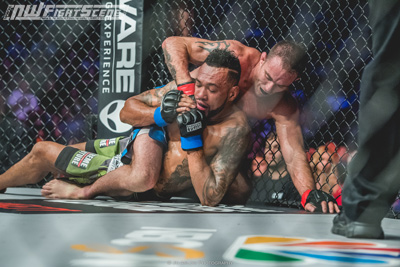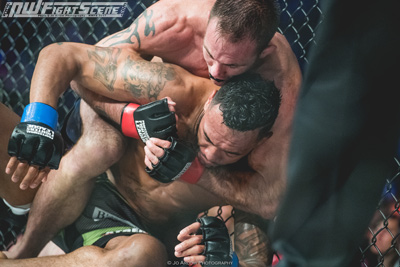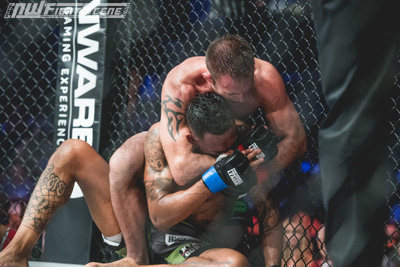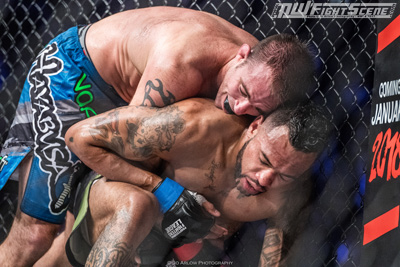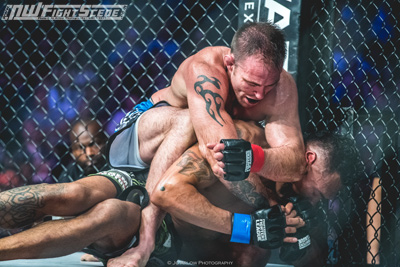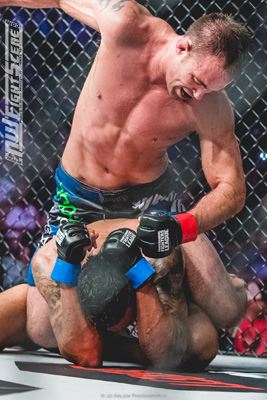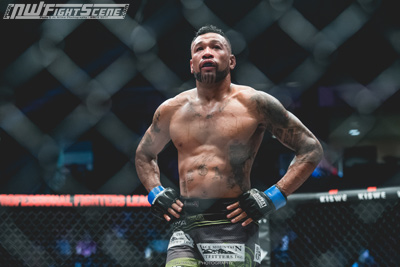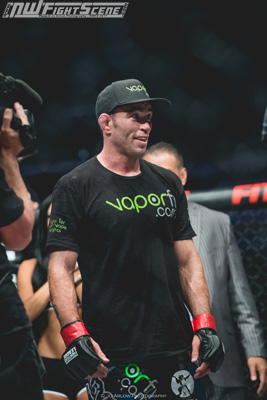 Rio de Janeiro's Bruno Santos opened the main card with a unanimous decision win over Pennsylvania's Rex Harris in a middleweight matchup. Much of the fight was spent on the feet, both fighters tagging each other. Santos though got takedowns in each round and had the edge on the feet to garner a unanimous decision win 30-27 x3.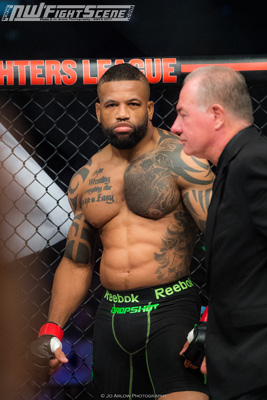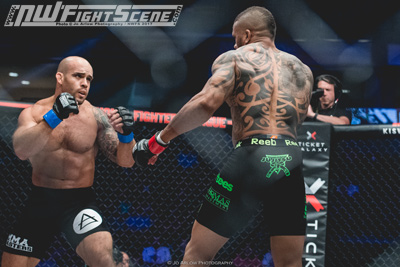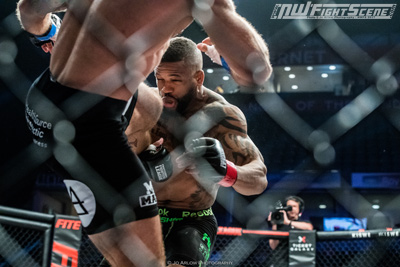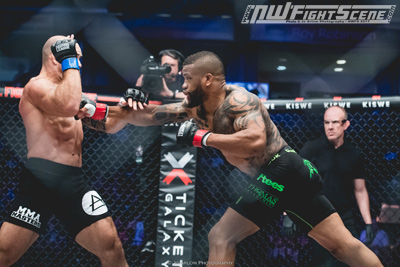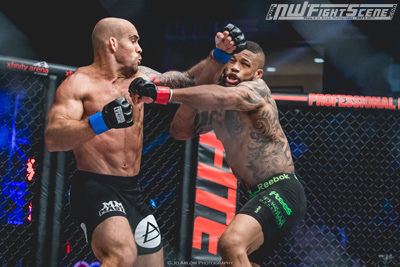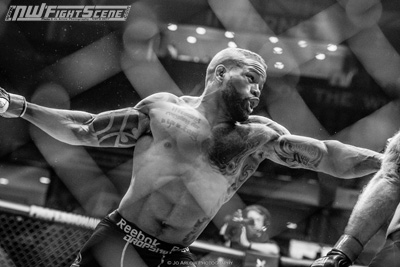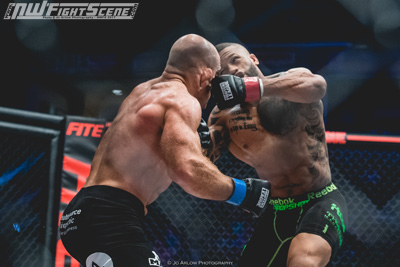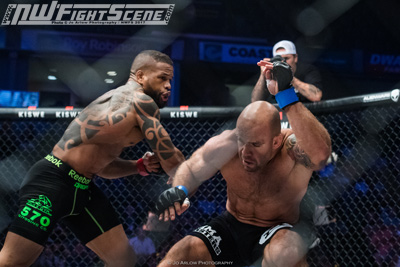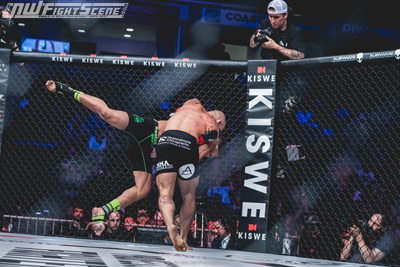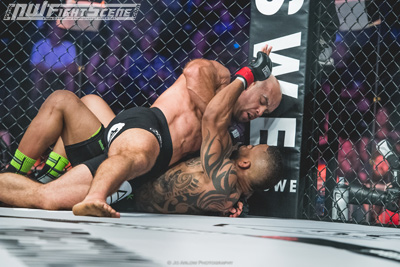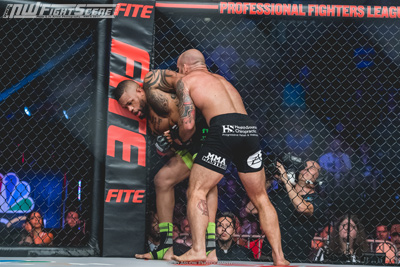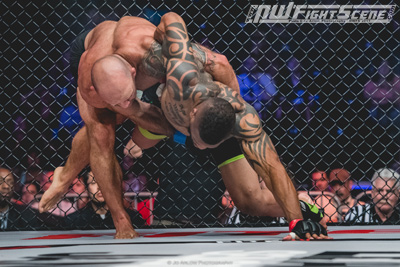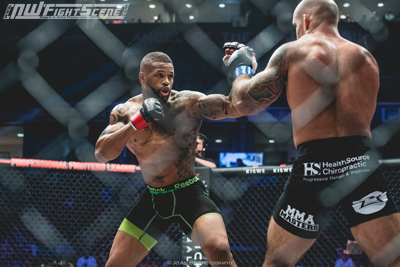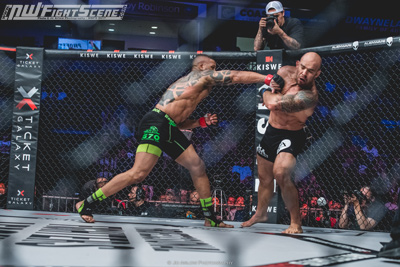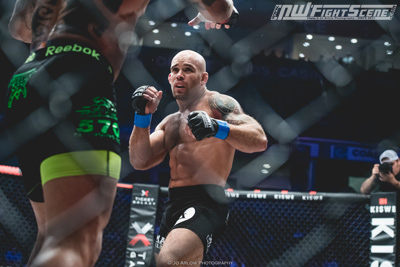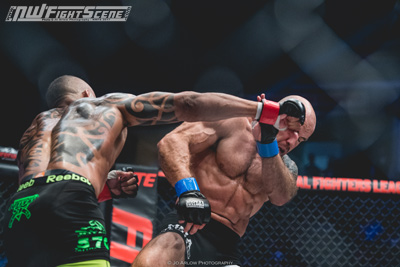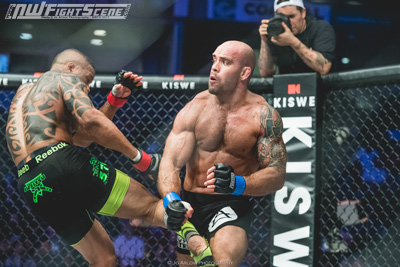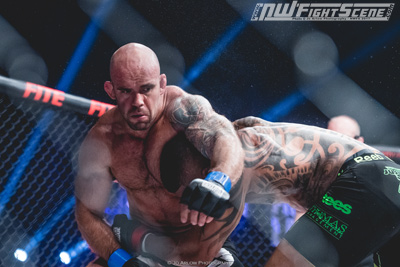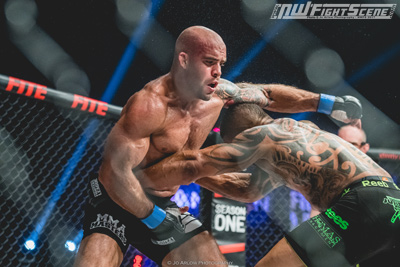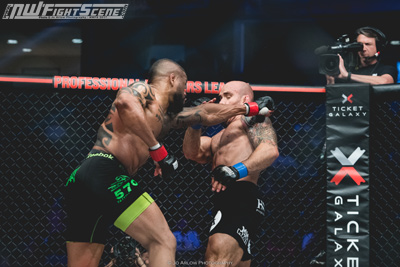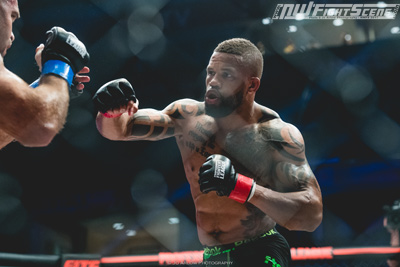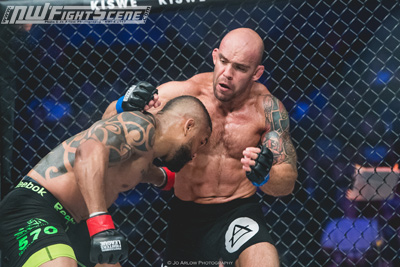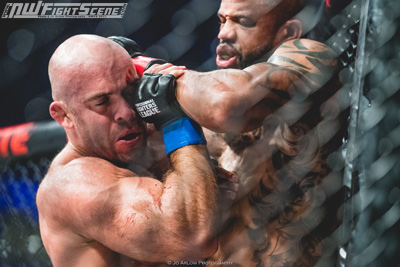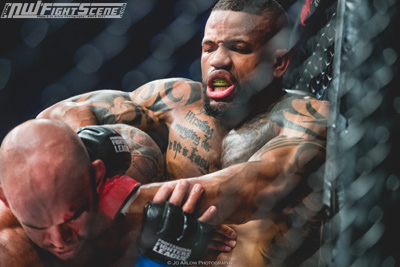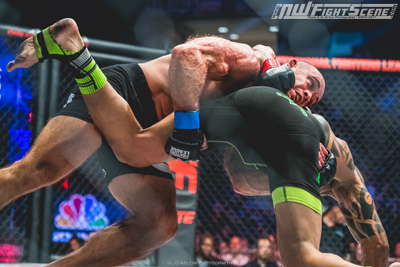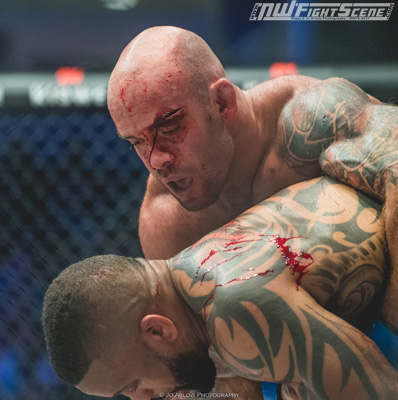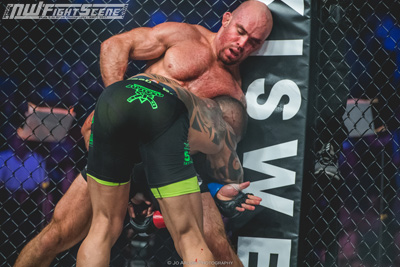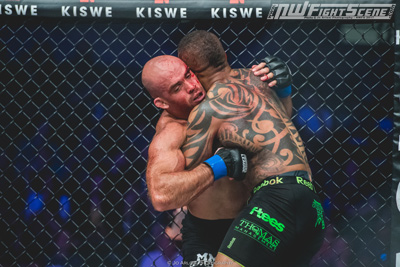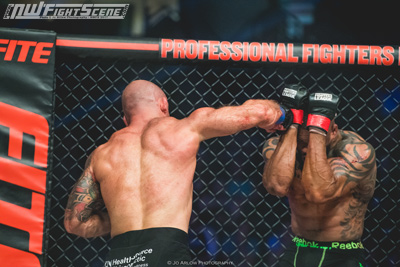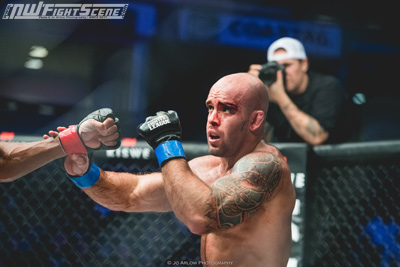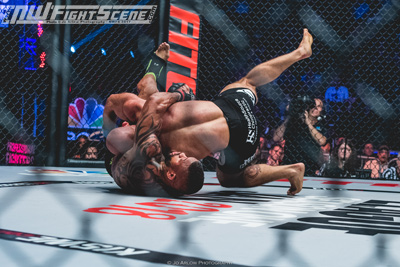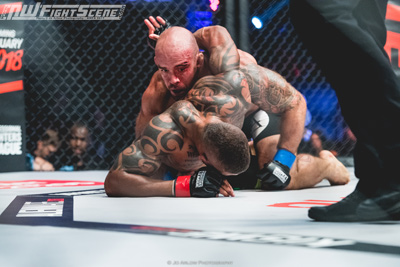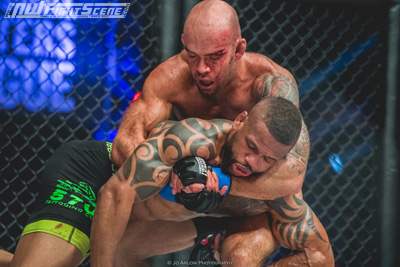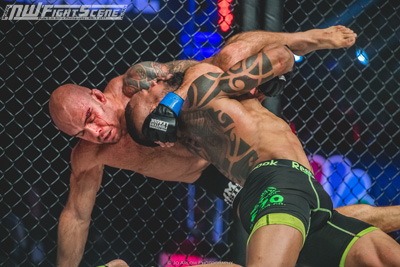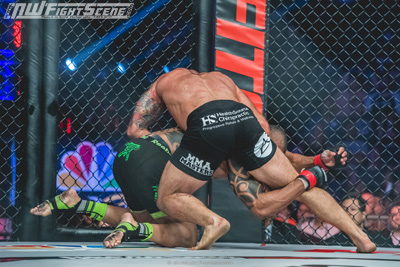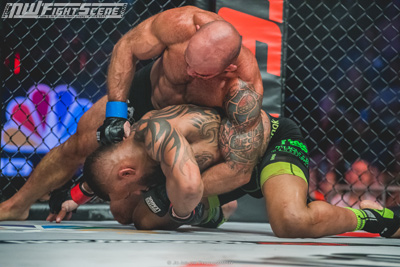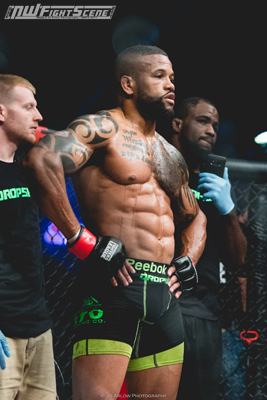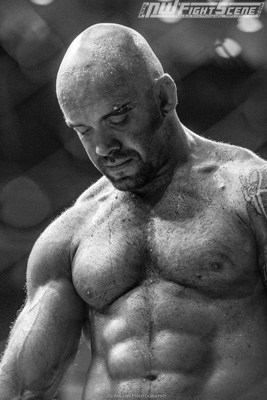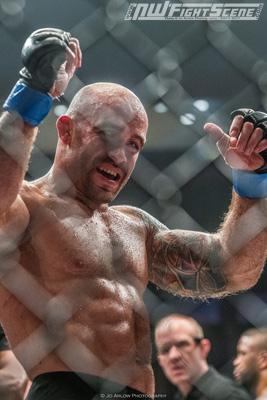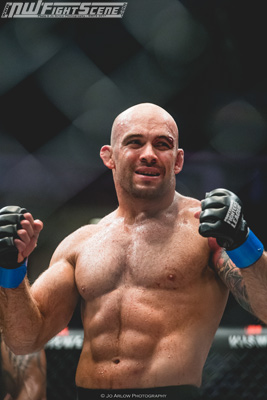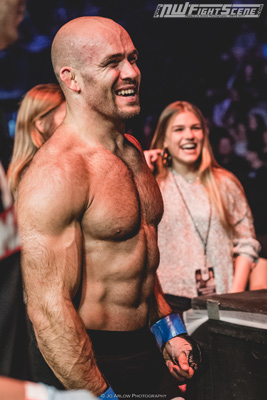 The "Main Event" of the preliminary card was a heavyweight showdown between two ultra-tough fighters in Denver's Josh Copeland and Vegas-based Mike "Mak" Kyle. This was an all-standup affair, both big men throwing with bad intentions throughout and both scoring in their offensive forays. After 15 minutes of action, all 3 judges called it 29-28 in the favor of Copeland.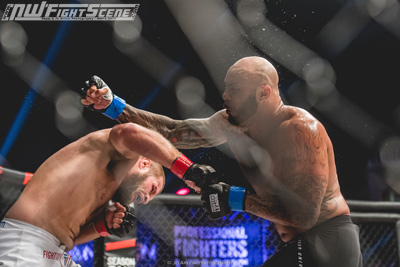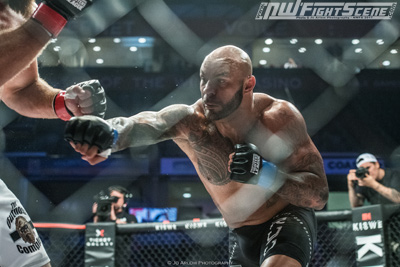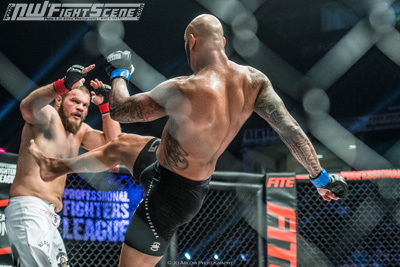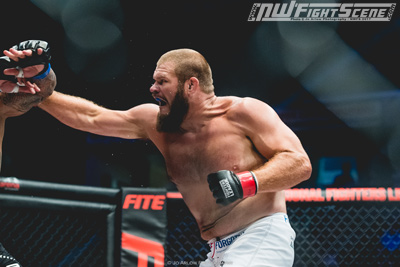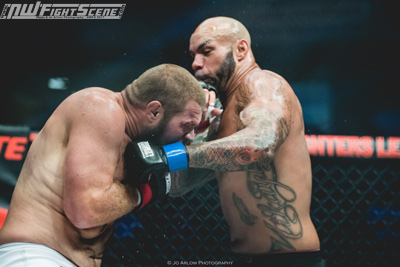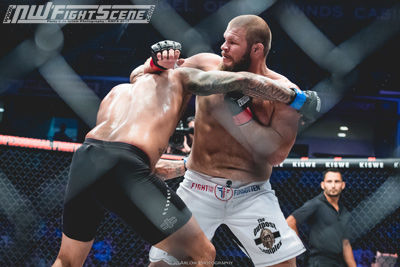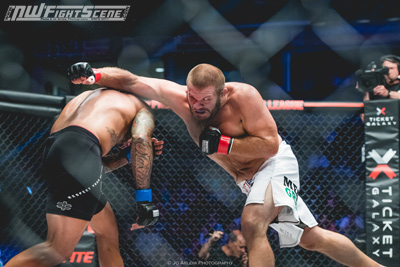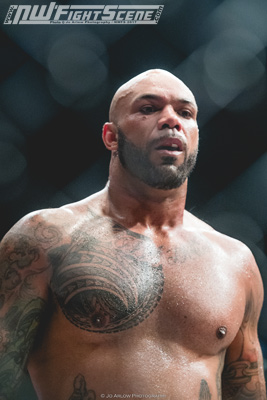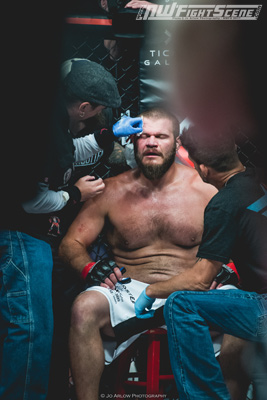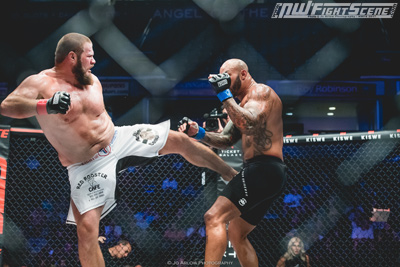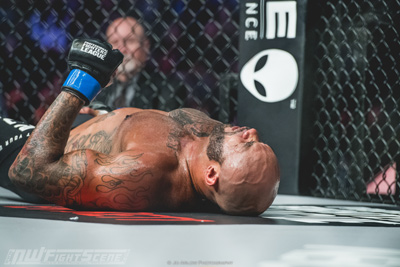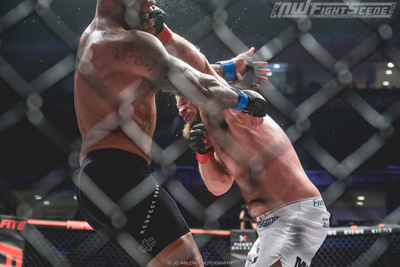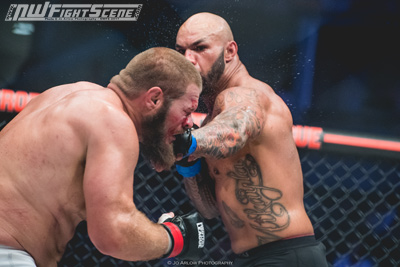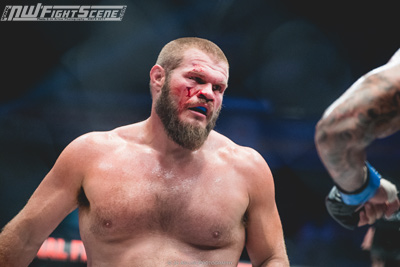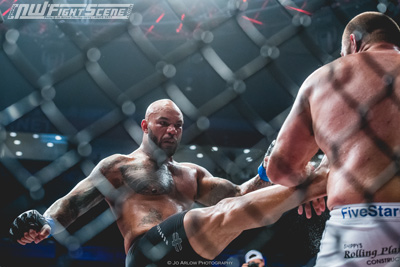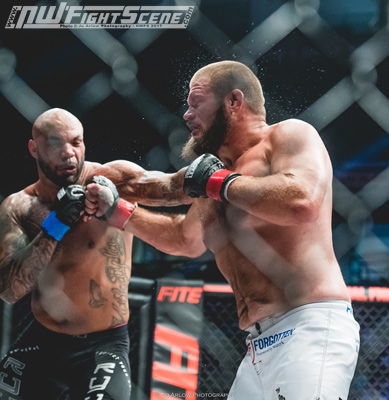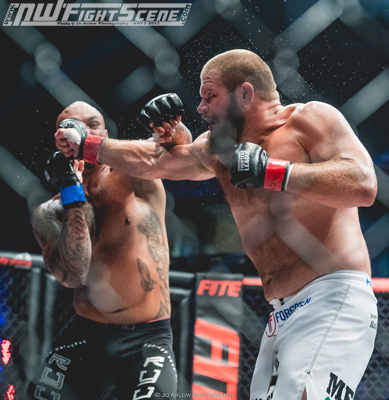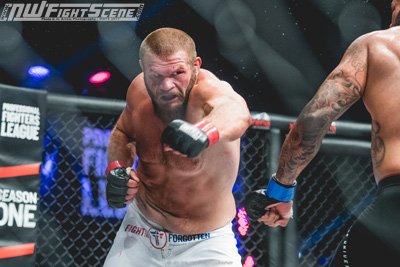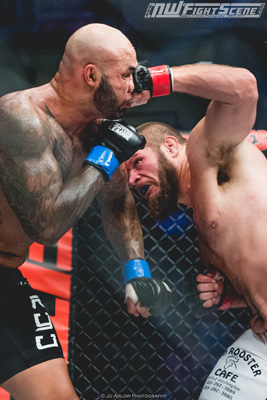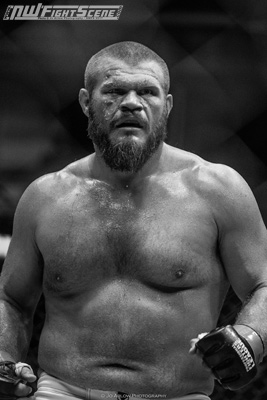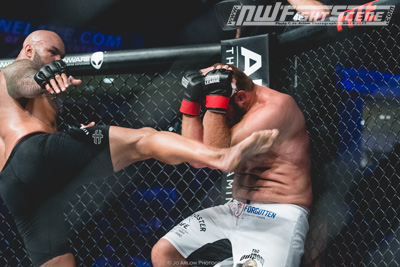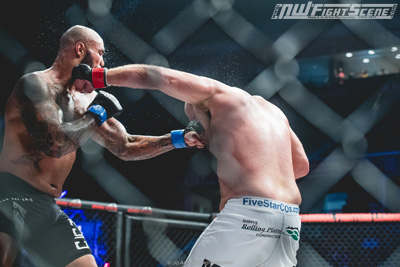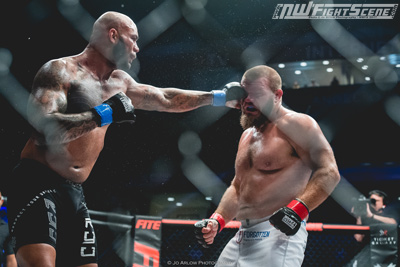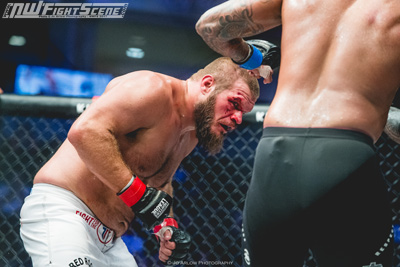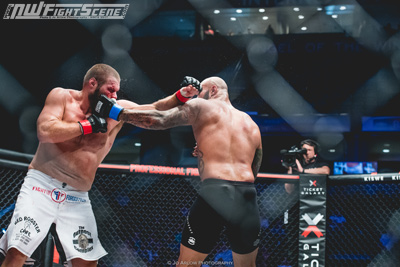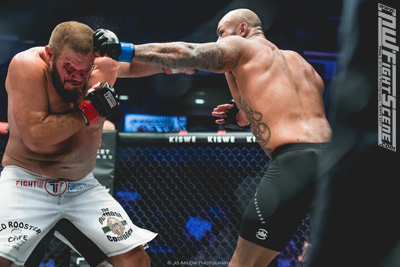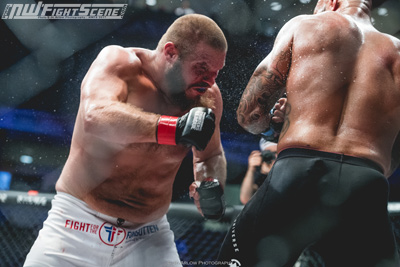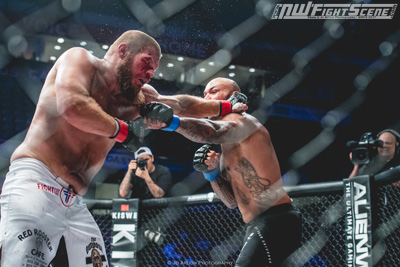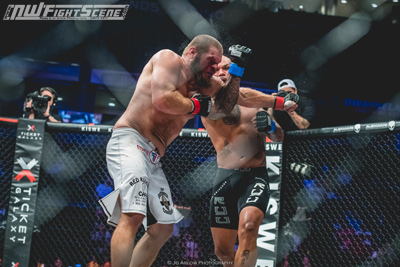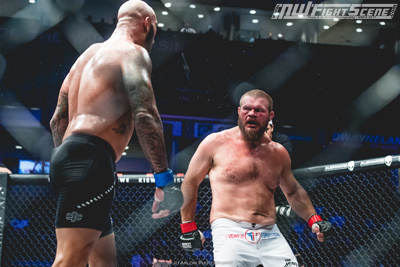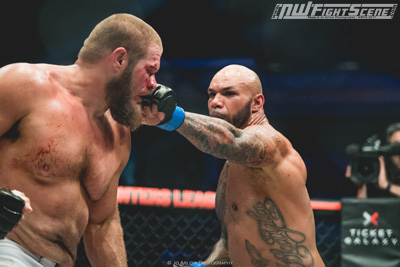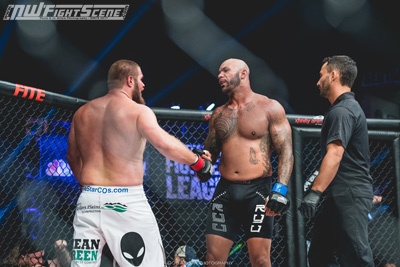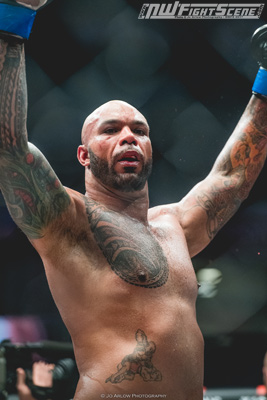 A prelim heavyweight bout saw Jared Rosholt, originally from Sandpoint ID & now fighting out of Texas, utilizing takedowns and a heavy top game to wear down Salt Lake City's Nick Rossborough over three rounds. All three judges saw it 30-25 for Rosholt.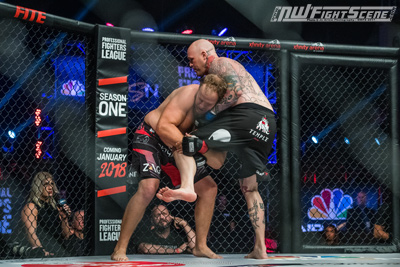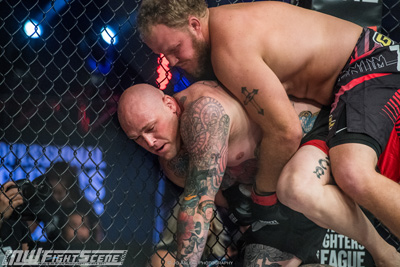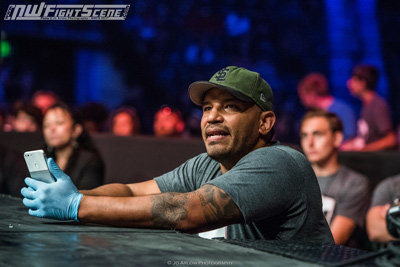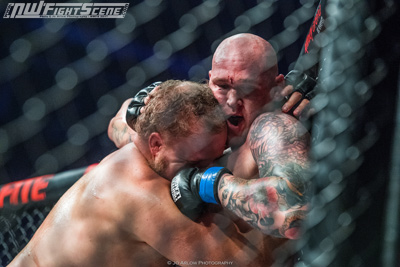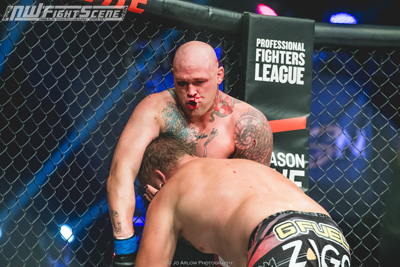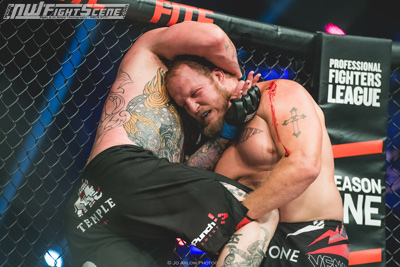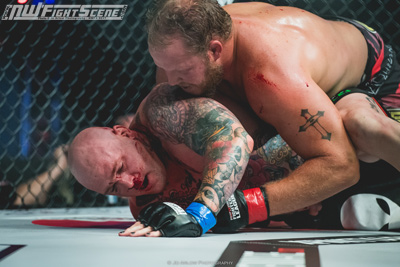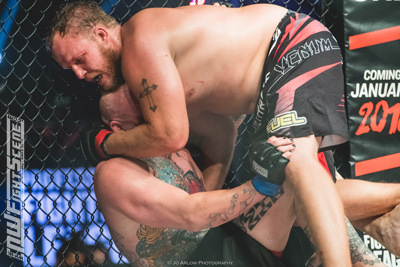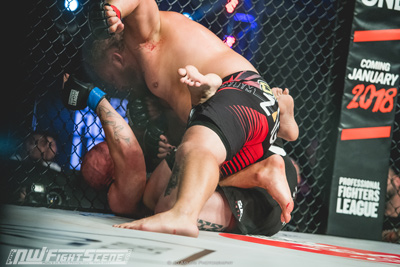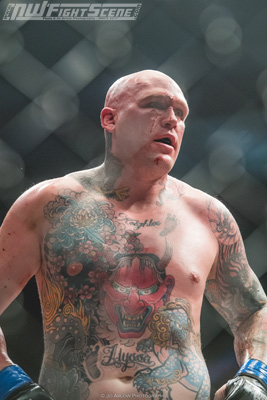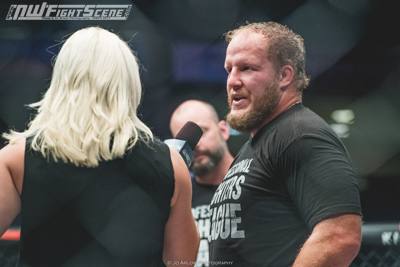 A much anticipated preliminary 155 lb matchup ended abruptly for veteran NW fighter "Fast" Eddy Ellis of Olympia WA who verbally submitted after taking a heavy left hand to the face from Brazilian Luiz Firmino, signalling a possible broken jaw. The official time 1:45 of the first round.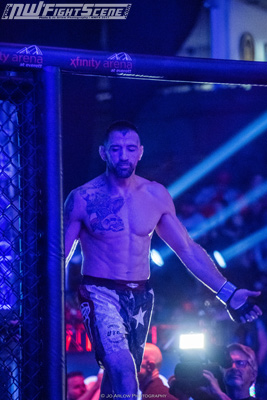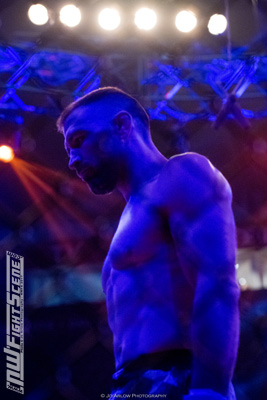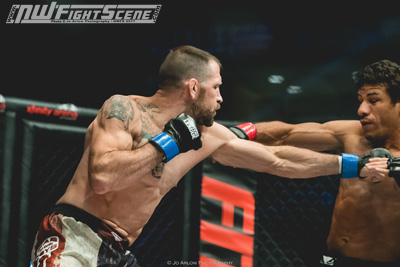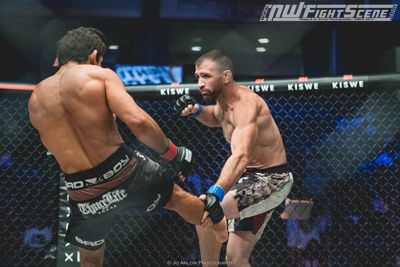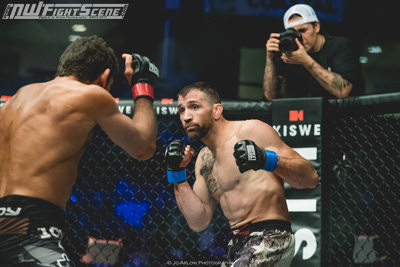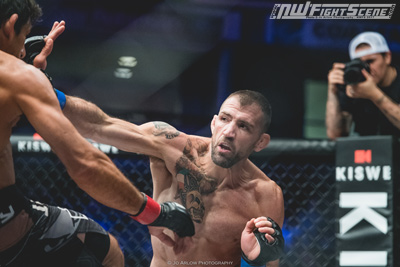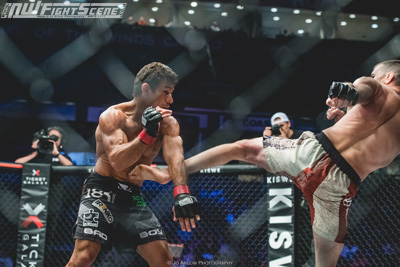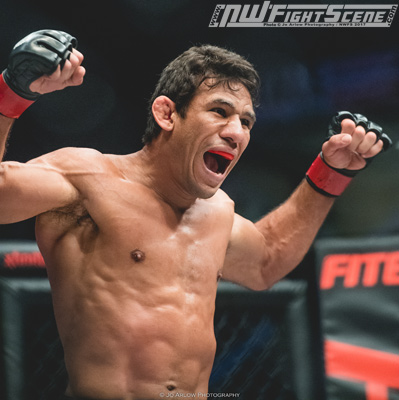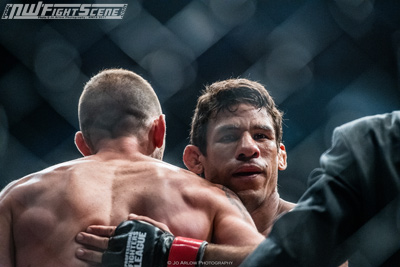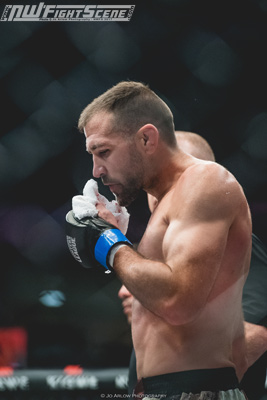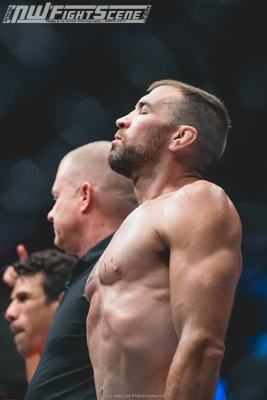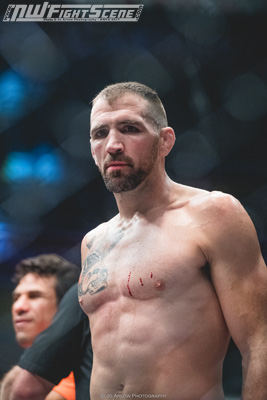 Lanky welterweight Zach Conn, fighting out of Spokane WA, went up a weight class as a late replacement on 4 days notice to take on Chicago's Louis Taylor at 185 lbs. An early takedown from Taylor in the first and some serious ground and pound looked bad for Conn, but the gritty fighter survived the round. In the 2nd, a little more took place in the standup department, but again Taylor took Conn down and went to work. Conn though used his length from the bottom to limit damage. In the final frame, again Taylor got a takedown and it was much of the same. Taylor gets the unanimous decision win 30-27 x3. Conn displays a tremendous amount of heart.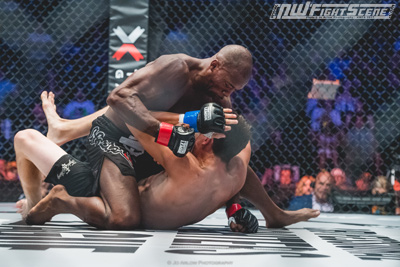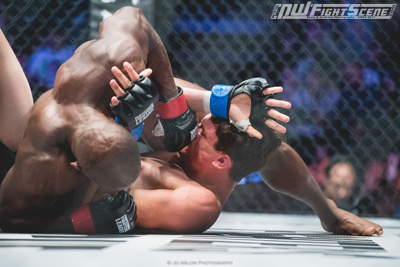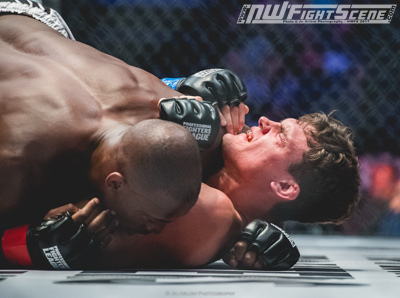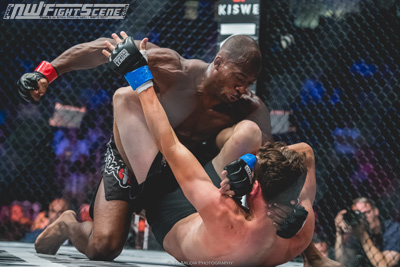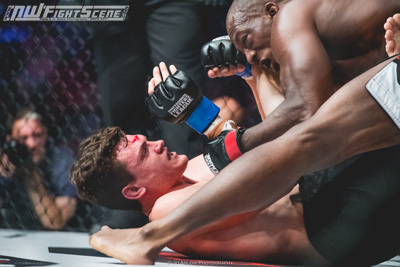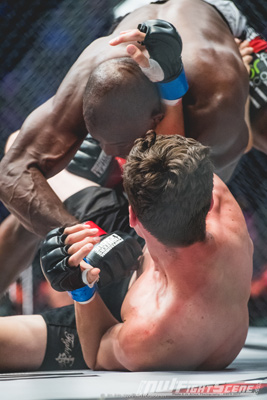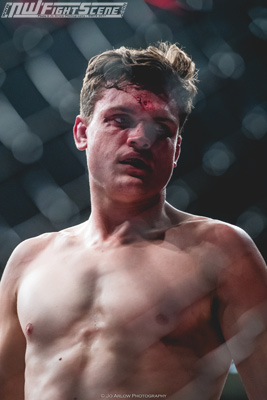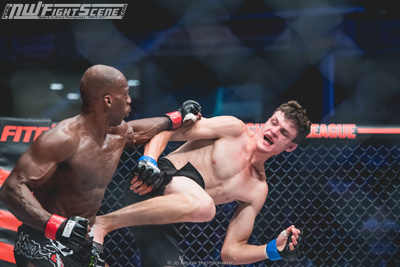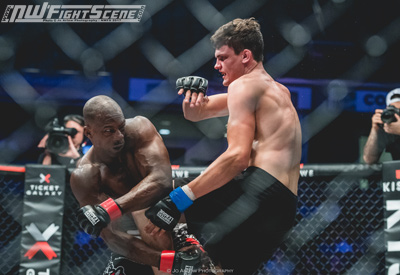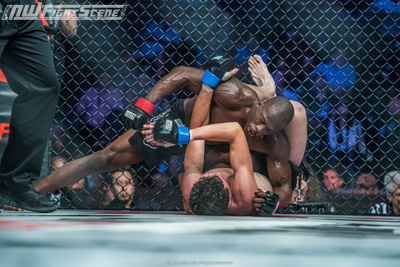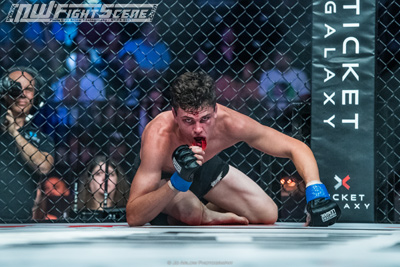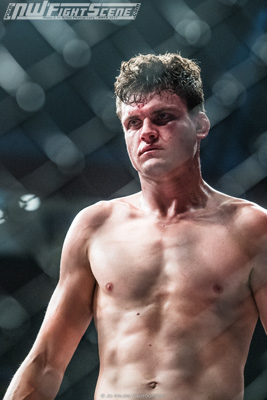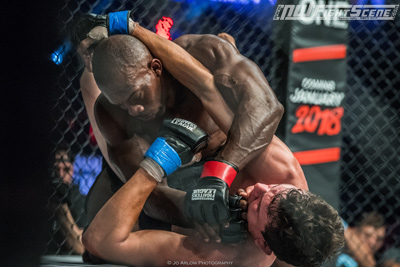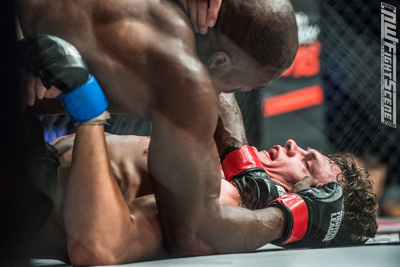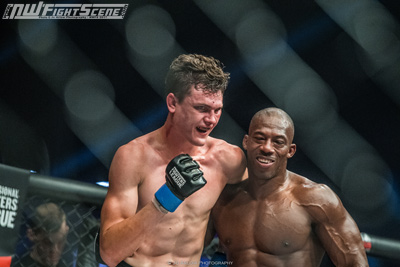 Late replacement Jared Togeson of Moses Lake took on Tuscon AZ's Dale Sopi in a prelim heavyweight contest. Sopi had success with hard leg kicks in the first but a late flurry from Torgeson won the round for the WA State fighter. In the 2nd and 3rd rounds, it was all standup with both fighters having their moments and closing out the fight throwing with absolute abandon. After 15 minutes, 2 judges saw it for Torgeson 29-28, while the third for Sopi 29-28, giving the split decision win to Jared Torgeson.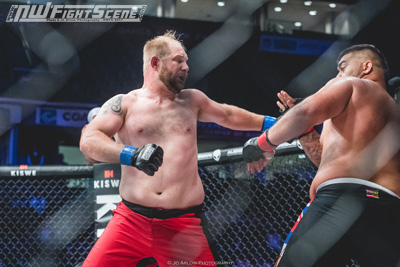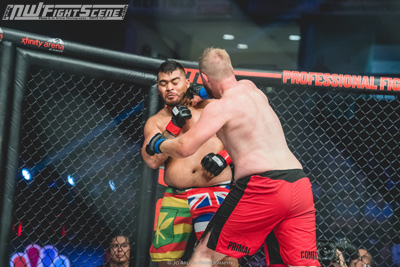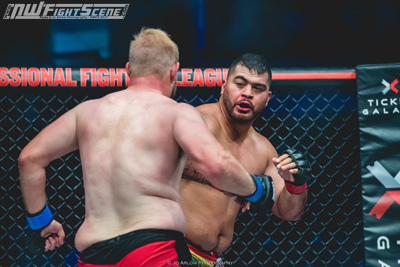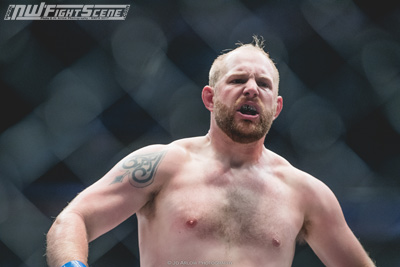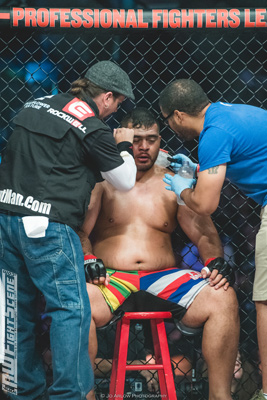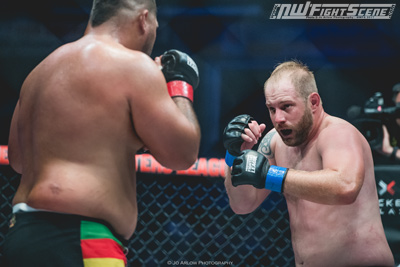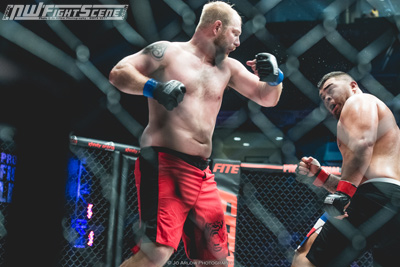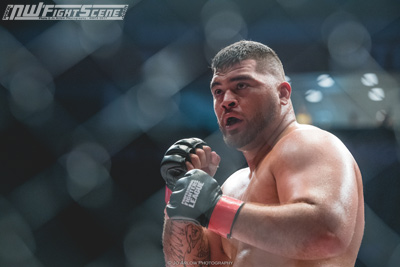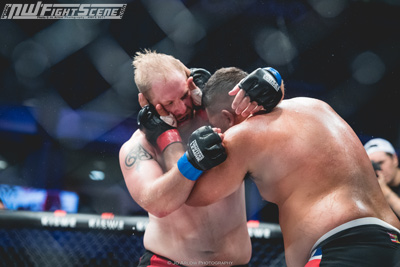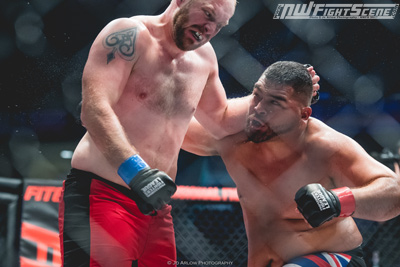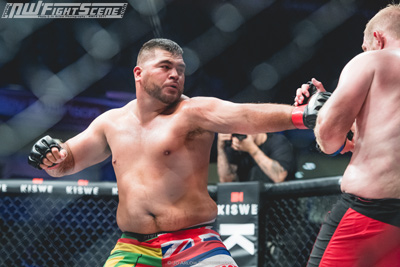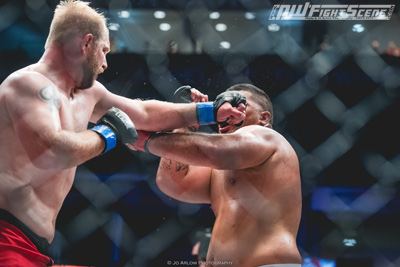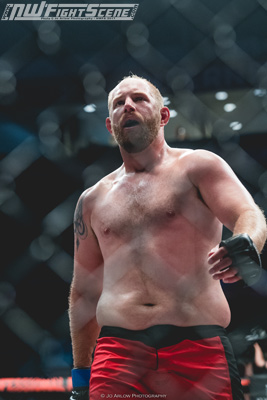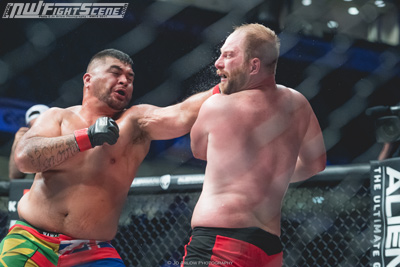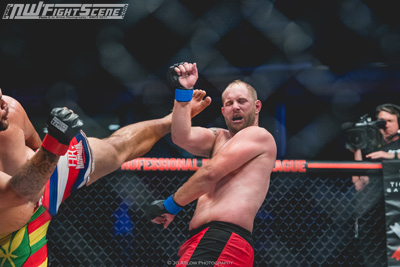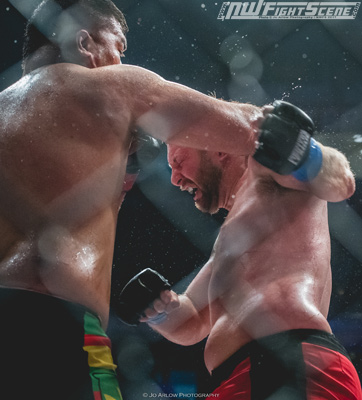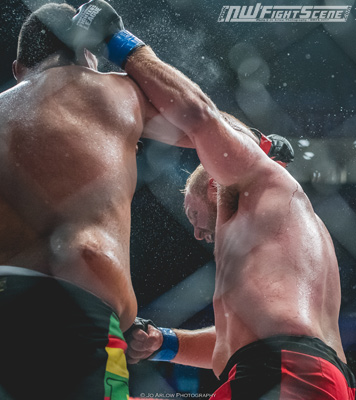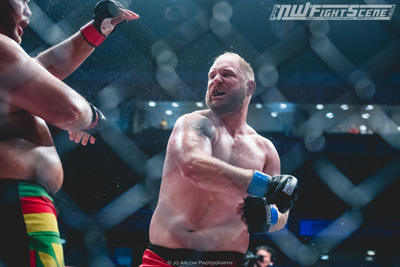 Both Orcas Island WA's Nigretto and Vegas-based, Nampa ID bred Hunsinger battled hard for three solid rounds in prelim welterweight contest. On the feet, the pair were pretty even, both connecting in the exchanges, Nigretto knocking Hunsinger down briefly in the 2nd. The difference in the fight was Hunsinger's wrestling, nailing takedowns in each round and controlling Nigretto on the ground. All three judges saw it for Hunsinger 30-27 who moves to 6-0 while Nigretto falls to 3-2.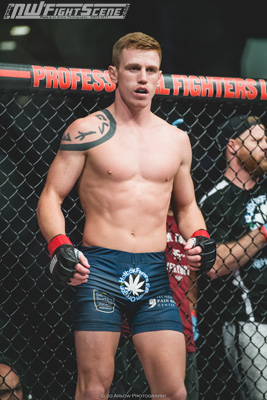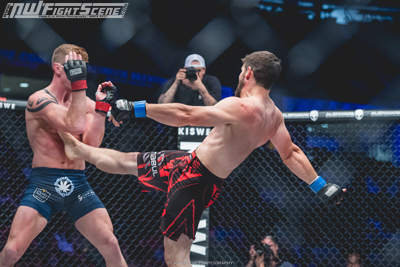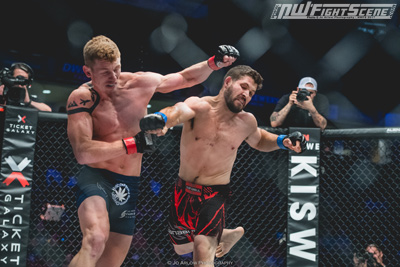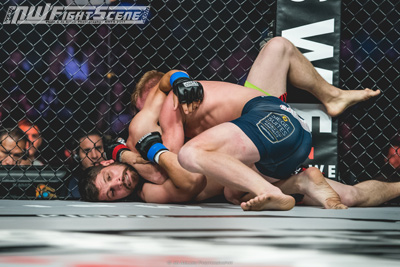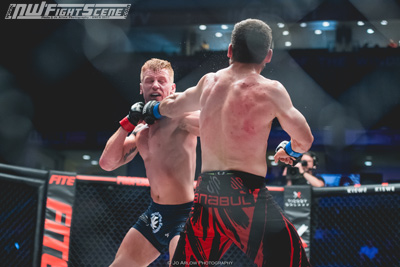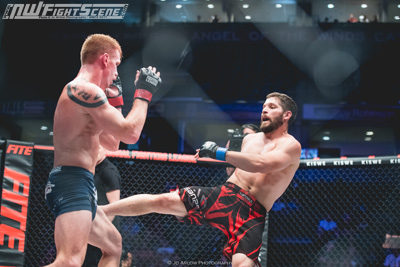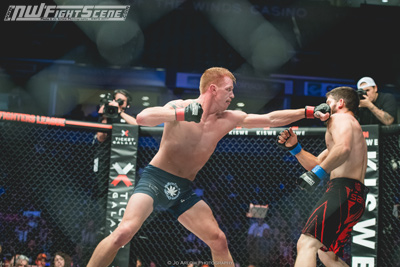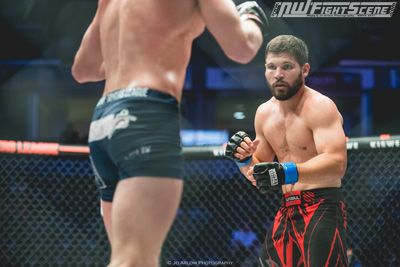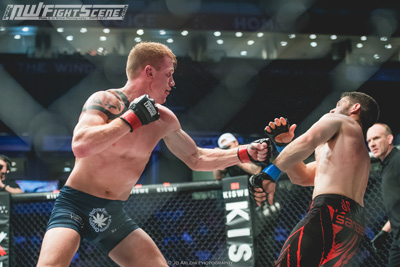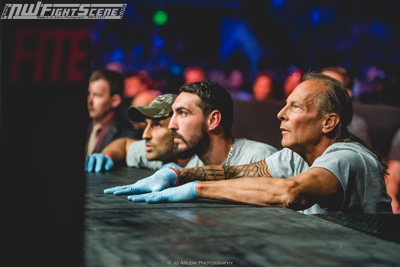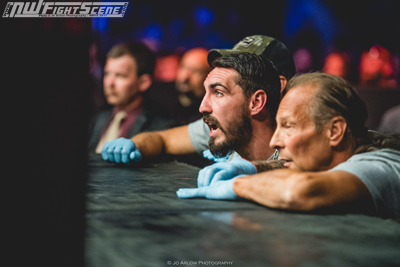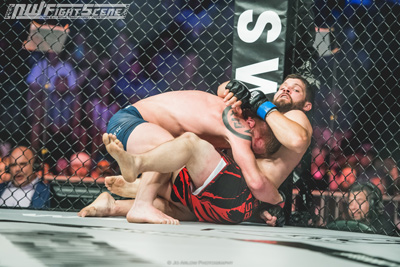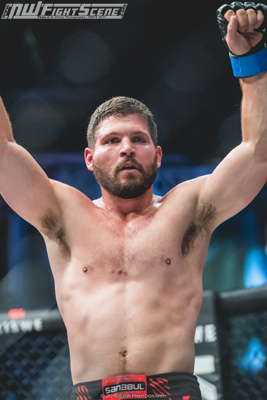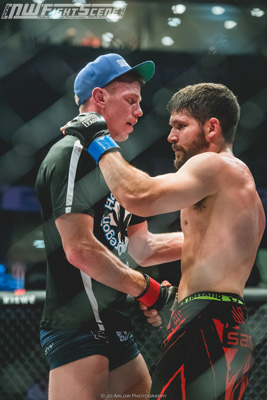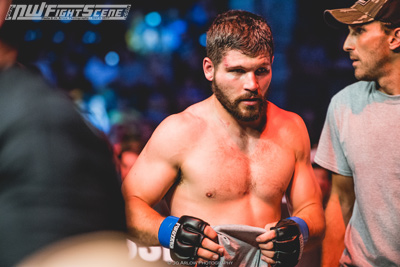 In the opening fight at 185 lbs, a big left hand from Hawaii's Puna Soriano sent Everett WA's Jon Gover sprawling to the canvas and Soriano pounced with ground strikes. Gover pushed to get to his feet but Soriano was soon back on top throwing bombs. Gover would push off with his feet, but Soriano was accurate with his strikes and referee Jeremy Saunders stopped the contest giving Soriano his 2nd pro win to zero losses. Gover falls to 1-2.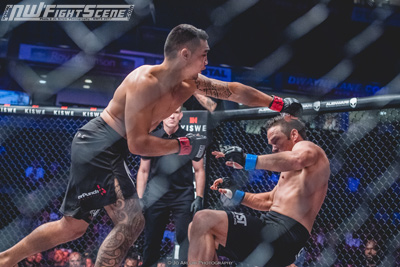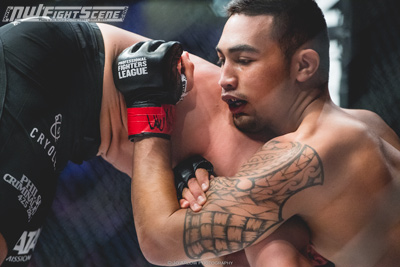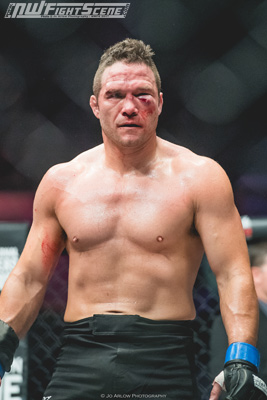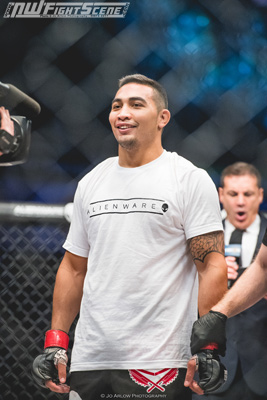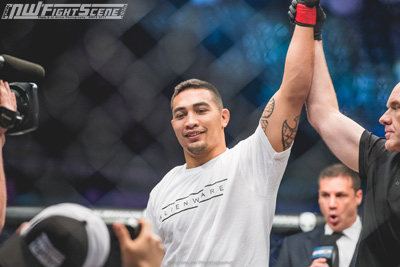 The PFL has two more events scheduled for 2017, ahead of their inaugural 2018 full season where a million dollars each will go to the champions of 7 different weight classes. On October 14th, the promotion will be in Las Vegas, followed by a show in their home base of Washington DC on November 4th. Find out more at professionalfightersleague.com.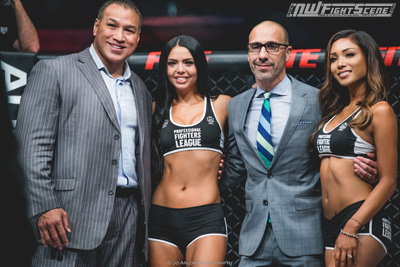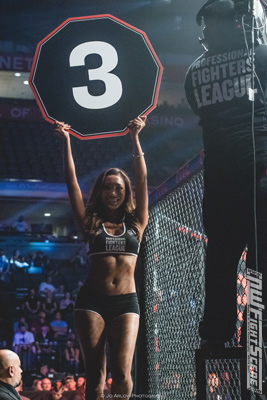 PFL EVERETT RESULTS
Main Card (NBCSN)
Main Event - 145 lbs
Andre Harrison (16-0 - Long Island NY) def Steven Rodriguez (10-2 - San Jose Costa Rica) by Unanimous Decision (All judges 49-46)

Co-main Event - 185 lbs
Yushin Okami (33-10 - Kanagawa Japan) def Andre Lobato (24-6, 1 NC - Belem Brazil) by Unanimous Decision (30-27, 30-27, 30-25)

170 lbs
Jake Shields (31-9-1, 1 NC - San Francisco) def Danny Davis Jr. (13-11-1 - Las Vegas NV) by Unanimous Decision (30-25, 30-24, 30-24)

185 lbs
Bruno Santos (15-2 - Rio de Janeiro Brazil) def Rex Harris (10-2 - West Pittston PA) by Unanimous Decision (All judges 30-27)

Preliminary Card
Heavyweights
Josh Copeland (14-4 - Denver CO) def Mike Kyle (22-14-1 - Las Vegas) by Unanimous Decision (All judges 29-28)

Heavyweights
Jared Rosholt (14-4 - Arlington TX) def Nick Rossborough (26-19-1 - Salt Lake City) by Unanimous Decision (All judges 30-27)

155 lbs
Luiz Firmino (19-8 - Miami FL) def Eddy Ellis (21-16-1 - Olympia WA) by Verbal Submission (Punch) @ 1:45 Rd 1

185 lbs
Louis Taylor (13-4 - Chicago IL) def Zach Conn (6-6 - Spokane WA) by Unanimous Decision (All judges 30-27)

Heavyweights
Jared Torgeson (19-17 - Moses Lake WA) def Dale Sopi (6-3 - Maricopa AZ) by Split Decision (29-28, 29-28, 28-29)

170 lbs
Miles Hunsinger (5-0 - Las Vegas NV) def Andy Nigretto (3-1 - Orcas Island WA) by Unanimous Decision (All judges 30-27)

185 lbs
Puna Soriano (1-0 - Wailua HI) def Jon Gover (1-1 - Everett WA) by TKO (Ref Stoppage - Strikes) in Rd 1