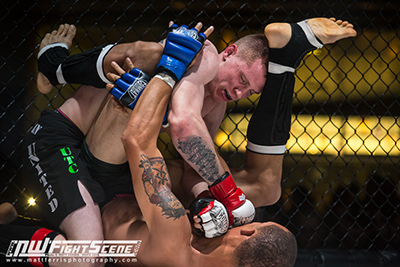 Jake Sebastian in action at NW Fight Challenge in Lakewood WA on November 19th
For well over 11 years, NW Promotions and the Academy of Brian Johnson have been holding their well-run, well-matched NW Fight Challenge series in the South Sound, giving local amateur fighters a platform to showcase their skills and sharpen their game. Their shows always feature a nice mix of MMA and Kickboxing, and always feature numerous championship fights between up-and-coming amateurs. The latest NW Fight Challenge show on November 19th in Lakewood WA was no exception, with 14 total bouts going down, including 7 Title fights.
Back in 2005, Jason "K-1" Swan fought on the very first NW Fight Challenge card and was victorious in the main event. At this latest NW Fight Challenge, Swan entered the ring once again to take on Stray Dogs MMA's Roger Kremer for the NWFC 170 lb Muay Thai Title. Swan's experience and technique proved the difference, winning by TKO when Kremer was unable to answer the bell for round 2.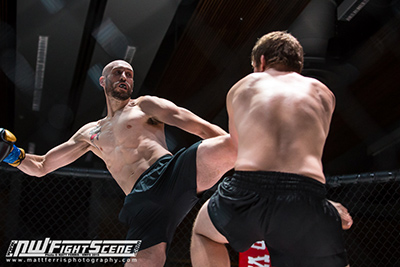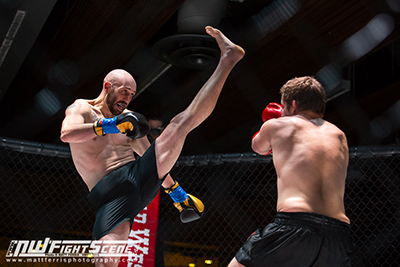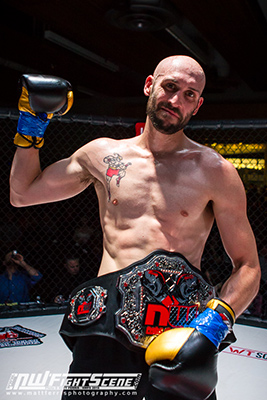 Eatonville MMA's Matthew Anderson became the new NWFC 135 lb MMA Champion with a guillotine choke finish of Steven Pedersen at 1:53 of the first round.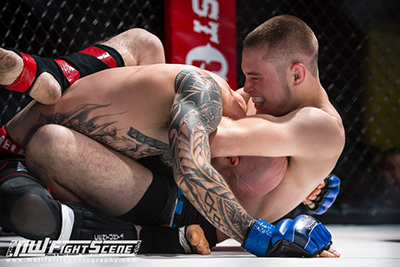 The Legion's Kevin Kent won the NW Fight Challenge 170lb MMA belt, submitting Mike Holt with an armbar late in the 1st round.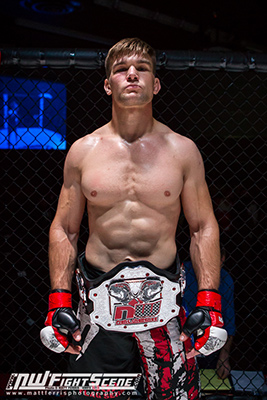 6' Ft Under MMA's Josh Tuani took home the NWFC Heavyweight Kickboxing crown via a unanimous decision over Kevin Shoemaker, all 3 judges seeing it 50-42. Tuani is also the NW Fight Challenge Heavyweight MMA Champion.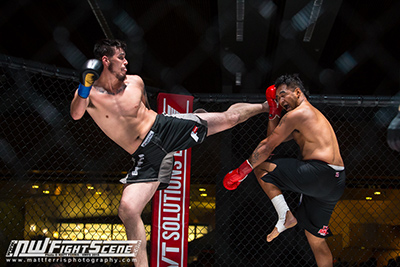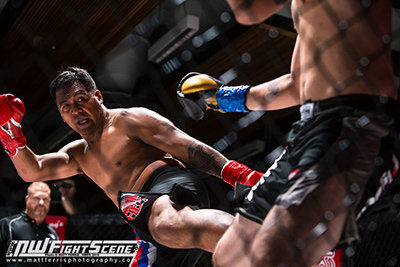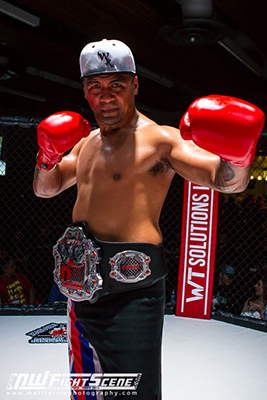 Sefo Nansen, fighting with Brian Johnson's Fight Team, won the NWFC 185 lb Kickboxing title, beating Team Carnage fighter Michael Ellington by hard-fought unanimous decision, 50-44, 50-45, 49-46.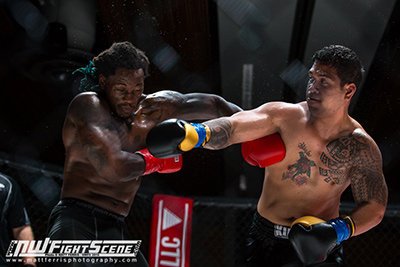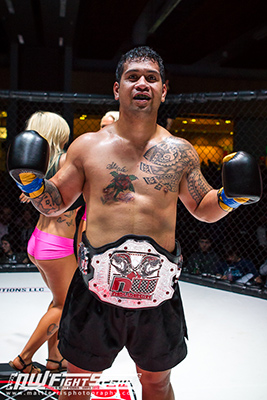 West Coast Fight Team's Talon Hammons retained his NWFC 145 lb MMA Title with a unanimous decision victory over Tim Weeks, 50-45, 49-46 x2.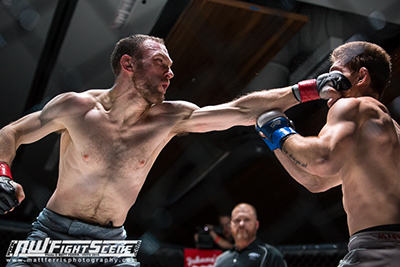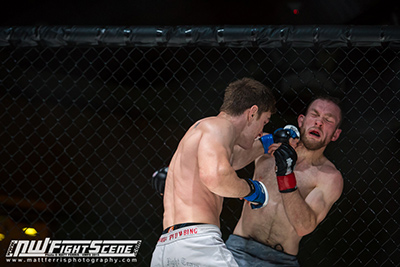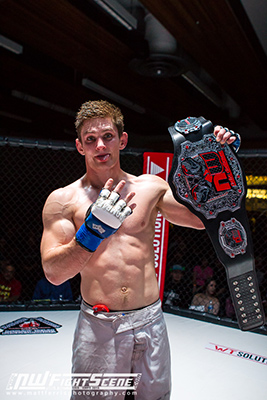 Singha MMA's Hoi Lam captured the NWFC 145 lb Kickboxing Title with a TKO stoppage of Jesse Kadoun midway through the 4th round.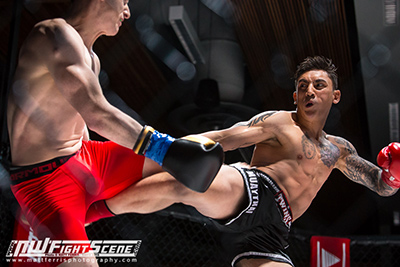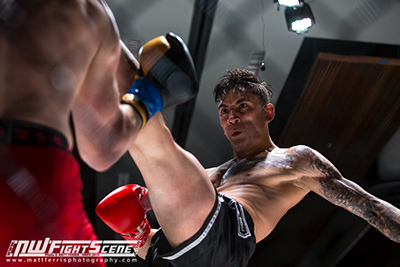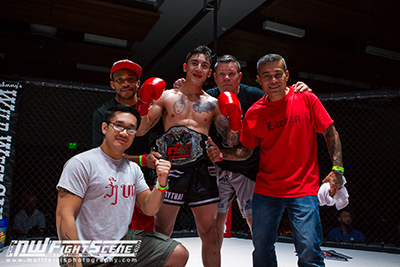 The next NW Fight Challenge is scheduled for March 25th at Clover Park Technical College in Lakewood WA. More info on the Academy of Brian Johnson at BJohnsonKarate.com and on their Facebook Page HERE.
NW Fight Challenge photo highlights courtesy of Matt Ferris. Check out all of his work at mattferrisphotography.com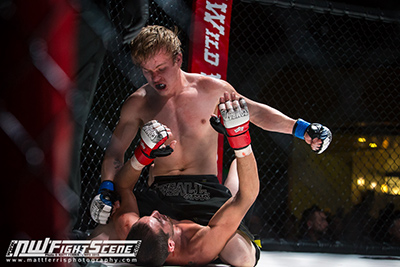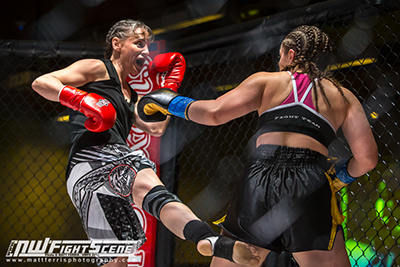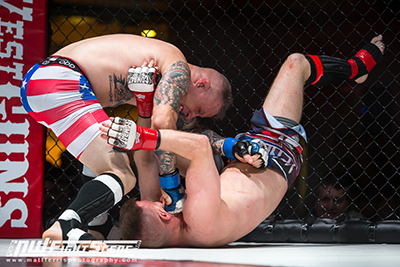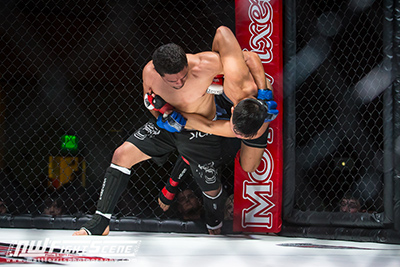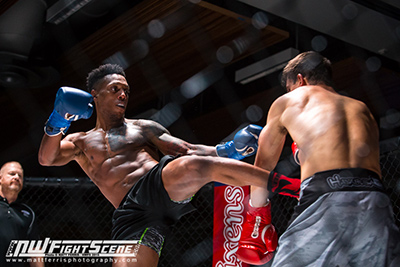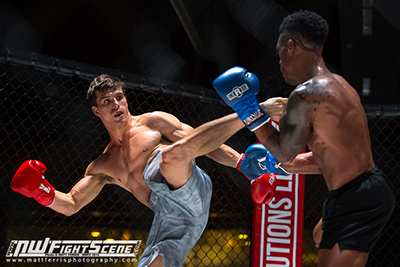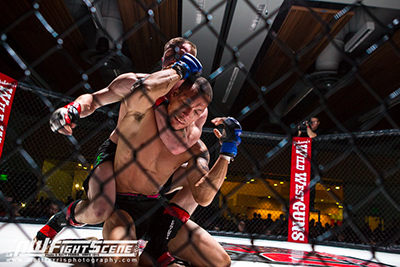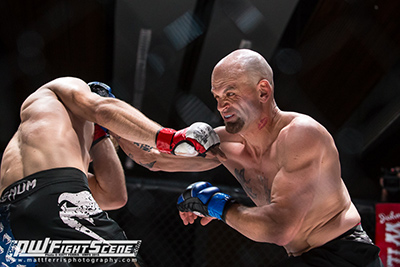 ---