NWC 9 "Resurrection" - June 23rd, 2012
Cowlitz County Expo Center - Longview, Washington
Photos by Mark Hector, Results courtesy of the Promoter
---
The NorthWest Championships continued with a huge show - NWC 9 "Ressurection" - taking place at the Cowlitz County Expo Center in Longview WA. 16 amatuer fights in total went down, including 2 title bouts.
In the first for the 125 lb strap, Arsenal's Jake Burns beat Team Chaos' Jesse Lane with a first Rd armbar.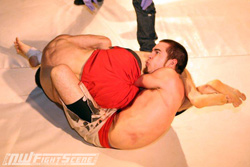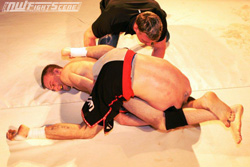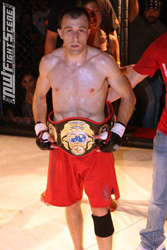 The 145 lb Championship belt went to Gladiator MMA's Ricky Simon who subbed Team Damage's Tony Neal with a 3rd round Arm Triangle.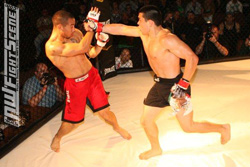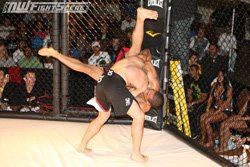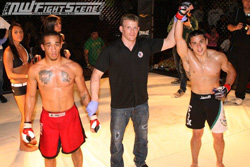 The fight of the night belonged to Eric Vasquez vs Tyger Pearson with Vasquez coming out on top via submission.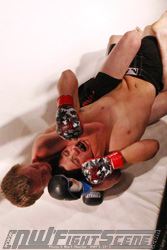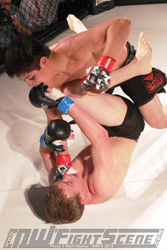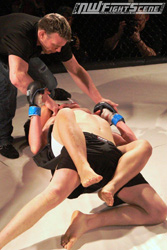 KO of the Night went to Mike Fischer & Submission of the Night went to Joe Whearty.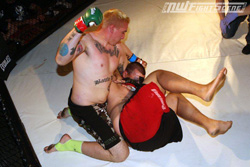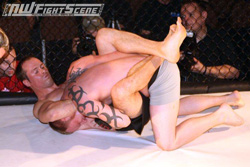 More info on the NWC at facebook.com/austin.springer.92 or facebook.com/nic.kuning
---
Bout 1 - 145 lbs
Eric Vasquez (Gladiator MMA) def Tyger Pearson (Intrepid)
by Rear Choke @ 2:48 Rd 1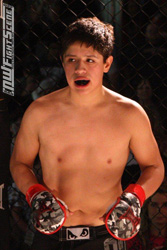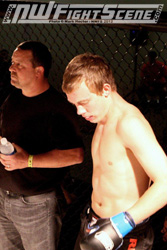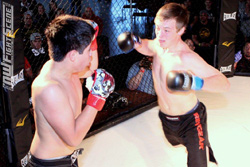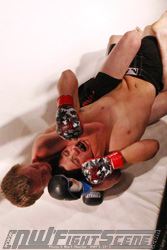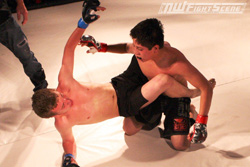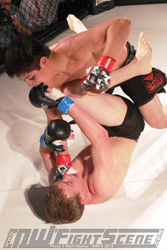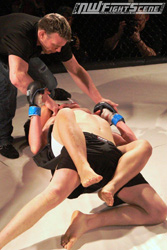 Bout 2 - 170 lbs
Jake Conover (Gladiator MMA) def Zach Estrada (Arsenal North)
by TKO @ 2:12 Rd 3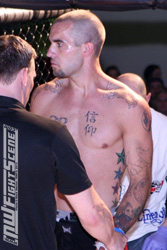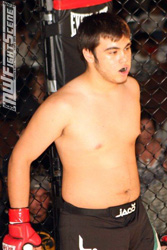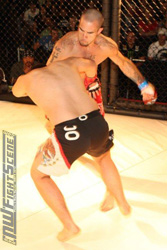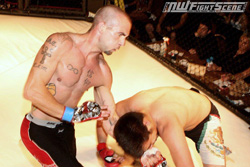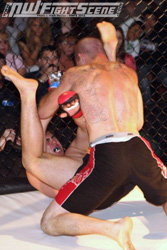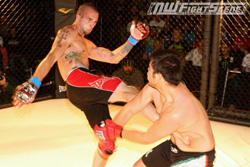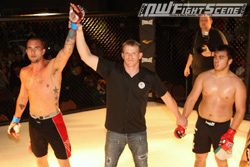 Bout 3 - 145 lbs
Devan Merrifield (Team Chaos) def Justin Juarez (Flores MMA)
by Guillotine Choke @ 1:32 Rd 1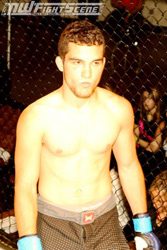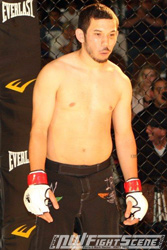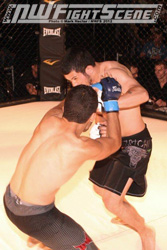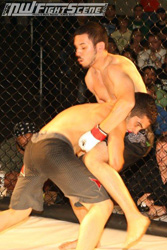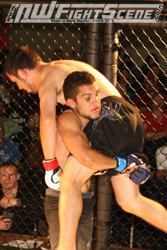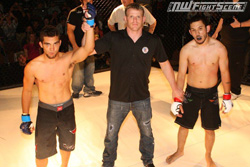 Bout 4 - 155 lbs
Chris Lopez (Arsenal North) def Kelly Anderson (East West MMA)
by TKO (Fighter could not answer bell for round 3)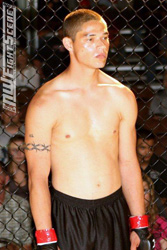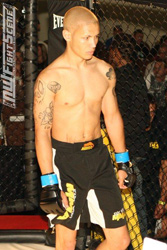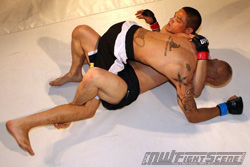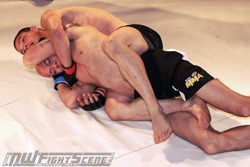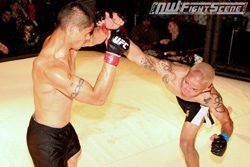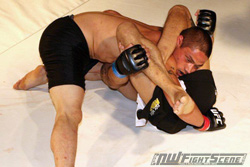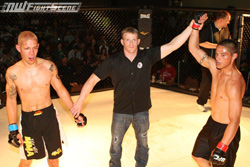 Bout 5 - Heavyweight
Josh Bonner (Big Dawgs MMA) def Zach Sabo
by TKO 1:41 Rd 1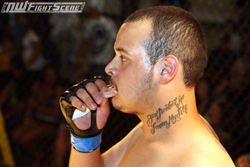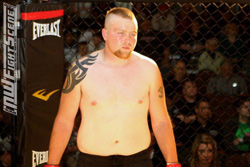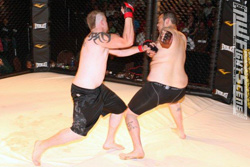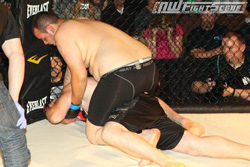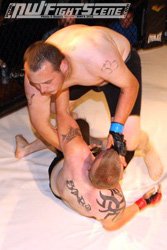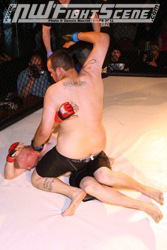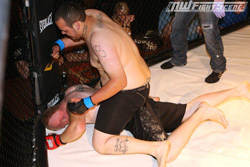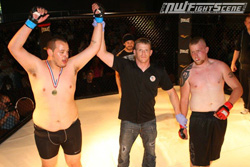 Bout 6 - 130 lbs
Brady Isaacson (Arsenal North) def Ethan Hemphill
by Rear Choke @ 0:30 Rd 1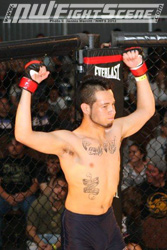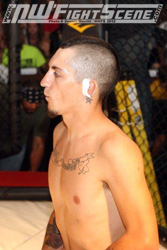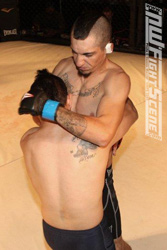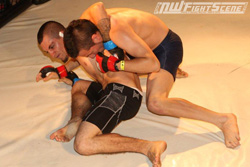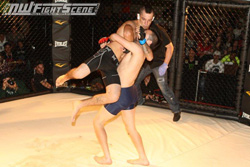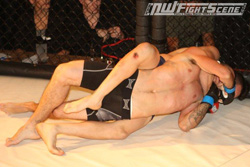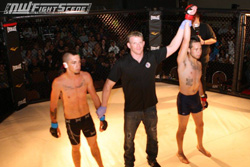 Bout 7 - 125 lbs
Richard Rivas (Arsenal North) def Anthony Ramirez (Lions Martial Arts)
by Guillotine @ 0:47 Rd 1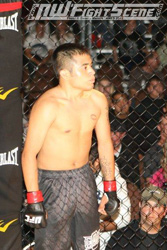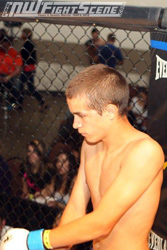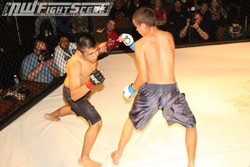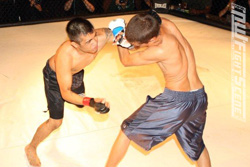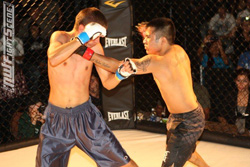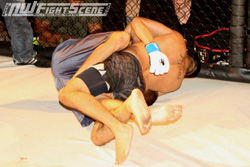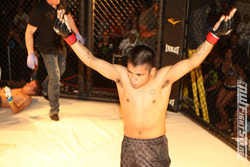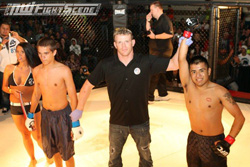 Bout 8
Shay Owens (Arsenal) vs Hailey Huerta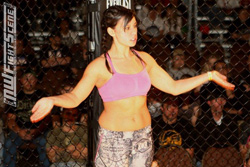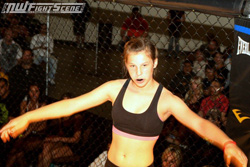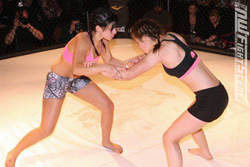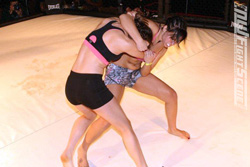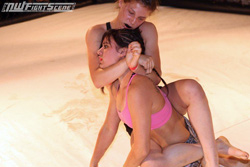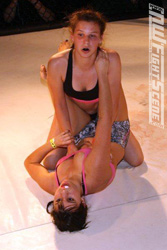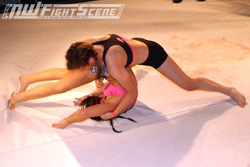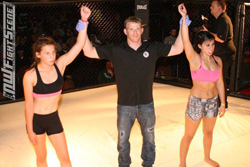 Bout 9 - Heavyweight
Steve Coleman (Arsenal North) def Kyle Ray Hoppe (East West MMA)
by Arm Triangle @ 2:14 Rd 3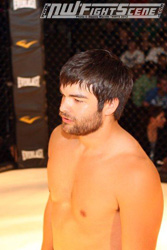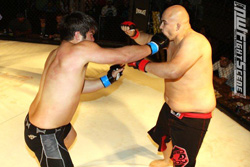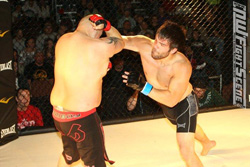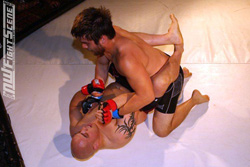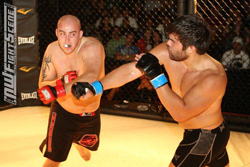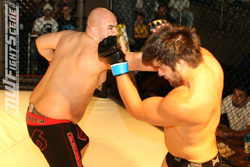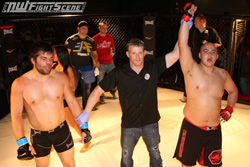 Bout 10 - 170 lbs
Jake Elleston (Arsenal) def Kelly Miller (Lions Martial Arts)
by Triangle Choke @ 1:34 Rd 2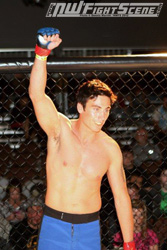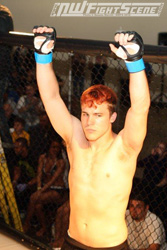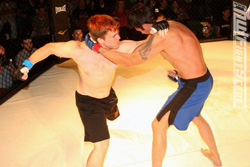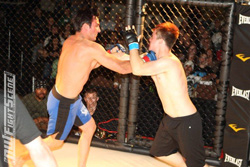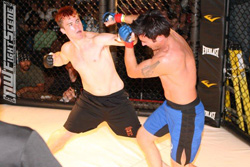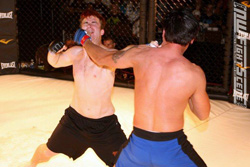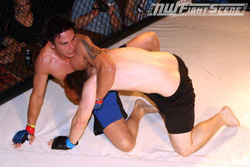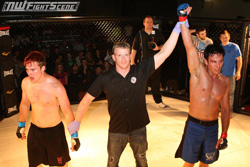 Bout 11 - 145 lbs
Steven Southern (Gladiator MMA) def Cameron Kirby (Big Dawgs MMA)
by Armbar @ 1:01 Rd 2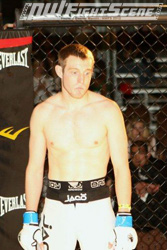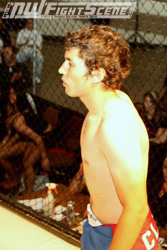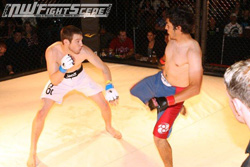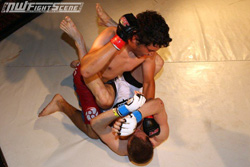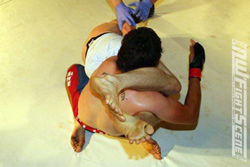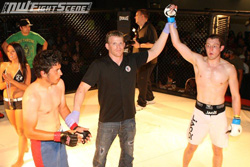 Bout 12 - 185 lbs
Bennet Seybold (Gladiator MMA) def Tyler Minium (Arsenal)
by Verbal Submission to Strikes @ 0:55 Rd 2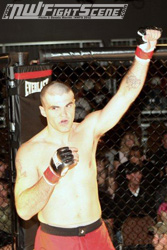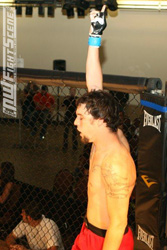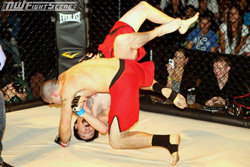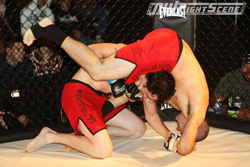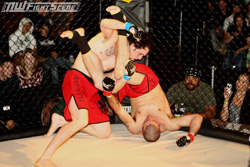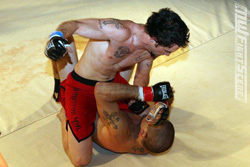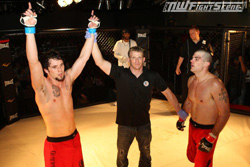 Bout 13- Heavyweight
Mike Fischer (Arsenal) def David Decorte (Big Dawgs MMA)
by Verbal Submission to Strikes @ 0:55 Rd 1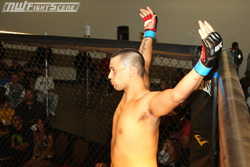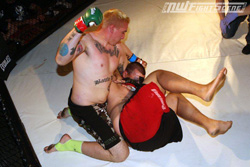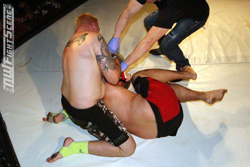 Bout 14 - 155 lbs
Andrew Huerta (Arsenal North) def Ivo Wallace (Gladiator MMA)
by Keylock @ 1:41 Rd 1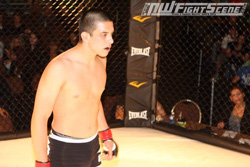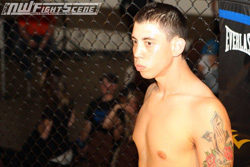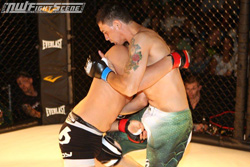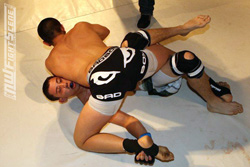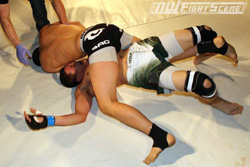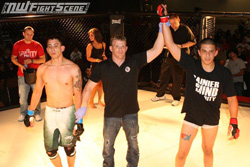 Bout 15 - 170 lbs
Joe Whearty (Arsenal North) def Jerry Allen (Arsenal)
by Guillotine Choke @ 0:34 Rd 1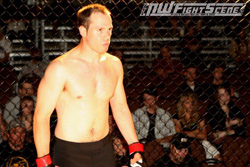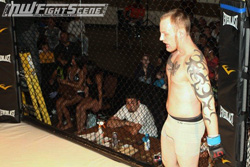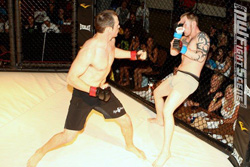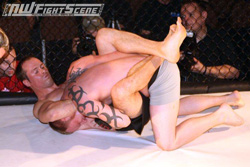 Co-Main Event - 125 lb Championship
Jake Burns (Arsenal) def Jesse Lane (Team Chaos)
by Armbar @ 2:23 Rd 1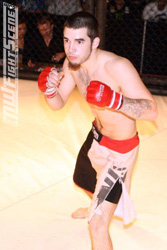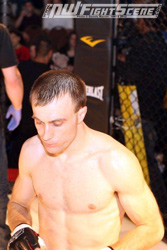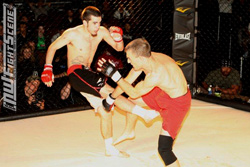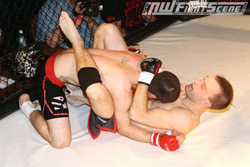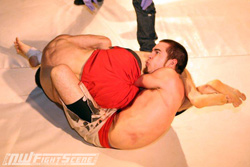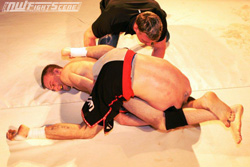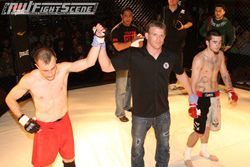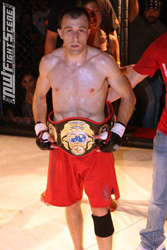 Main Event - 145 lb Championship
Ricky Simon (Gladiator MMA) def Tony Neal (Team Damage)
by Arm Triangle @ 2:14 Rd 3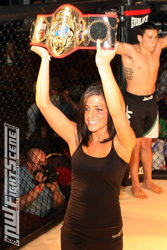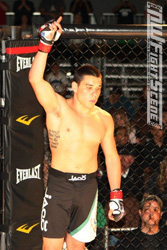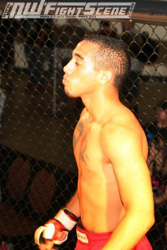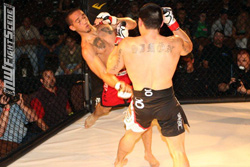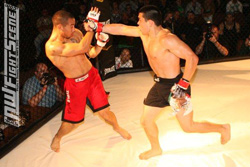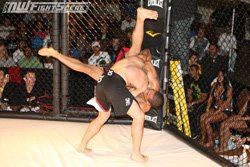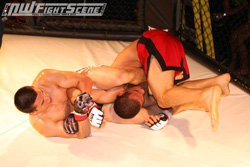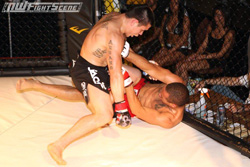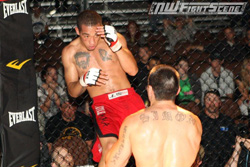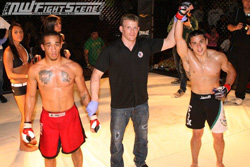 ---