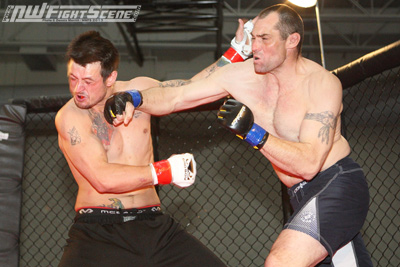 Leonard Glover (r) connects with a punch at NW Fighting's "Young Guns VII"
Bart Smith's NW Fighting promotion returned to the Kalispel Tribe of Indians' Camas Center on May 4th with 'Young Guns 7', an evening of 8 amateur and 2 pro MMA bouts. In the main event, BJJ Spokane's Josh Hewson took out Austin Burgess by TKO Strikes at just under 1 minute into the first round of their middleweight contest. With the win, Hewson moves to 2-0 as a pro.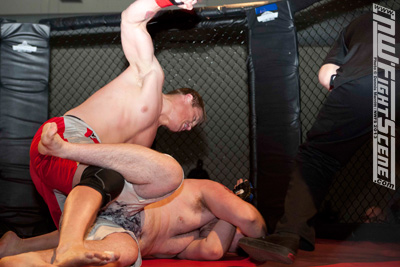 In the other pro bout, BJJ Spokane's Soloman Jones won his pro debut with a 1st round Side Choke submission of Daniel Zarate in a 140 lb catchweight bout.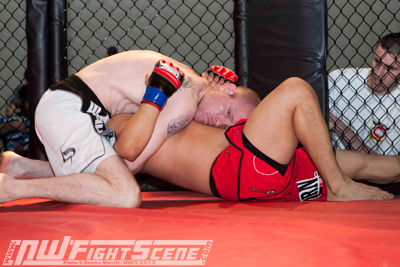 There was an amateur 145 lb Superfight on the card which saw Tyler Popkin submit Christian Nibarger in the 3rd round.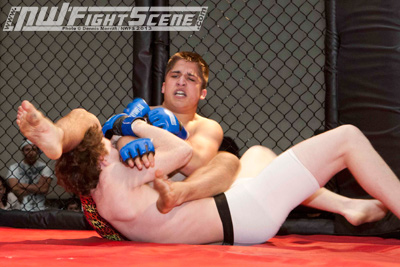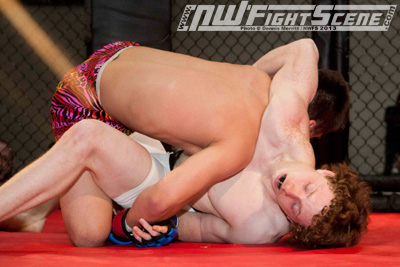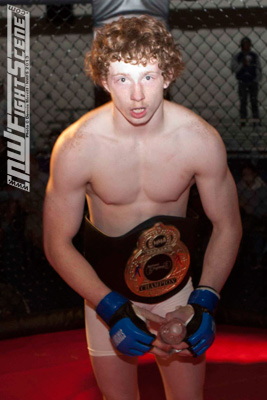 Young Guns 8 is Sat June 22nd at the Camas Center and features the opening of the NW Fighting Pro Featherweight Grand Prix, with 8 145lbrs competing for the Grand Prix belt and champion's cash prize. More info at northwestfighting.com.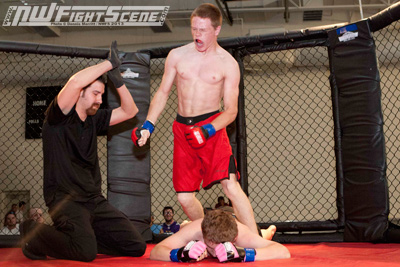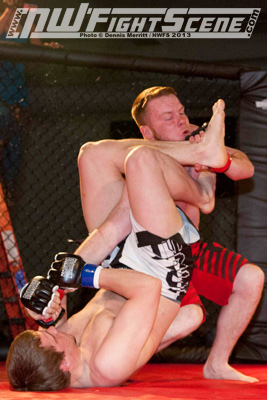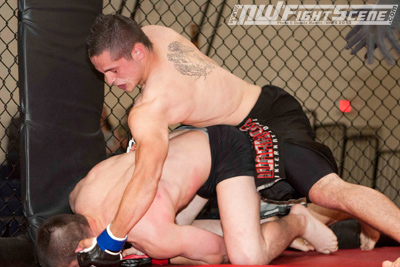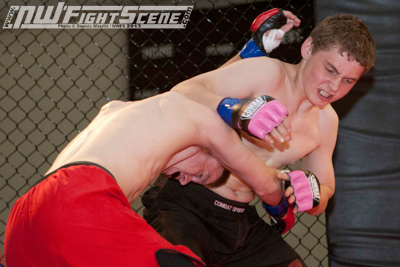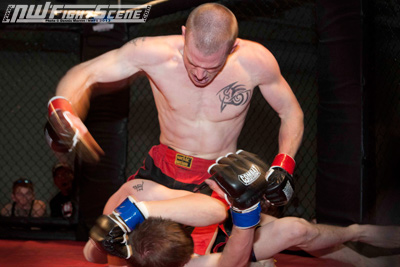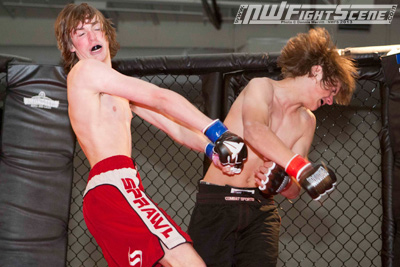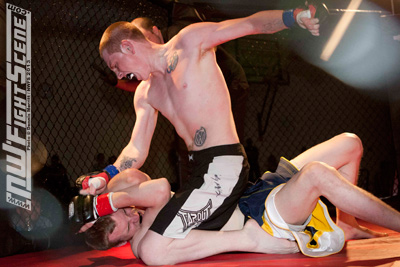 ---
Bout 1 - Amateur 125 lbs
Brandt Raftis def Brandon Campbell by Rear Naked Choke @ 0:56 Rd 1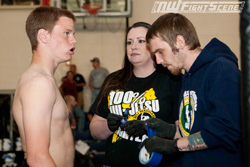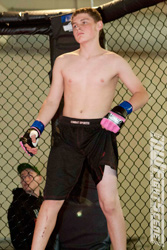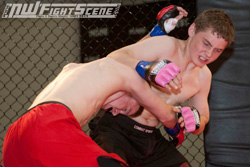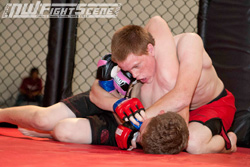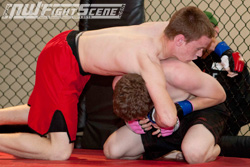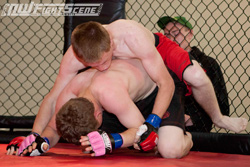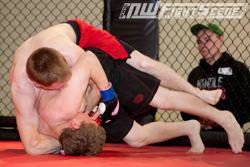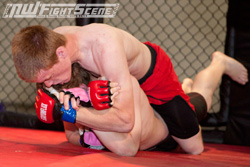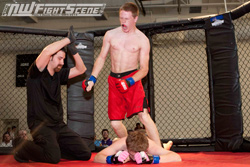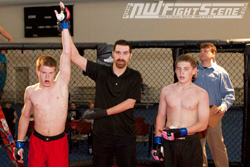 Bout 2 - Amateur 155 lbs
Terry Romero def Jeff Pool by TKO (Strikes) @ 0:32 Rd 1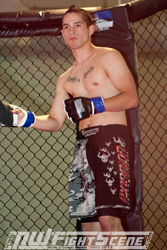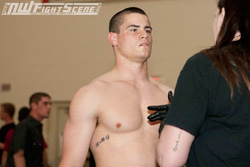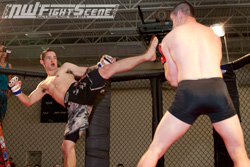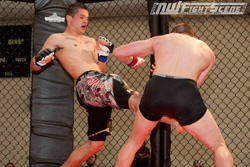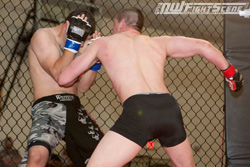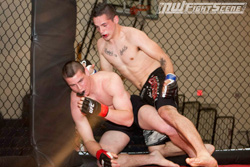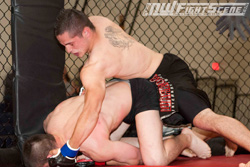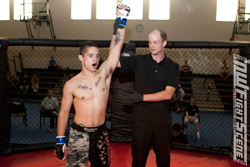 Bout 3 - Amateur 170 lbs
Christopher Pooley def Jerett Elwell by Rear Naked Choke @ 2:51 Rd 2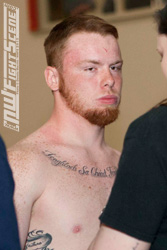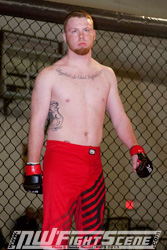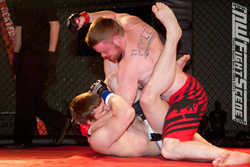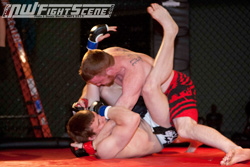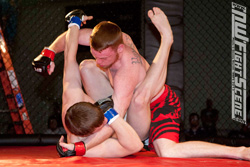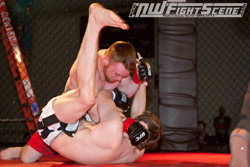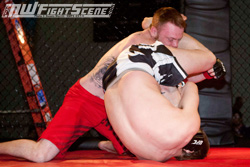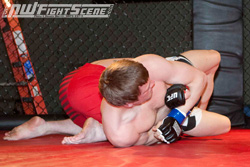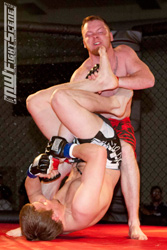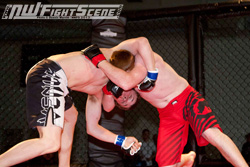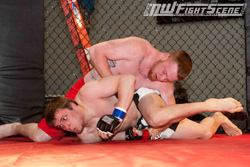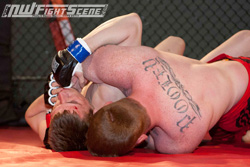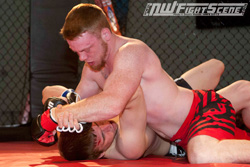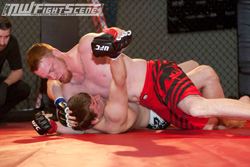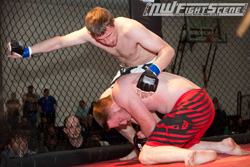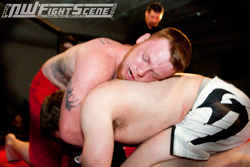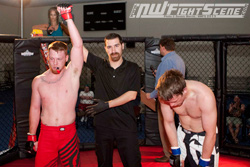 Bout 4 - Amateur 135 lbs
Jesse Jacobsen def Brandon Morris by TKO (Strikes) @ 1:59 Rd 1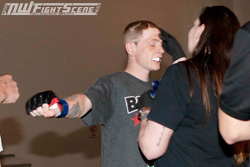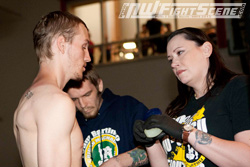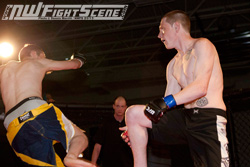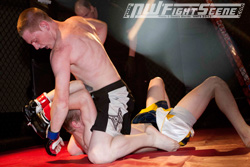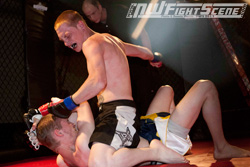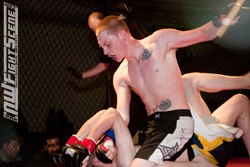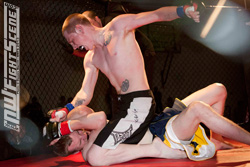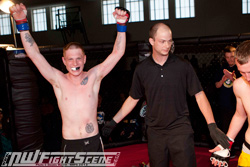 Bout 5 - Amateur 190 lbs
Leonard Glover def Jerry Clark by Rear Naked Choke @ 2:22 Rd 1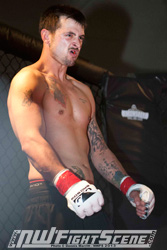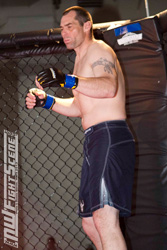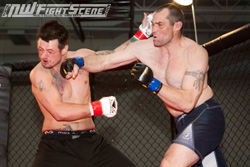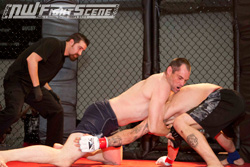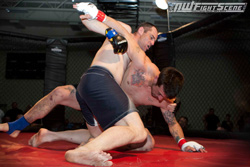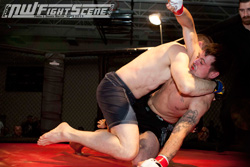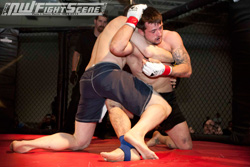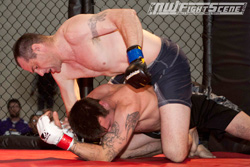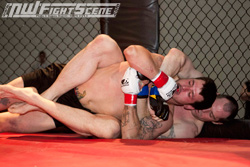 Bout 6 - Amateur
Jimmy Johnson vs Ian Skovajsa
results in a No Contest (unintentional foul) @ 0:39 Rd 1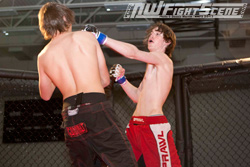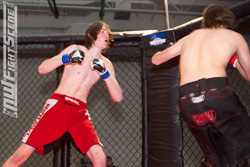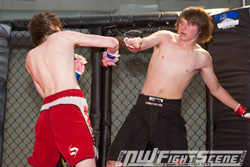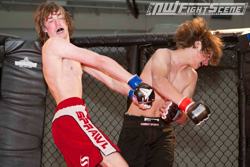 Bout 7 - Amateur 135 lbs
Chris Townsend def Brandon Morris by TKO (Strikes) @ 1:15 Rd 1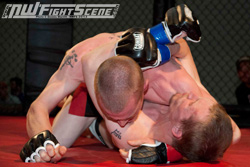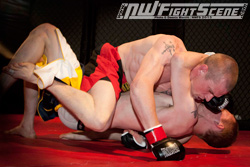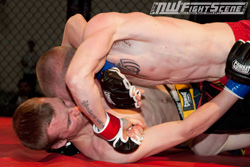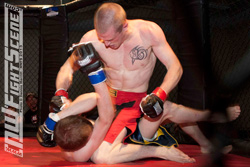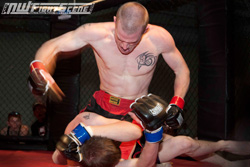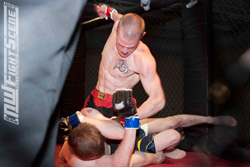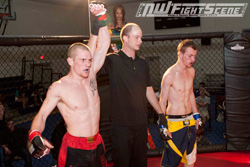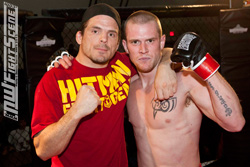 Bout 8 - Amateur 145 lb Superfight
Tyler Popkin def Christian Nibarger by Rear Naked Choke @ 1:06 Rd 3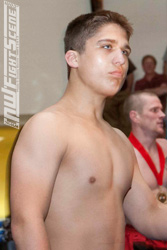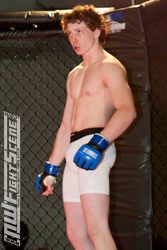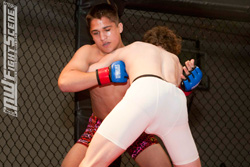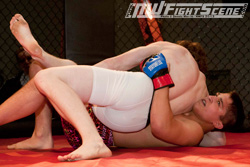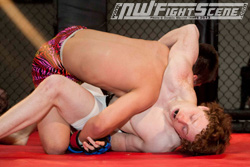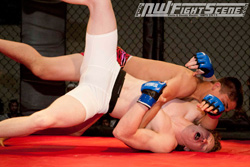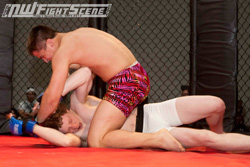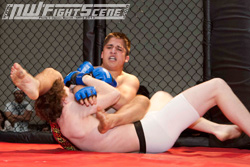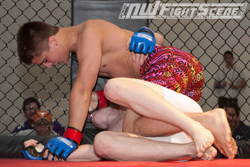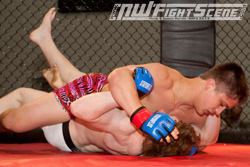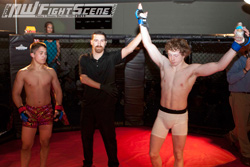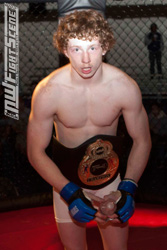 Bout 9 - Professional 140 lbs
Soloman Jones def Daniel Zarate by Side Choke @ 1:56 Rd 1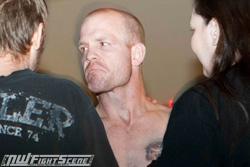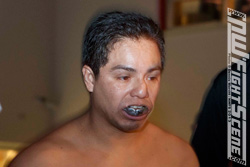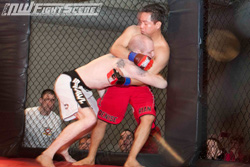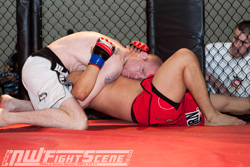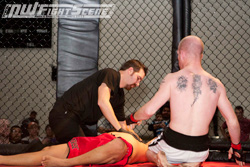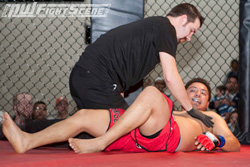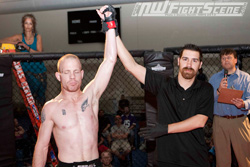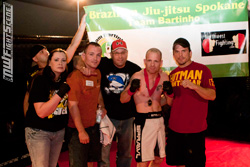 Main Event - Professional 185 lbs
Josh Hewson def Austin Burgess by TKO (Strikes) @ 0:57 Rd 1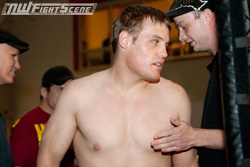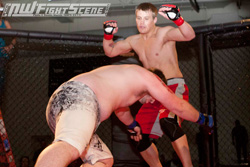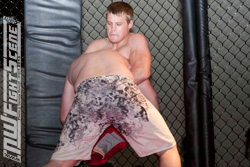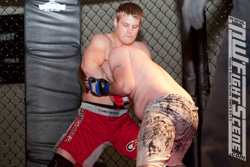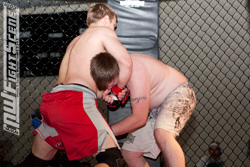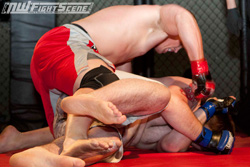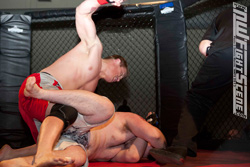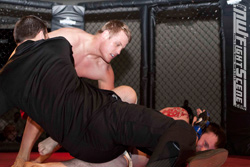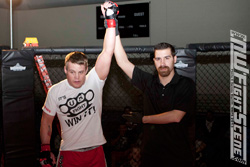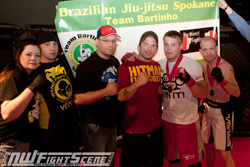 ---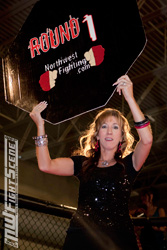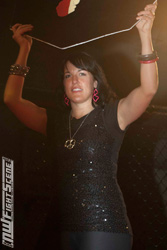 ---