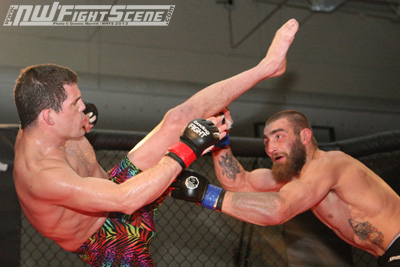 Lyle Beerbohm with a high kick against Justin Larsson in the main event
NW Fighting's 'Young Guns VI' went down March 30th with 3 pro and 13 amateur MMA contests taking place. In the main event, Lyle "Fancy Pants" Beerbohm submitted Justin Larsson with a rear naked choke half way through the 2nd round of their 170 lb fight. With the win, Beerbohm moves to 21-2 and he has a fight scheduled with UFC vet Jacob Volkmann in the next World Series of Fighting event June 14th in Vegas.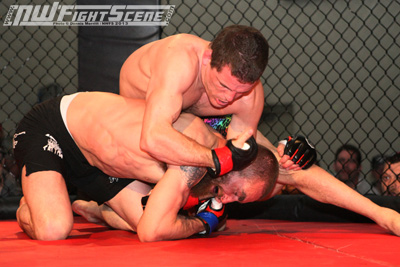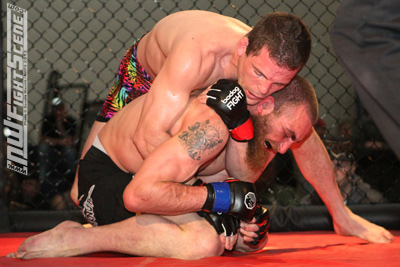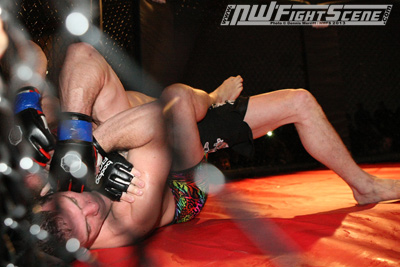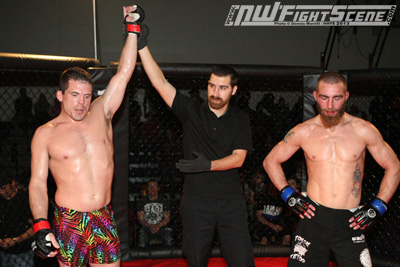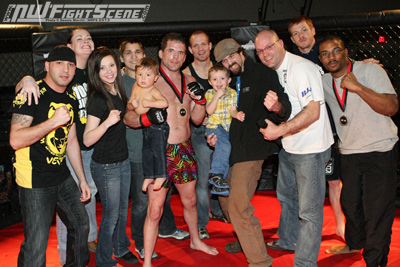 In other pro action, Josh Hewson opened his pro career with a win over veteran Chris Ensley via a slick first round guillotine after being put in some bad positions from the dangerous Ensley.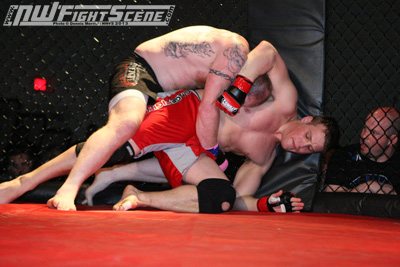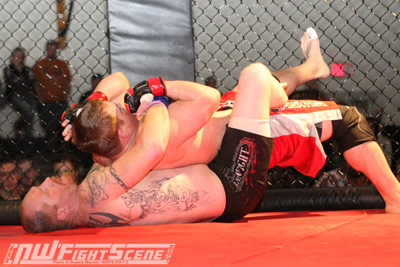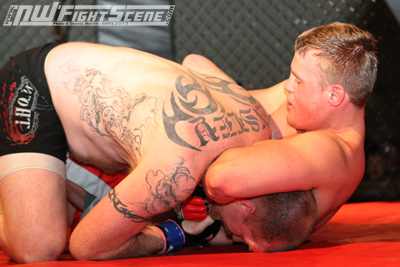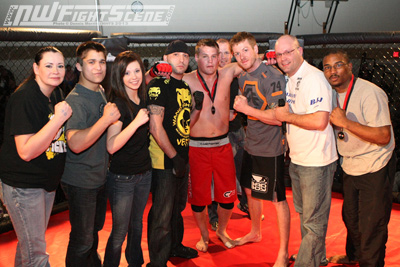 Bantamweight Josh Rettinghouse took home a 2nd Rd armbar win over Nalo Leal to move to 7-2 and next travels to Vegas for the The Ultimate Fighter tryouts April 15th.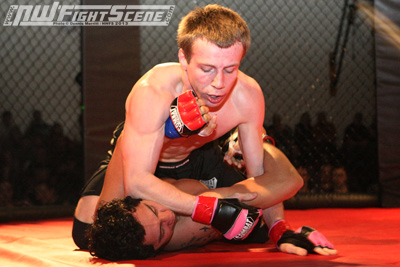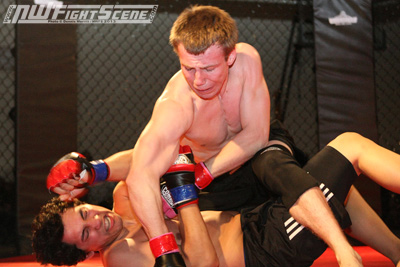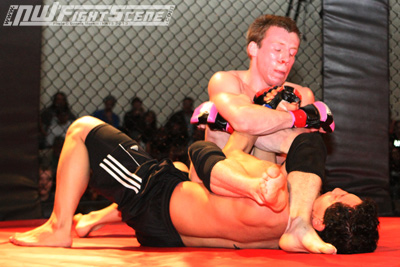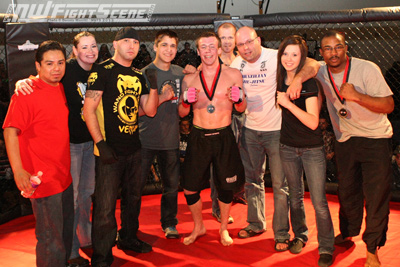 In the NW Fighting Amateur Lightweight Championship, Kyle Maloney finished Dylan Griesemer with a first round TKO by strikes.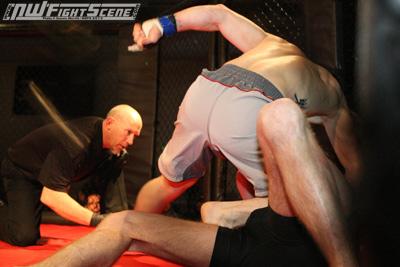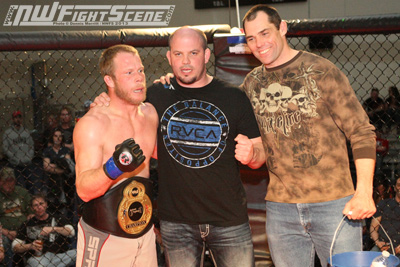 Two Fight of the Night honors were awarded, the first in the 130 lb matchup won by Steve Hansen over Josh Reyes by 2nd Rd Guillotine, and the second to the Heavyweights William Miller & Lucian Gurley with Miller coming out on top via TKO.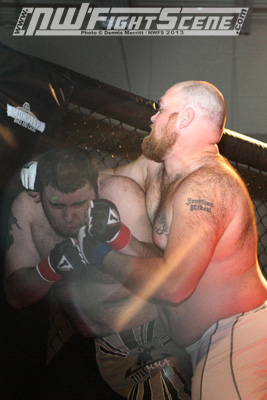 KO of the Night went to Chase Campbell who knocked Shaun Dewey out cold with a Suplex slam at 30 seconds into their welterweight fight.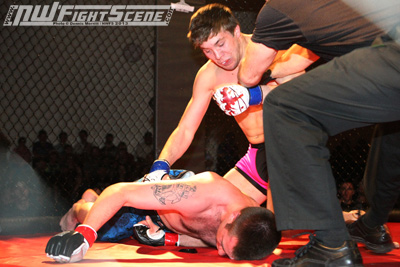 Submission of the Night belonged to flyweight Brandt Raftis who got Cody Simpkins to tap to a kimura half way through round one of their matchup.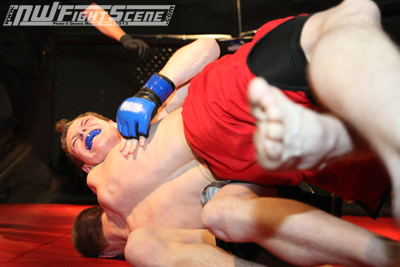 The next NW Fighting event will take place in May. More at northwestfighting.com.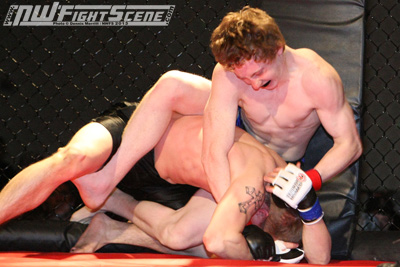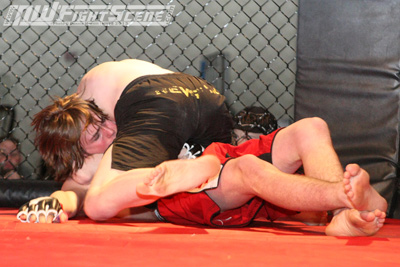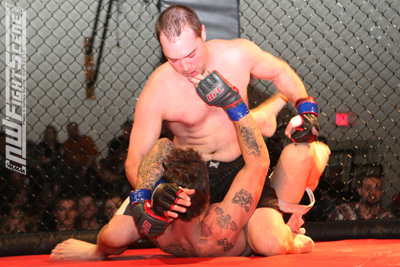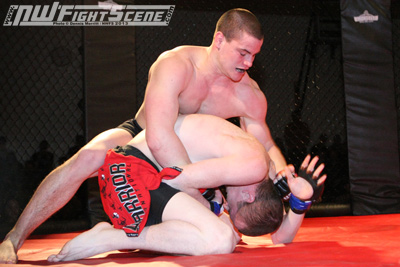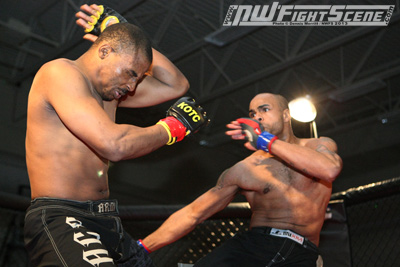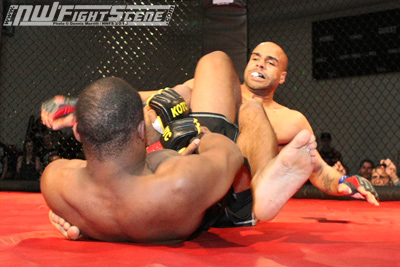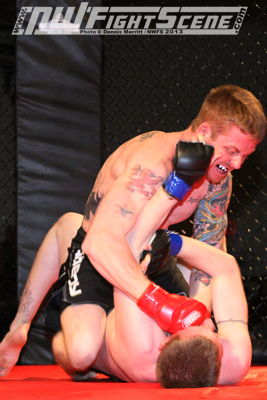 ---
YOUNG GUNS VI RESULTS
Main Event - Pro 170 lbs
Lyle Beerbohm (20-2) def Justin Larsson (6-2) by Rear Naked Choke @ 2:42 Rd 2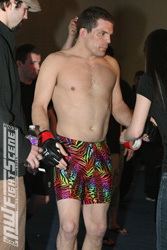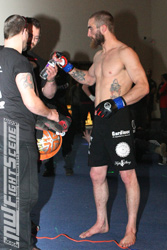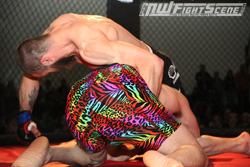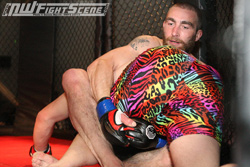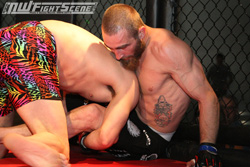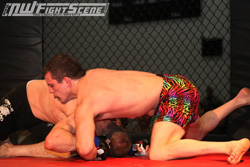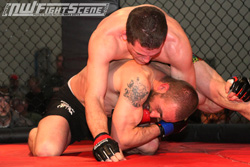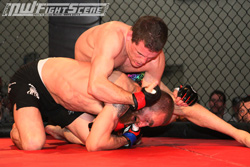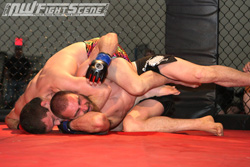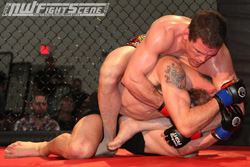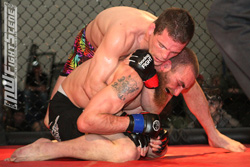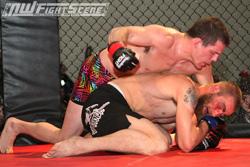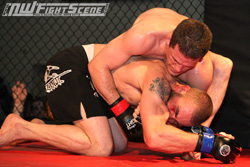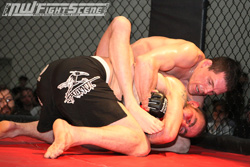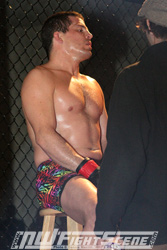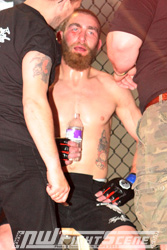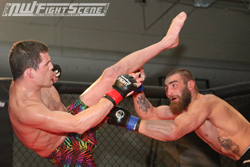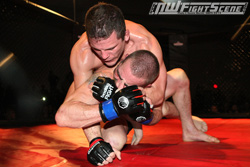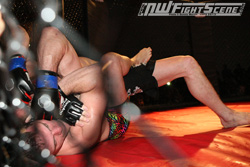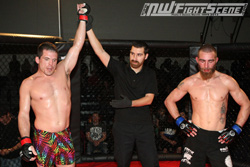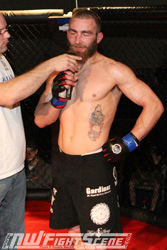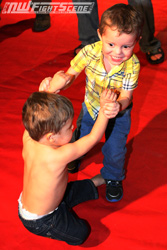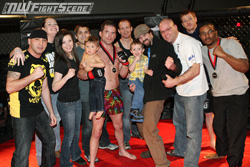 Pro 185 lbs
Josh Hewson (pro debut) def Chris Ensley (14-19) by Guillotine Choke @ 2:06 Rd 1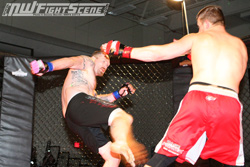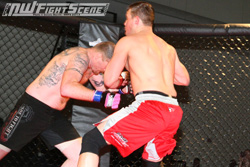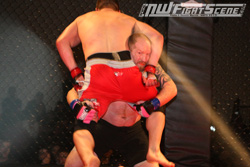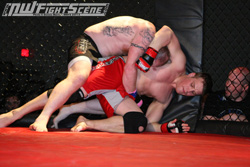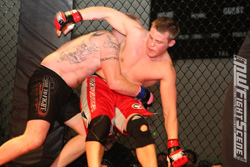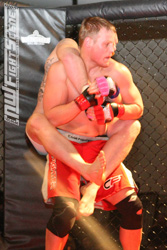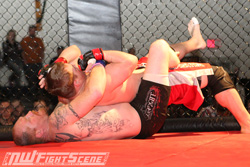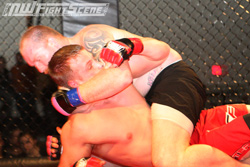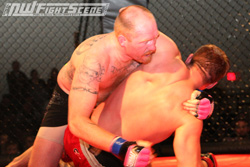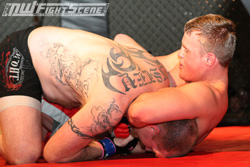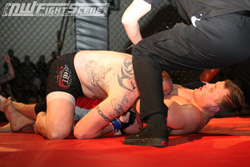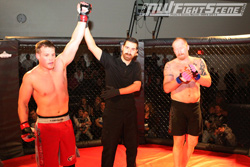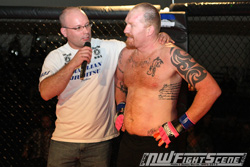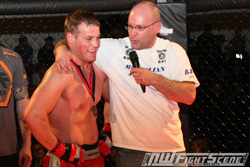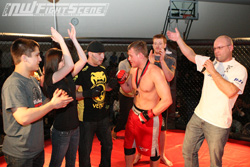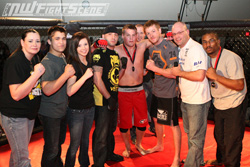 Pro 135 lbs
Josh Rettinghouse (6-1) def Nalo Leal (pro debut) by Arm-lock @ 2:41 Rd 2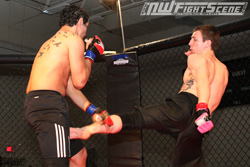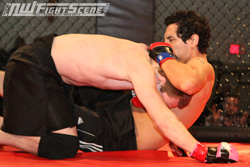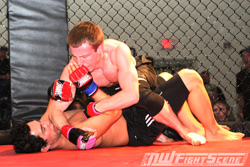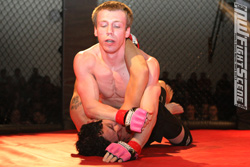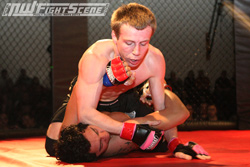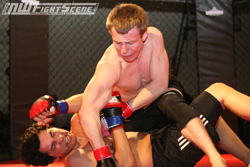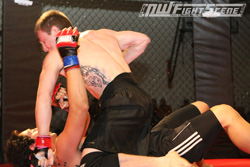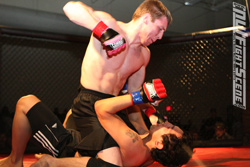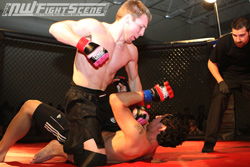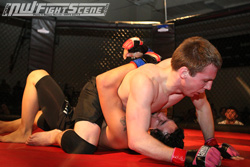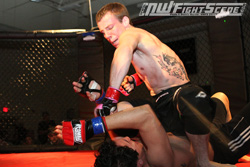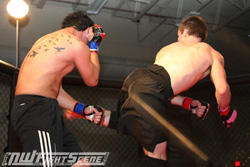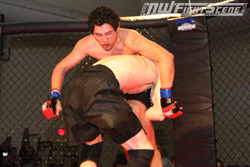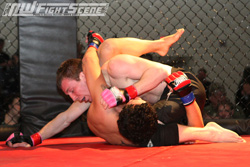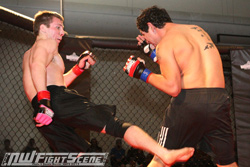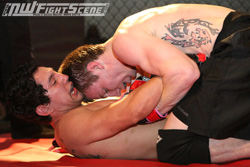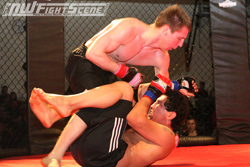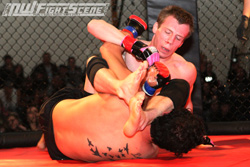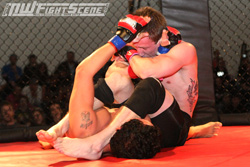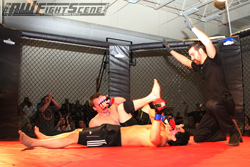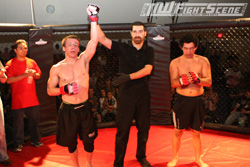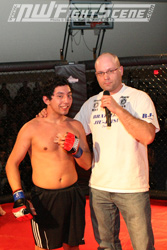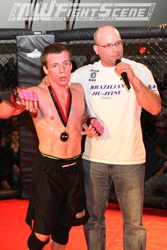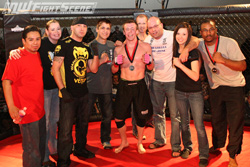 Amateur 155 lb Title Fight
Kyle Maloney (10-6-1) def Dylan Griesemer (4-0) by TKO (Strikes) @ 1:24 Rd 1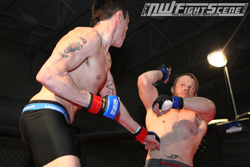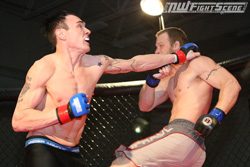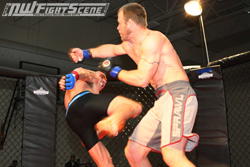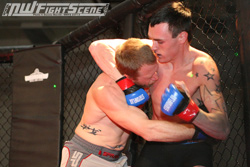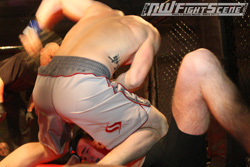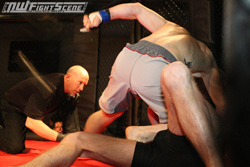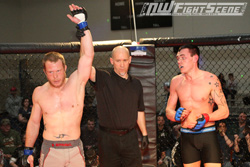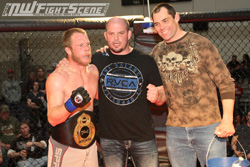 Amateur 190 lbs
Cleo Anderson (4-1) def Nebraska Stephens (0-1) by Foot-lock @ 0:28 Rd 1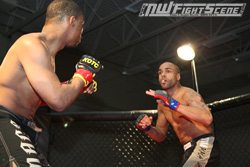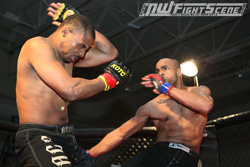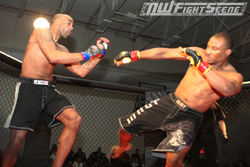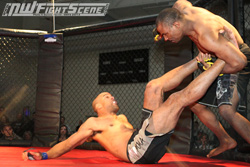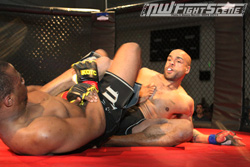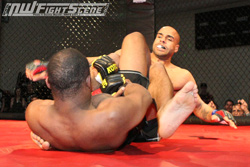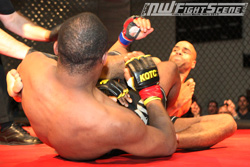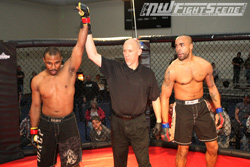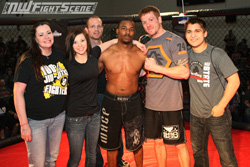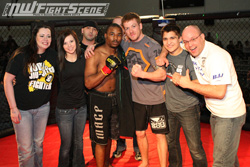 Amateur 170 lbs
Chase Campbell (1-0) def Shaun Dewey (1-1) by KO (Suplex) @ 0:30 Rd 1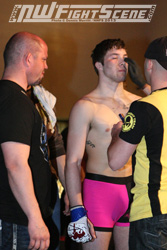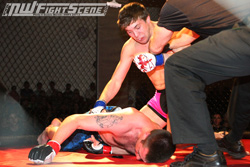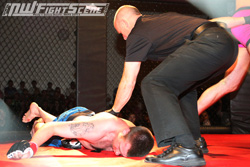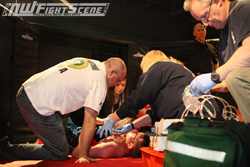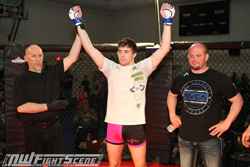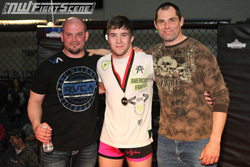 Amateur 170 lbs
Donny Batan (debut) def Tyler Contonio by Arm-lock @ 2:35 Rd 2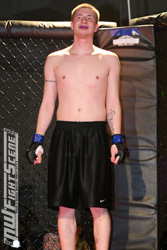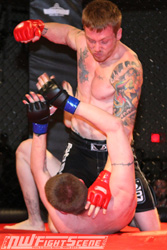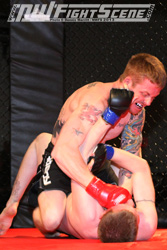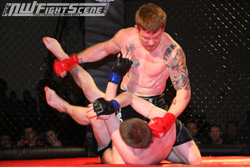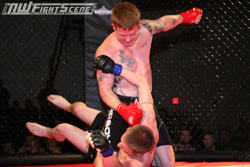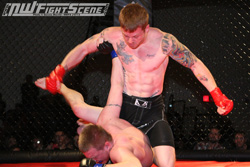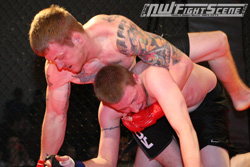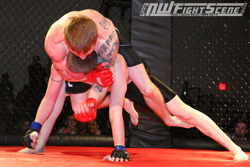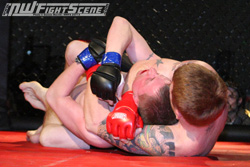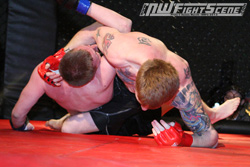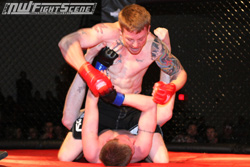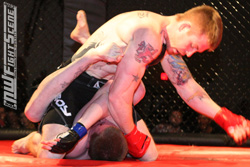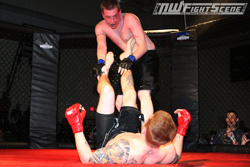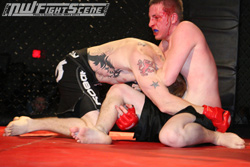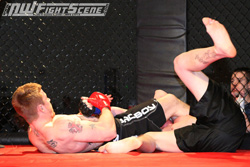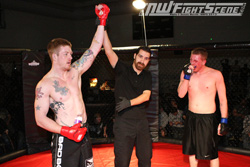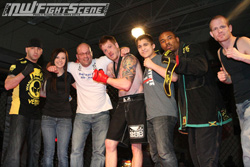 Amateur 155 lbs
Jeff Pool (2-0) def Jake Richardson (1-0) by Guillotine Choke @ 2:38 Rd 1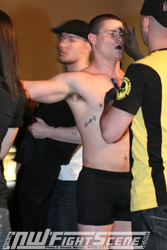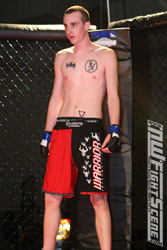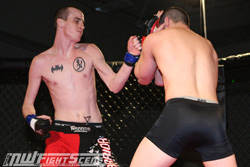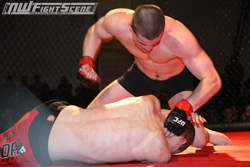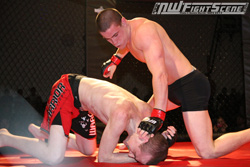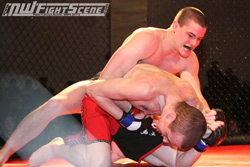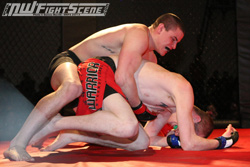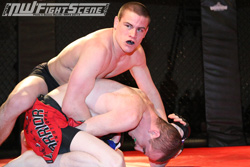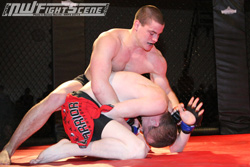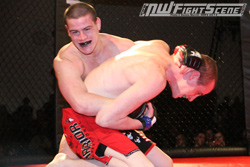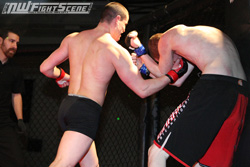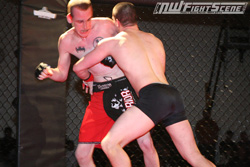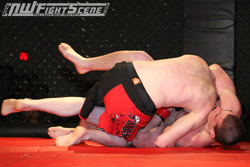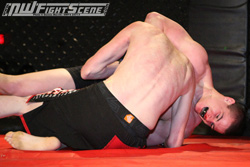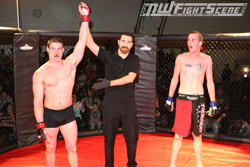 Amateur 185 lbs
Jay Hodge (debut) def Mike Deverna (1-0) by Guillotine Choke @ 1:40 Rd 2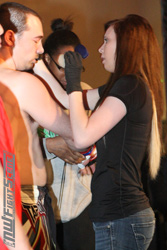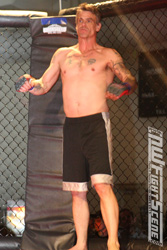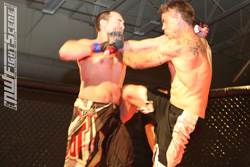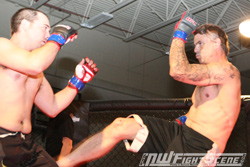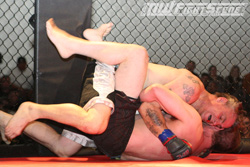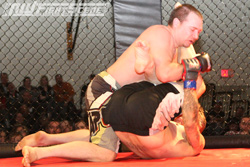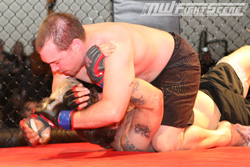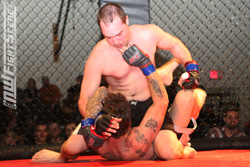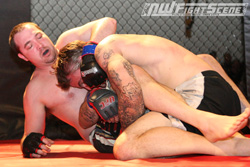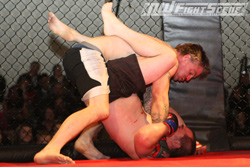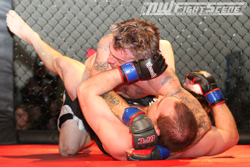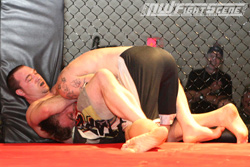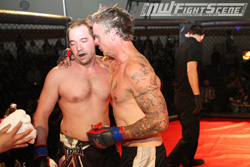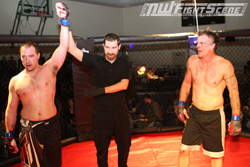 Amateur 145 lbs
Jesse Jacobsen (1-3) def Ian Skovajsa by Guillotine Choke @ 1:29 Rd 1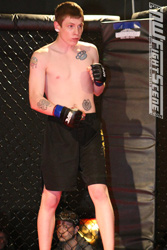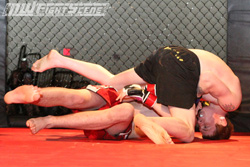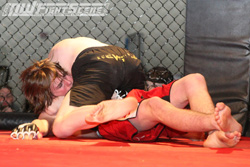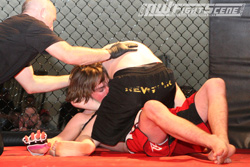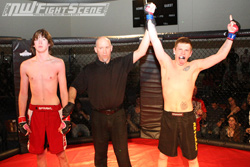 Amateur 145 lbs
Tyler Popkin def Josh Roy (debut) by TKO (Strikes) @ 1:42 Rd 1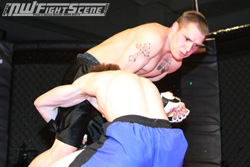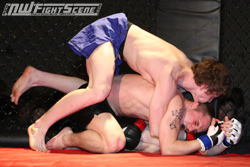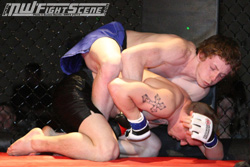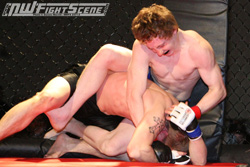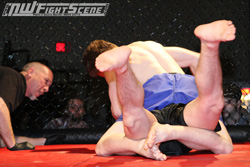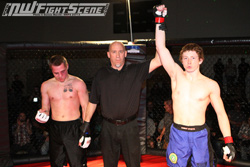 Amateur 135 lbs
Steven Hansen (1-0) def Josh Reyes (1-2) by Guillotine Choke @ 0:30 Rd 2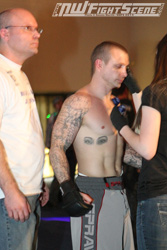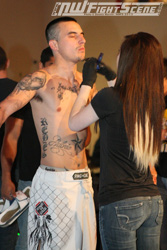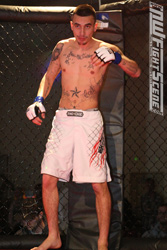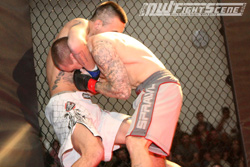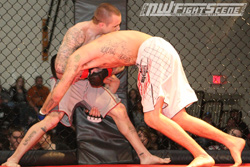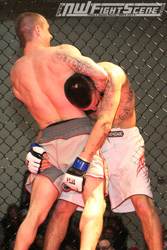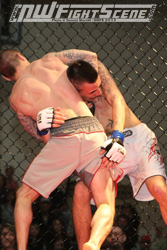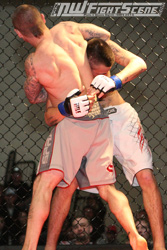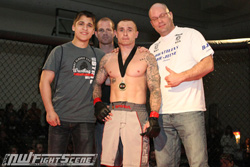 Amateur 125 lbs
Brandt Raftis (0-2) def Cody Simpkins (1-3) by Kimura @ 1:27 Rd 1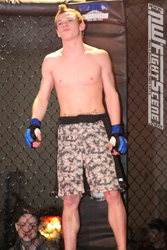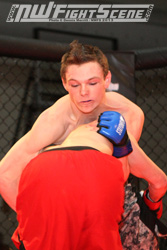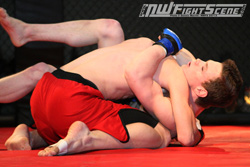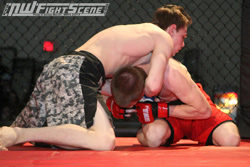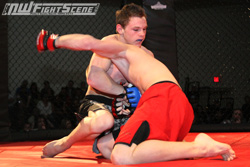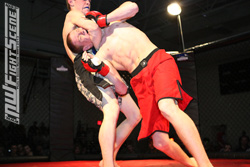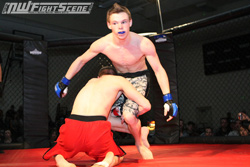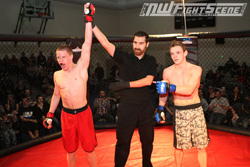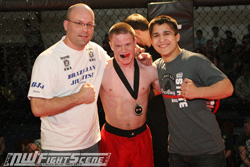 Amateur 115 lbs
Brandon Campbell (debut) def Jordan Bowyer by Rear Naked Choke @ 1:09 Rd 1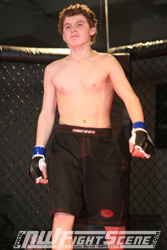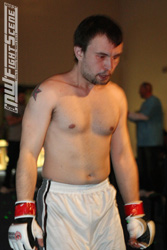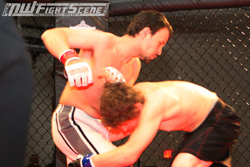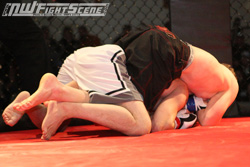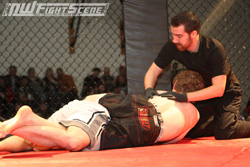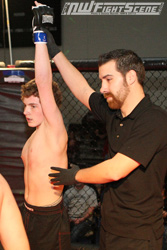 Amateur Heavyweights
William Miller (0-1) def Lucian Gurley (0-1) by TKO (Strikes) @ 1:52 Rd 2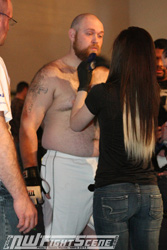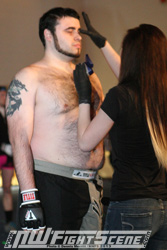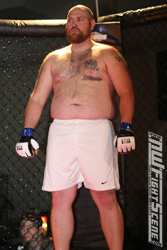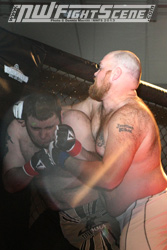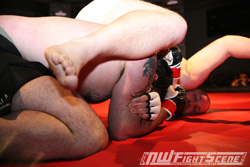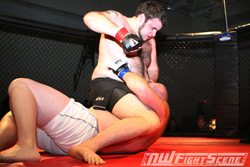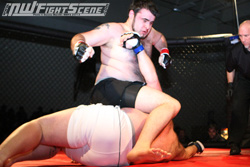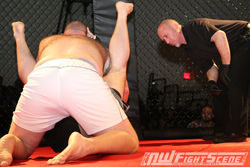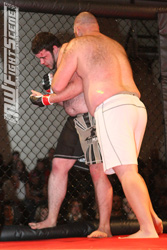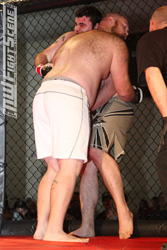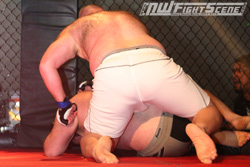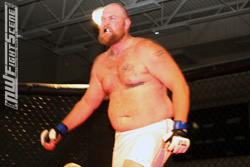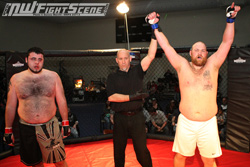 Amateur 145 lbs
Randy Poirier (1-0) def Nathan Piengkham (1-1) by TKO (Strikes) @ 0:44 Rd 1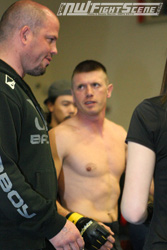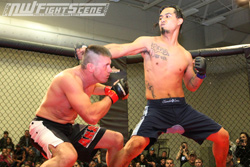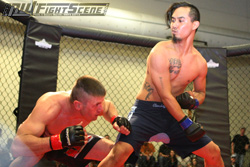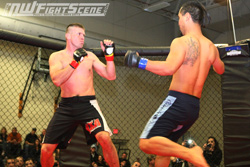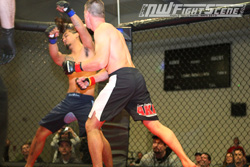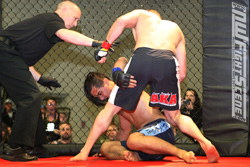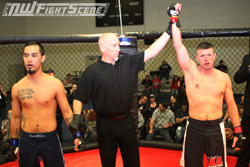 ---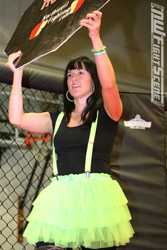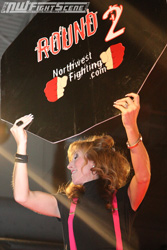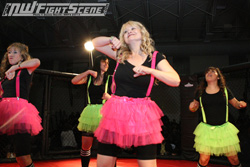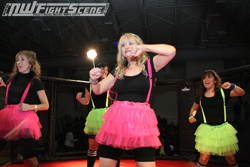 ---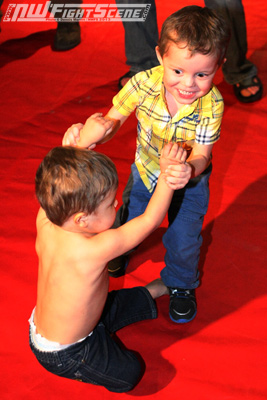 The newest members of the Fancy Pants Fight Team!
---