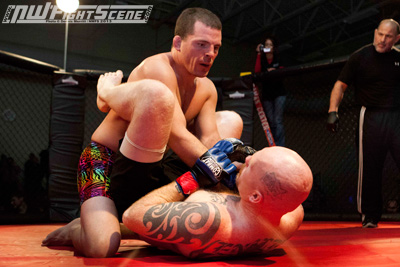 Lyle "Fancy Pants" Beerbohm en route to a 2nd Rd TKO of Chris Ensley
NW Fighting held 'Young Guns V' Jan 12th & had a slew of up and coming amateurs and pros, plus a few veterans fighters throw down. 17 fights in total took place in a long night of MMA action, culminating in a main event that featured Strikeforce veteran, Lyle "Fancy Pants" Beerbohm, rematching with Chris Ensley. Beerbohm won their first fight by 1st Rd armbar in May of 2012, and he came out on top once again via a 2nd Rd TKO at Young Guns V. Beerbohm has reeled off 5 straight wins after suffering 2 Strikeforce losses in early 2011 and is now 20-2 as a professional.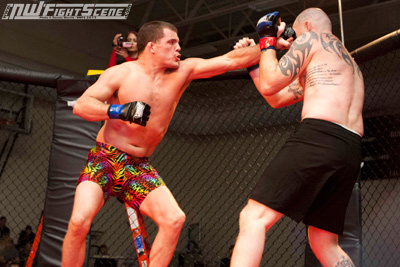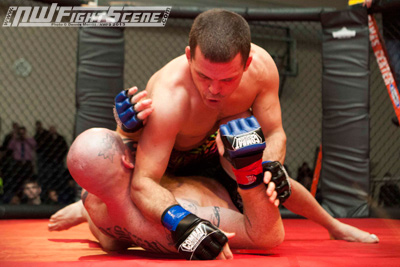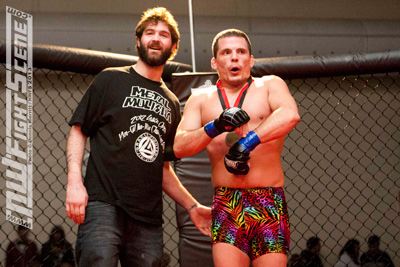 In other pro action, Josh Rettinghouse threw everything but the kitchen sink at a tough John Martinez and eventually prevailed getting Martinez to tap to a RNC in the 3rd round of their Bantamweight matchup. \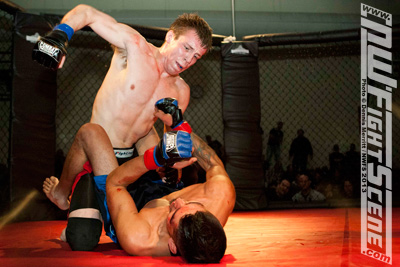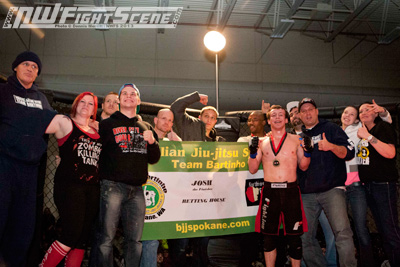 Lightweight Joey Becker subbed Michael Craig by 1st Rd RNC.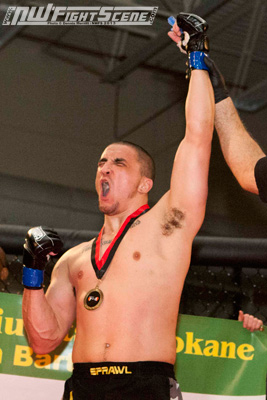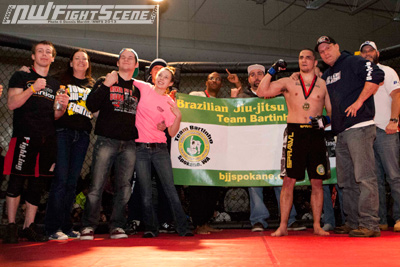 Jacob Harkness pulled off a sweet Von Flue choke of Dominic Rivera
in the 1st Rd of their middleweight bout.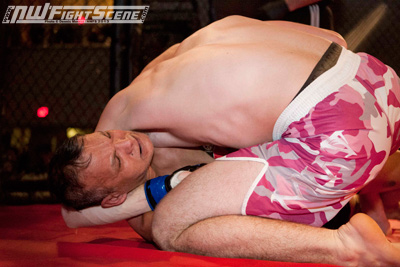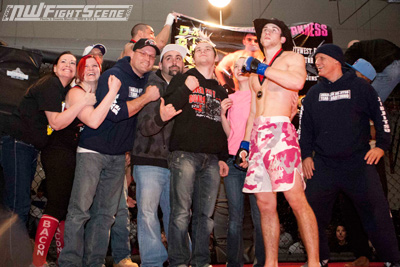 Two amateur titles were fought on the evening, the first which had Dylan Morgan getting the 135 lb belt via a 2nd Rd TKO of Marcus Ramos.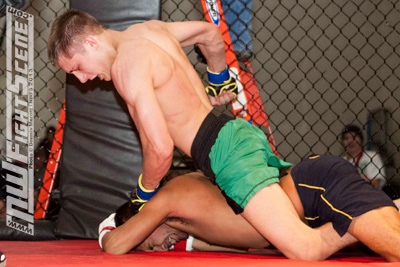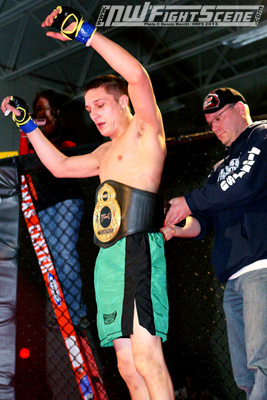 In the other title fight for the 125 lb belt, David "Bubba" Ahto submitted Soloman Jones by Triangle Choke in the first round.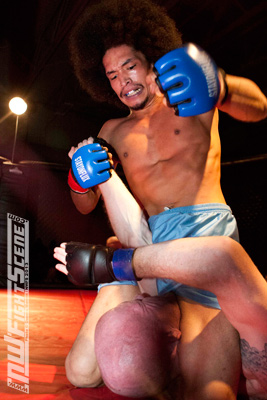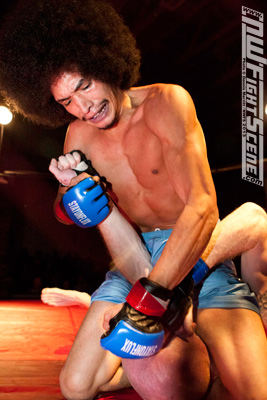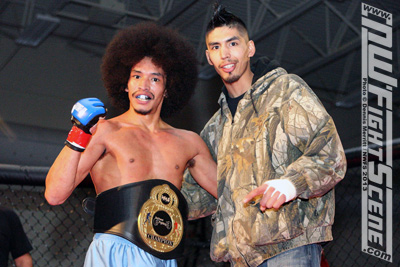 More info about NW Fighting and their Young Guns series at northwestfighting.com.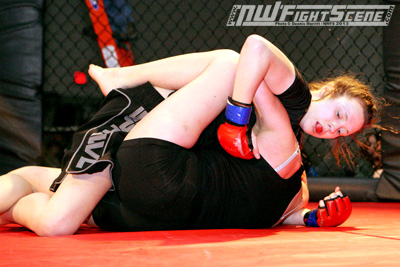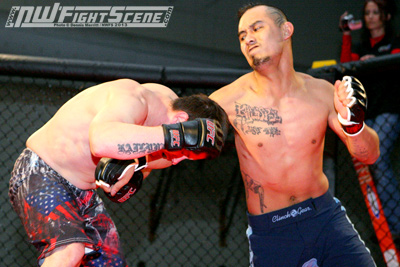 ---
YOUNG GUNS V RESULTS
Bout 1 - 135 lbs
Adam Kells (1-1) def Nathan Piengkham (1-0) by Split Decision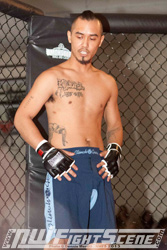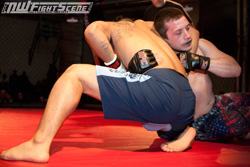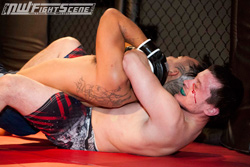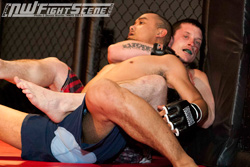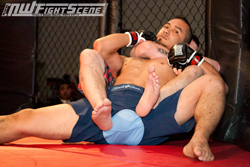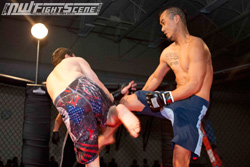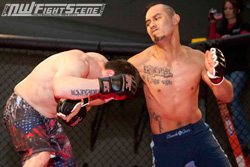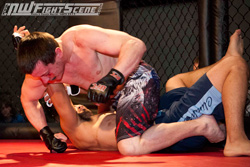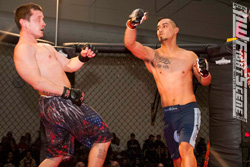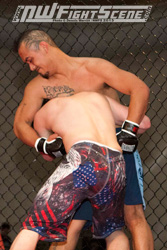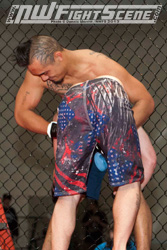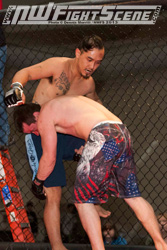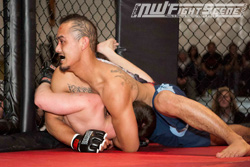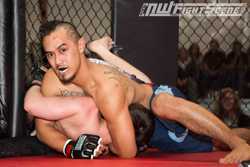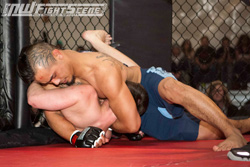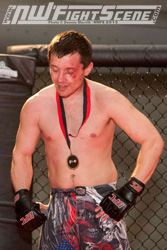 Bout 2 - 135 lbs
Nate Petersen (2-5) def Seldon Schmoyer (0-1) by Armlock @ 1:02 Rd 2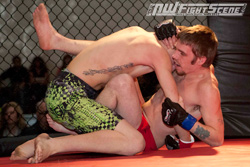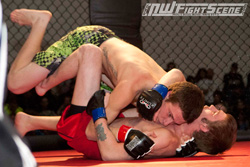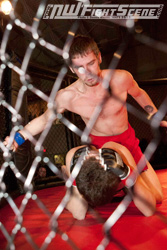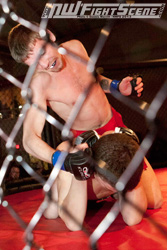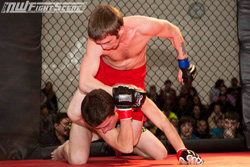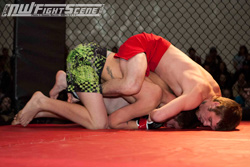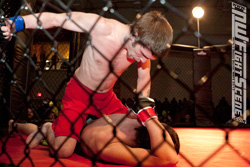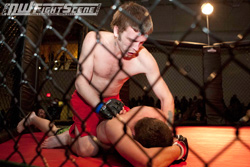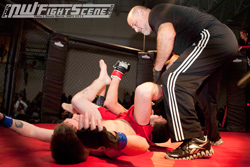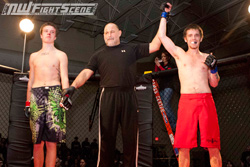 Bout 3 - 135 lbs
Johnny Gatens (debut) def Seth Patterson (debut) by Rear Naked Choke @ 2:06 Rd 1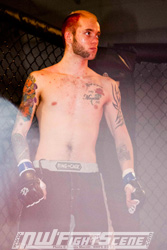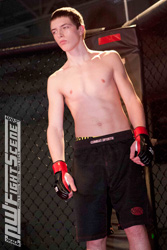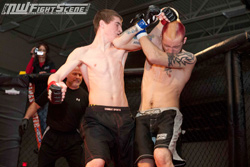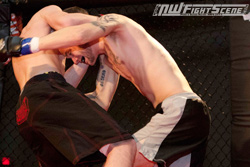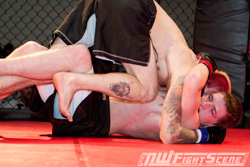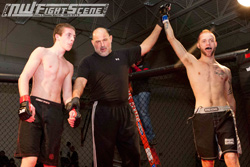 Bout 4 - 110 lbs
Ally Riley (debut) def Mariah Laude (debut) by Rear Naked Choke @ 0:56 Rd 2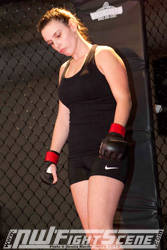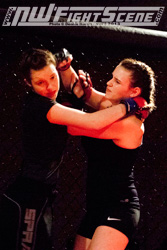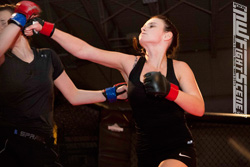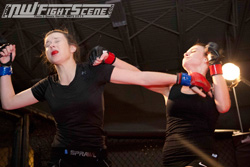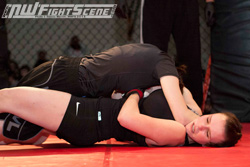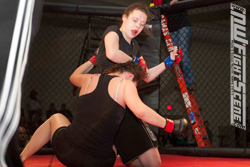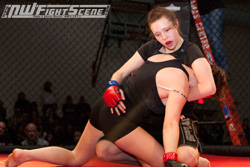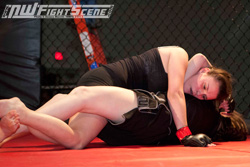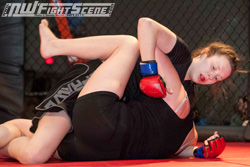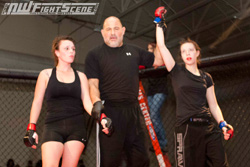 Bout 5
Austin Creshon def Tyler Roberts by Rear Naked Choke @ 2:00 Rd 1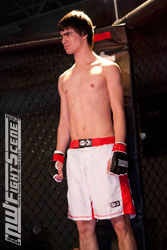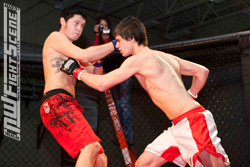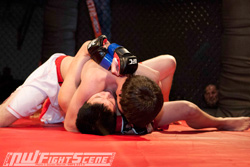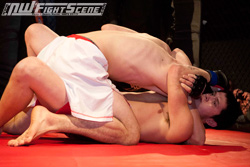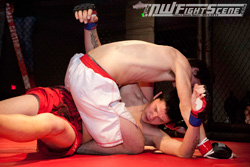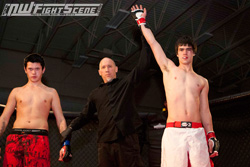 Bout 6 - 155 lbs
Dylan Griesmer (3-0) def Justin Gentemann (1-2) by TKO @ 1:52 Rd 2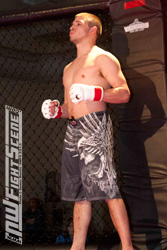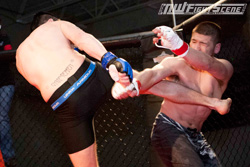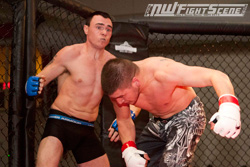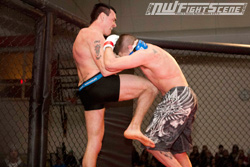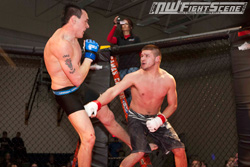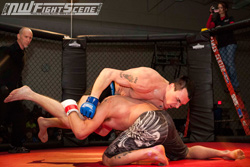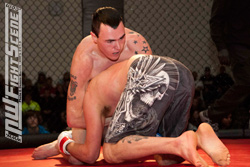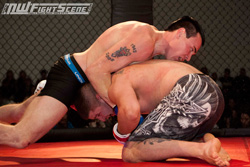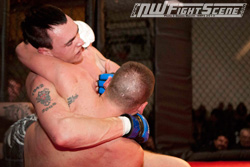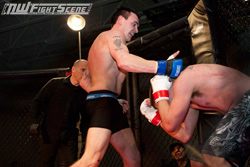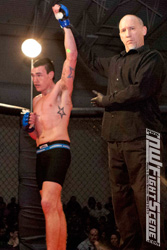 Bout 7 - 155 lbs
Jonathan Stayton (debut) def Timothy Shanks (0-1) by Guillotine Choke @ 0:47 Rd 1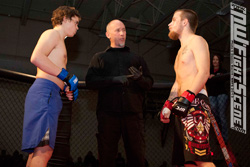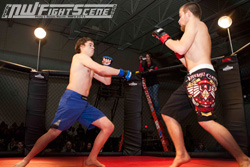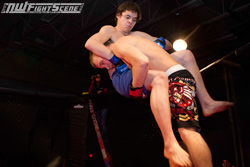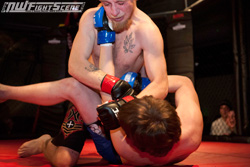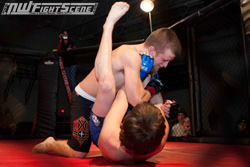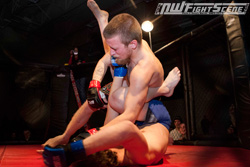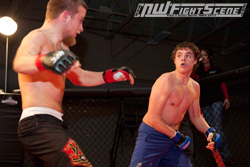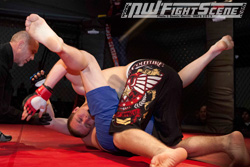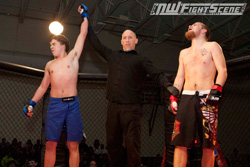 Bout 8 - 170 lbs
Cleo Anderson (3-1) def Nick Ramos (2-2) by Triangle Choke @ 1:31 Rd 2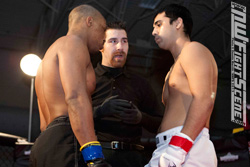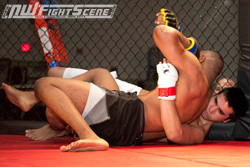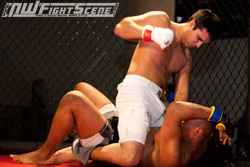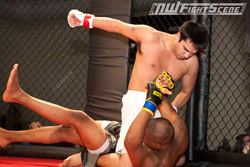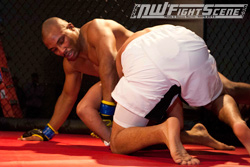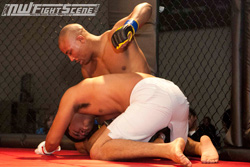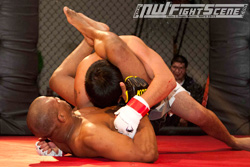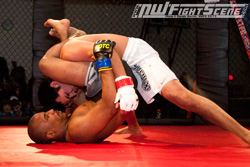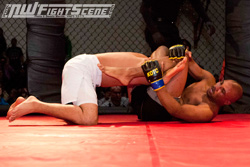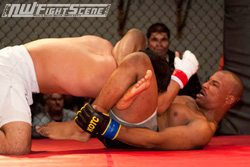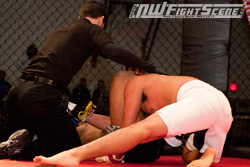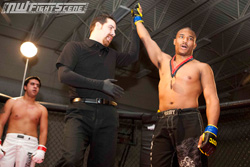 Bout 9 - 170 lbs
Shaun Dewey (debut) def Jeff Baker (debut) by Rear Naked Choke @ 1:34 Rd 1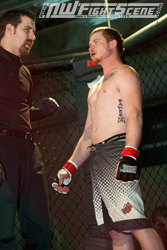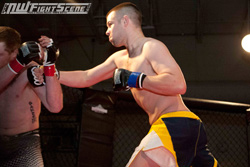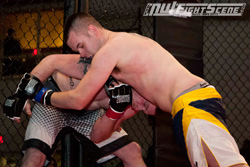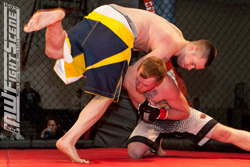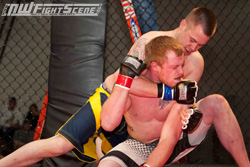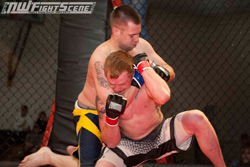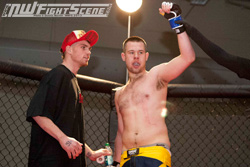 Bout 10 - 165 lbs
Jeff Pool (debut) def Kenny Dennis by Rear Naked Choke @ 2:09 Rd 1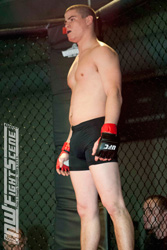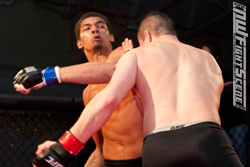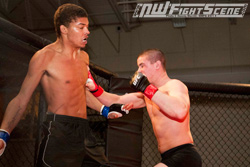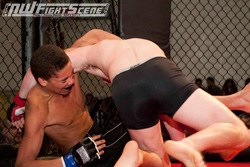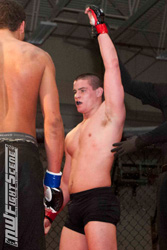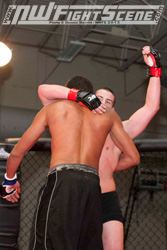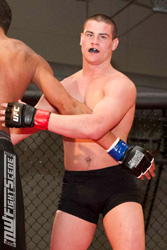 Bout 11 - 135 lbs
Jonny Redwolf Fulton (1-0) def Aaron Johnston by Rear Naked Choke @ 2:07 Rd 1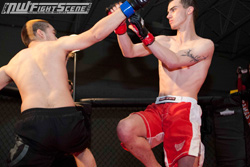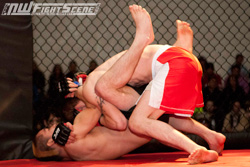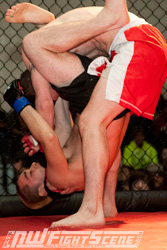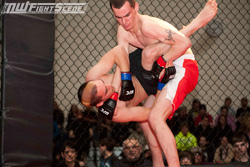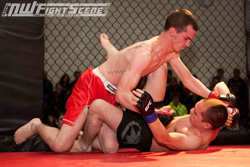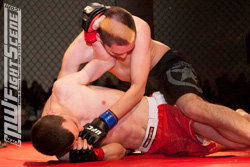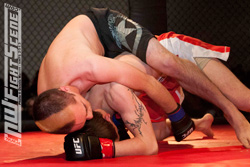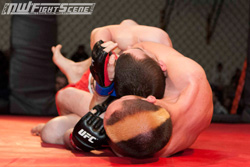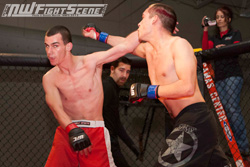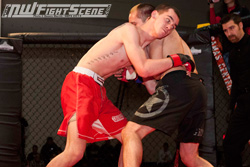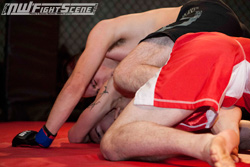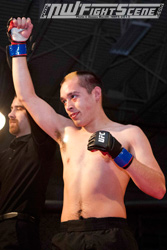 Bout 12 - NW Fighting Bantamweight Title
Dylan Morgan (4-4) def Marcus Ramos (1-0) by TKO (Strikes) @ 2:15 Rd 2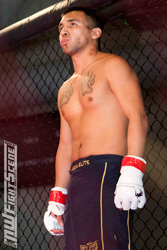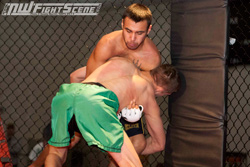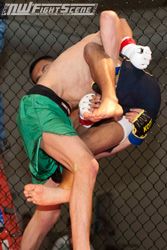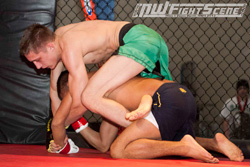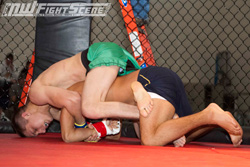 \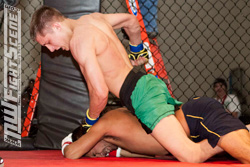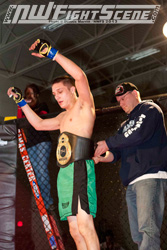 Bout 13 - NW Fighting Flyweight Title
David Ahto (49-28) def Soloman Jones (9-4) by Triangle Choke @ 2:42 Rd 1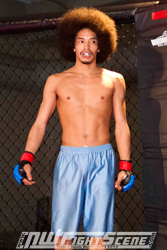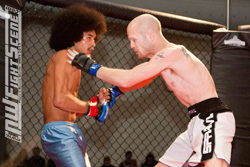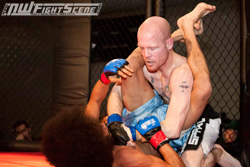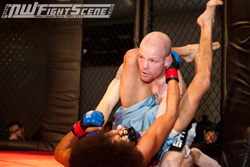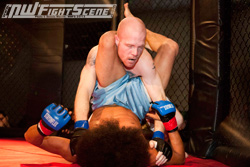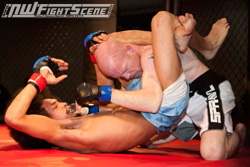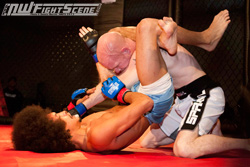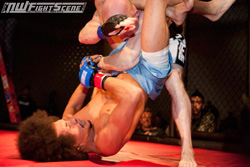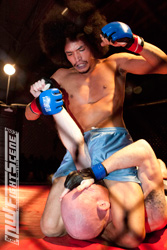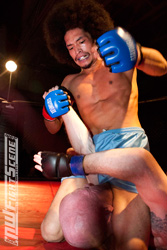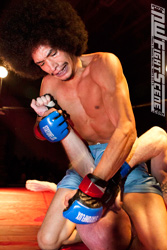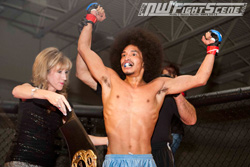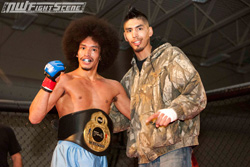 Bout 14 - Pro 135 lbs
Josh Rettinghouse (4-1) def John Martinez (3-11) by Rear Naked Choke @ 1:46 Rd 3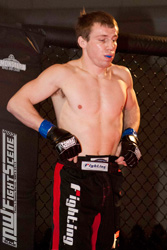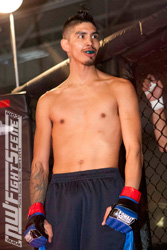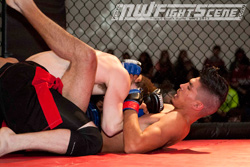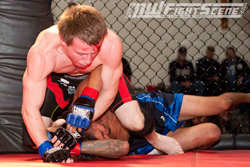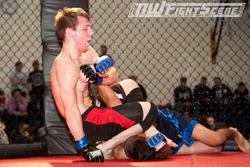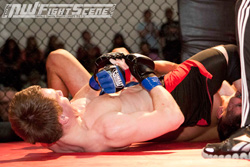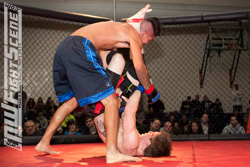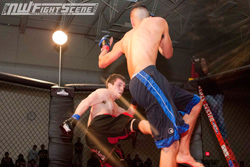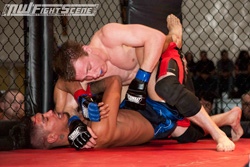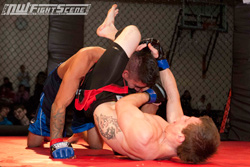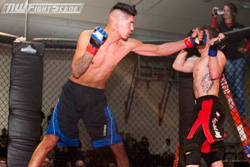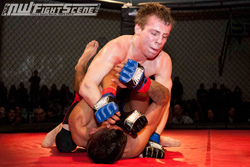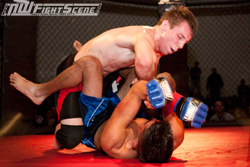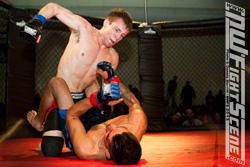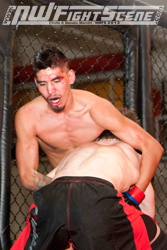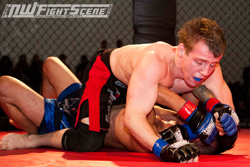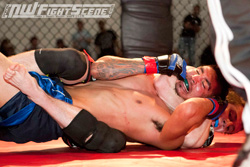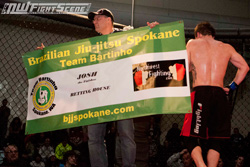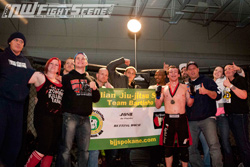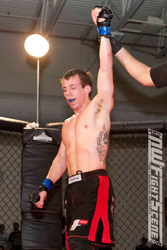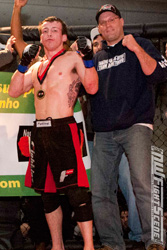 Bout 15 - Pro 155 lbs
Joey Becker (1-1) def Michael Craig (debut) by Rear Naked Choke @ 2:49 Rd 1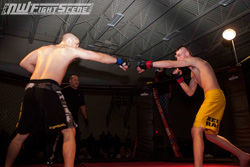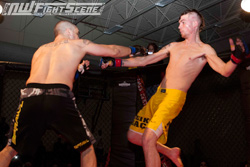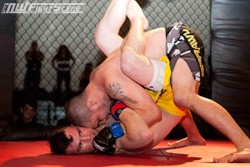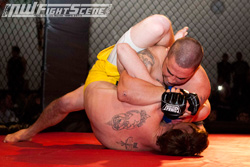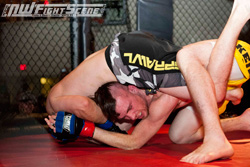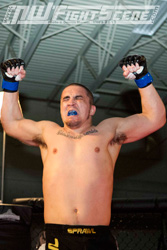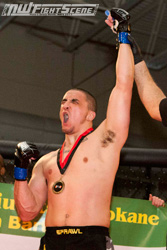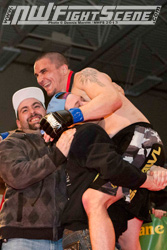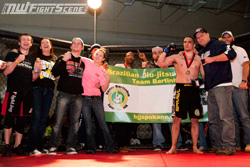 Bout 16 - Pro 185 lbs
Jacob Harkness (2-2) def Dominic Rivera (6-5) by Von Flue Choke @ 1:29 Rd 1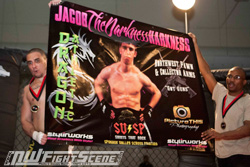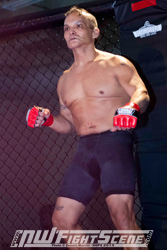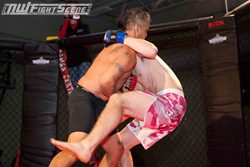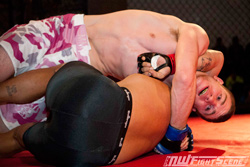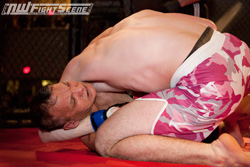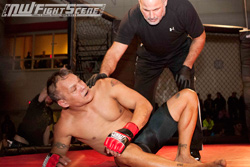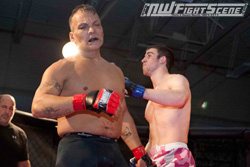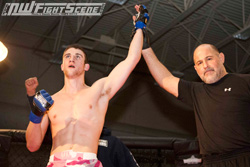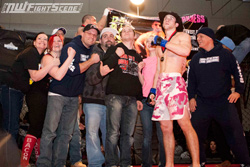 Main Event - Pro 180 lbs
Lyle Beerbohm (19-2) def Chris Ensley by TKO (Strikes) @ 0:17 Rd 2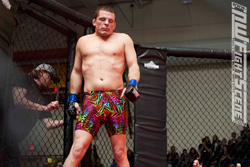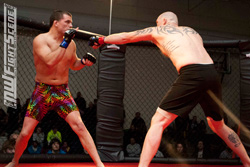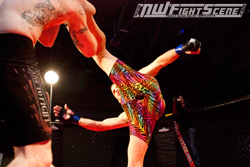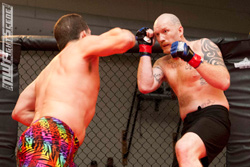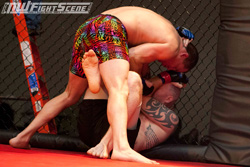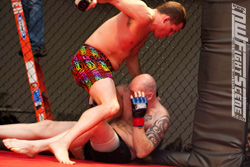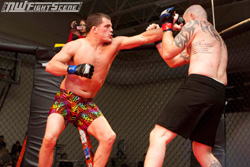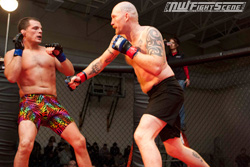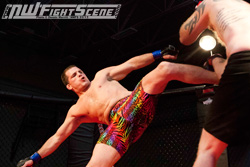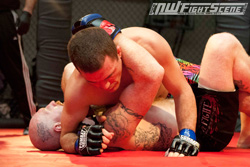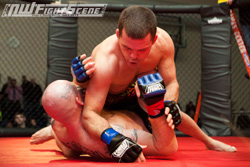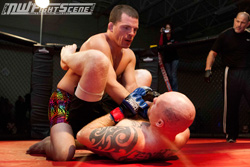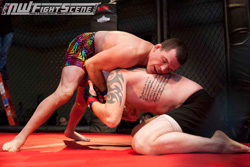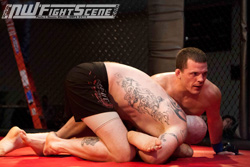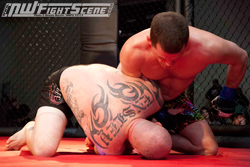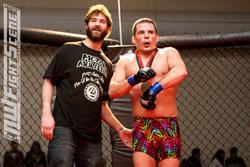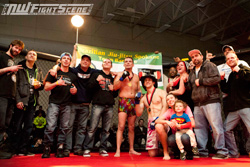 ---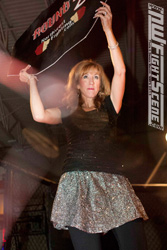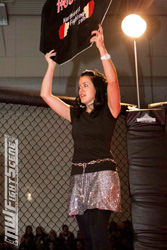 ---