Knucklehead 4 - June 16th, 2012
Salem Armory - Salem, Oregon
Review, videos, pics & Interviews by Spaniard
---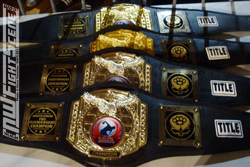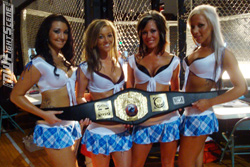 Professional mixed martial arts action is having a tough time in Oregon as tons of Amateur shows fill the bill so that we rarely see our pro's mixing it up any more. Thankfully certain promoters, such as Knucklehead Fight Promotions, are still biting the business profit bullet and bringing some great matches to our MMA doorstep. This past weekend we got to watch Shorty "The Pitbull" Weikel fight 2011 NW Fightscene Submission of the Year winner Travis "The Nightmare" Cavalli for the PRO 145 lb Title in the main event of Knucklehead IV at the Armory in Salem OR, plus 2 additional pro matchups.
The main event was another title shot for Shorty Weikel and a fight on his home turf. Weikel's original opponent, former UFC fighter Ian Loveland, had to pull out due to surgery and Travis Cavalli stepped in. The first round started off fast and had Cavalli firing off right hands as Weikel looked to take it to the ground. He did just that and finished Cavalli with an Americana at 1:57 in the first to win the professional featherweight title for Knucklehead Promotions. Afterwards, Shorty sent a strong message in his post-fight interview with NWFS.
The co-main event saw a heated bout between DFCC fighter Jessee Filan and Sports Lab fighter "Dirty" Benny Vinson. Beforehand, a lot of things were said and Vinson felt he wasn't being respected and said he wanted to dominate, which he did. He came out and ate a jab, then threw some punches of his own that rocked Filan. The fight then hit the ground where Filan went for Vinson's leg and Vinson capitalized. Vinson started to pound on Filan and from there he found the rear naked choke and sunk it at 1:23 in the first. In Vinson's post-fight interview, he states if you "don't have a fighter to hate, feel free to hate on him!".
Corey "Agnarr" Wyatt scored one of his greatest wins to date over undefeated and returning pro Dominic Frederickson from Sports Lab Training Center. The fight started lethal from the start as both fighters were throwing deadly punches fast enough to cut down a tree. You just knew someone was going down if they got hit, it was just a matter of who it would be. Then Bam! Wyatt landed and smelled blood, going in for the kill with a good 3 or 4 punches and referee Dave Hagen jumped in at 1:13 in the very first round scoring it a knockout for "Agnarr the Mighty!".
Another amazing KO came from Team Quest standout "Pretty Boy" Tarrence Williams who still stands undefeated. He hasn't been out of the first round, hasn't seen a fighter of his skill set, and to be honest good luck finding one. All 4 of his wins are KO's with this last one at just 12 seconds over Christopher Barber, a guy who had ten more fights than him. His honest test will be when he matches up against a wrestler of his capabilities and skills and gets taken to the later rounds. Then we may see where his holes are. Afterwards, Williams spoke about moving on to become pro and his major career dreams with Matt Lindland in the Post-fight interview with NWFS.

More info on Knucklehead Fight Promotions on their Facebook page HERE.
---
FIGHT RESULTS
Bout 1 - Amateur 145 lbs
Shane Sargent def Brian Osborn by TKO (Ref Stop) @ 2:23 Rd 1
Bout 2 - Amateur 170 lbs
Jake Ashard def Josh Connelly by KO @ 2:27 Rd 1
Bout 3 - Amateur 145 lbs
Cody Plagmann def Ryan Payne by Guillotine Choke @ 1:39 Rd 2
Bout 4 - Amateur Heavyweight
James Haman def Trevor Close by Keylock @ 1:00 Rd 2
Bout 5 - Amateur 170 lbs
Tarrence Williams (Team Quest) def Chris Barber by KO @ 0:12 Rd 1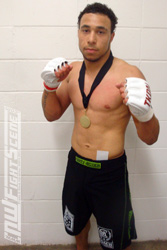 Bout 6 - Amateur 155 lbs
Josh Winter def Adam Bufford by Rear Naked Choke @ 2:19 Rd 1
Bout 7 - Amateur 135 lb Championship
Cleveland Smith def James Volini by Arm Triangle Choke @ 1:28 Rd 2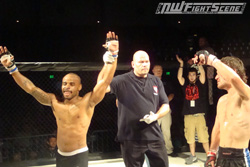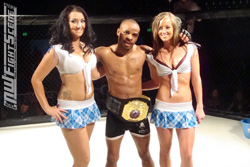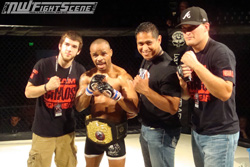 Bout 8 - Amateur 170 lb Championship
Kyle Ellsworth (Team Quest) def Cameron Ericson (DFCC)
by TKO (Ref Stop) @ 2:17 Rd 1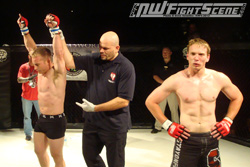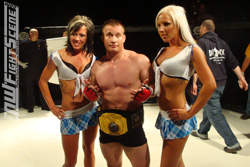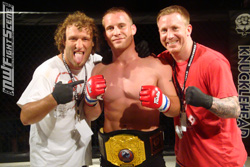 Bout 9 - Amateur 155 lb Championship
Michael Frear (DFCC) def Rich Boedigheimer by Armbar @ 0:38 Rd 1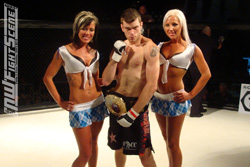 Bout 10 - Pro 185 lbs
Corey Wyatt (Midtown MMA) def Dominic Fredrickson (Sportslab)
by KO @ 1:14 Rd 1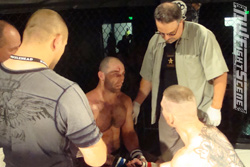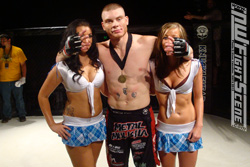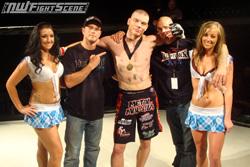 Bout 11 - Pro 135 lbs
Benny Vinson (Sportslab) def Jessee Filan (DFCC)
by Rear Naked Choke @ 1:23 Rd 1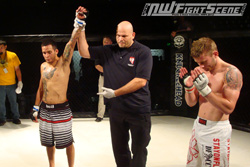 Bout 12 - Pro 145 lb Championship
Shorty Weikel (Midtown MMA) def Travis Cavalli (No Pain Just Glory)
by Arm Triangle Choke @ 1:57 Rd 1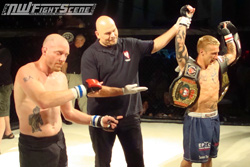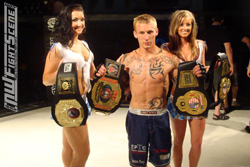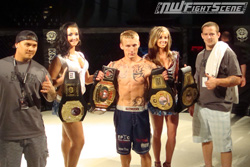 ---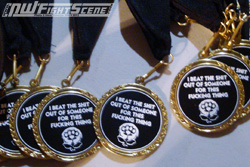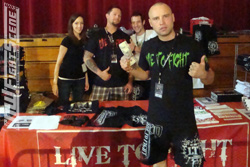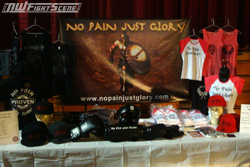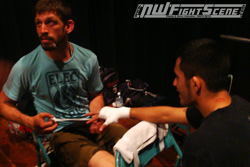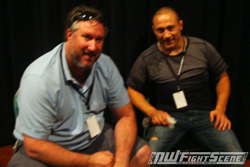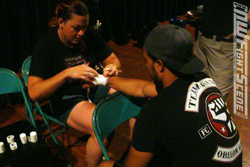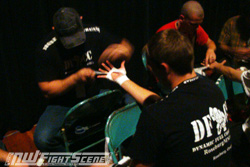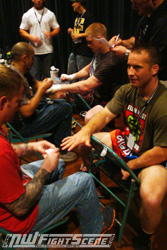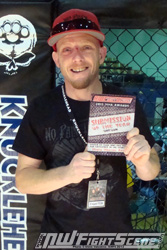 ---