MMA PROMOTION: KING OF THE CAGE - www.kingofthecage.com

VENUE: Chinook Winds Casino Resort 1777 NW 44th St, Lincoln City, OR 97367
Phone: (541) 996-5825

DATE: Saturday, August 6, 2016

EVENT OVERVIEW: "PROVOKED"

King of the Cage, the leader in casino mixed martial arts entertainment, returns to Chinook Winds Casino Resort with another world-class mixed martial arts event, headlined by a Heavyweight World Title showdown between current KOTC Superheavyweight and Heavyweight Champion Tony Lopez against the challenger Mike Hayes and also featuring some of the sport's top competitors.

TIME: Doors 5 PM / Fights 6 PM

MAIN & CO MAIN EVENT: The Main Event, in the Heavyweight Division, will be for the King of the Cage World Title and feature the reigning and defending KOTC champion Tony "Kryptonite" Lopez (41-21-0) from Yucaipa, California (Team Krypton) against Mike "300" Hayes (20-11-2) from Redmond, Washington (Ring Demon Jiu Jitsu). Lopez is one of the top fighters in the sport today and is top ranked.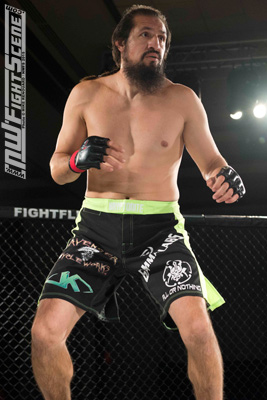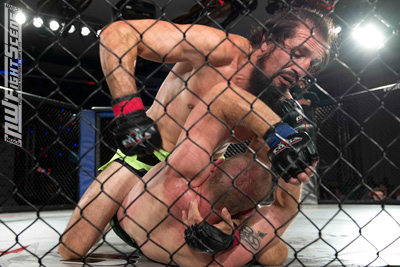 TONY "KRYPTONITE" LOPEZ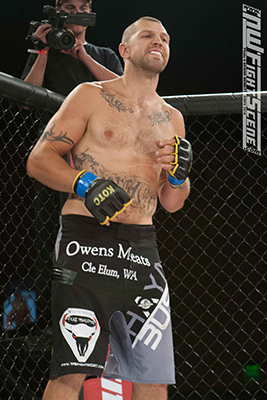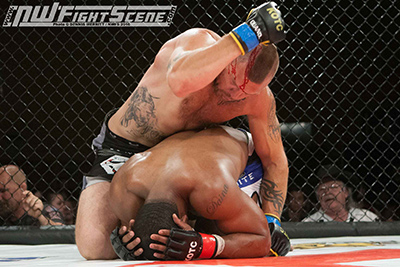 MIKE "300" HAYES

The Co-Main Event, also in the Heavyweight Division, will be feature two fighters from Eugene, Oregon. Scott "The UndaGround Sound" Davenport (No Limit Fight Team) will do battle against Jimmy Jennett (Art of War and Checkered Past).

FEATURED LOCAL FIGHTERS: Nick Birom, Donnie Johnson, Isaac Shelton Ryon Harris Justin Zambroski, Dylan Atkinson.

WEIGH-INS: Friday, August 5, 2016 at 6 PM – Chinook Winds Casino Resort

TELEVISION: This event will be broadcast in over 50 million U.S. households on MAVTV (214 DIRECTV, 810 Verizon FiOS). Check your local cable provider for cable station in your area.

ABOUT KING OF THE CAGE: After performing over 500 events since its inception in 1998, King of the Cage has proven to be a leader in the evolution of Mixed Martial Arts. No other production has promoted more fights than King of the Cage. KOTC has and continues to promote shows globally, including the United States and far-reaching countries such as: England, Singapore, South Africa, Canada, Japan, Australia and Philippines. King of the Cage is available weekly to over 50 million homes in the United States on cable and satellite television on MAVTV, owned by Lucas Oil and also airs in more than 60 countries worldwide which include Canada, Mexico, Philippines, Mongolia, Thailand, South Africa, and most of Europe. King of the Cage has been a career staple for countless stars including Ronda Rousey, Forrest Griffin, Quinton Rampage Jackson, Daniel Cormier, TJ Dillishaw, Demetrious Johnson, Robbie Lawler, Rory MacDonald, Rashad Evans, Krazy Horse, Keith Jardine, Mac Danzig, Urijah Faber, Joe Stevenson, and Diego Sanchez. King of the Cage recently secured a broadcast deal with the UFC, where the KOTC fights and events will now be seen on UFC FIGHT PASS, giving fans access to one of the most valuable MMA libraries after premiering initially on MAVTV. Visit www.kingofthecage.com.
---