RANCHO CUCAMONGA, CA. (July 10, 2017) – King of the Cage, the leader in casino mixed martial arts entertainment, returns to Chinook Winds Casino Resort in Lincoln City, Oregon on Saturday, August 5, 2017 with a nationally broadcast event headlined by current KOTC Welterweight Champion Ben Egli defending his title against Tyson Jeffries and in the co-main event Glena Avila vs. Katie Howard in the Women's Catchweight Division.

Fight card includes:
Main Event – KOTC Welterweight World Title (170 lbs.)
Current KOTC Welterweight Champion Ben "BenorBrake" Egli (9-1), Tigard, Oregon (Burke Muay Thai) vs. Tyson "The Antihero" Jeffries (15-6), Vancouver, Washington (Gracie Barra). This will be Egli's third title defense. In his last bout, he defeated his opponent with an impressive first-round submission. Jeffries, who has won his last four fights, is top ranked.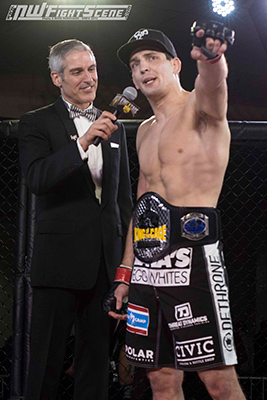 Ben Egli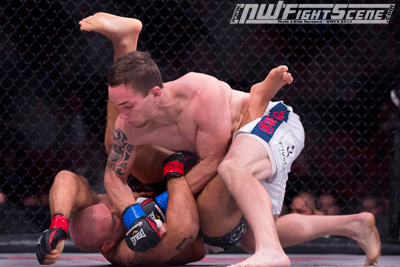 Tyson Jeffries

Co-Main Event – Women's Catchweight (120 lbs.)
Glena "Heartless" Avila, Vancouver, Washington (Fistcuffs) vs. Katie Howard, Portland, Oregon (G.I.R.L.S. Gym). Both fighters are top ranked.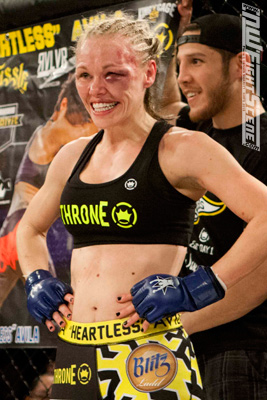 Glena Avila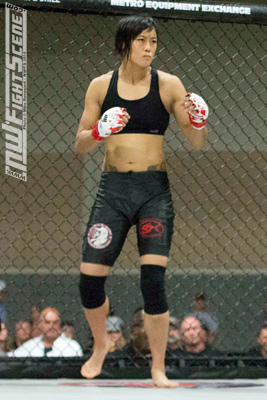 Katie Howard

Featured Event - Light Heavyweight 205 lbs.
Dylan Potter (5-2) from Olympia, Washington (Eatonville MMA) vs. Ronny Markes (17-5), Portland, Oregon (Gracie Barra). Both fighters are coming off first round victories and are top ranked.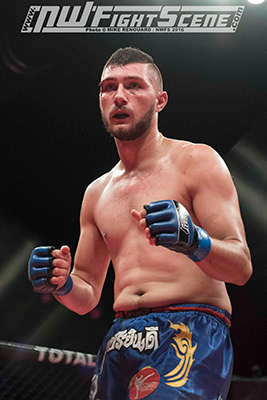 Dylan Potter

Junior Welterweight – 160 lbs.
Ryan Walker (7-3), Vancouver, Washington (Gracie Barra) vs. Scotty "Hammerfist" Hao (3-1), Kona, Hawaii.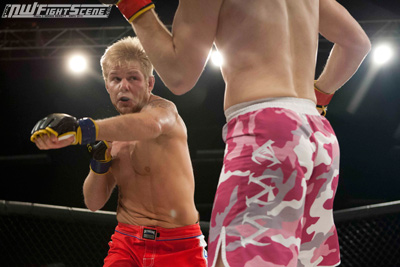 Ryan Walker

Other featured fighters on the card:
Chance Gabriel vs. Keith Wolf
Tunde Arigbon vs. Zach Vanzile
Alex Aguilar vs. Aaron Bowles

Other fighters appearing include Johnny James, Fernando Alvarado, Kristen Maaranen, Thomas Patrick Dakota Benson, Stephen Pedersen, Joy Edwards.

This event will be broadcast in over 50 million U.S. households on MAVTV (214 DIRECTV and Verizon FiOS (810). Check your local cable provider for cable station in your area.

Doors at 5 pm / Fights at 6 pm. For more information or to purchase tickets, please call 1-888-MAIN-ACT (624-6228) or go online to www.chinookwindscasino.com or in person at the Chinook Winds Casino Resort Box Office. All ages. Event card and schedule are subject to change.

Official Hashtag: #KOTCFractured

About King of the Cage
After performing over 500 events since its inception in 1998, King of the Cage has proven to be a leader in the evolution of Mixed Martial Arts. No other production has promoted more fights than King of the Cage. KOTC has and continues to promote shows globally, including the United States and foreign countries such as: England, Singapore, South Africa, Canada, Japan, Australia and Philippines.

King of the Cage is available weekly to over 50 million homes in the United States on cable and satellite television on MAVTV, owned by Lucas Oil and also airs in more than 50 countries worldwide.

King of the Cage has been a career staple for countless stars including Ronda Rousey, Forrest Griffin, Quinton Rampage Jackson, Daniel Cormier, TJ Dillishaw, Demetrious Johnson, Robbie Lawler, Rory MacDonald, Rashad Evans, Krazy Horse, Keith Jardine, Mac Danzig, Urijah Faber, Joe Stevenson, and Diego Sanchez.

King of the Cage recently secured a broadcast deal with the UFC, allowing FIGHTPASS to broadcast all events internationally. They also have the rights domestically one year after each event and the initial airings on MAVTV.

Visit at www.kingofthecage.com.
---