King of the Cage: Wild Card - May 17th, 2012
Coeur d'Alene Casino Event Center - Worley, Idaho
Photos by Mike Renouard & Dennis Merritt
Post-fight Interviews by Mike Renouard
---
King of the Cage invaded the Coeur d'Alene Casino last night for an incredible evening of Pro/Am Mixed Martial Arts action in an event dubbed "Wild Card". 7 pro and 5 amateur bouts went down in front of a sold-out crowd with the card stacked full of talented NW Fighters from around the Inland Northwest region, representing such gyms as Trevor Prangley's AKA, BJJ Spokane, Sikjitsu, Iron Lion, & Legacy MMA.
The main event featured Trevor Prangley himself taking on George Stork in a 195 lb Catchweight bout, and it turned into fight of the night as Stork refused to go quietly and gave Prangley plenty to contend with over 2 1/2 round until Prangley finally took him out via rear naked choke.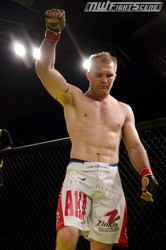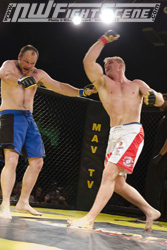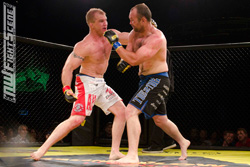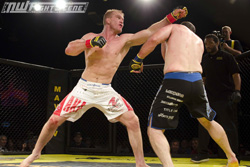 Before the co-main event, Lyle "Fancy Pants" Beerbohm predicted a 1st round straight armbar and he delivered, getting Chris Ensley to the ground quickly and finishing via the submission only a minute and a half into their 180 lb contest.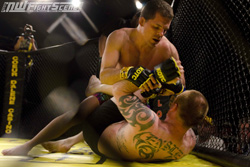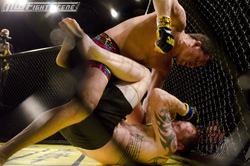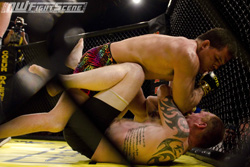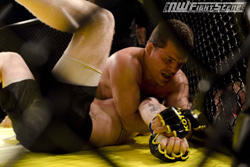 More info on King of the Cage at www.kingofthecage.com.
---
Bout 1 - 155 lbs
Will Comstock (8-7, Sikjitsu) def Aaron Goedhart (3-1, Team Damage)
by Technical Submission (Guillotine choke) @ 0:53 Rd 1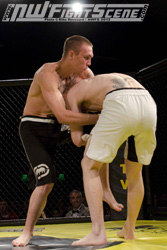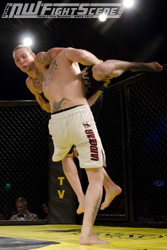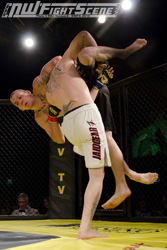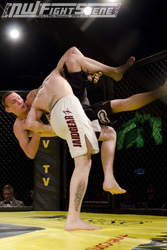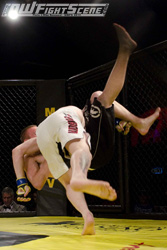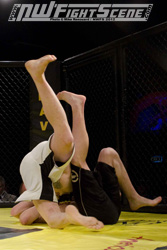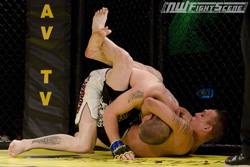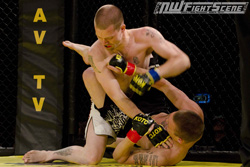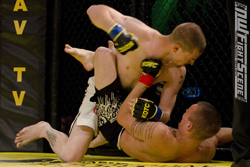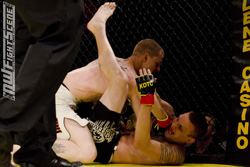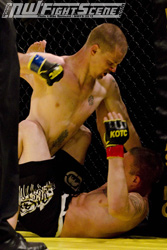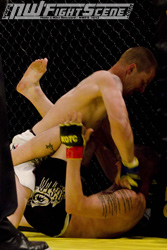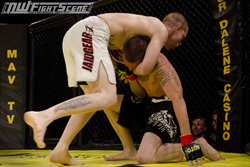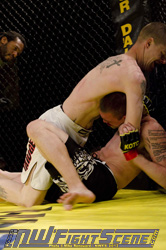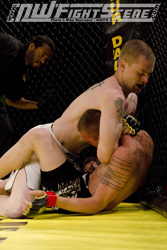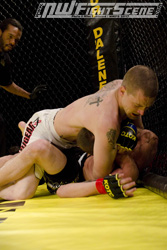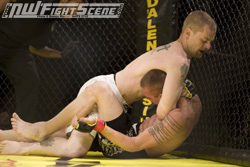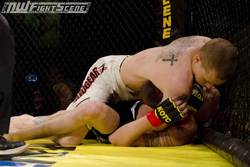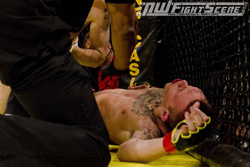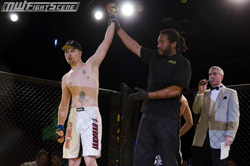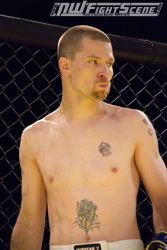 Bout 2 - 155 lbs
Josh Gow (6-3, Sikjitsu) def Austin Arnett (14-2, Team Execution)
by Armbar @ 2:26 Rd 1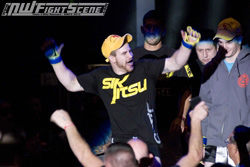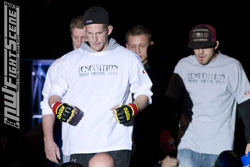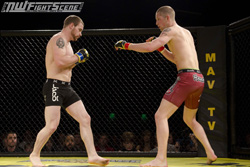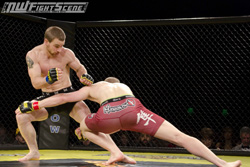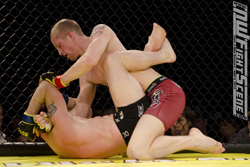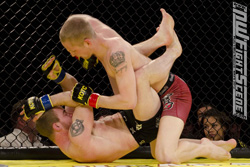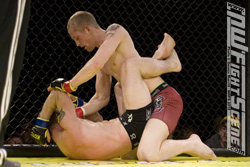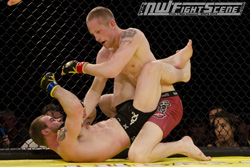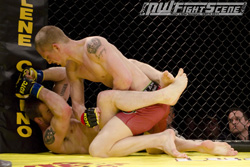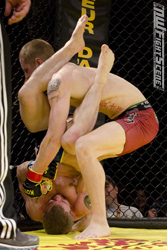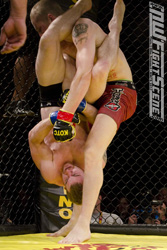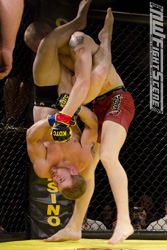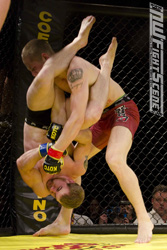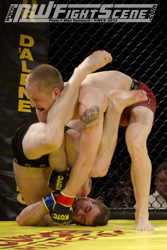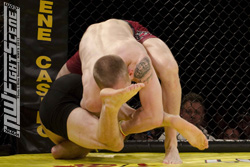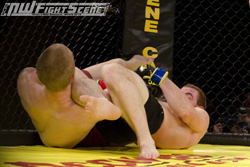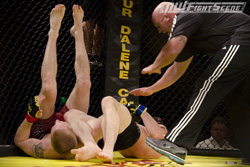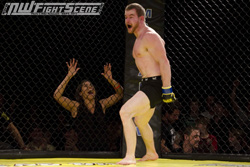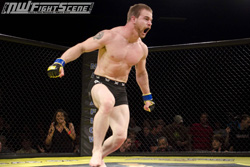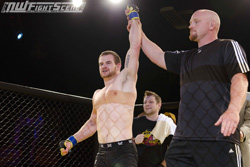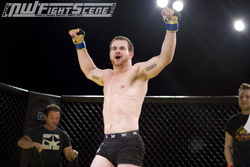 Bout 3 - 155 lbs
Trevor Robb (2-0, Legacy MMA) def Andrew Whitfield (6-3, Wolfpack FT)
by TKO (Ref Stop - Strikes) @ 1:30 Rd 3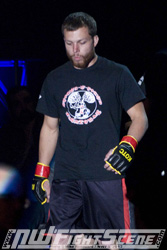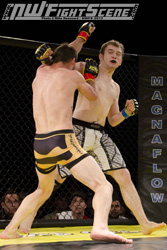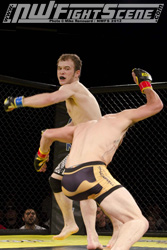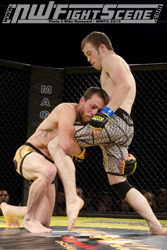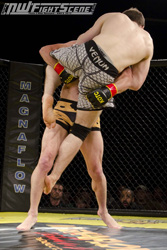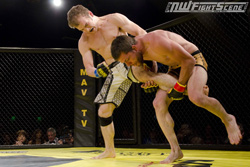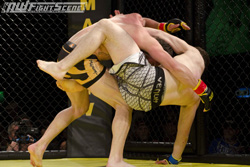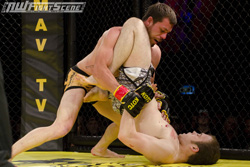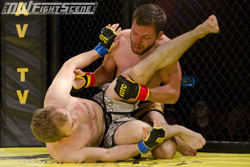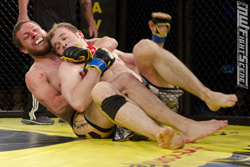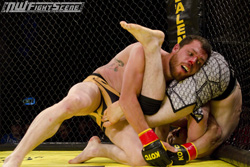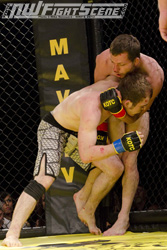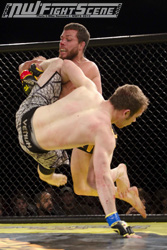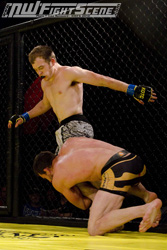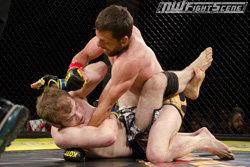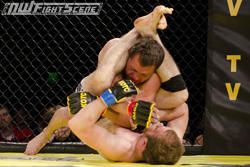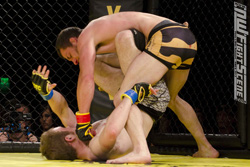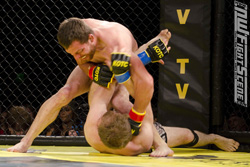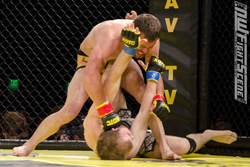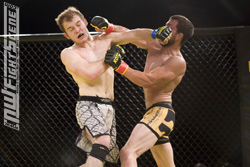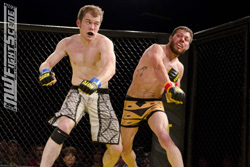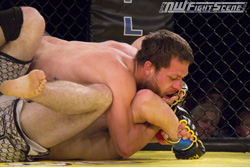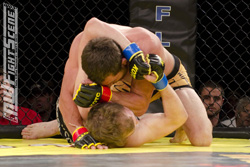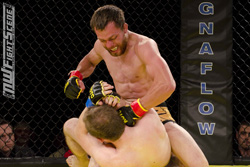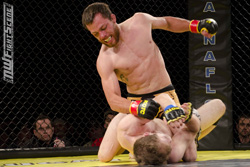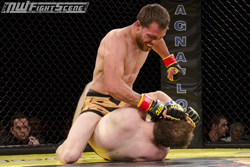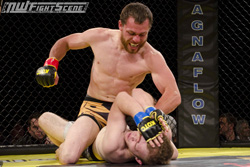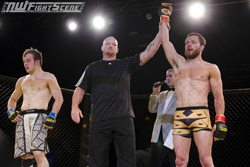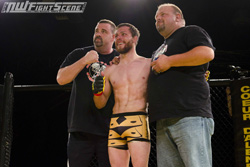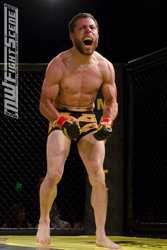 Bout 4 - 205 lbs
Gabe Lopez (5-3, Legacy MMA) def Tony Bambino (4-3, Sikjitsu)
by Unanimous Decision (All Judges 29-28)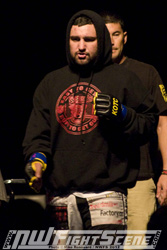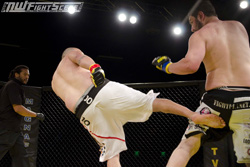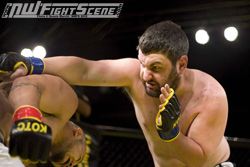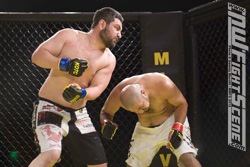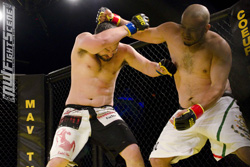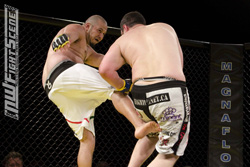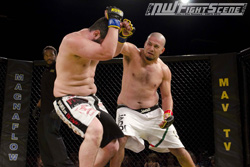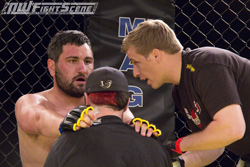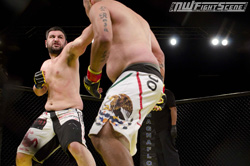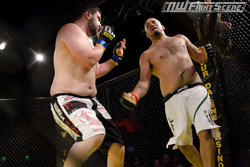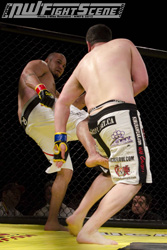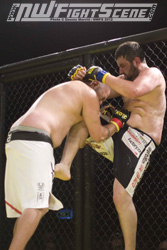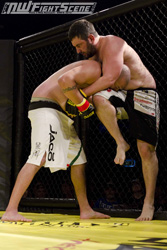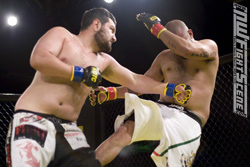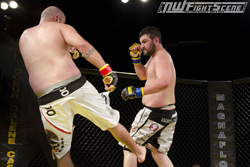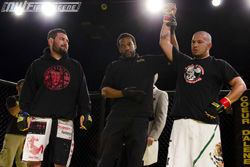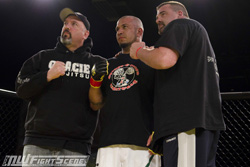 Bout 5 - 140 lbs
Tony Neal (5-1, Team Damage) def Skyler Donner (1-0, Fight University)
by TKO (Ref Stop - Strikes) @ 0:23 Rd 1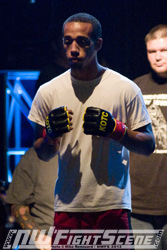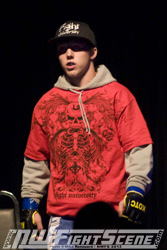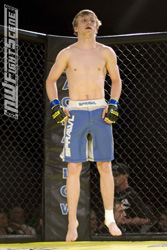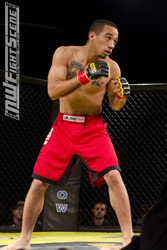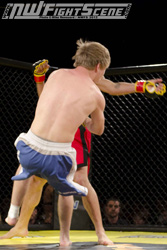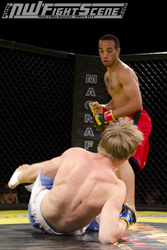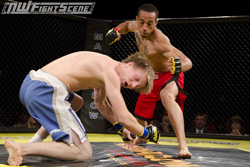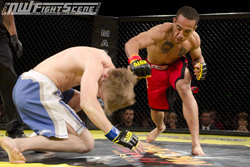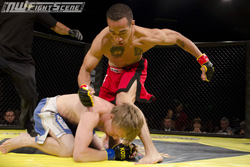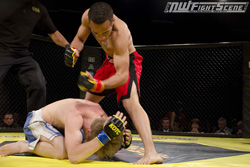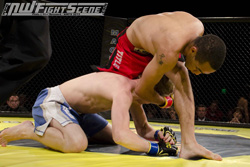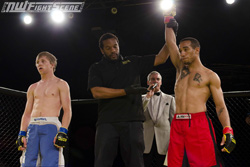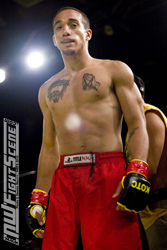 Bout 6 - Pro 135 lbs
Nathan Gow (1-0, Sikjitsu) def Joseph Cleveland (Debut, Iron Lion)
by Triangle Choke @ 4:33 Rd 1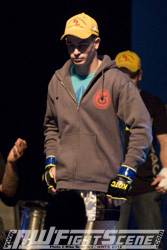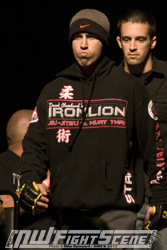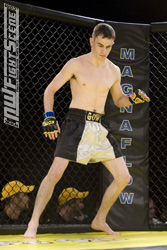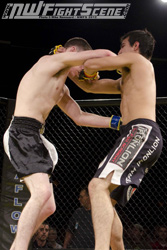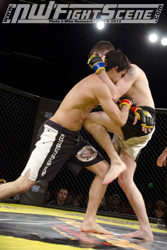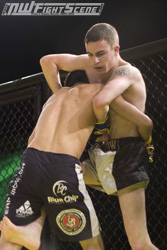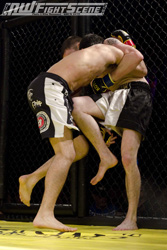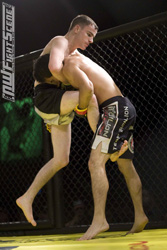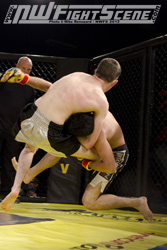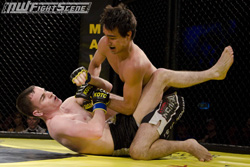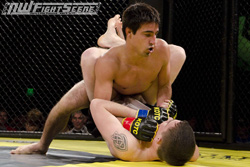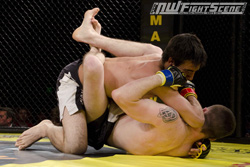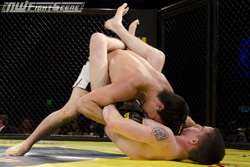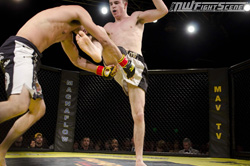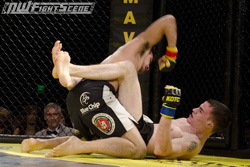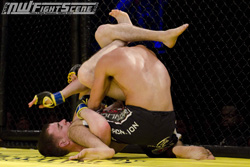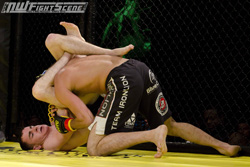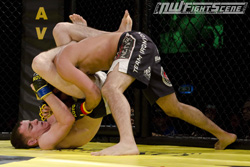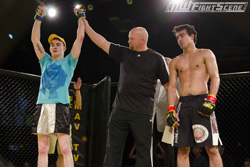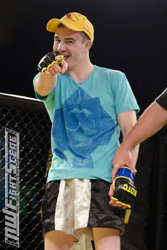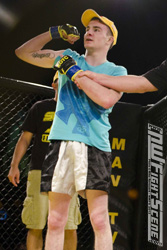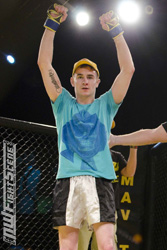 Bout 7 - Pro 155 lbs
Jacob Harkness (1-1, BJJ Spokane) def Jordan Cook (Debut, AKA)
by TKO @ 2:10 Rd 2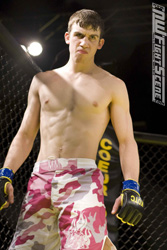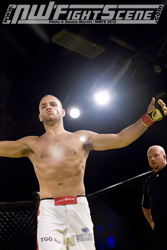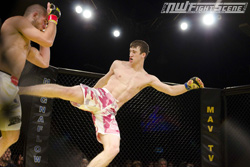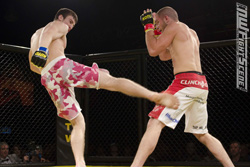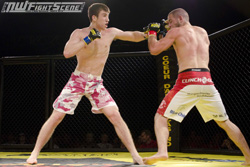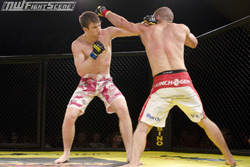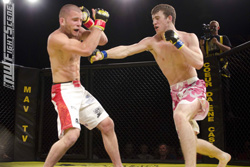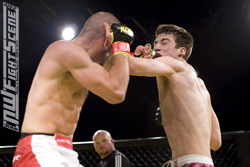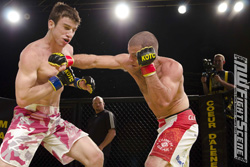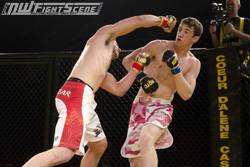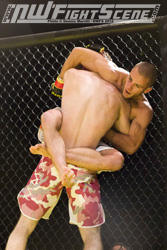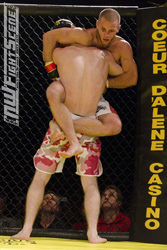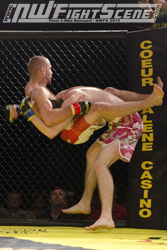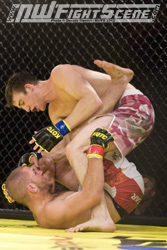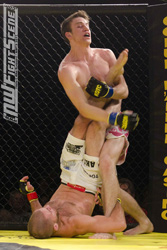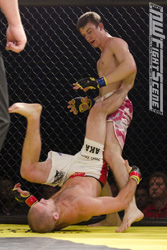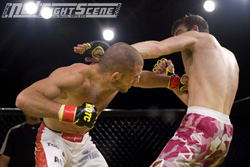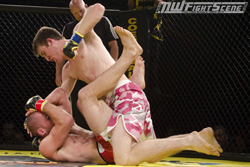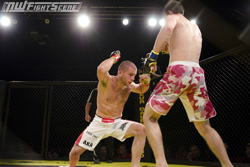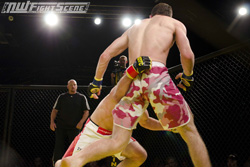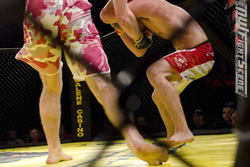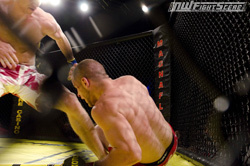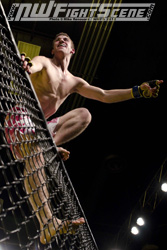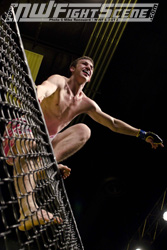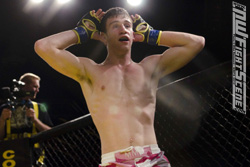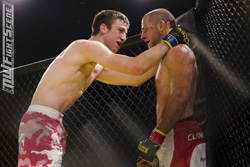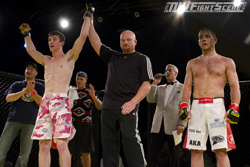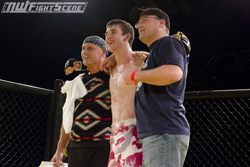 Bout 8 - Pro 135 lbs
Fallon Fox (Debut, Midwest Training Center) def Elisha Helsper (0-2, AKA)
by TKO (Injury) @ 2:00 Rd 1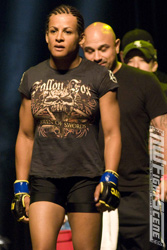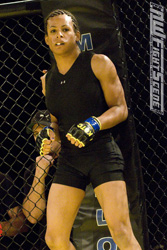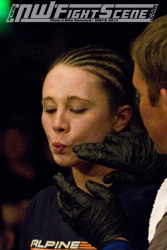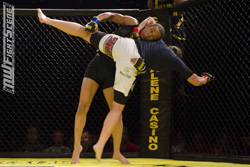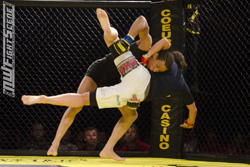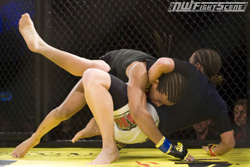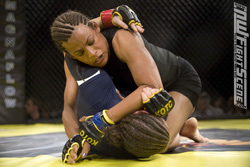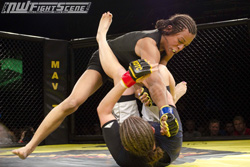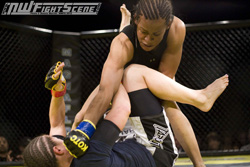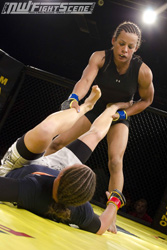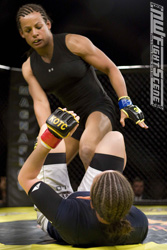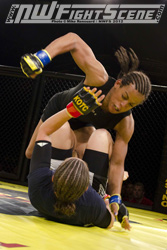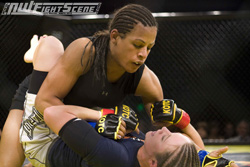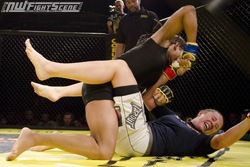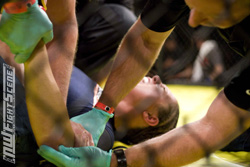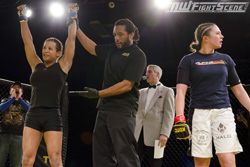 Bout 9 - Pro 135 lbs
Zach Lari (5-3, AKA) def Josh Rettinghouse (2-0, BJJ Spokane)
by Guillotine Choke @ 2:52 Rd 1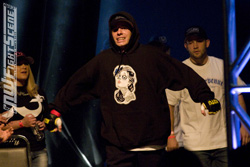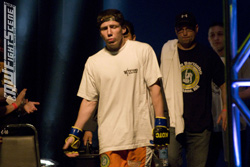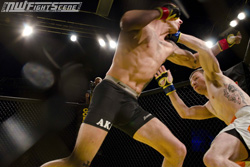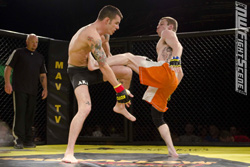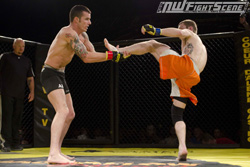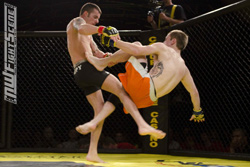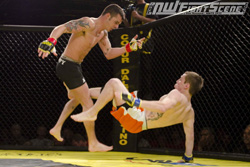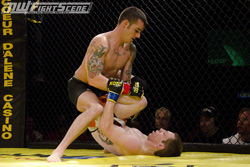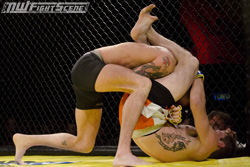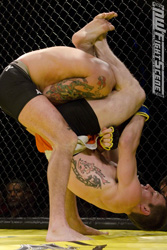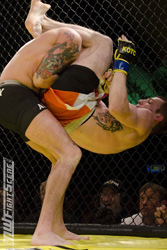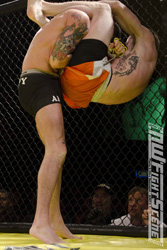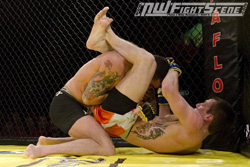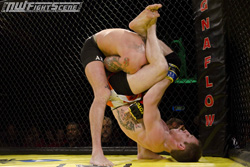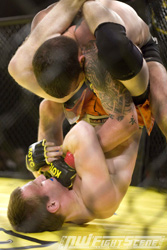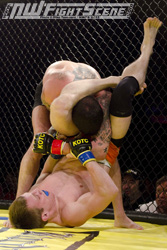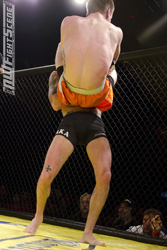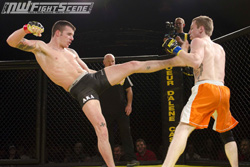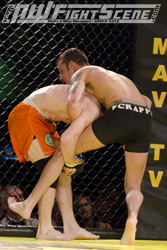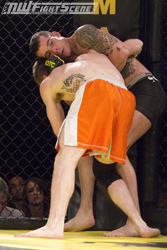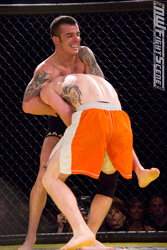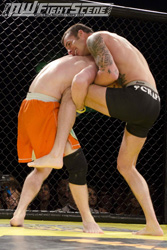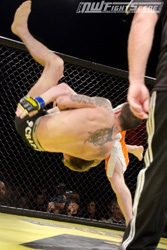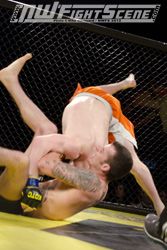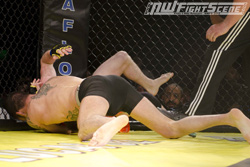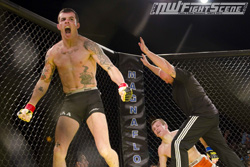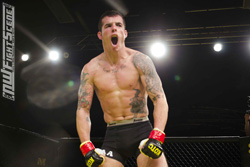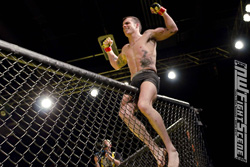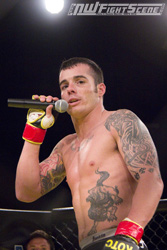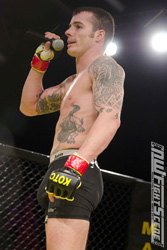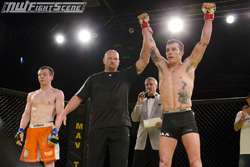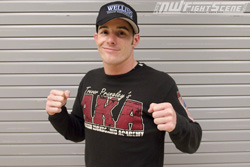 Bout 10 - Pro 195 lbs
Jared Torgeson (9-9, Irish Hit Squad) def Will Noland (5-1, AKA)
by KO @ 4:28 Rd 1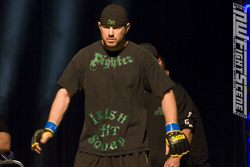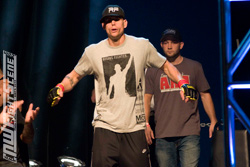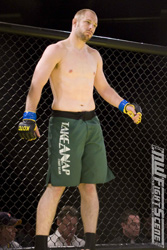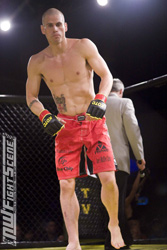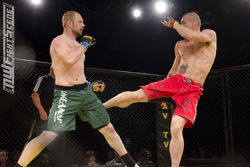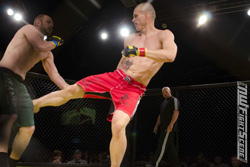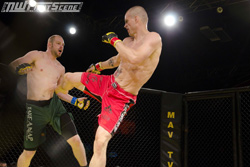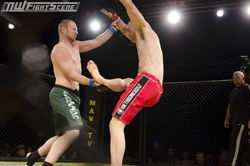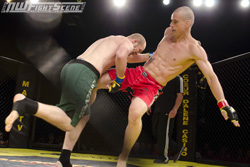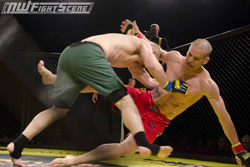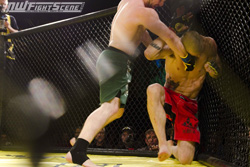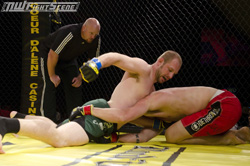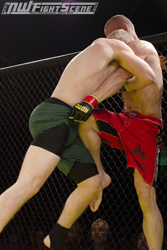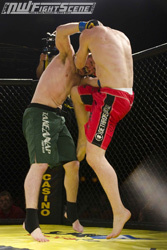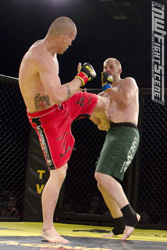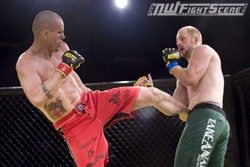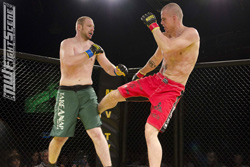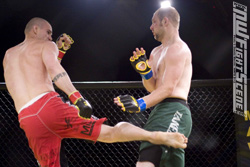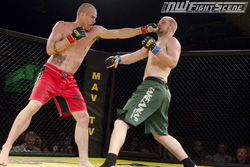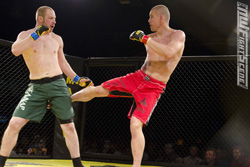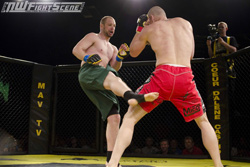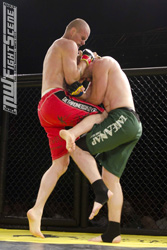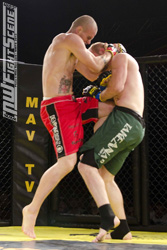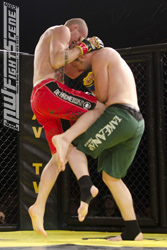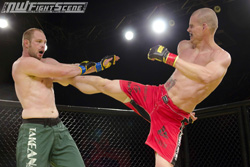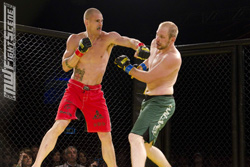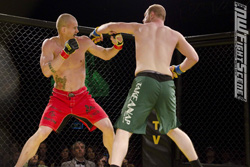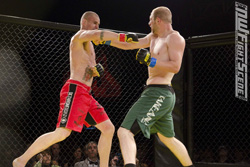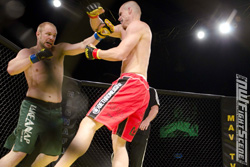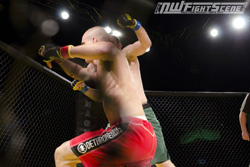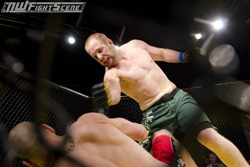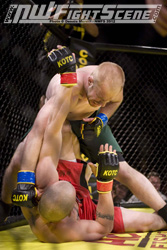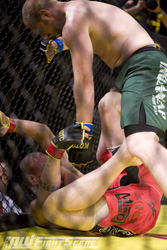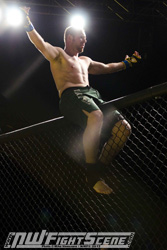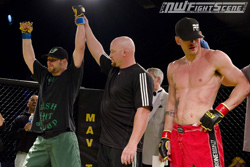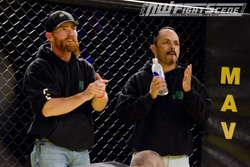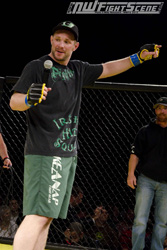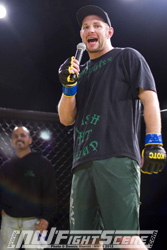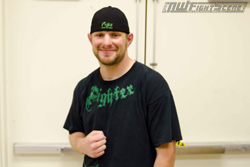 Co-Main Event - Pro 180 lbs
Lyle Beerbohm (16-2, BJJ Spokane) def Chris Ensley (5-18, Ind.)
by Straight Armbar @ 1:26 Rd 1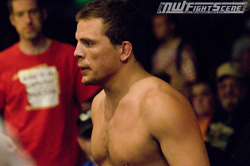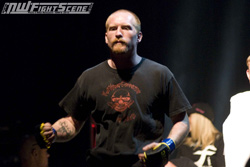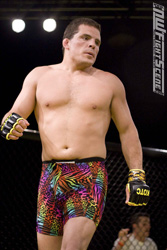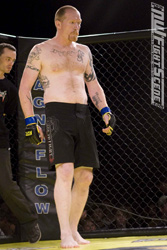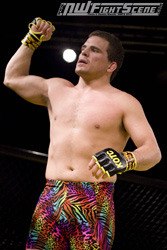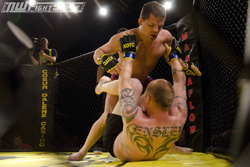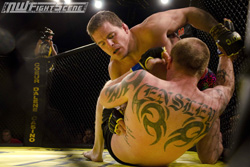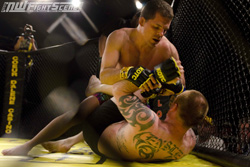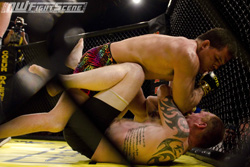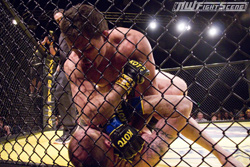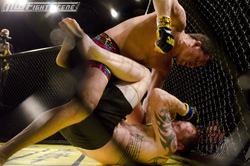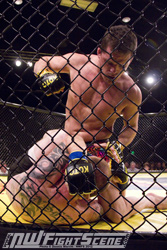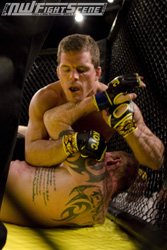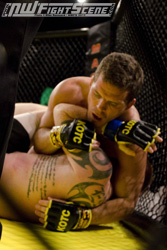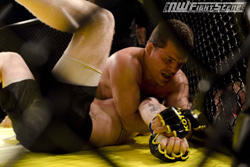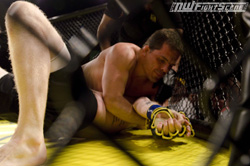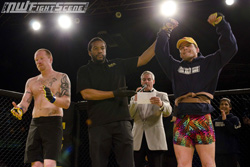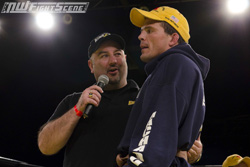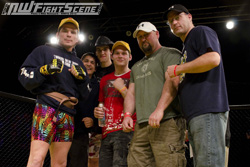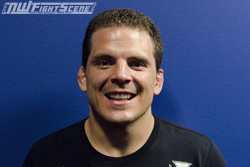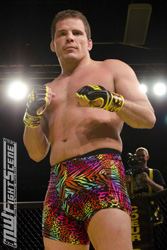 Main Event - Pro 195 lbs
Trevor Prangley (23-9-1, AKA) def George Stork (8-2, BJJ Spokane)
by Rear Naked Choke @ 2:42 Rd 3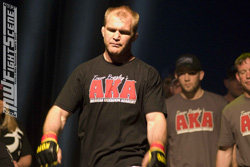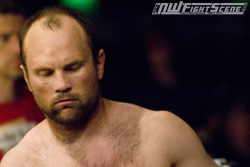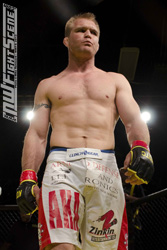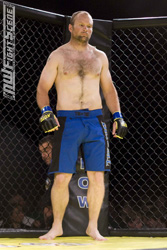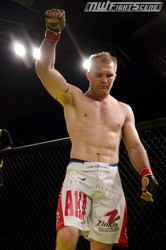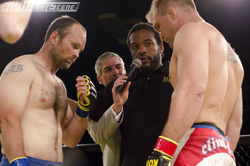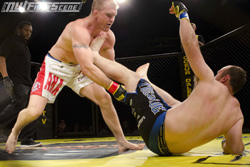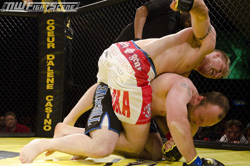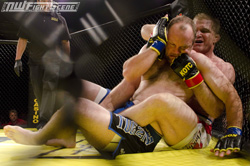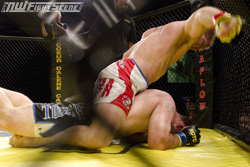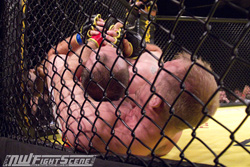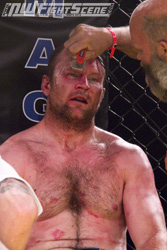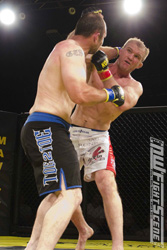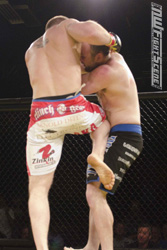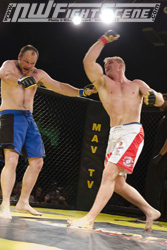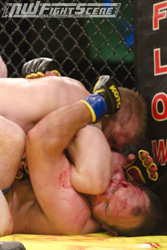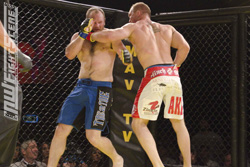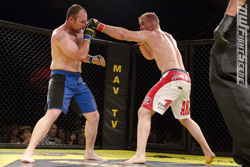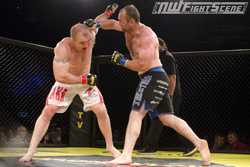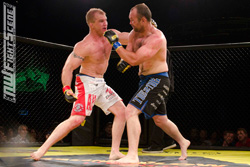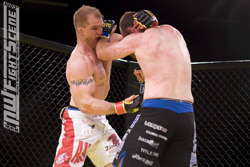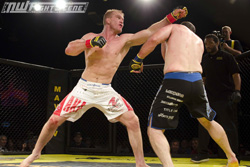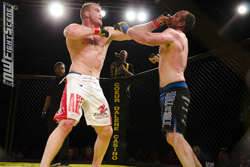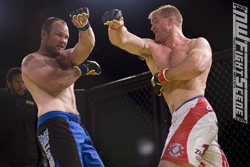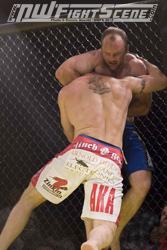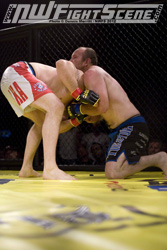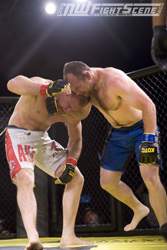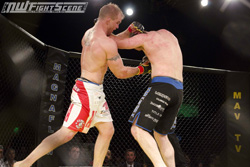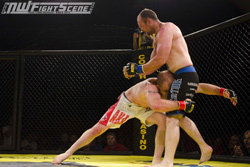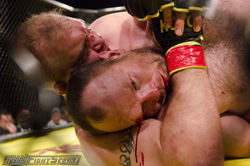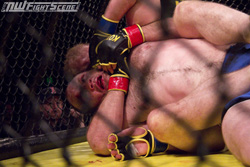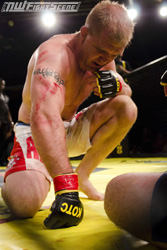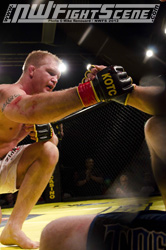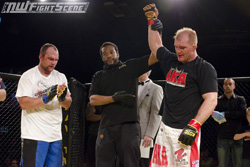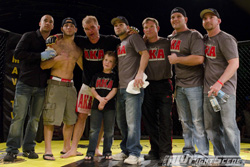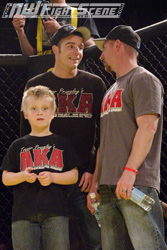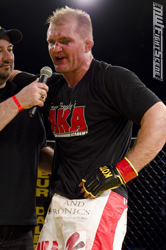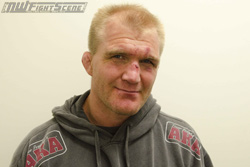 ---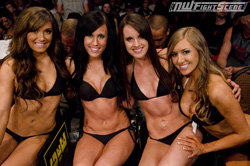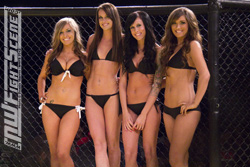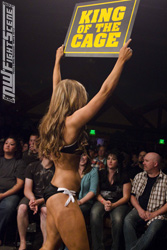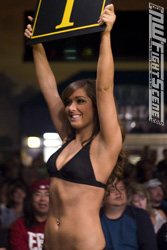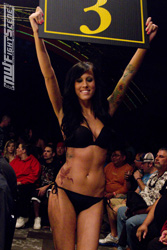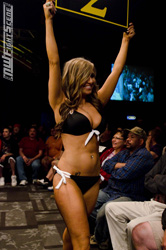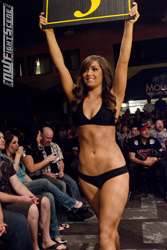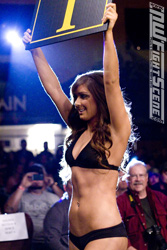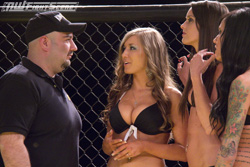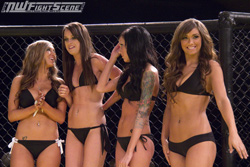 ---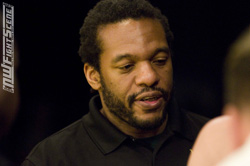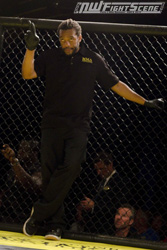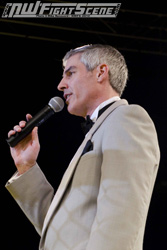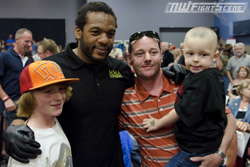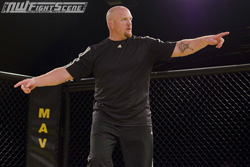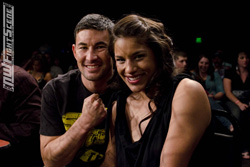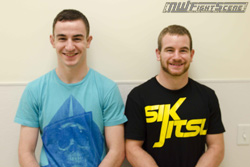 ---