MMA PROMOTION: KING OF THE CAGE - www.kingofthecage.com

VENUE: Coeur D'Alene Casino Resort
37914 South Nukwalqw, Worley, ID. 83876
Phone: (800) 523-2464

DATE: Thursday, August 18, 2016

EVENT OVERVIEW: "NO REMORSE"

King of the Cage, the leader in casino mixed martial arts entertainment, returns to Coeur D'Alene Casino Resort Hotel with another world-class mixed martial arts event, headlined by a Middleweight (185 pounds) showdown between "Iron" Will Noland and Dylan Potter, along with a rematch between Travis Smith and Ryan Schecterson and featuring some of the sport's most ferocious competitors.

TIME: Doors 6 PM / Fights 7 PM

MAIN EVENTS:
The main event in the 185 lb. Middleweight Division will feature "Iron" Will Noland (16-6) from Spokane, Washington (Trevor Prangley's AKA) fighting Dylan Potter (4-1) from Olympia, Washington. Both fighters are coming off impressive first round KO wins.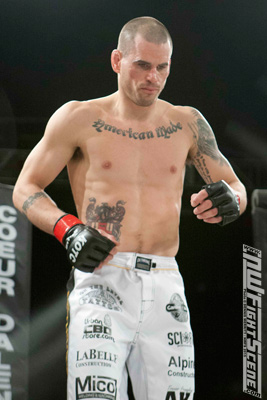 Will Noland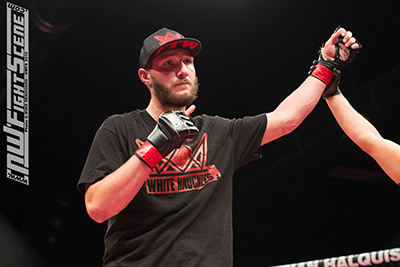 Dylan Potter

One of the co-main events is a highly anticipated rematch in the 165 lb. Welterweight Division between local favorite Travis Smith from Coeur D'Alene, Idaho (Trevor Prangley's AKA) and Ryan "The Mangler" Schecterson from North Bend, Washington (White Buffalo Fight Team).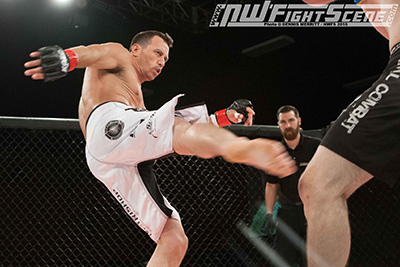 Travis Smith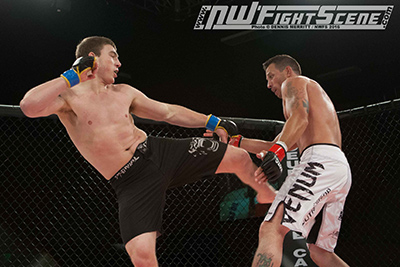 Ryan Schecterson

Another of the co-main events in the 135 lb. Bantamweight Division will feature Zach Lari from Coeur D'Alene, Idaho (Trevor Prangley's AKA) against Tony Sanchez from Spokane, Washington (Warrior Camp MMA).

FEATURED LOCAL FIGHTERS:
Tracy O'Brien, Matt Goff, Jesse Hardenbrook, Brock Eastman, Gillian Noll, Killian Estes, Elijah Ross, Dakota Schnall, Christian Heth, Nick Masonholder, Nolan Slette.

WEIGH-INS:
Wednesday, August 17, 2016 at 5:30 PM – Coeur D'Alene Casino Resort

TELEVISION: This event will be broadcast in over 50 million U.S. households on MAVTV (214 DIRECTV, 810 Verizon FiOS). Check your local cable provider for cable station in your area.

ABOUT KING OF THE CAGE: After performing over 500 events since its inception in 1998, King of the Cage has proven to be a leader in the evolution of Mixed Martial Arts. No other production has promoted more fights than King of the Cage. KOTC has and continues to promote shows globally, including the United States and far-reaching countries such as: England, Singapore, South Africa, Canada, Japan, Australia and Philippines. King of the Cage is available weekly to over 50 million homes in the United States on cable and satellite television on MAVTV, owned by Lucas Oil and also airs in more than 60 countries worldwide which include Canada, Mexico, Philippines, Mongolia, Thailand, South Africa, and most of Europe. King of the Cage has been a career staple for countless stars including Ronda Rousey, Forrest Griffin, Quinton Rampage Jackson, Daniel Cormier, TJ Dillishaw, Demetrious Johnson, Robbie Lawler, Rory MacDonald, Rashad Evans, Krazy Horse, Keith Jardine, Mac Danzig, Urijah Faber, Joe Stevenson, and Diego Sanchez. King of the Cage recently secured a broadcast deal with the UFC, where the KOTC fights and events will now be seen on UFC FIGHT PASS, giving fans access to one of the most valuable MMA libraries after premiering initially on MAVTV. Visit kingofthecage.com.