RANCHO CUCAMONGA, CA. (July 10, 2017) – King of the Cage returns to Coeur D'Alene Casino Resort Hotel in Worley, Idaho on Thursday, August 17, 2017 with a nationally broadcast event headlined by a Heavyweight World Title showdown between current KOTC Champion Tony Lopez defending his title against Jordan Currie and Killian Estes defending his KOTC Amateur Middleweight Title.

Fight card includes:
Main Event – KOTC Heavyweight World Title
Current KOTC Heavyweight Champion Tony "Kryptonite" Lopez, Yucaipa, California (Team Kryptonite) vs. Jordan Currie, Coeur D'Alene, Idaho (Trevor Prangley's AKA). Lopez, who has 52 wins in his professional career and is the current KOTC Heavyweight Champion, has held the Light Heavyweight, Heavyweight, and Super Heavyweight Titles multiple times and is the #1 ranked fighter. Currie is top ranked.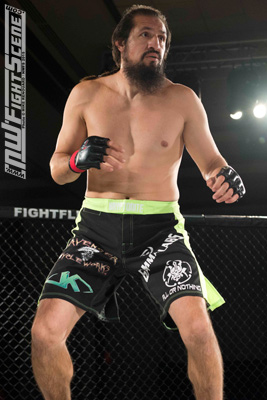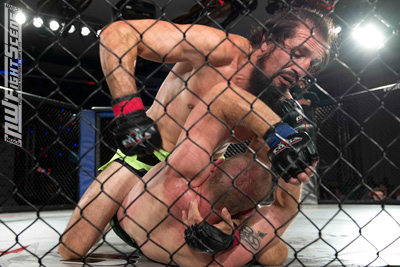 Tony Lopez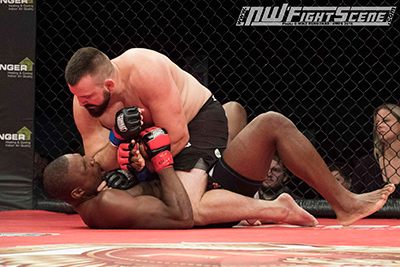 Jordan Currie

Featured Event - KOTC Amateur Middleweight Title (185 lbs.
Current KOTC Amateur Middleweight Champion Killian "The Infamous" Estes (8-0), Coeur D'Alene, Idaho (AKA) vs. TBD. Estes, who is undefeated, won the title in his last fight with an impressive performance.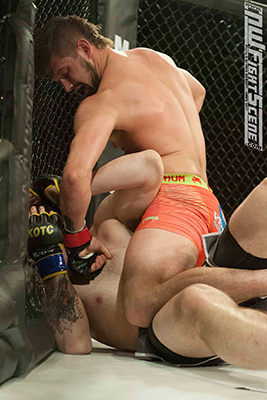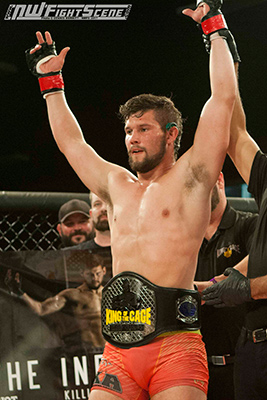 Killian Estes

Other fighters appearing on the card include Adam Smith, Sonia Sillan, Johnny Valimont, Jesse Gengler, Chris Dempsey, Dustin Winter, Elliott Conn, Dakota Schnall, Bryce Walden, Jesse Jacobsen, Matt Main, Elijah Ross, Adam Smith, Jordan Currie, Killian Estes, Cordell Chunn, Josiah Thompson, Malick Slack, John Connors, Sergio Chavez, Matt Holden, Nick Masonholder, Chuancy Blanton, Taylor Rogers, Nick Raskell, Marinna Vela, Johnny Valimont, John Naccarato, April Martinich, Jesse Simpson, Brady Hiestan

This event will be broadcast in over 50 million U.S. households on MAVTV (214 DIRECTV, 810 Verizon FiOS). Check your local cable provider for cable station in your area.

Doors open at 6 pm and fights start at 7 pm. Reserve seating, VIP, and ringside tickets are on sale now. For more information or to purchase tickets, please visit www.cdacasino.com or at the Coeur D'Alene Casino Resort Hotel box office.

Event card and schedule are subject to change.

Official Hashtag: #KOTCNextInLine

About King of the Cage
After performing over 500 events since its inception in 1998, King of the Cage has proven to be a leader in the evolution of Mixed Martial Arts. No other production has promoted more fights than King of the Cage. KOTC has and continues to promote shows globally, including the United States and foreign countries such as: England, Singapore, South Africa, Canada, Japan, Australia and Philippines.

King of the Cage is available weekly to over 50 million homes in the United States on cable and satellite television on MAVTV, owned by Lucas Oil and also airs in more than 50 countries worldwide.

King of the Cage has been a career staple for countless stars including Ronda Rousey, Forrest Griffin, Quinton Rampage Jackson, Daniel Cormier, TJ Dillishaw, Demetrious Johnson, Robbie Lawler, Rory MacDonald, Rashad Evans, Krazy Horse, Keith Jardine, Mac Danzig, Urijah Faber, Joe Stevenson, and Diego Sanchez.

King of the Cage recently secured a broadcast deal with the UFC, allowing FIGHTPASS to broadcast all events internationally. They also have the rights domestically one year after each event and the initial airings on MAVTV.

Visit at www.kingofthecage.com.