RANCHO CUCAMONGA, CA. (January 11, 2017) – King of the Cage, the leader in casino mixed martial arts entertainment, returns to Coeur D'Alene Casino Resort Hotel in Worley, Idaho on Thursday, February 16, 2017 with another world-class mega-event headlined by a Heavyweight showdown between Daniel Spitz and Matt Howell and also featuring some of the sport's most ferocious competitors.

Fight card includes:

Main Event – Heavyweight
The main event in the Heavyweight Division, will feature Daniel Spitz from Spokane, Washington (Sikjitsu) fighting Matt Howell from Grants Pass, Oregon (10th Planet Jiu-Jitsu Grants Pass). Spitz (5-0) is undefeated and coming off an impressive first round knockout in 4 seconds.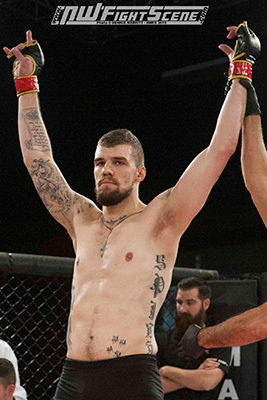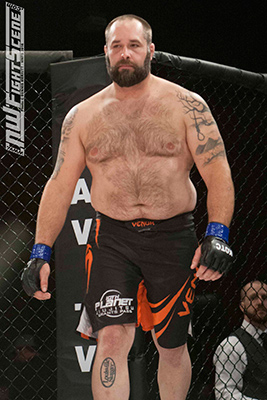 Co-Main Event - Bantamweight 135 lbs.
Mark "Marky Mark" Coates (6-2) from Coeur D Alene, Idaho (Warrior Camp) battling Eduardo "El Torro" Torres (7-5) from Yakima, Washington (Yakima MMA). Coates has won his last 3 fights and Torres is top ranked.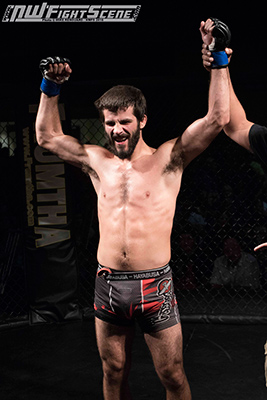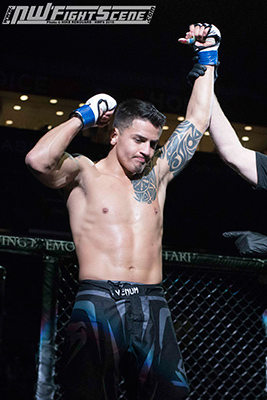 Featured Fight – Heavyweight
Jamelle "The Beast" Jones (7-3) from Coeur D'Alene, Idaho (Trevor Prangley's AKA) against Matt "The Attack" Kovacs from Everett, Washington (Catalyst MMA). Both fighters are coming off first round knockouts.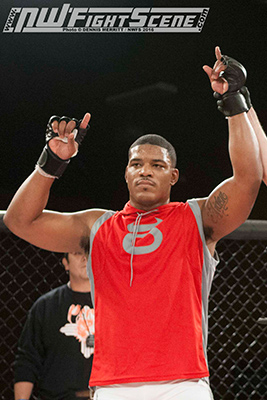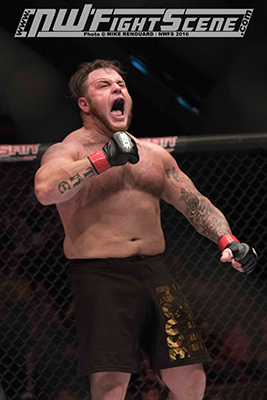 Other fighters appearing on the card will include Bee Nguyen, Cassie Rob, Zane Douglas, Luis Gomez, Andrew Kauppila, Jordan Mackin, Jake Adams, Shane Whiteeagle, Jimmy Dempsey, JR Stevens, Brian Chamberlain, Kevin Lee Johns, Curtis Sneider, Lane Veo, Christian Readily and more.

This event will be broadcast in over 50 million U.S. households on MAVTV (214 DIRECTV, 810 Verizon FiOS). Check your local cable provider for cable station in your area.

Doors open at 6 pm and fights start at 7 pm. Reserve seating, VIP, and ringside tickets are on sale now. For more information or to purchase tickets, please visit www.cdacasino.com or at the Coeur D'Alene Casino Resort Hotel box office. Event card and schedule are subject to change.

About King of the Cage
After performing over 500 events since its inception in 1998, King of the Cage has proven to be a leader in the evolution of Mixed Martial Arts. No other production has promoted more fights than King of the Cage. KOTC has and continues to promote shows globally, including the United States and foreign countries such as: England, Singapore, South Africa, Canada, Japan, Australia and Philippines. King of the Cage is available weekly to over 50 million homes in the United States on cable and satellite television on MAVTV, owned by Lucas Oil and also airs in more than 50 countries worldwide. King of the Cage has been a career staple for countless stars including Ronda Rousey, Forrest Griffin, Quinton Rampage Jackson, Daniel Cormier, TJ Dillishaw, Demetrious Johnson, Robbie Lawler, Rory MacDonald, Rashad Evans, Krazy Horse, Keith Jardine, Mac Danzig, Urijah Faber, Joe Stevenson, and Diego Sanchez. King of the Cage recently secured a broadcast deal with the UFC, allowing FIGHTPASS to broadcast all events internationally. They also have the rights domestically one year after each event and the initial airings on MAVTV.

Visit at www.kingofthecage.com.