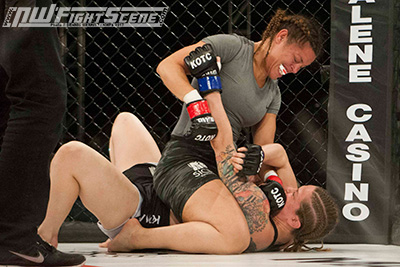 Elizabeth Phillips en route to a unanimous decision win in the main event

King of the Cage "A New Beginning" played out Nov 16th at the Coeur d'Alene Casino in Worley Idaho, with an 11 bout pro/am fight card featuring talent from around the Pacific NW.

The main event was a Women's Featherweight matchup between UFC/Invicta FC vet Liz Phillips of Spokane and Reno's Nikohl Johnson. After three rounds of fighting, it was Phillips coming out the winner via unanimous decision, all judges 30-27.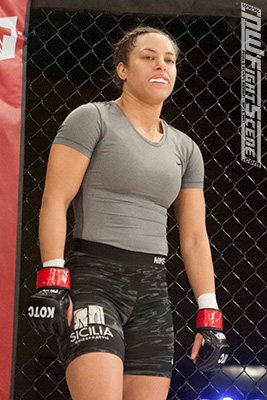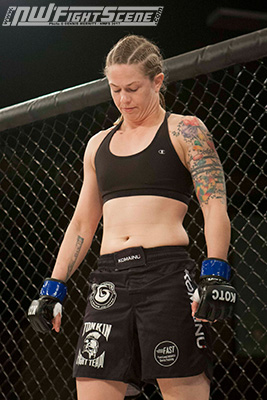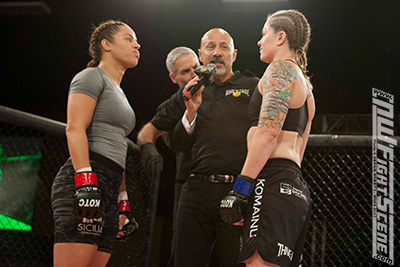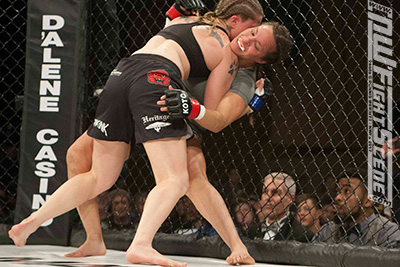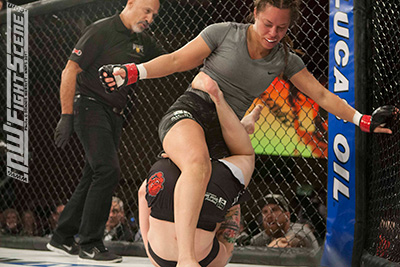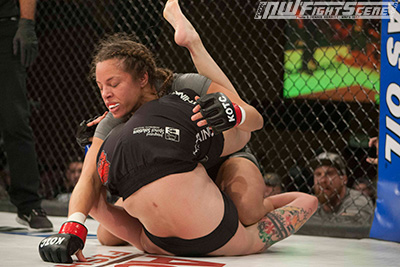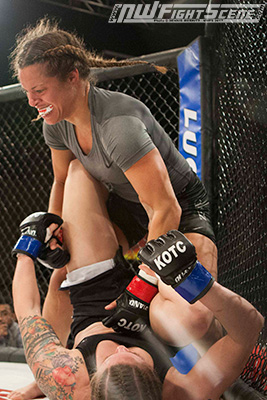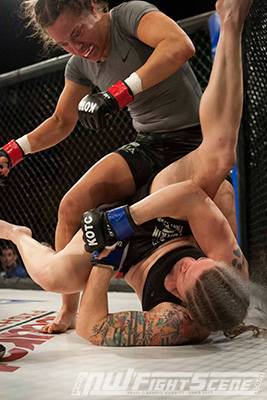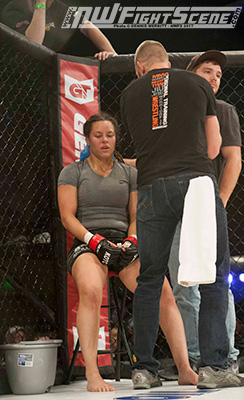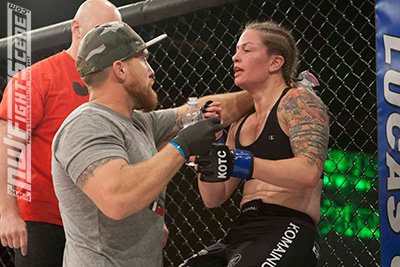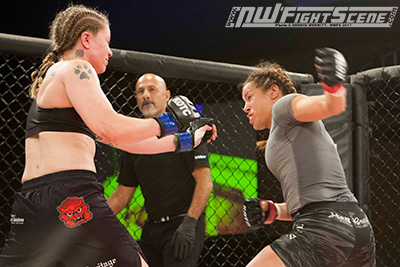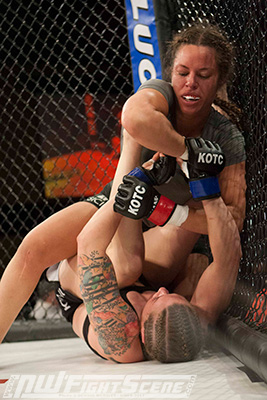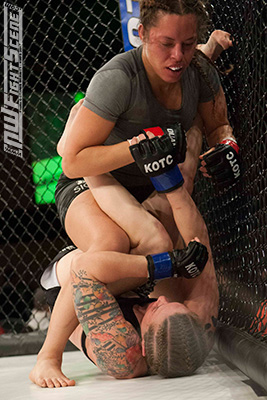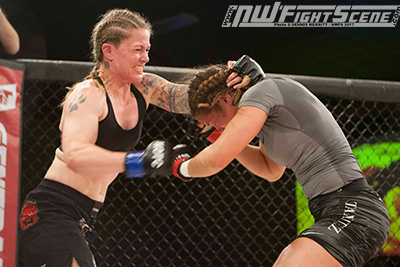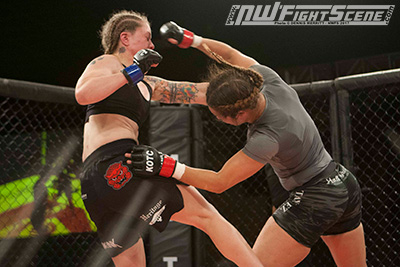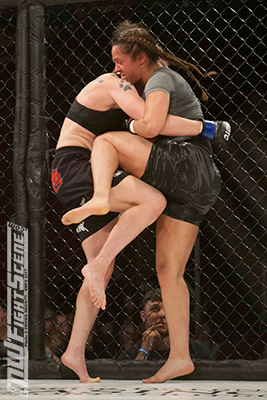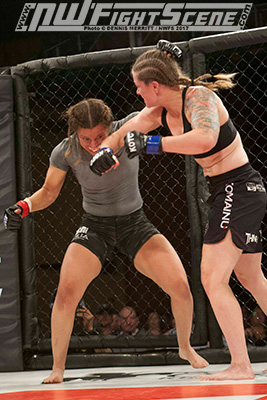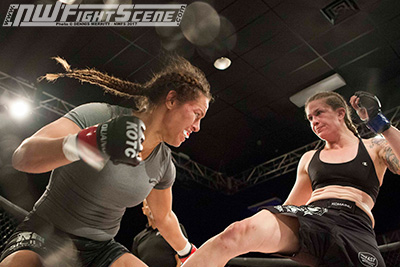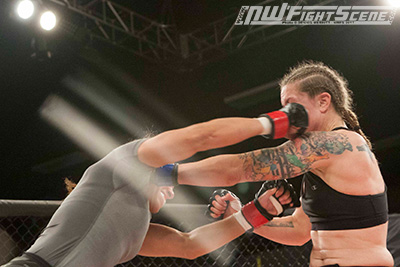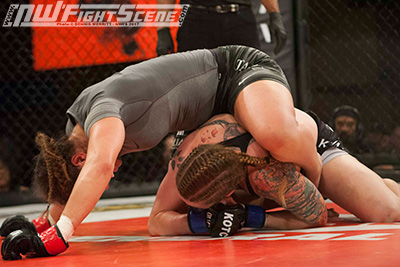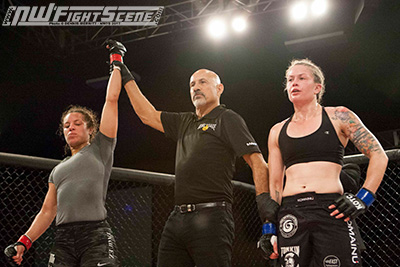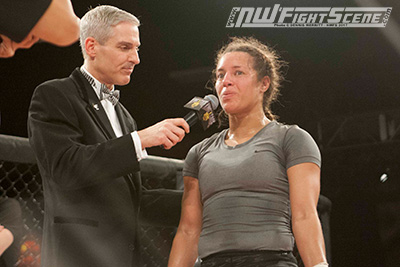 The co-main event was a pro heavyweight contest that saw CDA's Jordan Currie snap a 3-fight losing streak with a head/arm choke of debuting Rocky Sherwood at 45 seconds in the first.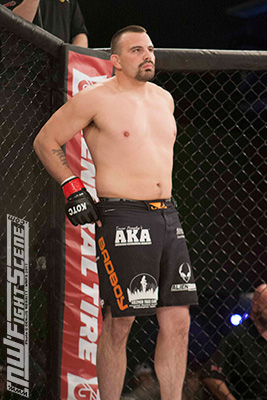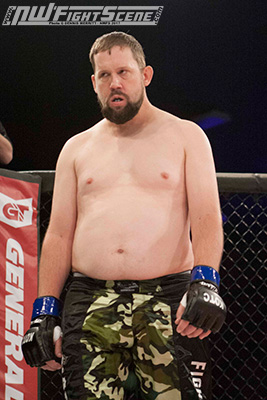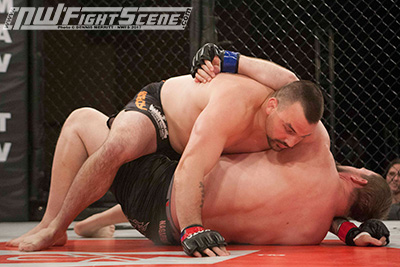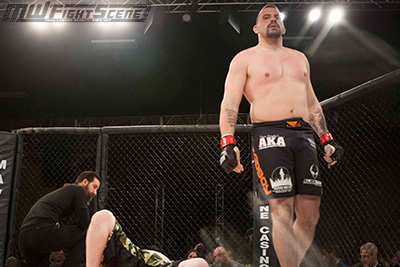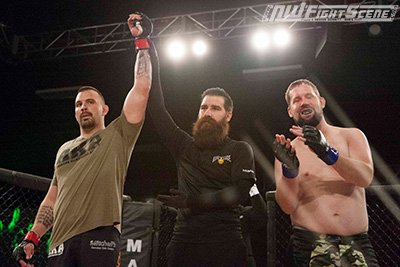 Dakota Schnall picked up his first professional win with a rear naked choke of Jacob Smith at 3:43 of the first round in a featherweight matchup.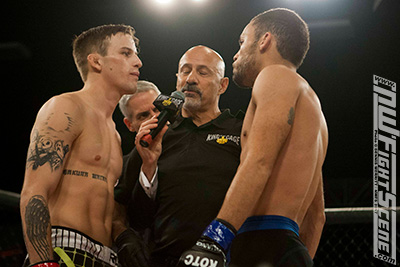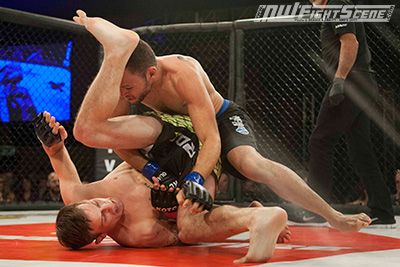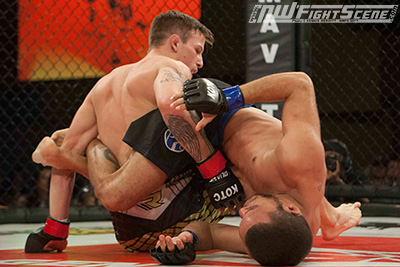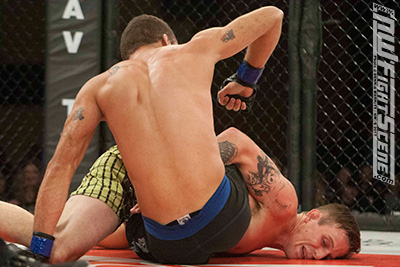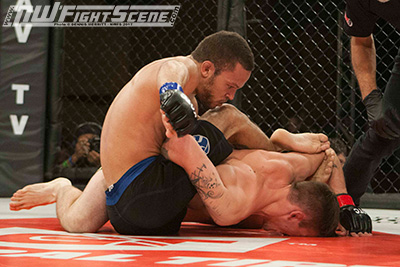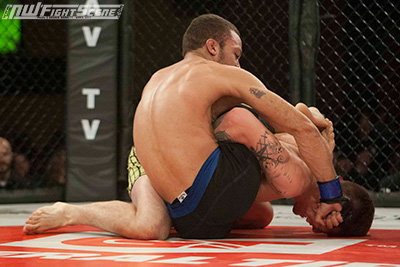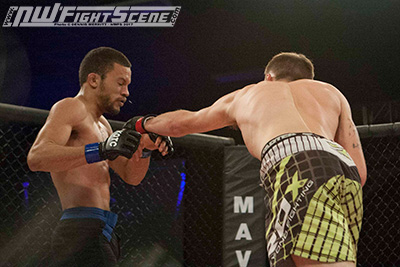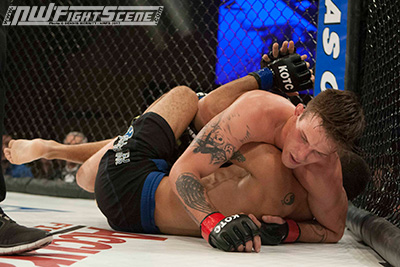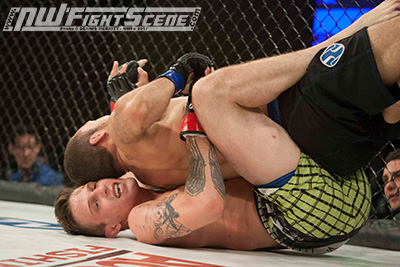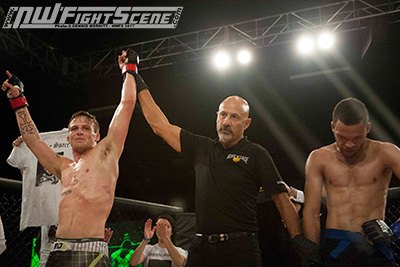 In a pro 155 lb bout, Spokane's Elijah Ross improved his record to 2-2 with a victory over Chris Dempsey via tap to strikes at 2:16 in the first.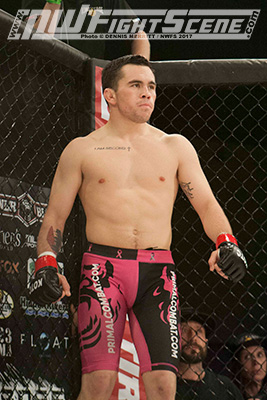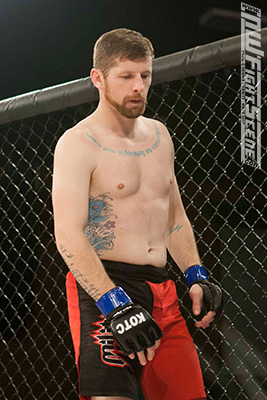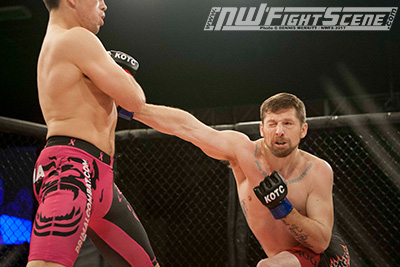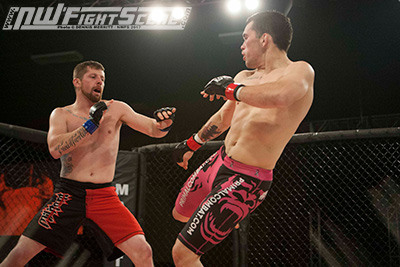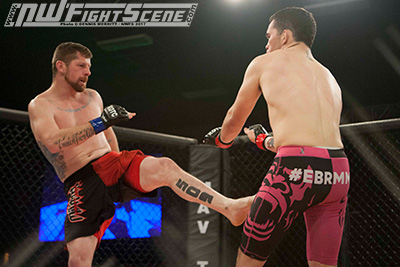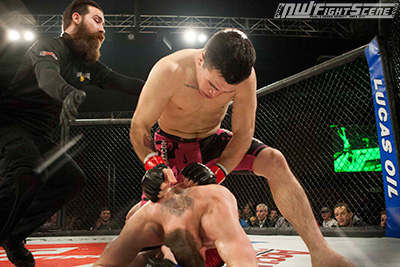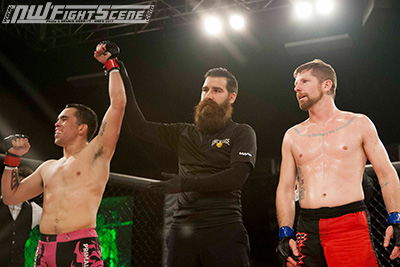 Amateur welterweight Cameron Robinette defeated Jimi Molina by TKO after Rd 1 as Molina was unable to continue.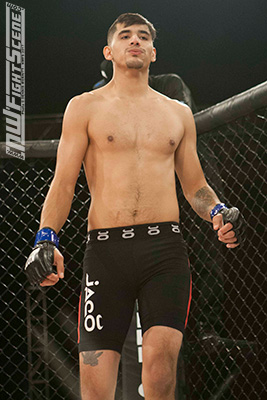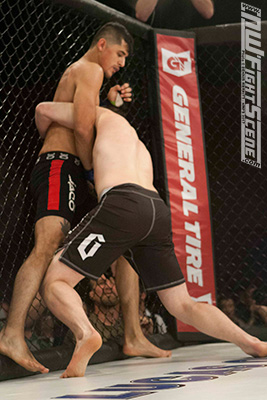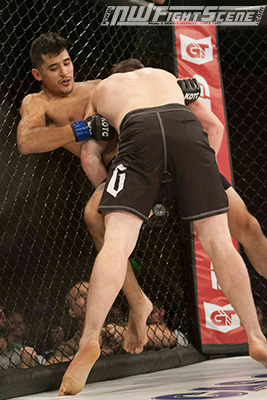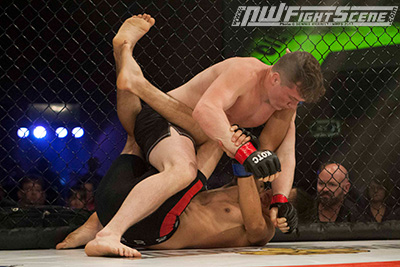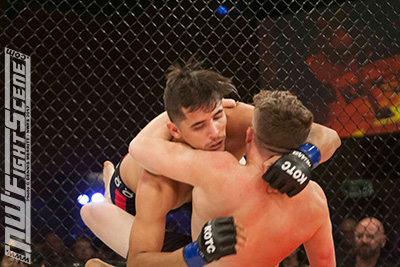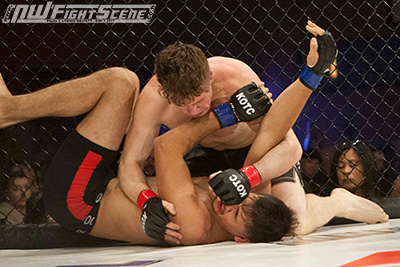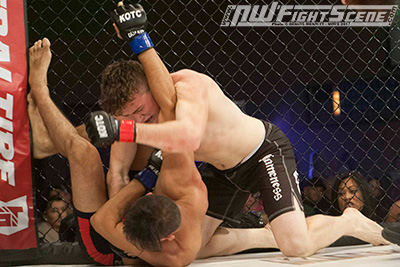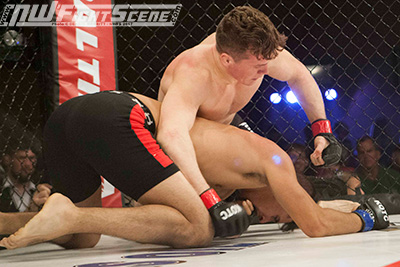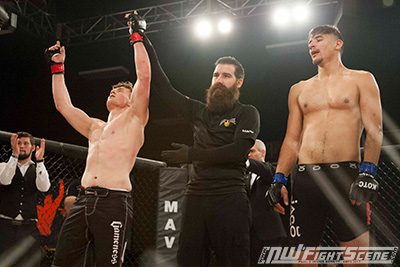 Brent Fisher knocked out Kody Eilers early in the 3rd round in their amateur 170 lb contest.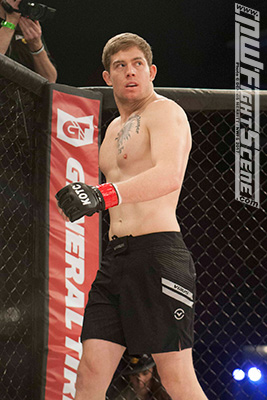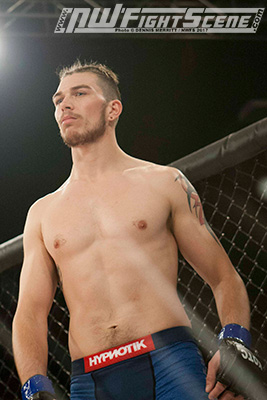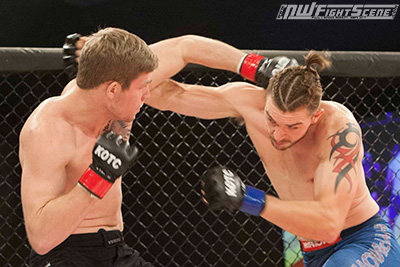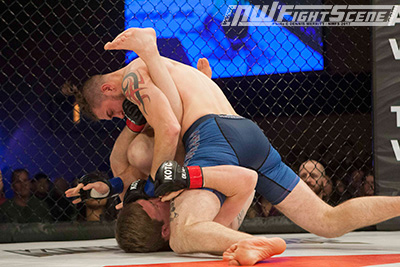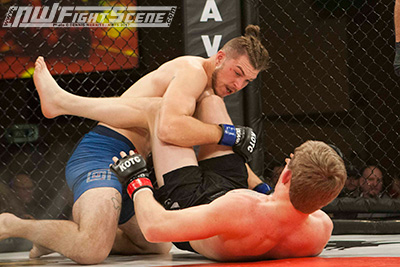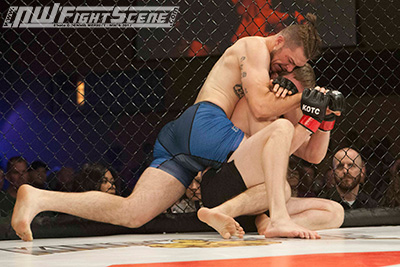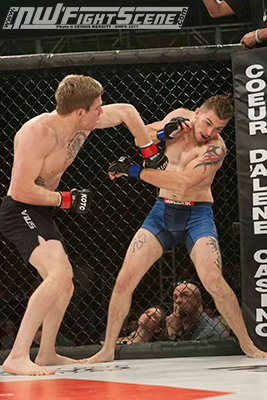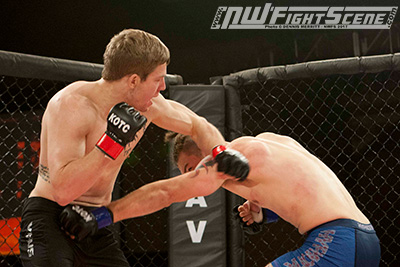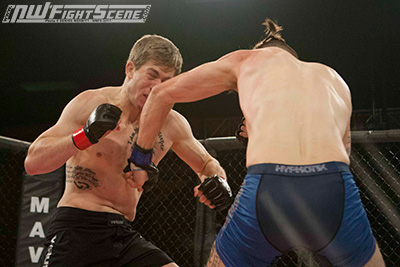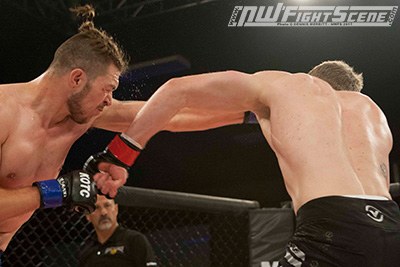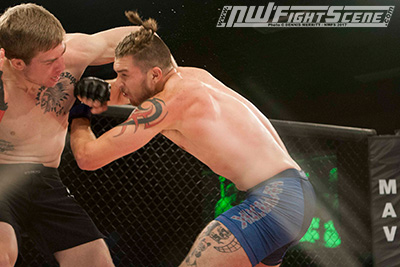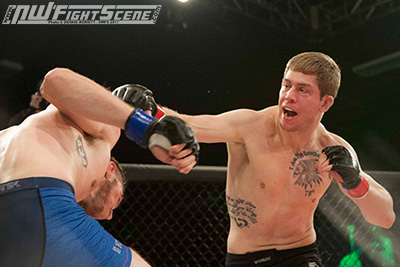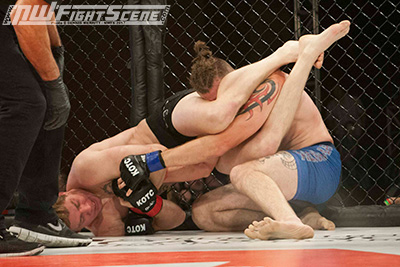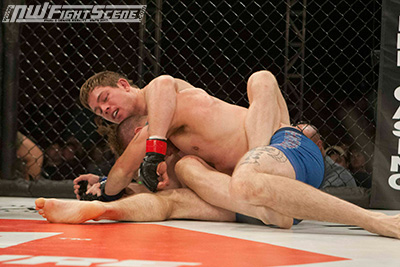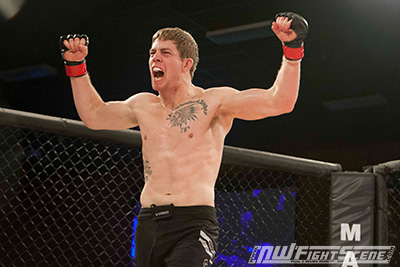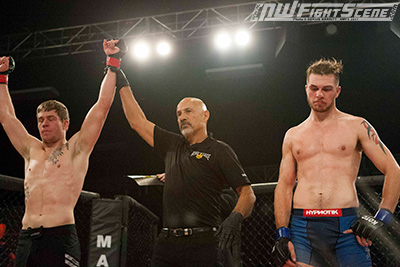 In a amateur heavyweight fight, Dan Gadley submitted Nick Masonholder via Americana midway through the first round.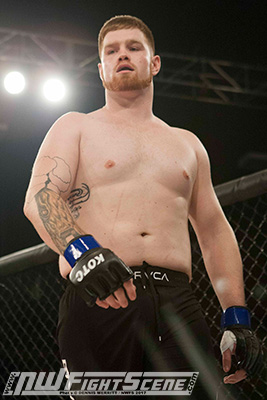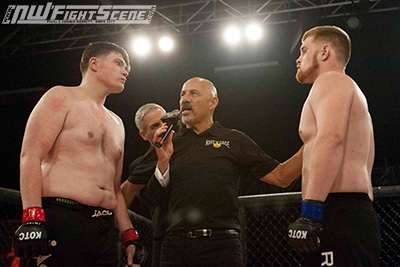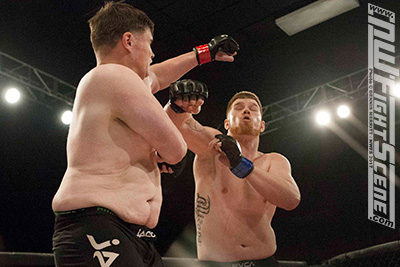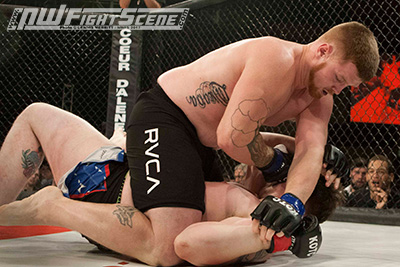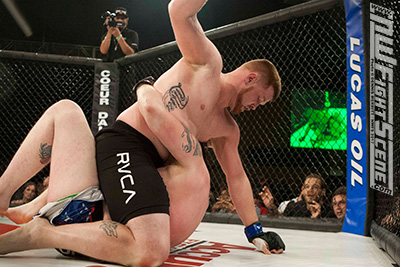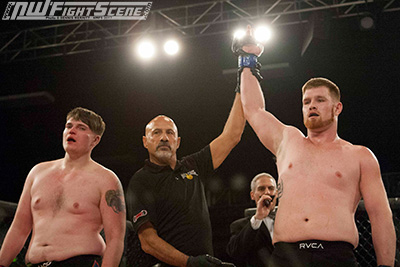 Amateur Heavyweight Chancy Blanton needed just 22 seconds to finish Matt Rowley for a TKO victory.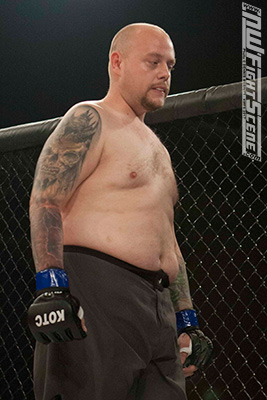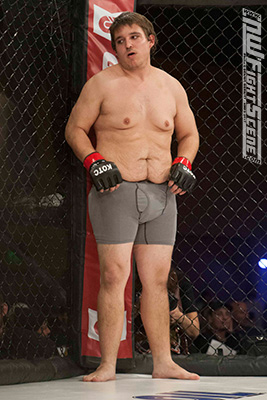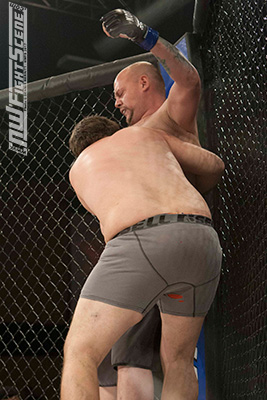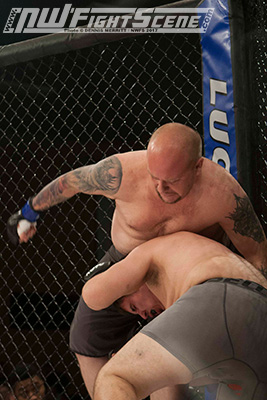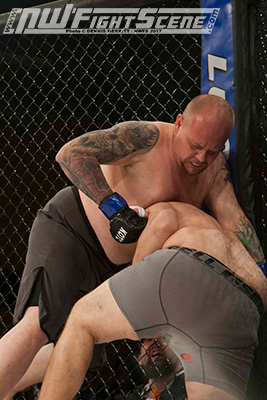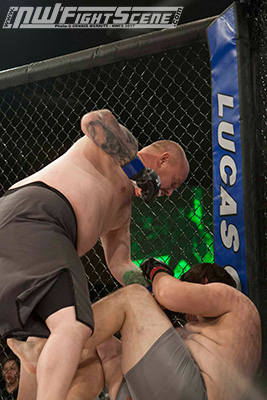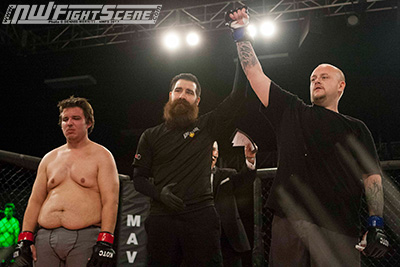 Brady Hiestand stopped Taylor Rogers with a 2nd round Rear Naked Choke in their amateur 145 lb matchup.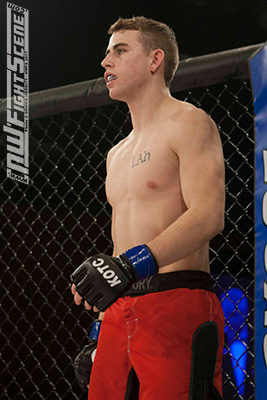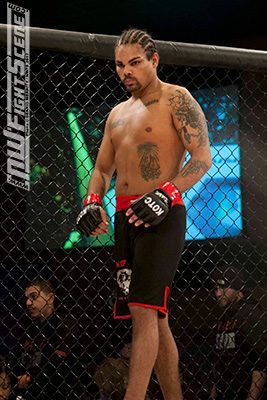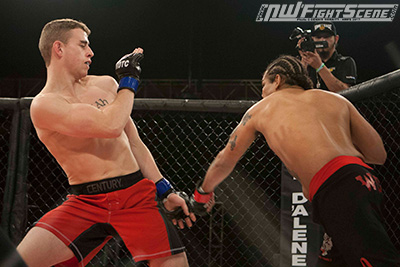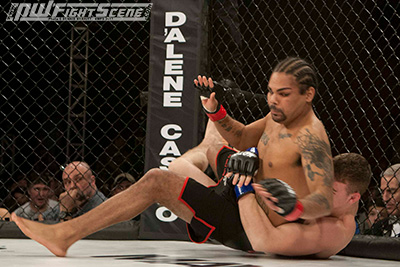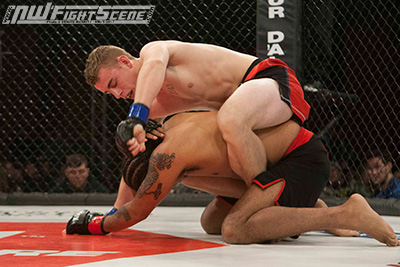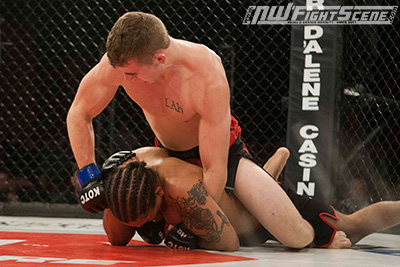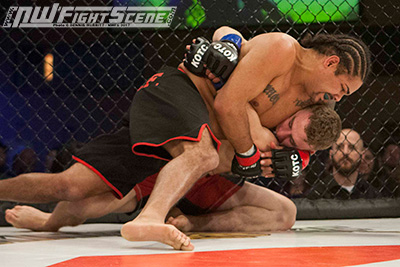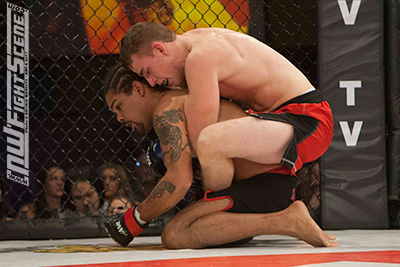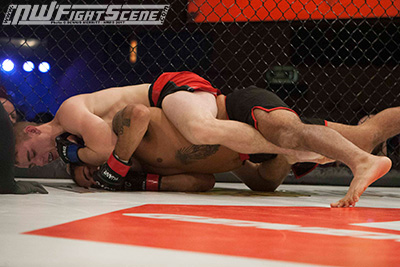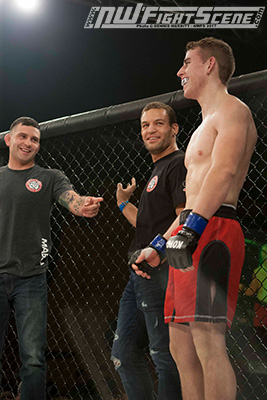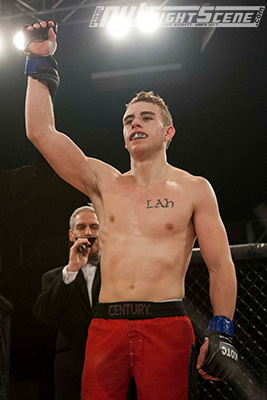 Kevin Sanchez scored the quickest win of the night by knocking out Adam Lee Cool at 21 seconds into their heavyweight bout.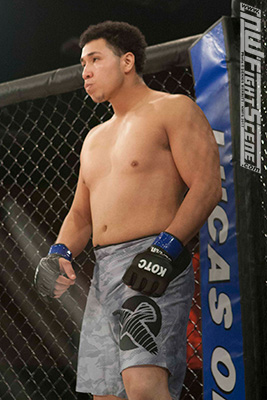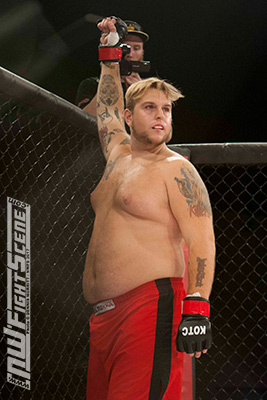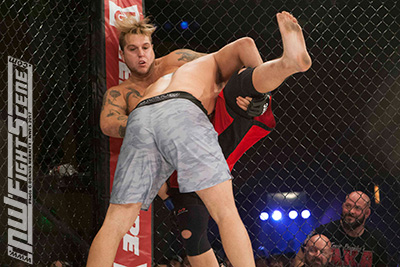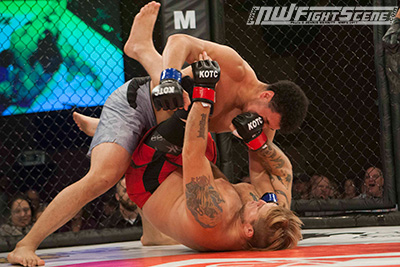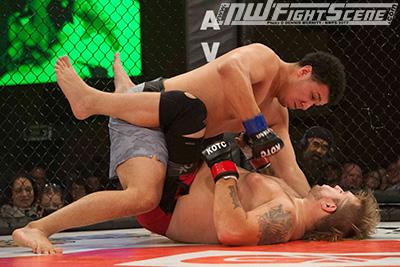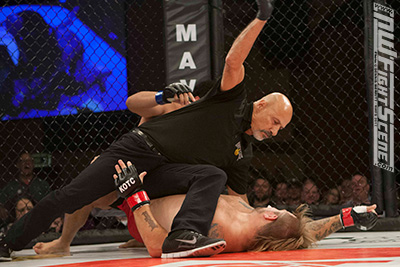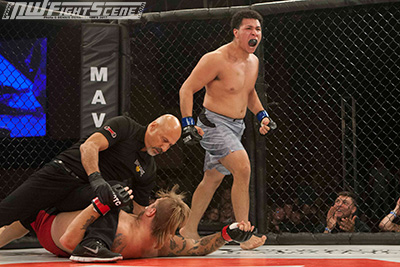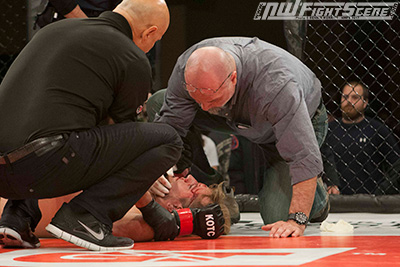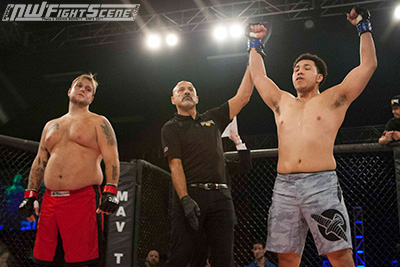 Opening the evening in the amateur 170 lb division, Robert Johnson and Austin Williams threw down for two solid rounds. Williams took an accidental groin kick in the 2nd round and was unable to answer the bell for round 3, giving Johnson the TKO victory.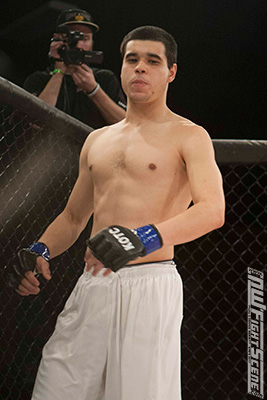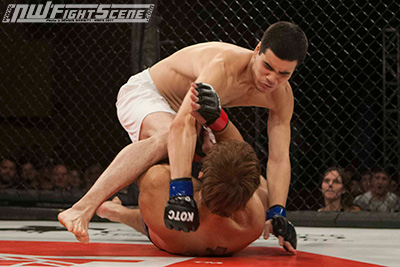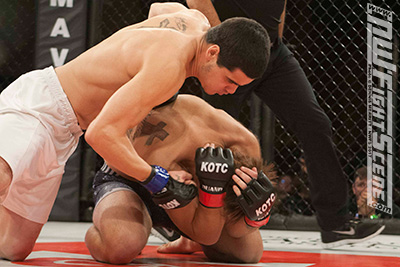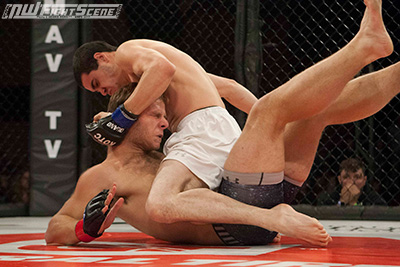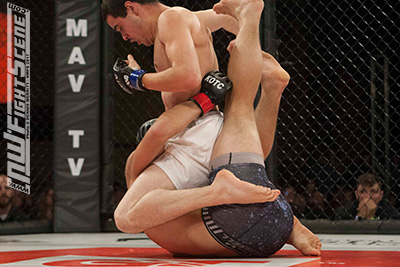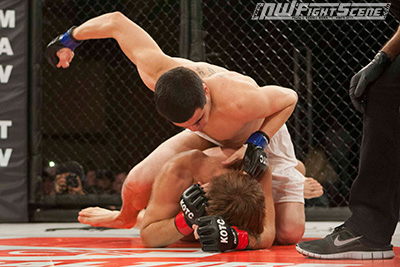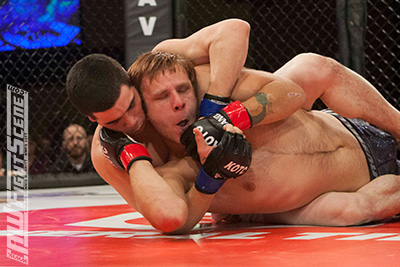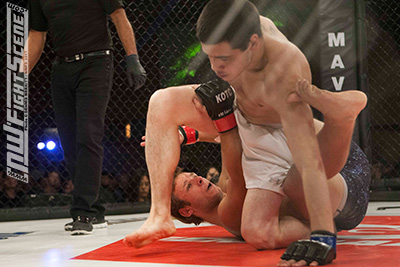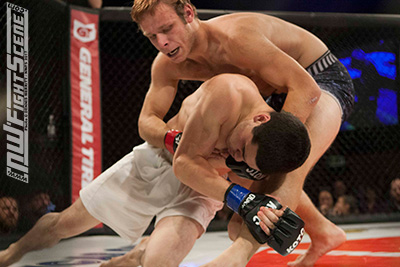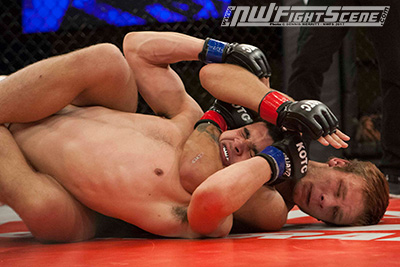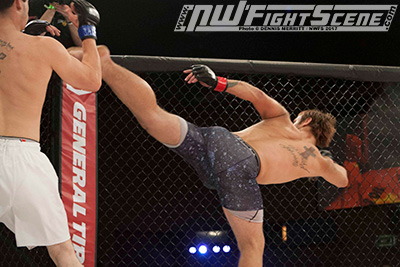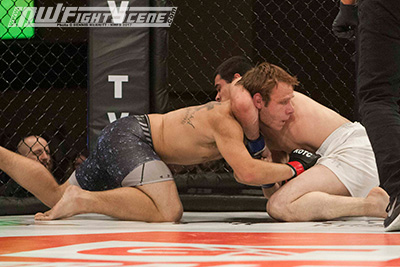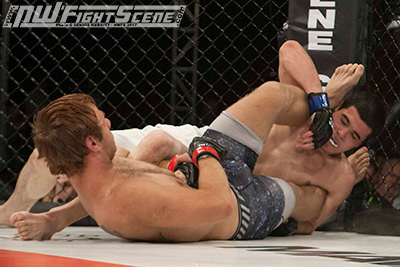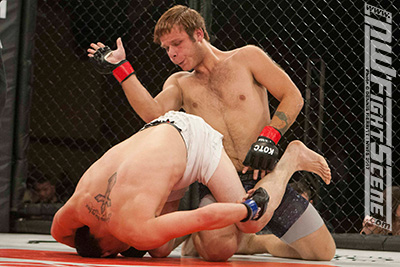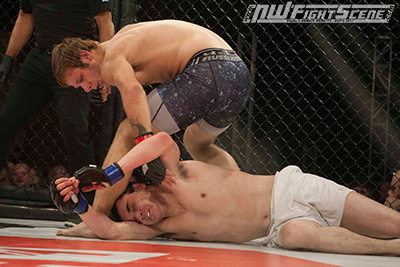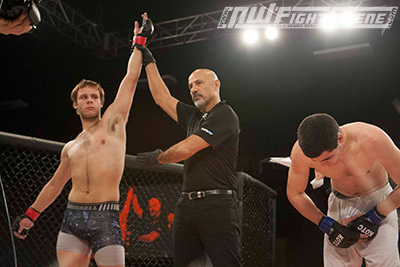 Visit kingofthecage.com for more information about upcoming shows around the country.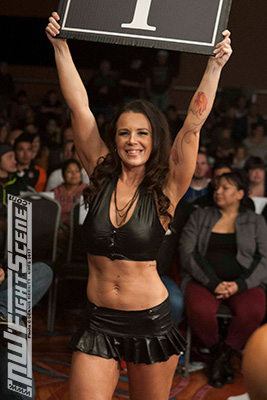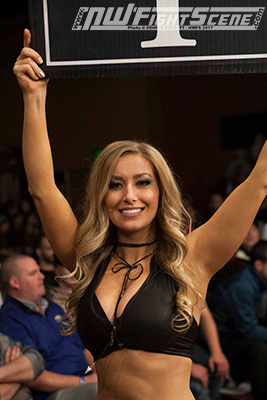 ---
King of the Cage "New Beginning" Results

Main Event - Pro 145 lbs
Liz Phillips def Nikohl Johnson
by Unanimous Decision (All judges 30-27)

Co-main - Pro Heavyweights
Jordan Currie def Rocky Sherwood
by Head/arm Choke @ 0:45 Rd 1

Pro 145 lbs
Dakota Schnall def Jacob Smith
by Rear Naked Choke @ 3:43 Rd 1

Pro 155 lbs
Elijah Ross def Chris Dempsey
by Tap to Strikes @ 2:16 Rd 1

Amateur 170 lbs
Cameron Robinette def Jimi Molina
by TKO (fighter unable to continue after Rd 1)

Amateur 170 lbs
Brent Fisher def Kody Eilers
by KO @ 0:13 Rd 3

Amateur Heavyweights
Dan Gadley def Nick Masonholder
by Verbal tap to Americana @ 1:48 Rd 1

Amateur Heavyweights
Chancy Blanton def Matt Rowley
by TKO @ 0:22 Rd 1

Amateur 145 lbs
Brady Hiestand def Taylor Rogers
by Rear Naked Choke in Rd 2

Amateur Heavyweights
Kevin Sanchez def Adam Lee Cool
by KO @ 0:21 Rd 1

Amateur 170 lbs
Robert Johnson def Austin Williams by TKO
(fighter unable to answer Rd3 bell to injury - accidental groin kick)