King of the Cage "Fall Out" - November 17th 2016
Coeur d'Alene Casino - Worley, Idaho
Photos by Dennis Merritt / Big Guy Photography
---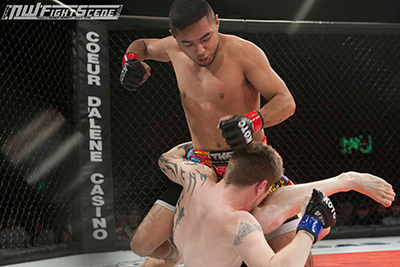 KOTC Amateur 125 lb Champ Jacob Romero retains his belt via 1st Rd TKO at KOTC "Fall Out"

On Nov 17th, King of the Cage held their final 2016 show at the Coeur d'Alene Casino and stacked the card with talent from around the Pacific NW. In the main event, a much anticipated heavyweight showdown between Spokane's undefeated 6'7" Daniel Spitz and Nampa ID's 6'2" Colton Vaughn ended quickly. In the initial exchange, Vaughn's knee buckled when he planted and he went to the mat. Spitz immediately moved in for the finish but ref Tom Supnet was quick to wave off the fight due to Vaughn's injury. Spitz gets the TKO win at 4 seconds in and is now 5-0 as a pro.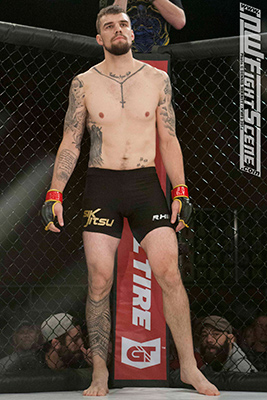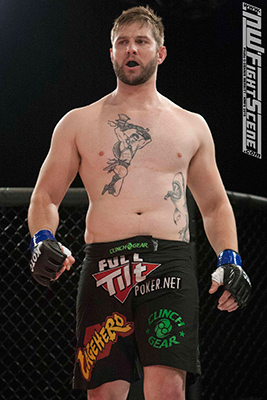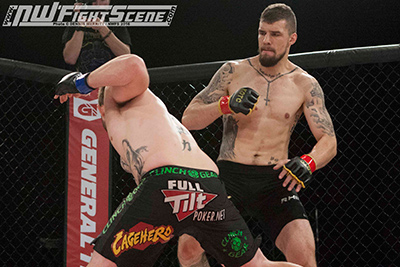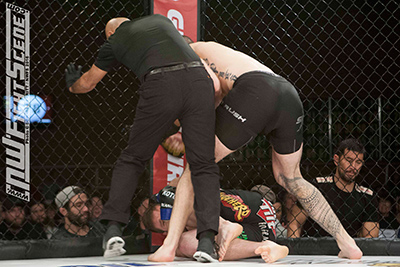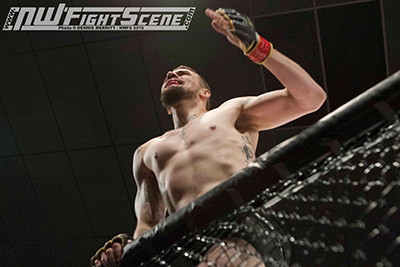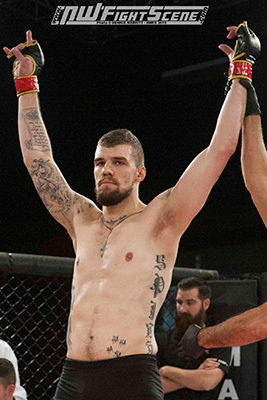 TUF Season 23 alum Jamelle "The Beast" Jones rebounded from his tough split decision loss to Mike Hayes at King of the Cage earlier this year, by way of a emphatic 1st round TKO via ground and pound of Grants Pass OR's Matt Howell. Since turning pro just over 3 years ago, the 28 year old Jones has amassed a record of 7-3 .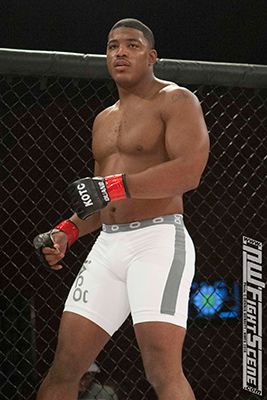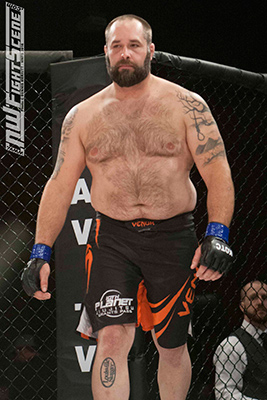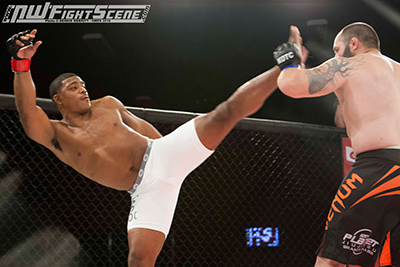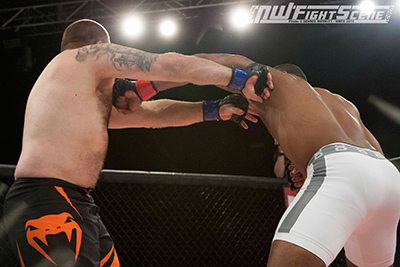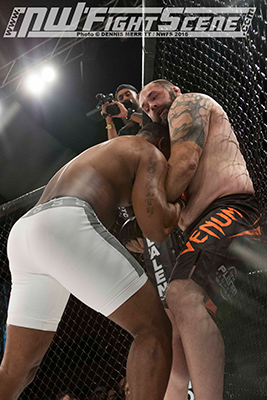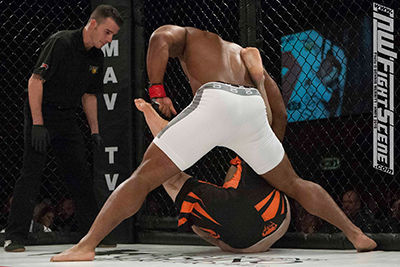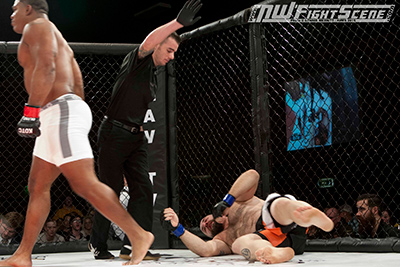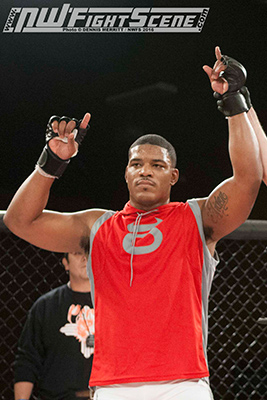 A pro 145 lb contest between Bad Company MMA's Nathan Stolen and NW veteran fighter Charon Spain was over quick with Stolen finishing via strikes for the TKO win at just 44 seconds in. Since turning pro this June, Stolen has strung together 4 straight wins, all first round finishes in impressive fashion.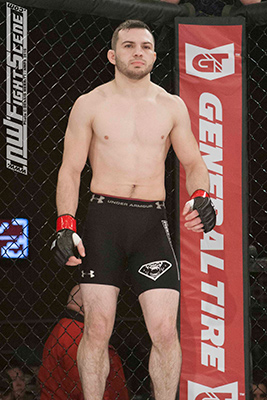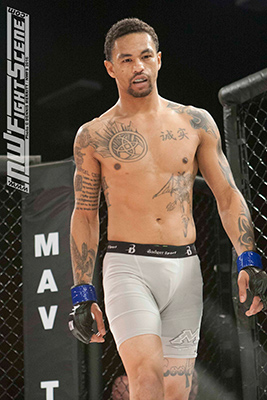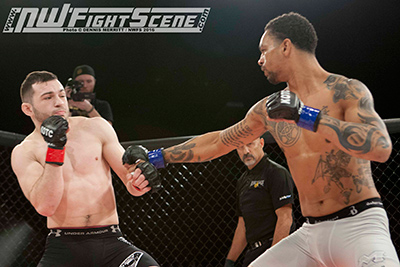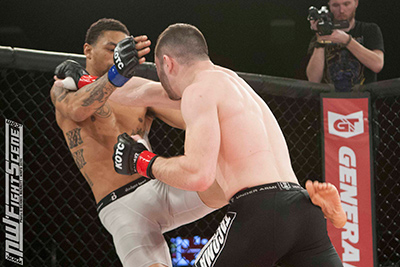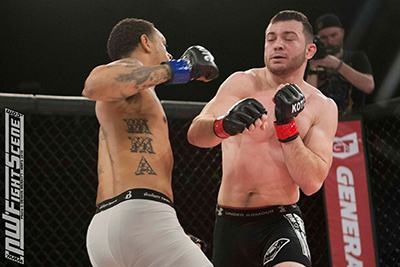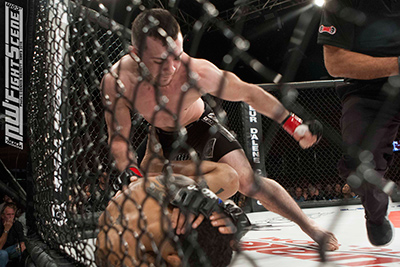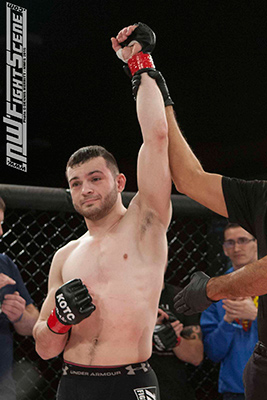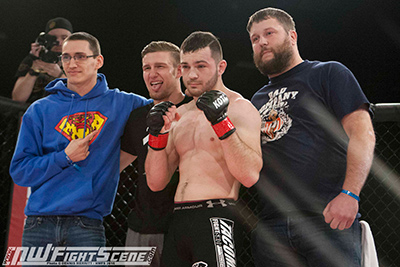 Josh Bean, fighting out of Coeur d'Alene by way of Aberdeen WA, won his pro debut via first round rear naked choke of Alex Eastman in a featherweight contest.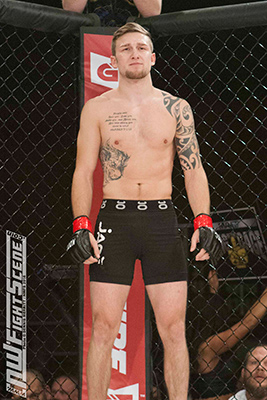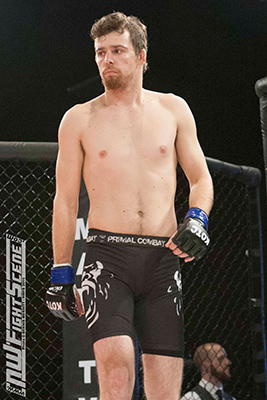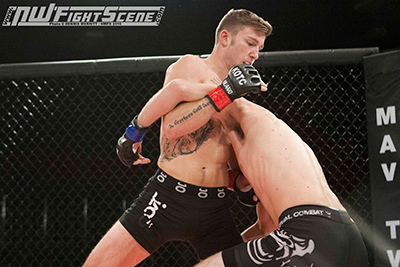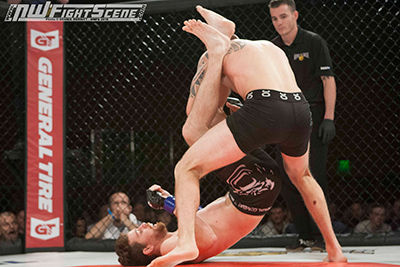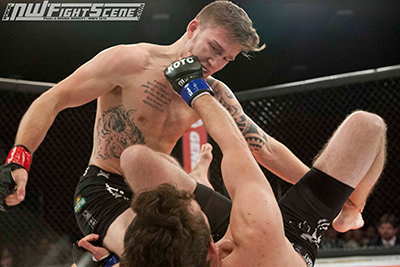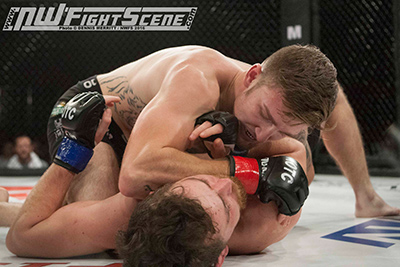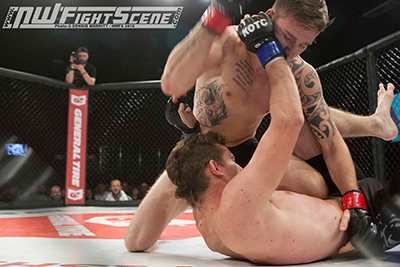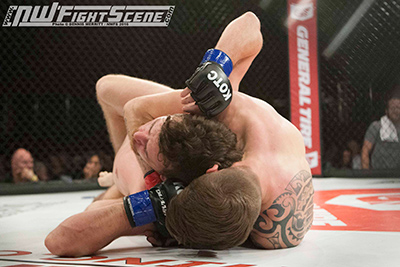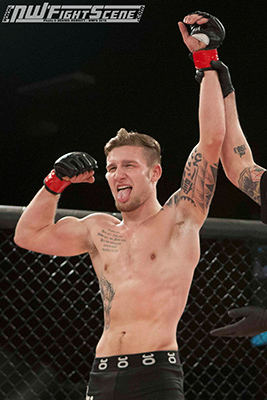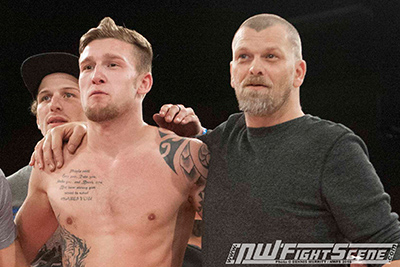 A excellent back-and-forth pro 125 lb scrap took place between Seattle's Luis Gomez and Coeur d'Alene's Zane Douglass, before Gomez got the W by submitting Douglass via rear naked choke at 3:54 of the 2nd round.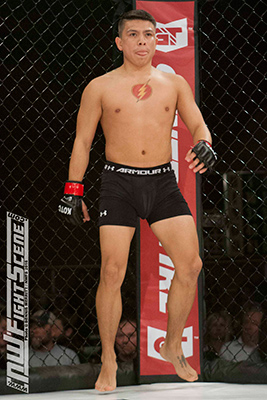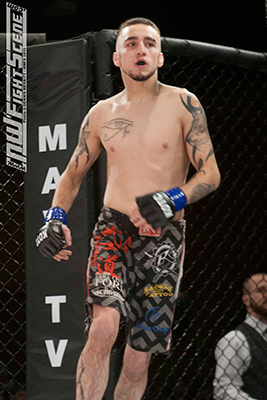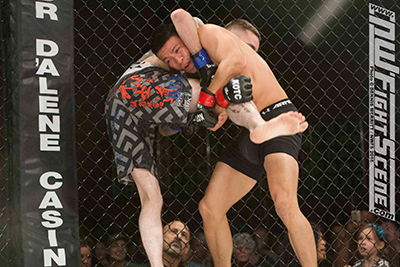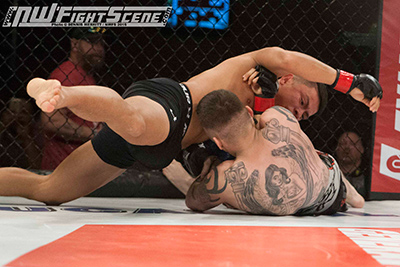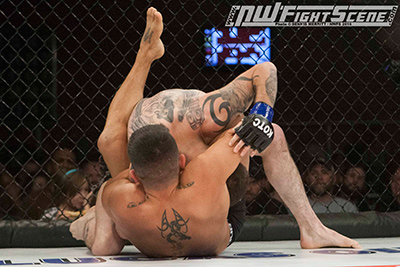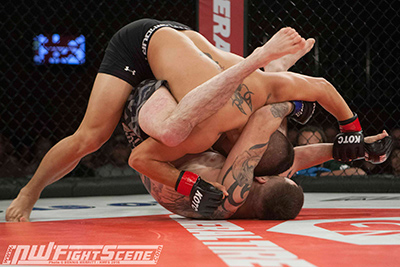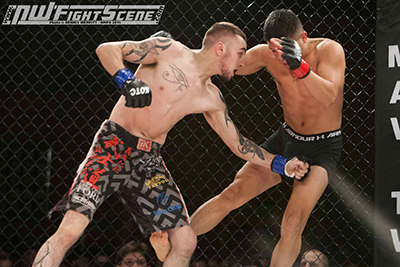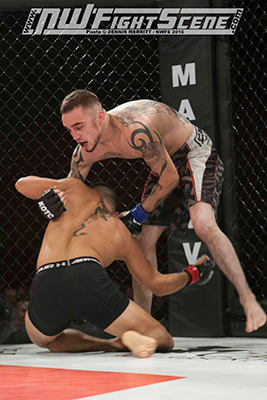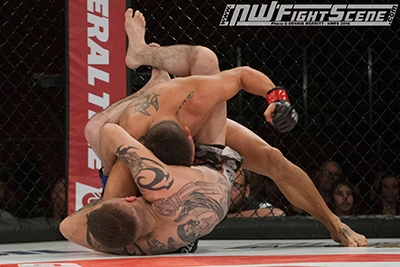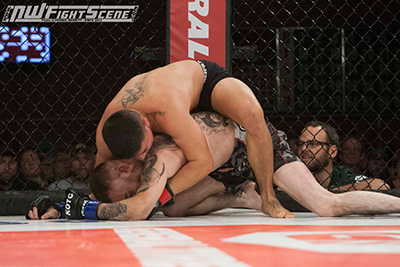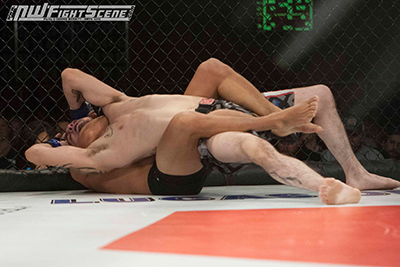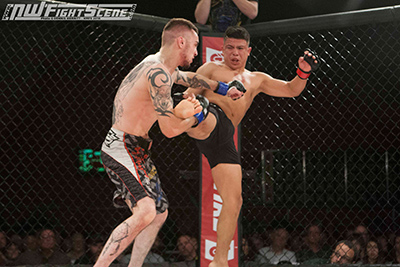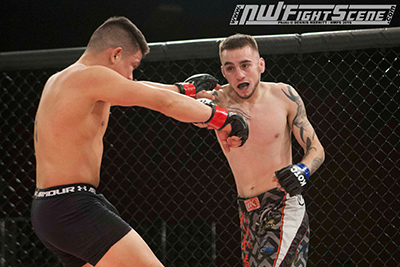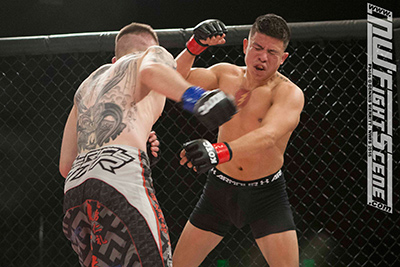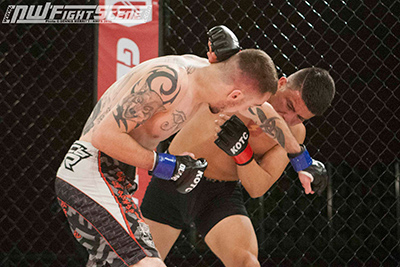 NW Elite's Jacob Romero retained his KOTC Amateur 125 lb belt by finishing Cory Dea with strikes at the 1:10 mark of the first round.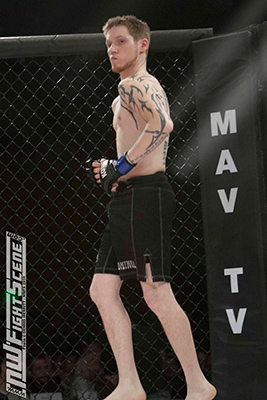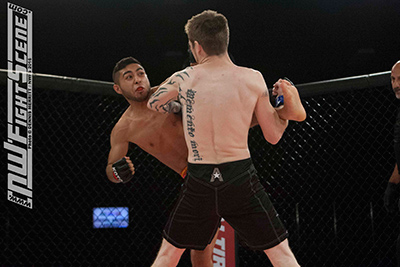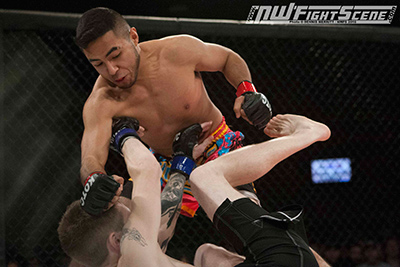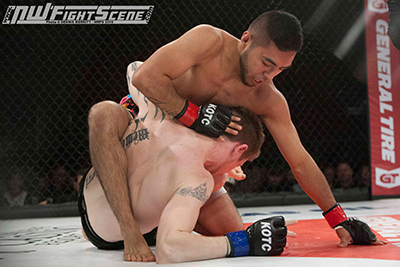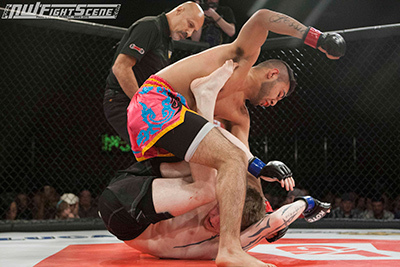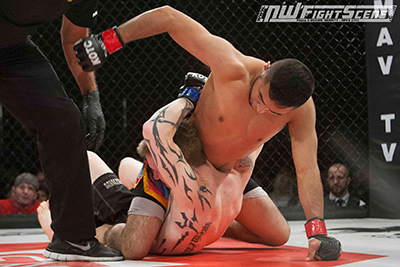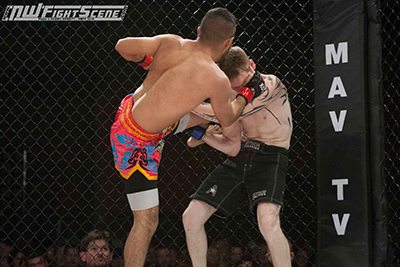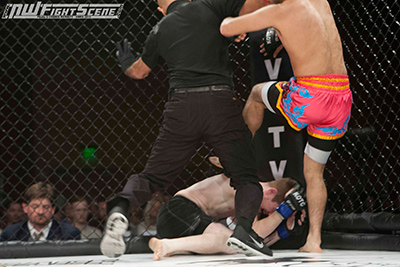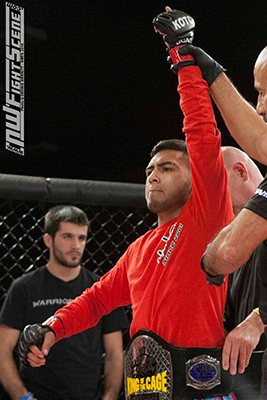 Rathdrum ID's Kevin Lee Johns beat Ian McFarland via TKO to strikes at just 24 seconds into their amateur 155 lb bout.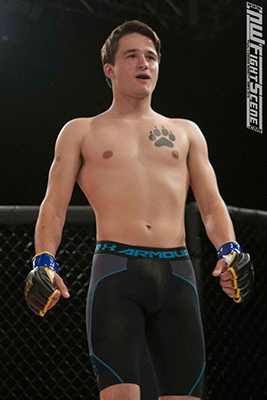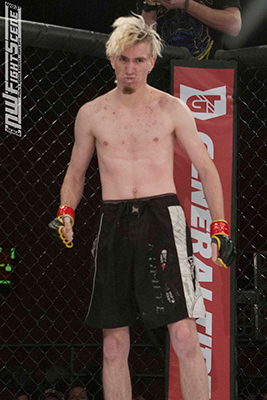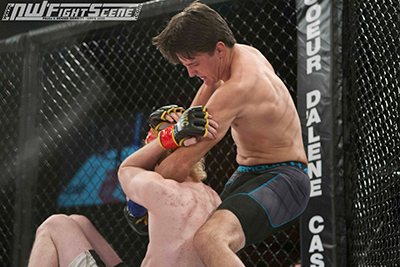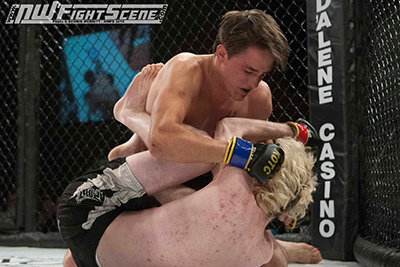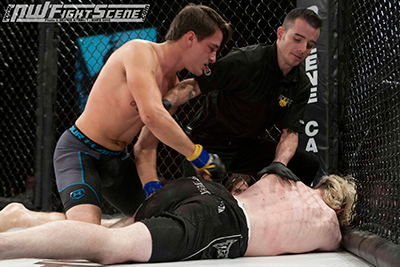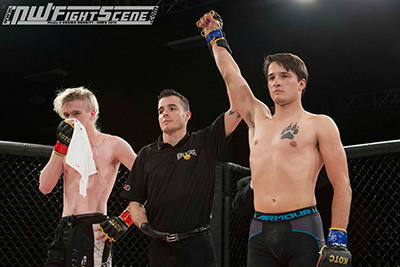 In the amateur welterweight division, CDA's Cameron Robinett beat Spokane's Jimmy Dempsey by TKO to strikes at 1:32 of the 2nd round.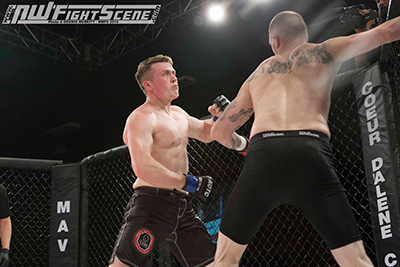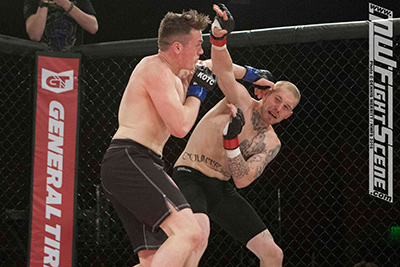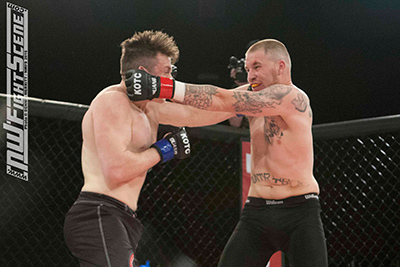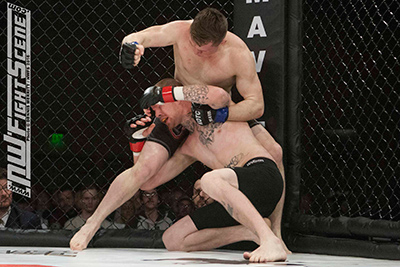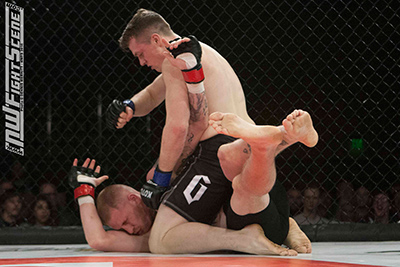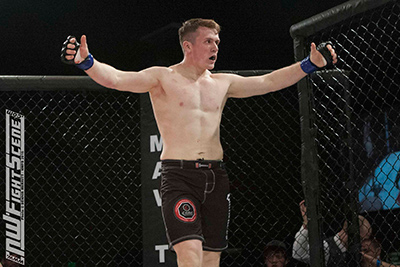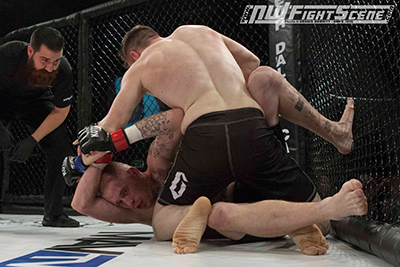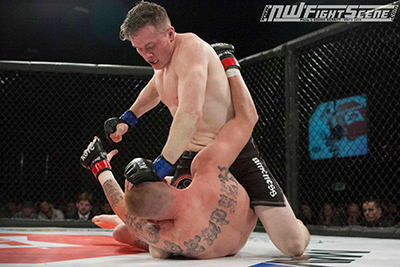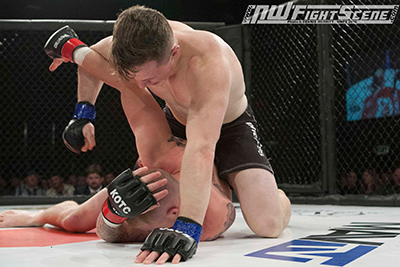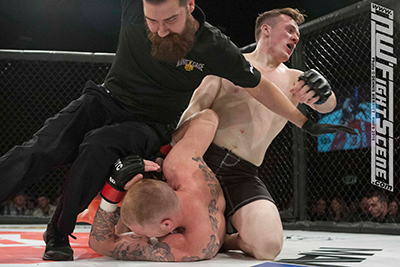 Post Fall ID's Alex Hjelt forced a tap from Bryan McConville via Rear Naked Choke at 1:04 into the first round in their amateur heavyweight bout.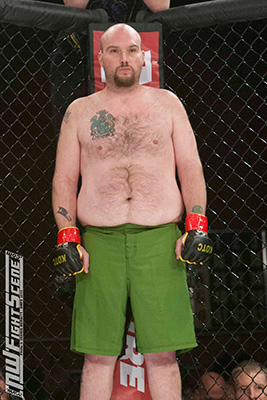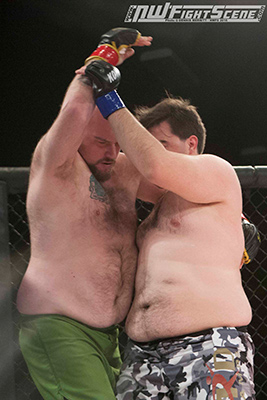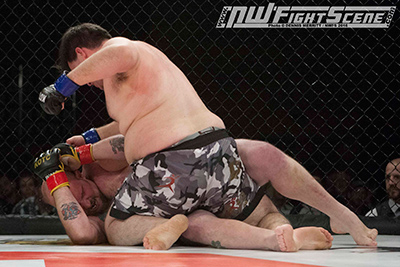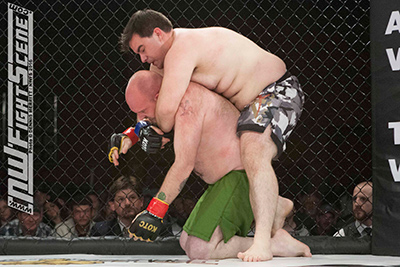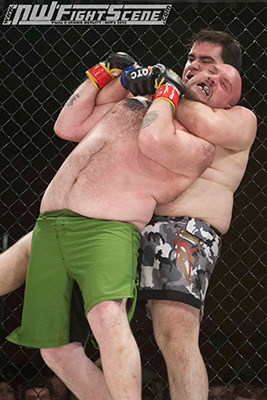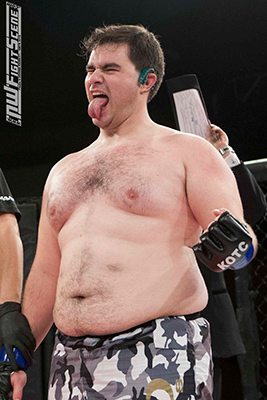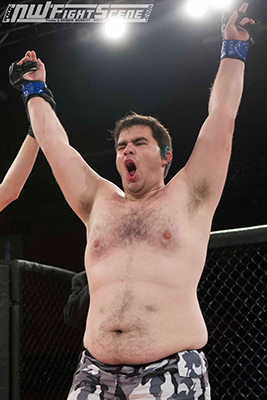 In an amateur 190 lb catchweight fight, Spokane's Austin Torres submitted Matt Simpson via guillotine choke at 36 seconds in.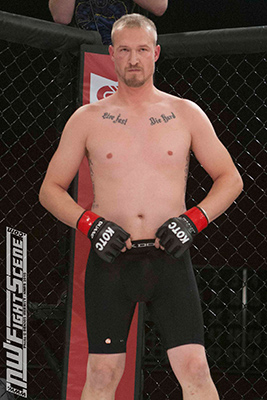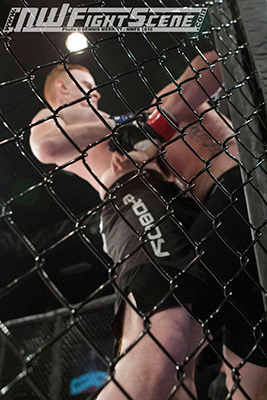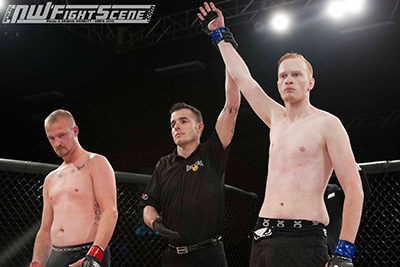 In the opening bout of the evening, amateur heavyweight Pat Sparr defeated Nick Masonholder via TKO ref stoppage to strikes at 1:09 into the fight.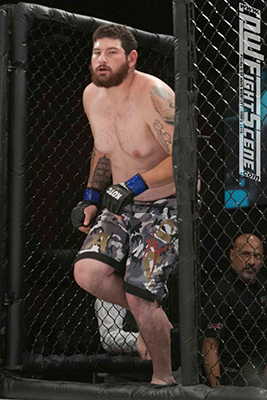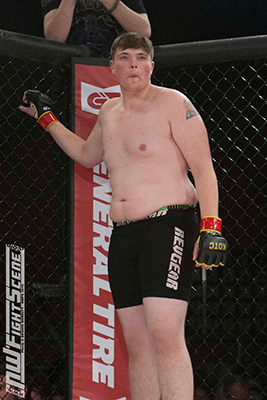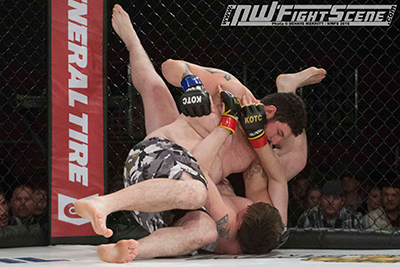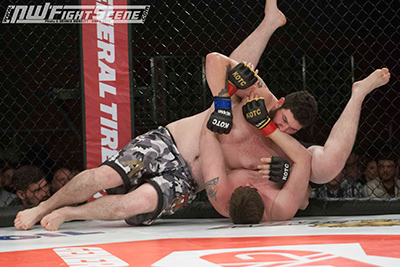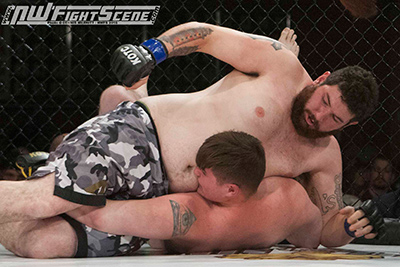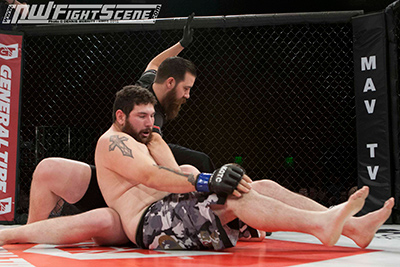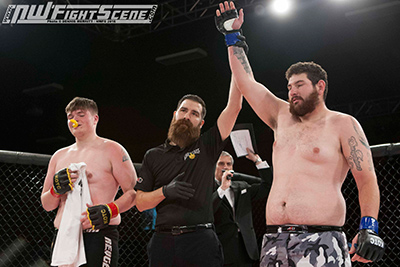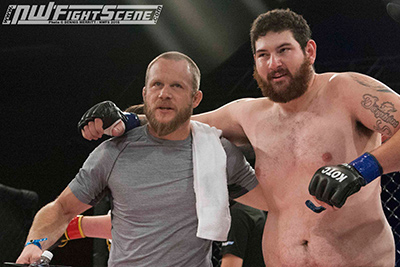 King of the Cage will be back at the CDA Casino in early 2017. Keep up to date with all KOTC events at www.kingofthecage.com.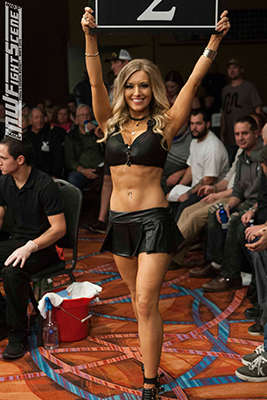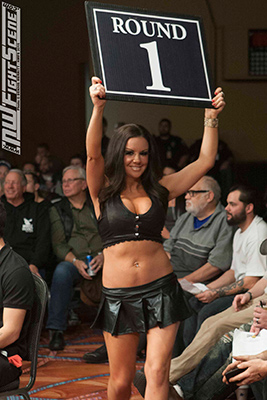 ---
KING OF THE CAGE: FALL OUT Results
Bout 1 - Amateur Heavyweights
Pat Sparr def Nick Masonholder by TKO (Strikes) @ 1:09 Rd 1

Bout 2 - Amateur 190 lbs
Austin Torres def Matt Simpson by Guillotine Choke @ 0:36 Rd 1

Bout 3 - Amateur Heavyweights
Alex Hjelt def Bryan McConville by Rear Naked Choke @ 1:04 Rd 1

Bout 4 - Amateur 170 lbs
Cameron Robinett def Jimmy Dempsey by TKO (Strikes) @ 1:32 Rd 2

Bout 5 - Amateur 155 lbs
Kevin Lee Johns def Ian McFarland by TKO (Strikes) @ 0:24 Rd 1

Bout 6 - King of the Cage Amateur 125 lb Championship
Jacob Romero def Cory Dea by TKO (Strikes) @ 1:10 Rd 1

Bout 7 - Pro 125 lbs
Luis Gomez def Zane Douglass by Rear Naked Choke @ 3:54 Rd 2

Bout 8 - Pro 145 lbs
Josh Bean def Alex Eastman by Rear Naked Choke @ 1:57 Rd 1

Bout 9 - Pro 145 lbs
Nathan Stolen def Charon Spain by TKO (Strikes) @ 0:44 Rd 1

Bout 10 - Pro Heavyweights
Jamelle Jones def Matt Howell by TKO (Strikes) @ 2:50 Rd 1

Bout 11 - Pro Heavyweights
Daniel Spitz def Colton Vaughn by TKO @ 0:04 Rd 1
---




All Photos, Design, and Content © 2006-2017 NW Fightscene™, unless otherwise noted.
Any usage of content on this site is strictly prohibited without the express written consent of NW FightScene™.
Report any errors to webmaster@nwfightscene.com