Friday Night Fights Muay Thai - May 18th, 2012
Fisher Pavilion at the Seattle Center - Seattle, Washington
Photos by Mike Renouard
---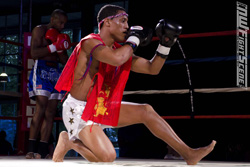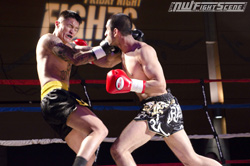 Since 1997, New York based Friday Night Fights Muay Thai has been producing high quality Muay Thai fight events, holding over 200 shows, and is the longest running Muay Thai series in North America. On May 18th, the promotion made their West Coast debut with 9 amateur Muay Thai bouts held in front of an enthusiastic crowd inside the Seattle Center's Fisher Pavilion, all deliving plenty of action.
The main event ended with a first round knockout as Chris McMillan, fighting out of Arashido in Calagary, traded kicks with American Kickboxing Academy's Aleksander Numoski before flooring him with a kick that Numoski was unable to recover from at just over a minute into their bout.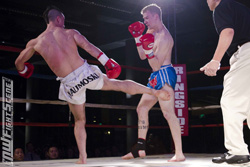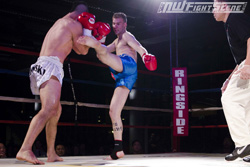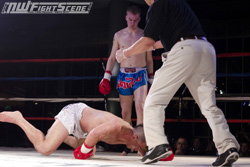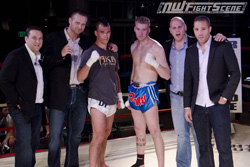 The Co-main event featured two undefeated fighters in Sonny Singh out of San Jose and Taki Uluilakepa from just down the road in Tacoma. The bout was relatively evenly paced with the fighters spending much of it tied up in a clinch battle. In the end, all three judges saw it for Singh.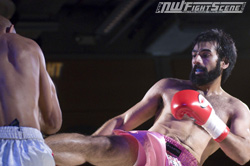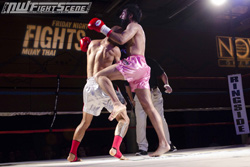 Of the other 7 bouts, two ended in knockout. AKA's Eric Luna out of San Jose wore down Seattle's Deamont Johnson in a Featured Event, sending him to the canvas twice before finishing him with a big knee at 1:53 of Rd 3. Chris Hartman of Element 5 Fitness out of Kirkland WA knocked Bellingham's Sam Schmidt out cold in the 2nd round of their Cruiserweight bout.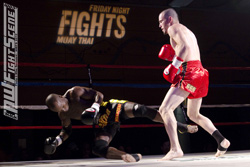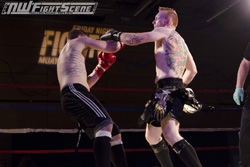 Chanan Bunchaidung, representing Saohin Srisuk Muay Thai of Seattle, outpointed BC fighter Kieran Mueller over three rounds. Bunchaidung, who had the biggest cheering section of any of the fighters, was especially effective in scoring with some nice knees from clinch that had the crowd roaring with approval.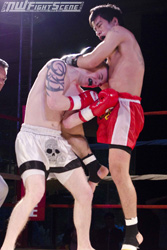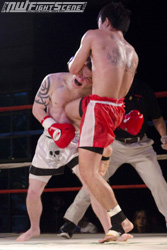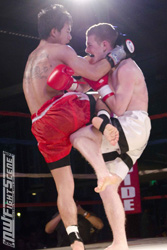 The show was most certainly a success for Friday Night Fights Muay Thai and they plan on returning soon to the NW, bringing more entertaining Muay Thai action. Learn more about the promotion by visiting fridaynightfights.com.
---
Bout 1 - Light Middleweight
Miqueko Johnson (2-2, South Sound MA/Tacoma) def Andrey Dyfort (Debut, Warrior Camp/Spokane) by Unanimous Decision (All judges 30-26)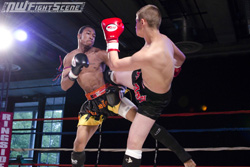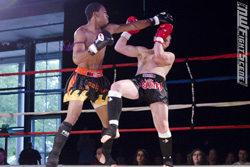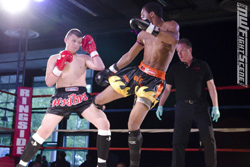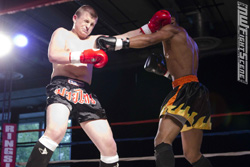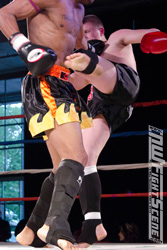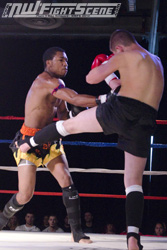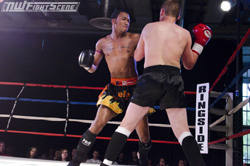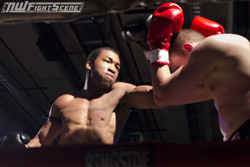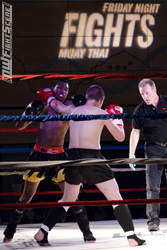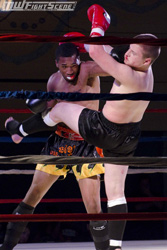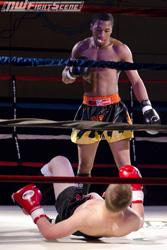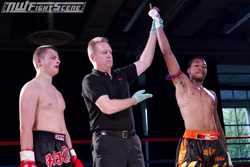 Bout 2 - Light Middleweight
Paul Hage (0-1, Ivan Salaverry MMA/Seattle) def Andrew Mellor (Debut, United Source Muay Thai/Kirkland) by Unanimous Decision (30-25, 30-25, 30-24)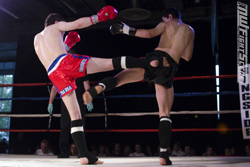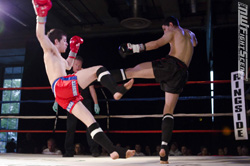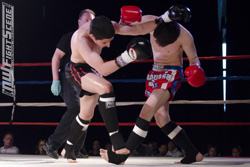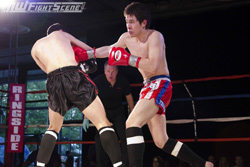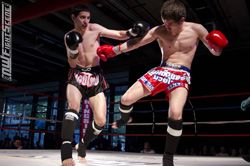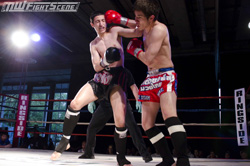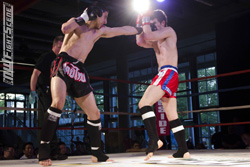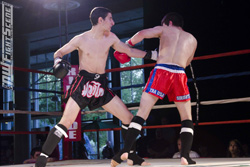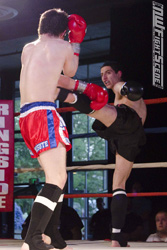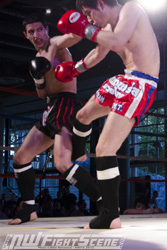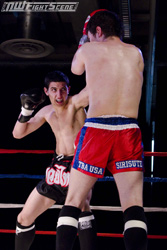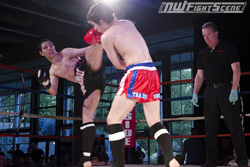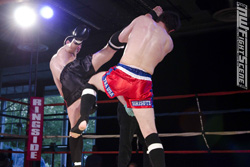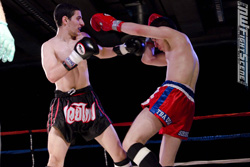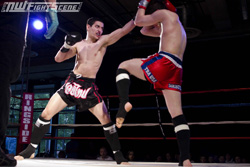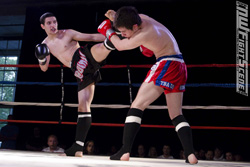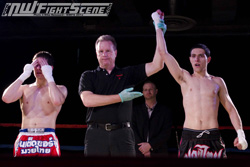 Bout 3 - Cruiserweight
Chris Hartman (0-1, Element 5 Fitness/Kirkland) def Sam Schmidt (Debut, USMAA/Bellingham) by KO @ 1:13 Rd 2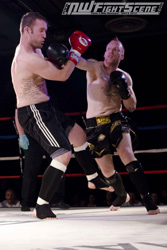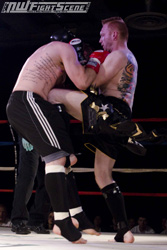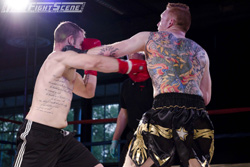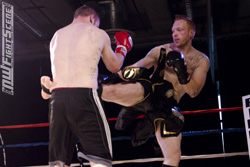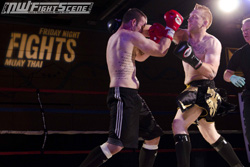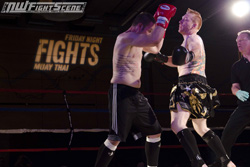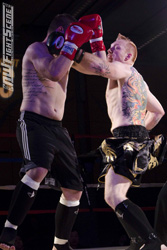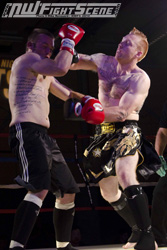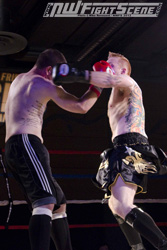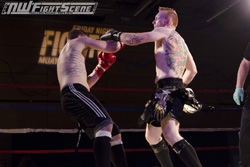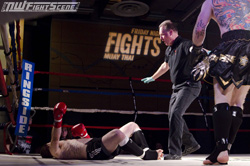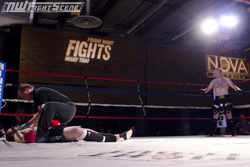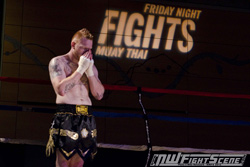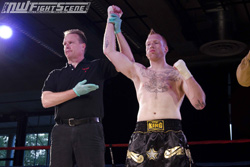 Bout 4 - Light Middleweight
Emmanual Carter (1-0,South Sound MA/Tacoma) def Felis Bunton (6-1, Lotus MA/Spokane) by Split Decision (29-28, 29-28, 29-30)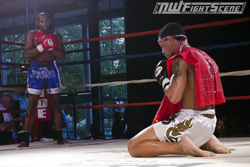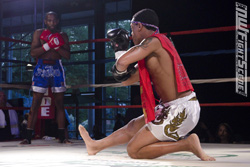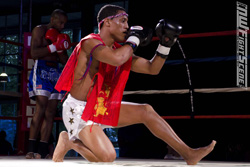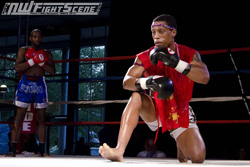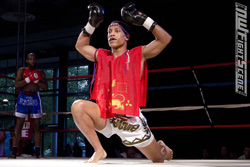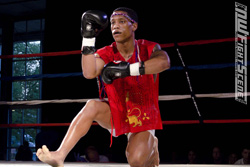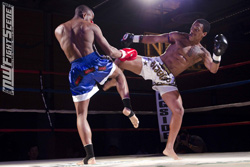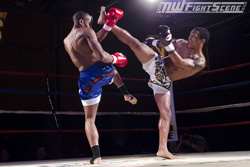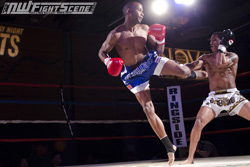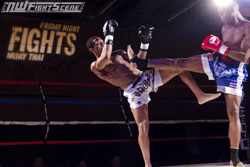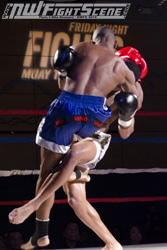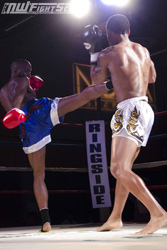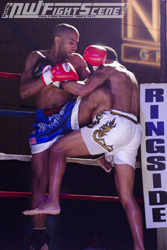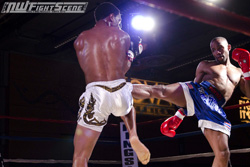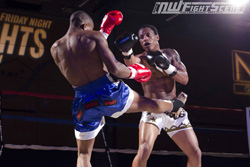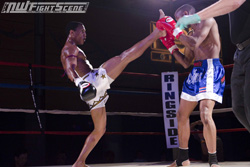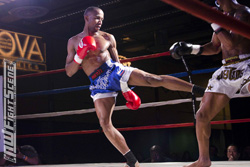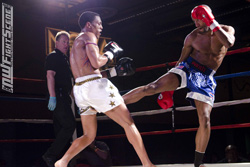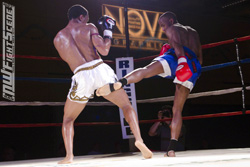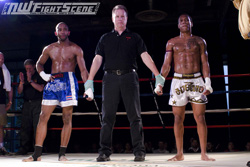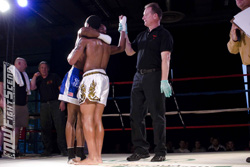 Bout 5 - Super Featherweight
Chanan Bunchaidung (0-0-1, Saohin Srisuk Muay Thai/Seattle) def Kieran Mueller (3-3, Canada's Best/Victoria BC) by Unanimous Decision (30-27, 30-27, 30-28)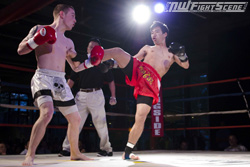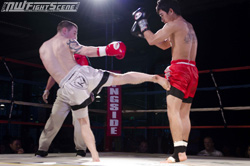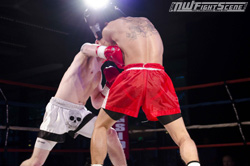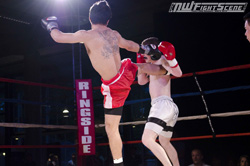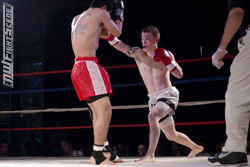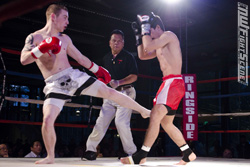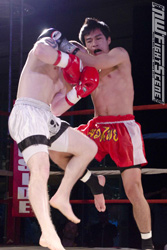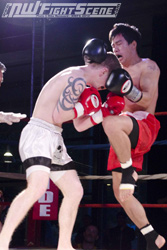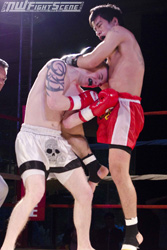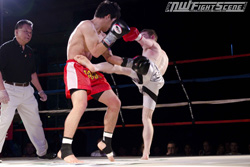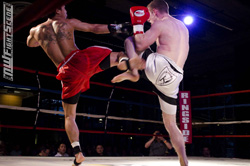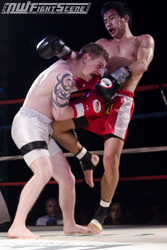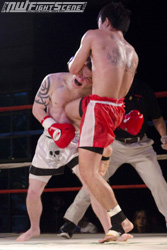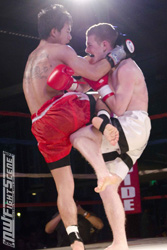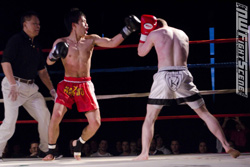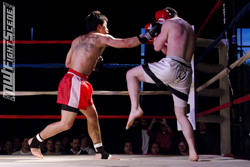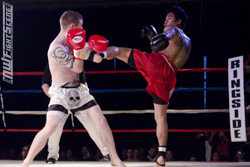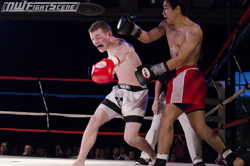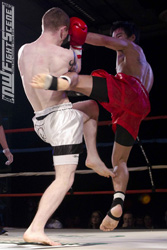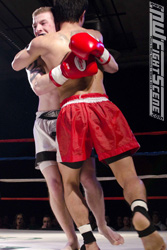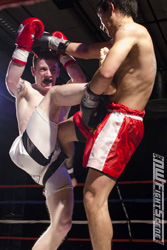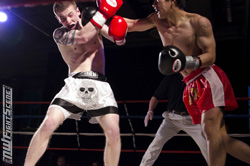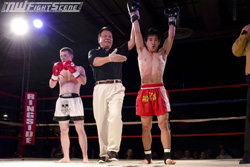 Bout 6 - Welterweight
Suarj Bangarh (5-2-1, Canada's Best/Victoria BC) def CJ Phillips (3-0, Warrior Camp/Spokane) by Unanimous Decision (All judges 29-28)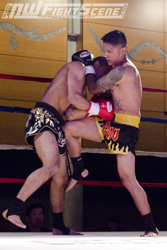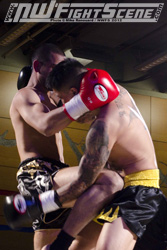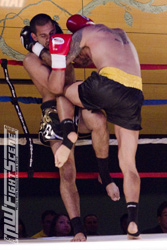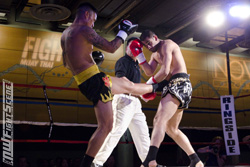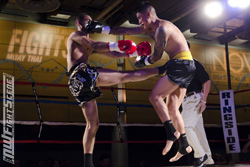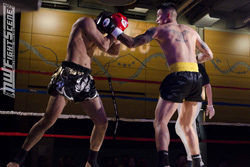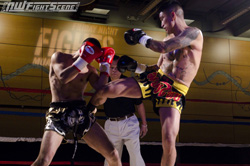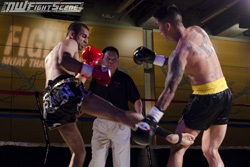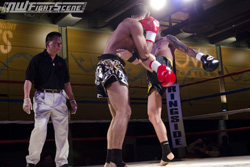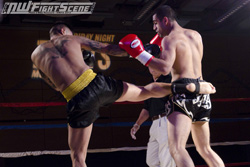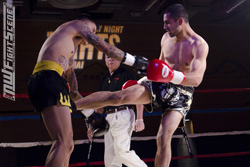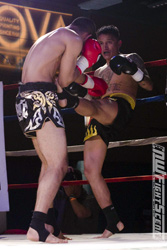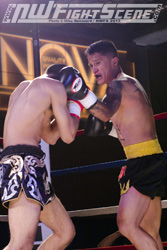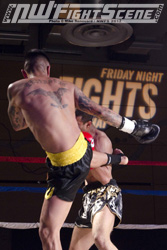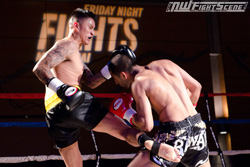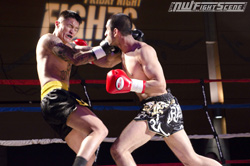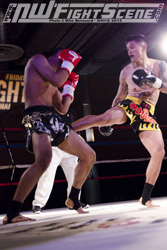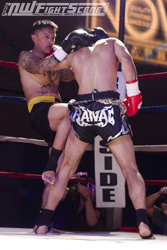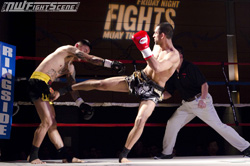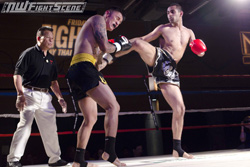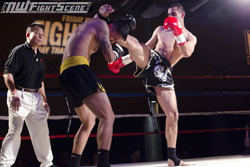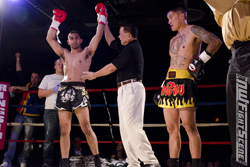 Bout 7 - Lightweight
Eric Luna (15-3, AKA/San Jose) def Deamont Johnson (4-1, Saohin Srisuk Muay Thai/Seattle) by KO @ 1:53 Rd 3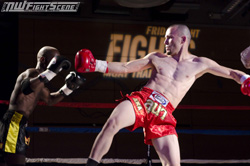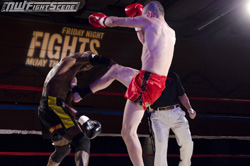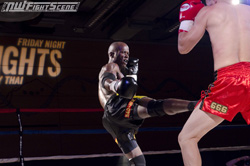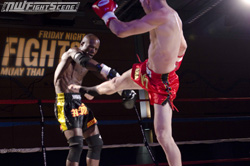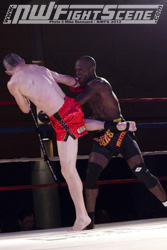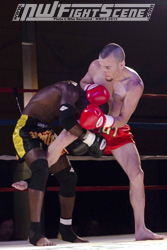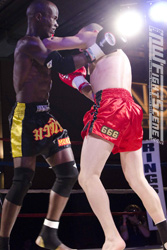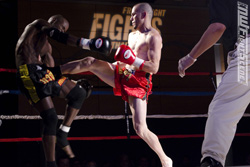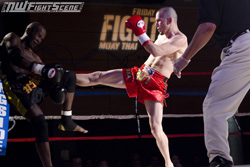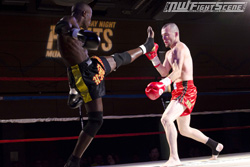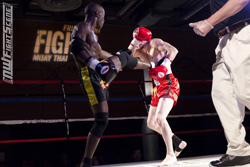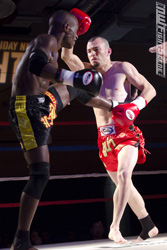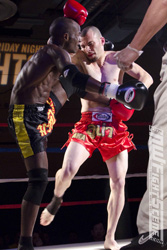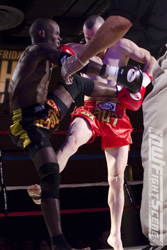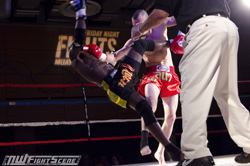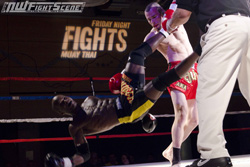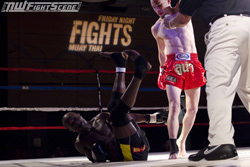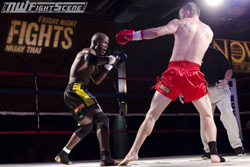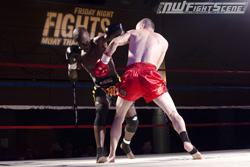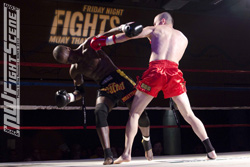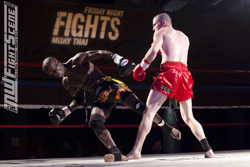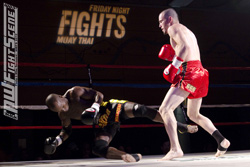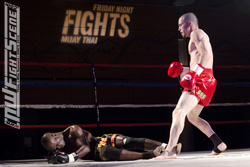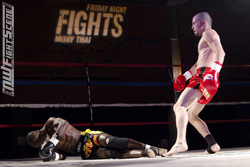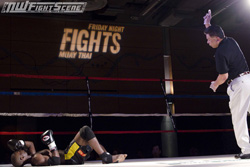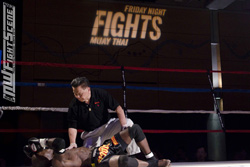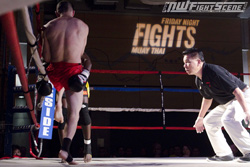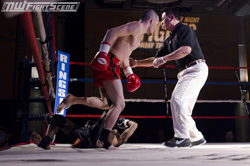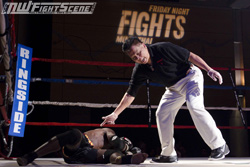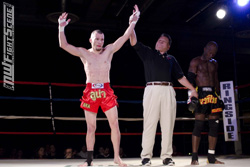 Bout 8 - Super Middleweight
Sonny Singh (4-0, Rudi Ott/San Jose) def Taki Uluilakepa (3-0, MABJJ/Tacoma)
by Unanimous Decision (30-27, 30-27, 29-28)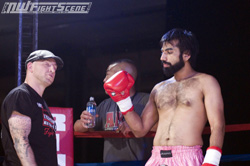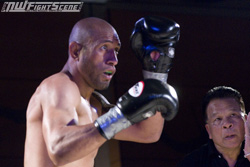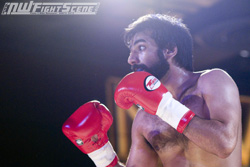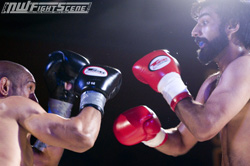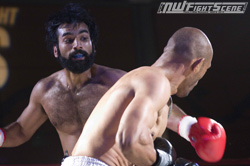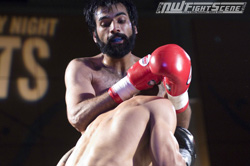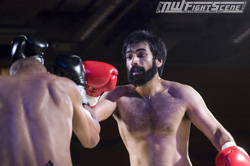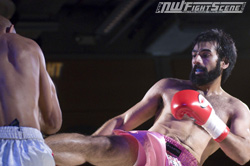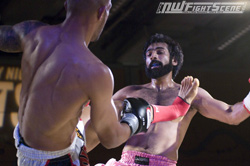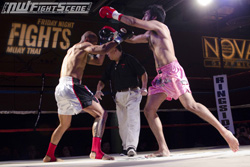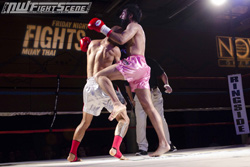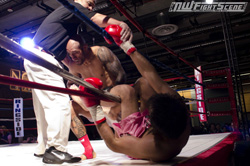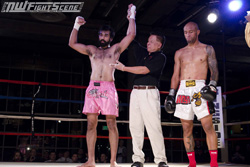 Main Event - Light Middleweight
Chris McMillan (11-8, Arashido/Calgary) def Aleksander Numoski (9-5, AKA/San Jose)
by KO @ 1:05 Rd 1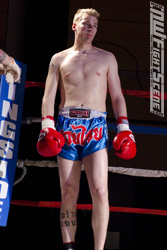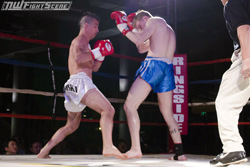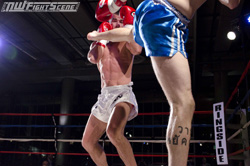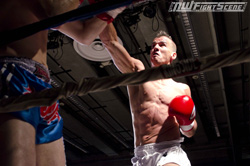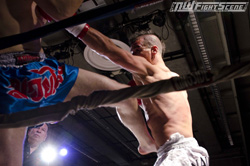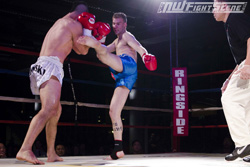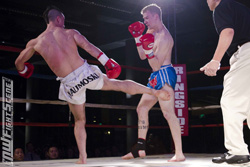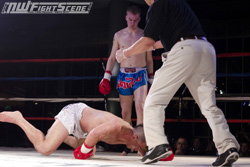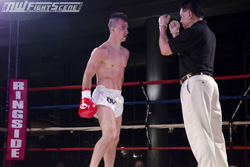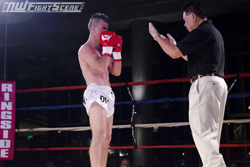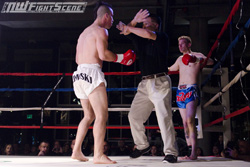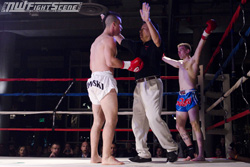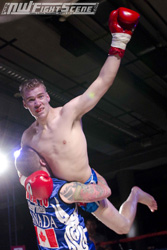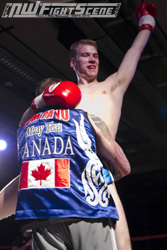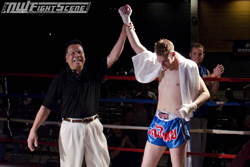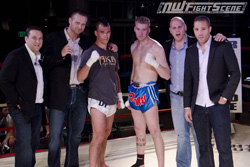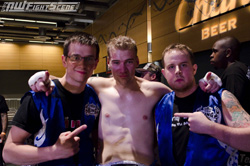 ---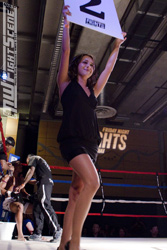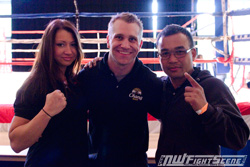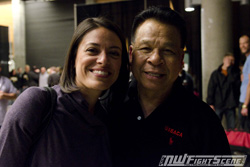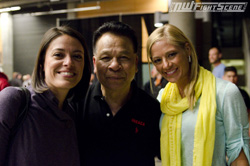 ---