Fight Night XXIX: Annihilation - April 7th, 2012
inferno Fitness & Sports - Vancouver, Washington
Post Interviews by Spaniard, Photos by Mike Renouard
---
On April 7th, Split Decision Entertainment took over Inferno Sports & Fitness, the home of Braveheart MMA in Vancouver WA, combining a full night of Mixed Martial Arts, with a submission grappling tourney during the day time so that the fans truly got their money's worth. UFC star Rick Story and MMA legend Matt Lindland were both on hand, cornering their up and coming fighters in a night of action that got exciting fast with 23 MMA bouts plus 2 grappling contests. Unfortunately, the night ended in an extremely memorable yet catastrophic fashion.
In the main event, Braveheart Tommy Takemoto defended his 170 lb title for the first time against undefeated Alive MMA rising star Sean Baker and all bets were off on how this was going to turn out. The fans were evenly split down the middle and things were heated leading up to the fight as this would show who in the Portland-Vancouver area held the title of top 170lber. Baker came out looking for the takedown and ate a huge knee from Takemoto but seemed to be ok as he went right back to his patented ground and pound game.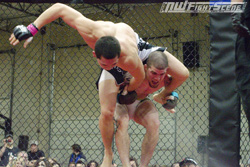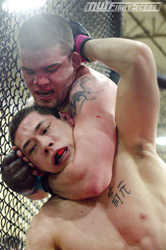 Things were working in his favor until tragedy struck for both fighters. Early in the 2nd round, Baker picked up Takemoto and drove him straight thru the cage door, down onto the steps and onto the hard floor. A huge collective gasp arose as both fighters lay crumpled beside the cage. Fans from both sides instinctively converged on the fighters to see if they were OK, with security doing a good job of keeping them back.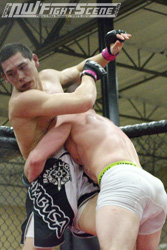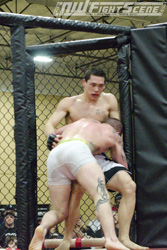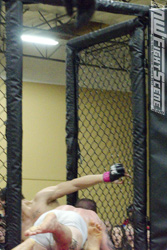 What happened next was a shock. Both fighters eventually made it to their feet and wanted to continue! The ringside medic OK'd both fighters but it was clear that Baker wasn't the same fighter after falling through the door. Props to Takemoto though for doing what he is supposed to do, capitalizing and eventually TKO'ing Baker at 2:25 in the 3rd round to keep his title. Both fighters went to the hospital afterwards and it was reported that Baker would be out 6 months with a hip/back separation.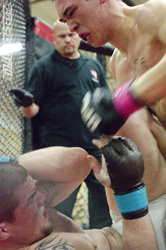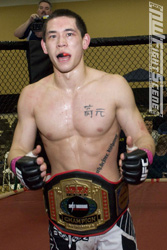 At the end of the day, the cage mishap has to be viewed as a cautionary tale for promoters everywhere. The responsibility for providing a safe cage for the fighters is the promoter's responsibility. Not with the cage crew or the referees. It's the promoter. Period. That's where the buck stops. Nobody expected what happened to happen, but to say it was unforeseeable is an awful long way from the truth, especially with this particular cage. This is not to point fingers at Trent Standing who has since replaced the cage. Its to point out that it happens far too frequently when it should never happen. In Mar of 2011, Pros Roy Bradshaw and Graham Spencer went through the door at BFL 7 in Nanaimo BC with the consensus being the door was fastened incorrectly. In April 2011, Ammys BJ Swift and Manny Carter tumbled through the door at The Throwdown 3 in Lakewood WA. In both cases as in this case with Split Decision Entertainment, the promoters made changes to ensure that it would not happen again. But are other promoters paying attention? Fighters going through the door full speed and landing on steel stairs or concrete or spectators, risking serious injury or worse, should never happen. The fact that it seems to happen with some regularity in the MMA world needs to stop. The litmus test with cage door safety should be not a pair of 170 lbs'ers hitting the door full speed and it holding, but 2 Super-Heavyweights hitting the door full speed and it holding. Can your cage door withstand that? Enough said.
Quinten Wyland from Alive MMA and Ryan Cook fought their hearts out in a back and forth war, that could have easily gotten fight of the night! Wyland at one point was kicking Cook's ass all over the place until he got caught in an armbar submission with his arm stuck so far that it appeared to everyone it was going to break and then... BAM, Wyland escapes! The crowd went nuts and the pair fought it out till the end with Wyland winning a unanimous decision!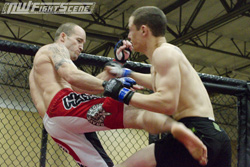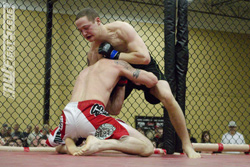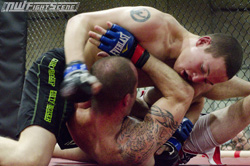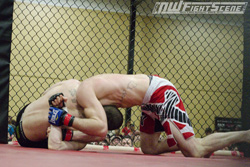 Paul Sims from 503 WCJJ became the new 205lb champ after a ton of hard work in fighting a war with Bobby Rudel. Rudel gave it everything he had and at one point had Sims in a heap of trouble, but Sims just wouldn't let up. Both men are BIG 205'ers with huge power and skill, and they both laid it all on the line. In the end, it was Sims who got the win by TKO in RD 3 at 1:54 to become the champ!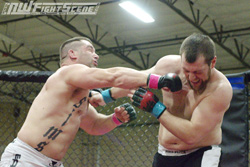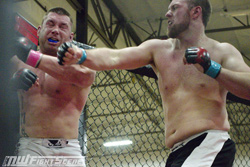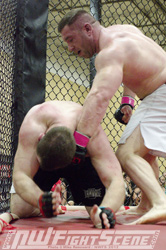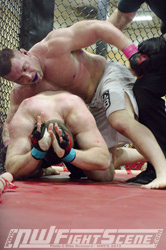 Joaquin Rodriguez, representing Shack/Team USA, looked sharp in outworking Oregon Kickboxing's Gary Thompson over three rounds, getting the unanimous decision win and taking home a 155 lb Superfight Belt. Early in the fight, the pair clinched against the cage and brushed the cagedoor which popped open. The fight was stopped for a considerable time as the cagecrew worked to repair the door. When the fight picked up again, Rodriguez took over and utilized numerous takedowns and ground control for all three judges decision 30-27.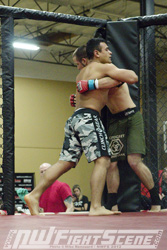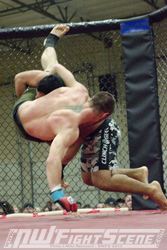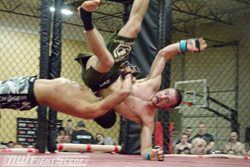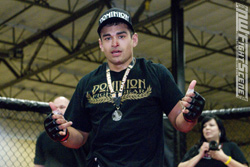 A beautiful KO came from Braveheart's Luis Inguez after he showed great ground work in getting back to his feet and then getting out of the clinch with Alive MMA's Scott Baker. Baker had a gameplan and he was attempting to execute it, but Luis was determined to put hands on Baker and he was throwing with bad intentions! Luis eventually KO'ed Baker at 1:36 at Rd 2.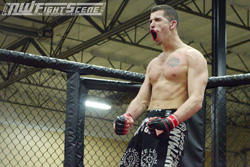 Matt Lindland's new prodigy Tarrence Williams, came out and got a quick 40 second TKO of Chris Terran in Rd 1. Afterward, Williams told NWFS that he wants a piece of 170 lb Brave Legion champion Tommy Takemoto. After only his 2nd fight, he is calling out the champ! Takemoto was told of this and responded, "WHO?"... Time will tell if Takemoto will find out who Williams is.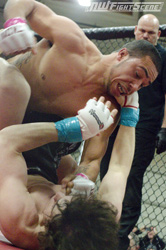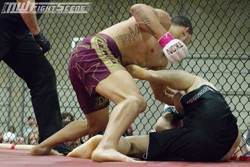 Split Decision Entertainment holds numerous events in SW Washington and Oregon throughout the year. More info at SplitDecisionMMA.com.
---
Bout 1 - 170 lbs
Tyler Tangeman (Brave Legion) def Sean Johnson (Truitts Recruits)
by TKO @ 2:10 Rd 1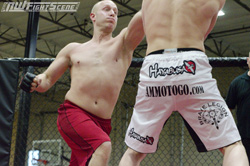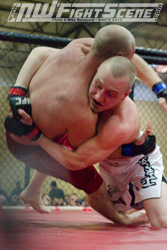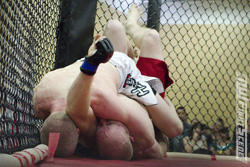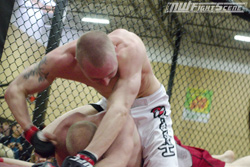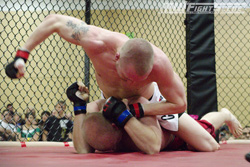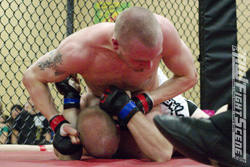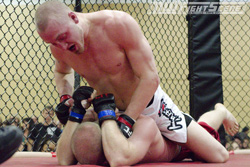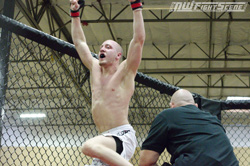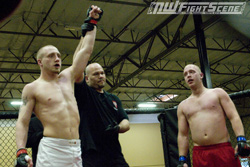 Bout 2 - 155 lbs
Seigher Brown (Oregon Kickboxing) def Bryan Descloux (Yacolt WA)
by Rear Naked Choke @ 2:00 Rd 1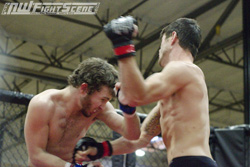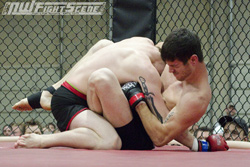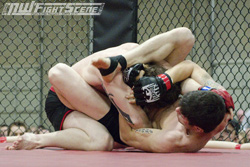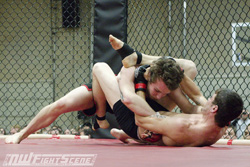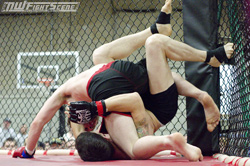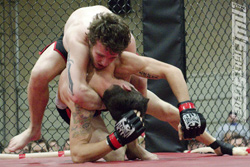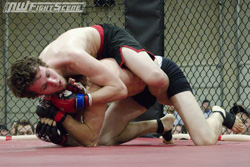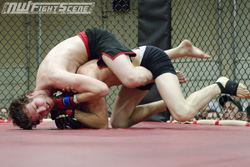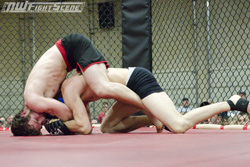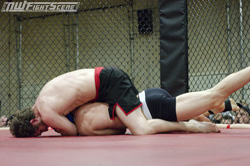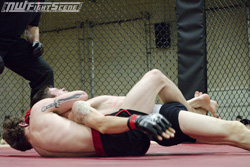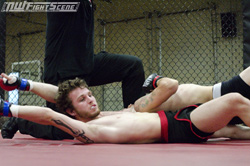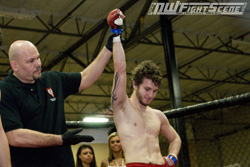 Bout 3 - 140 lbs
Jihun Han (503WCJJ) def Dillon Sutton (Valhalla MMA)
by Unanimous Decision (30-27, 29-28, 29-28)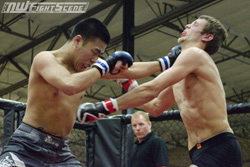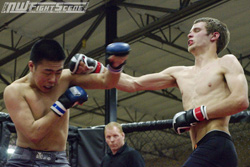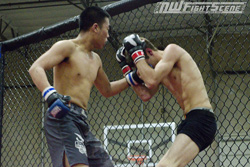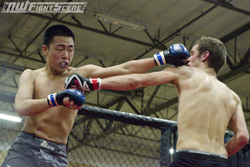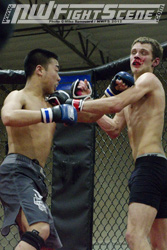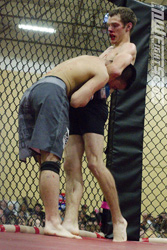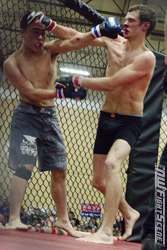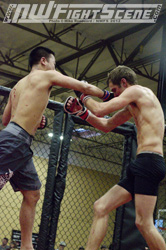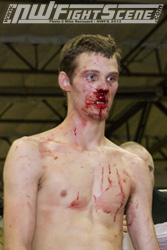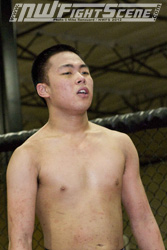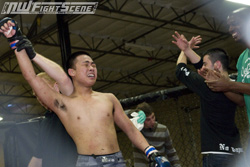 Bout 4 - 205 lbs
Shalamar Washington (Vancouver WA) def Scott Nylund (Battleground WA)
by Standing Guillotine Choke @ 1:05 Rd 1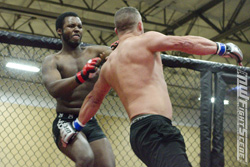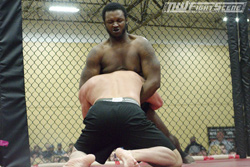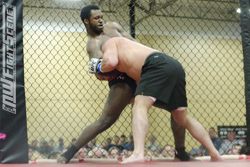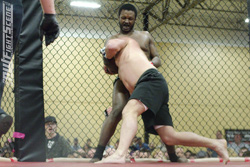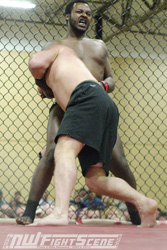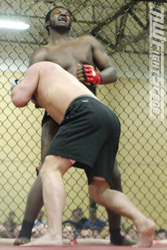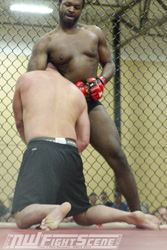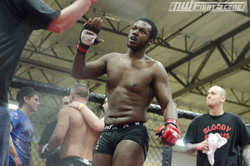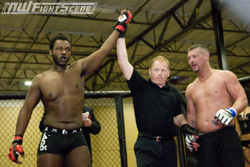 Bout 5 - 205 lbs
Cory Gilday (Brave Legion) def Eric Campbell (Eugene OR)
by TKO @ 0:45 Rd 2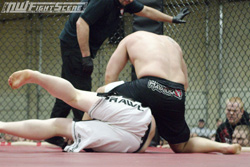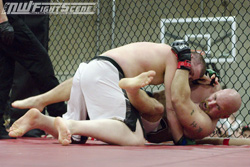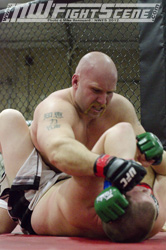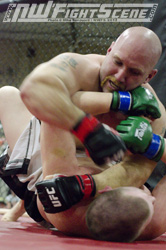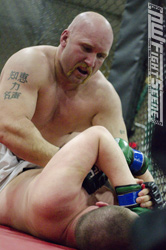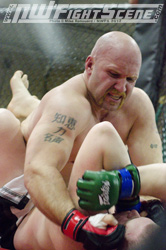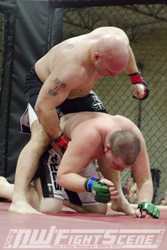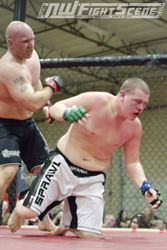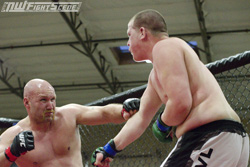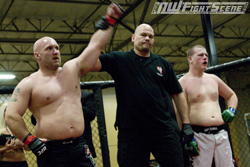 Bout 6 - 145 lbs
Dave Mcmanis (Desert Dogs) def Don Wheeler (Scorpion MMA)
by Armbar @ 1:15 Rd 2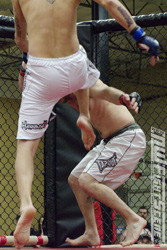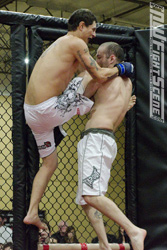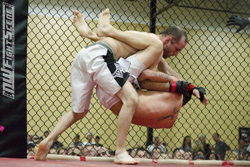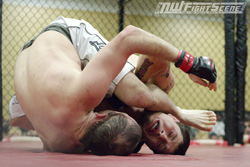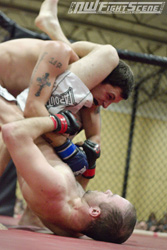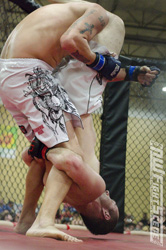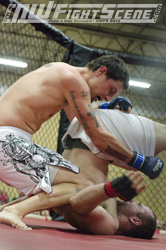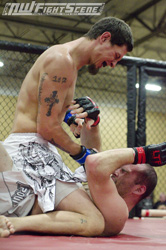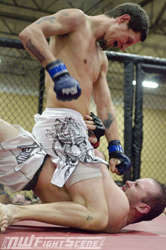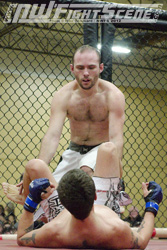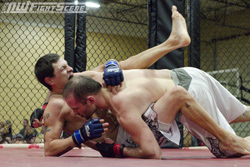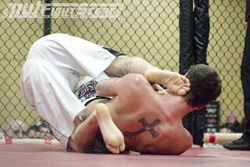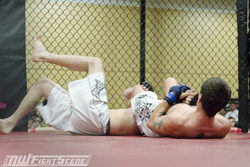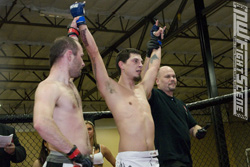 Bout 7 - 170 lbs
Jeramy Burford (Portland OR) def Kenny Williams (Knappa OR)
by Standing Guillotine Choke @ 1:07 Rd 1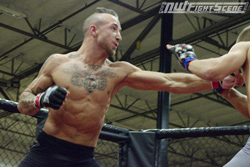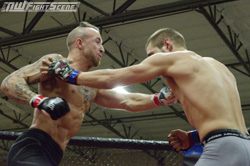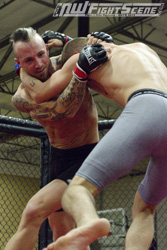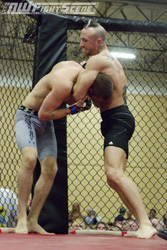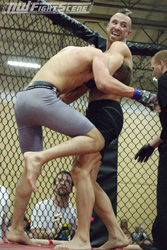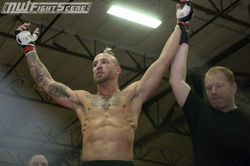 Bout 8 - Heavyweight
Jason Padrta (Valhalla) def David Lewis (Vancouver WA) by Choke @ 0:12 Rd 1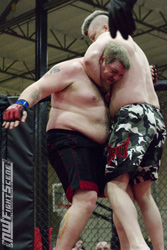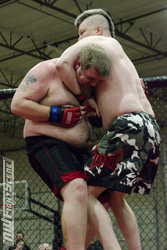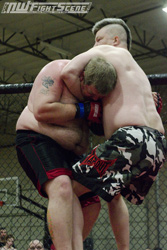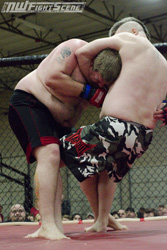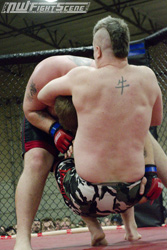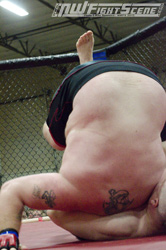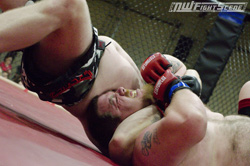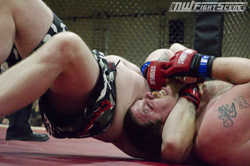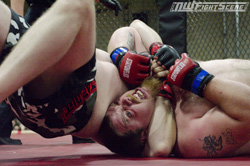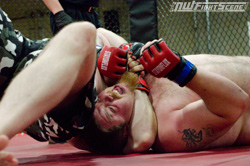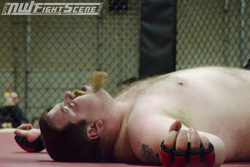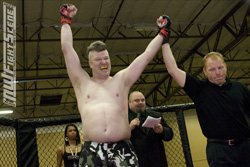 Bout 9 - 145 lbs
Dalton Marshall (Brave Legion) def Dakota McCoy (Filthy Kings)
by Guillotine Choke @ 1:10 Rd 1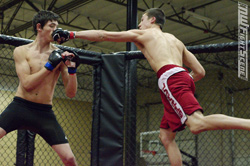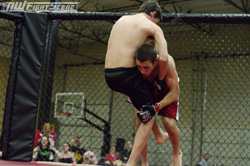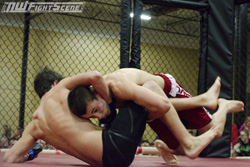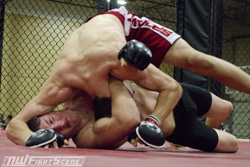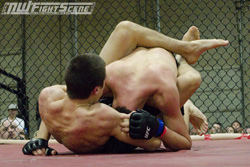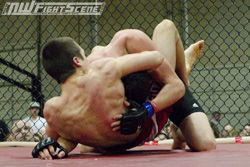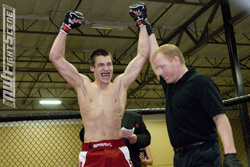 Bout 10 - 160 lbs
Adan Suarez (Team Quest) def Sean Clemons (Midtown MMA)
by Rear Naked Choke @ 1:36 Rd 1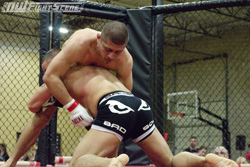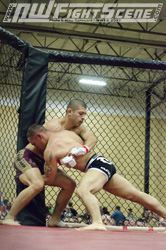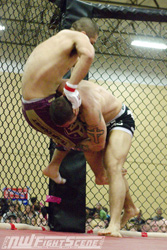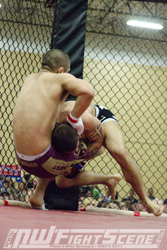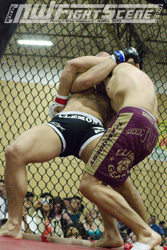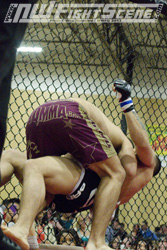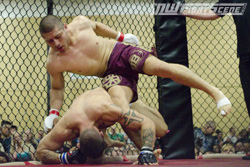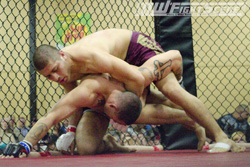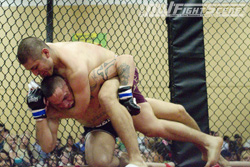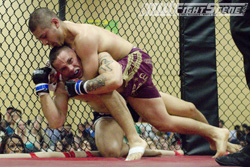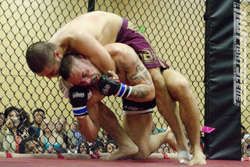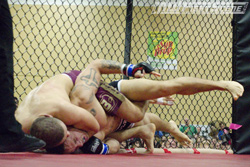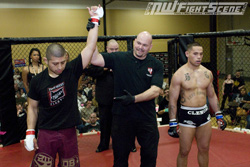 Bout 11 - 155 lbs
Quinten Wyland (Alive MMA) def Ryan Cook (Brave Legion)
by Unanimous Decision (30-27, 29-28, 29-28)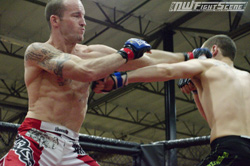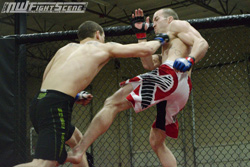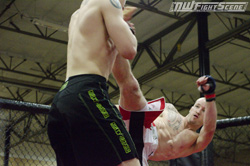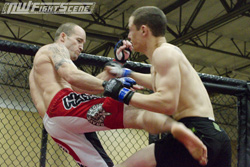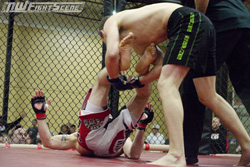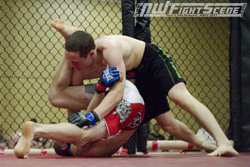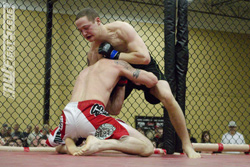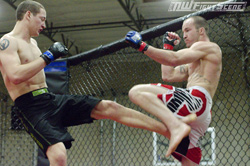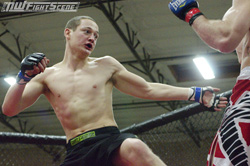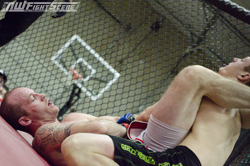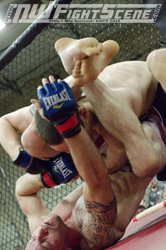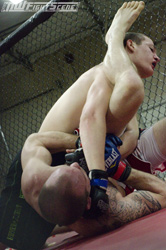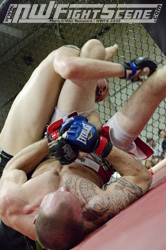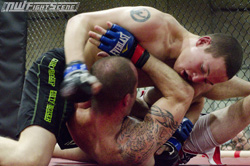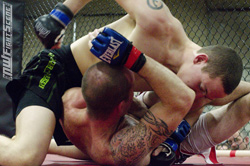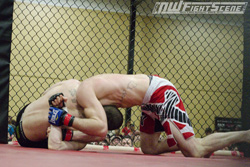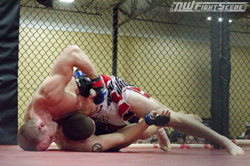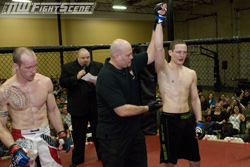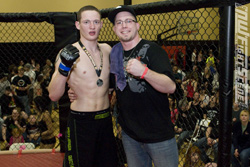 Bout 12 - 145 lbs
Kevin Boehm (Midtown MMA) def Jeff Cottam (Brutality MMA)
by Rear Naked Choke @ 2:13 Rd 1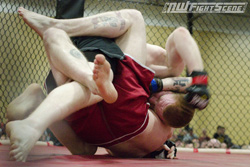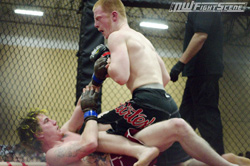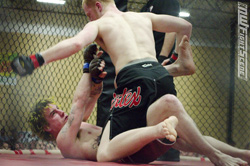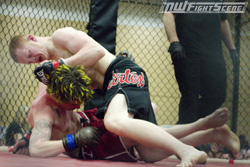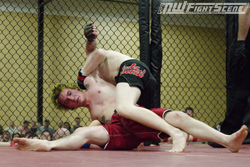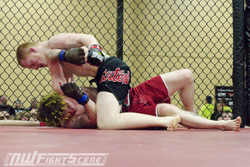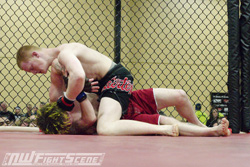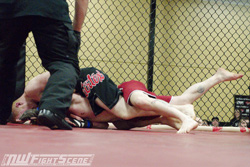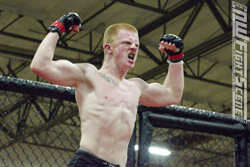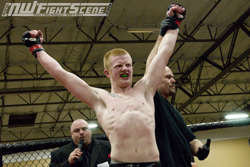 Bout 13 - 170 lbs
Todd Bowlsby (503WCJJ) def Dan Akin (Vancouver WA)
by Rear Naked Choke @ 1:55 Rd 1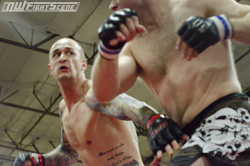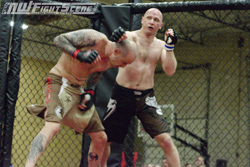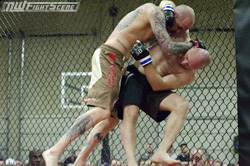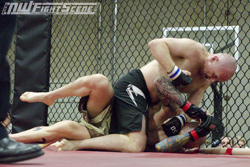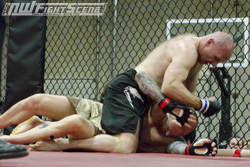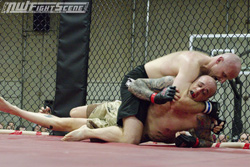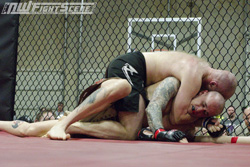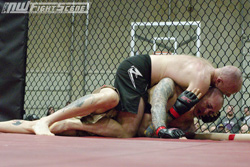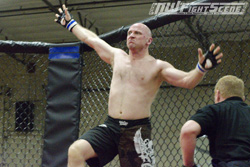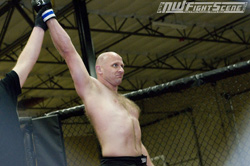 Bout 14 - 160 lbs
Caylor Brown (Aumsville OR) def Tyler Harris (Aumsville OR)
by TKO @ 1:46 Rd 1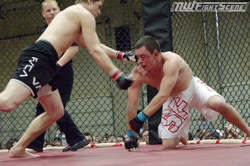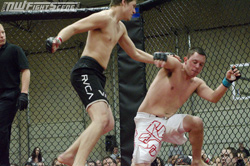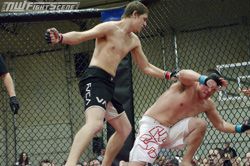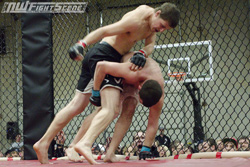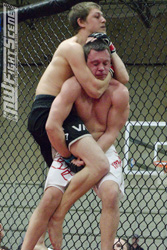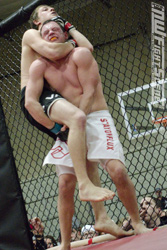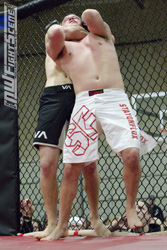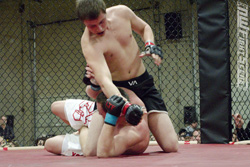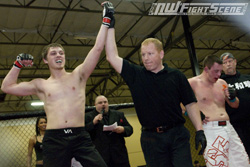 Bout 15 - 150 lbs
Shane Allan def Joe Potts (Mertens Martyrs) by Armbar @ 1:43 Rd 2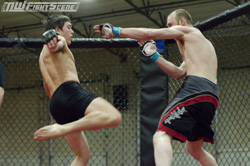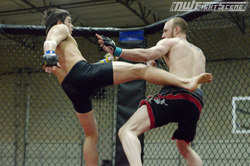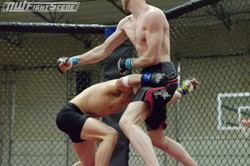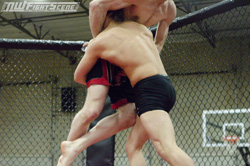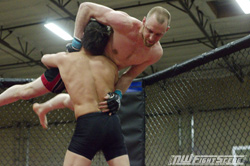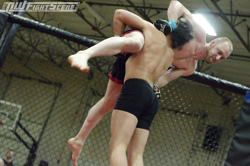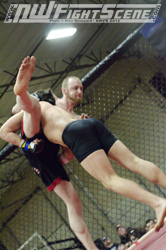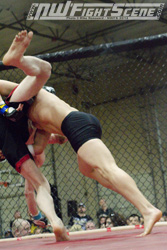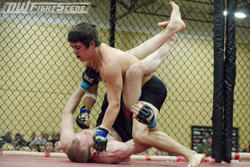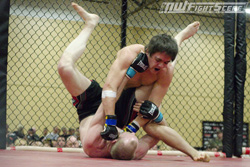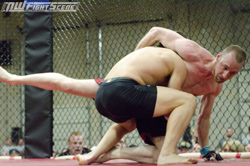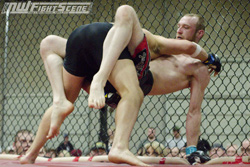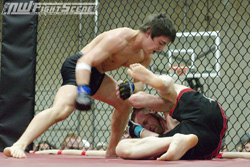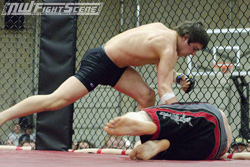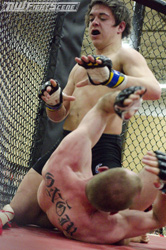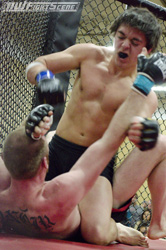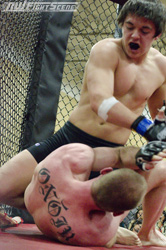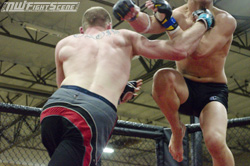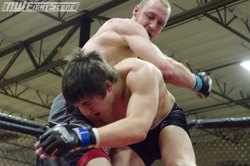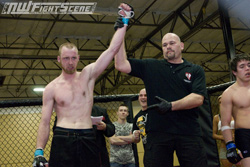 Bout 16 - 155 lb Superfight
Joaquin Rodriguez (Shack/Team USA) def Gary Thompson (Oregon Kickboxing)
by Unanimous Decision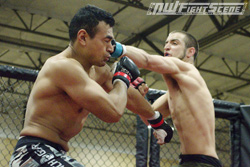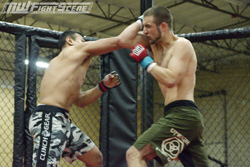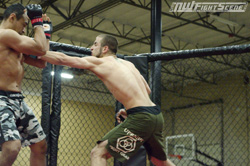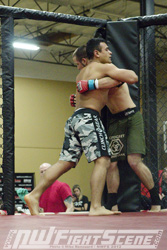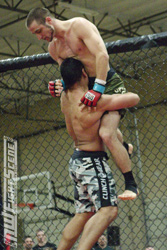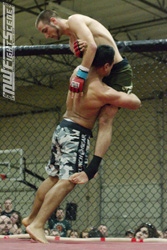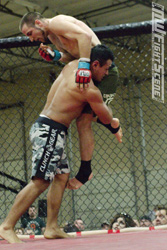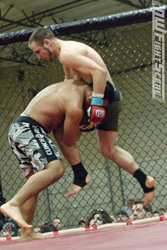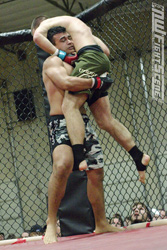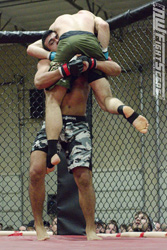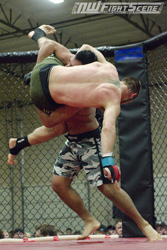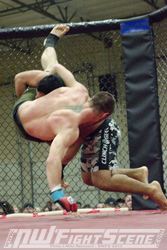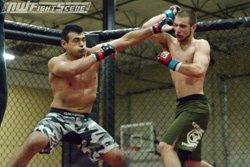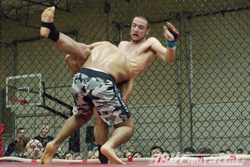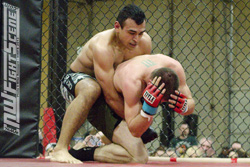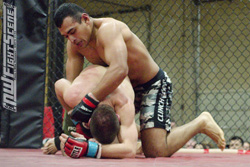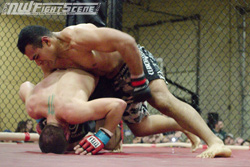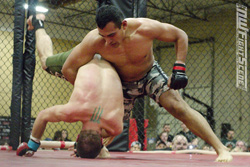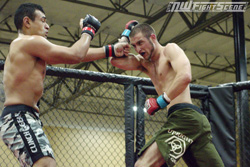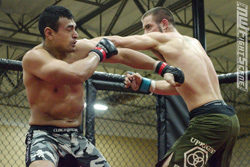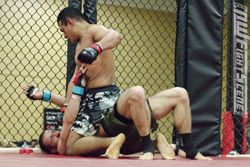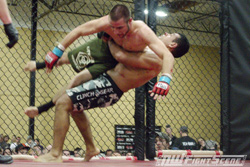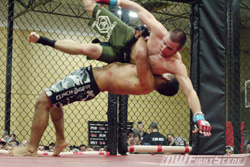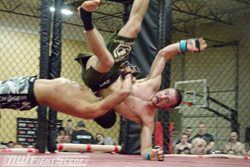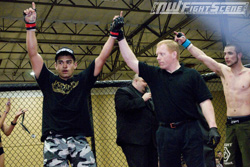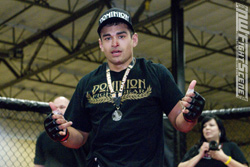 Bout 17 - 170 lb Superfight
Luis Iniguez (Brave Legion) def Scott Baker (Alive MMA)
by KO @ 1:36 Rd 2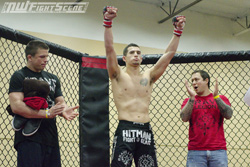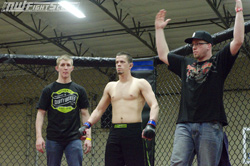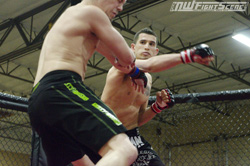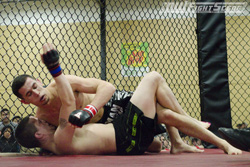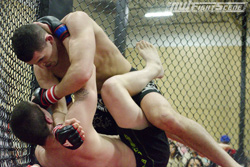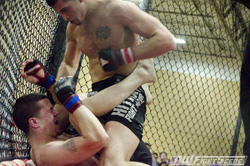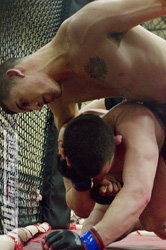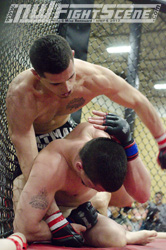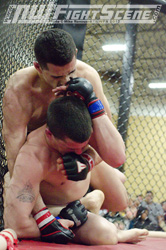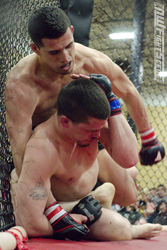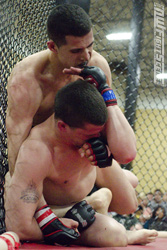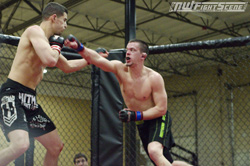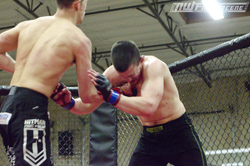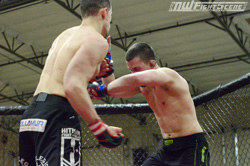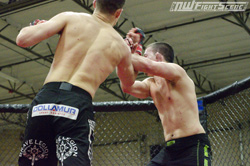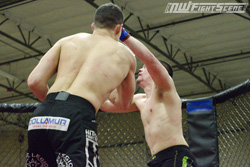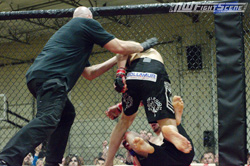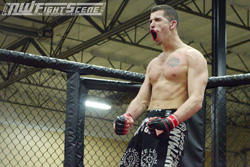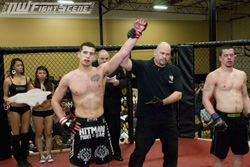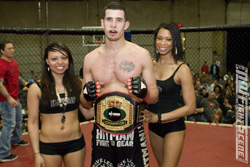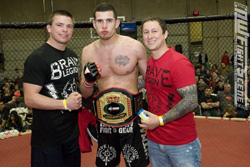 Bout 18 - 185 lb Championship
Sean Gorden (Truitts Recruits) def Jason Williams (Battleground WA)
by Rear Naked Choke @ 1:17 Rd 1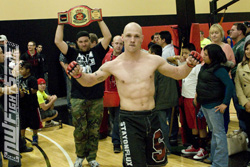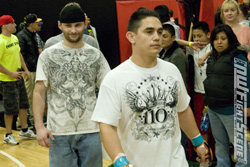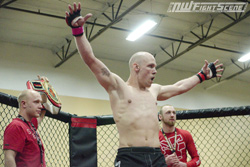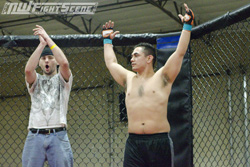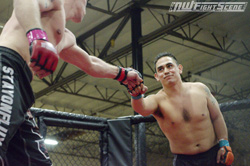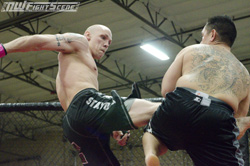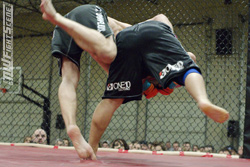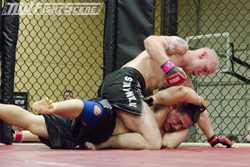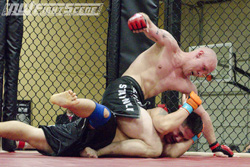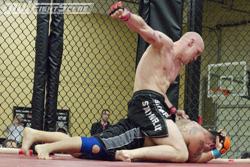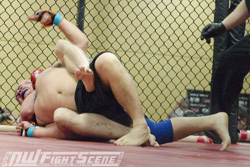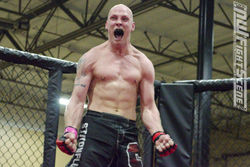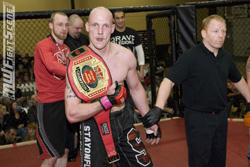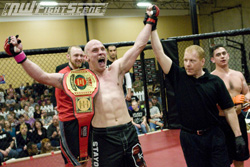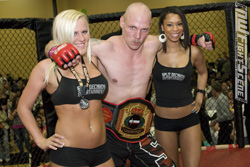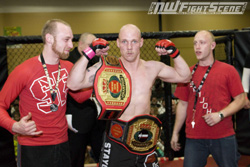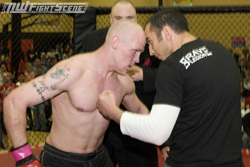 Bout 19 - SplitJitsu Absolute Championship (Grappling)
Corey Wyatt def Shorty Weikel by Decision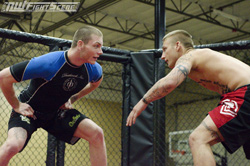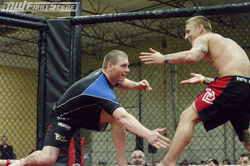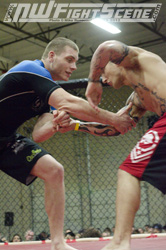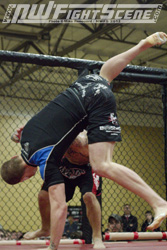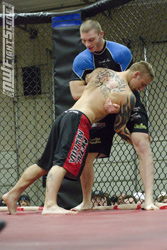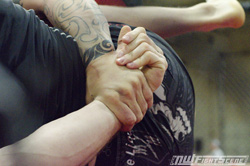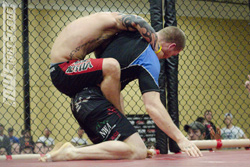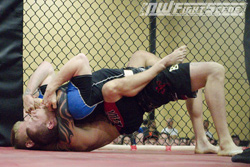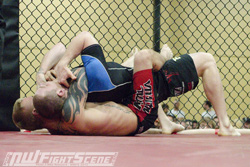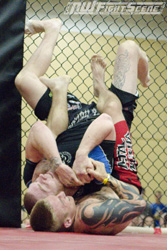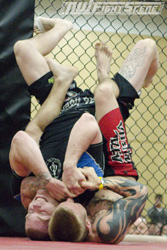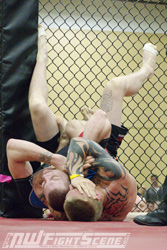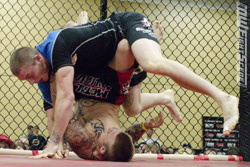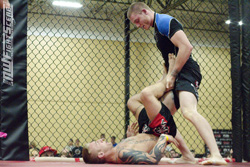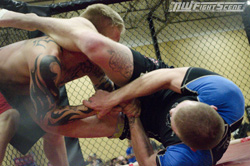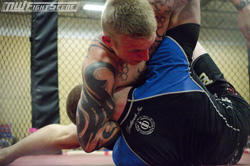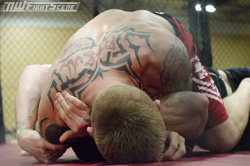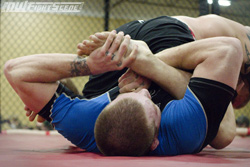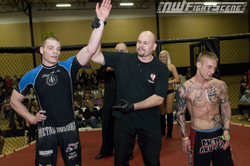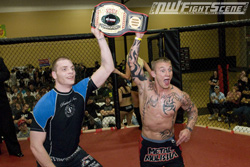 Bout 20 - 170 lbs
Tarrence Williams (Team Quest) def Chris Terran (Desert Dogs)
by TKO @ 0:40 Rd 1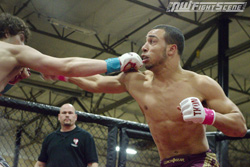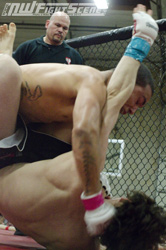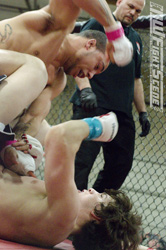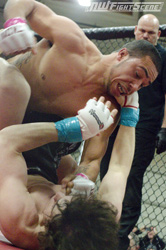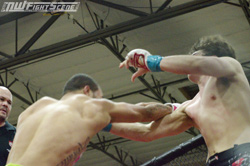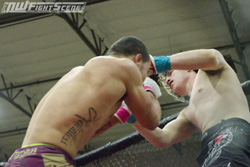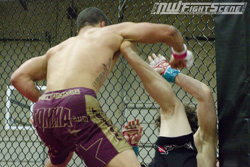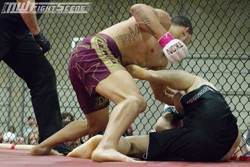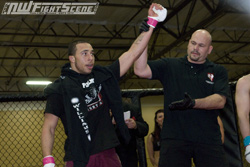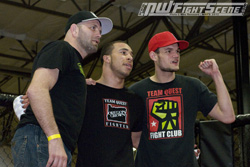 Bout 21 - 155 lbs
Ivan Martinez (Brutality MMA) def Stefan Lemke (503WCJJ)
by Triangle Choke @ 1:22 Rd 1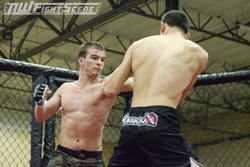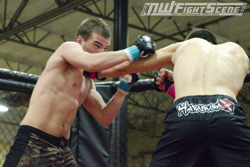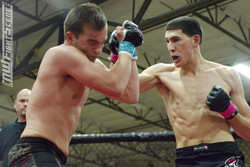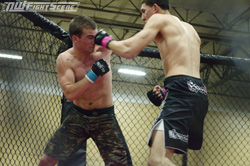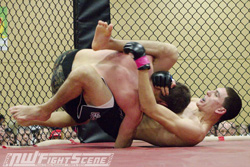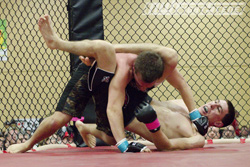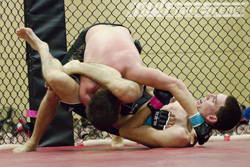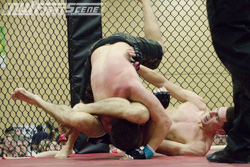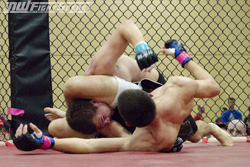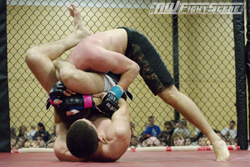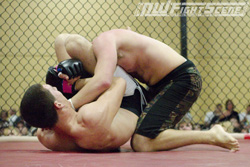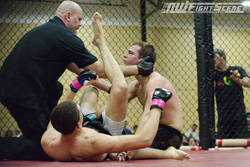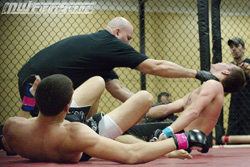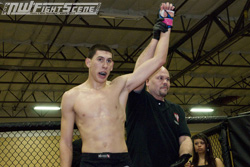 Bout 22 - Tag Team Grappling Match
Brent Primus & Emmanuel Sanchez def Corey Wyatt & Shorty Weikel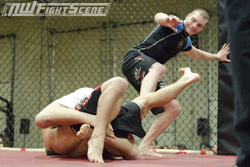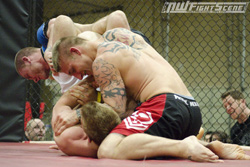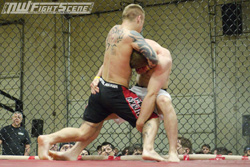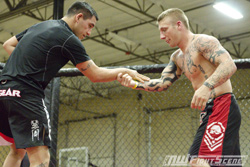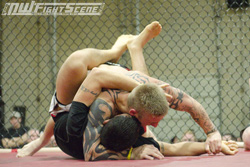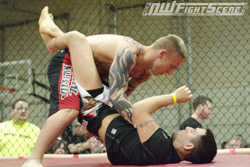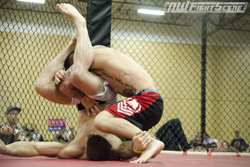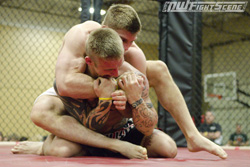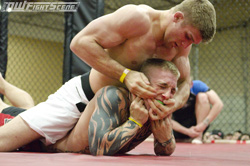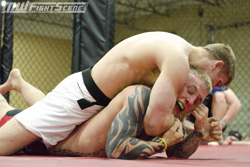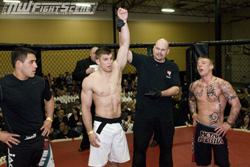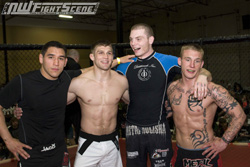 Bout 23 - 135 lb Championship
Jalem Weeks (Steel Dragon Dojo) def Cleveland Smith (Filthy Kings)
by KO @ 0:57 Rd 1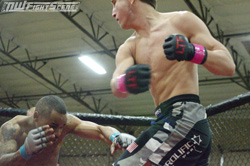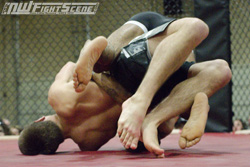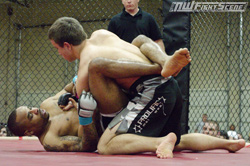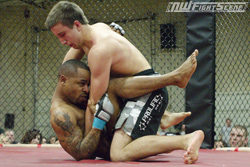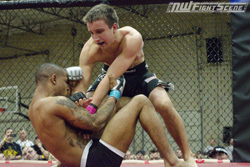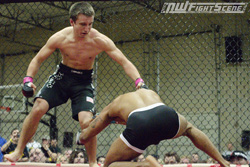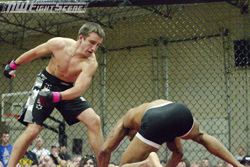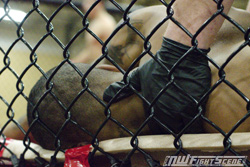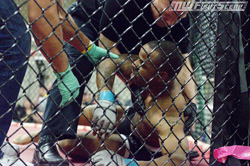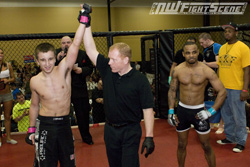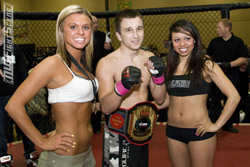 Bout 24 - 205 lb Championship
Paul Sims (503WCJJ) def Bobby Rudel (Team Brutality)
by TKO @ 1:54 Rd 3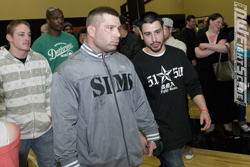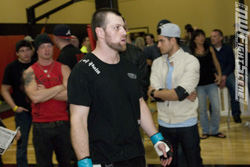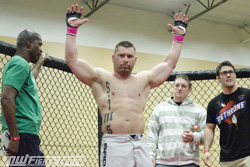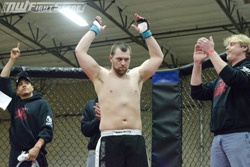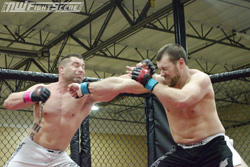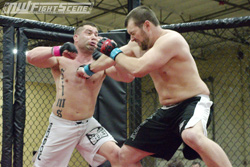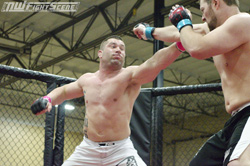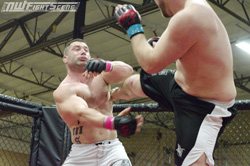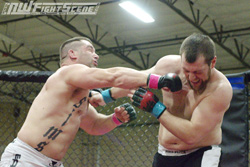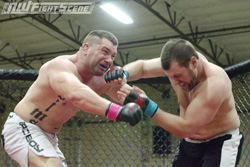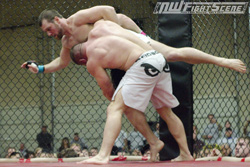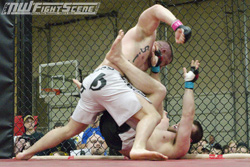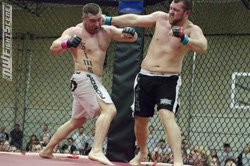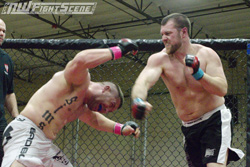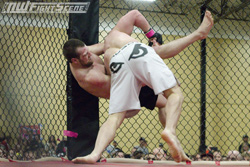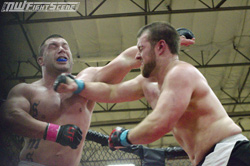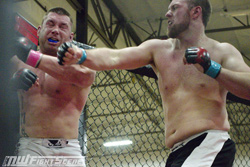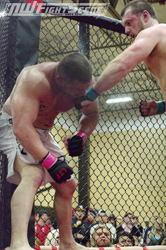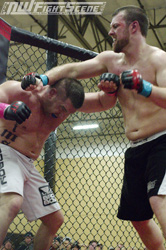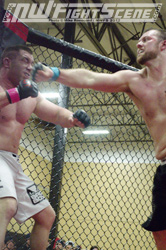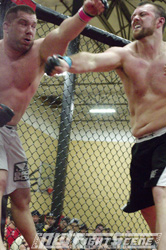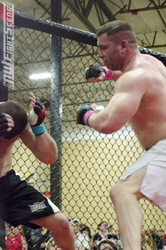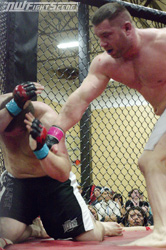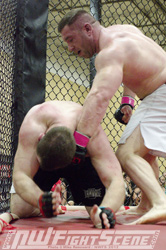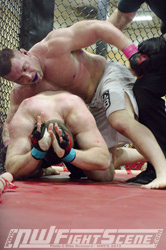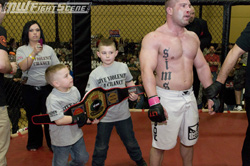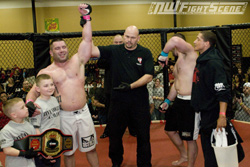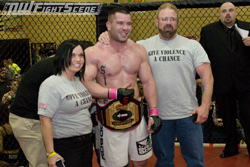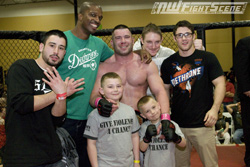 Bout 25 - 170 lb Championship
Tommy Takemoto (Brave Legion) def Sean Baker (Alive MMA)
by TKO @ 2:25 Rd 3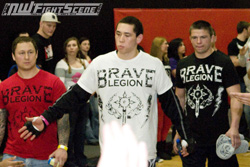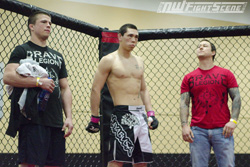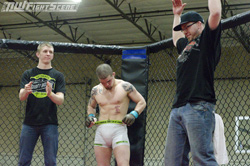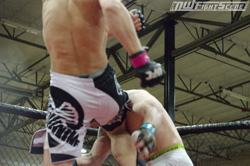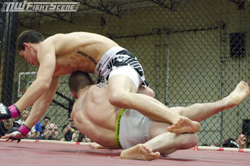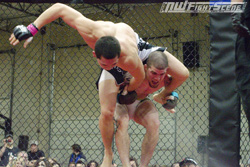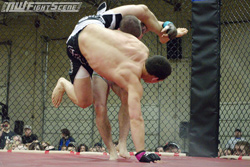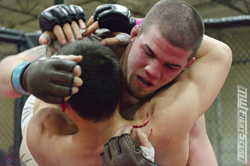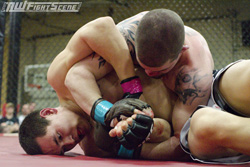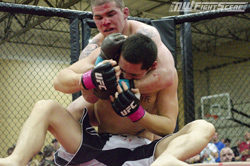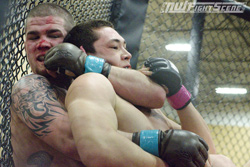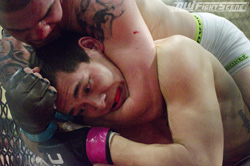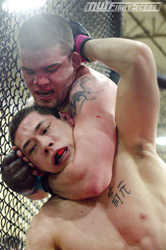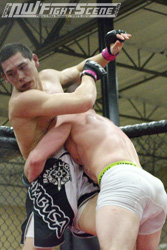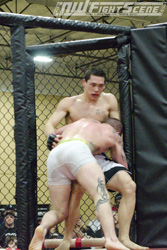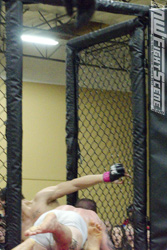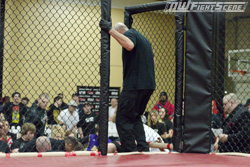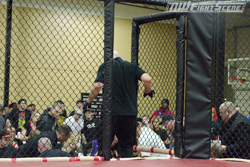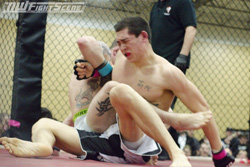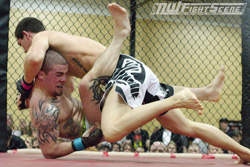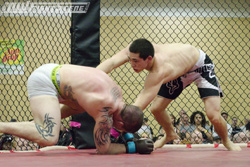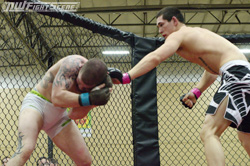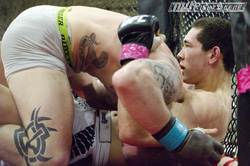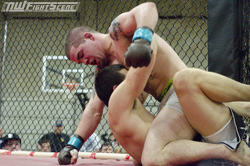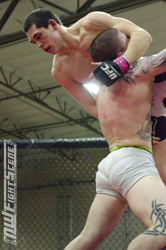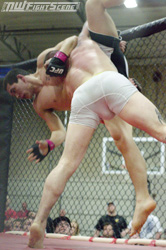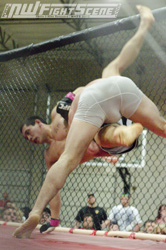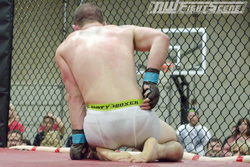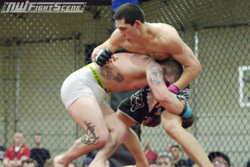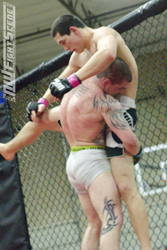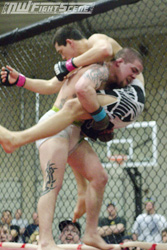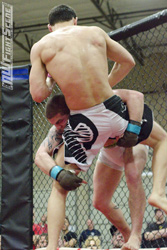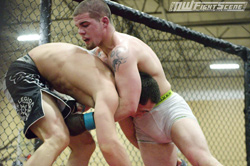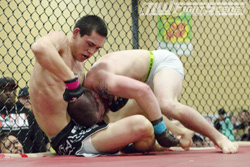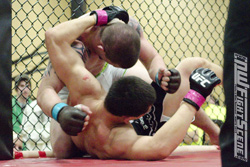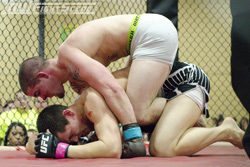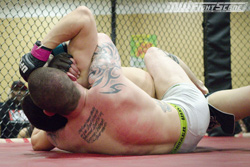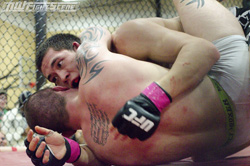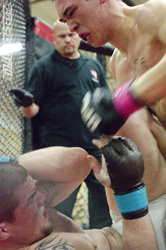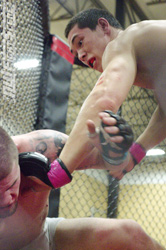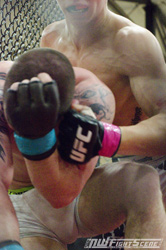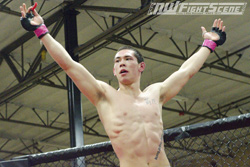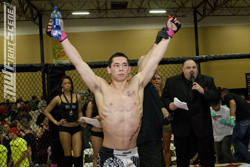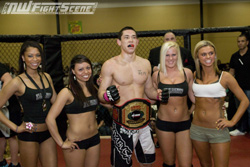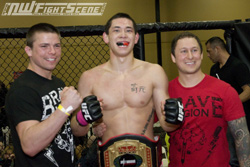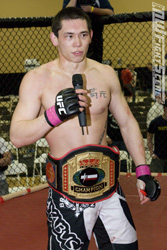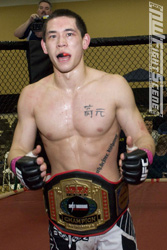 ---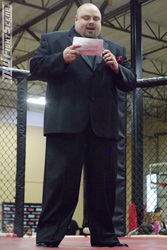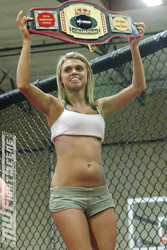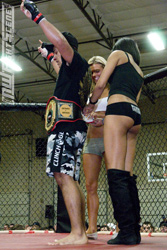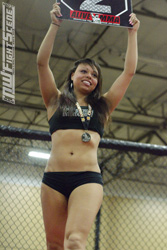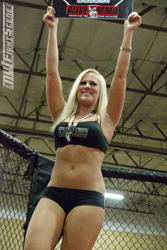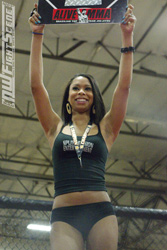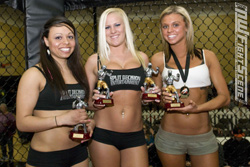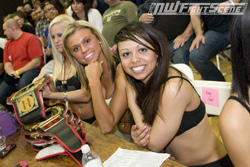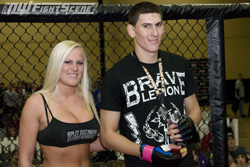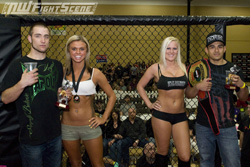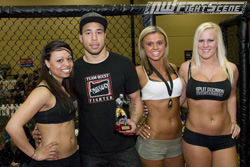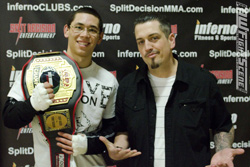 ---