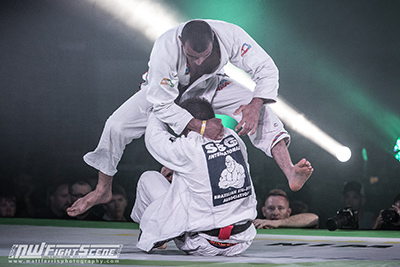 Fight To Win Promotions brought professional jiu-jitsu to Washington State for the very first time on July 7th, 2017, holding F2W Pro 39 at Green River College in Auburn WA. A large crowd of enthusiastic Pacific NW BJJ supporters filled the college's PE Center to watch some of the region's top grapplers compete in a super high-quality production being broadcast around the world live on FloGrappling.com.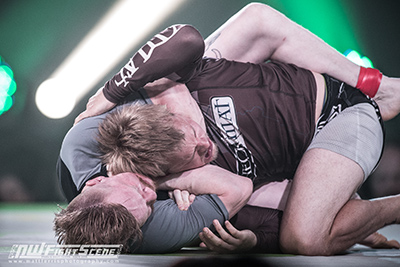 Great lines of sight throughout the venue made for a terrific viewing experience and the sixty athletes taking part - representing 26 academies and gyms from around the Pacific Northwest and beyond - put on a show to remember. And Fight To Win gave back, paying out $17,725 to the athletes in commissions and salaries. Nice!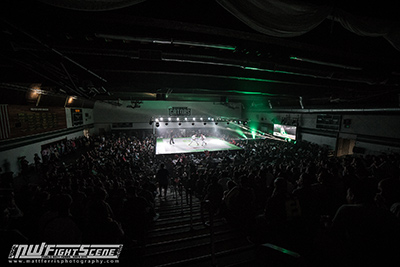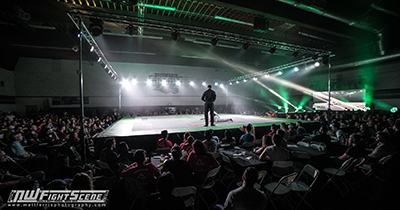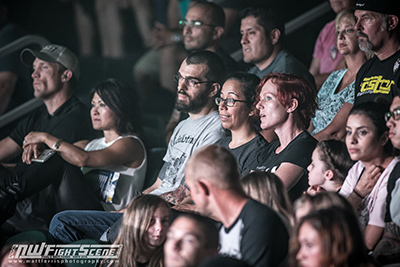 Thirty submission-only superfights took place - slams being allowed - with the black belt matches lasting 8 minutes, 7 for the brown belts and 6 for the purple belts. If the match went the distance, 3 judges would then choose the winner, coming on the platform and raising a flag with the color of the winner's corner. Of the 30 matches, 17 ended in submissions.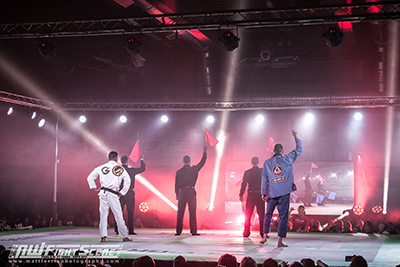 In the main event, heavyweight black belts James Foster of Kent WA and James Puopolo of Salem OR went to battle, with Puopolo coming out on top via kneebar submission.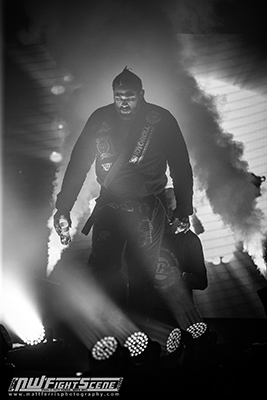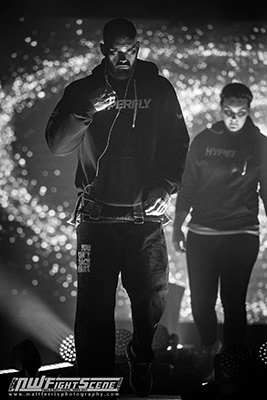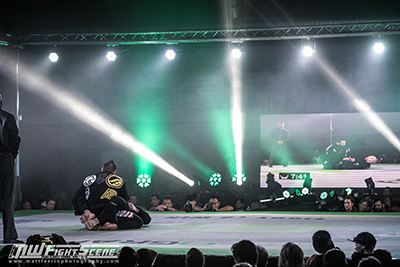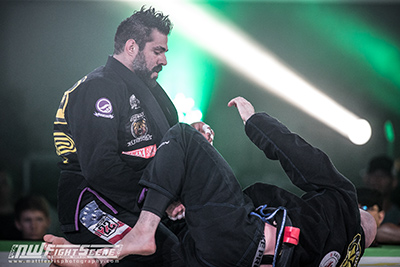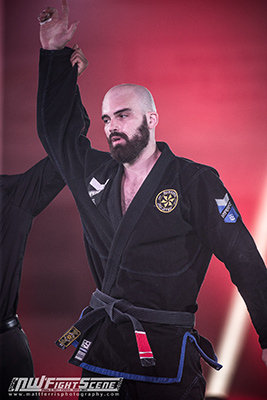 Gracie Barra's Mark Chappell and One Jiu-jitsu's Josh "Killa" Calvo went the distance in the co-main event - a 175 lb Black Belt Gi match - with Chappell getting the win by unanimous judges decision.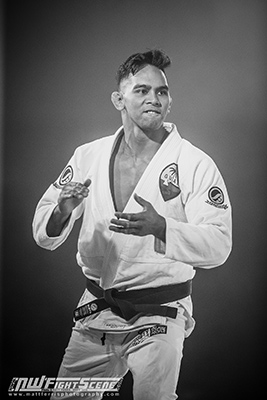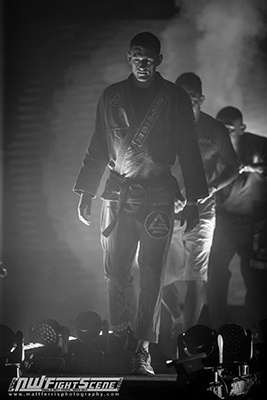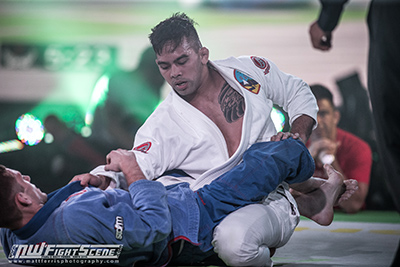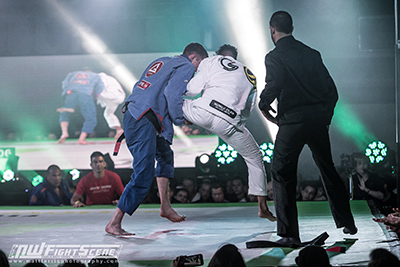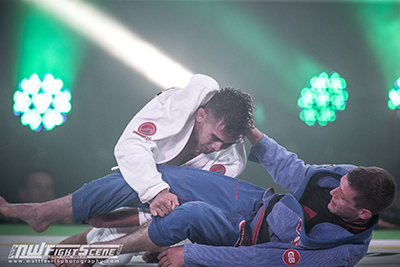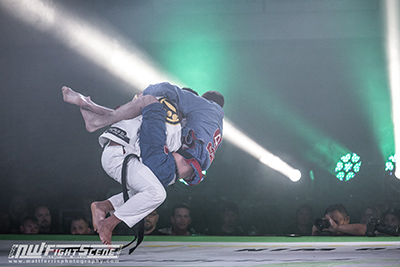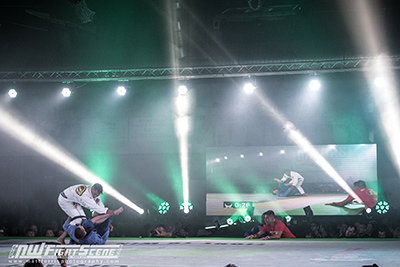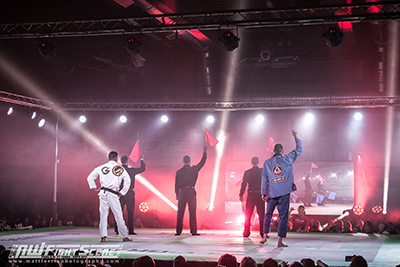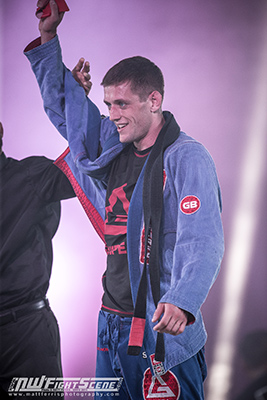 Black Belt Fight of the Night was a 210 lb Gi match won by Gustavo Pires (Siri BJJ) of Kennewick WA over Elite BJJ's Aman Barros via judges decision.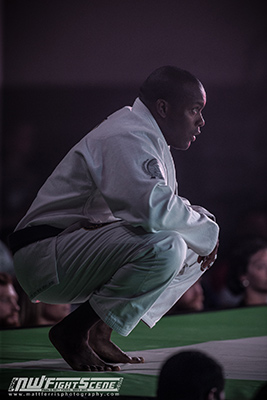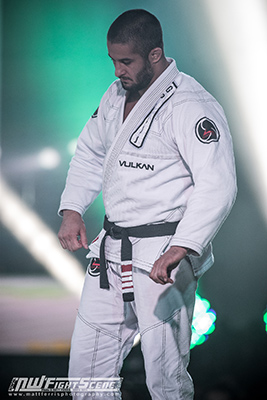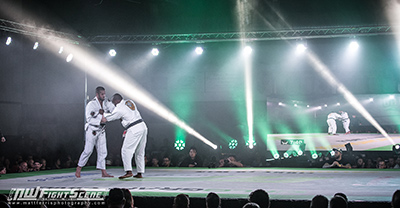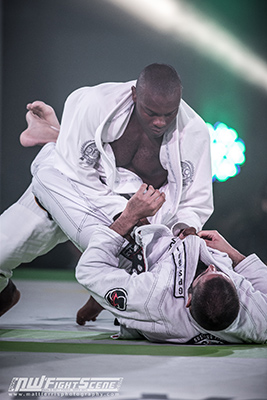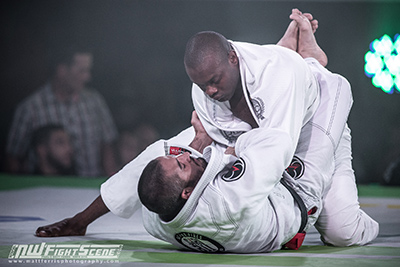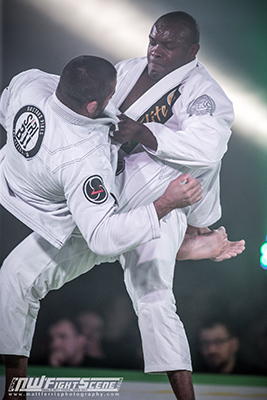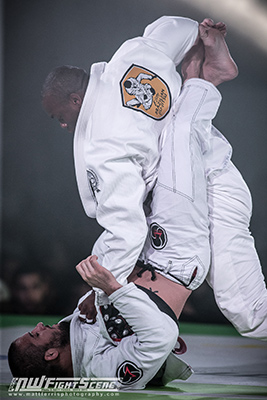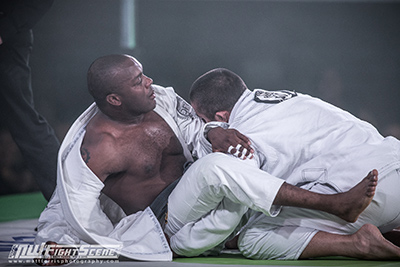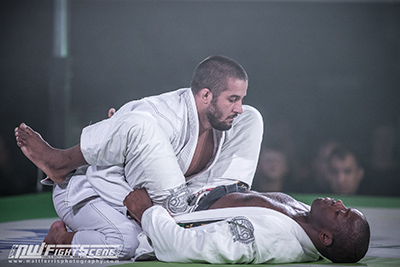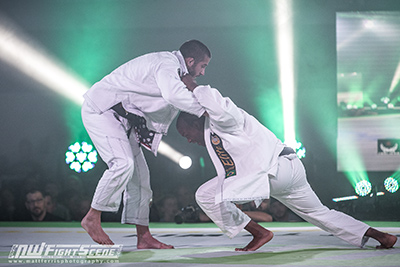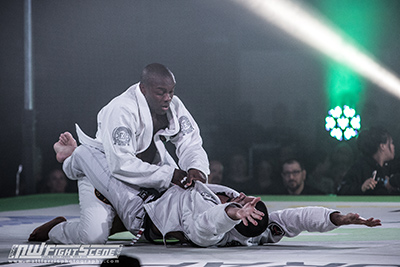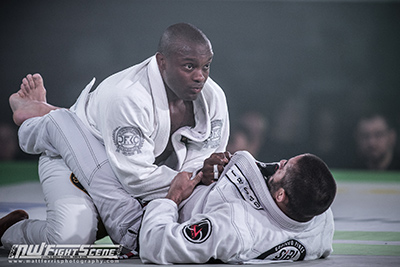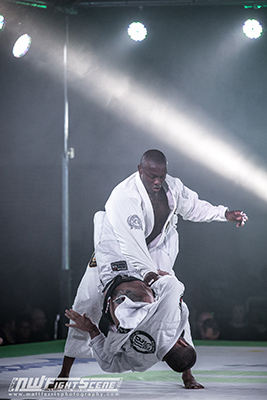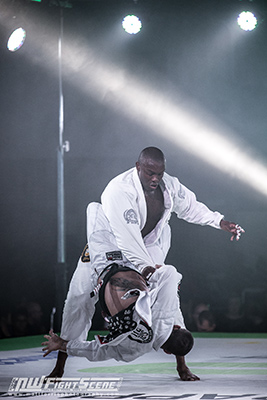 Black Belt Submission of the Night honors went to Ribiero Jiu Jitsu's Robert Wolfe who forced the tap from GB's David Stegman with a Banana Split submission.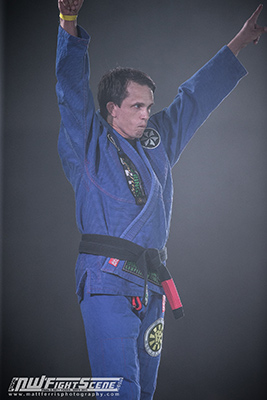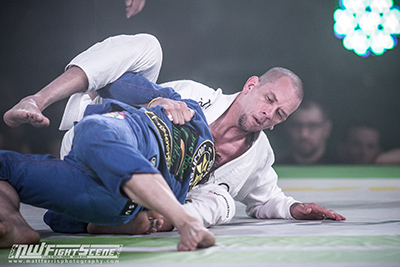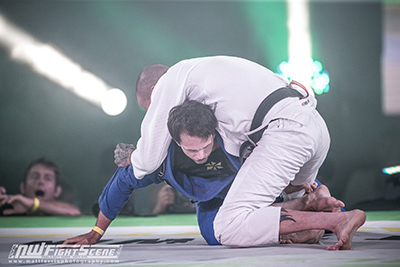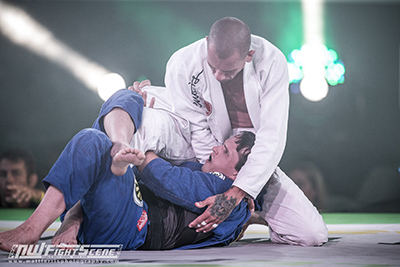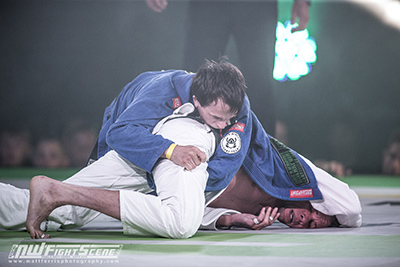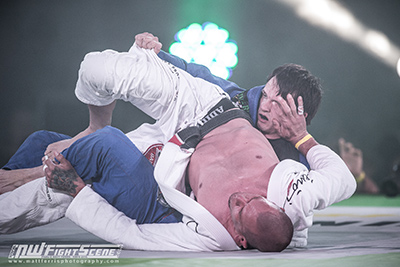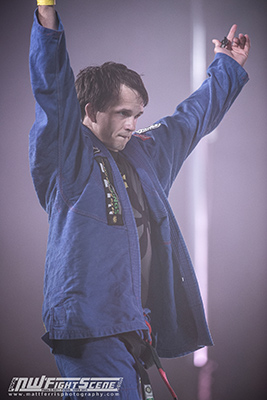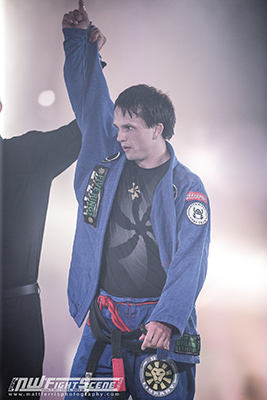 Gracie Barra Black Belt professor Carlos Sievert submitted late replacement Julio Diaz-Solace, repping Cascao Jiu-jitsu, via triangle choke in a 200 lb Gi match.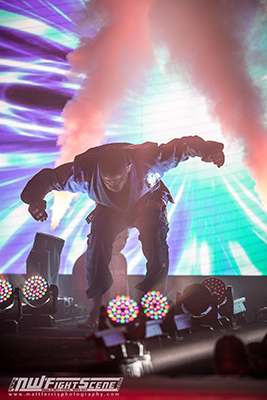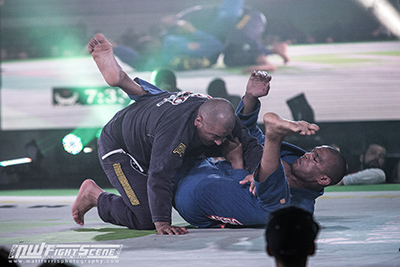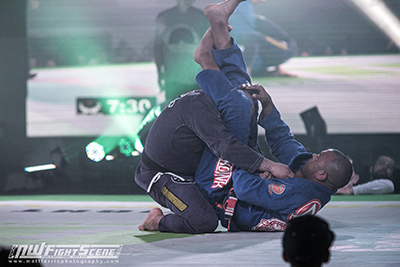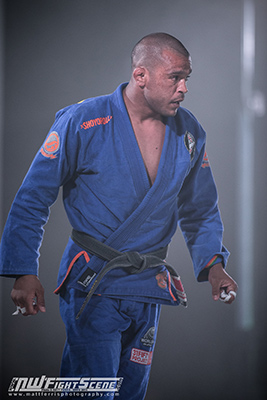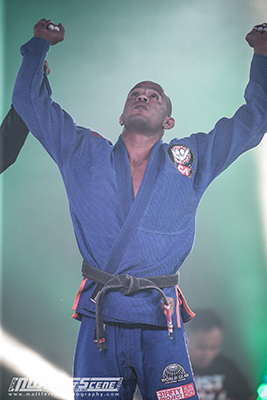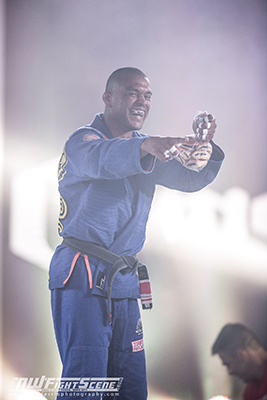 .


Elite BJJ"s Mohamad Mustafa scored a kneebar submission over Straight Blast Gym's John Diggins.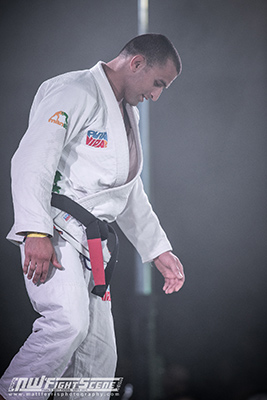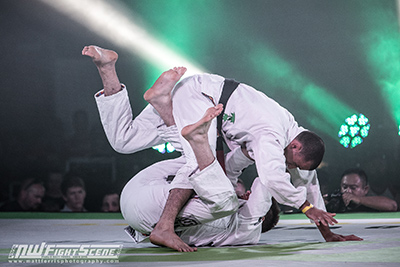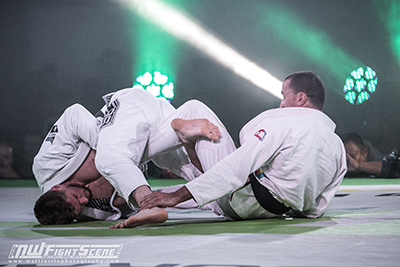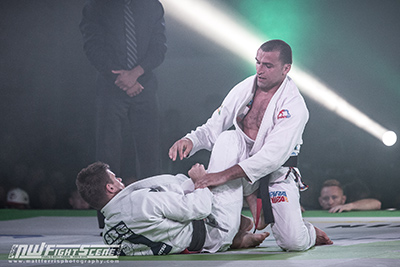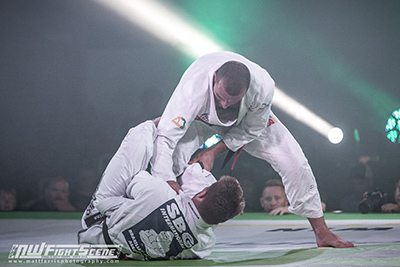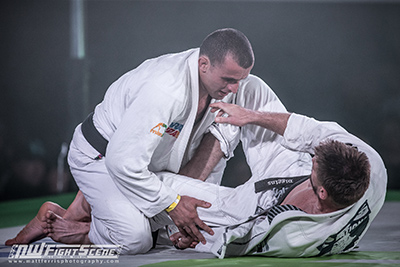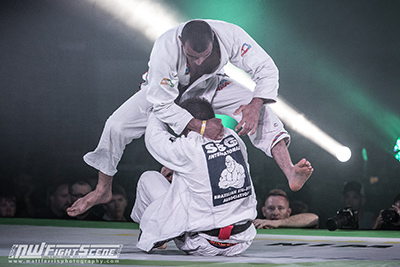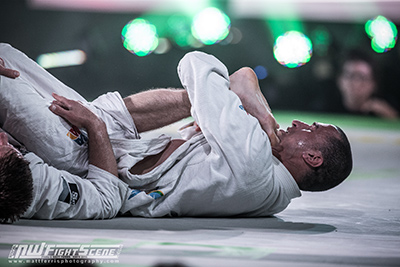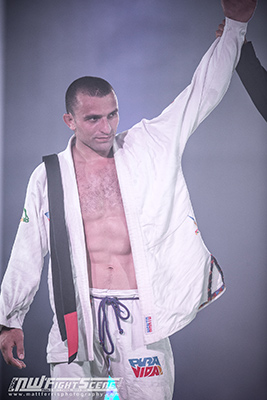 Amanda Diggins of Portland's Straight Blast won witha a head/arm choke of Carly Rangel in their Gi superfight.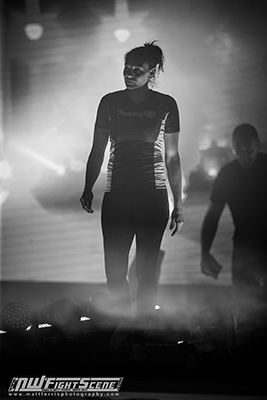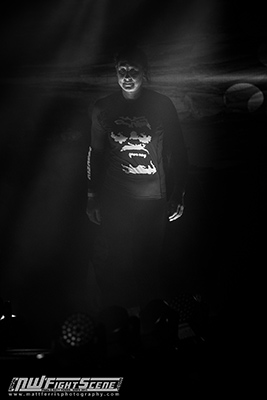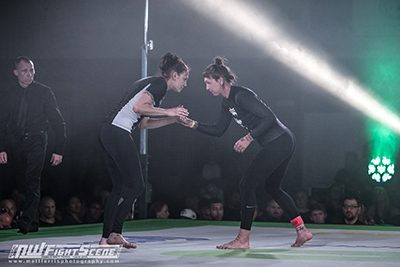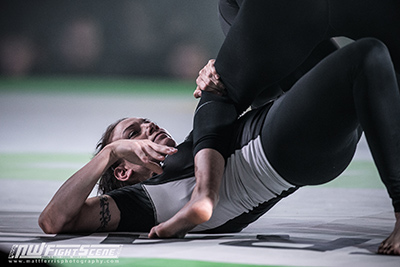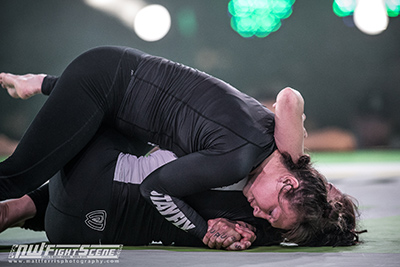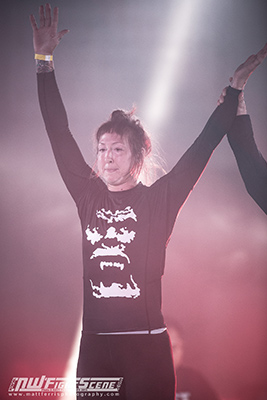 CageworX MMA's Cody Houston earned a unanimous decision victory over GB's Casey Stentz in a 180 lb No-gi superfight.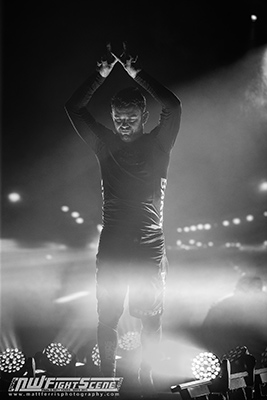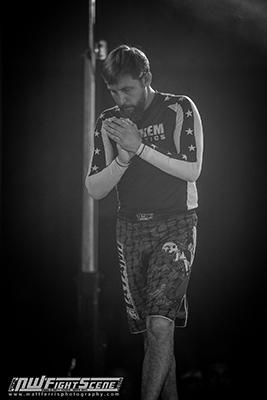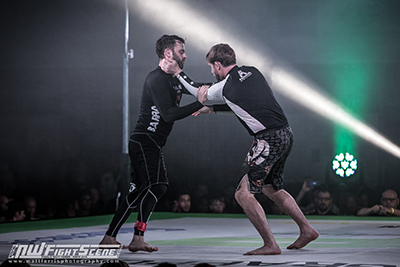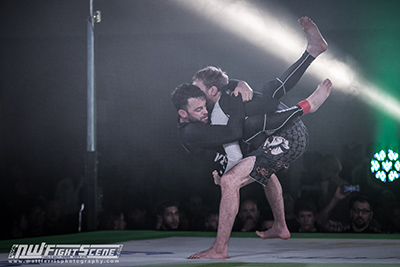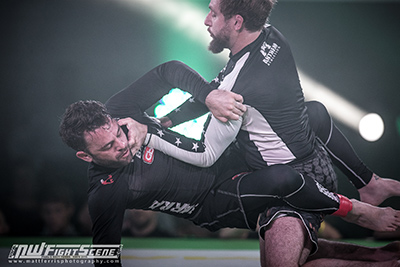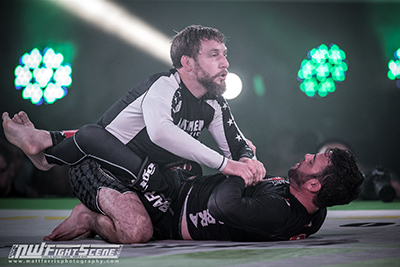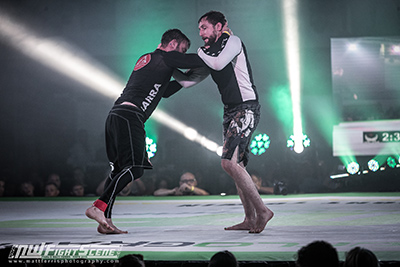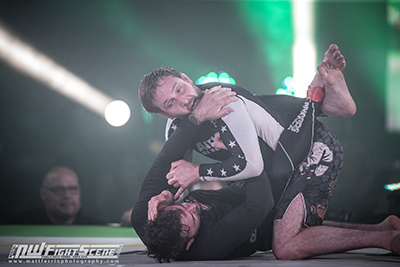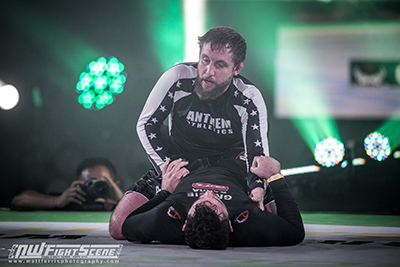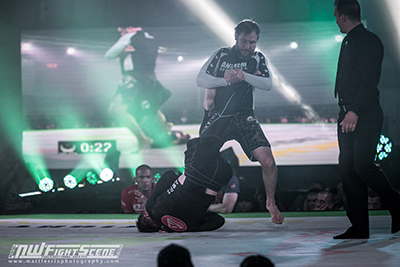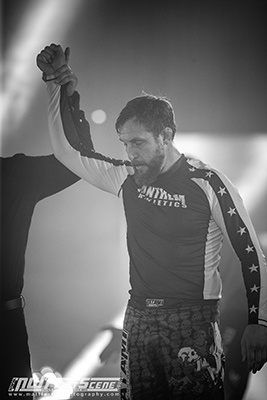 Straight Blast Gym's Eddie Ziegler and BJJ of Olympia's Charlie Johnson battled hard for 8 minutes with Ziegler declared the winner by the judges.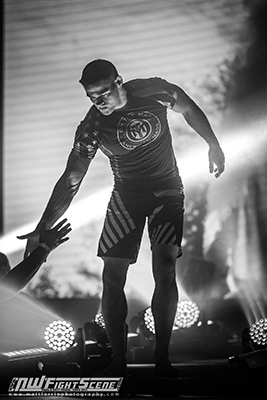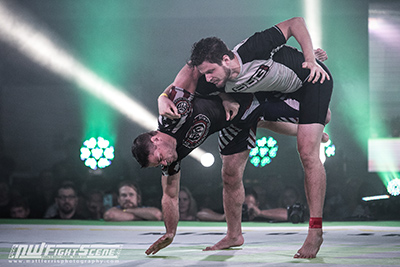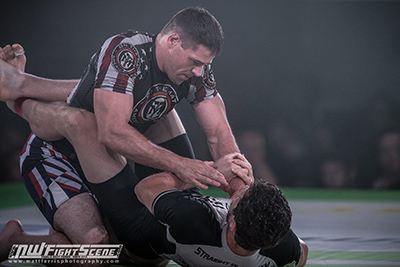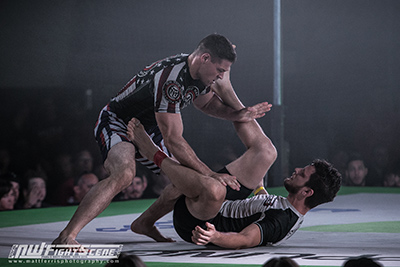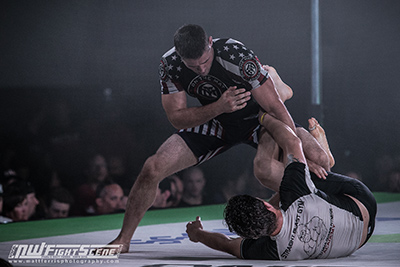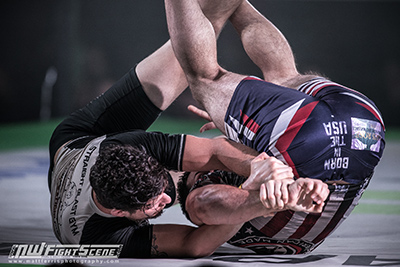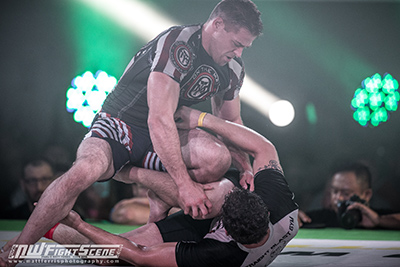 The Fight of the Night for the Brown Belts was the 7-minute gi matchup between Gracie Barra's "Flashy" Dex Montenegro and Impact Jiu-jitsu's Kiel Mcdougall, with Montenegro getting the split decision win.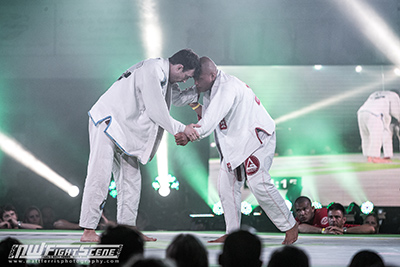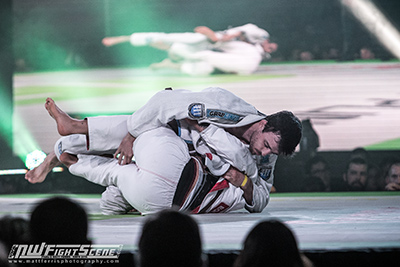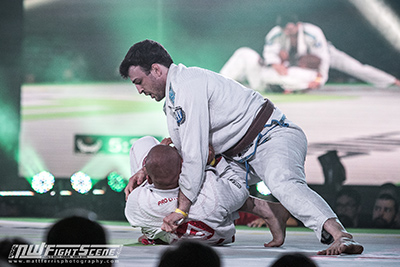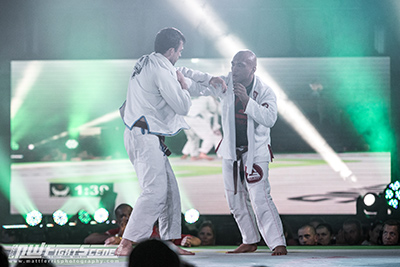 Gracie Barra's Matthew Nielsen won the Submission of the Night for Brown Belts with his Bow and Arrow submission of Zenith BJJ's Billy Yi.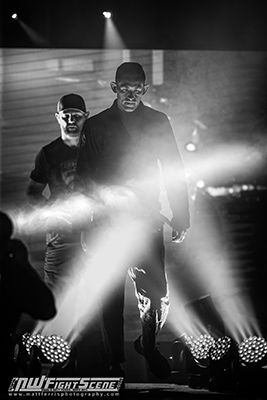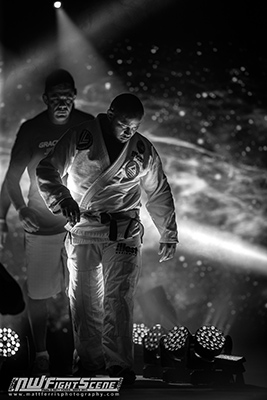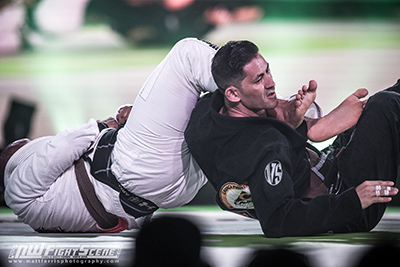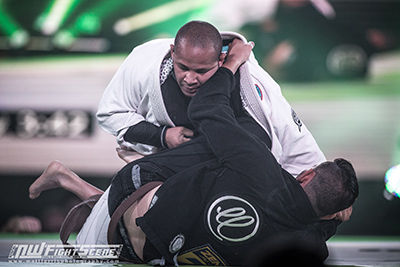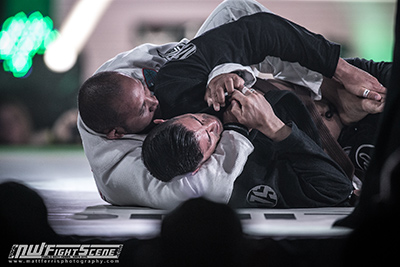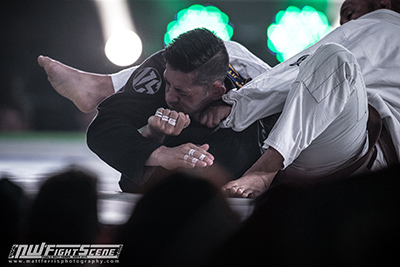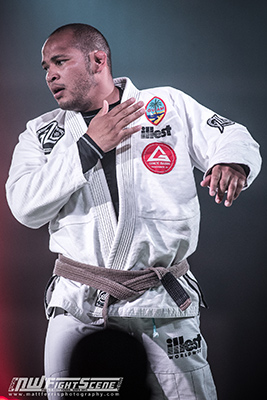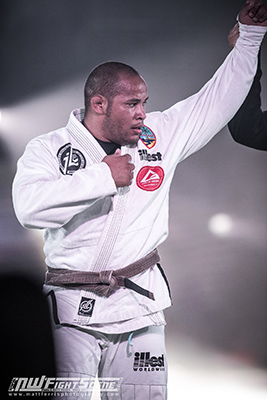 Kyle Mitchell, representing Marcelo Alonso BJJ, submitted Joe Marchie with a Triangle Choke in a 205 lb Brown Belt Gi match.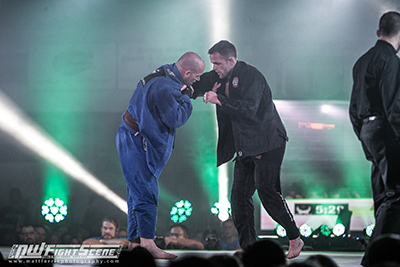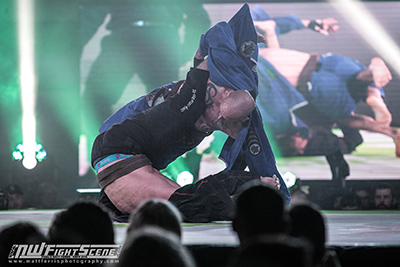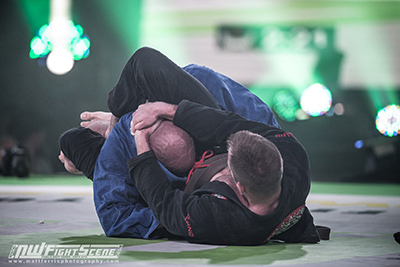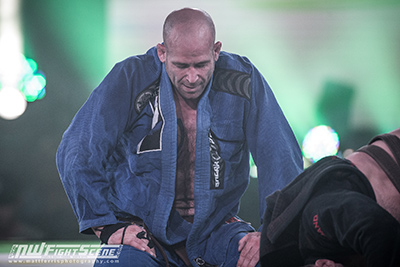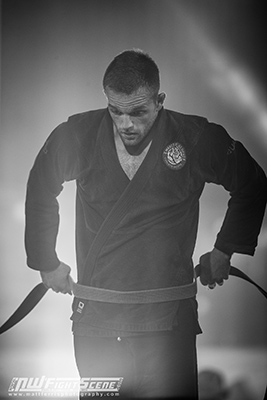 Jeremy Hastings with Katharo BJJ beat One Jiu-jitsu's Josh Girello by unanimous decision in a 175 lb Brown Belt Gi superfight.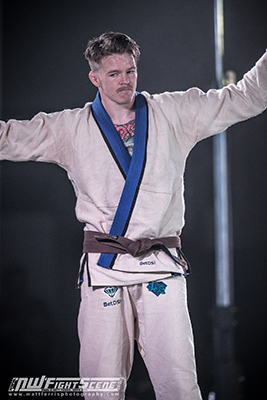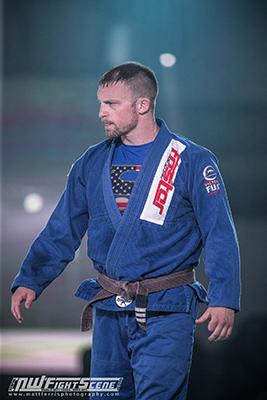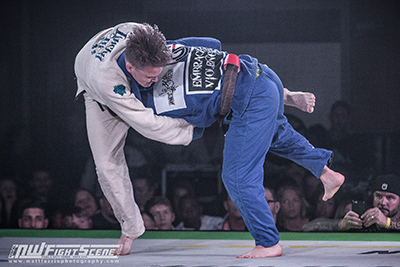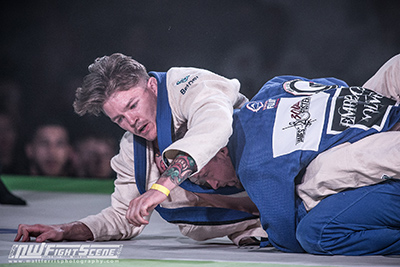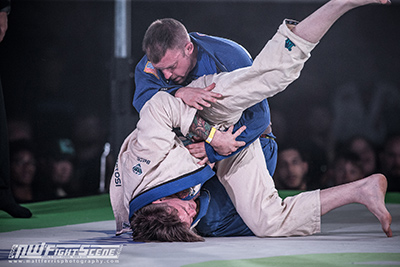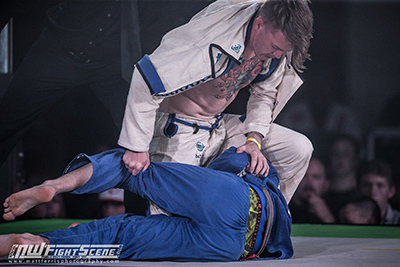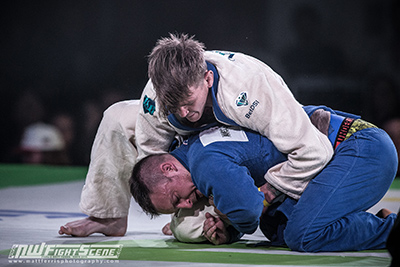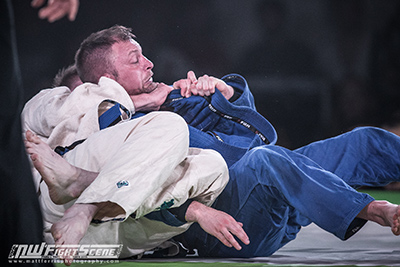 In a 140 lb brown belt battle, Gracie Barra's Matthew Park and Wander Braga JJ's Danny Melilo fought for 7 minutes with the judges declaring Park the winner.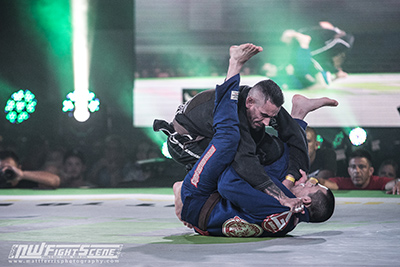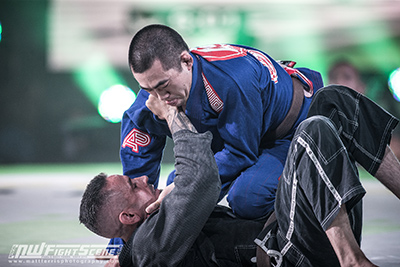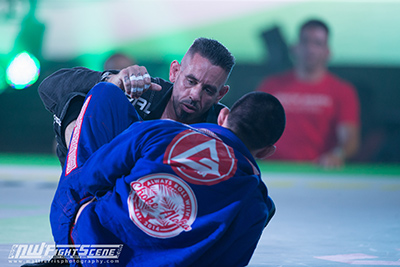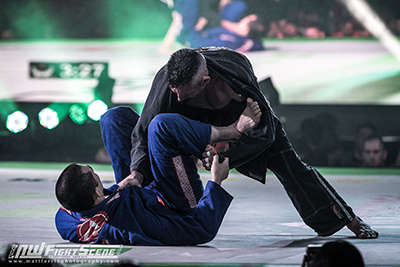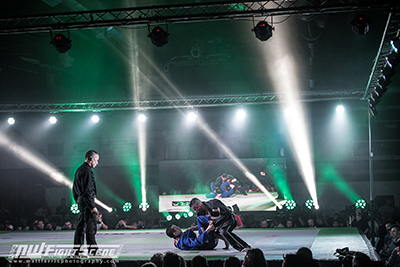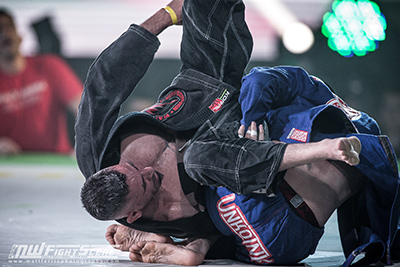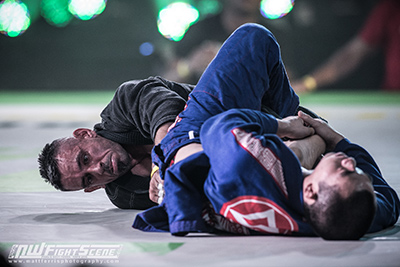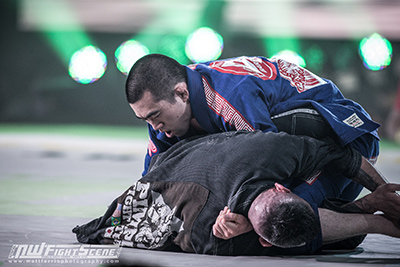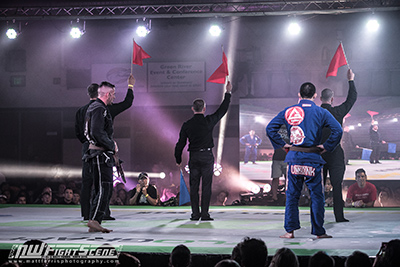 Mat Chess MMA's Shawn Weisenburgh submitted Check Mat's Chris Stone with a rear naked choke.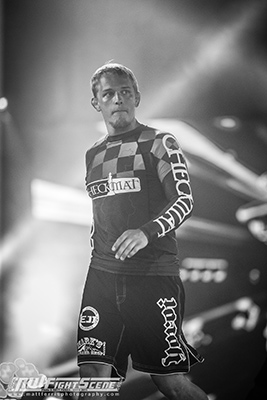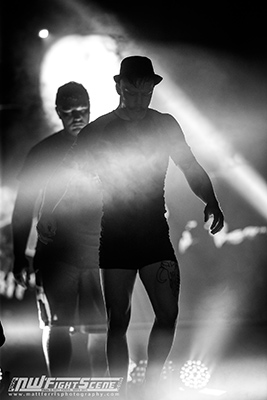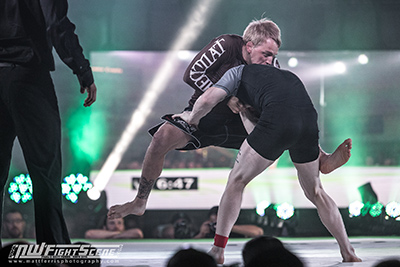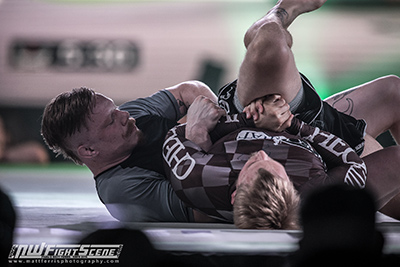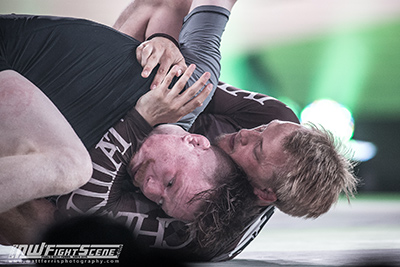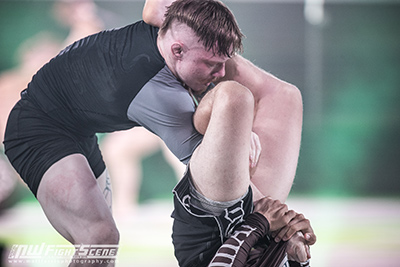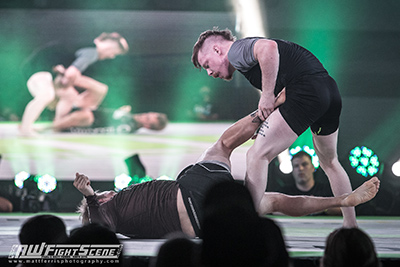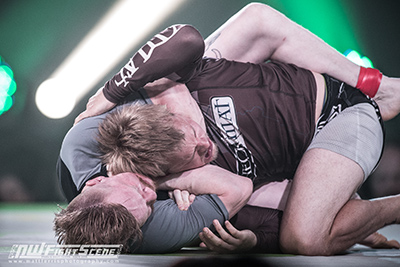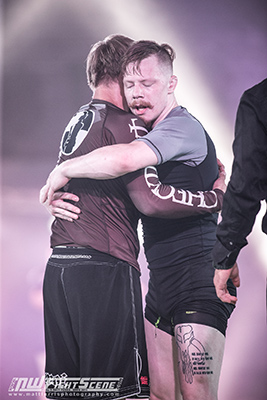 A 185 lb Brown Belt Gi match was won by Cobra Kai's Vincent Inoncillo over Impact JJ's Lee Flores by split decision.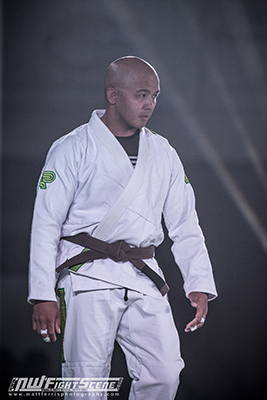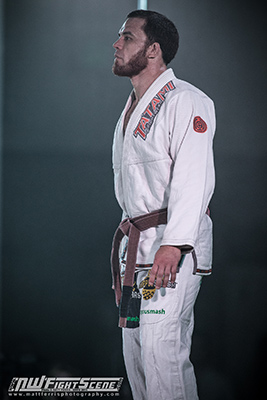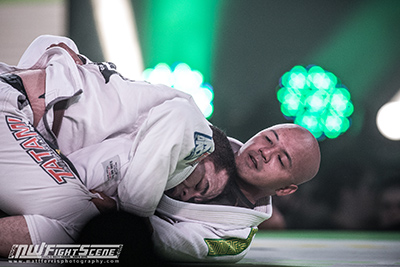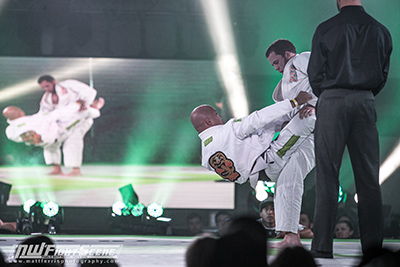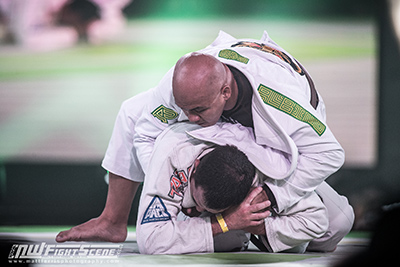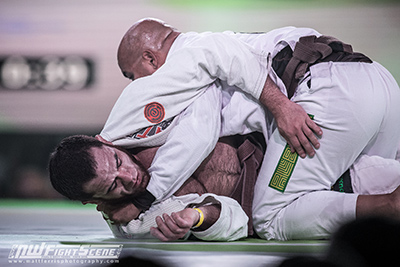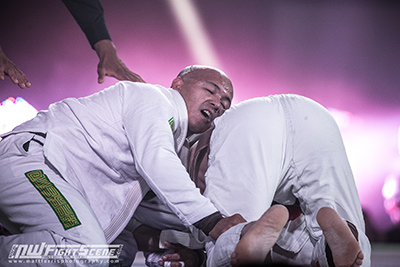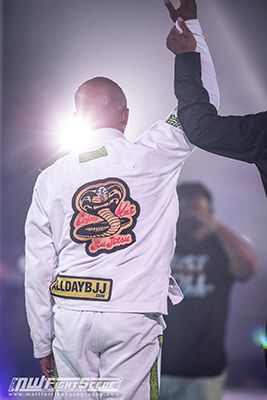 Gracie Barra's Sa Kim won over Zenith BJJ"s Alex Le with a Triangle/Armbar submission in a 155 lb Brown Belt Gi superfight.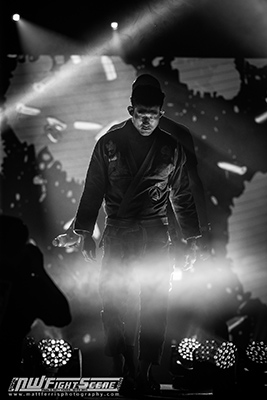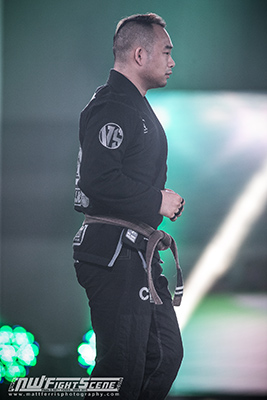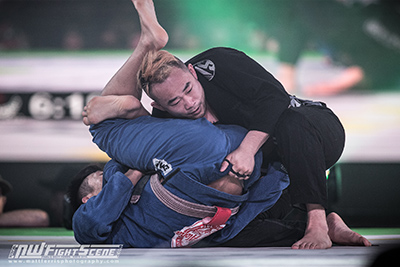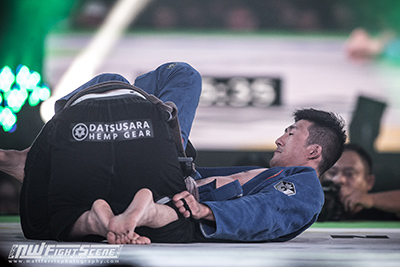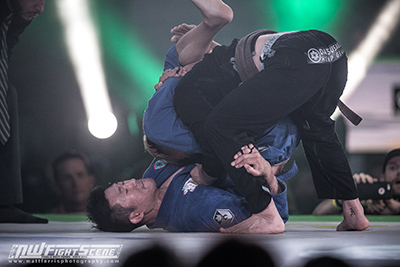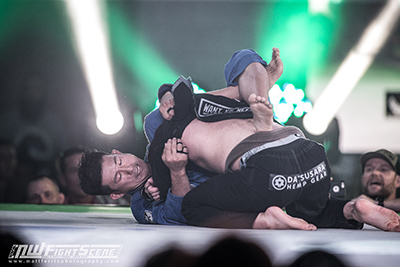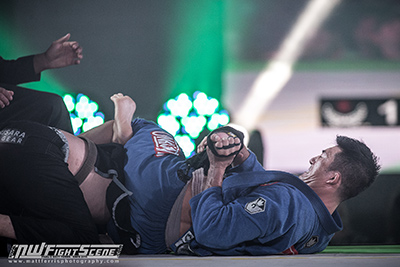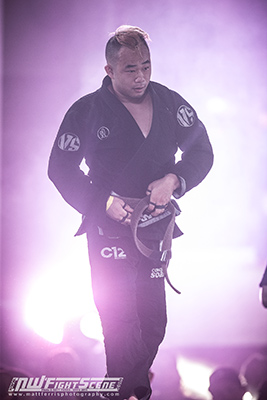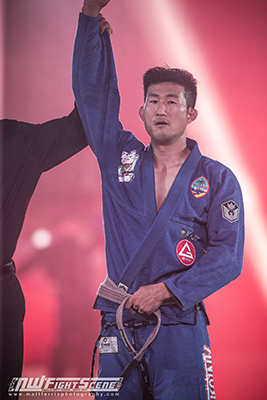 Scott Stilwell, repping Lake Steven WA's Electric North Jiu Jitsu, was victorious over Elite BJJ's Sang Hyun by judges decision in a 155 lb Brown Belt Gi match.



For the Purple Belts, Fight of the Night honors went to Easton BJJ's Derek Alumbaiugh and Mat Chess MMA's Austin Daffron in their 140 lb No-gi match. Alumbaiugh came out the winner via triangle choke.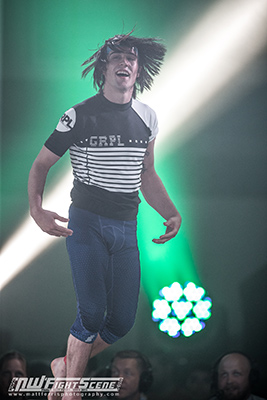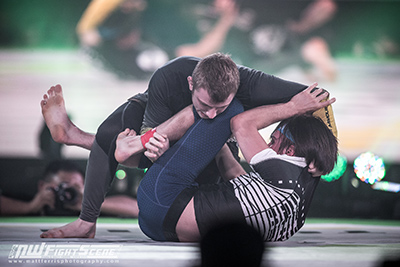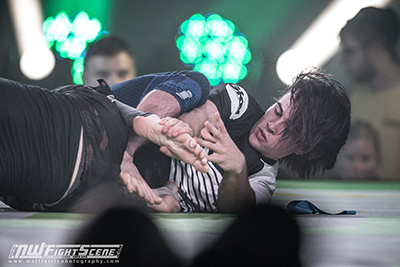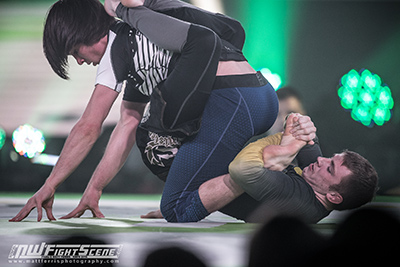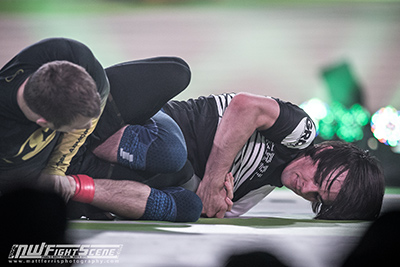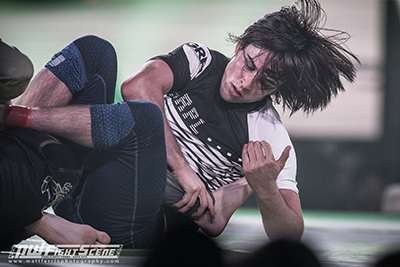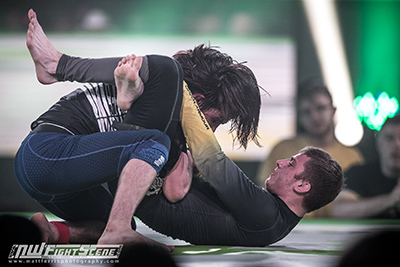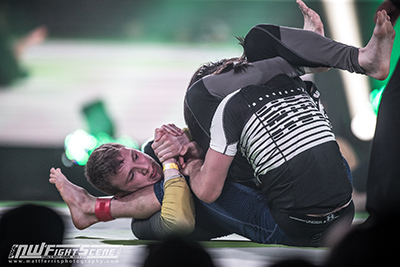 Team Wise's Riley Wiseman picked up the Purple Belt Submission of the Night honor with a D'arce Choke finish of Gracie Barra's Shannon Higgason.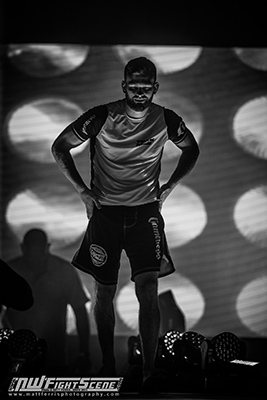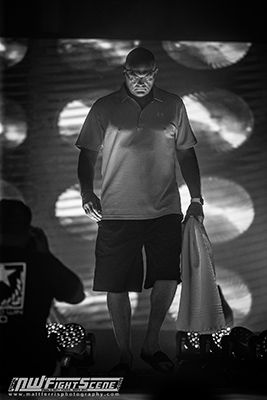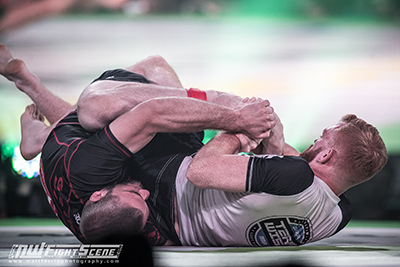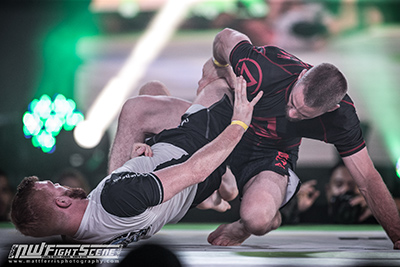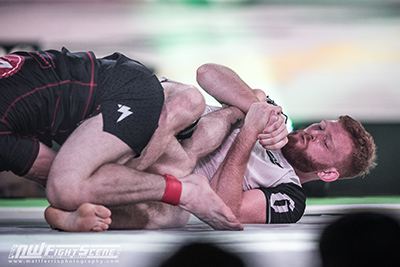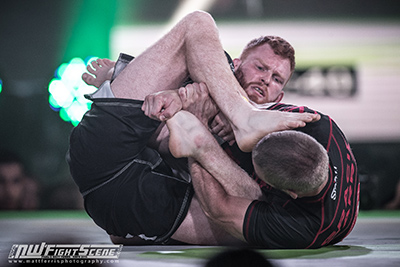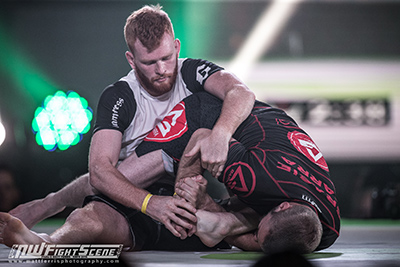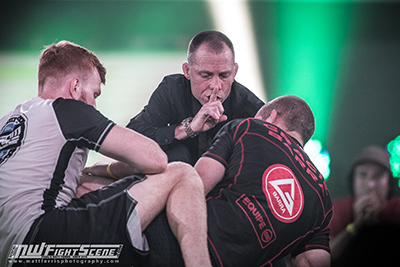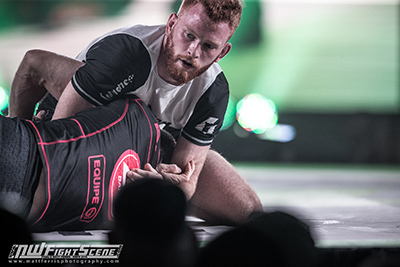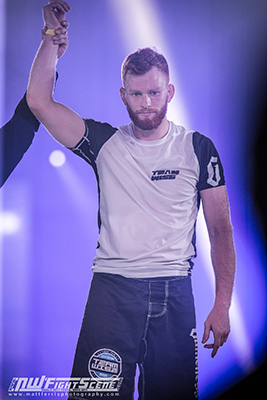 Tacoma's Antonio Moreno of 253 BJJ submitted Gavin Carew via Toe Hold in their 205 lb Purple Belt Gi match.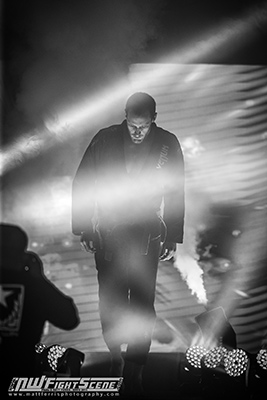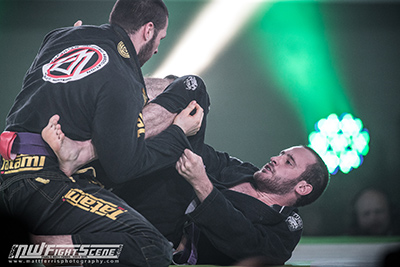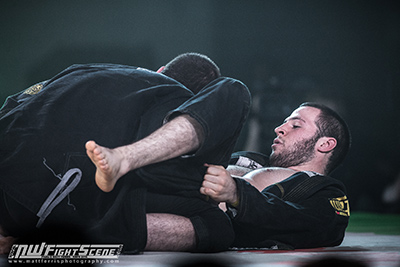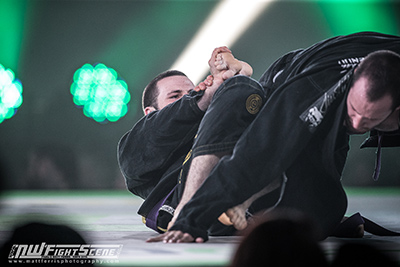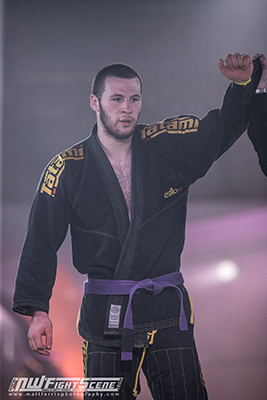 Carlson Gracie's Kazuki Umemura and Joey Pierotti of One Jiu-jitsu fought for all 6 minutes in their 180 lb Gi mtach, with Umemura earning the decision win.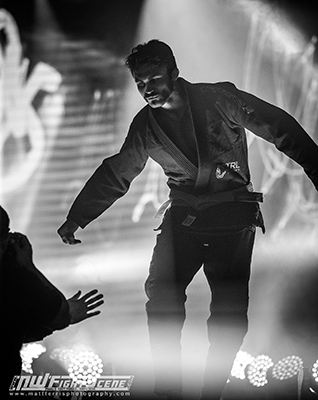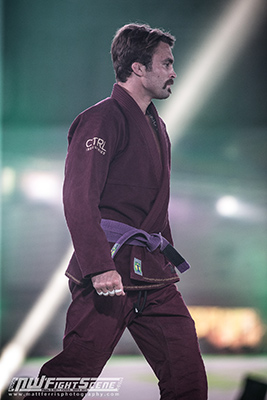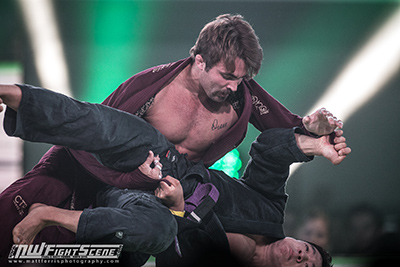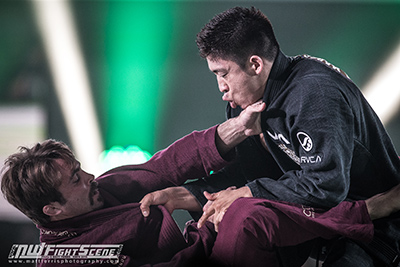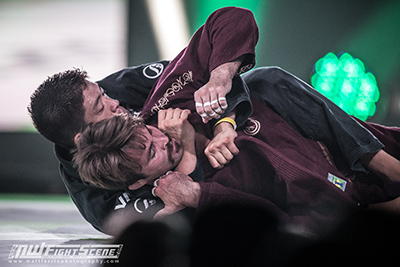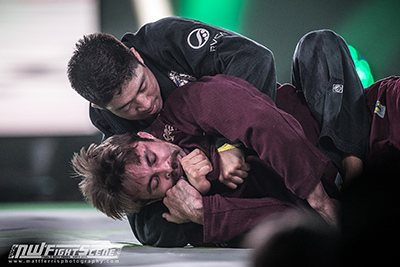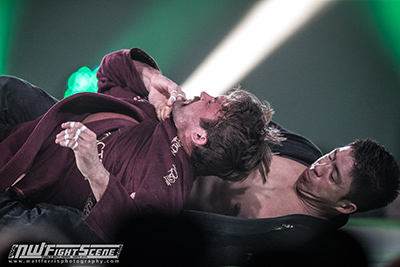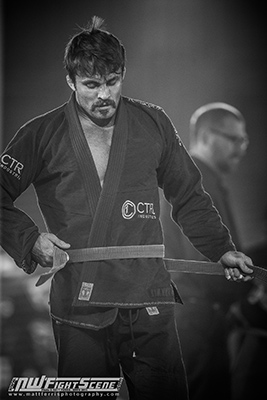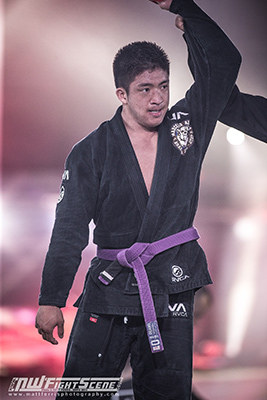 Christy Dettmer Van Gerwen with Gracie Barra submitted Elite BJJ's Sonia Sillan via armbar in a purple belt Gi superfight.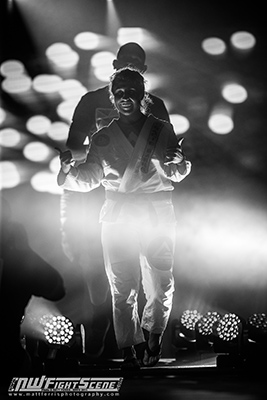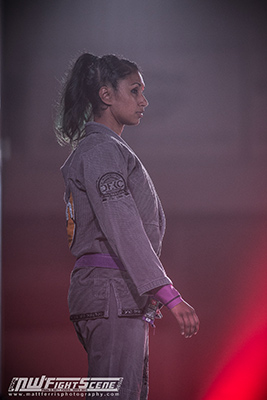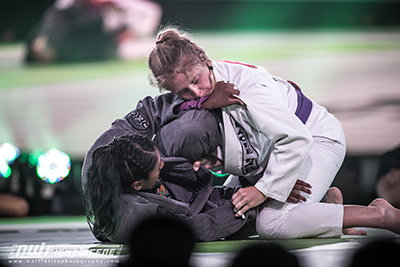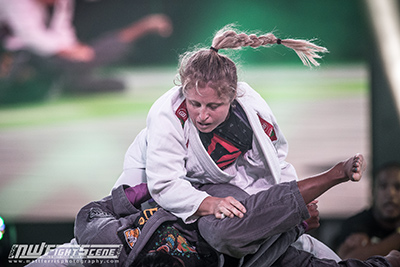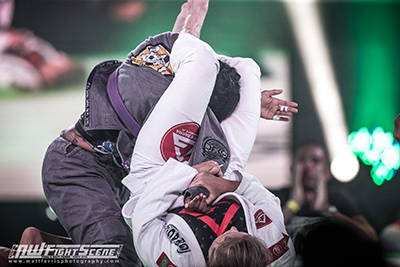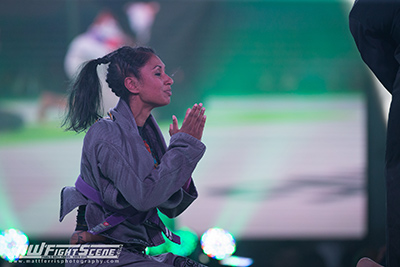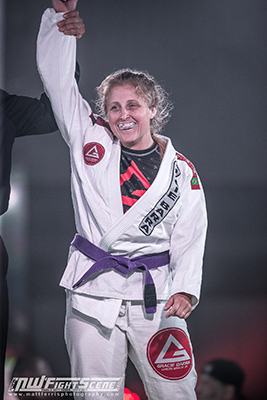 Marcelo Alonso BJJ's William Mainaga won a decision over CageworX MMA's Jake Blaski in a 150 lb match.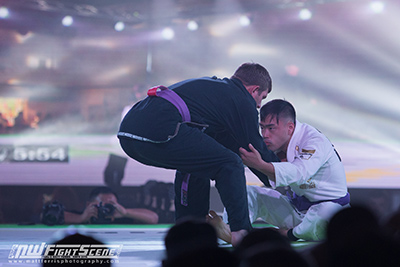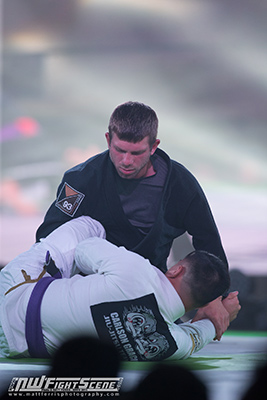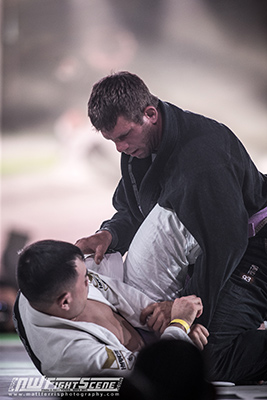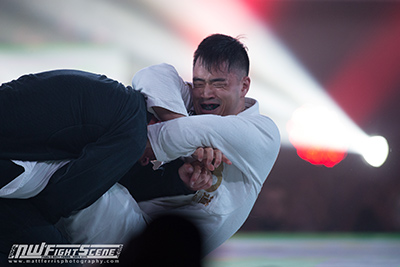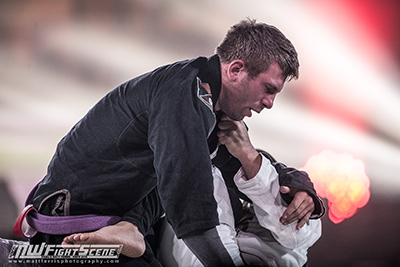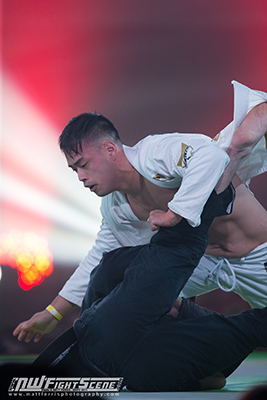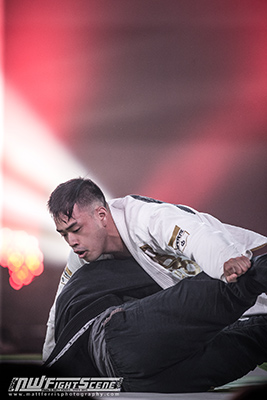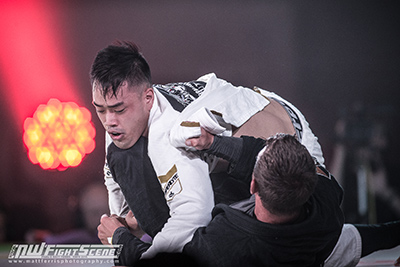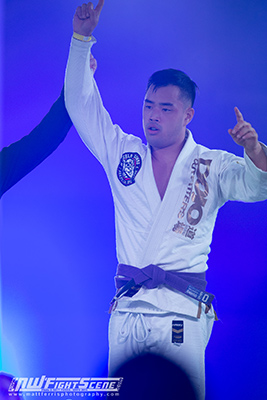 Invicta FC veteran Amy Montenegro, repping Gracie Barra, won a unanimous decision over Framework BJJ's Christine Vogel.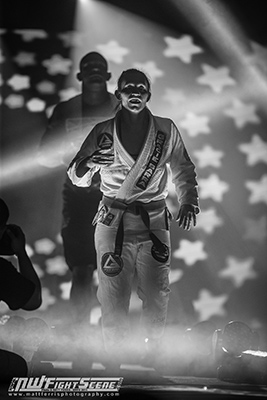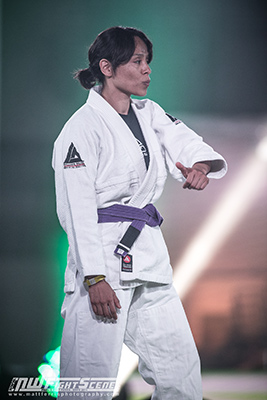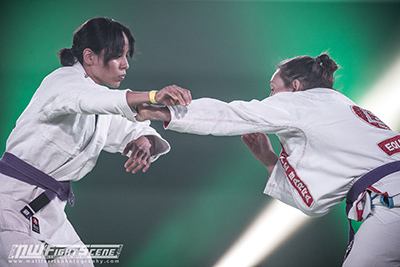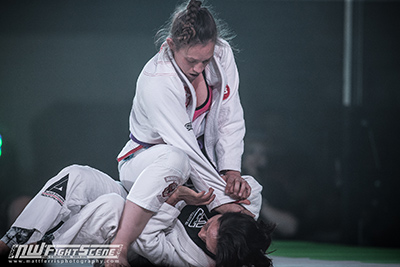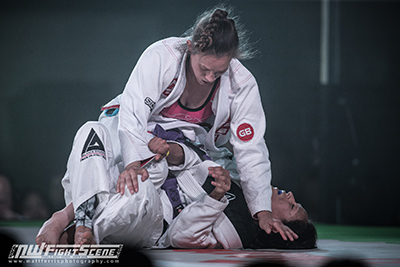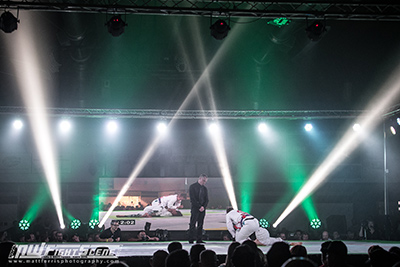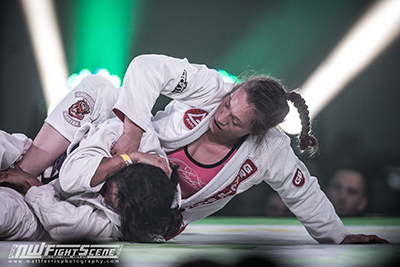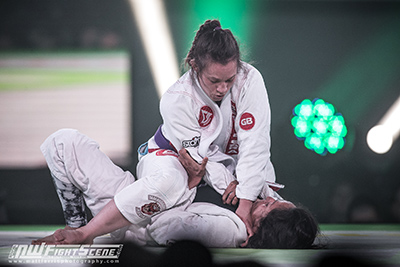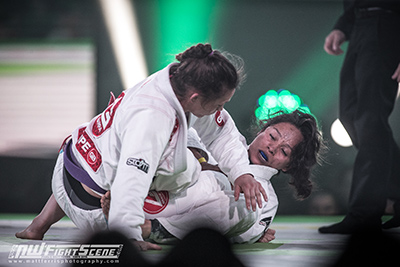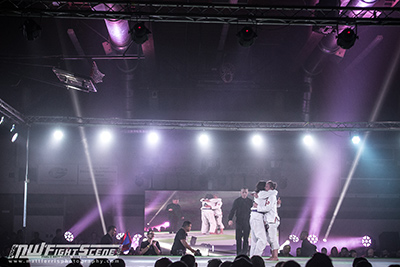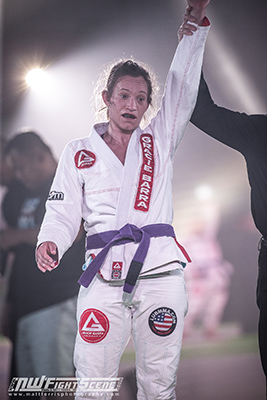 Gracie Barra's Louis Petrich submitted Bladden Bushaw with an armbar in a 185 lb purple belt superfight.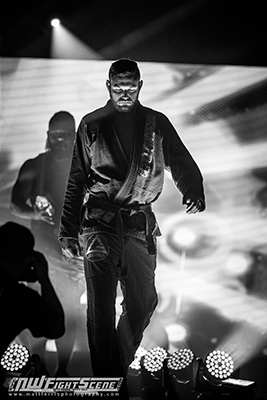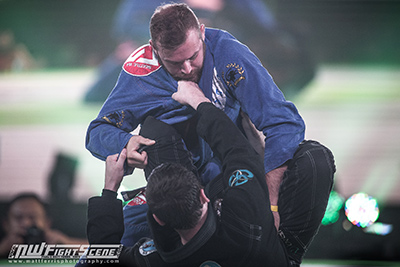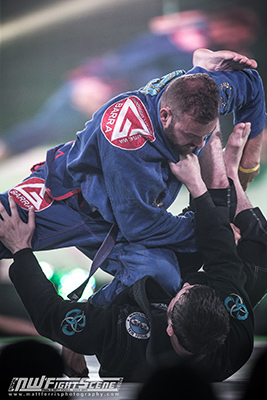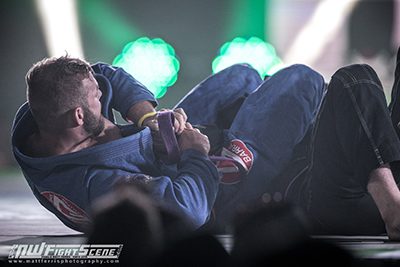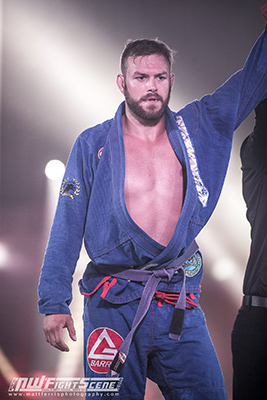 253 BJJ's Nathan Fahey got the W via triangle choke of Garrett Buerner.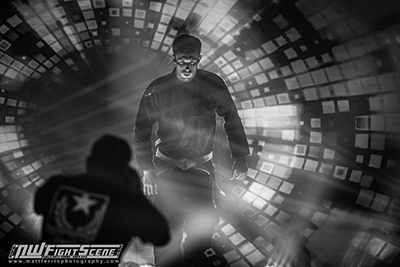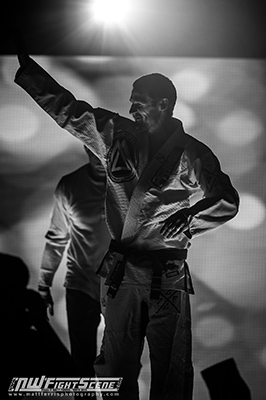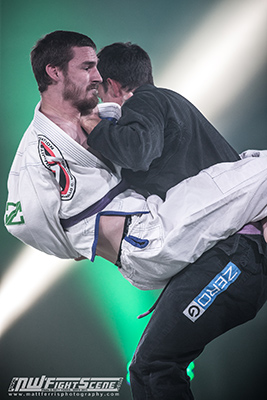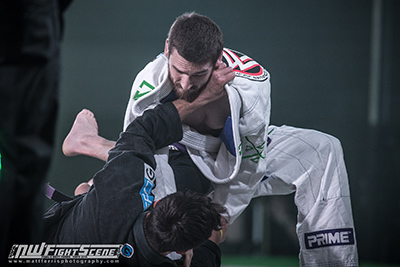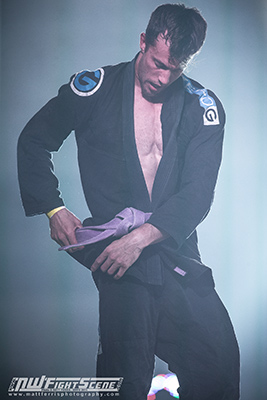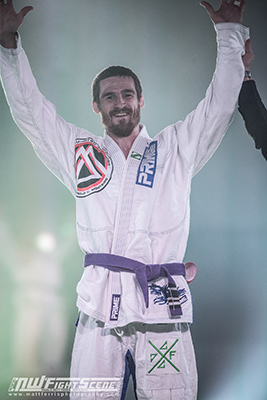 One Jiu-jitsu's Chase Hooper elicited a tap from Gracie Barra's Sean Batye to armbar in a 170 lb Purple Belt Gi match.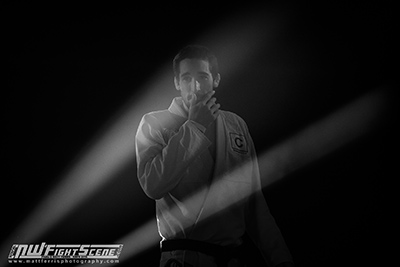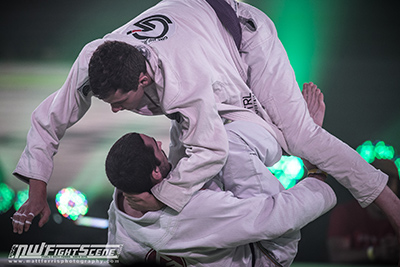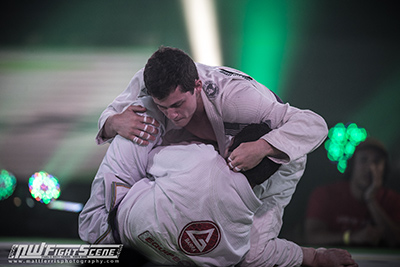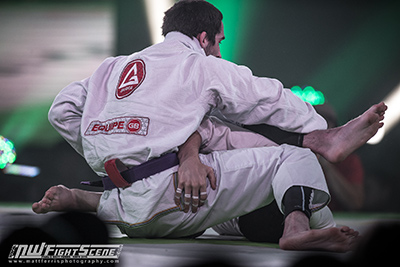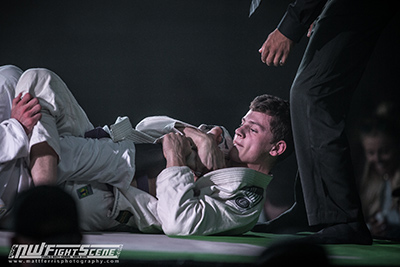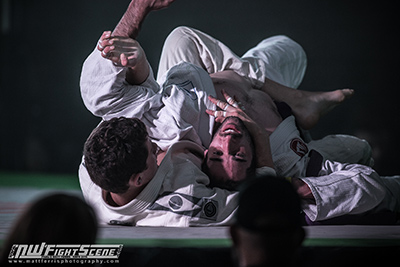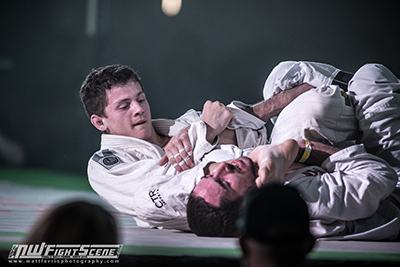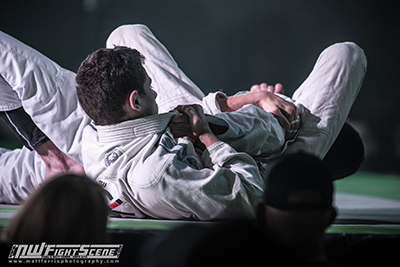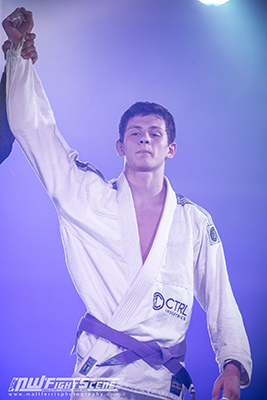 Aaron Neuman with Caio Terra BJJ subbed Rockford Beegen of Olympia BJJ via armbar in a 240 lb Purple Belt Gi matchup.

10th Planet Portland's Haley Vann and Gracie Barra's Jayda Macatangay opened the night with the a competitive Orange-belt teen matchup. Vann took home the W by decision.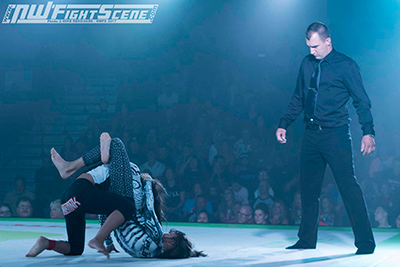 Fight To Win Promotions travel to Philadelphia PA for F2W Pro 40 on July 14th, followed by shows in Columbus OH (7/21), Pittsburgh PA (7/28), Bayville NJ (8/5), and Boston MA (8/12). Fight To Win return to their home base in Denver CO with F2W Pro 45 on August 18th. All the shows will stream on Flograppling.com. More info at f2wbjj.com & facebook.com/f2wpro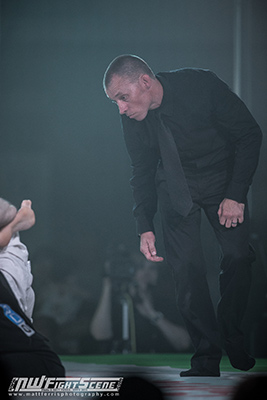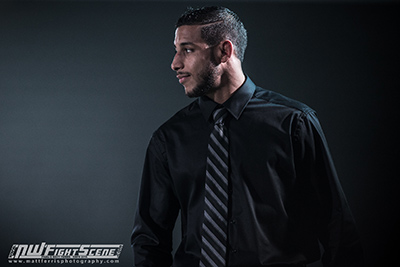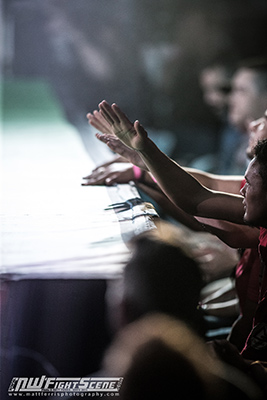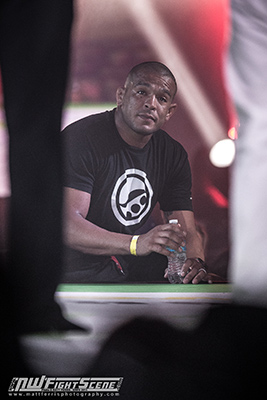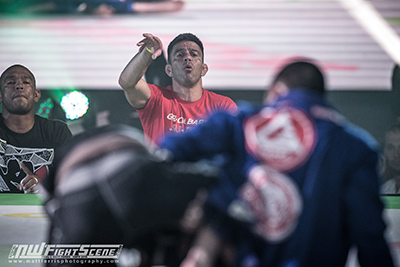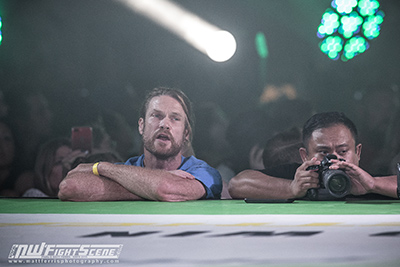 ---
F2W Pro 39 Results
Match 1 - 100 lbs Orange Belt Nogi
Haley Vann (10th Planet) def Jayda Macatangay (Gracie Barra)
by unanimous decision

Match 2 - 240 lbs Purple Belt Gi
Aaron Neuman (Caio Terra BJJ) def Rockford Beegen (Olympia BJJ)
by Armbar

Match 3 - 170 lbs Purple Belt Gi
Chase Hooper (One Jiu Jitsu) def Sean Batye (Gracie Barra)
by Armbar

Match 4 - 155 lbs Purple Belt Gi
Nathan Fahey (253 BJJ) def Garrett Buerner (Elite BJJ)
by Triangle Choke

Match 5 - 185 lbs Purple Gi
Louis Petrich (Gracie Barra) def Bladden Bushaw (Marcelo Alonso BJJ)
by Armbar

Match 6 - 140 lbs Purple Nogi
Derek Alumbaiugh (Easton BJJ) def Austin Daffron (Mat Chess MMA)
by Triangle Choke

Match 7 - 130 lbs Purple Belt Gi
Amy Montenegro (Gracie Barra) def Christine Vogel (Frame Work BJJ)
by unanimous decision

Match 8 - 150 lbs Puirple Belt Gi
William Mainaga (Marcelo Alonso BJJ) def Jake Blaski (Cageworx)
by unanimous decision

Match 9 - 155 lbs Purple Belt Gi
Christy Dettmer Van Gerwen (Gracie Barra) def Sonia Sillan (Elite BJJ)
by Armbar

Match 10 - 180 lbs Purple Belt Gi
Kazuki Umemura (Carlson Gracie) def Joey Pierotti (One Jiu Jitsu)
by unanimous decision

Match 11 - 160 lbs Purple Belt Nogi
Riley Wiseman (Team Wise) def Shannon Higgason (Gracie Barra)
by D'arce Choke

Match 12 - 205 lbs Purple Belt Gi
Antonio Moreno (253 BJJ) def Gavin Carew (Praxis BJJ)
by Toe Hold

Match 13 - 155 lbs Brown Belt Gi
Sa Kim (Gracie Barra) def Alex Le (Zenith)
by Triangle/Armbar

Match 14 - 185 lbs Brown Belt Gi
Vincent Inoncillo (Cobra Kai Jiu Jitsu) def Lee Flores (Impact Jiu Jitsu)
by split decision

Match 15 - 185 lbs Brown Belt Gi
Matthew Nielsen (Gracie Barra) def Billy Yi (Zenith BJJ)
by Bow and Arrow Choke

Match 16 - 165 lbs Brown Belt Nogi
Shawn Weisenburgh (Mat Chess MMA) def Chris Stone (Check Mat)
by Rear Naked Choke

Match 17 - 140 lbs Brown Belt Gi
Matthew Park (Gracie Barra) def Danny Melillo (Wander Braga Jiu Jitsu)
by unanimous decision

Match 18 - 175 lbs Brown Belt Gi
Jeremy Hastings (Katharo BJJ) def Josh Girello (One Jiu Jitsu)
by unanimous decision

Match 19 - 165 lbs Brown Belt Gi
Dex Montenegro (Gracie Barra) def Kiel Mcdougall (Impact Jiu Jitsu)
by split decision

Match 20 - 155 lbs Brown Belt Gi
Scott Stilwell (Electric North Jiu Jitsu) def Sang Hyun (Elite BJJ)
by unanimous decision

Match 21 - 205 lbs Brown Belt Gi
Kyle Mitchell (Marcelo Alonso BJJ) def Joe Marchie (BJJ of Olympia)
by Triangle Choke

Match 22 - 185 lbs Black Belt Nogi
Eddie Ziegler (Straight Blast Gym) def Charlie Johnson (BJJ of Olympia)
by unanimous decision

Match 23 - 180 lbs Black Belt Nogi
Cody Houston (CageworX) def Casey Stentz (Gracie Barra)
by unanimous decision

Match 24 - 210 lbs Black Belt Gi
Gustavo Pires (GPBJJ) def Arman Barros (Elite BJJ)
by unanimous decision

Match 25 - 140 lbs Black Belt Gi
Amanda Diggins (Straight Blast Gym) def Carly Rangel (Team Rangel)
by Head/Arm Choke

Match 26 - 175 lbs Black Belt Gi
Robert Wolfe (Ribiero Jiu Jitsu) def David Stegman (Gracie Barra)
by Banana Split

Match 27 - 195 lbs Black Belt Gi
Mohamad Mustafa (Elite BJJ) def John Diggins (Straight Blast Gym)
by Kneebar

Match 28 - 200 lbs Black Belt Gi
Carlos Sievert (Gracie Barra) def Julio Diaz-Solache (Cascao Jiu-jitsu)
by Triangle Choke

Co Main Event - 175 lbs Black Belt Gi
Mark Chappell (Gracie Barra) def Josh Calvo (One Jiu Jitsu)
by unanimous decision

Main Event - Black Belt Heavy Weight Gi
James Puopolo (Salem-Keizer BJJ) def James Foster (One Jiu-jitsu)
by Kneebar