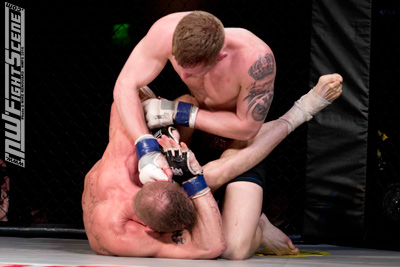 Austin Arnett wins the ExciteFight Pro 155 lb Title
Rick Little's ExciteFight returned to the Tulalip Casino north of Everett WA on January 22nd 2016 for the casino's first indoor MMA event, dubbed Supreme MMA Showdown. With a 13 bout card matched by Catalyst MMA head Eddie Grant - including one pro and two amateur title fights - the action was guaranteed for the sold-out house of fight fans. Sitting cageside was special guest UFC Flyweight Champion Demetrious "Mighty Mouse" Johnson and also introduced in the cage was UFC Lightweight Mike "Maverick" Chiesa.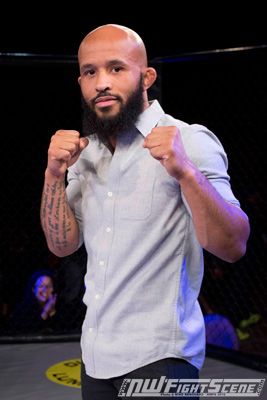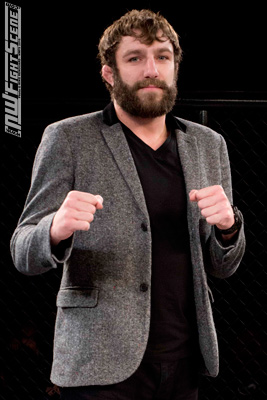 The Main Event was for the ExciteFight Pro Lightweight Championship (3 rounds) and featured the Excitefight 145 lb Champion Austin Arnett of Team Execution moving up in weight class to contest for a 2nd belt. Arnett was taking on local favorite, the always dangerous Matt "Livewire" Coble, who was coming in on a 3 fight win streak. The first round had Coble clinch up early, controlling Arnett against the cage while working in knees to Arnett's body and legs. The round changed when Arnett landed with a knee from the clinch that caused Coble to drop to the canvas. Arnett took Coble's back and went for a rear naked choke, softening Coble up with big punches and elbows from the top. Coble defended the choke so Arnett switched to straight ground and pound to the round's end, defending a couple armbar attempts from Coble in the process.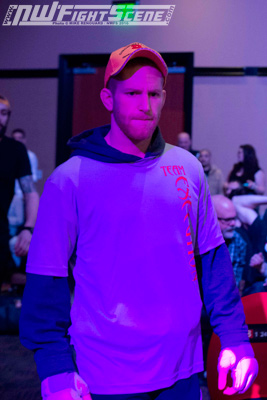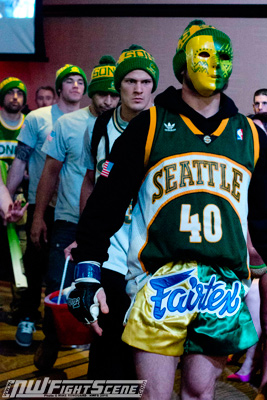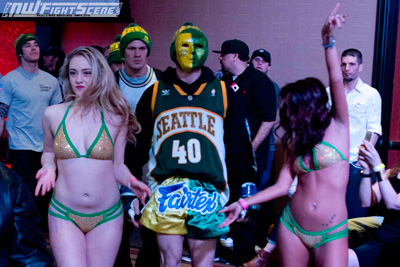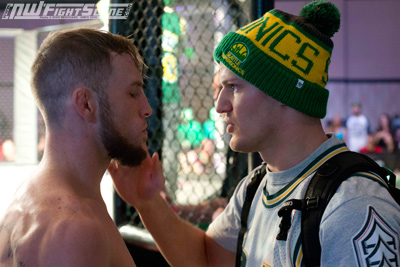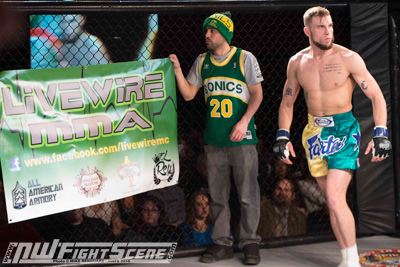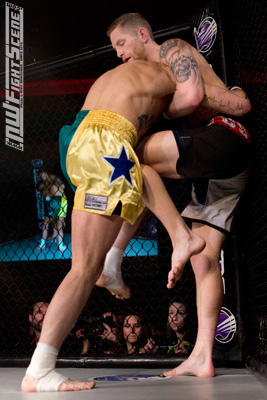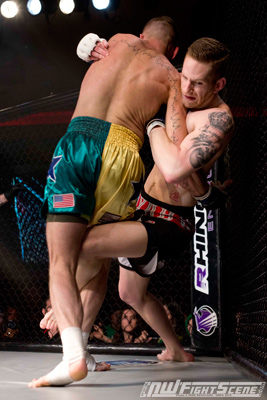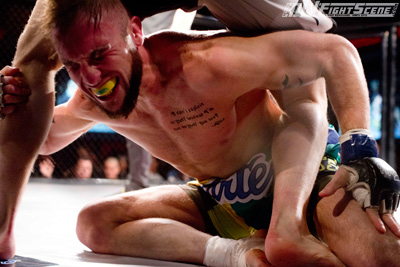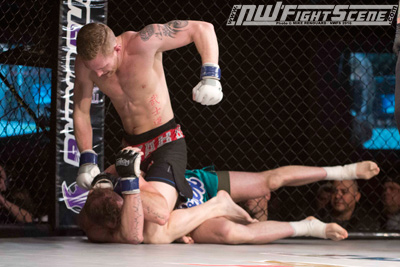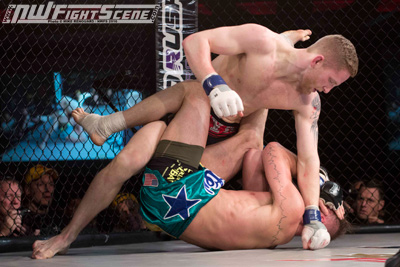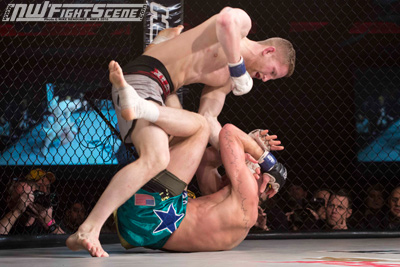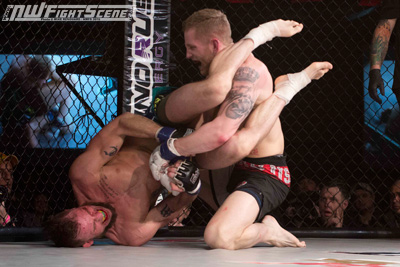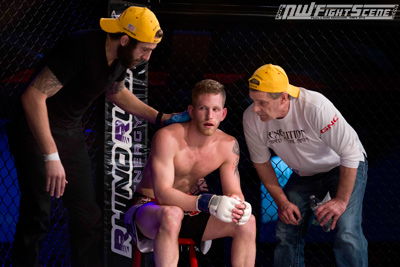 To start the 2nd round, Coble immediately got Arnett up against the cage in a muay thai clinch where he found success with some big knees, and then punches on the break. Arnett was able to get ahold of Coble and utilize a sort of drag takedown to end up in Coble's guard on the canvas. From there, Arnett impressively maintained his dominant position despite Coble's escape attempts, all the while regularly punishing Coble with punches and elbows to the round's end.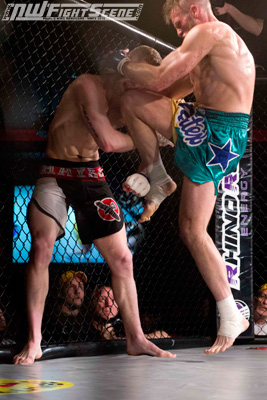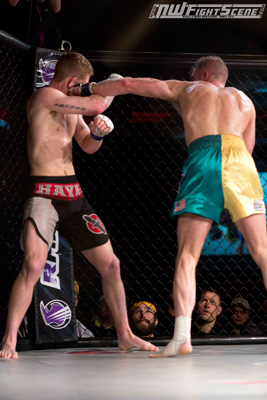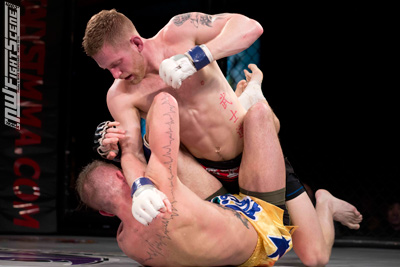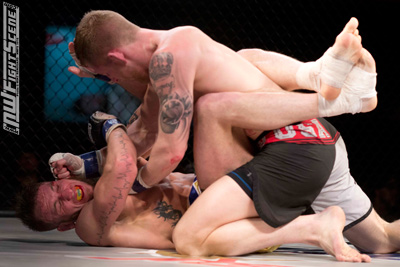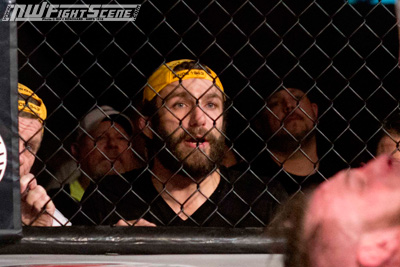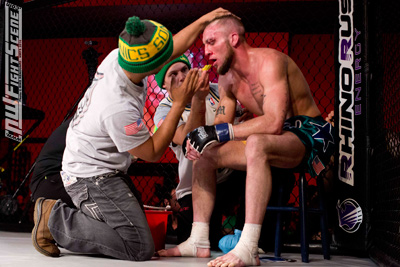 A good standup exchange started the final round followed by Coble clinching up with Arnett against the cage. Coble landed a couple of nice knees and elbow strikes before Arnett turned him against the cage. The fight then went to the mat when Coble dropped into guard and again Arnett took over, punishing Coble for the rest of the round with ground and pound. After 15 minutes of fighting, all three judges saw it unanimously for Austin Arnett, awarding him the ExciteFight Pro Lightweight Title to go along with the Excitefight Pro Featherweight belt that he won in 2015. Arnett moves to 10-2 as professional with the victory, and is a winner of 8 straight fights.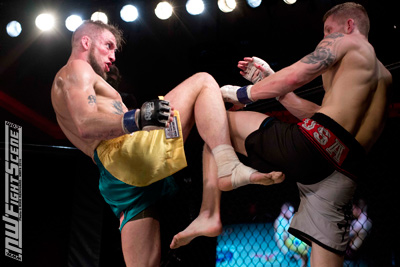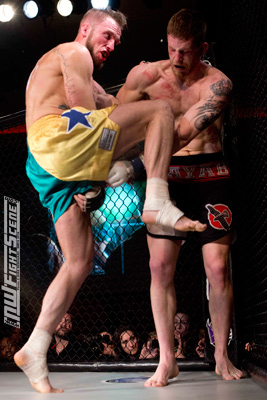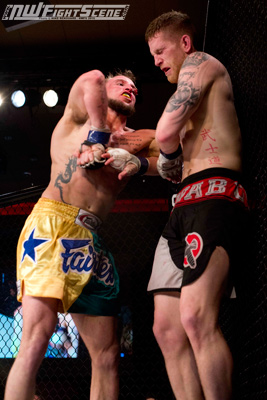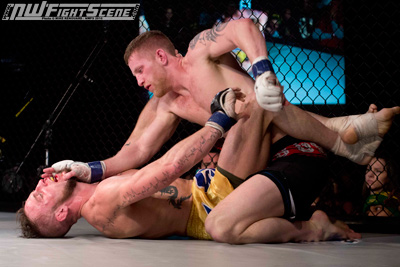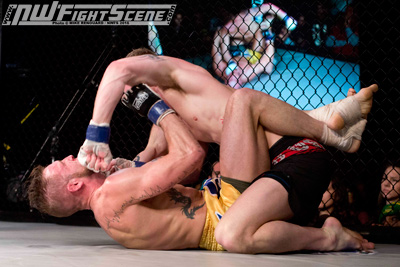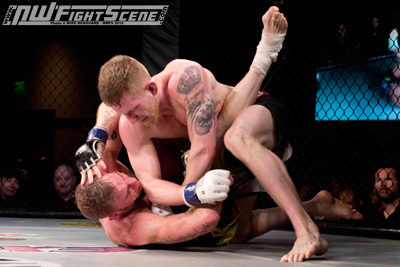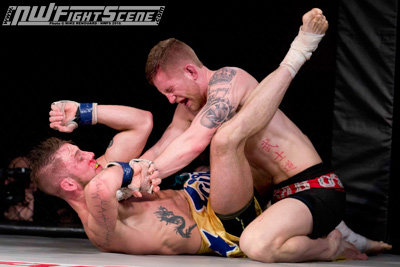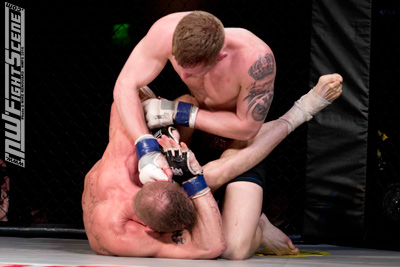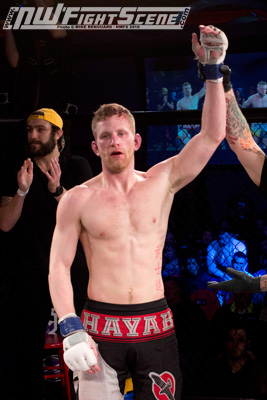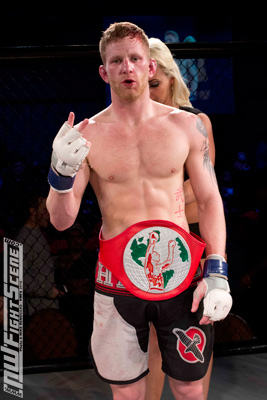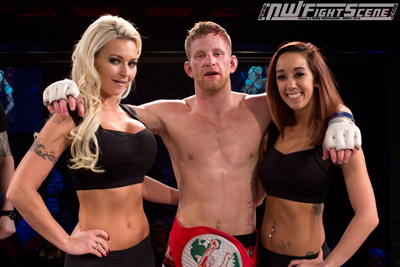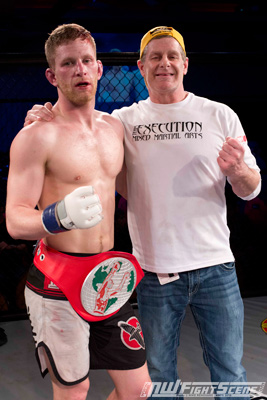 American Combat Academy's Keith Arns beat Six Feet Under's Sua Tuani in the first round to take home the ExciteFight Amateur Heavyweight Title. The pair engaged in the center of the cage to start the fight, Arns swinging for the fences and Tuani answering with a big kick to the body. Arns clinched up against the cage and attempted a takedown that Tuani was able to defend. The pair separated and in the next exchange, Arns connected with a straight left to Tuani's jaw that crumpled the big man, and after a couple of follow up hammer strikes, the fight was over giving Arns the TKO win and the belt at just 20 seconds into the fight.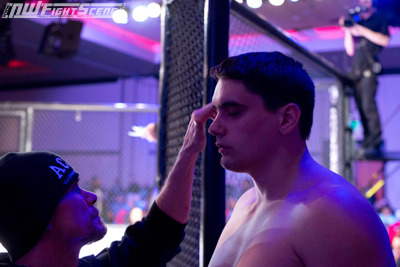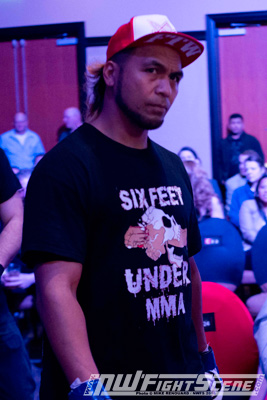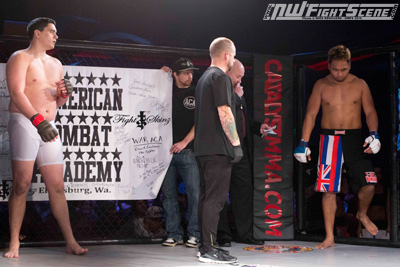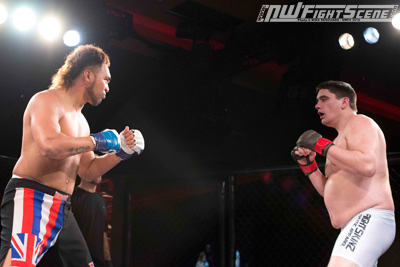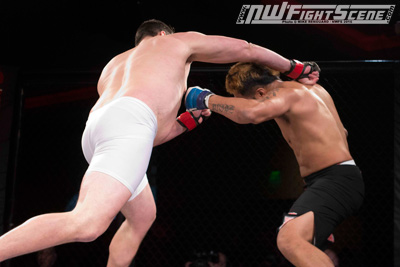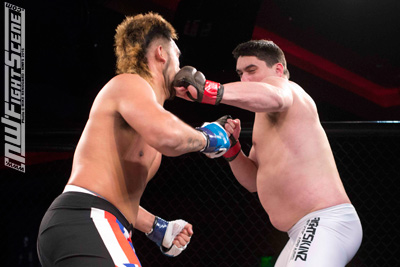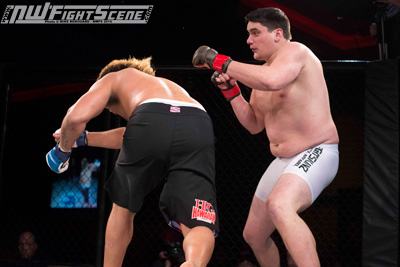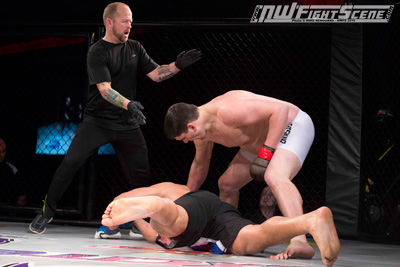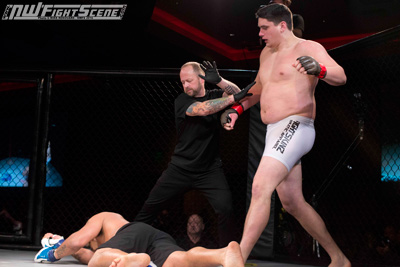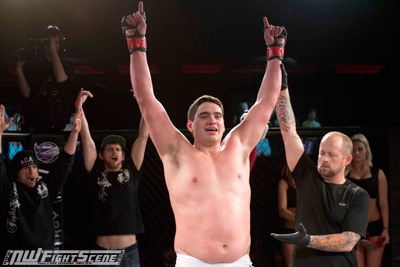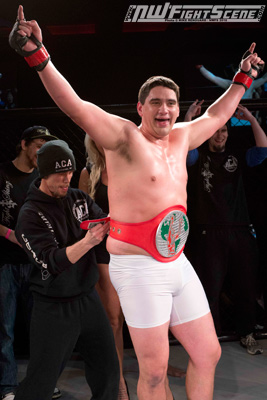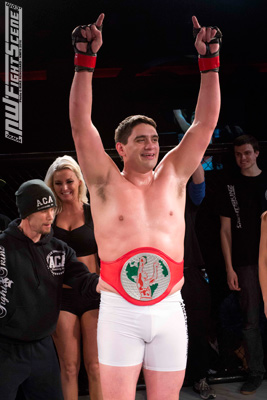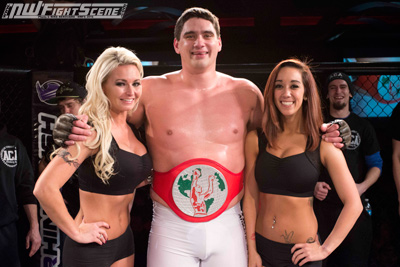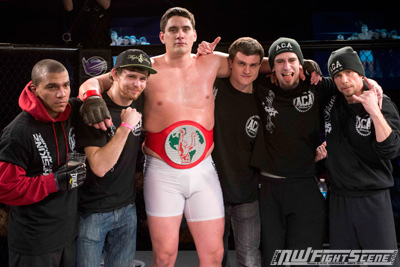 The ExciteFight Amateur 155 lb Title was on the line and featured Team Gibson MMA's Lance R Gibson - cornered by his father former UFC fighter Lance Gibson Sr and teammate Bellator MMA fighter Julia Budd - taking on American Combat Academy Fighter Daeshawn Thomas. The first round saw Gibson firing off some sharp kicks before taking Thomas to the mat midway through the round. Gibson dropped in some punches from mount but Thomas was able to escape, eating a big knee from Gibson as they stood up. The round ended with Gibson firing off a couple high kicks at Thomas' head. In the 2nd, Gibson landed a right hand in an exchange that stunned Thomas, and as Thomas tried to defend against the fence, Gibson charged in for a double leg takedown and then immediately finished with an arm-triangle choke at 35 seconds into the round.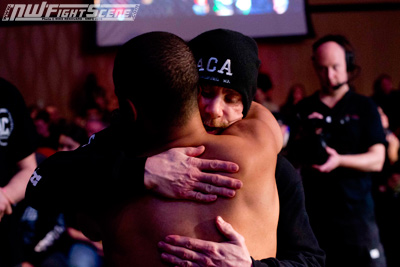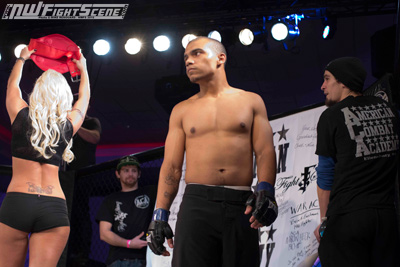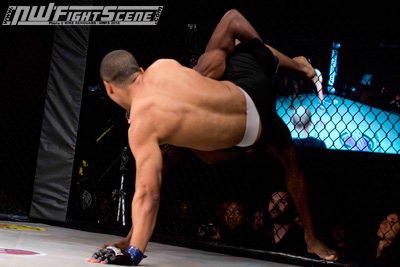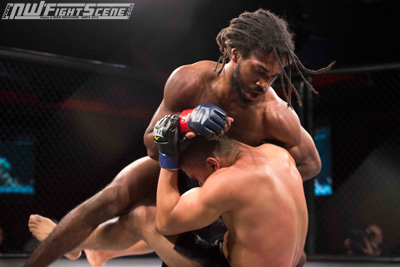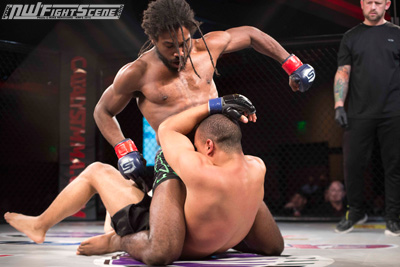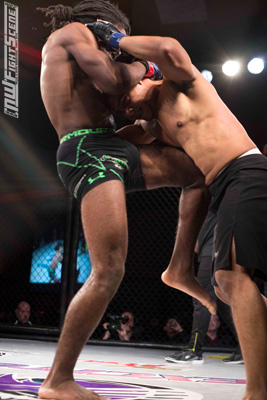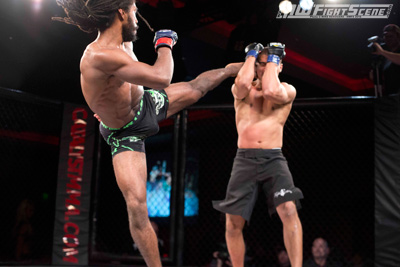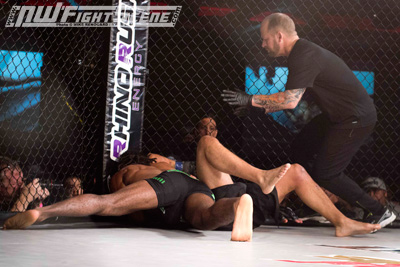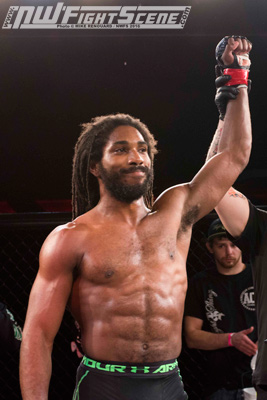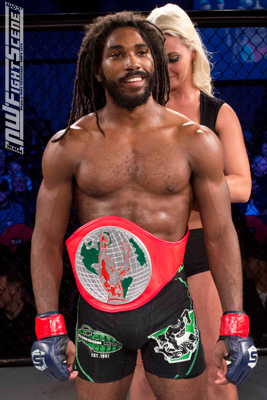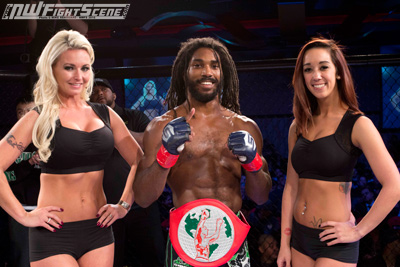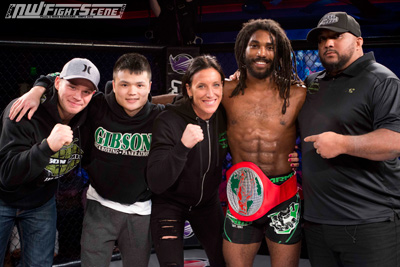 The Co-main Event was to have featured undefeated Catalyst MMA fighter Brett Malone in a pro lightweight contest, but unfortunately his opponent - who was present for the rules meeting pre-fight - was nowhere to be found at fight time. The fight was scratched and despite the fact that Malone mentally beat his opponent by simply showing up, Malone's pro record remains at 1-0.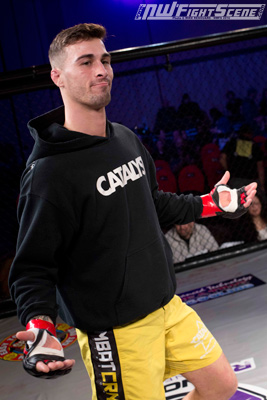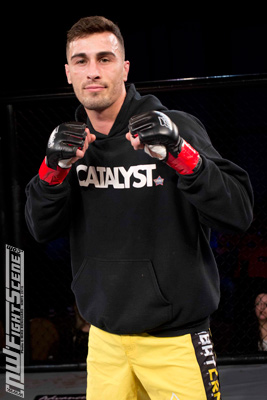 In a amateur 175 lb catchweight battle, West Coast Fight Team's Stephen Foster battled Josh Ratliff for 3 solid rounds. Within seconds of the opening bell, Foster landed with a big left that dropped Ratliff. Foster went in for the kill but Ratliff was able to defend the finish. Foster controlled from top position on the ground for much of the the round before landing a few big punches on the feet at round's end. The 2nd and 3rd stanzas were spent mostly on the feet with Foster holding center and scoring time and time again with big punches or kicks to the body. Ratliff weathered the punishment but was uanble to match Foster with his own offensive output. In the end, all three judges saw it for the winner, Stephen Foster.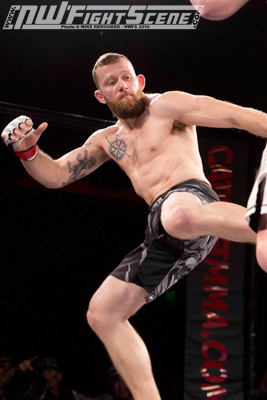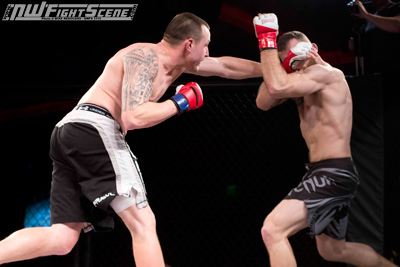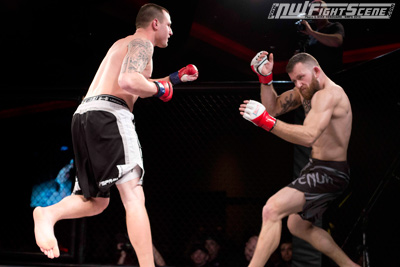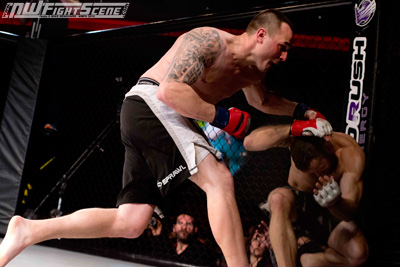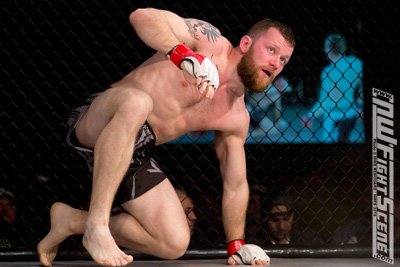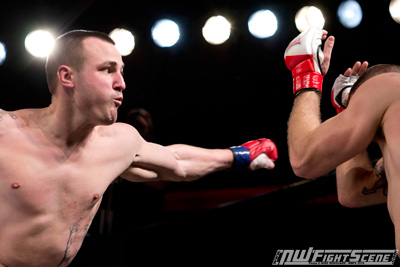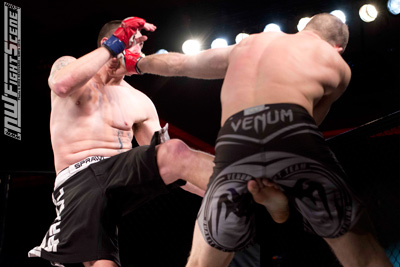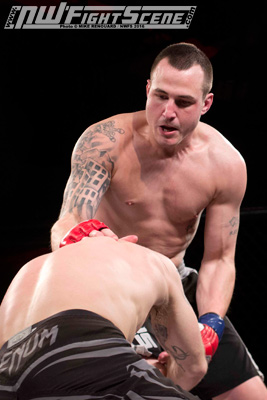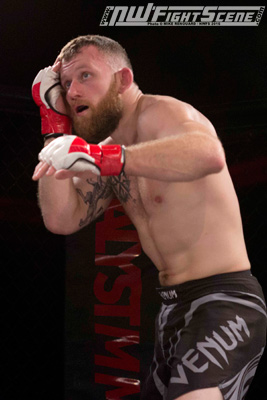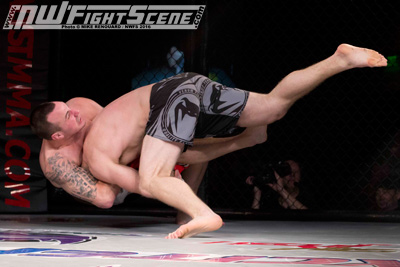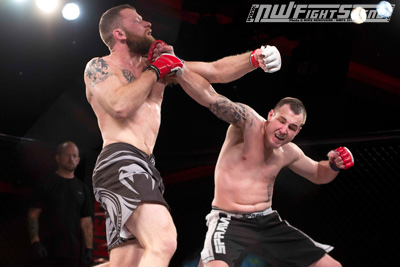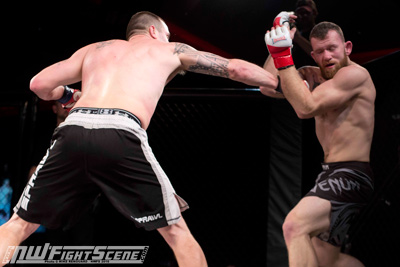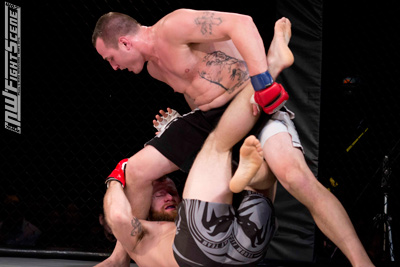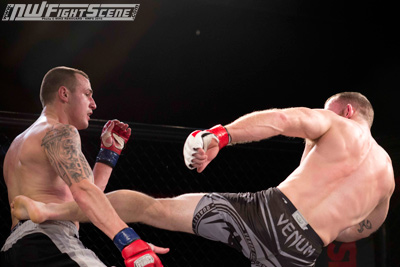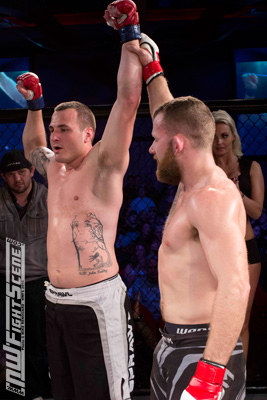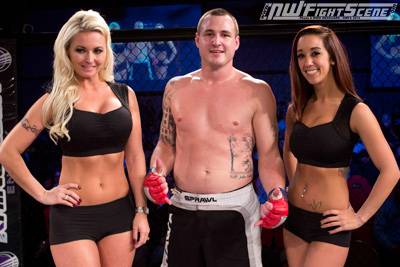 Dameon Ellis and David Enick - two BIG men in the Super Heavyweight division - went all three rounds in a kickboxing match, going toe-to-toe and both landing thunderous punches and kicks over 9 minutes of fighting. In the end, the three cageside judges all saw it unanimously for Kent WA's Dameon Ellis.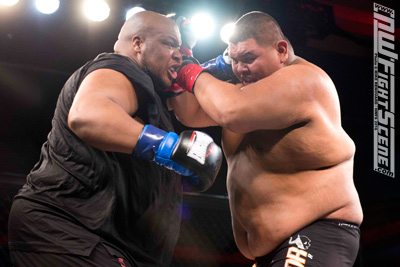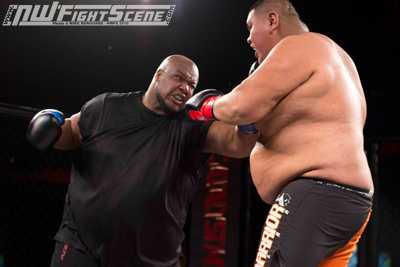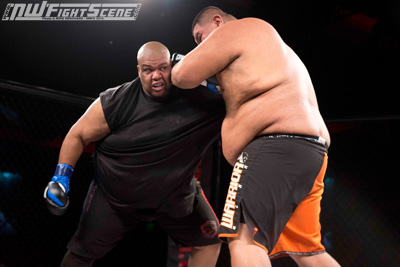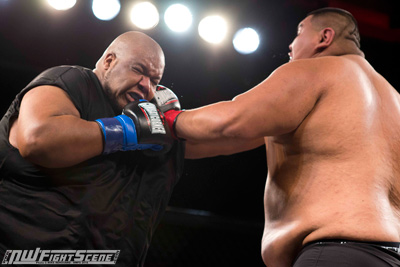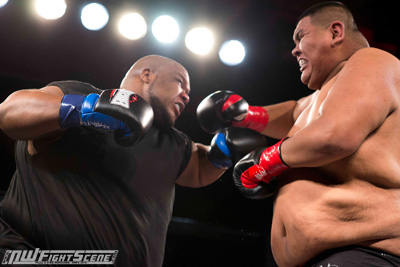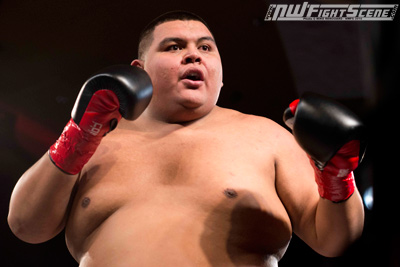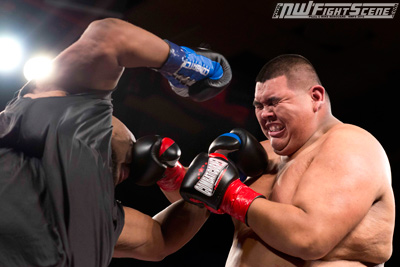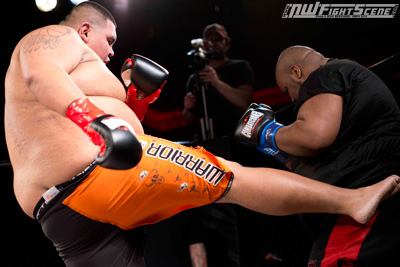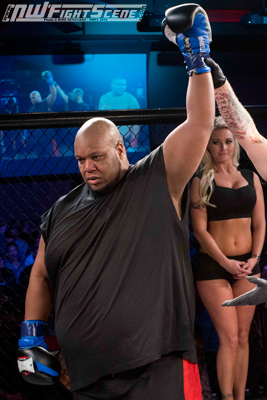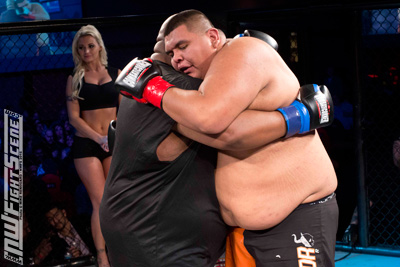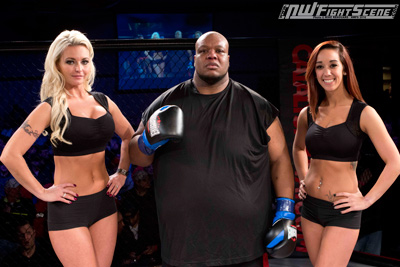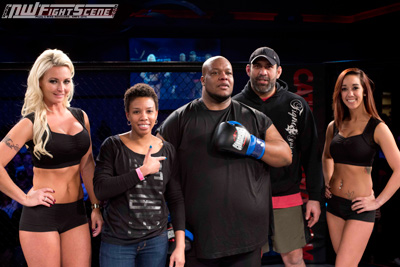 West Coast Fight Team's Marcus Mendoza and Damage MMA's Anthony Rubio threw down in an amateur 135 lb matchup. Rubio came out and clinched up with Mendoza against the cage before executing a huge slam. Rubio immediately went for a rear naked choke but Mendoza was able to scramble to top position. A moment later, Rubio had a nasty looking armbar going which Mendoza worked out of. Mendoza then controlled from top position to round's end, posturing up and dropping in some heavy shots. In the 2nd, Rubio came out firing but Mendoza ducked under and took Rubio down to the mat. Rubio rolled to escape but Mendoza took his back and sunk a rear naked choke at 1:22 of the 2nd.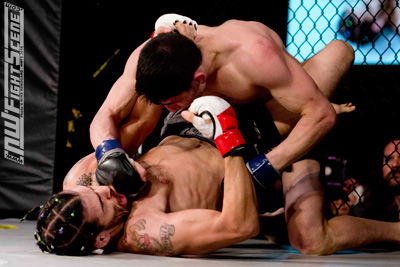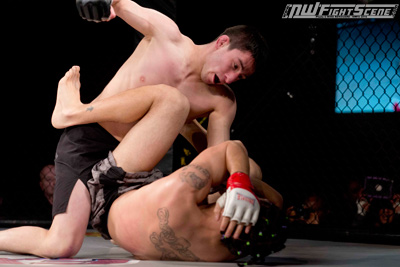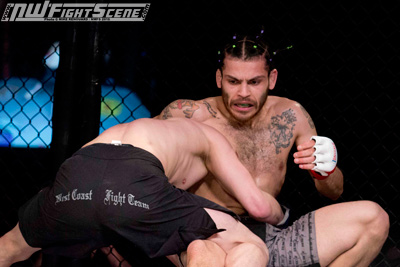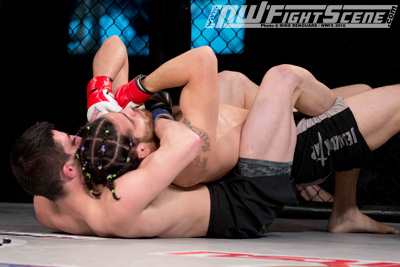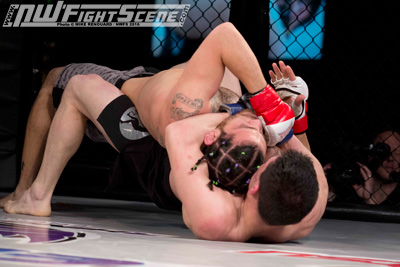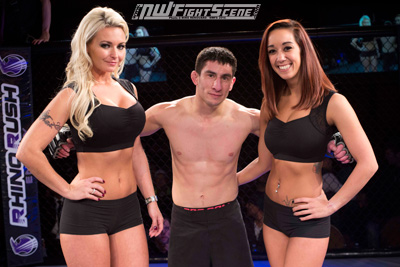 Amateur featherweight Brock Eastman, fighting out of Ellensburg WA's ACA, looked impressive in his 1st round victory over Sebastian Kirkland. The first minute or so of the fight saw Eastman holding the center of the cage, moving into range to deliver a combo or a hard kick. Kirkland wanted to take it to the mat and drove forward with a takedown. Eastman saw it coming, grabbed Kirklands neck, and then from the bottom, Eastman methodically transitioned to a triangle choke which he locked up tight for the tap at 2 minutes into the fight.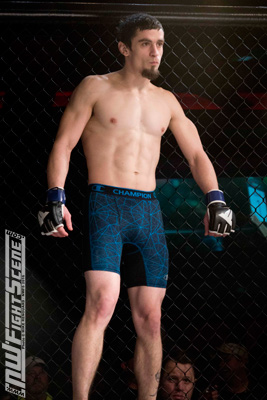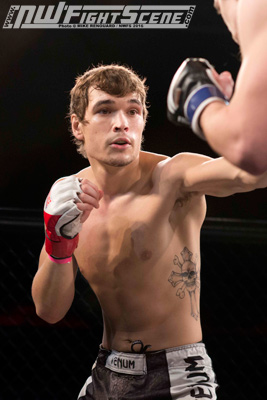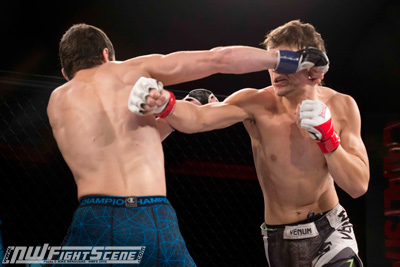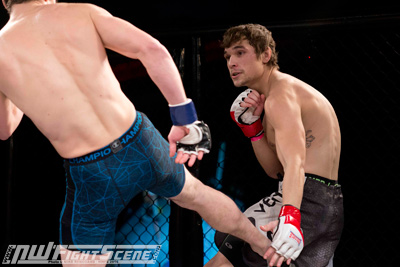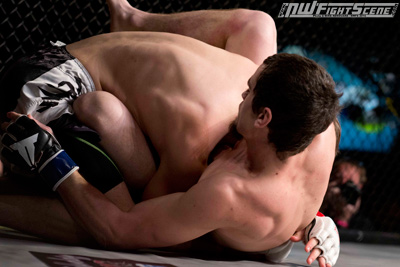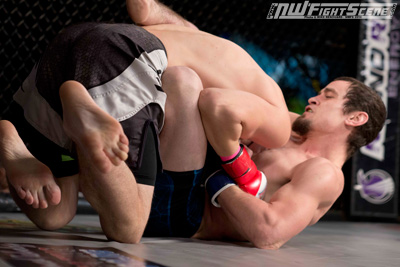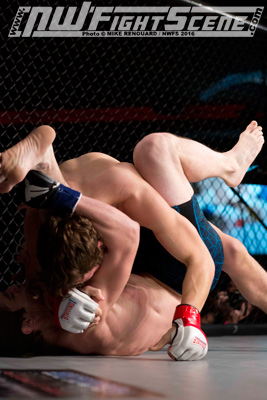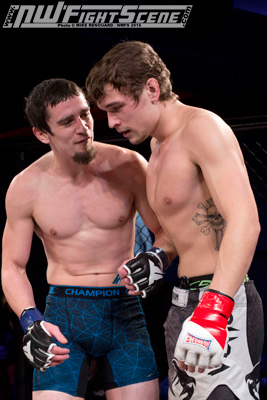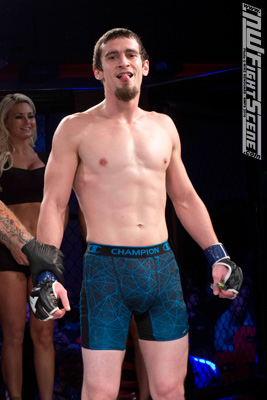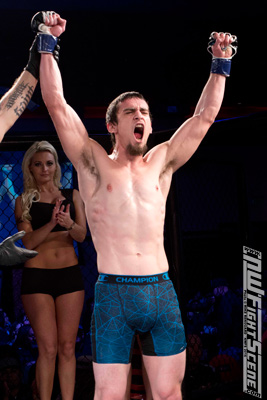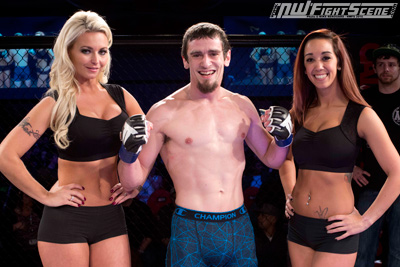 In an amateur 170 lb kickboxing mathcup, Catalyst MMA fighter Jonathan Gover beat Edwin Stephens via a 2nd round TKO due to injury. Both fighters found success with their offense in a relatively even first round. Early in the 2nd, Gover staggered Stephens with a left-right combo and then turned up the gas, pushing Stephens against the cage and unleashing a barrage of punches. Stephens created some distance and then came forward with a big flying kick of sorts. Gover ducked out of the way, Stephens came down hard on his back, and the fight was over at the 30 second mark of the 2nd as Stephens was unable to continue.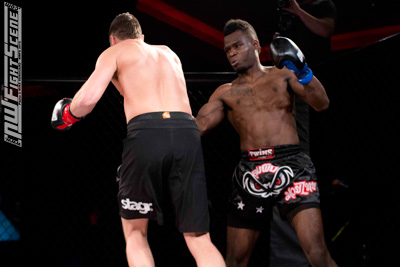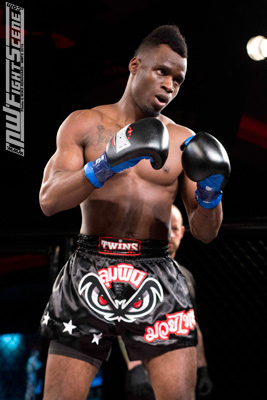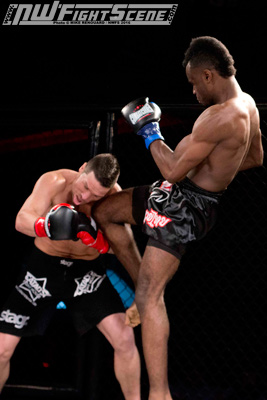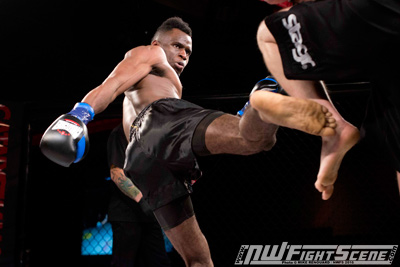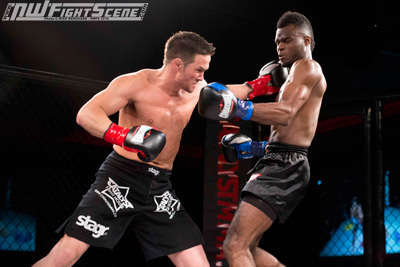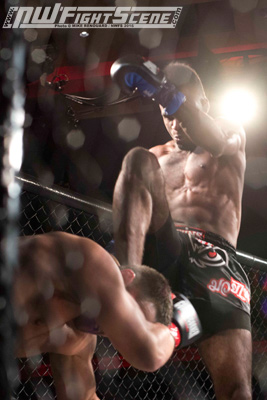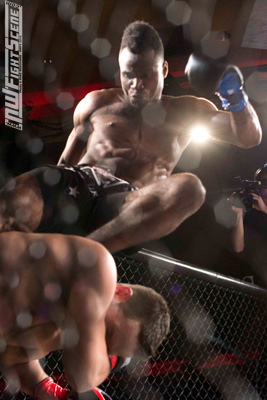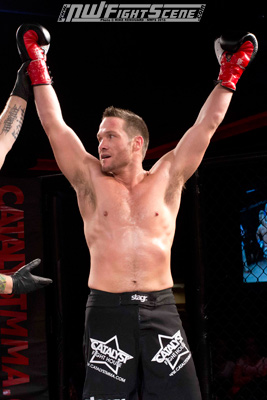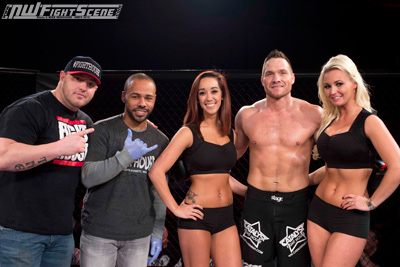 A 125 lb kickboxing fight saw plenty of offensive output from Alexis Ibarra against a game but ultimately outmatched Alex Gomez. Ibarra turned up the heat in the third, landing big body kicks and punches, before finally grazing Gomez with a kick to the head that put Gomez on the canvas. Referee Jeff Hoiby stopped the contest at this point, final time 1:03 of round 3.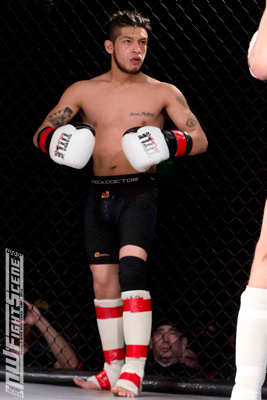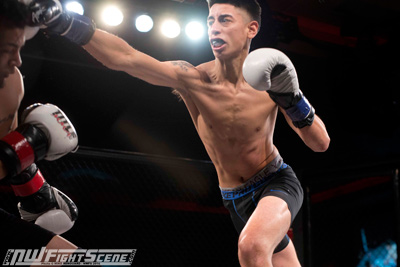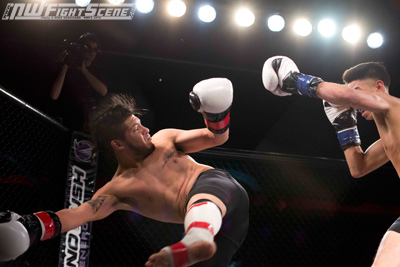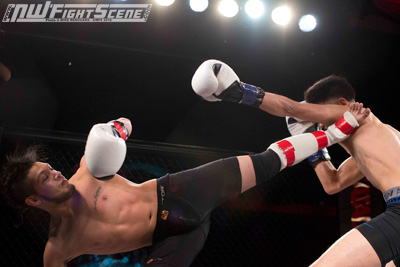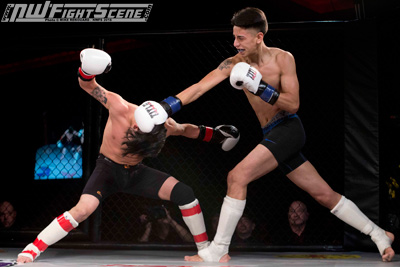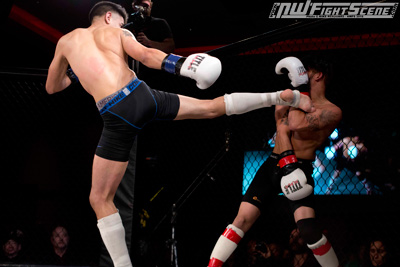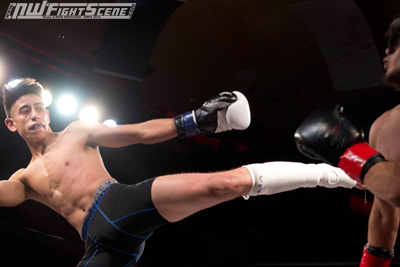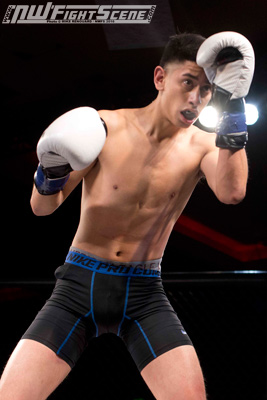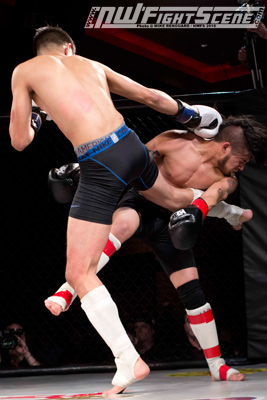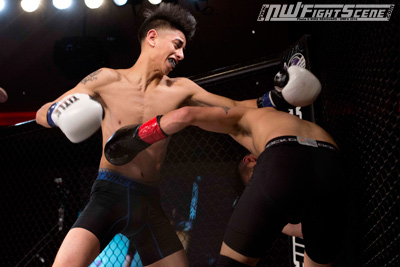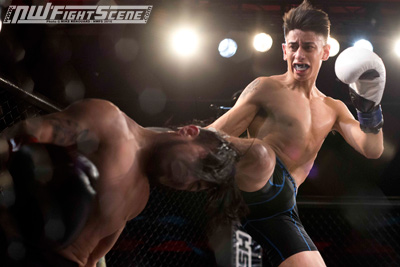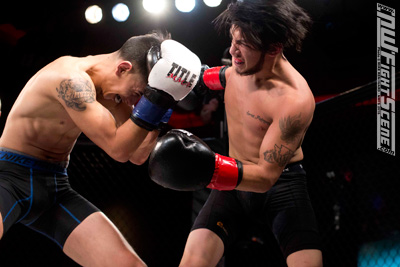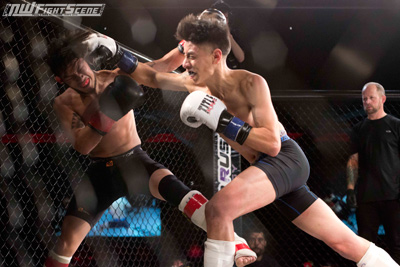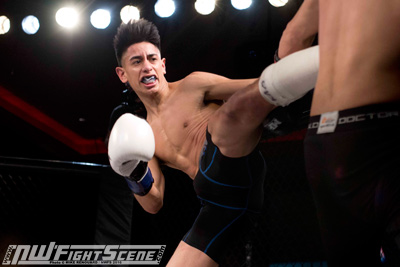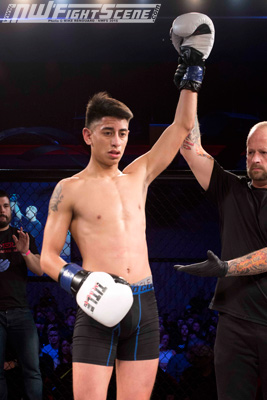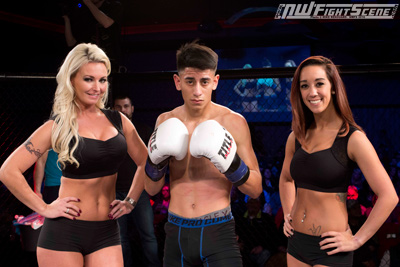 In the amateur 170 lb division, Catalyst MMA's Shane Hubbard put in a dominant performance over Andrew Richart, getting the win via a Unanimous Decision. The judges scores were not revealed but Hubbard certainly won all three rounds by dint of cage control, takedowns, and ground and pound.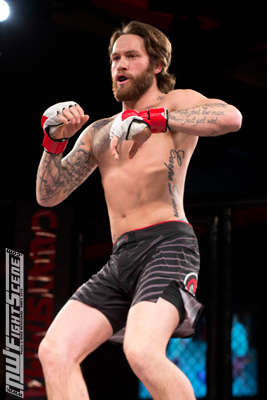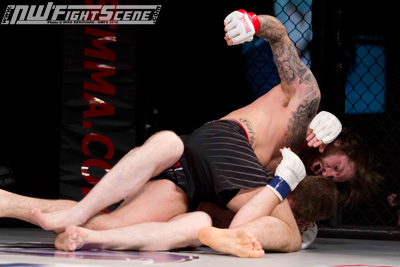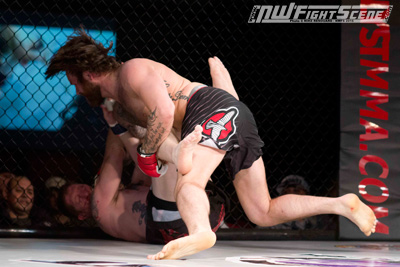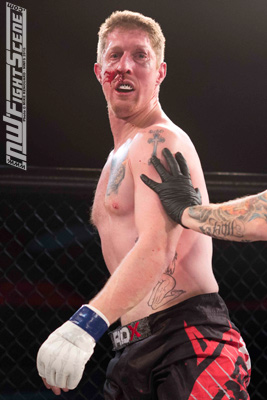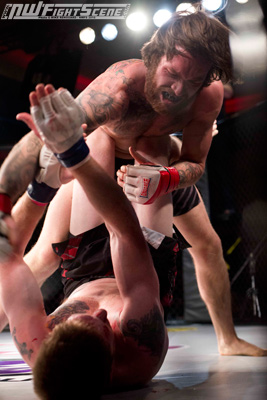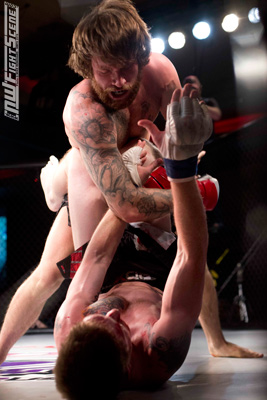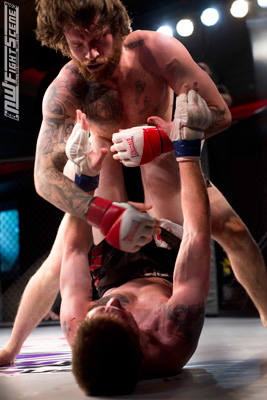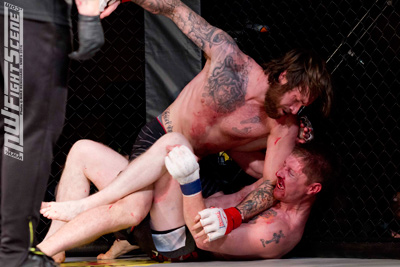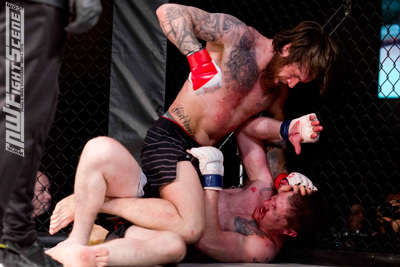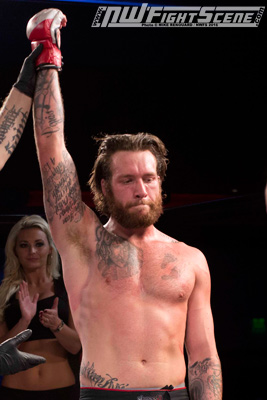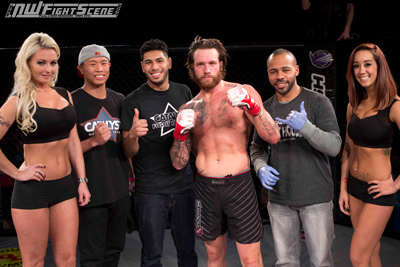 A competitive amateur 145 lb took place between Brian Johnson FT fighter Blake Casey and American Combat Academy head Shaun Eastman. The end came when Casey countered an Eastman standup attack with a perfectly placed right hand that dropped Eastman against the cage and forced a referee stoppage at 41 seconds of the 2nd round.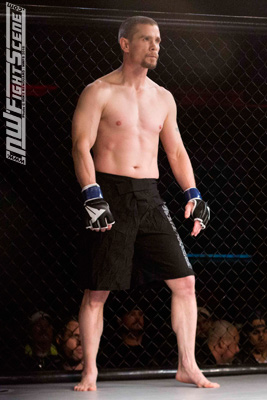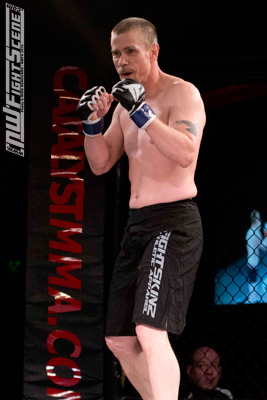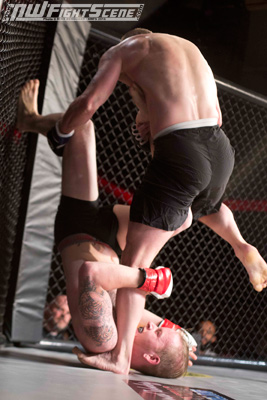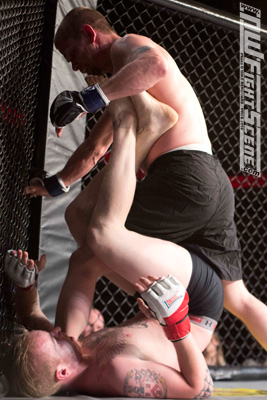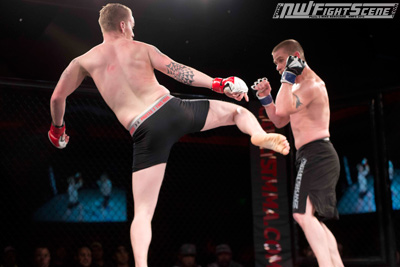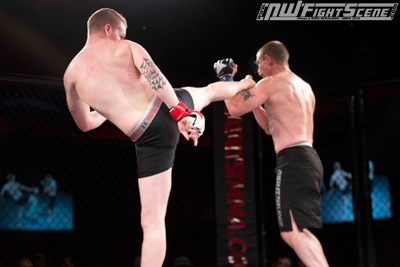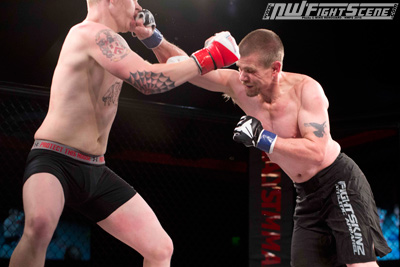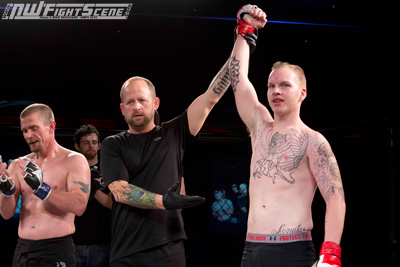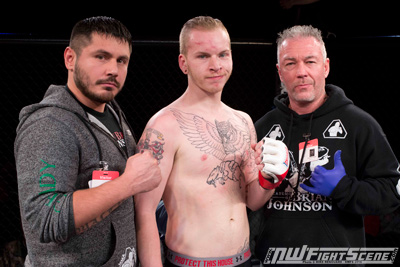 Gibson MMA fighter Jia Howie Tan opened the evening with a bang by unloading with punches on Chanthol Hang, a big left hand catching flush and dropping Hang hard for an immediate ref stoppage at 1:41 of the first round. The amateur fight took place at a 130 lb catch weight.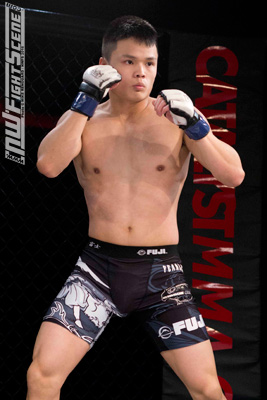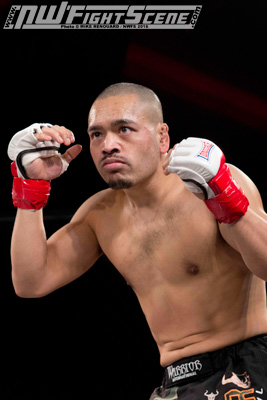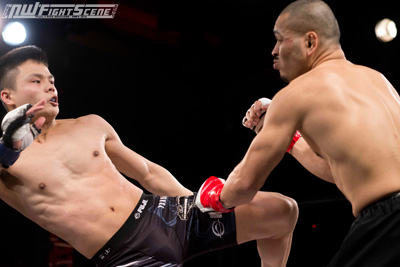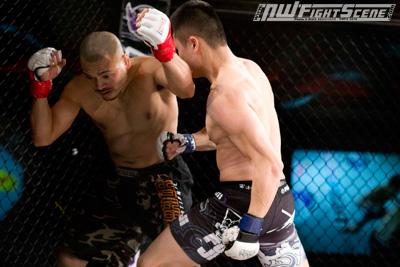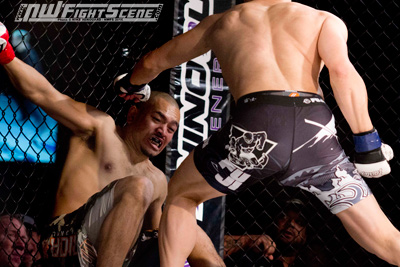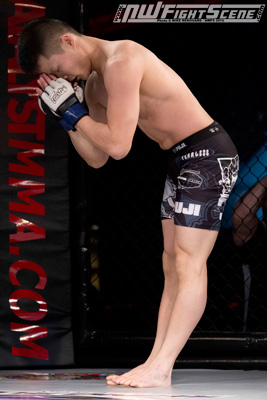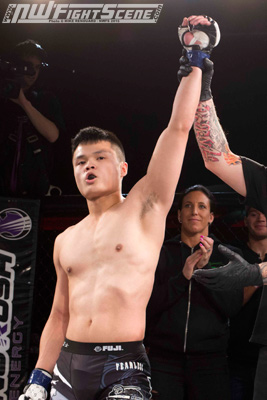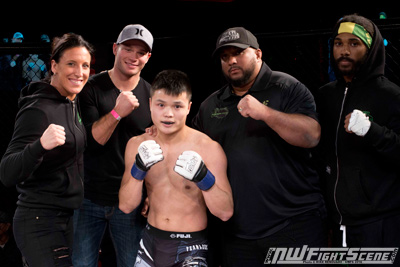 ExciteFight will hold their next event in the Spokane area on Friday March 18th with Conquest of the Cage at the Northern Quest Casino. More info at excitefight.com.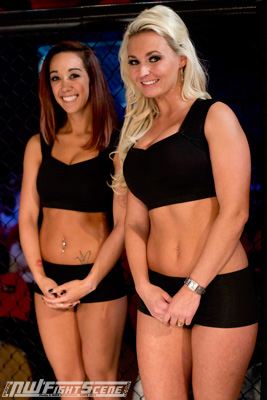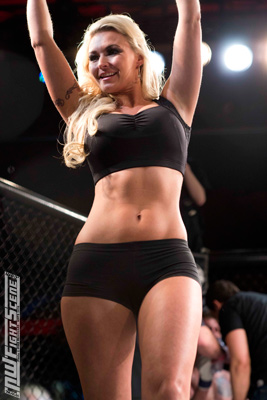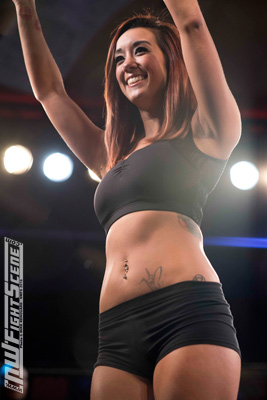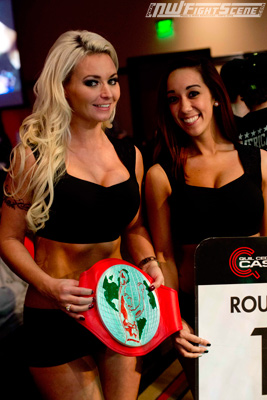 ---