Battle in Seattle - May 19th, 2012
Showbox SODO - Seattle, Washington
Photos by Mike Renouard
---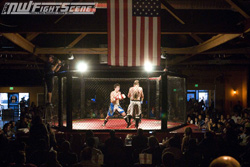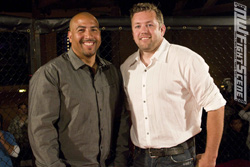 Emerald City MMA, headed by promoters Will Davis & Eric Evenson, held the inaugural "Battle in Seattle" May 19th to a near-capacity crowd at the Showbox SODO just South of downtown Seattle. 11 amateur bouts in total took place, including the 2 co-main events that both had a pair of 155lbrs battle it out for a chance to fight for the Emerald City MMA Lightweight title at their next event. UFC fighter, Jeff "Hellbound" Hougland, was on hand and thanked the crowd for their support.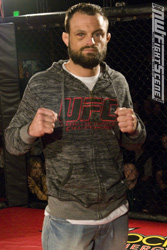 In the first co-main event, MVP MMA's Jordan Watts did a nice job of controlling and nearly finishing Vision Quest's Brandon Cruz numerous times in their fight and in the end earned the unanimous decision win.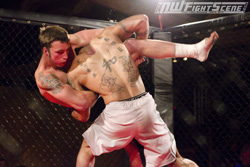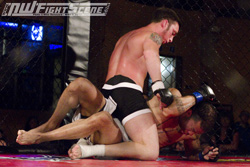 \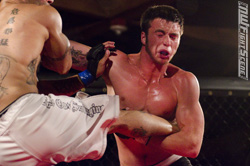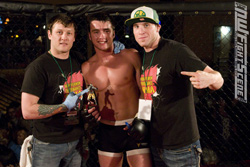 In the second co-main event, Codie Kidder out of Battleground MMA got a TKO finish of Shaun Crump at 2:01 of the third round and so it will be Watts & Kidder meeting for the 155lb strap down the line.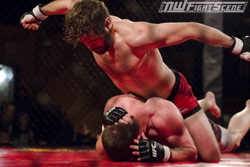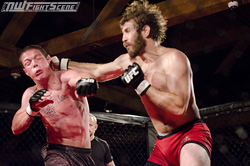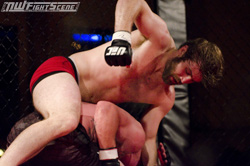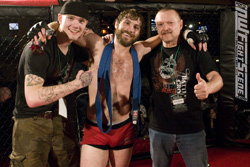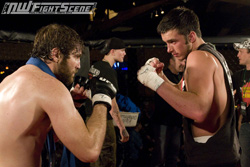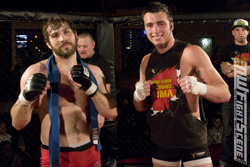 Fight of the night went to the crowd-pleasing throwdown between Chris Stone & Chris Ungerecht in a 125 lb battle that went the distance, with Stone getting the judges nod.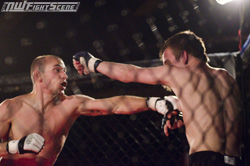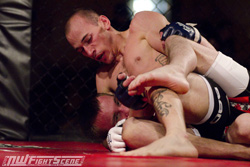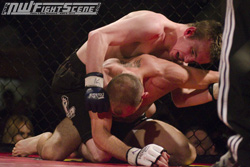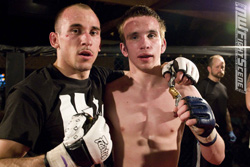 ---
Bout 1 - 155 lbs
Matt Haffner def Terran Mace by Rear Naked Choke @ 1:23 Rd 1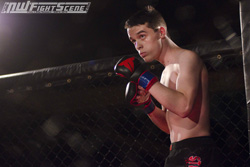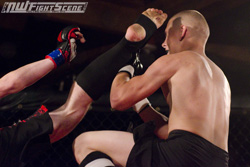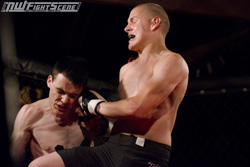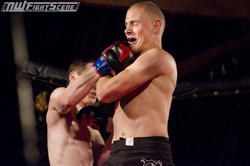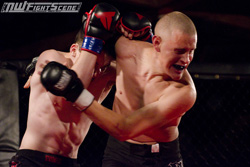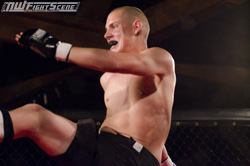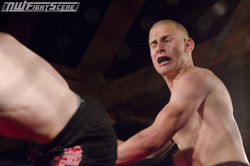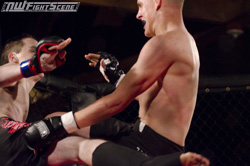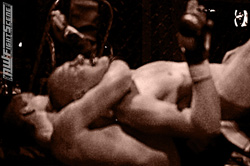 Bout 2 - 130 lb KB
Mikey McKinney def Bailey Hadaway by Split Decision (29-28, 29-26, 28-29)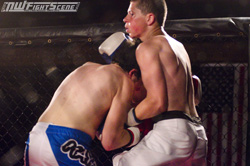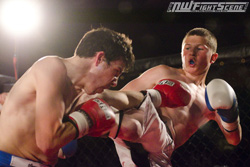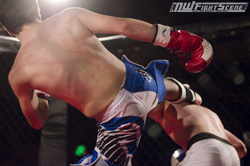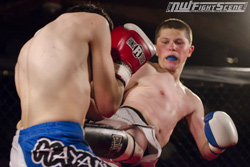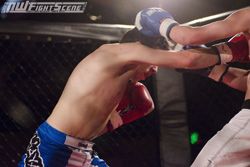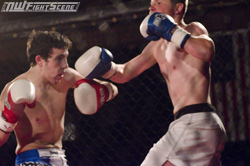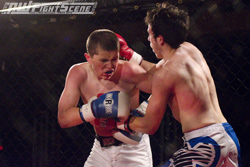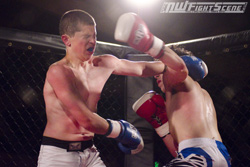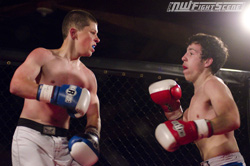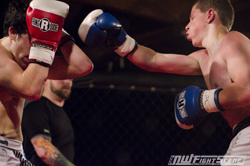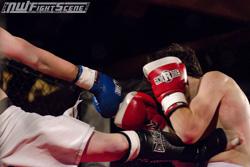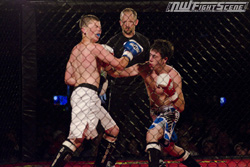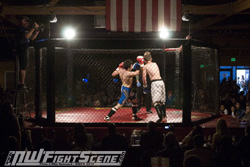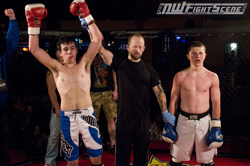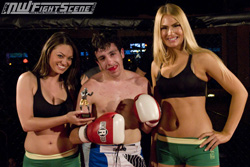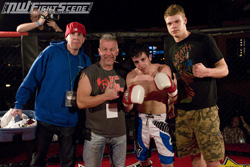 Bout 3 - 170 lb MMA
Freddy Bauman def Michael Purl by TKO @ 1:42 Rd 1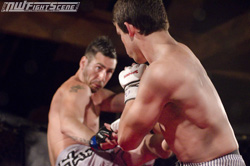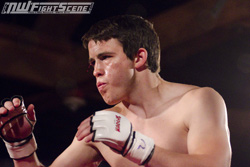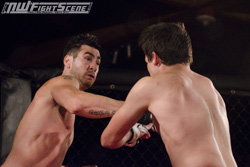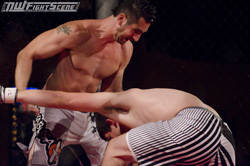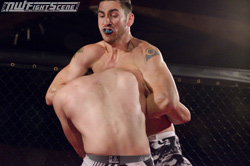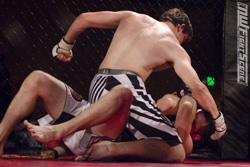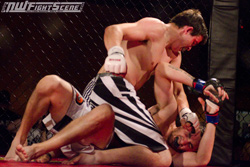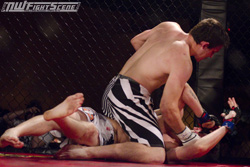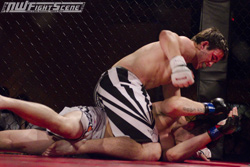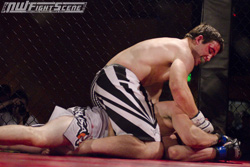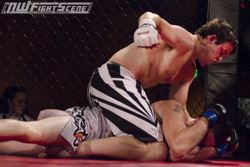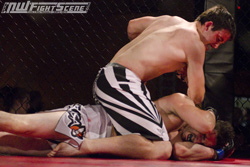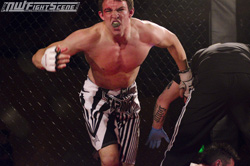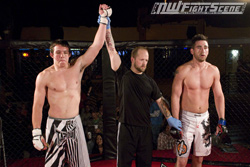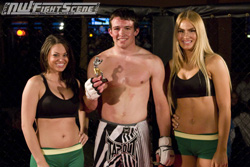 Bout 4 - 125 lb MMA
Chris Stone def Chris Ungerecht by Unanimous Decision (30-27, 30-27, 29-28)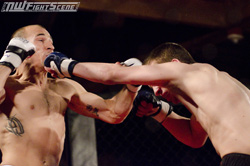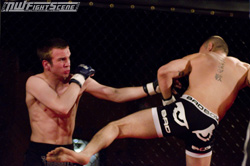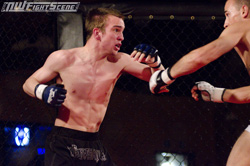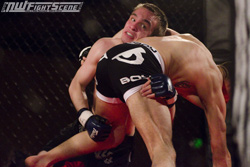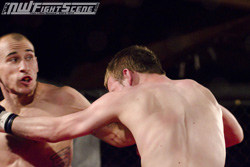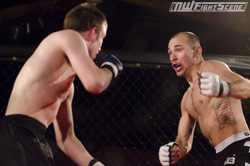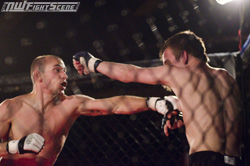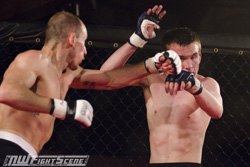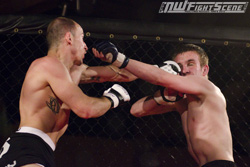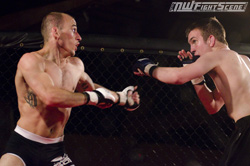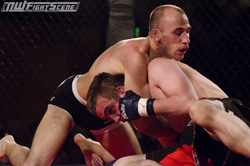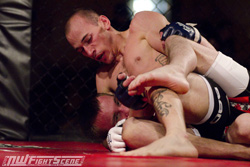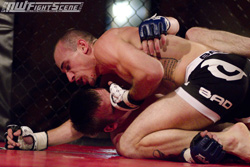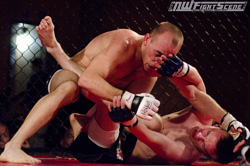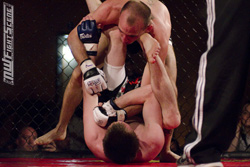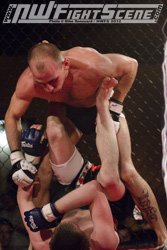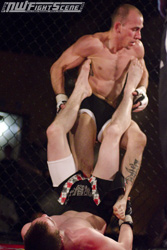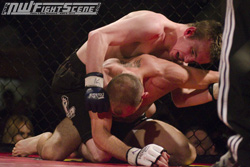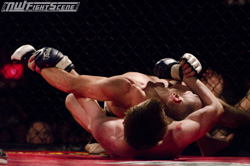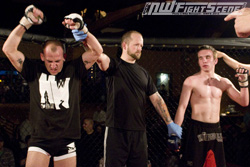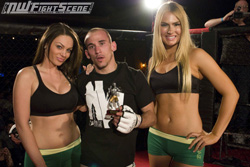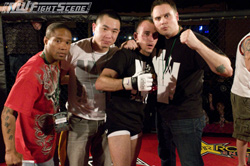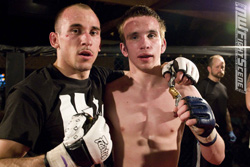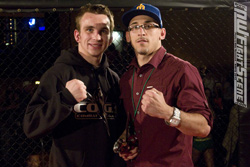 Bout 5 - 135 lb MMA
Jose Hernandez def Greg Abe by Standing Guillotine Choke @ 1:44 Rd 2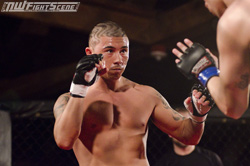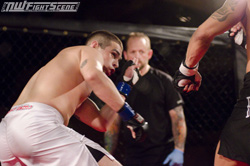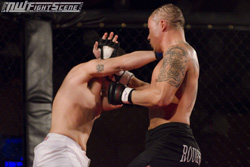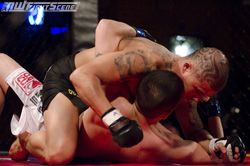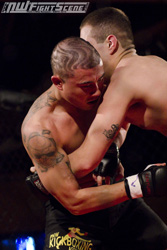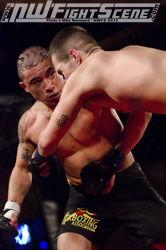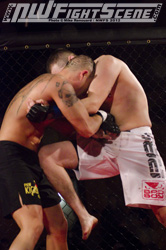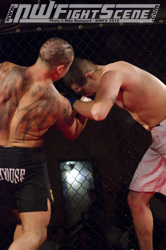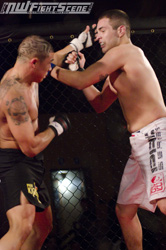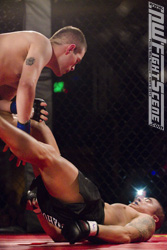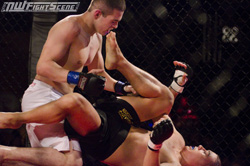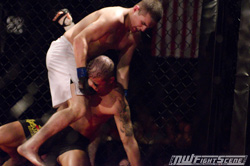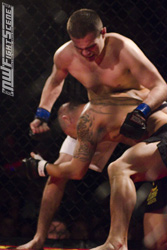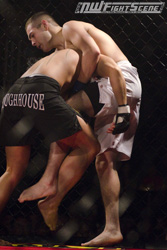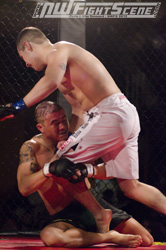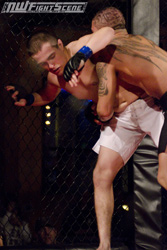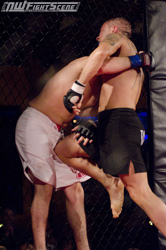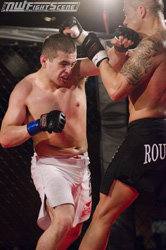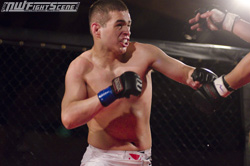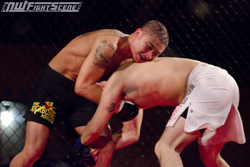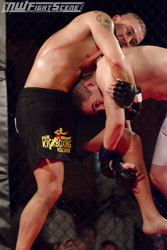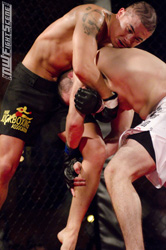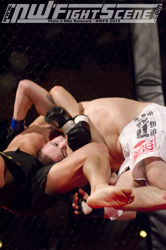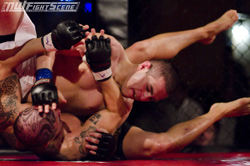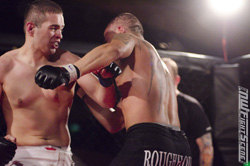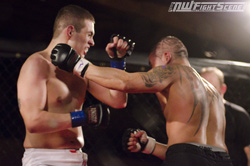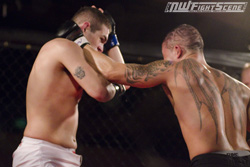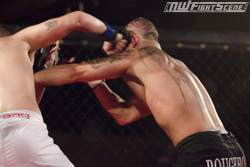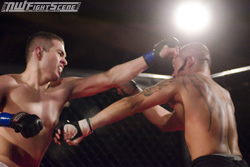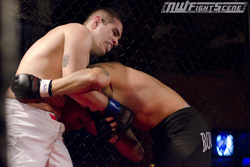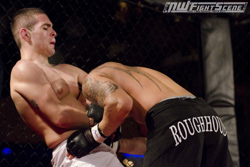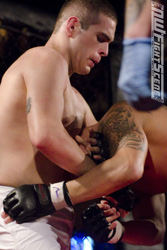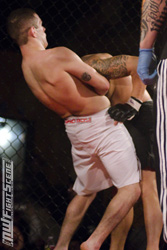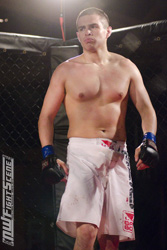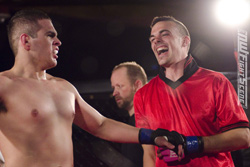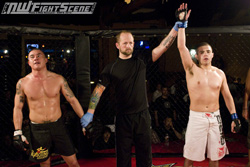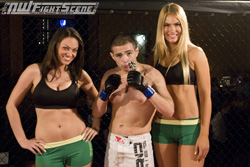 Bout 6 - 125 lb MMA
Marcus Mendoza def Cameron Montgomery by TKO @ 1:02 Rd 1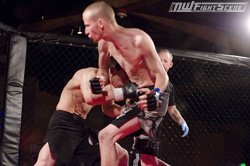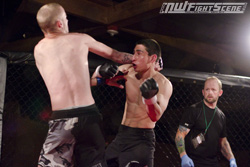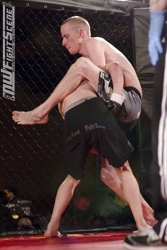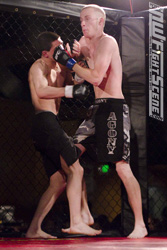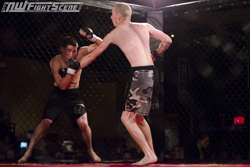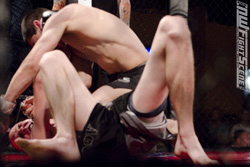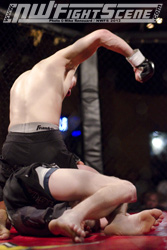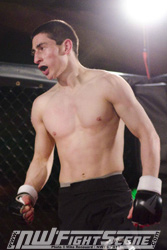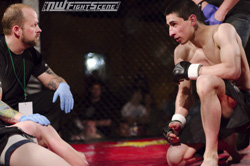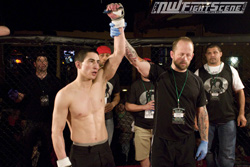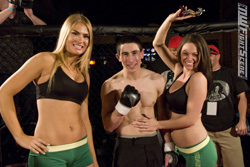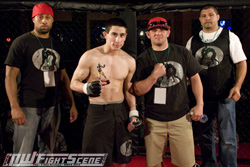 Bout 7 - 155 lb MMA
Tom Wilson def Jackson Strickland by TKO @ 1:17 Rd 2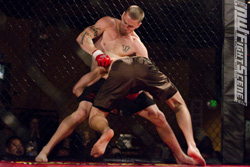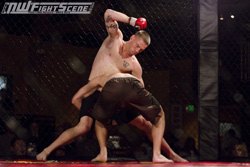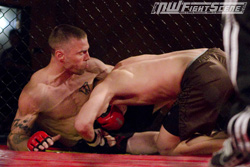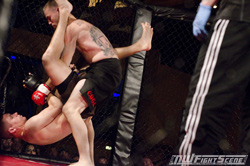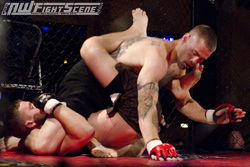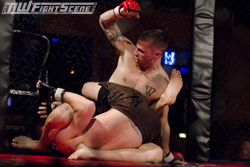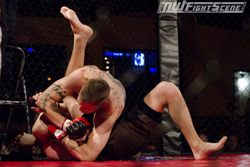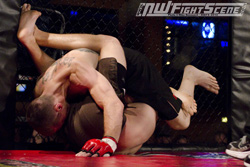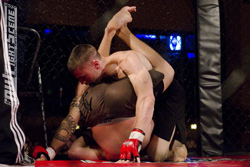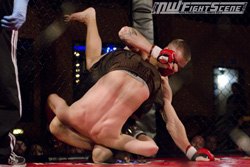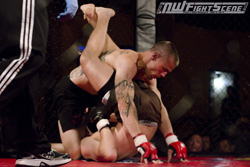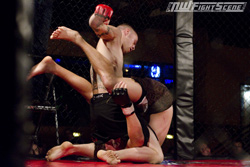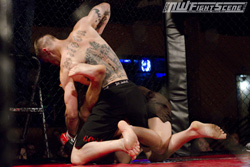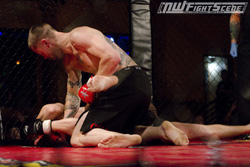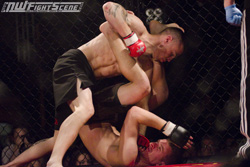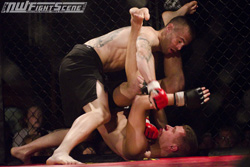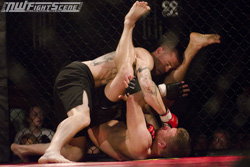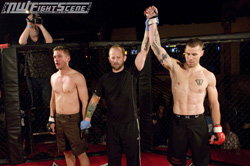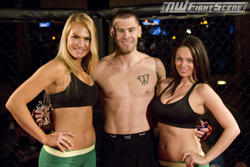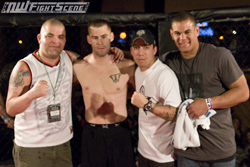 Bout 8 - 165 lb MMA
RJ Hoyt def Evan Llewellyn by TKO @ 2:27 Rd 2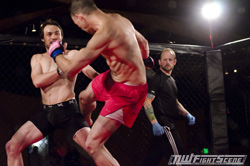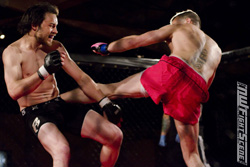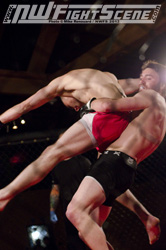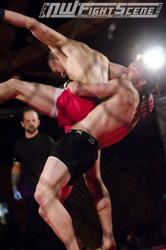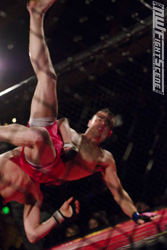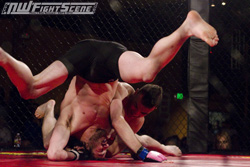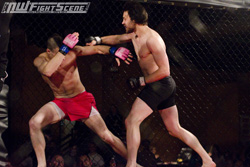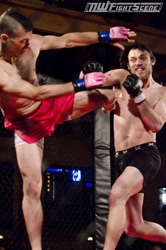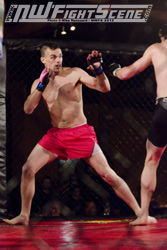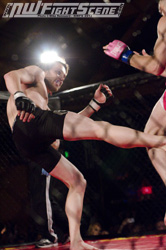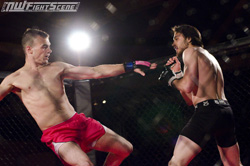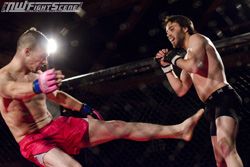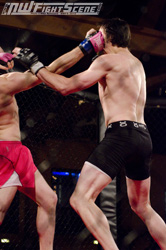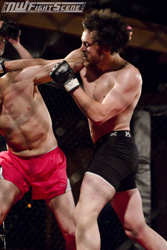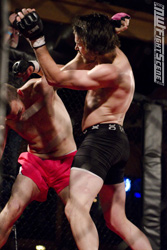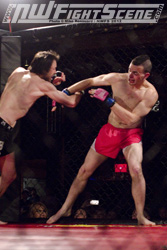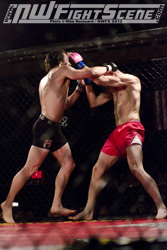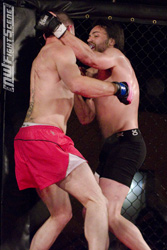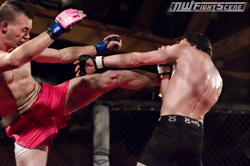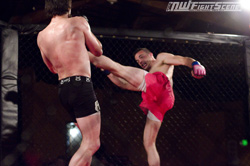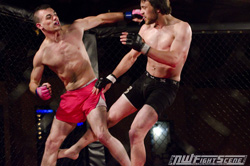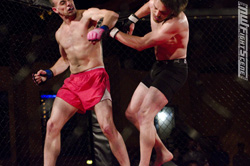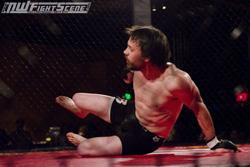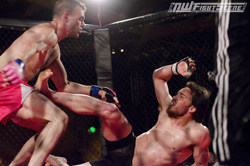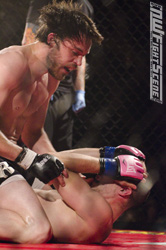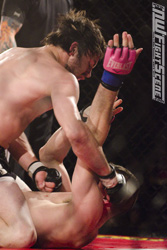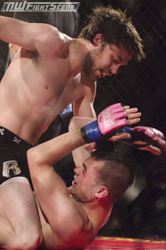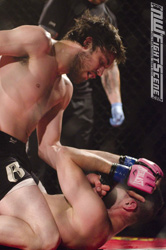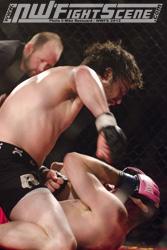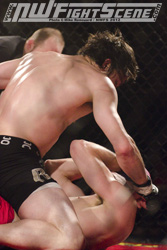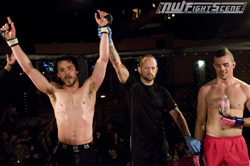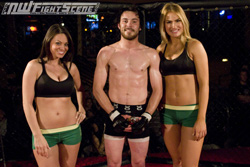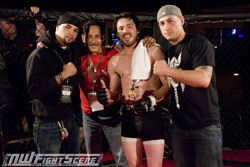 Bout 9 - Heavyweight MMA
Cody Sutherland def Dillan Shaules by Rear Naked Choke @ 1:34 Rd 2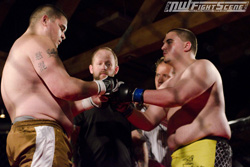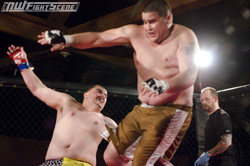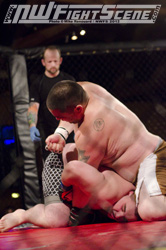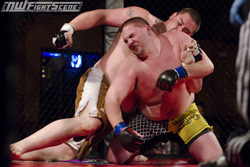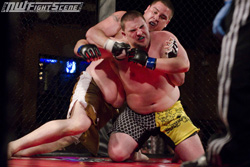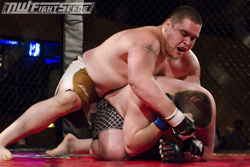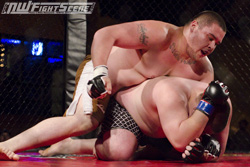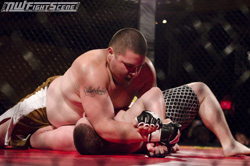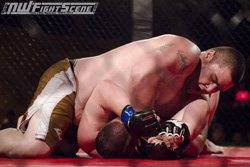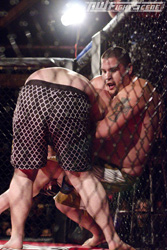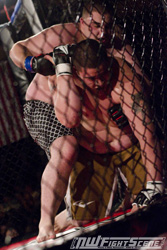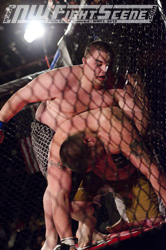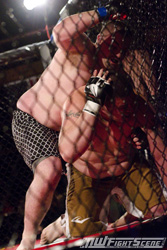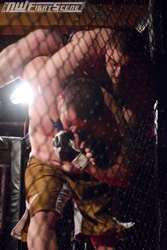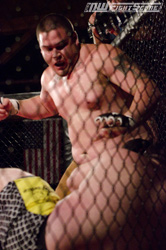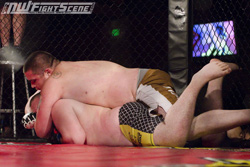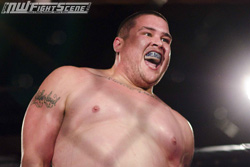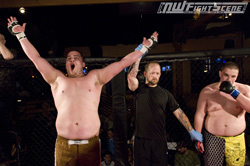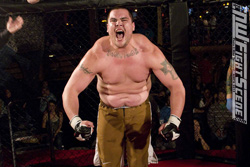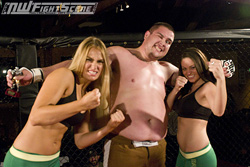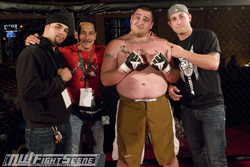 Bout 10 - 155 lb MMA
Jordan Watts def Brandon Cruz by Unanimous Decision (30-27, 30-27, 29-28)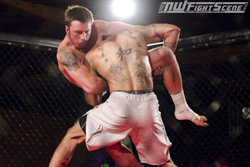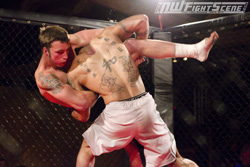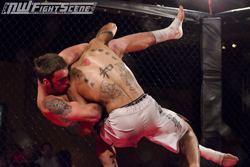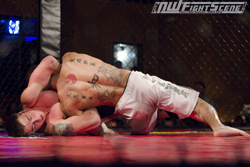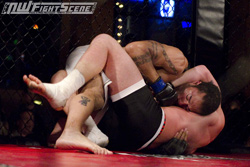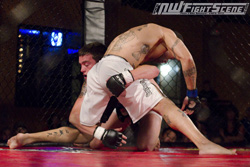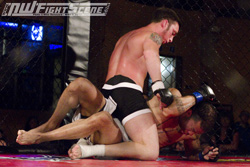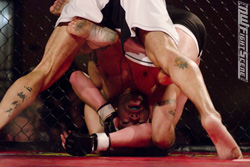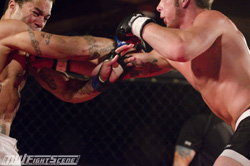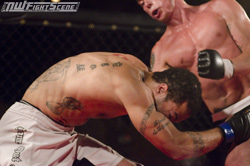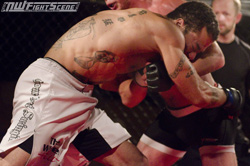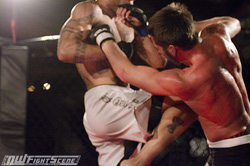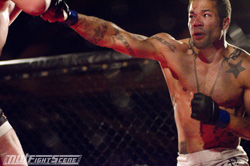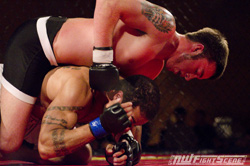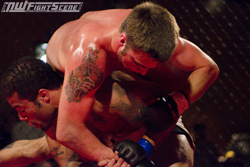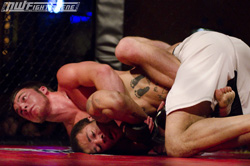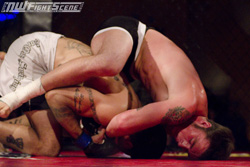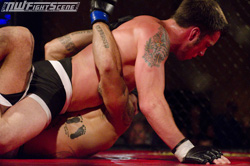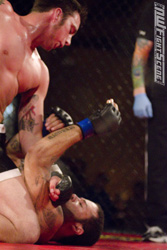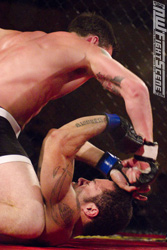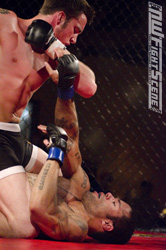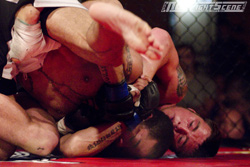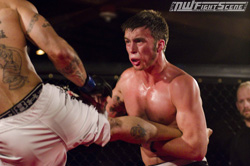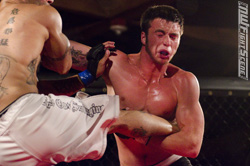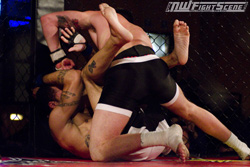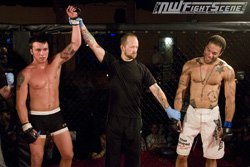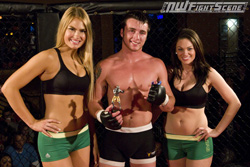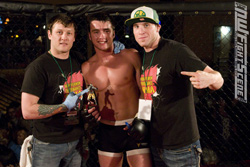 Bout 11 - 155 lb MMA
Codie Kidder def Shaun Crump by TKO @ 2:01 Rd 3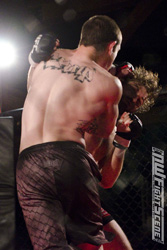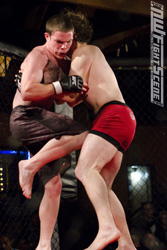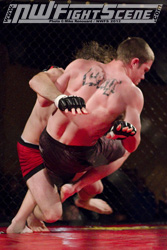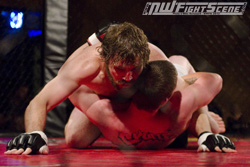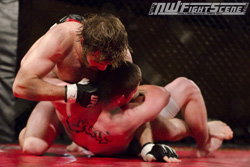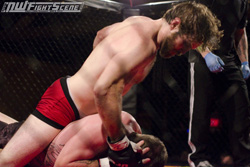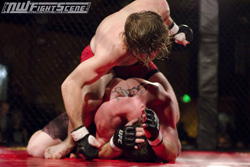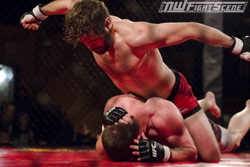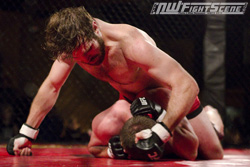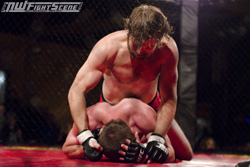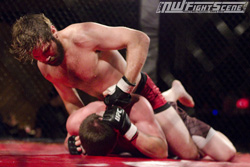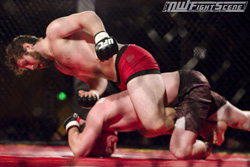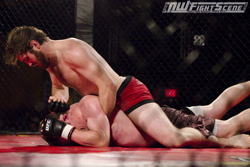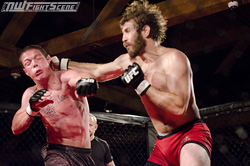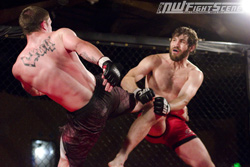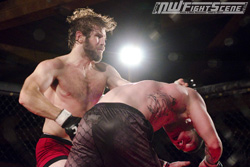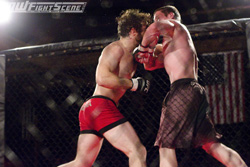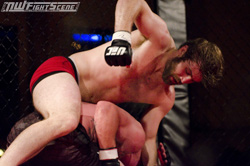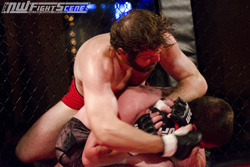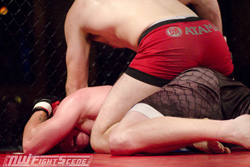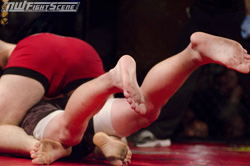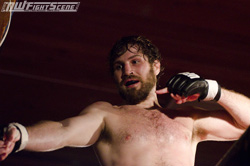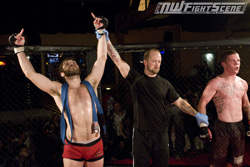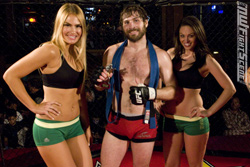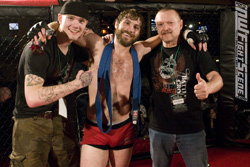 ---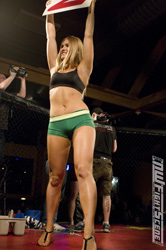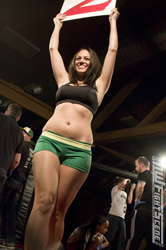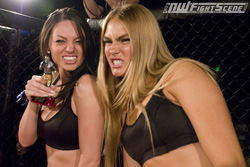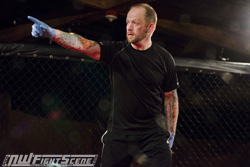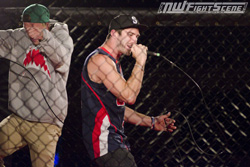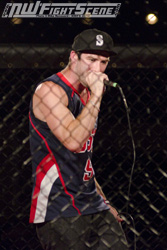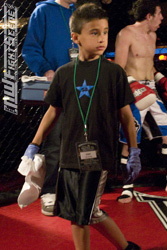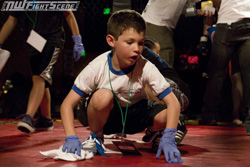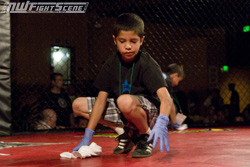 ---