ESPN2 Friday Night Fights - January 27th, 2012
Northern Quest Casino - Airway Heights, Washington
Photos by Dennis Merritt / Big Guy Photography
---
ESPN2 Friday Night Fights visited the Northern Quest Casino on Fri, January 27th for a night of high-octane professional boxing broadcast live across the country. A Banner Productions fight card, the main event featured Junior Welterweight contender Ruslan Provodnikov, training with Freddie Roach and who entered the bout with just 1 loss to 20 wins, going against NW boxer, David "El Torrito" Torres out of Othello WA. Provodnikov proved too much of a task for Torres, with the Russian dropping Torres quickly in the first round, to then patiently pummel Torres over the next 5 rounds. Torres did manage to land quick combos on occasion but it was all Provodnikov who unleashed a stiff left followed by a devestating right hand to put Torres on the canvas in the 6th. Torres rose but was unable to fend off the next barrage and was KO'd with 7 seconds left in the round.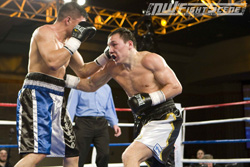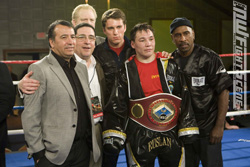 The fight of the night was the non-stop action in the televised co-feature bettween lightweights Ji-Hoon "Volcano" Kim out of South Korea and Yakubu Amidu, fighting out of L.A. and managed by actor Vince Vaughn. This was a real slugfest with the fighters going toe to toe over 10 rounds. Kim's power in the end was too much for Amidu and the judges called it 98-92, 97-93, and 96-94 in Kim's favor.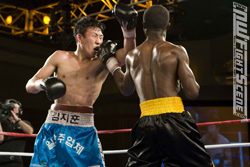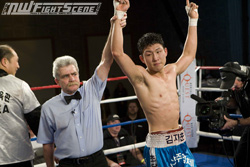 The undercard featrued five more excellant matchups. Heavyweight Shane Andreesen from BC outpointed Brazilian Rafael Zumbano Love over 8 rounds to take home another W. Garret "Good Nite" Simon made the TV broadcast and made good his promise of a first round KO with the end for LA based Marcus Dickerson coming at just 55 seconds in. Simon, who fights out of Puyallup WA, moves to 6-0-1 with the victory.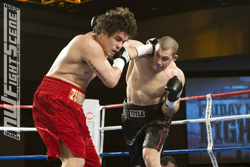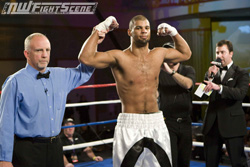 Heavyweight Brice Ritani-Cole scored a first round KO in his pro debut over Portland's Jake Wilson. Super Middleweight Mike Gavronski of Tacoma TKO'd Matt Palmer of Missoula MT at 2:00 in Rd 3. And fianlly, Justin "Kid Thunder" Jones was too much for local fighter Nalo Leal, taking home the 4 round decision win.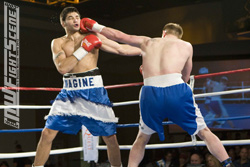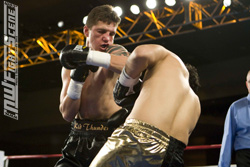 Fight fans can watch the replay of the broadcast online over at ESPN3.com.
More info on Art Pellulo's Banner Promotions at banner-promotions.com.
---
Main Event - WBO Intercontinental Junior Welterweight Title (10 rounds)
Ruslan Provodnikov (21-1, 140 lb - Russia) def David Torres (21-3-2, 137 lb - Othello WA)
by TKO @ 2:53 Rd 6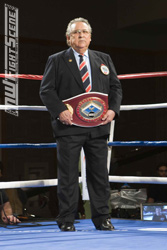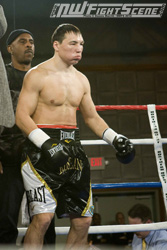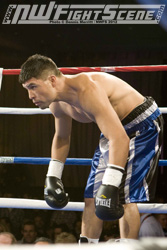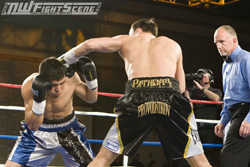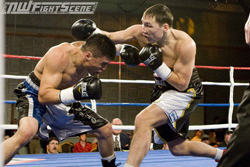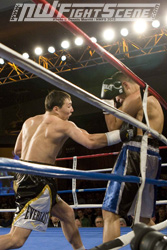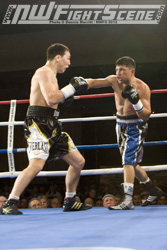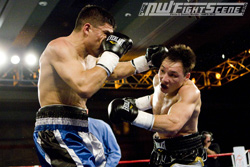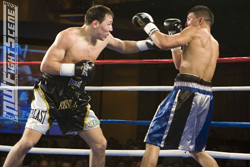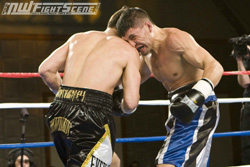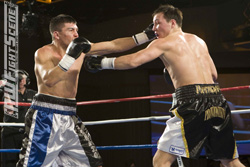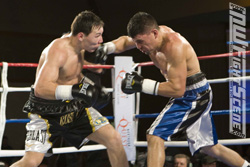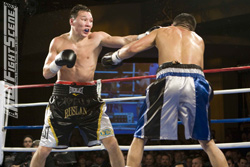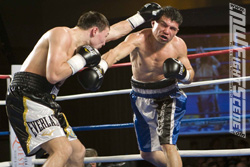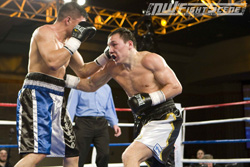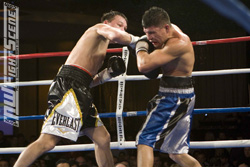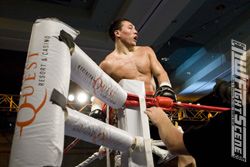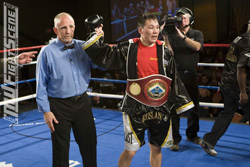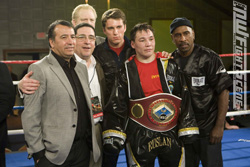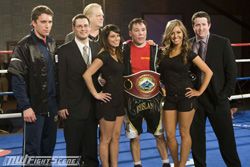 Co-feature - Lightweights (10 rounds)
Ji-Hoon Kim (23-7, 134.5 lb - S. Korea) def Yakubu Amidu (20-3, 132 lb - L.A.)
by Unanimous Decision (96-94, 97-93, 98-92)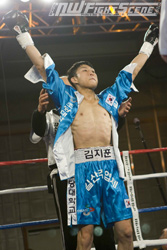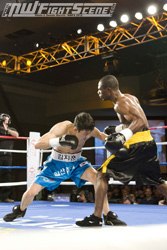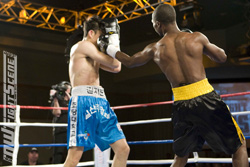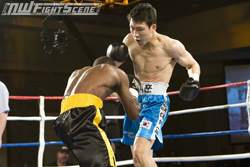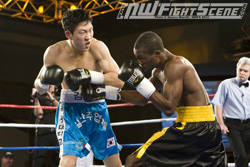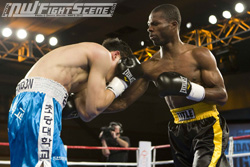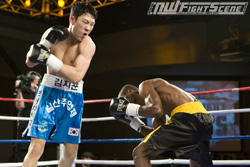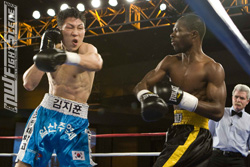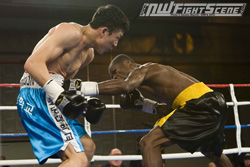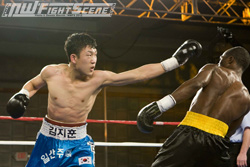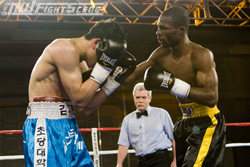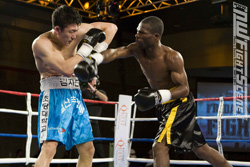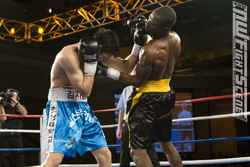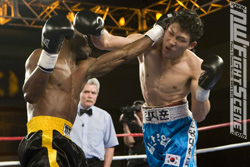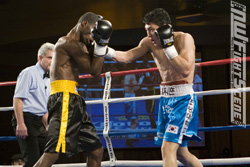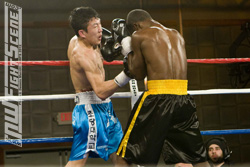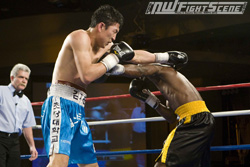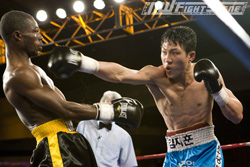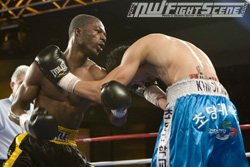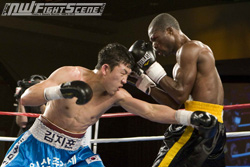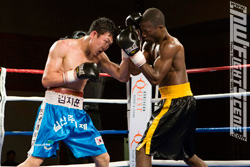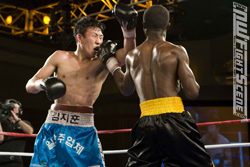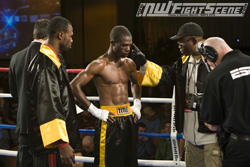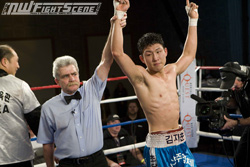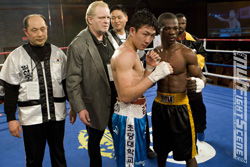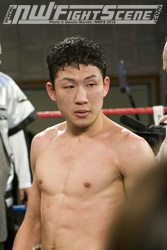 Undercard
Heavyweights (8 rounds)
Shane Andreesen (12-3, 224.5 lb - Qualicum Beach BC) def
Rafael Zumbano Love (31-5-1, 238 lb - Brazil) by Unanimous Decision (All judges 80-72)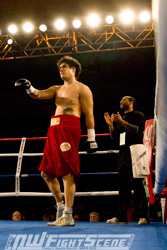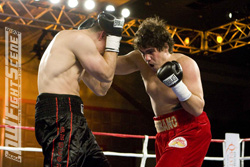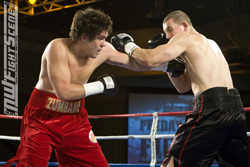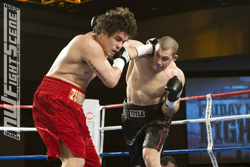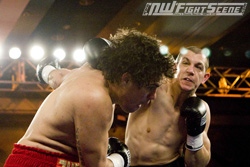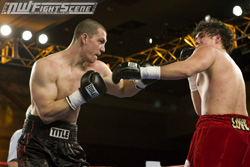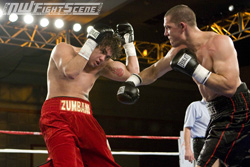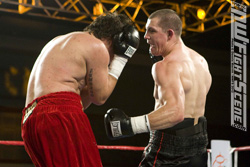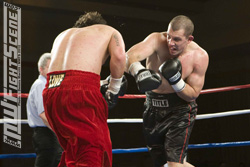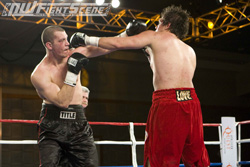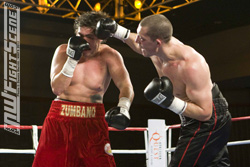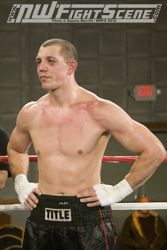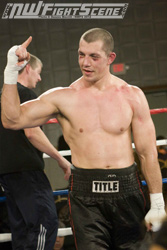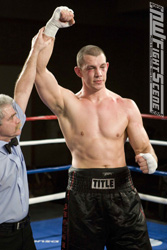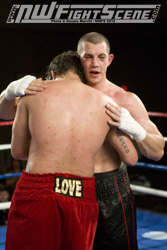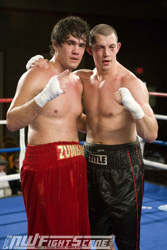 Cruiserweight (4 rounds)
Garret Simon (6-0-1, 198.5 lb - Puyallup WA) def Marcus Dickerson (4-3-2, 195.5 lb - Los Angeles) by KO @ 0:55 Rd 1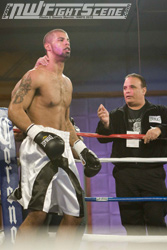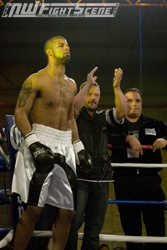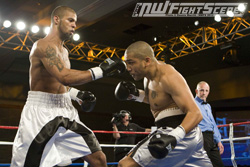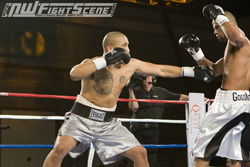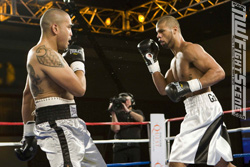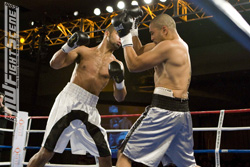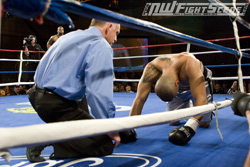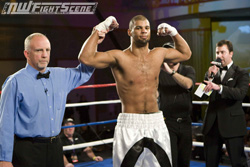 Heavyweights (4 rounds)
Brice Ritani-Coe (1-0, 291 lb - Las Vegas) def Jake Wilson (0-1, 211.5 lb - Portland)
by KO @ 1:38 Rd 1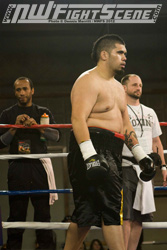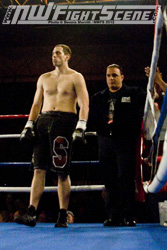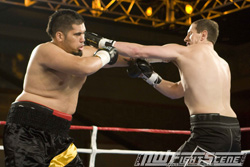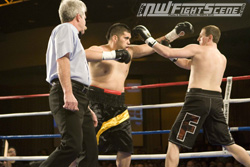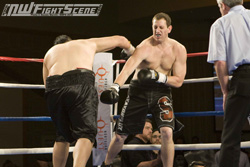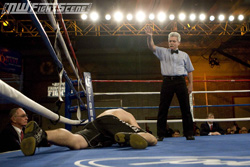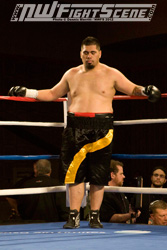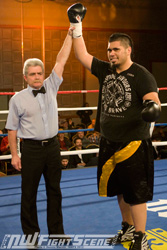 Super Middleweight (4 rounds)
Mike Gavronski (6-0-1, 167 lb - Tacoma) def Matt Palmer (2-4, 169 lb - Missoula MT)
by TKO @ 2:00 Rd 3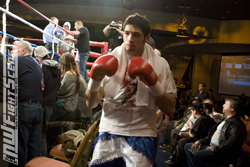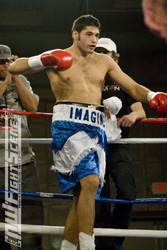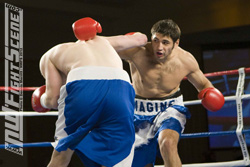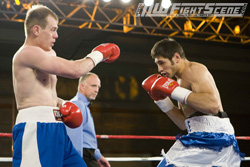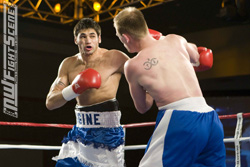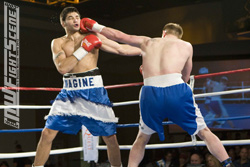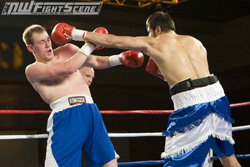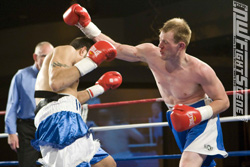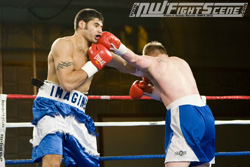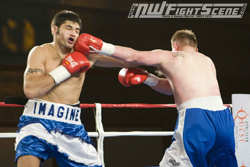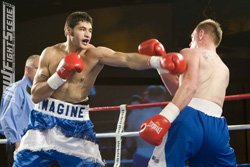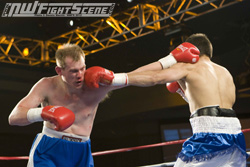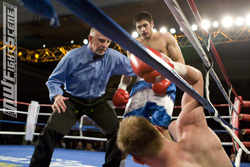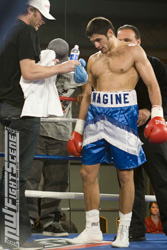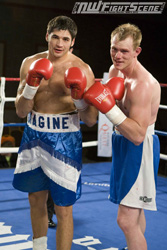 Welterweights (4 rounds)
Justin "Kid Thunder" Jones (4-0, 141 lb - Bellair FL) def Nalo Leal (4-14-1, 140.5 lb - Airway Heights, WA) by Decision (40-36, 39-37, 39-37)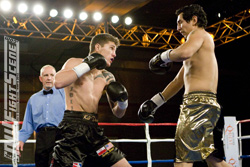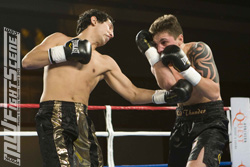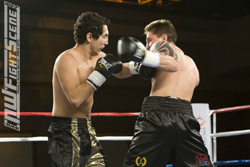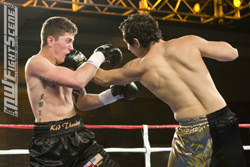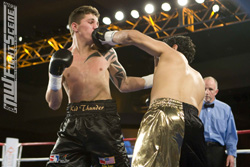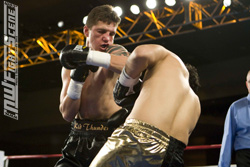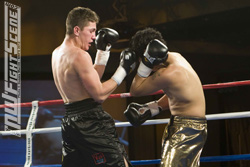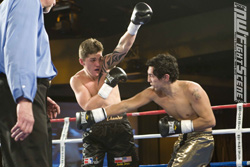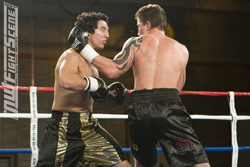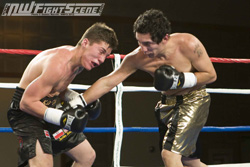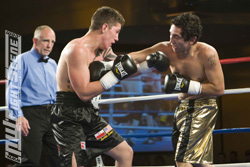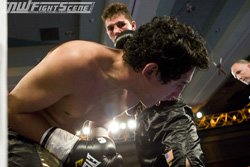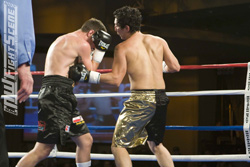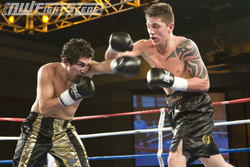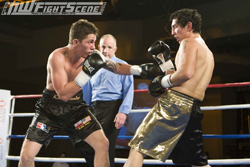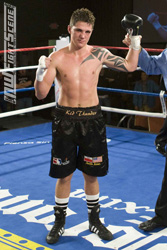 ---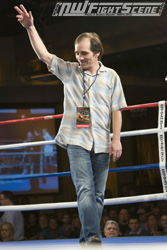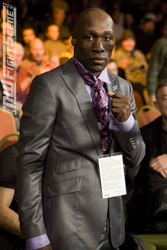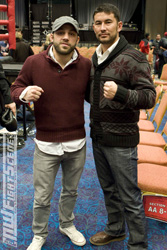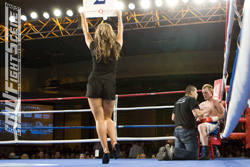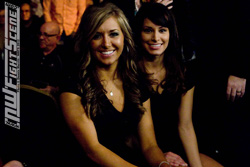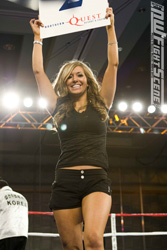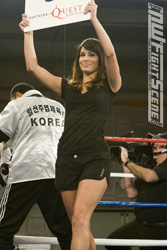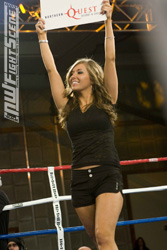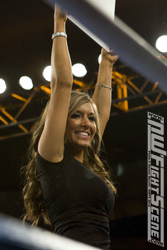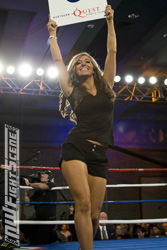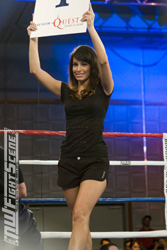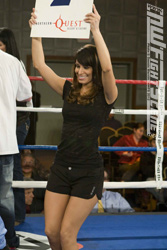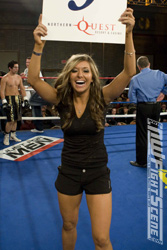 ---