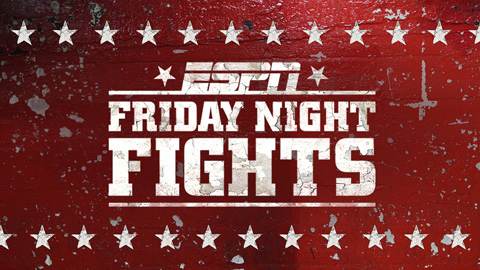 (SHELTON, Wash.) - For the first time, Little Creek Casino Resort - located a short drive from Seattle and Olympia - will host ESPN's popular "Friday Night Fights" series at Skookum Creek Event Center with a live airing on Friday, April 12th.
Former World Boxing Association (WBA) champion Rico Ramos (21-2, 11 KOs), of Los Angeles, clashes with Oscar Gonzalez (17-2, 13 KOs) of Veracruz, Mexico in a featherweight matchup.
In the highly-anticipated super middleweight battle, Farah "Quiet Storm" Ennis (20-1, 12 KOs) of Philadelphia travels to meet Francisco Sierra of Mexico (25-7-1, 22 KOs) in the co-feature event.
"Little Creek Casino Resort and the Squaxin Island Tribe are honored and excited to welcome ESPN's Friday Night Fights," said Little Creek CEO, Michael Starr. "It's nice to be working with Dan Goossen again, who specializes in putting on quality, professional shows that are competitive and crowd-pleasing. While this is our first nationally televised boxing event, it certainly won't be our last."
Both fights are scheduled for 10 rounds, presented by Goossen-Tutor Promotions, and will be shown live on ESPN2. Tickets are $40 and can be purchased by calling 800.667.7711 or online at www.little-creek.com. Doors open at 5:30 p.m.
The undercard features some promising Washington-state prospects including super featherweight Andres Ramos, of Eltopia who will take on Sammy Perez (1-1-1) of Vancouver, Wash. in a four-round match. Someone's unblemished record will fall when Landon Horseman (1-0), takes on Ray Lampkin (2- 0) of Vancouver, Wash. in a lightweight bout slated for four rounds.
Little Creek Casino Resort is the home of the highly acclaimed Salish Cliffs Golf Club and also recently celebrated the opening of Seven Inlets Spa, Skookum Spirit Cigar and Wine Lounge and a state-of-the- art RV Park.
For more information please visit www.little-creek.com or call 800.667.7711.
---

FIGHT CARD (Subject to change)
Main Event - Featherweight (10 Rounds)
Rico Ramos (21-2, 10 KO's - Los Angeles) vs
Oscar Gonzalez (17-2, 13 KO's - Tepic Mexico)
Super Middleweight (8 Rounds)
Farah Ennis (20-1, 12 KO's - Philadelphia) vs
Francisco Sierra (25-7-1, 22 KO's - Tepic Mexico)
Junior Middleweight (4 Rounds)
Oscar Molina (2-0, 1 KO - Norwalk CA) vs Daryl Gardner (1-1, 1 KO - Spokane)
Lightweight (4 Rounds)
Maurice Lee (Debut - Van Nuys CA) vs Sean Quinett (Debut - Spokane)
Super Lightweight (6 Rounds)
Ik Yang (10-0, 6 KO's - Dalian China) vs TBA
Super Featherweight (4 Rounds)
Sammy Perez (1-1-1 - Vancouver WA) vs Andres Ramos (1-0, 1 KO - Eltopia WA)
Lightweight (4 Rounds)
Landon Horseman (1-0 - Yakima) vs Ray Lampkin (2-0 - Vancouver WA))