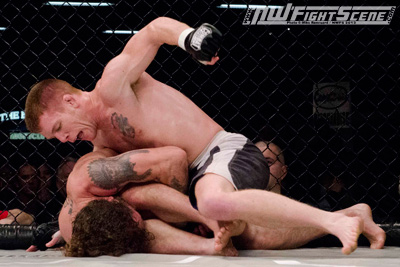 Drew "The Eternal Fire" Brokenshire will defend his CageSport Featherweight Belt for the 2nd time on July 6th when he takes on submission specialist Shorty Weikel in the Main Event of CageSport XXV in Tacoma. Drew speaks to NW Fightscene about his training for the upcoming fight, his thoughts on Shorty as an opponent, who he thinks might prevail in the Lee Morrison vs Julian Erosa 145 lb bout on the same card, plus much more...
---
---
Many thanks to Drew for taking the time out to do this interview. He'll be fighting Shorty Weikel in the main event of CageSport 25 July 6th at the Emerald Queen Casino in Tacoma. More info at halquistproductions.com.
Fight fans can find Drew online at twitter.com/EternalFireMMA and on Facebook.