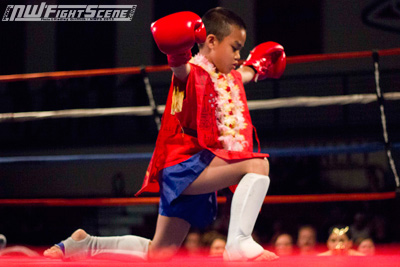 The United South East Asia Cultural Association (USEACA) and South Sound Martial Arts (SSMA) held their 6th annual Cultural Event Saturday May 4th at the beautiful Nisqually Youth Center in Olympia WA, showcasing many of the best Muay Thai gyms along the Pacific Coast, with fighters from Canada, Washington, Oregon, and California coming to compete.
In the Main Event, two fighters were competing for the NW Regional Amateur Title. Ron Pierce representing Nak Muay Gym of Vancouver Island, faced off against Josh Atkins out of Thongsai Muay Thai in Eugene Oregon.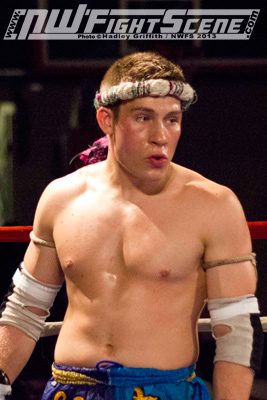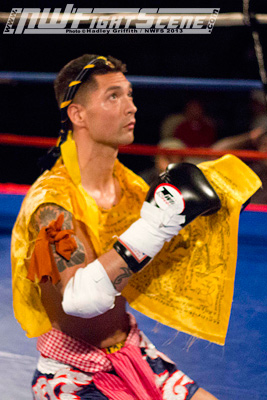 In round one, Pierce showed a very traditional Muay Thai composure - staying loose and setting a slow pace to warm up. Atkins was aggressive but Pierce would clinch toss Atkins to the canvas, or land a single heavy kick, or punch and circle.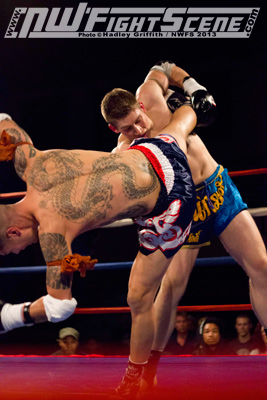 Pierce was methodical and walked Atkins down slowly, both fighters landing knees and elbows in the clinch. In round two, Atkins and Pierce applied combos and continued the clinch work of the first round, but Pierce was starting to push a little harder. Pierce's knees began to take their toll, and after a well placed knee to the stomach followed by two great elbows, the ref stepped in and stopped the fight at 1:00 of round two.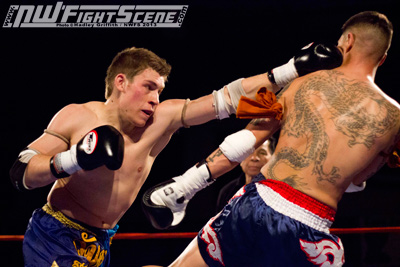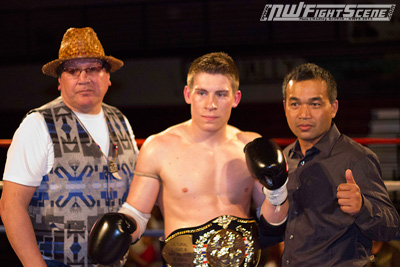 The Co-Main Event of the night was a five-round battle between Jared Teer from the Academy of Brian Johnson in Olympia and Marquis Ross from Malaipet Sasiprapa USA in Fresno CA. Ross came out with multiple heavy head kicks in the first round, a couple catching clean and slowing Teer down. But it was Teer that continued to move forward the entire time, and after a close second round, Teer began to dominate the fight.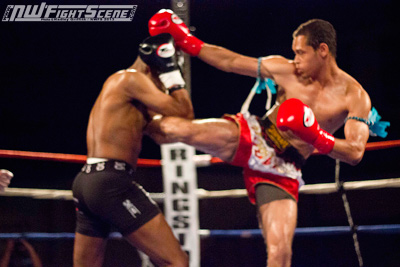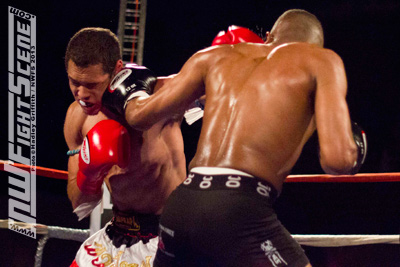 Both threw good punches and leg kicks - chopping at the lead leg and hitting just as hard. Ross moved around the ring well, forcing Teer to chase him down and the two would blast away at each other before Ross would circle away again. By the end of five heavy striking rounds, the judges unanimously awarded the belt to Teer.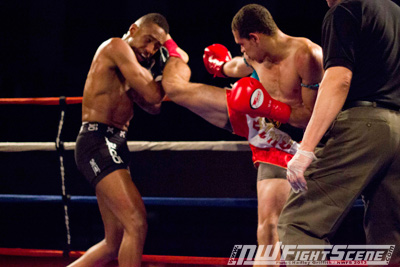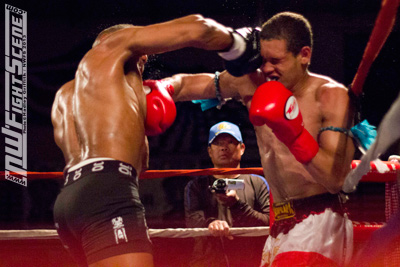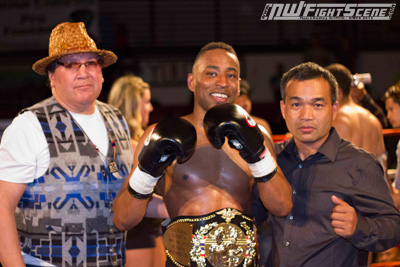 In USEACA's Fight of the Night, Cheryl Hashimoto from Nak Muay Gym fought to decision against Anna Haskin from Team Confidence. In a very even first round of kicks and punches, a slight edge went to Hashimoto for her forward movement.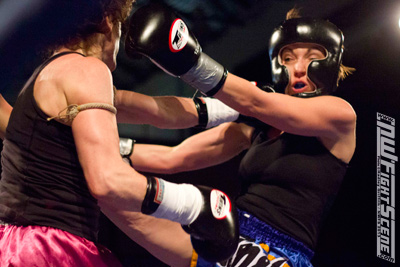 Haskin came back in round two, moving well and landing some very impressive punches down the pipe. Hashimoto adjusted for the third round and fired off kicks as Haskin continued to sling leather. The judges had Hashimoto winning a well-fought close contest.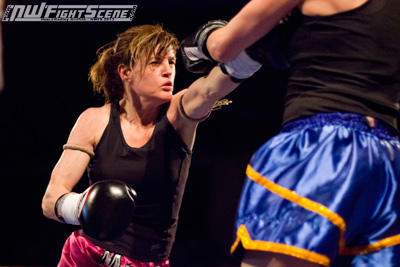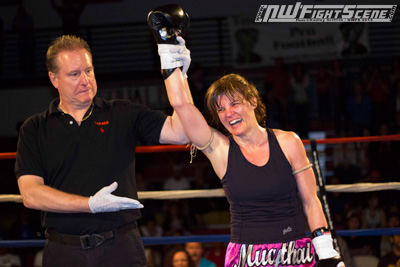 Sopaul Nhep from Northwest Martial Arts proved that refusing to be rattled and sticking to great technique will win out in his fight against independent Domeko Littleton. Littleton came out running and swinging wildly non-stop. Nhep had to move at a lightning pace to stay out of range of the haymakers and dug deep to force a controlled pace to the fight. After the first round, Littleton began to tire and Nhep was able to begin to employ his style of fighting, but still having to defend the combos Littleton unleashed. By round three, Nhep still had gas in the tank and Littleton was running on fumes. Nhep kicked, circled, punched, and clinched aggressively throughout the round and won a split decision from the judges.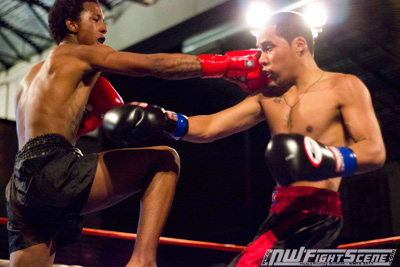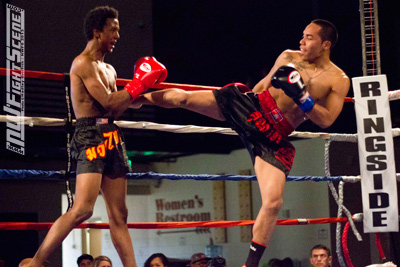 The sole knockout of the night came from the hands of Mark Wittig in his bout with Hiro Sitchaisai. Wittig (Team SSMA) was heavy handed and punch focused against the strong knees and kicks from Hiro (Chaisai Muay Thai), and would wade in eating whatever strikes he needed to in order to unleash his fists. It worked well when a heavy punch landed square and dropped Hiro face-first to the canvas at 1:00 of Rd 1.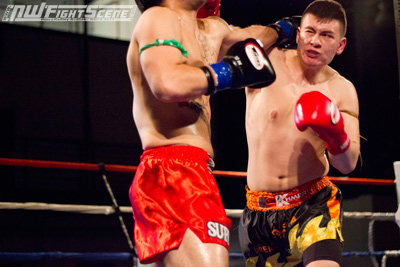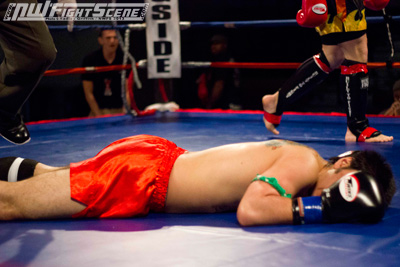 Learn more about the USEACA at useaca.com.
South Sound Martial Arts is online at southsoundmartialarts.com.
---