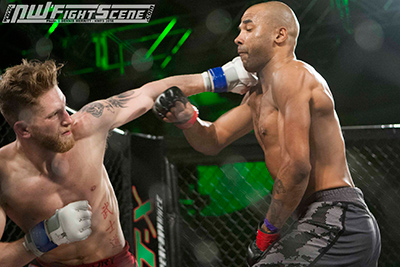 Austin Arnett throws a punch at Jerome Jones in the main event
Rick Little's Excite Fight promotion returned to the Northern Quest Resort and Casino last night with the latest Conquest of the Cage that featured 7 pro and 5 amateur MMA fights. The main event featured NW MMA veteran Jerome Jones of Spokane taking on red-hot Austin Arnett, fighting with Team Execution of Lewiston ID and coming in on a 10-fight win streak. In the house was UFC Bantamweight and Sikjitsu fighter Elizabeth Phillips.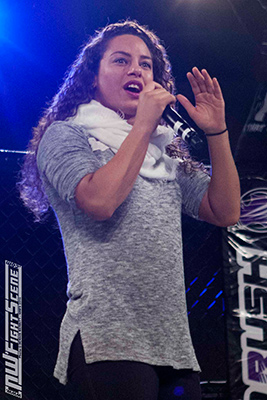 When the main event began, Jones moved forward early with a front kick and nearly landed a knee to Arnett's head. Arnett shows some flash with a big high kick that touches Jones face, and Jones answers with a kick to Arnett's head that elicits approval from the crowd. The pair battle for position in the clinch, Arnett breaking free with some well-placed knees to the body. Jones presses forward and connects with a powerful combo, then takes it to the mat with first a choke and then an armbar attempt. Arnett fights his way out of both and moments later, postures up and unleashes a flurry of pin-point punches that makes Jones give up his back. Arnett immediately moved into position, softened Jones up with a few well-placed punches, and sunk the fight ending rear naked choke at 4:40 of the first round. Great fight from both warriors and for Arnett, another strong win over a quality opponent, moving his professional record to 13-2.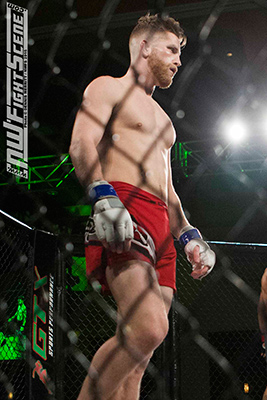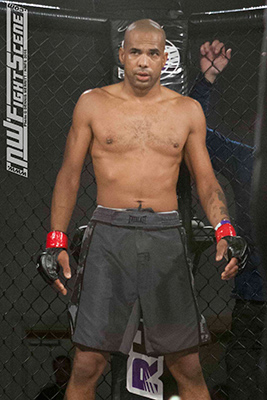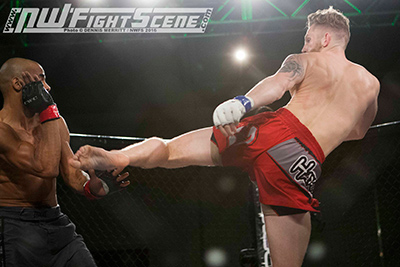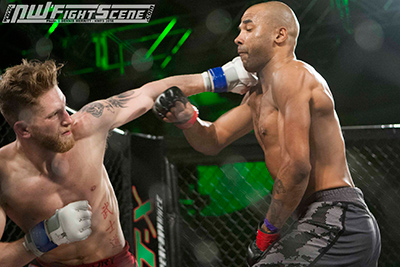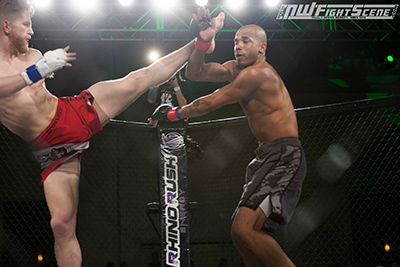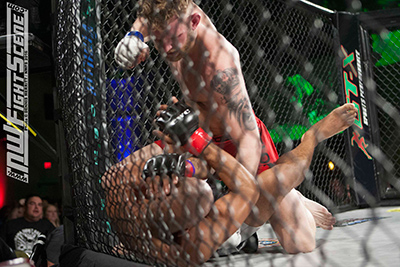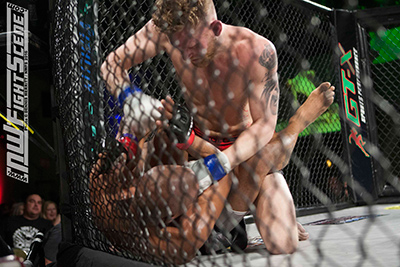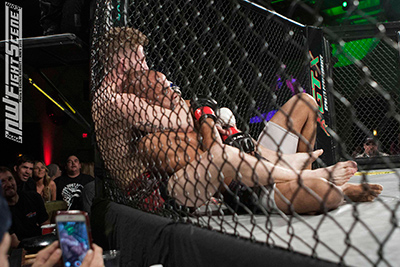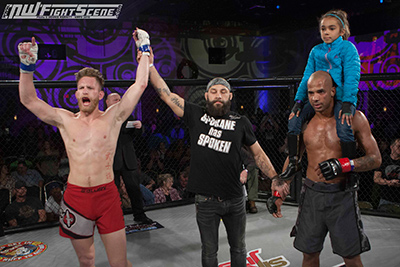 In the co-main event, undefeated Eric Higaonna at 4-0 took on Cody Simpkins who was making his pro debut. Simpkins came out aggressive, landing 4 or 5 hard kicks to Higaonna's midsection before moving in on a clinch. Higaonna though took Simpkins down to the mat and moments later, executed a beautiful armbar for an immediate tap from Simpkins at 46 seconds into the fight.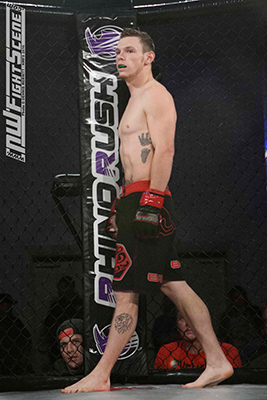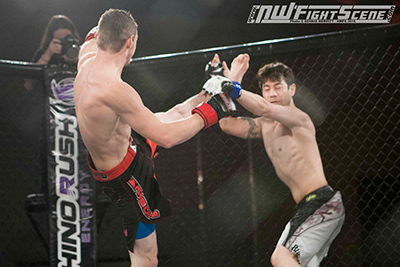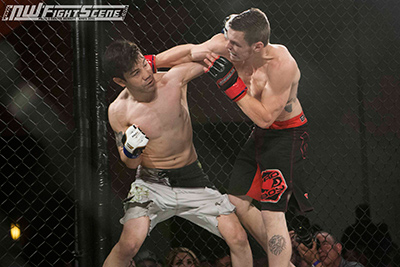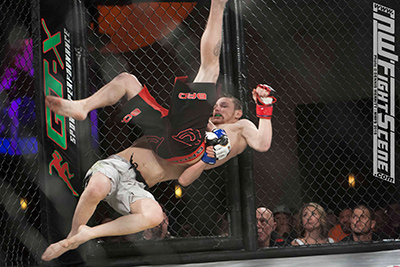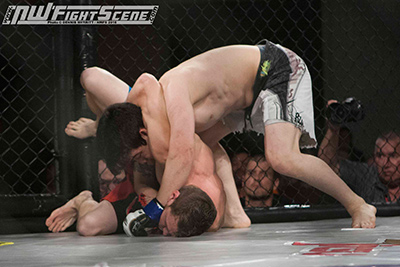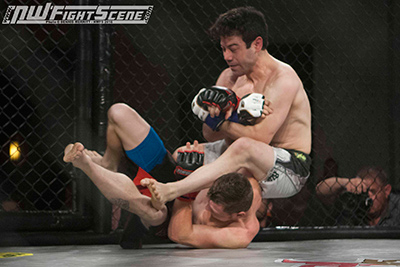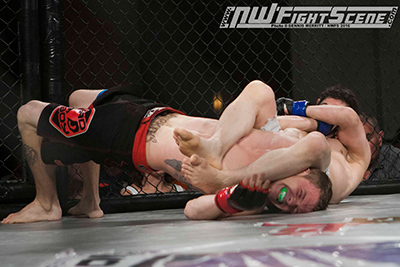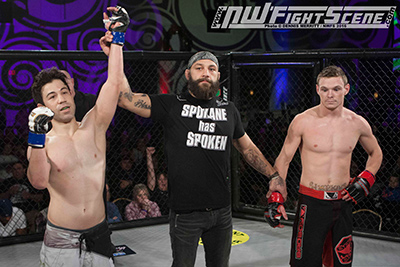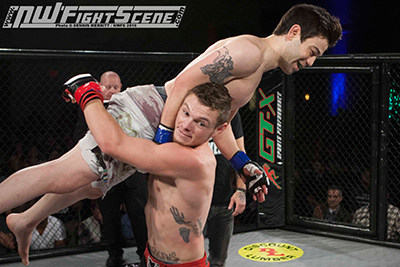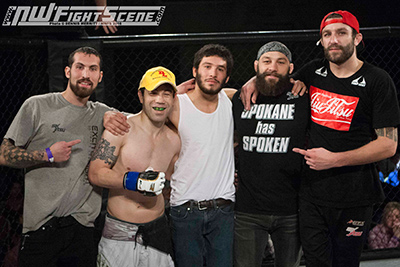 48-year-old Troy Berglund of Pasco won his pro debut over 54-year-old Ken "Taz" Bebout (2-1) by 2nd round TKO to strikes in a hard-fought lightweight bout.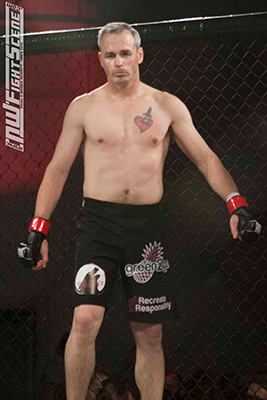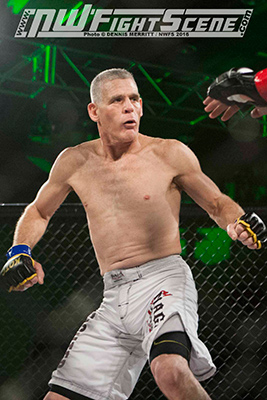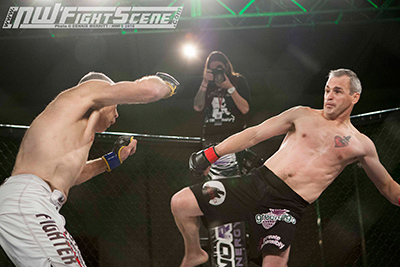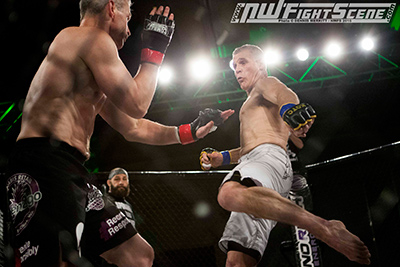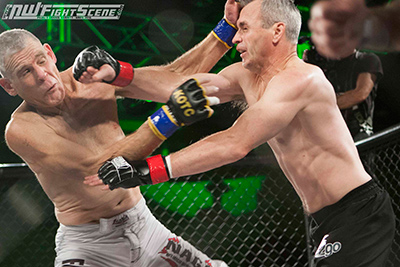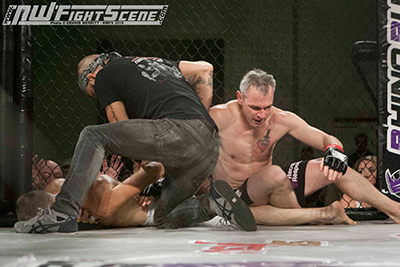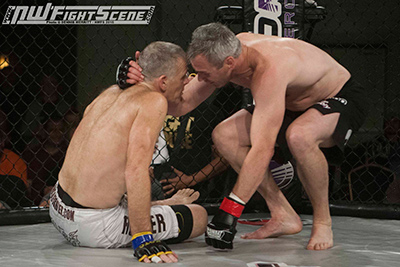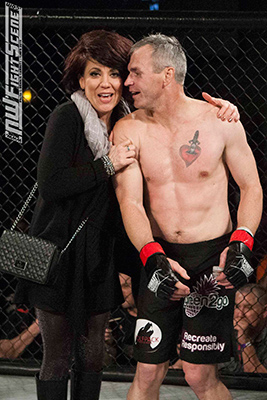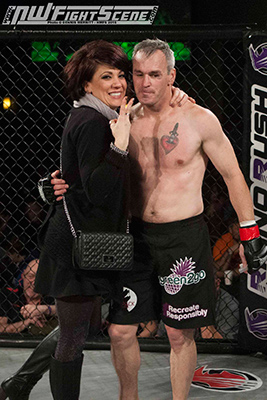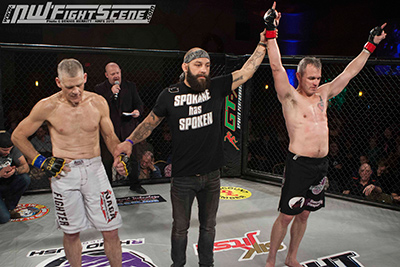 In a women's pro 135lb fight, Belgium's Cindy "Battlecat" Dandois stopped Spokane's Anjela Pink early in the first. At the opening bell, Pink charged hard and Dandois used that aggression against Pink, tossing her to the matt and trapping her in a crucifix before raining down strikes that forced a ref stoppage at 13 seconds in. A veteran of both Invicta FC and M-1, Dandois moves her pro record to 8-2.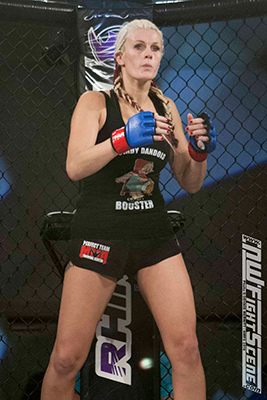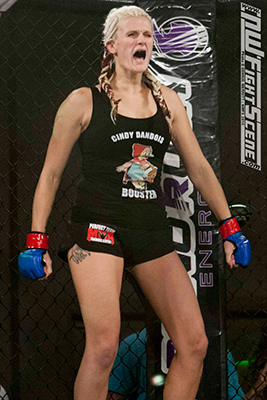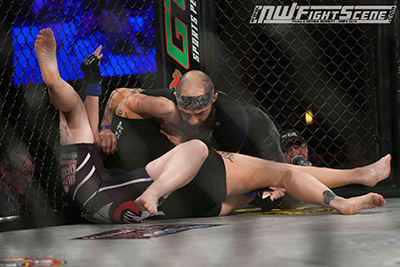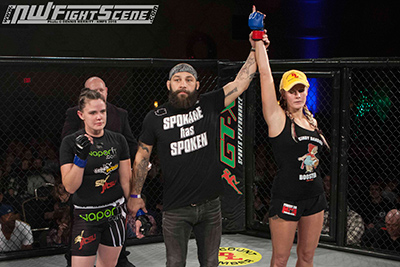 Knockout of the Night came from Tyler McGuire who dropped Pasco WA's Jose Mendoza with a spinning back fist that had Mendoza out cold at just 10 seconds into their 185 lb mtachup. McGuire moves to 6-0 as a pro with the win.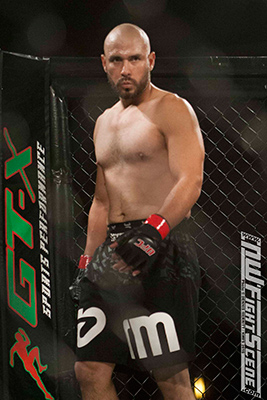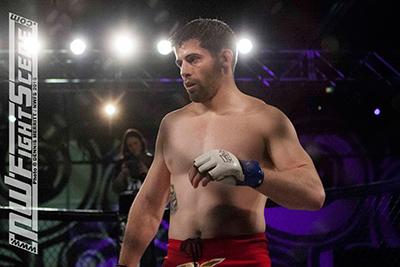 Chaz Jordan returned to the cage after a two-year hiatus and scored his 3rd pro win by way of 1st round rear naked choke of Jesse Gengler. It was Gengler who came out and put Jordan on the mat with a slick leg trip takedown. But Jordan was able to execute a nice reversal on the ground and then took Gengler's back and put him to sleep at 45 seconds into the 170 lb contest.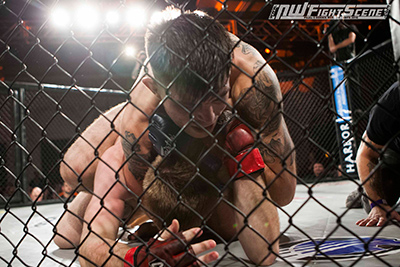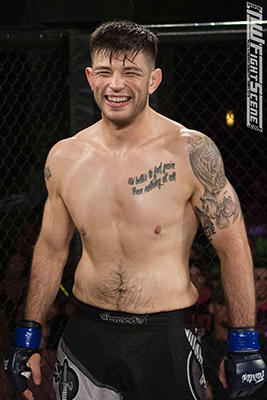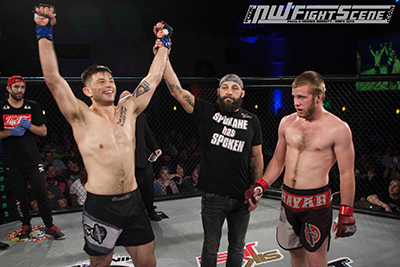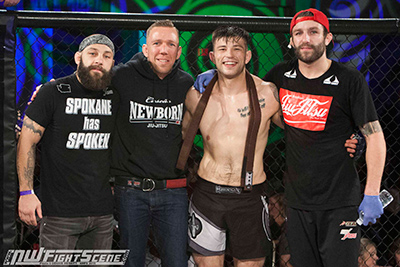 CDA's Tracy O'Brien finished Robbie Dodgin of Walla Walla with a North-South Choke in the first round of their 170 lb bout.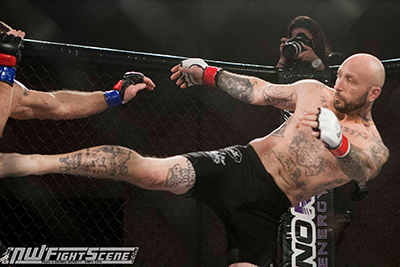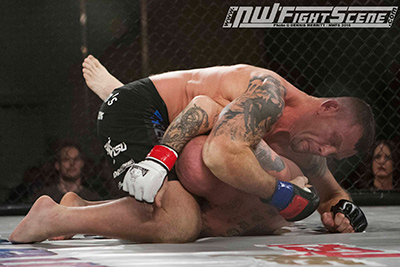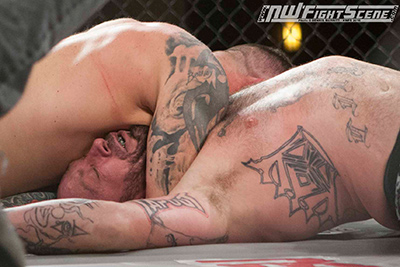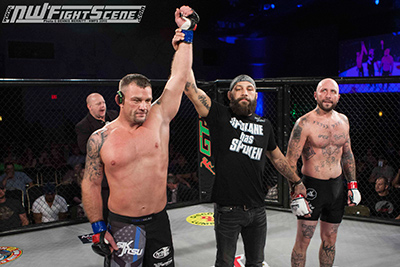 Sikjitsu's Cordell Chunn captured the ExciteFight MMA Amateur 170 lb belt by way of 2nd round KO of Chris Schell.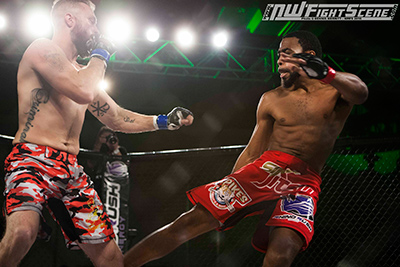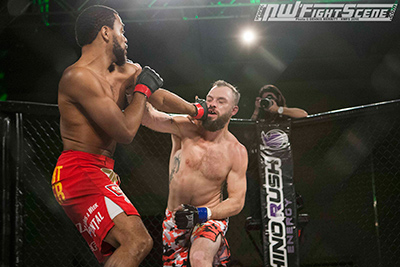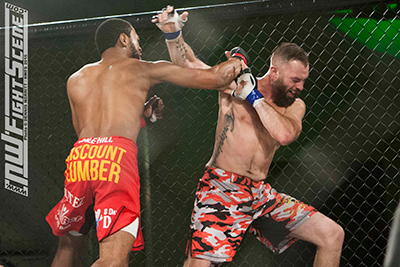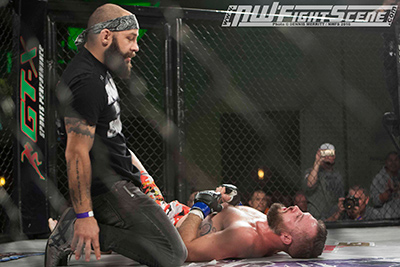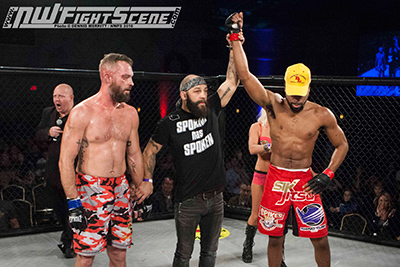 Elijah Ross won the ExciteFight MMA 155 lb Title with a first round TKO of Joe McHale.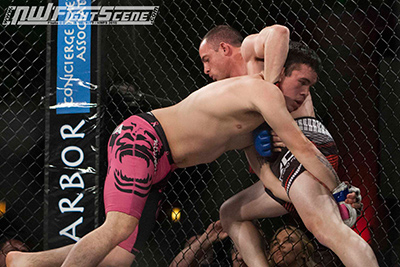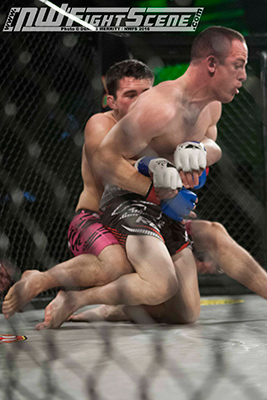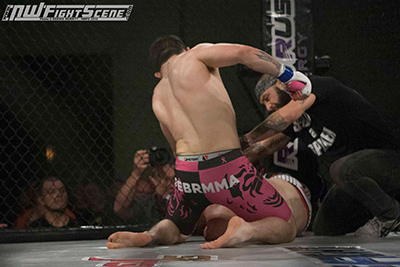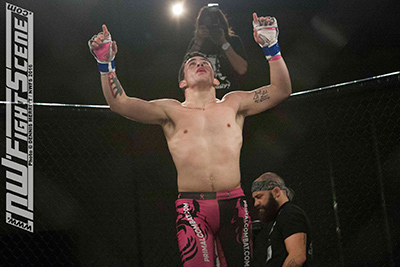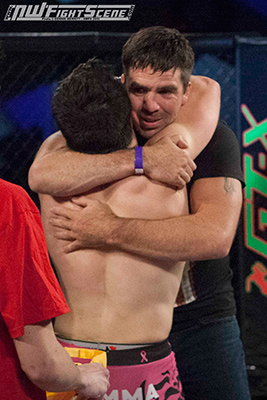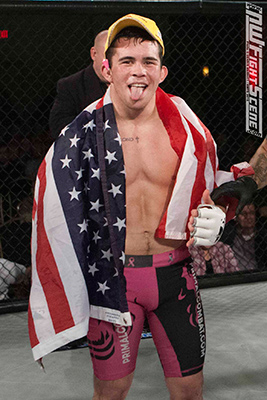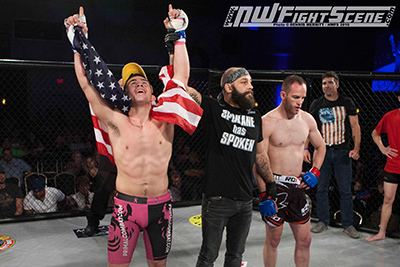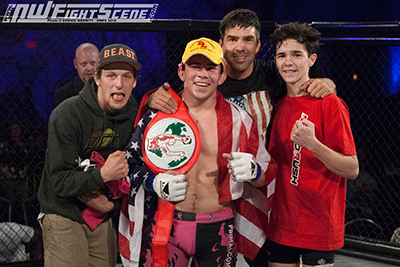 Dusty Wetzler submitted Hunter Orgill with a 1st round RNC to win the ExciteFight MMA Heavyweight strap.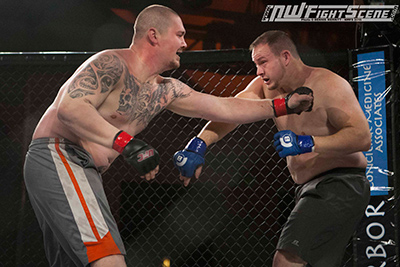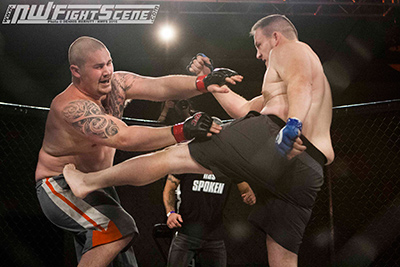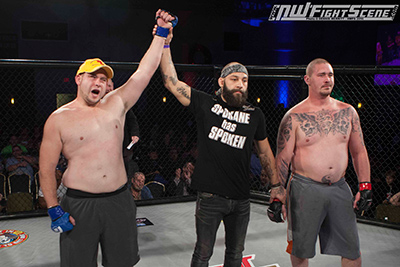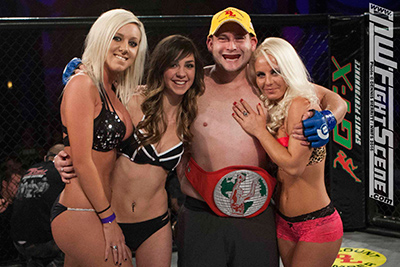 In the ExciteFight 205 lb Championship, Adam Clark came out on top via a 1st round TKO to strikes of Chance Haskins.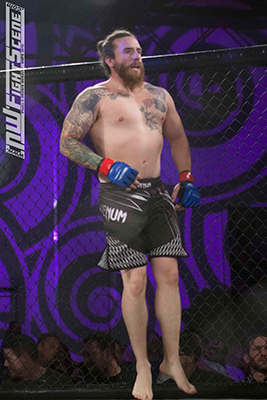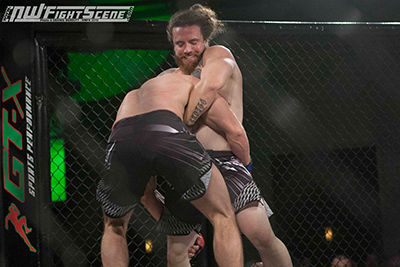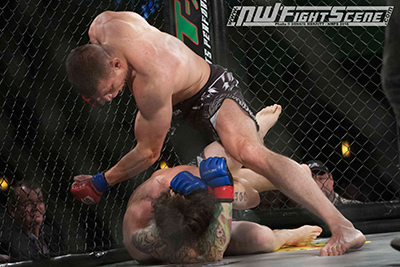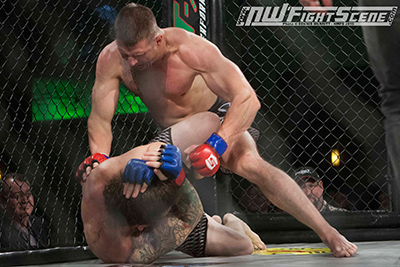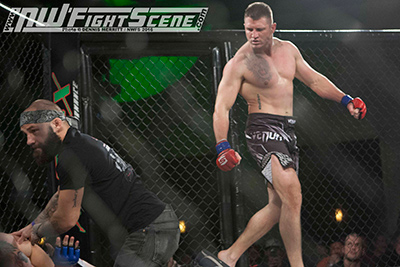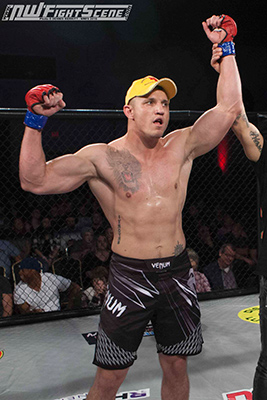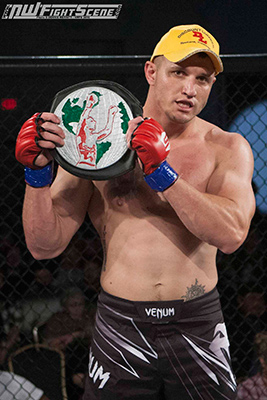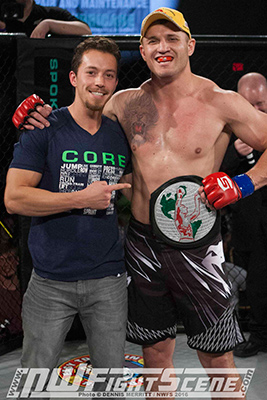 Coeur d'Alene's Shane Creech took home the W with a 1st Rd TKO of Spokane's Ed Pink in an amateur 170 lb matchup.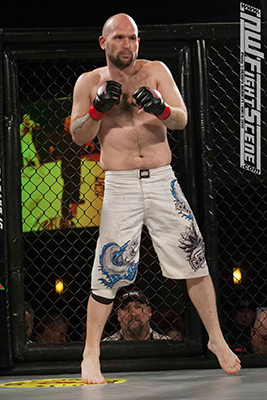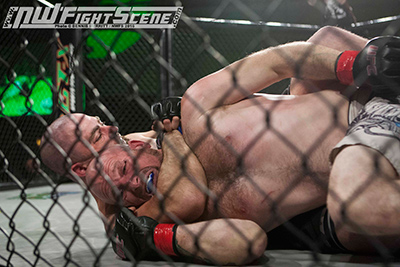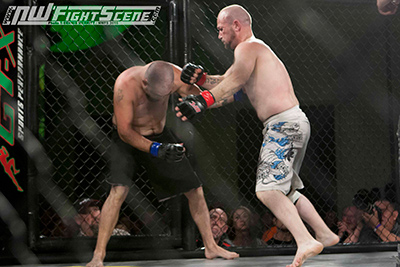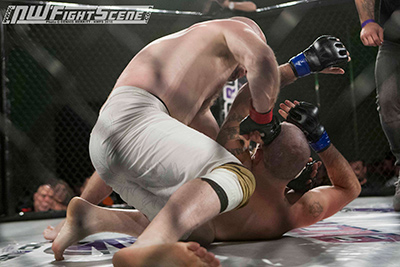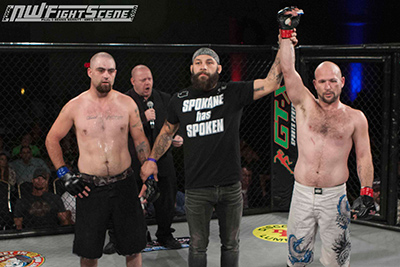 Anish Ammanathu beat Cadence Ross in a grappling contest.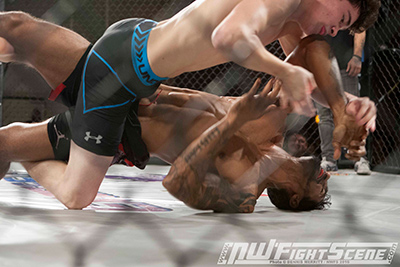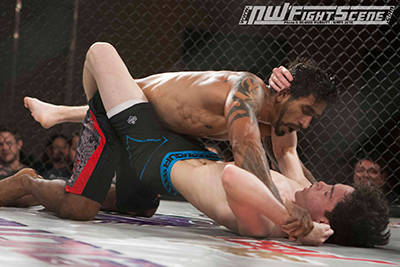 Learn more about ExciteFight at excitefight.com.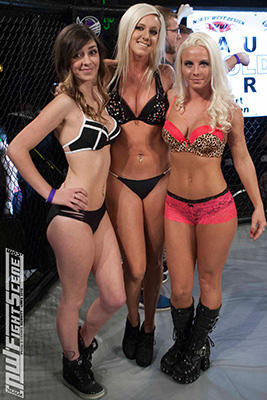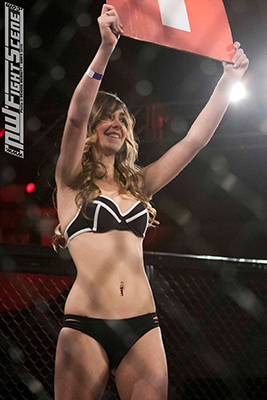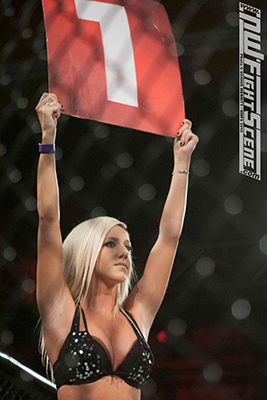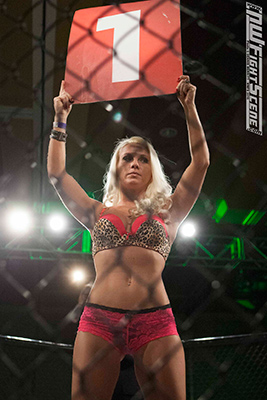 ---