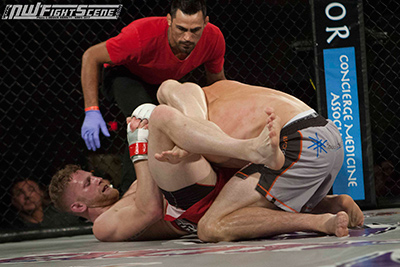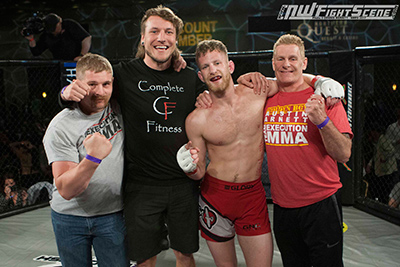 Austin Arnett victorious in the main event via 2nd Rd Triangle

Rick Little's ExciteFight MMA returned to the Northern Quest Casino on June 10th for another thrilling edition of the Conquest of the Cage. A total of 4 professional and 6 amateur MMA bouts went down, including the ExciteFight Amateur Featherweight Championship. In the main event, a pro lightweight showdown took place between red-hot Austin "Golden Boy" Arnett - coming in with 12 straight wins - taking on solid Coeur d'Alene fighter Jacob Jokela.

At the opening bell, the fight went into a clinch followed by Arnett taking Jokela to the mat. Jokela wound up in an advantageous position against the cage and worked hard to keep Arnett under him as he tried to score with ground and pound. Arnett neutralized much of Jokela's offense but in going to escape, Jokela took his back and Arnett had to fight off a RNC choke before reversing just before the bell.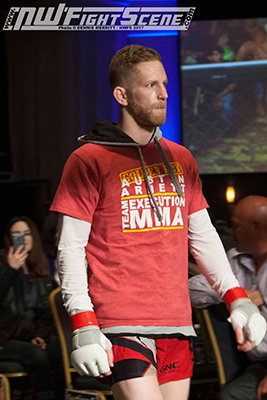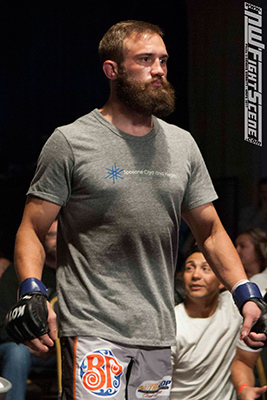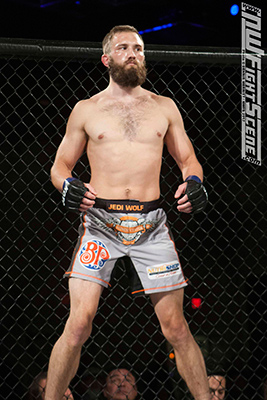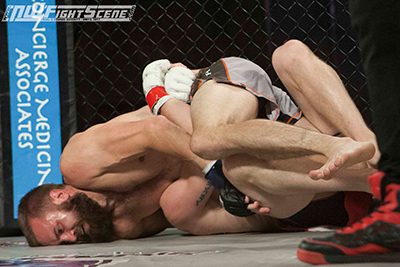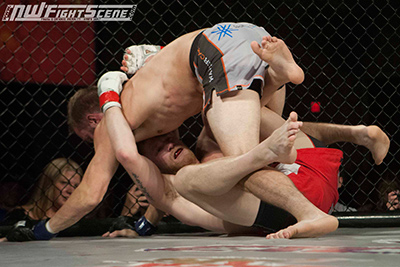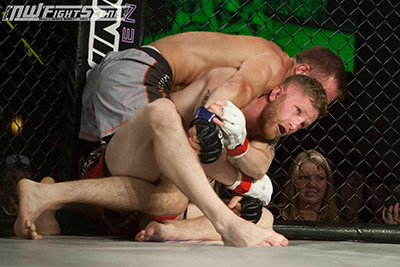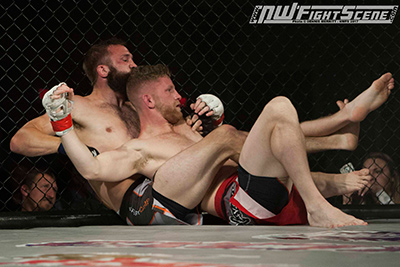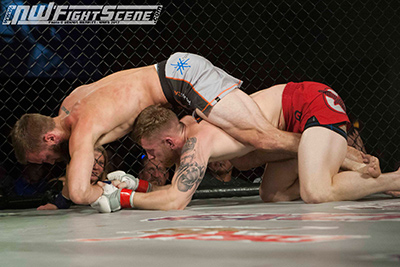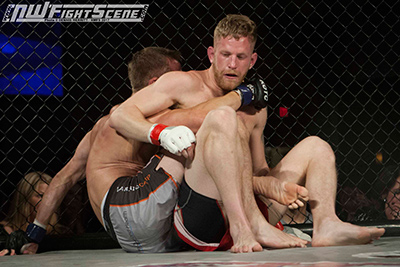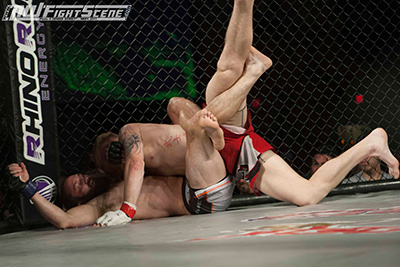 In the 2nd stanza, Jokela came out aggressive with his striking but Arnett stayed patient and when Jokela shot low for a takedown, Arnett took his neck looking for a standing guillotine. Jokela tripped him to the mat but Arnett was quick in locking up a triangle choke and eliciting a tap from Jokela just under a minute into the round. Great finish for Arnett who moves his pro record to 15-2 and will certainly be competing on a bigger stage soon.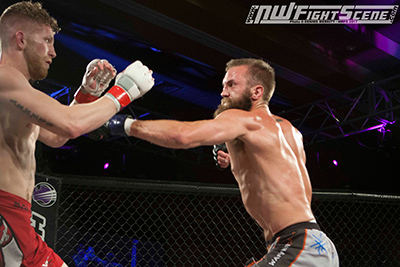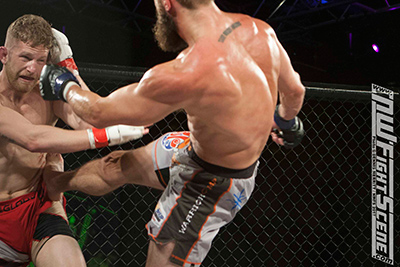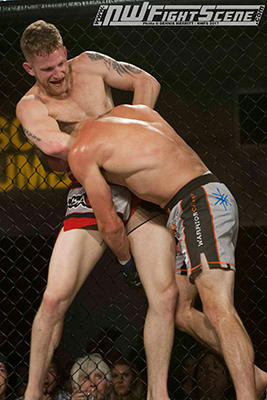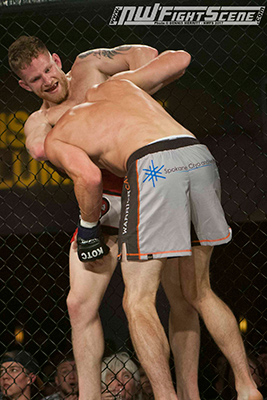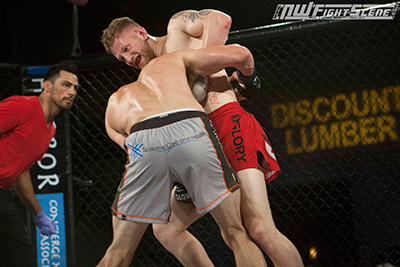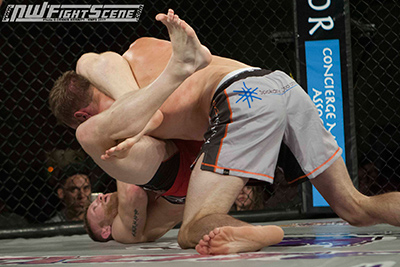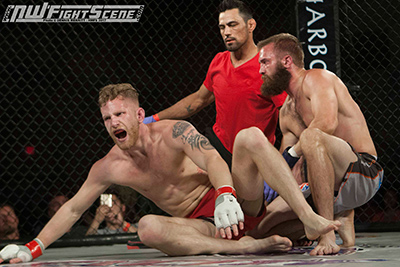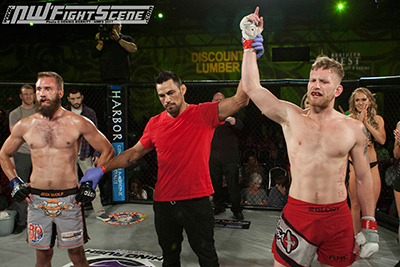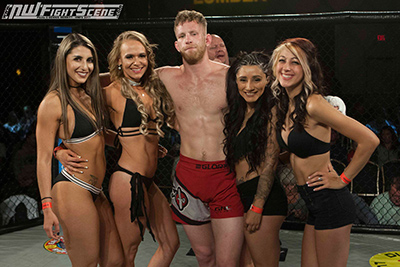 In the co-main event, pro featherweight Gustavo Lopez, fighting out of Las Vegas by way of Wapato WA, beat Walla Walla's Chris Dempsey via 1st round armbar. Dempsey came out with a high kick and then a superman punch to get to a clinch, but a slip to the canvas left him vulnerable and Lopez immediately capitalized by moving into to side control and then taking full mount to rain down strikes. Lopez then transitioned to a fight ending armbar just under a minute into the fight. Lopez, a veteran of Bellator MMA and Combates Americas, moves to 8-2 as a pro with the win.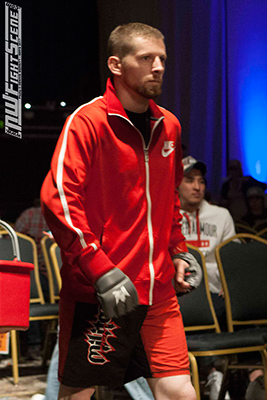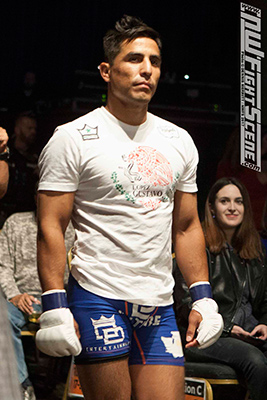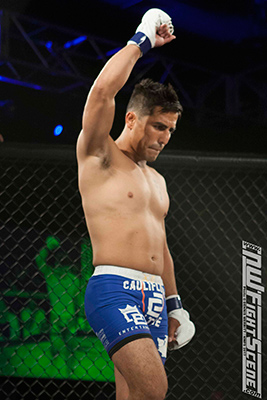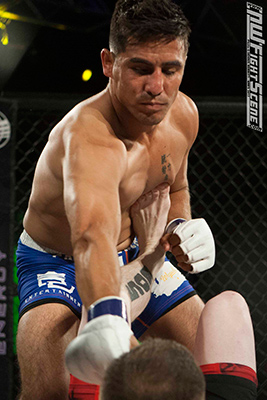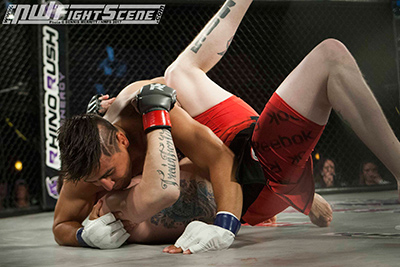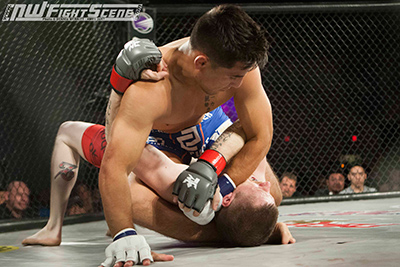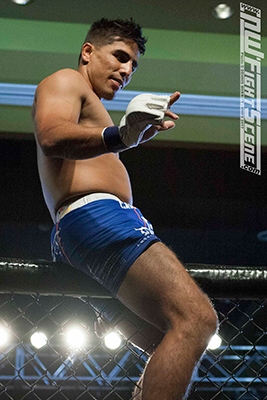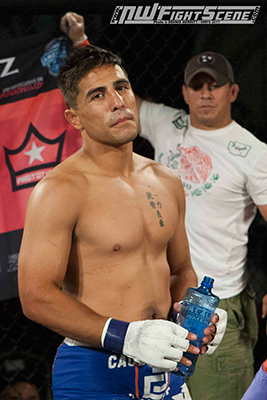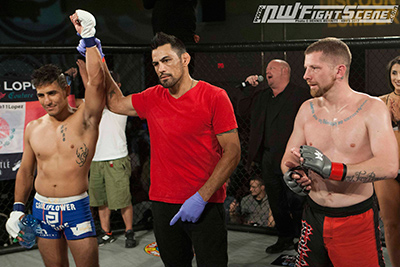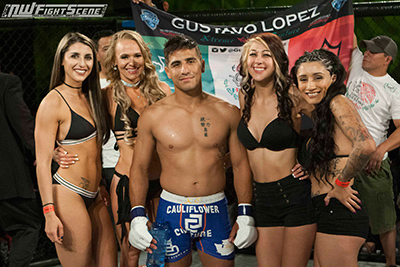 In a pro welterweight matchup, Richie Bondurant came out with punches and drops for a takedown, but it was opponent Adam Collins tossing Bondurant to the canvas and unleashing a series of ground strikes before transitioning to a tight triangle. Bondurant stayed patient and eventually worked himself free to reverse and then gain mount and throw bombs of his own. In the 2nd, after a wild exchange on the feet, the bout went to the mat with Bondurant in top position. The taller Collins though utilized his length to trap Bondurant's arm and stretched out to force the tap. Excellent fight.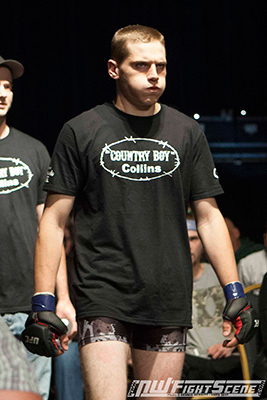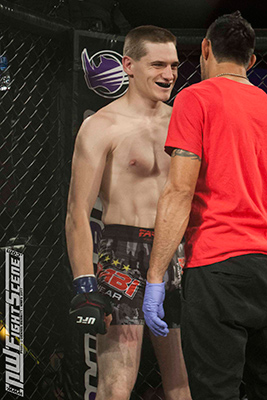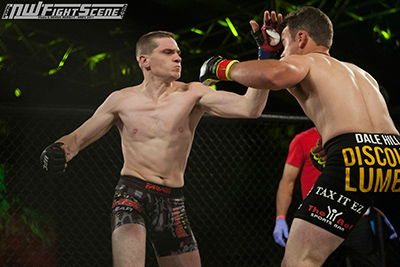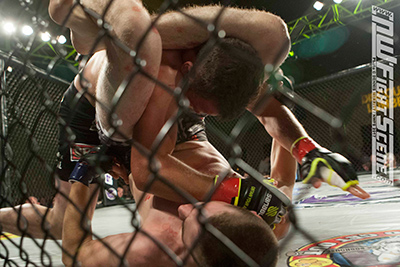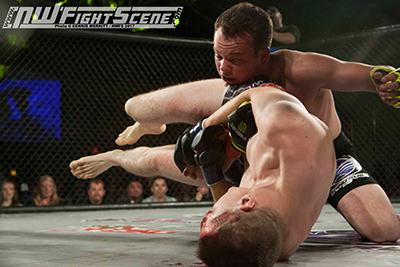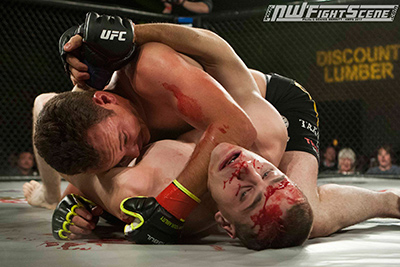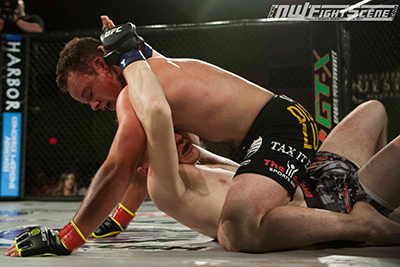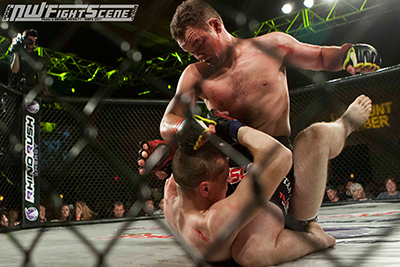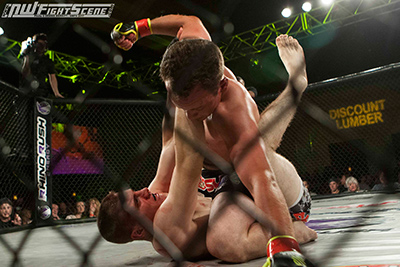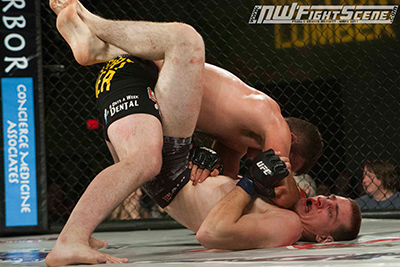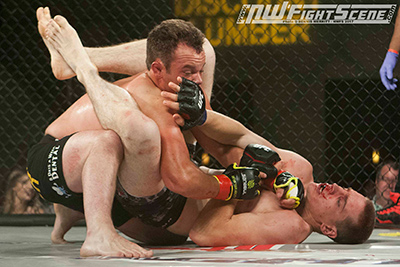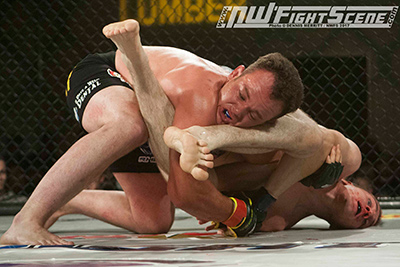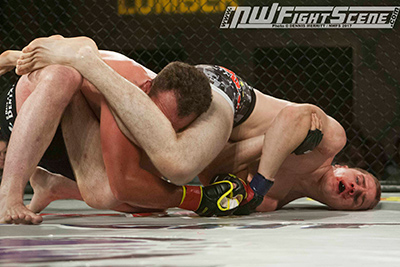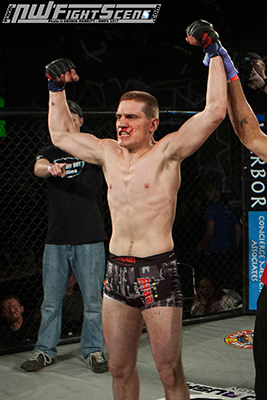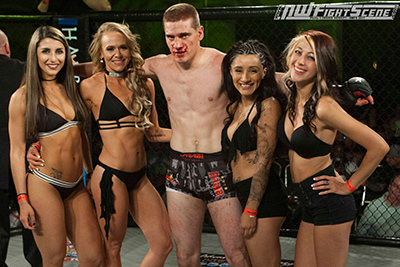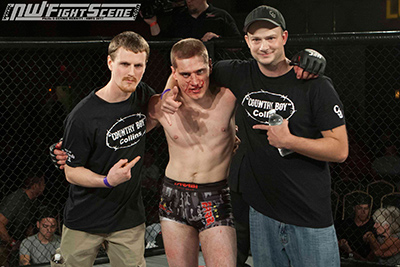 A female pro 125 lb contest ended with Coeur d'Alene's Ericka Ketchum defeating Spokane's Janette Castillo via 1st rd rear naked choke. Castillo found success early with her standup, landing clean combos while she moved to keep distance. Ketchum though was constantly coming forward and from the clinch, scored with punches and knees. The two combatants traded back and forth before the fight went to the mat. Ketchum in top position threw down hard punches. Castillo turned to escape and gave up her back with Ketchum immediately moving in and sinking the fight-ending choke midway through the first round.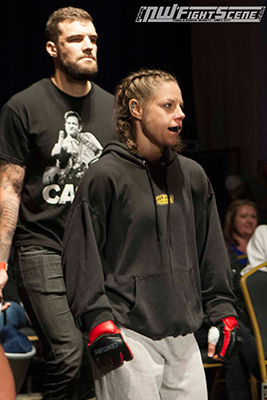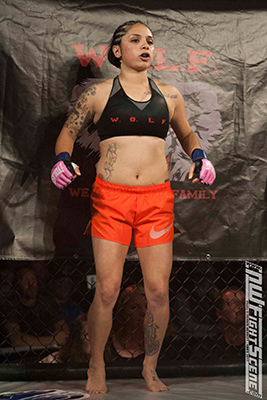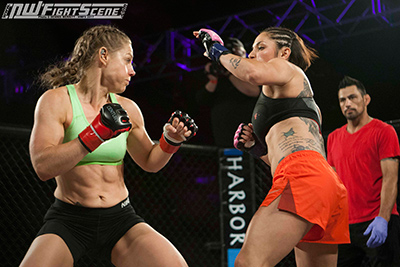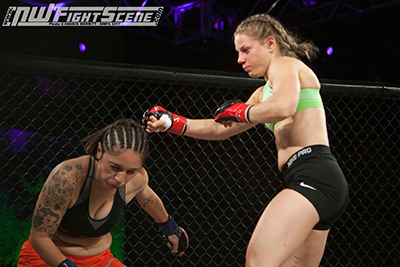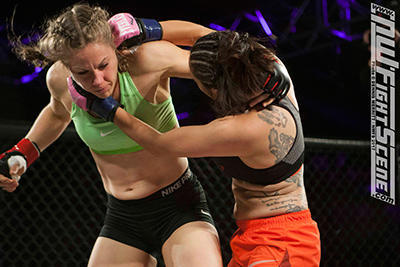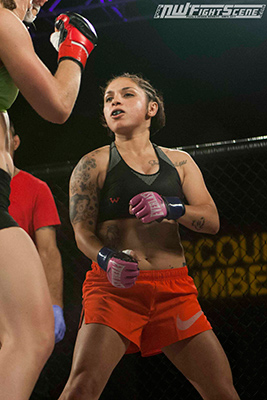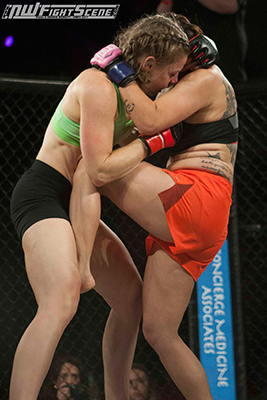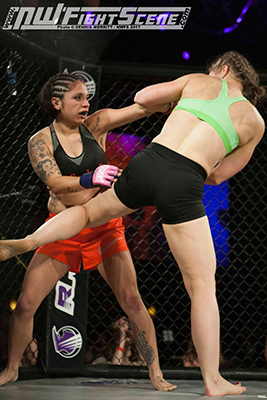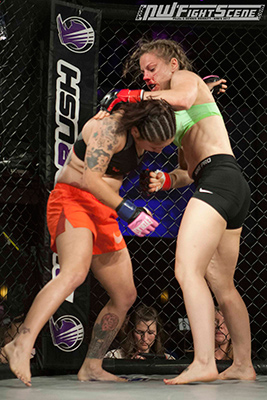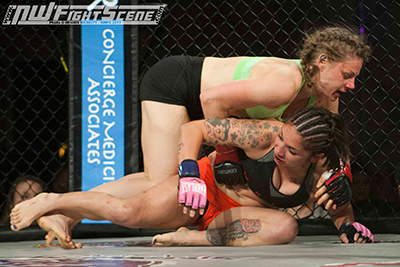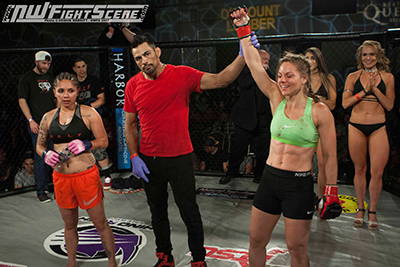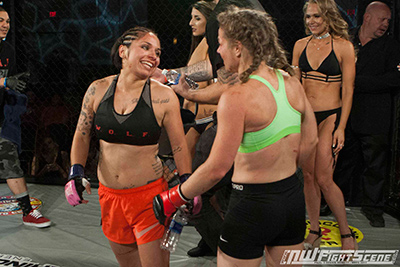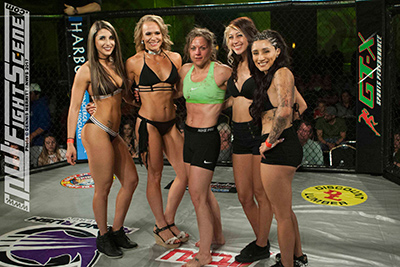 The vacant ExciteFight 145 lb Title was on the line between Taylor Rogers and Brent McNeil. Both men came out throwing wild punches before they clinched up and it went to the canvas. Rogers had top position but it was McNeil who nearly finished Rogers with an inverted armbar. Rogers though did well to defend and eventually regained top position after trying to slam his way free from the hold. In the 2nd, a takedown from Rogers put him top position but it was again McNeil going for another armbar. This time though, Rogers slammed his way out and in the ensuing scramble, took McNeil's back and sunk the rear naked choke to take home the ExciteFight Amateur Featherweight belt.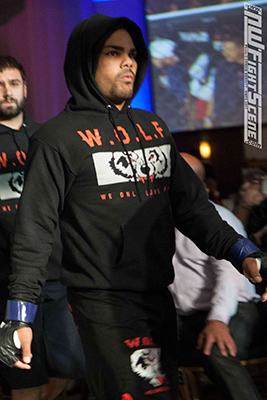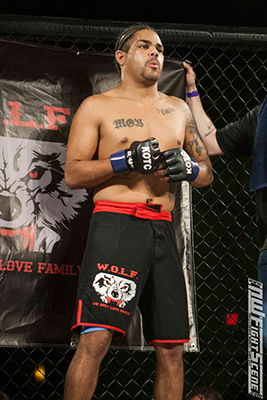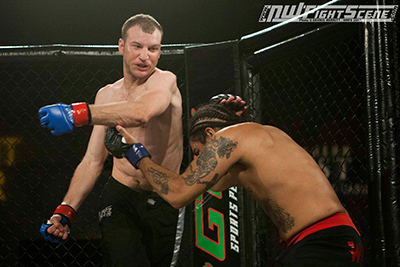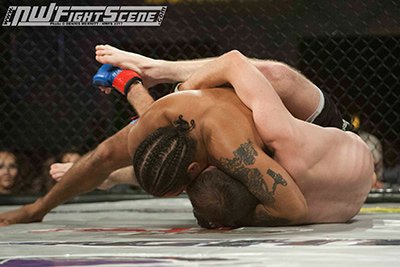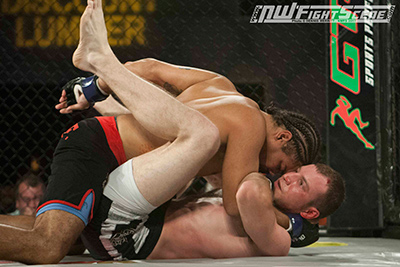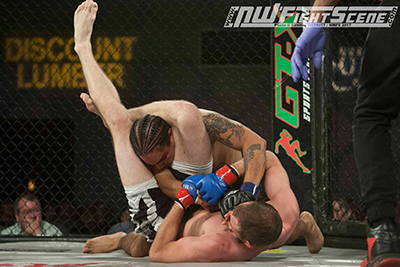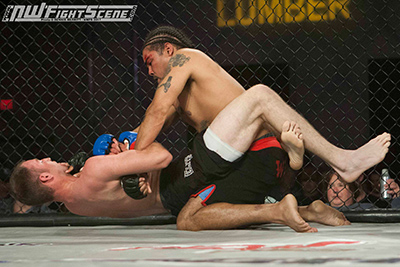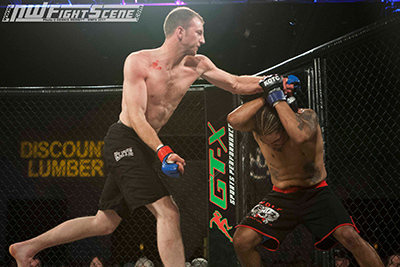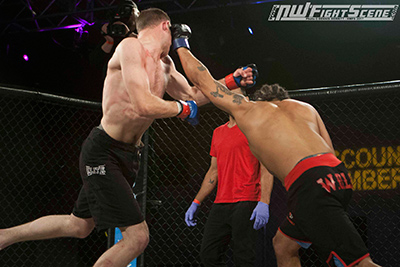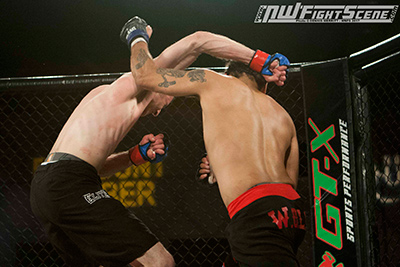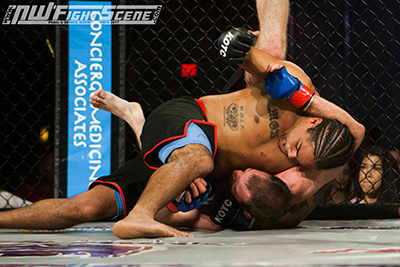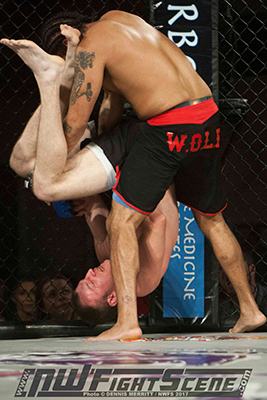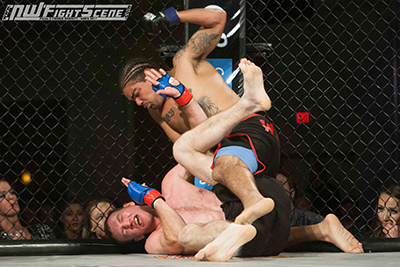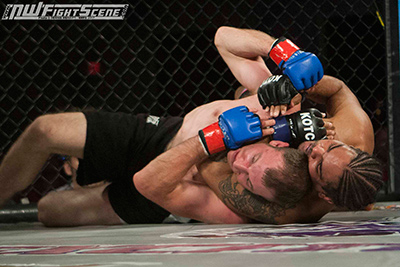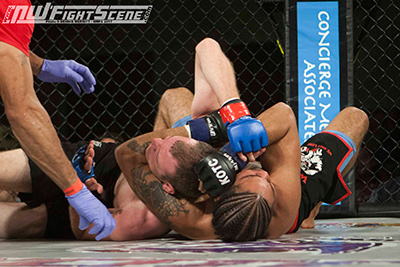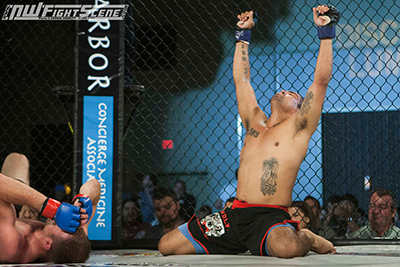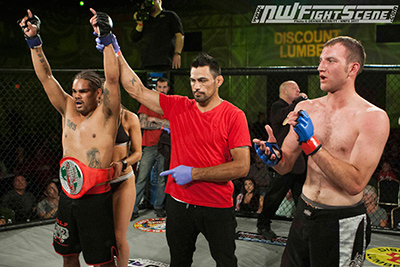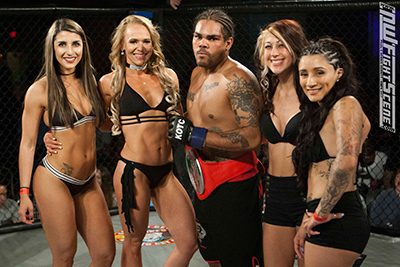 Yakima's Aaron Goerdhart took home an armbar victory over opponent Josiah Thomas. Goerdhart gave up some pounds to the Thomas, who was a last minute opponent change, and Thomas took advantage by taking down Goerdhart numerous times in the first round, sneaking in a few ground shots before Goerdhart would scramble free. In the 2nd frame, a big right hand dropped Goerdhart early and Thomas swarmed in with punches and hammerfists. Goerdhart was actively defending but it looked like Thomas was in control as he maintained top position. But then suddenly, it was Goerdhart locking on an armbar from the bottom and forcing a tap from Thomas halfway through the 2nd. Great finish!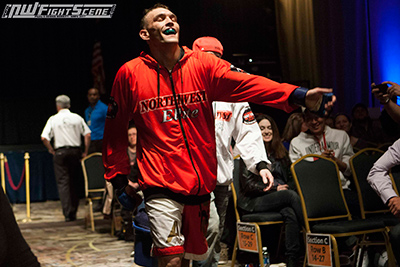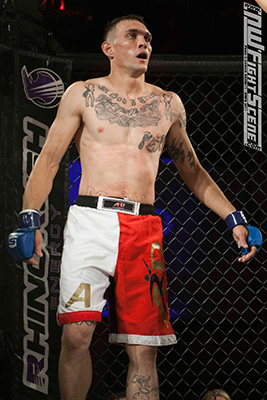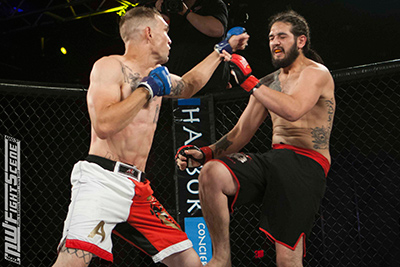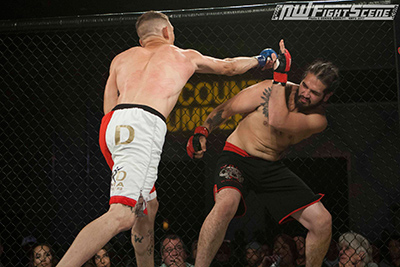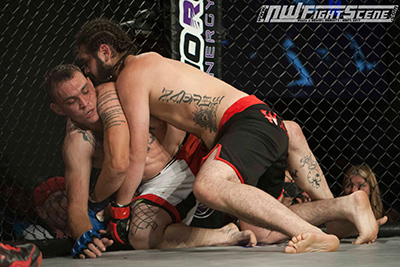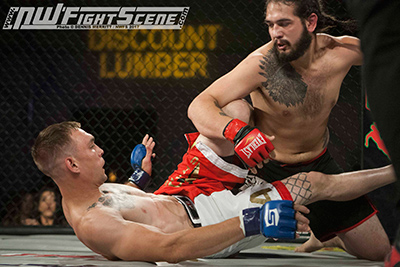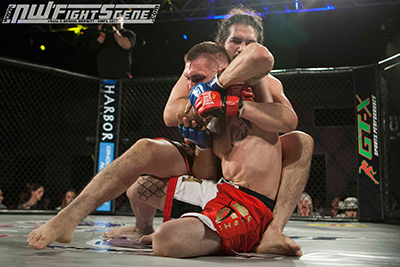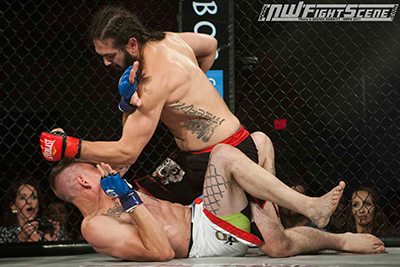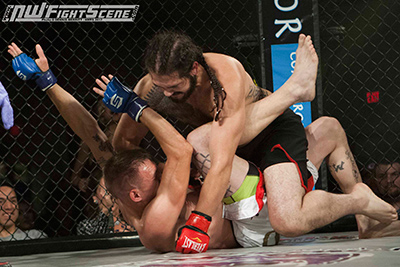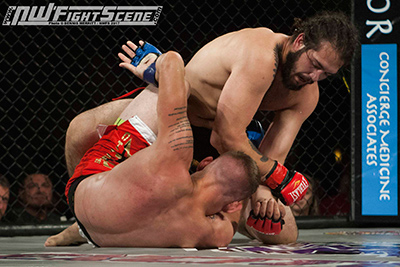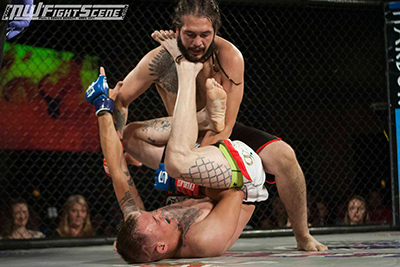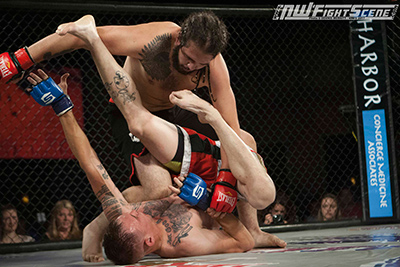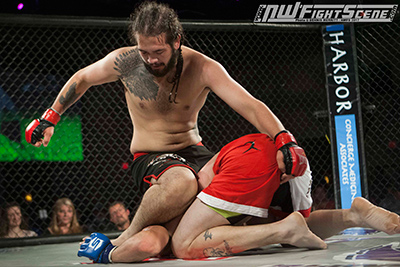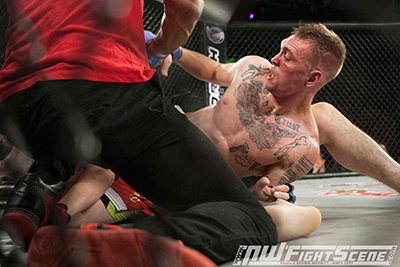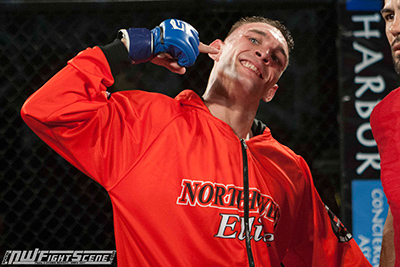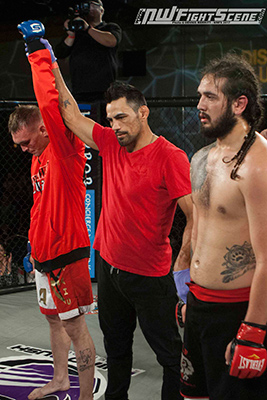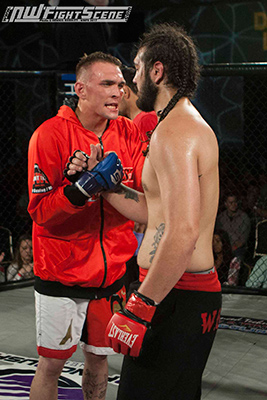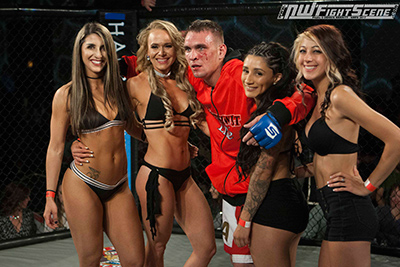 In an amateur heavyweight battle, Derek Crum stopped Adam Cool for a 1st round TKO win. After an early exchange, Crum nailed a takedown and then threw hard accurate bombs that forced a referee stoppage at just under 40 seconds in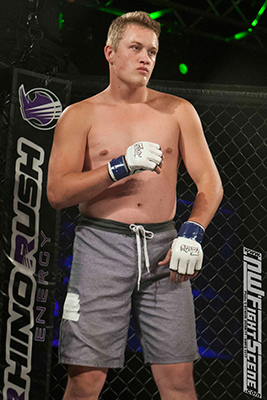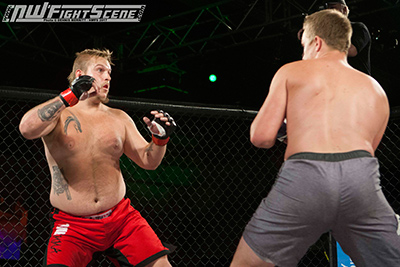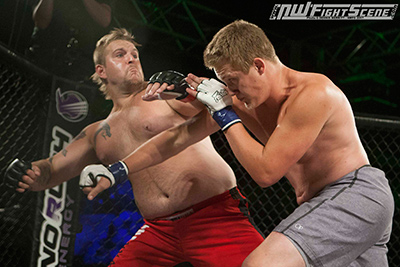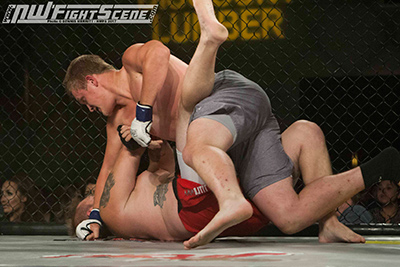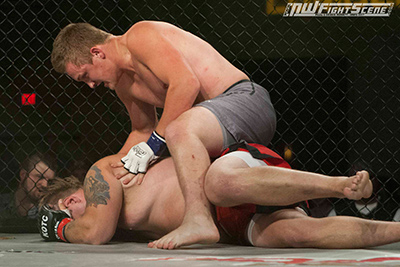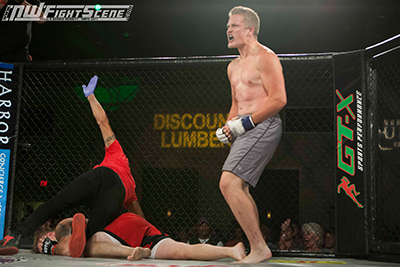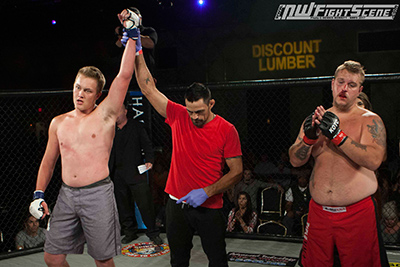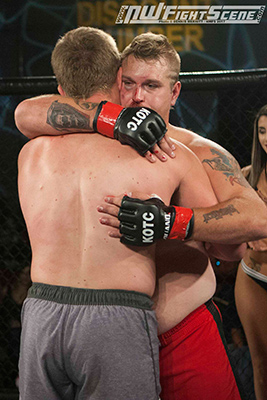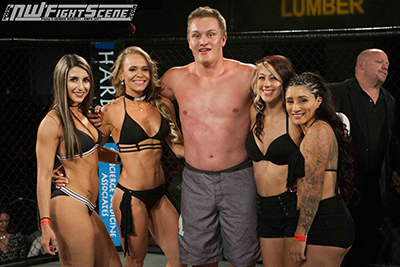 Rn an amateur welterweight matchup, Spokane's Cody Reck submitted Moses Lake fighter Mike Northrup with a 3rd rd Americana. In the first round, an early Reck takedown saw Reck take top position on the ground, but Northrup did well in neutralizing any damage to round's end. In the 2nd, the two picked up the pace with their striking, both finding some success in their exchanges. Reck scored with knees from the clinch before executing a beautiful suplex throw and finishing the round with hard ground shots to Northrup's head. In the final round, the two clinched up early and worked for position. The fight went to the mat and Reck had to defend Northrup's choke attempt from the bottom before breaking free and working into position to use his legs to secure the Americana arm lock of Northrup late in the 3rd.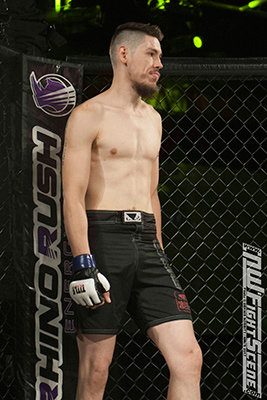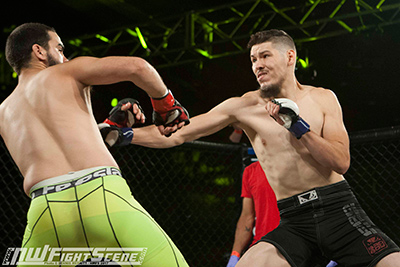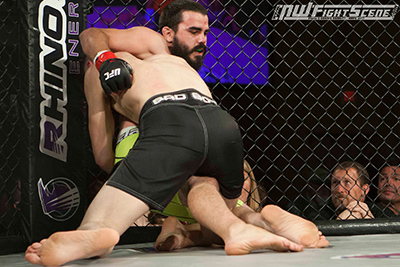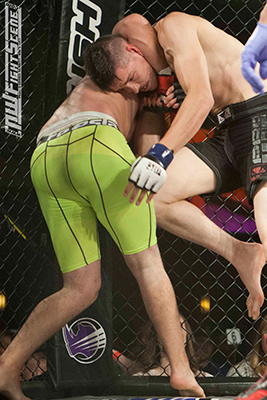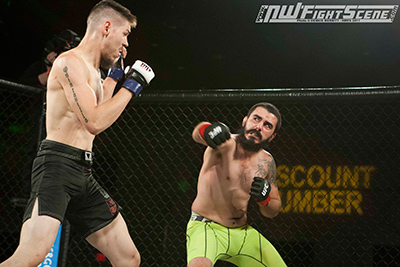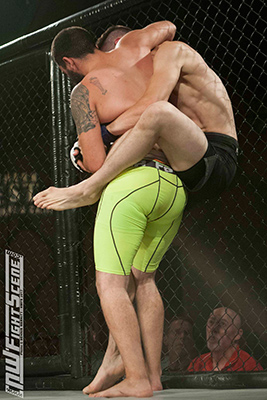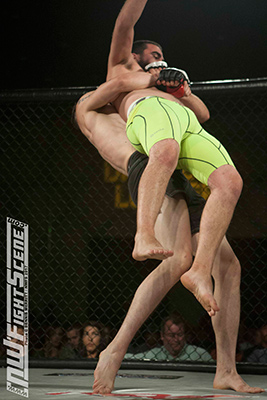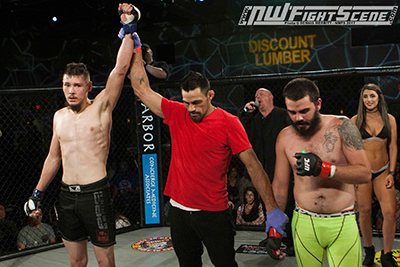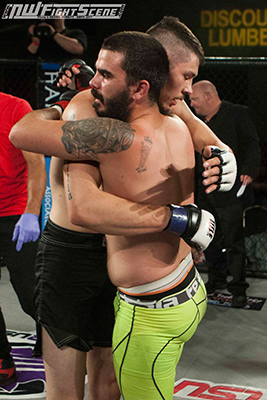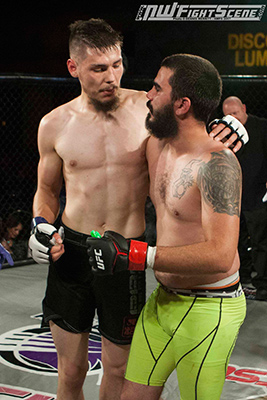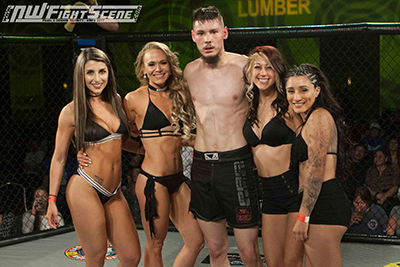 Ben Moss won his MMA debut with a 1st round TKO stoppage of Mike Winningham in an amateur middleweight matchup. Moss fired off a big body kick early that Winningham tried to catch, with the fight going to the mat in a scramble. Moss quickly took control on the ground and rained down punishment, landing numerous body and head shots. Winningham though gamely fought through the strikes to eventually reverse and then get out of trouble by standing up. However, Winningham was clearly on unsteady legs and a few more punches from Moss and the fight was over at 2:10 of the round.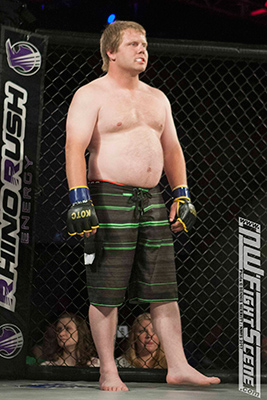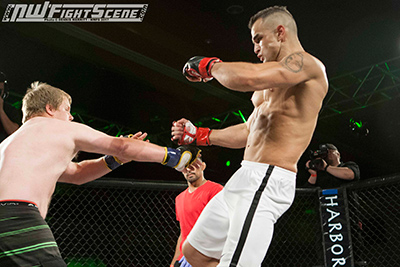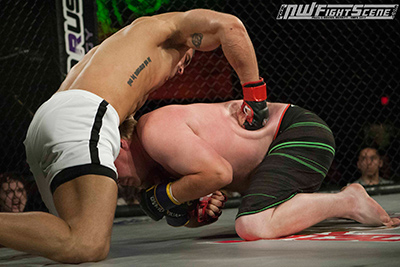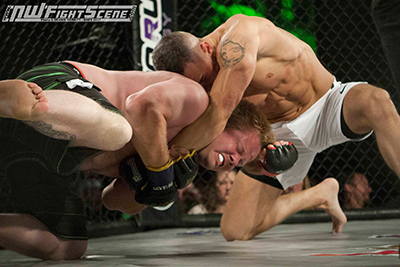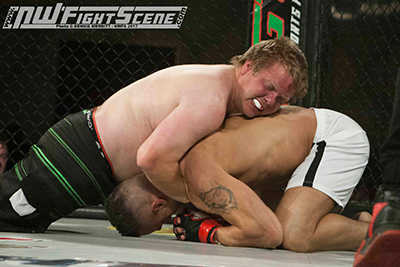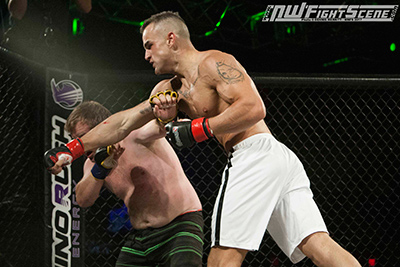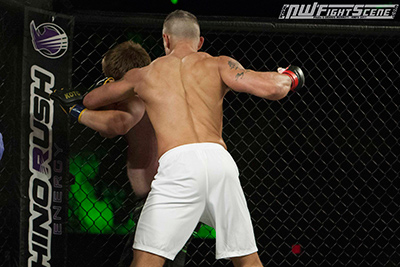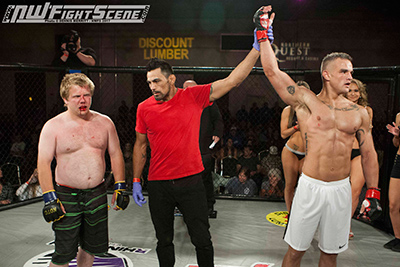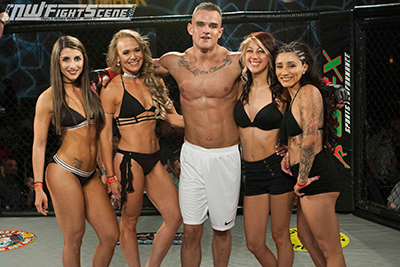 Opening the evening, Moses Lake WA's Jimmy Molina stopped Spokane's Scott Varner with strikes for the TKO win. An early head kick from Molina glanced off of Varner's head and sent the fight to the canvas. Molina fought off a choke attempt and then once freed, punished Varner with numerous ground strikes from mount before referee Dave Courchaine stopped it at just under two minutes into the fight.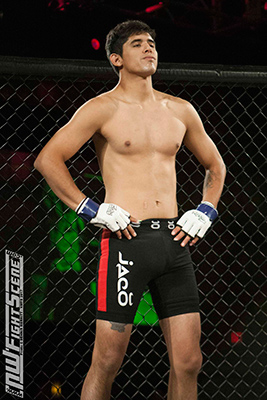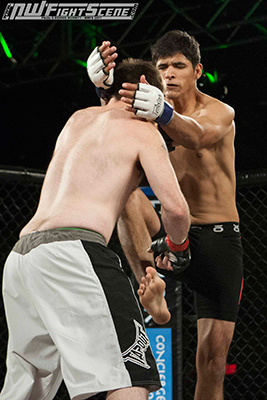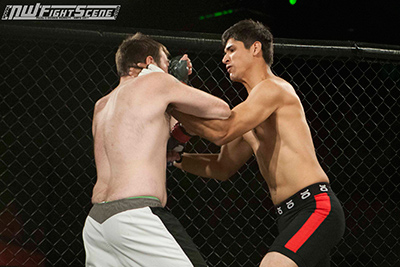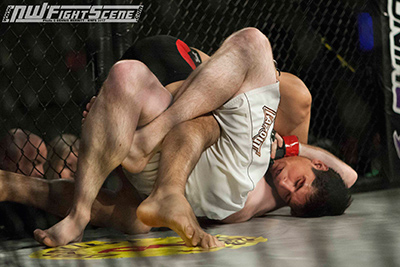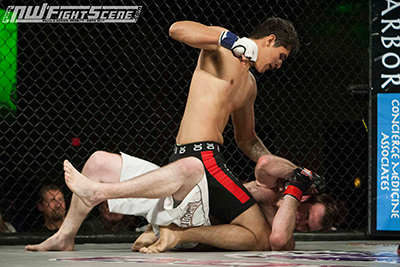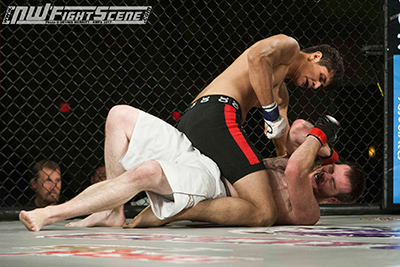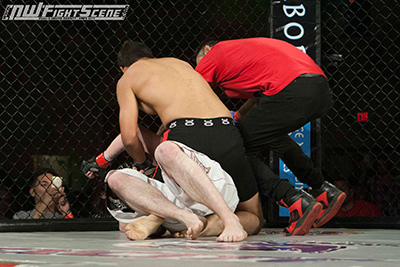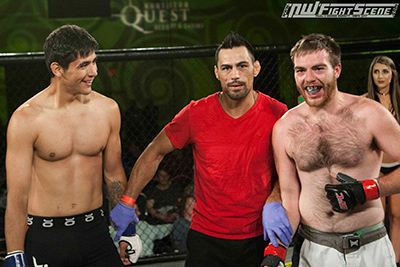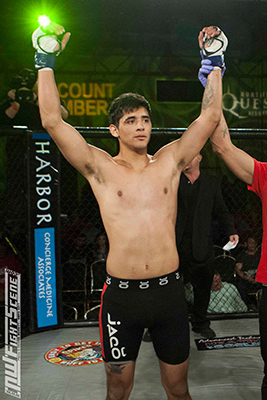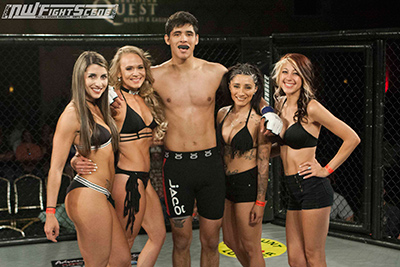 Learn more about ExciteFight at excitefight.com.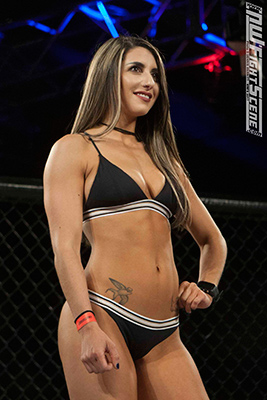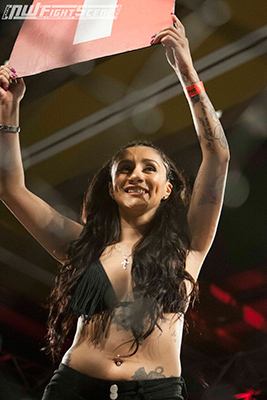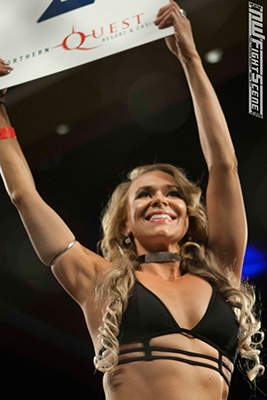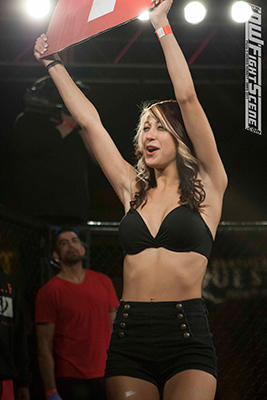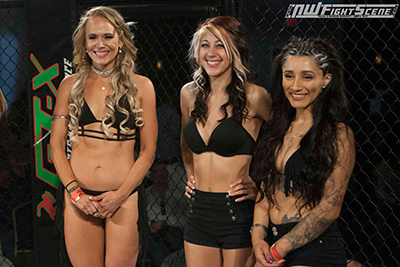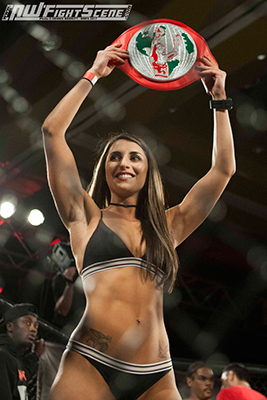 ---