Conquest of the Cage - April 19th, 2012
Northern Quest Casino - Airway Heights, Washington
Photos by Mike Renouard & Dennis Merritt
---
Excite Fight presented the latest Conquest of the Cage at the Northern Quest Casino on April 19th with 2 pro and 9 amatuer action-packed MMA bouts. MMA celebs, former Strikeforce Champ Miesha Tate & current UFC fighter Bryan Caraway, were on hand and spoke to the crowd. NWFS also presented Sikjitsu head and Excite Fight promoter, Rick Little, the 2011 NWFS Gym of the Year award for WA State.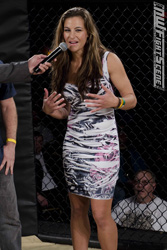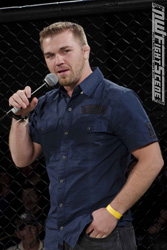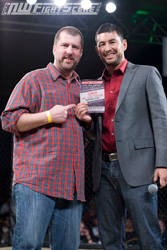 The main event was a pro female matchup with local undefeated Juliana Pena out of the Sikjitsu camp taking on BC fighter Sarah Moras repping Toshido MMA. The fight quickly turned into a technical ground battle with both fighters displaying excellent grappling skills. Early in the 2nd round, Moras caught Pena in a tight armbar attempt that Pena refused to tap to and eventually escaped from. However, the attempt broke the arm and although she did manage to finish the round through sheer grit and determination, the ringside physician was forced to halt the contest.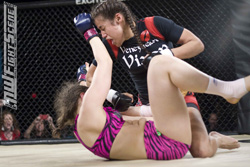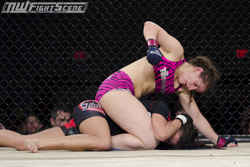 In the nights other pro fight, "Iron" Will Noland out of Trevor Prangley's AKA came out and blasted Levi Alford, knocking him down twice and then finishing him with strikes at just 35 seconds into the contest.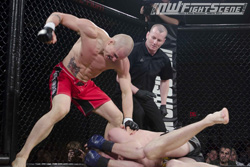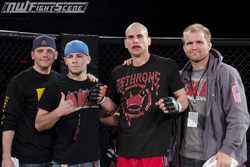 Two amateur title fights bouts took place. In the first for the Lightweight belt, Ethan Rhoades finished Josh Solis by Guillotine Choke at 2:45 of the first round. The Heavyweight Title was won by Cameran Garcia who finished Gabe Lopez with just 2 seconds left in the 1st round.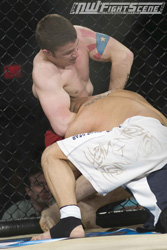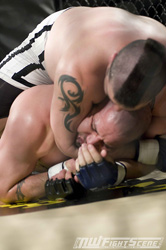 Learn more about Excite Fight and Sikjitsu at facebook.com/sikjitsu.
---
AMATEUR FIGHTS
Bout 1
Scott Shumake (1-0, Newport WA) def Ryan Schjodt (1-4, Spokane)
by TKO in Rd 1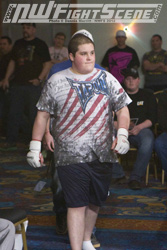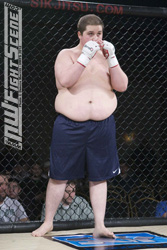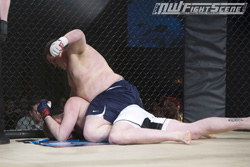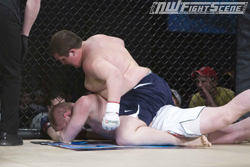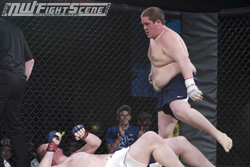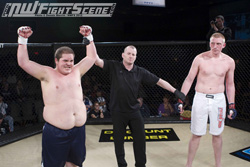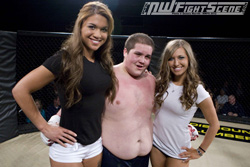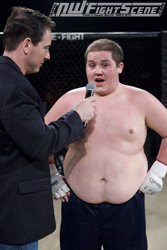 Bout 2
Tony Neil (3-0, Yakima) def Jordan Mackin (7-2, Spokane)
by Armbar @ 1:25 Rd 2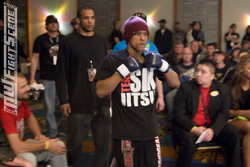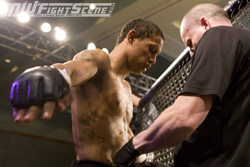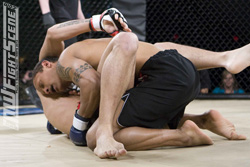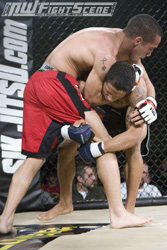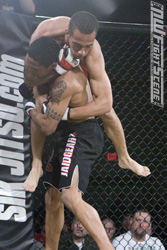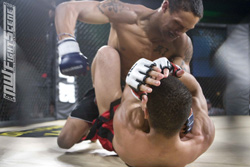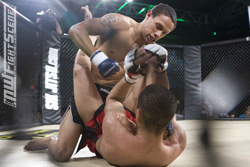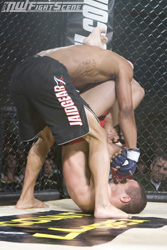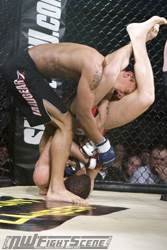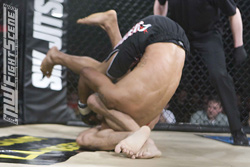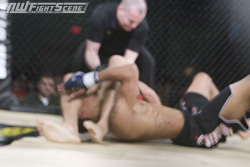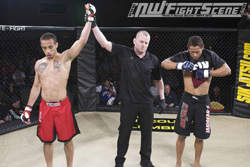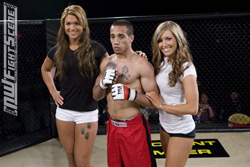 Bout 3
Chaise Exkano (3-1, Newport) def Keylan Sax (Debut, Ione WA)
by Armbar @ 0:26 Rd 2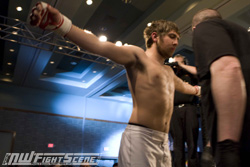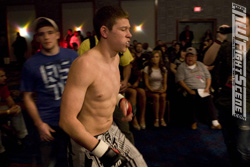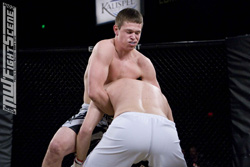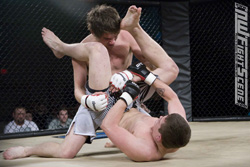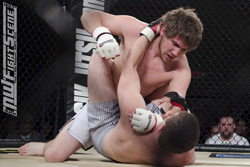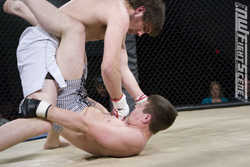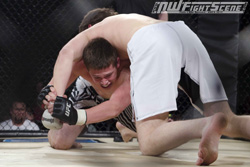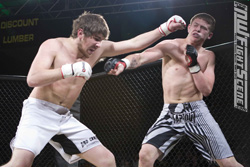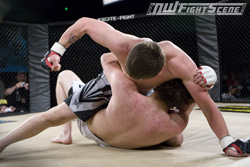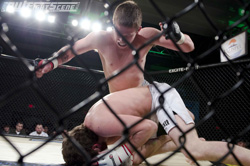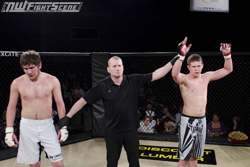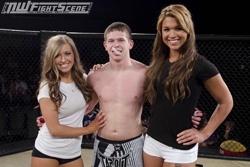 Bout 4
Jacob Solis (8-4, Grangeville ID) def Will Comstock (8-5, Spokane)
by Armbar @ 0:55 Rd 1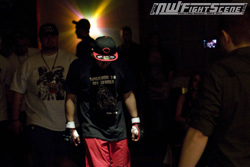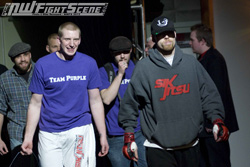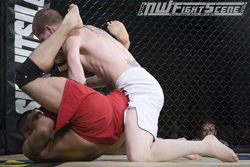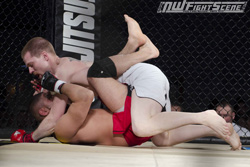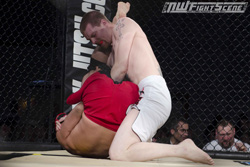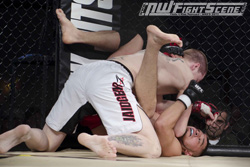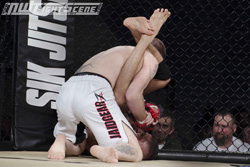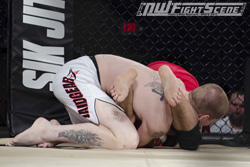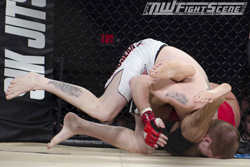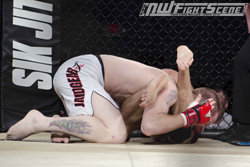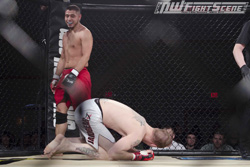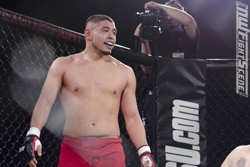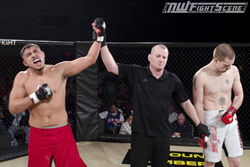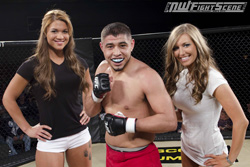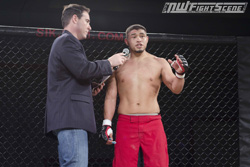 Bout 5
Josh Gow (6-2, Spokane) def Aaron Brown (4-0, Spokane)
by Guillotine Choke @ 1:11 Rd 2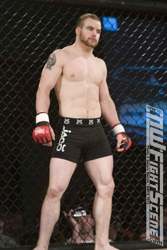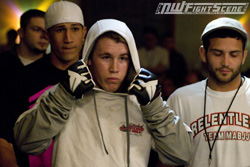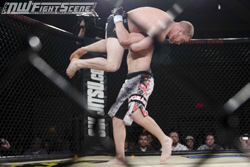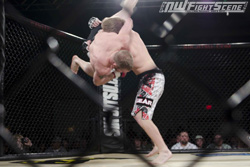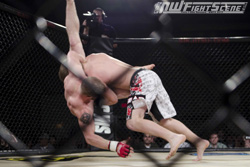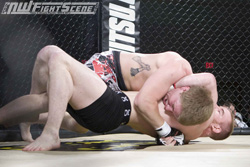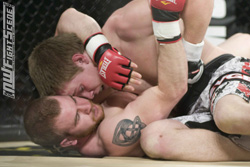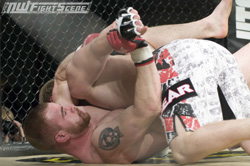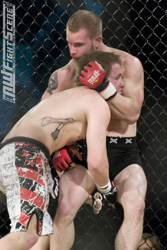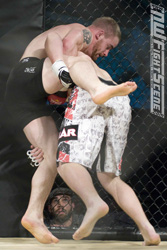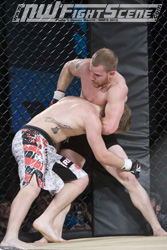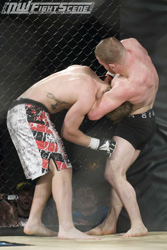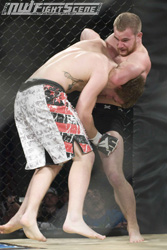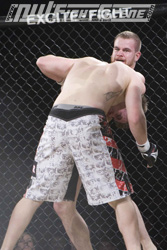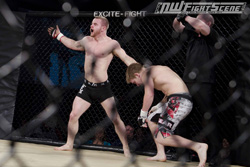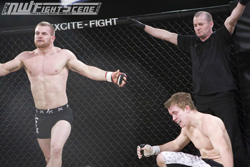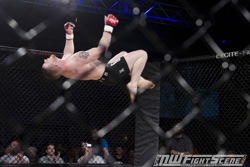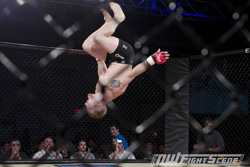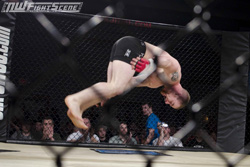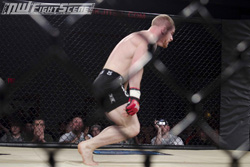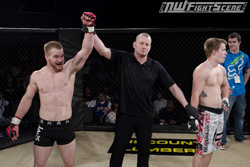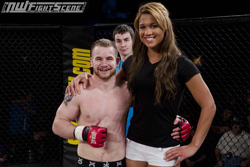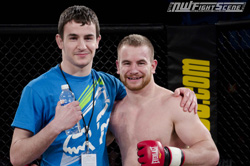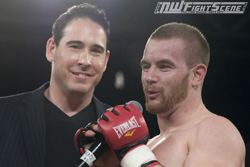 Bout 6
Trevor Robb (1-0, Coeur d'alene ID) def Jon Weber (11-6, Omak WA)
by TKO @ 0:34 Rd 2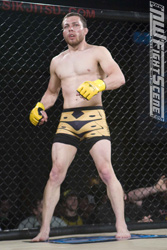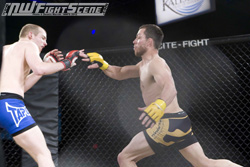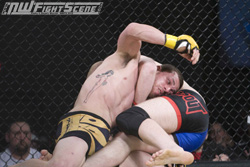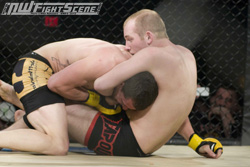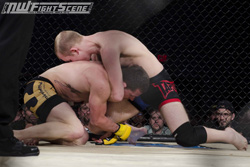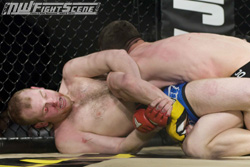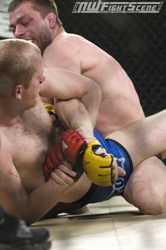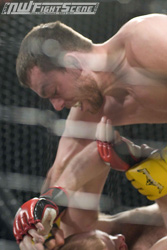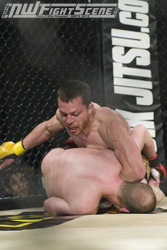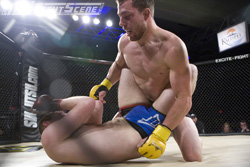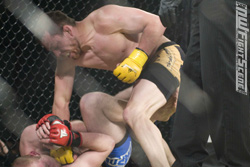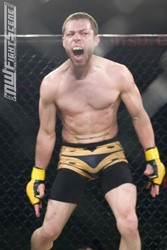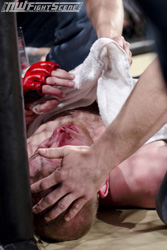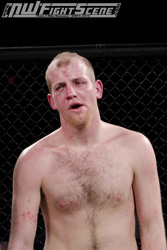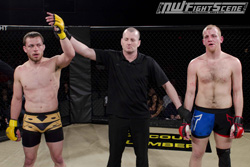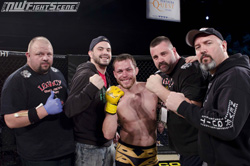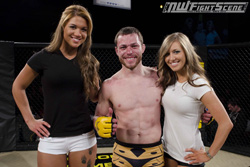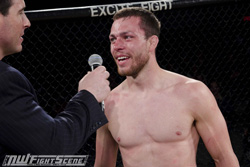 Bout 7
Bear Pagling (2-1, Usk WA) def Tony Bambino (4-2, Spokane)
by KO @ 0:18 Rd 1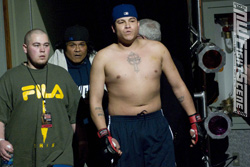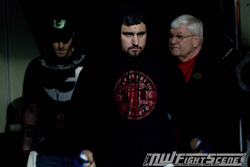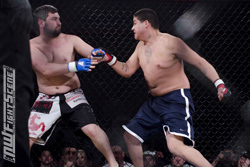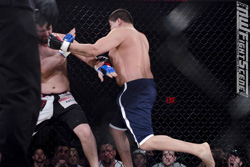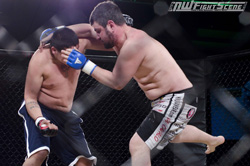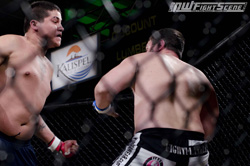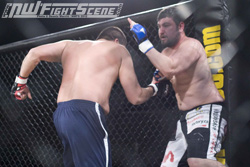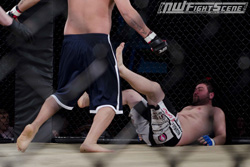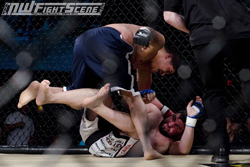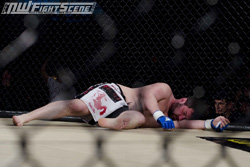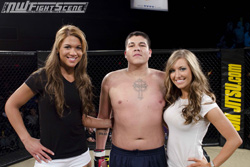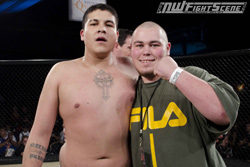 Bout 8 - 155 lb Championship
Ethan Rhoades (5-0, Spokane) def Josh Solis (20-10, Grangeville ID)
by Guillotine Choke @ 2:45 Rd 1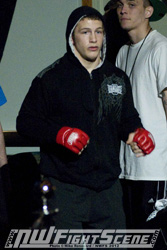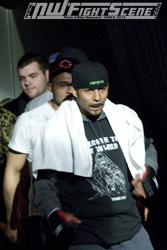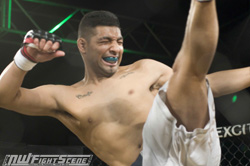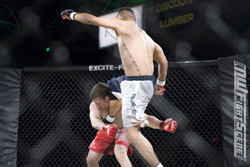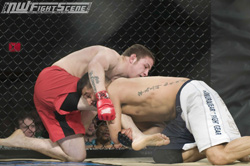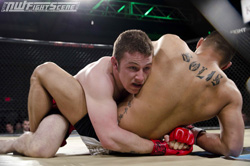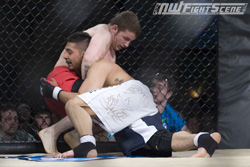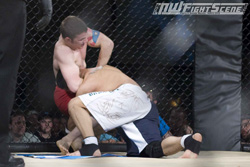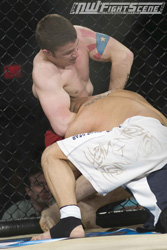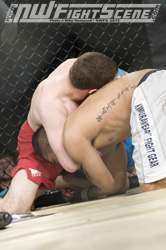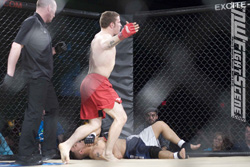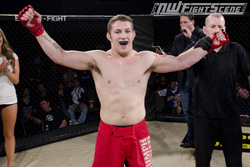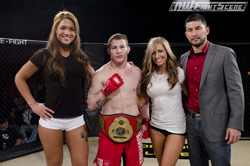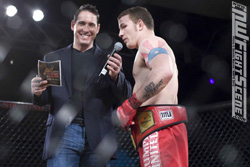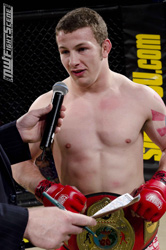 Bout 9 - Heavyweight Championship
Cameran Garcia (6-2, Spokane) def Gabe Lopez (6-3, Coeur d'Alene)
by Rear Naked Choke @ 2:58 Rd 1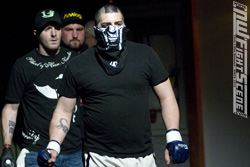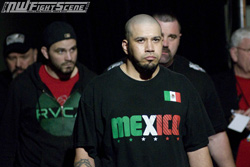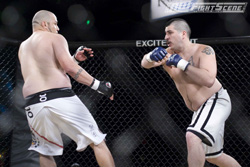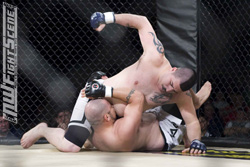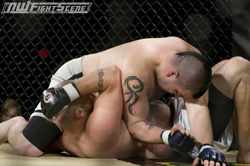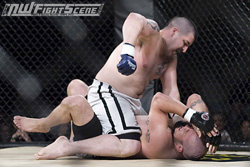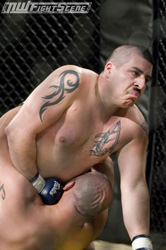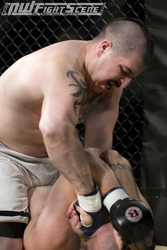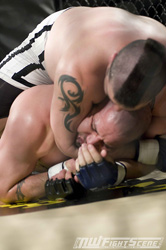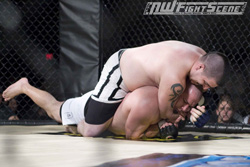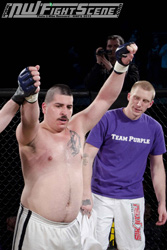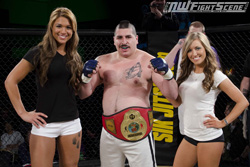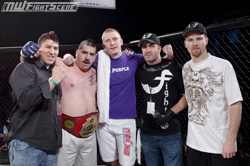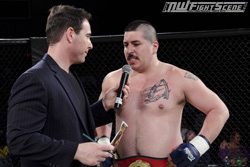 Bout 10 - Pro 185 lbs
Will Noland (16-4, Coeur d'Alene ID) def Levi Alford (19-12, Spokane)
by TKO @ 0:35 Rd 1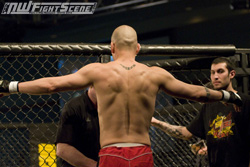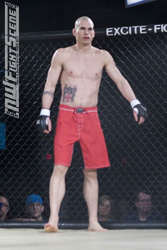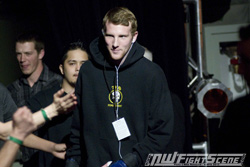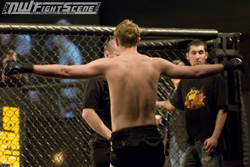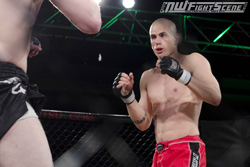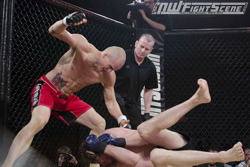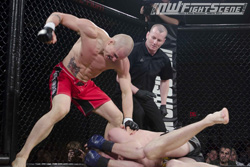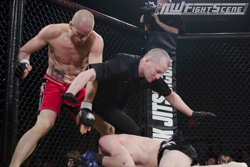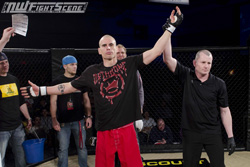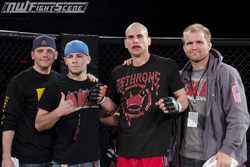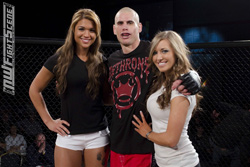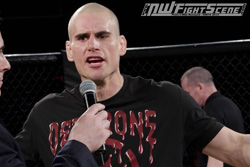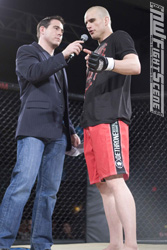 Bout 11 - Pro
Sarah Moras (3-0, Kelowna BC) def Julianna Pena (7-0, Spokane)
by TKO (Doctor Stop - Injury) after Rd 2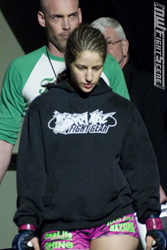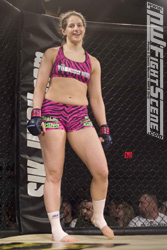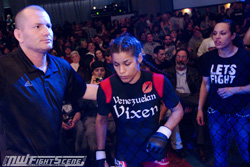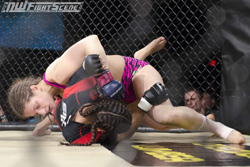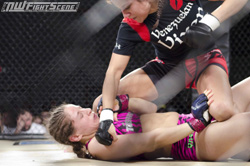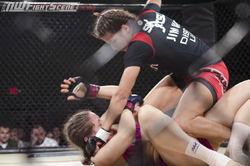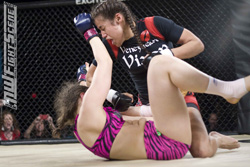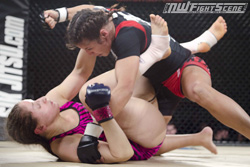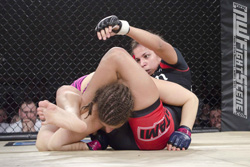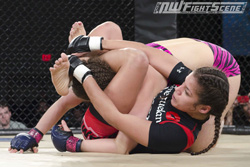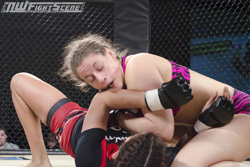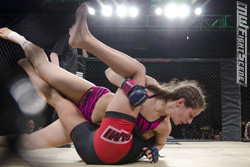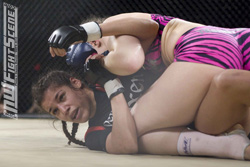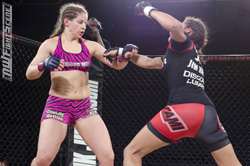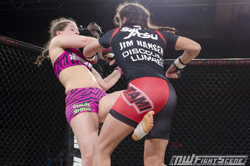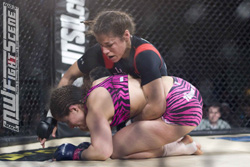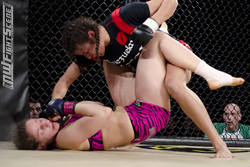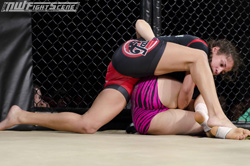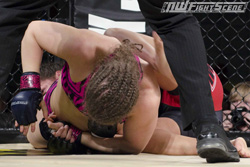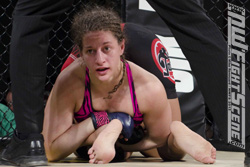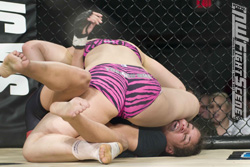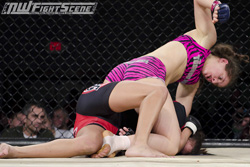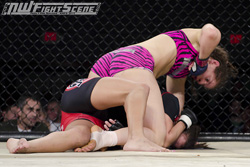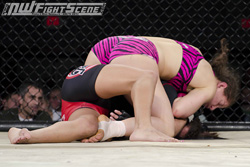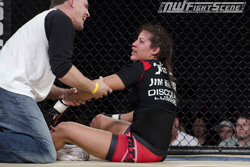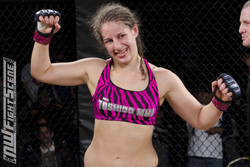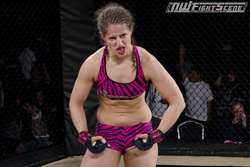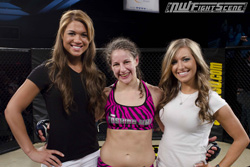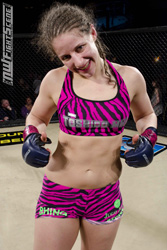 ---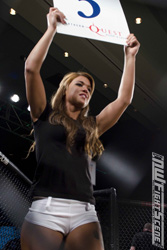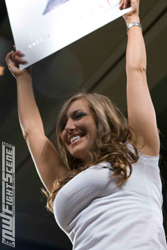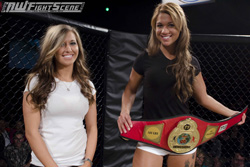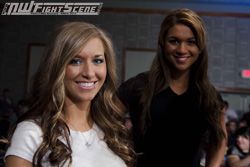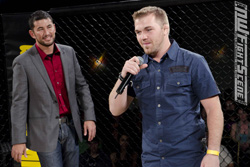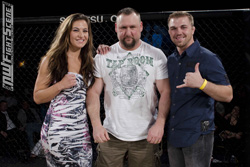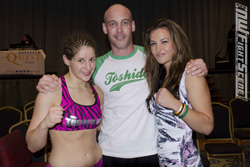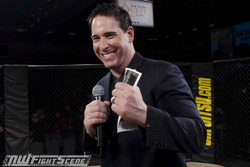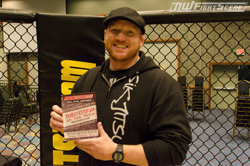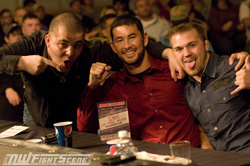 ---