Lightweight and Bantamweight Crowns up for Grabs at Emerald Queen Casino

TACOMA, Wash. – Two titles will be on the line Saturday at the Emerald Queen Casino in Tacoma, Wash. when Brian Halquist Productions presents CageSport 46.

The premier MMA organization in the Northwest, CageSport will see both its lightweight and bantamweight championships up for grabs on the eight-bout card.

Julian "Juicy J" Erosa will make the second defense of his CageSport lightweight title when he meets challenger Bobby McInyre, while Journey Newson and Anthony Zender clash for the vacant bantamweight crown.

Both title fights are scheduled for five rounds. The card will also feature six undercard bouts.

Tickets are available through the EQC box office and all Ticketmaster outlets. Preliminary bouts start at 7 p.m. Doors open at 6 p.m.

Erosa (19-4) has had a stellar 2017 so far, winning the lightweight title with a first-round submission of champion Justin Harrington on Feb. 25 before successfully defending his championship against Harrington in the rematch on April 22 when he won by first-round knockout.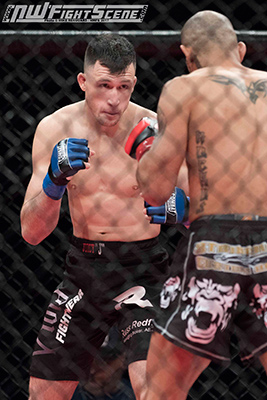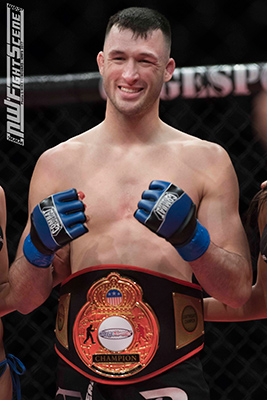 CageSport Lightweight Champion Julian Erosa

"The (Emerald) Queen feels like home to me," said Erosa, a cast member of UFC's The Ultimate Fighter 22 who is 12-2 in 14 career fights at the Tacoma venue. "I've fought there so many times and everyone from over there knows me including my fans, so it's super comfortable for me to fight there."

McIntyre is no stranger to championship bouts, having fought for both the CageSport lightweight title and CageSport interim lightweight title in the past.

McIntyre lost his inaugural bid for the lightweight title on Sept. 26, 2016 when he lost to Harington in a thrilling contest. He also came up short in his quest for the interim championship against Bryan Nuro in an equally riveting fight on Dec. 17, 2016.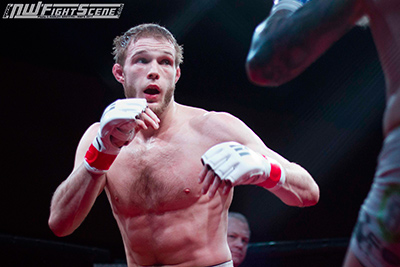 Bobby McIntyre

"Both fights were great learning experiences and showed me what I need to do to step up my game and take it to the next level," McIntyre said. "And Julian Erosa is the perfect test."

Newson and Zender will meet for the second time in their careers.

Newson (5-1) defeated Zender on Dec. 17, 2016 at CageSport 43 by third-round submission.

"(Zender) gassed before I did and I could tell," Newson said about the duo's first meeting, which featured plenty of action during the first two rounds. "That's one thing you can't hide from me in a fight. If I see that I will use against you."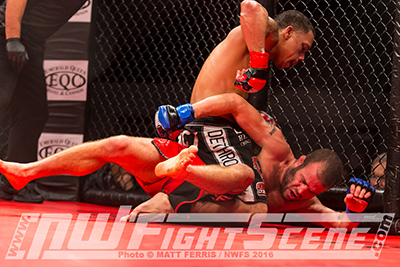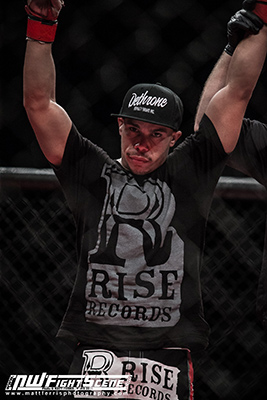 Journey Newson

The loss is the lone setback for Zender over his last nine fights as he has posted a stellar 8-1 record since starting his career winless in his first eight contests.

"In the last time I fought Journey Newson I will say that he was the best that I had fought," Zender said. "I did get caught in a guillotine, but I have been working on submission defense for this fight so that does not happen again. With this being a title fight and a title fight being five rounds someone is going to get finished. I am hoping that fate has that finish in store for me in my future."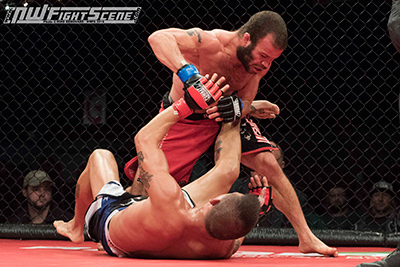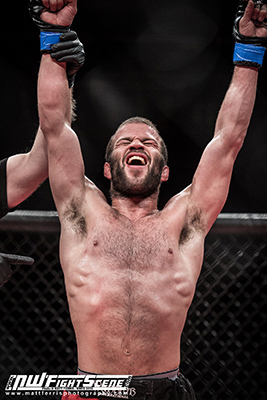 Anthony Zender

CageSport 46 is brought to you by Brian Halquist Productions and CageSport MMA. For more information, please visit the CageSport MMA Facebook page and www.halquistproductions.com

CageSport 46 – Saturday, July 15, 2017
Emerald Queen Casino, Tacoma, Wash.

Co-Main Events – 5 Rounds
CageSport Lightweight Championship
Julian Erosa (19-4) vs. Bobby McIntyre (5-4)

CageSport Bantamweight Championship
Journey Newson (5-1) vs. Anthony Zender (8-9)

Undercard – 3 Round Bouts
180-pounds: Nick Coughran (1-5) vs. Jorge Cordoba (5-4)
145-pounds: Bryce Walden (debut) vs. Armando Best (1-5)
171-pounds: Steve Vasquez (debut) vs. Justin Milani (1-7)
146-pounds: Jordan Mackin (3-7) vs. Justin Hugo (2-2)
156-pounds: Tyrone Henderson (3-2) vs. Wyatt Gonzalez (0-2)
136-pounds: Eric Higaonna (7-2) vs. Jose Hernandez (2-2)

ABOUT BRIAN HALQUIST
Brian Halquist Productions is the Northwest premiere fight promotion company creator of the famed "Battle at the Boat" boxing series promoting more than 19 years and over 150 fights at the Emerald Queen Casino. BHP has also built the largest professional MMA series on the USA's west coast with "Cage Sport MMA" nearing more than 50 fights. Brian Halquist Productions has promoted events for ESPN, ShowTime and HBO and featured on Showtime's historic boxing event in St Lucia, West Indies. Brian Halquist Productions has been promoting fights and concerts for over 30 years in the Pacific Northwest.