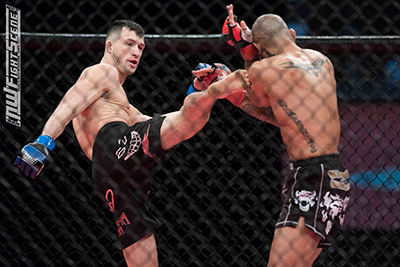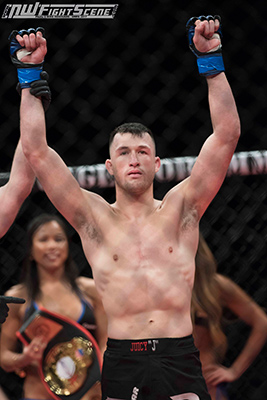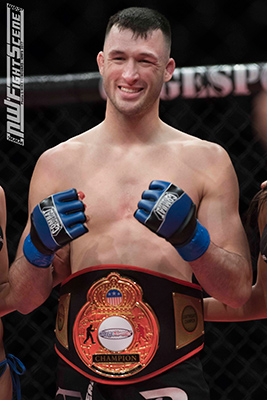 Julian Erosa defends his 155 lb belt with a 1st Rd KO of Justin Harrington

Julian Erosa and Justin Harrington met once again in a fight for the CageSport Lightweight Title on April 22nd at Halquist Productions' CageSport MMA 45. Their previous meeting at CageSport 44 ended in a 1st round submission victory for Erosa after an incredible battle. In their rematch, both men came out throwing bombs. Huge shots had both men rocked, but it was Erosa who was able to land the more precise strikes. Even when in trouble, Harrington swung back hard looking to do damage. The two men slugged it out until Erosa turned up the volume of punches and landed one so square that Harrington was knocked out at the 4:09 mark of the first round. Erosa retains his CageSport MMA Lightweight Title.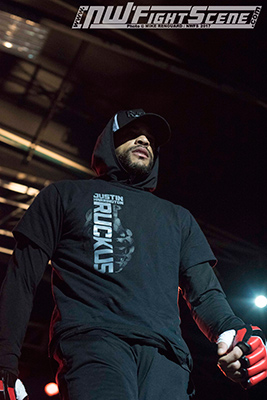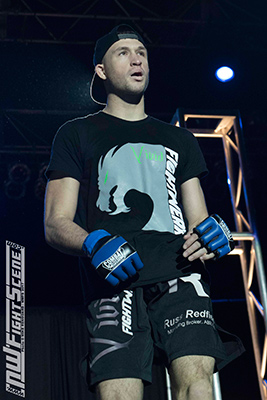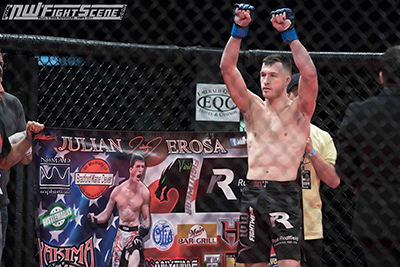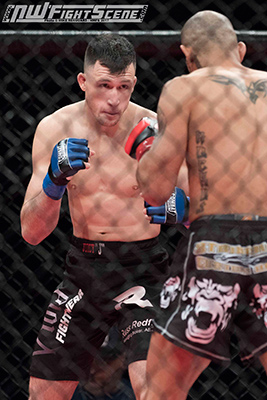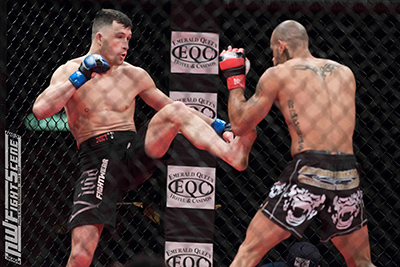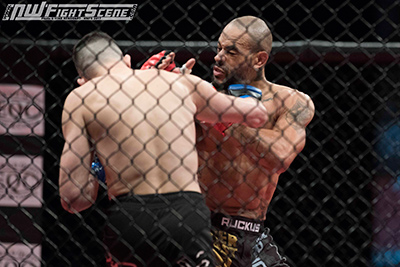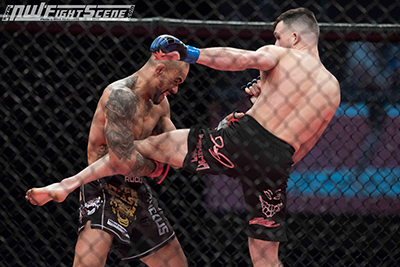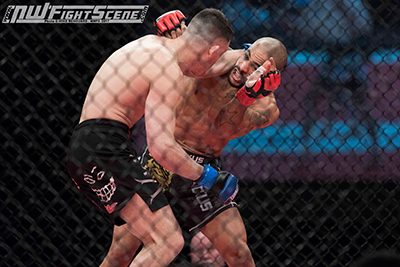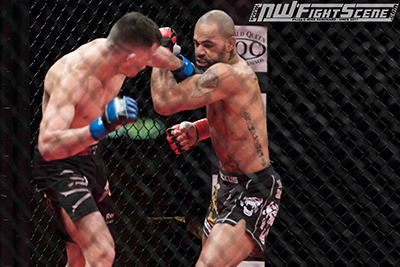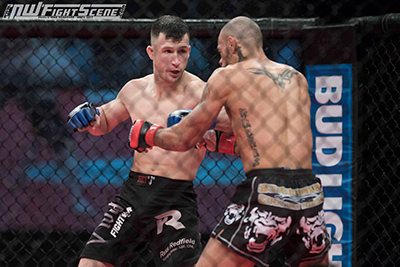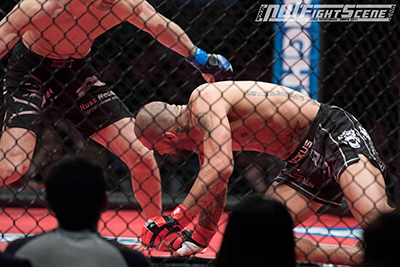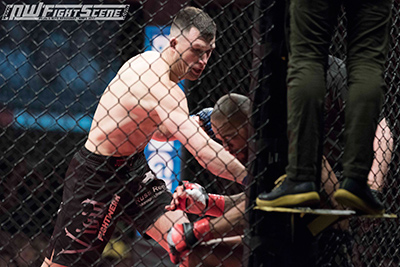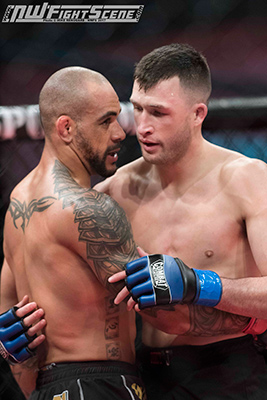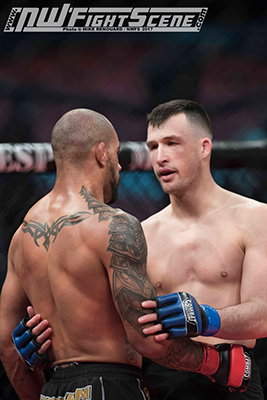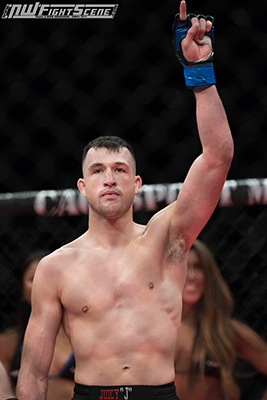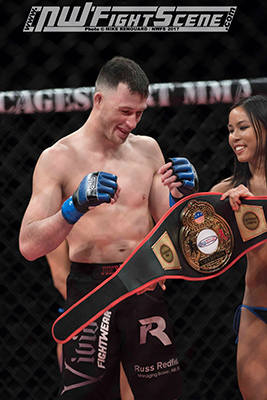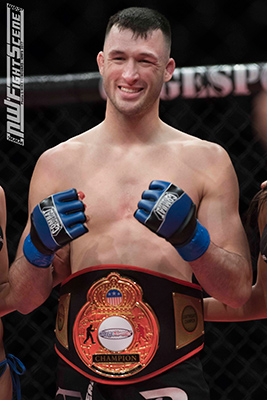 Knockout of the Night goes to Kay Bursell for his heavy right hand that put Dominique Smith on the mat. A tough striker, Smith was making his debut against the 1-1 Bursell who did his homework and stayed patient, looking for his opening. Bursell was able to land the right, and put Smith out at halfway through round one.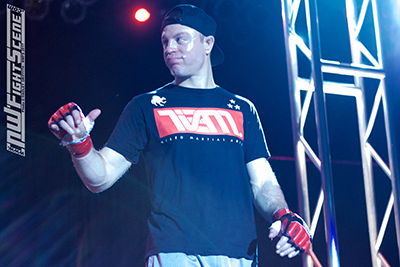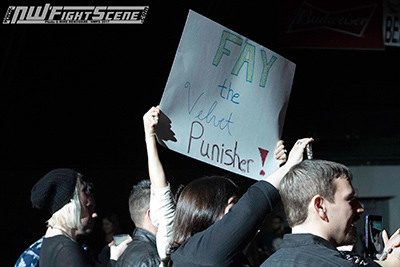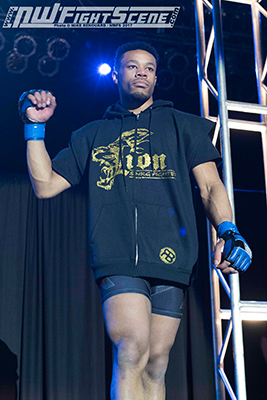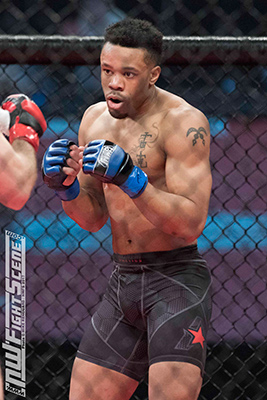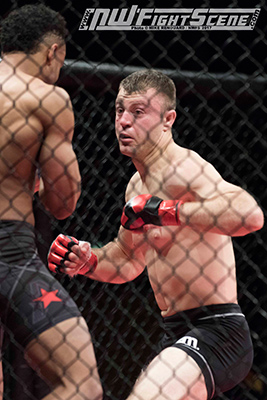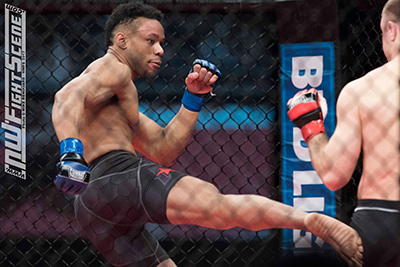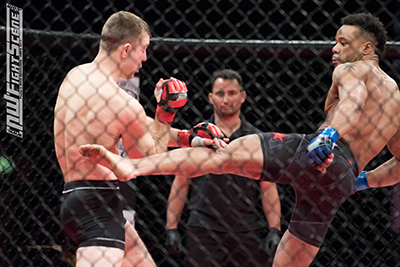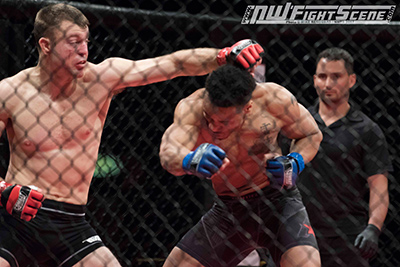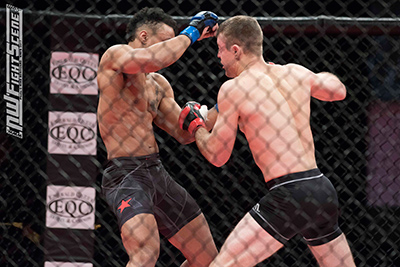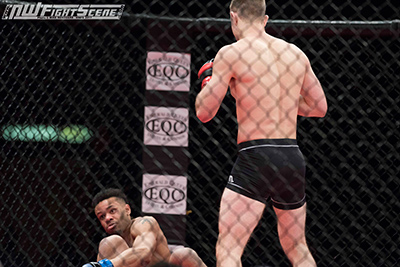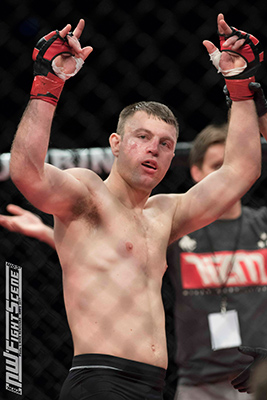 Fight of the Night easily goes to Sean Gee and Jose Hernandez who showed the crowd what a battle looks like. Gee looked great on his feet in the first, prompting Hernandez to look for takedowns. Gee had some good guillotines, but Hernandez obviously chose to learn escapes rather than how to tap. The second round was intense with Hernandez not taking no for an answer on his takedown attempts. Vicious determination kept putting Gee on the canvas, but Gee refused to be submitted. Gee would escape an armbar and start ground and pound. Hernandez would scramble to Gee's back and threw some strikes of his own before sinking in chokes. Gee never stopped moving, and when he tried to get to his feet, Hernandez would drag him back down. Gee was able to claw his way back to his feet with ten seconds left in the second round, stood with his hands at his side, back to the cage, yelling at Hernandez who was throwing non-stop punches, Despite the exhausting amount of effort the two men put in, they both gave it all until the final bell, forcing a tough decision on the judges. One judge had the fight a draw, the other two saw Gee sneaking ahead of Hernandez by one round for the majority decision win.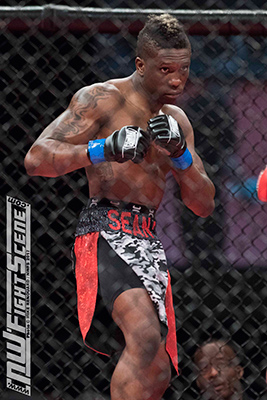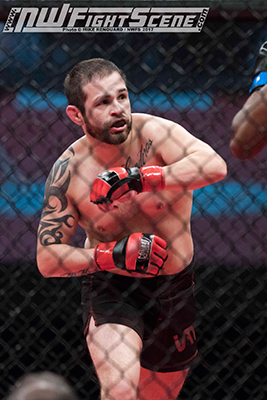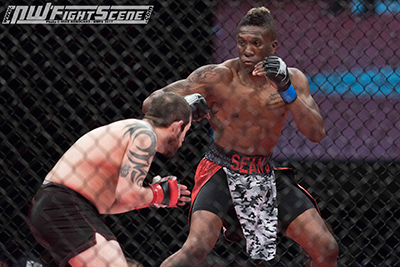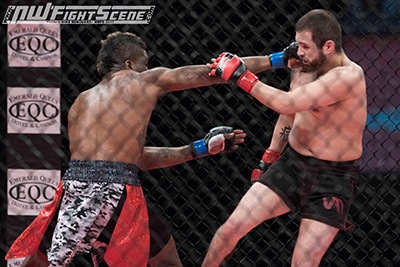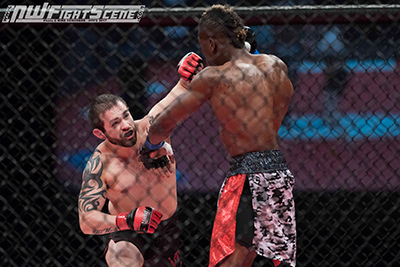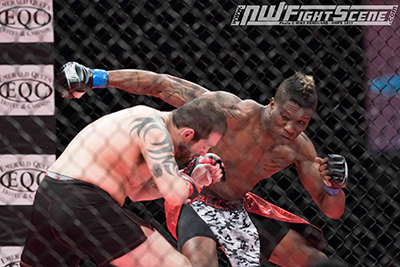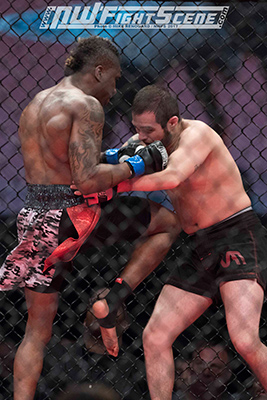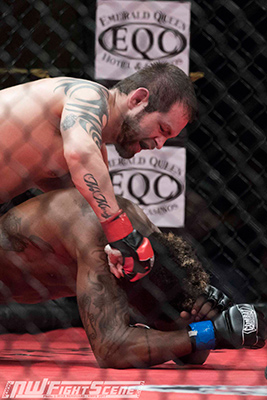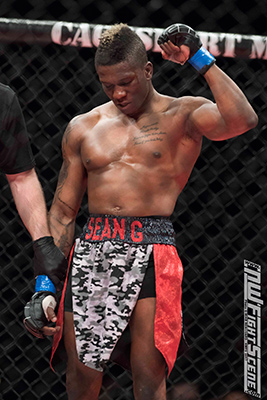 Submission of the Night goes to Jacob Ikaika Martin with his armbar victory over Matt Coble. The two stayed on the feet, looking for openings and taking turns landing some good strikes before going to the ground. The ref called a time-out in the second round and had the doctor come in and check Coble after some ground and pound by Martin that didn't all land legally. Coble stayed in it, taking a couple minutes to recover and continue. Martin wasted no time after the bell rang to restart the fight, landing a nasty flurry of strikes before getting Coble back to the mat. Martin attacked the arm and got the tap at 2:31 of round 2.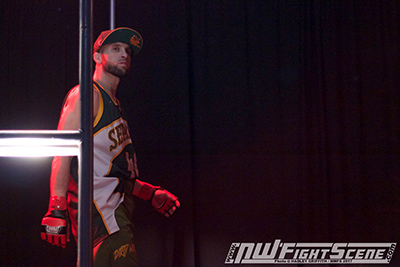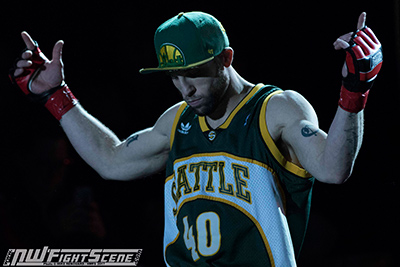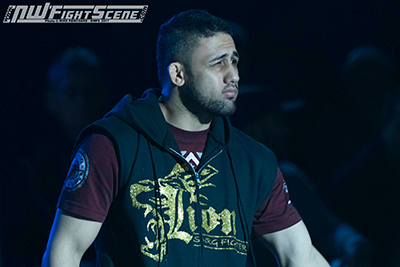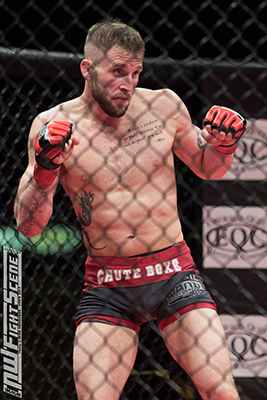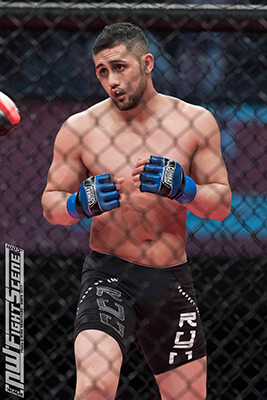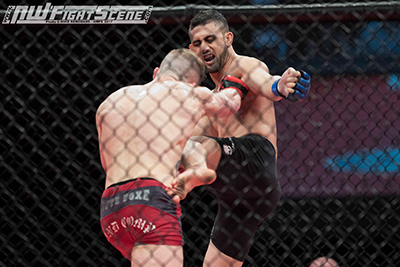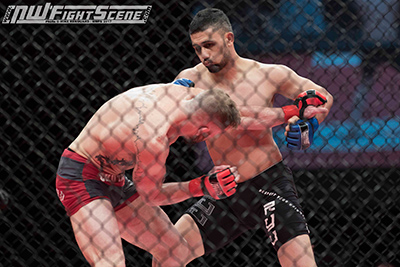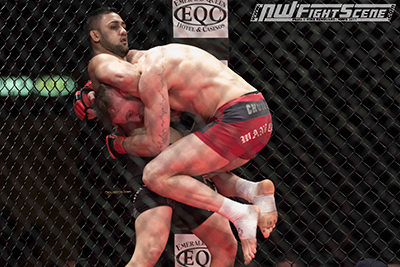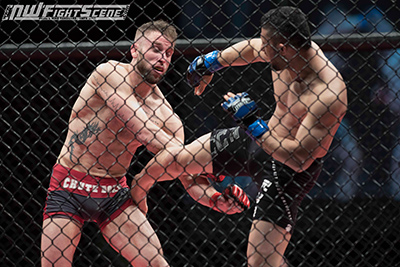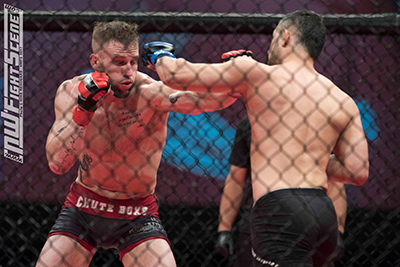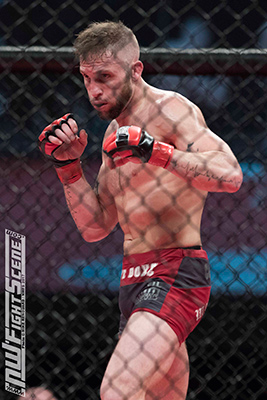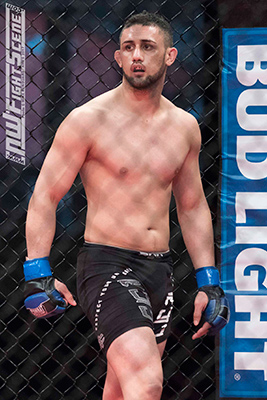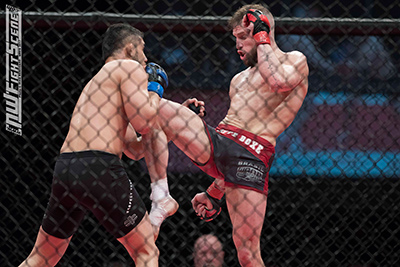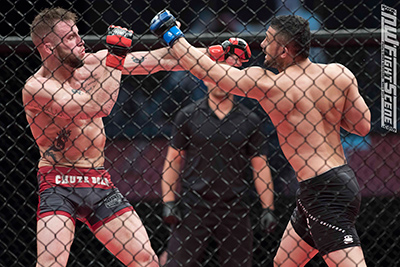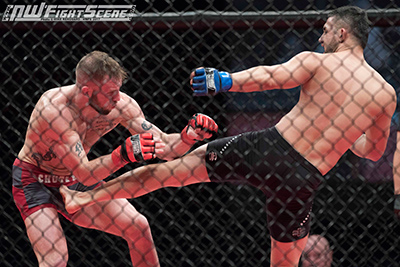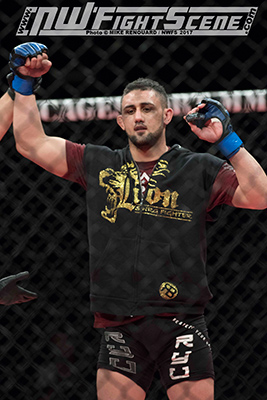 Justin Hugo and Jake Blaski went all three rounds, staying at range and looking for openings. When the 10 second warning went off in the last round, they stood toe-to-toe and tried to end the fight before going to the judges, who saw the fight in favor of Hugo.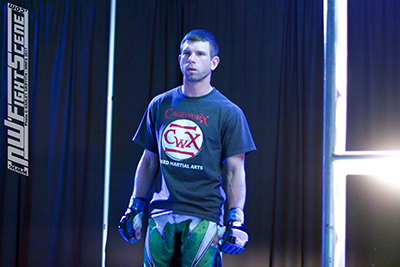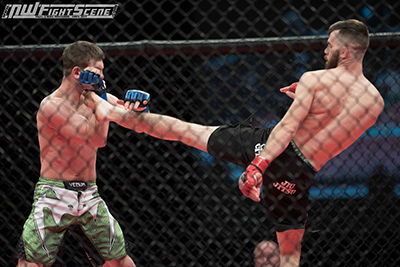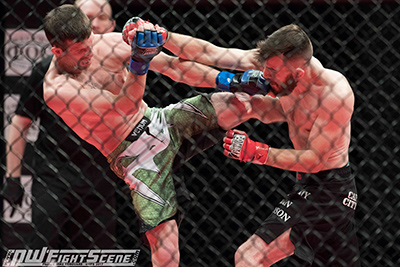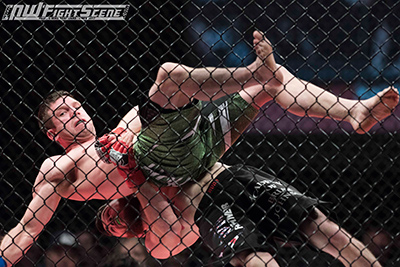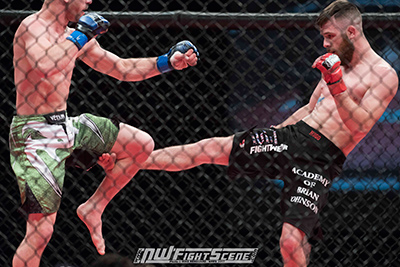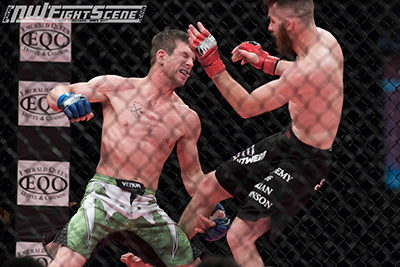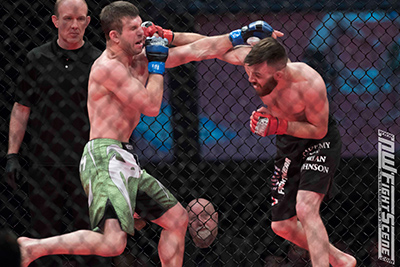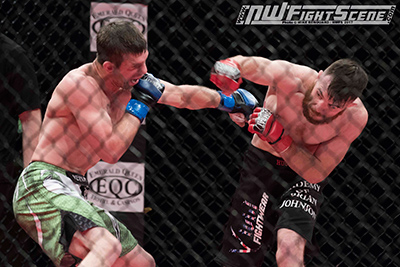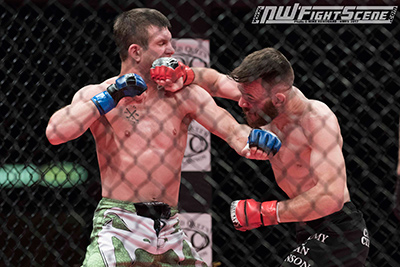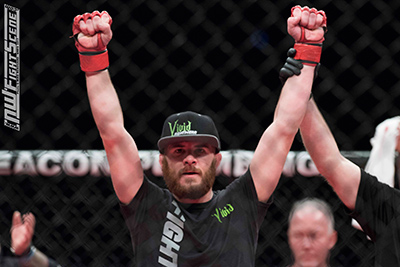 Heavyweights Tyree Fortune and Jose Rocha faced off in a classic striker versus wrestler match up. Fortune stayed at range; both men looking to land some punches. Fortune timed his shot, lifting Rocha up off the mat before bringing the man down and finishing the fight with some devastating ground and pound.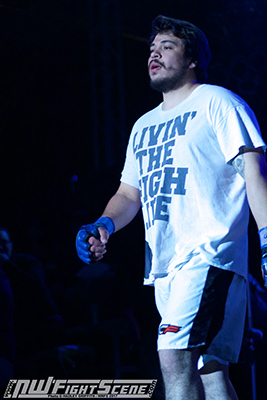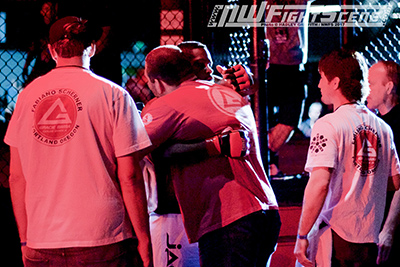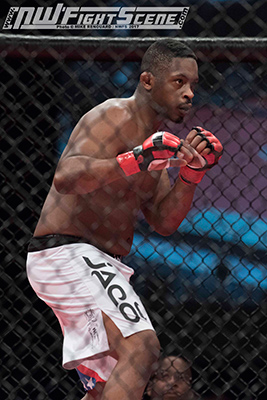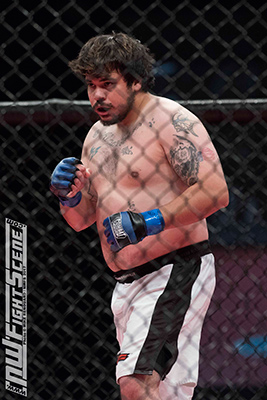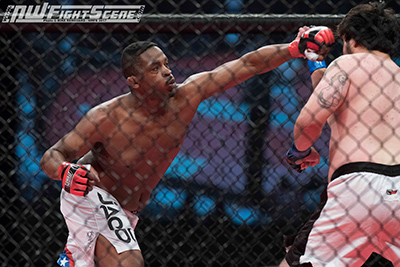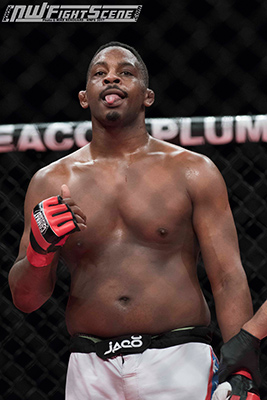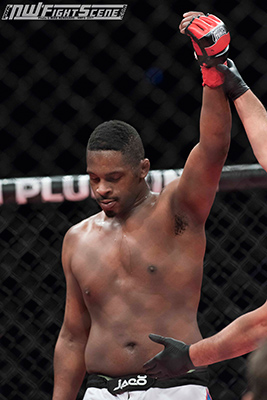 Brandon Monteith and Jesse Hardenbrook came out swinging for the fences in their fight. Neither man was wild in their offensive attacks, but both determined to end the bout without use of the judges. Monteith's takedowns finally got him in trouble late in the second round when Hardenbrook sunk in a guillotine that forced Monteith to tap.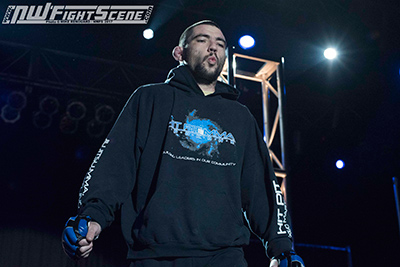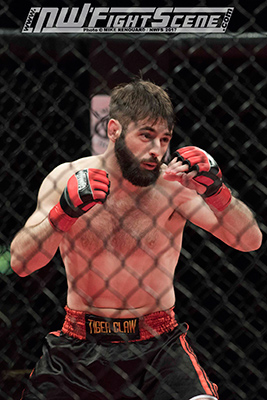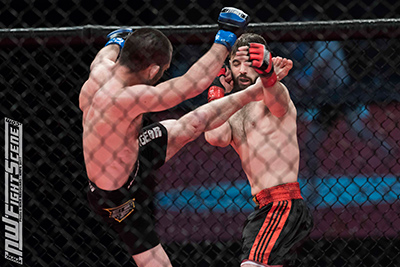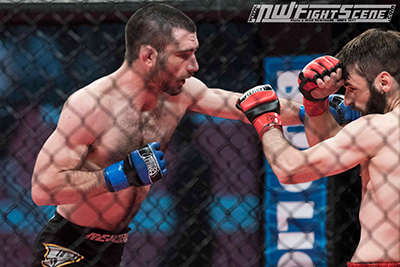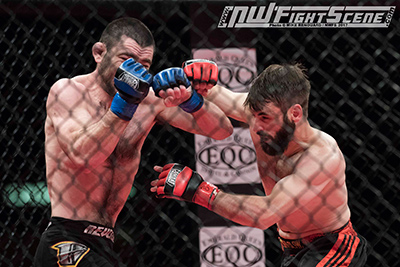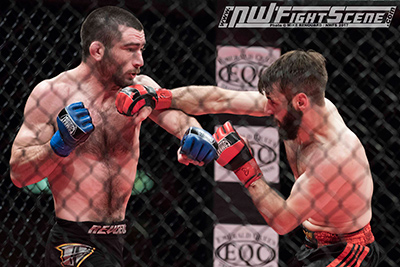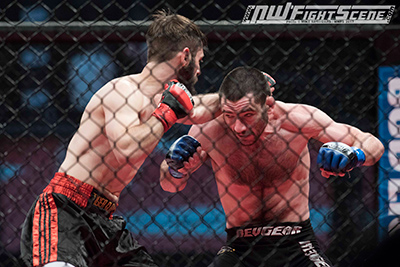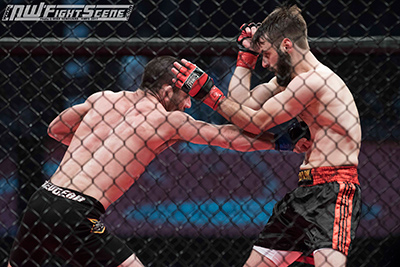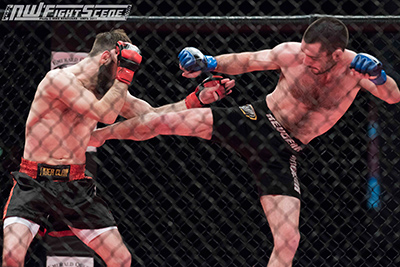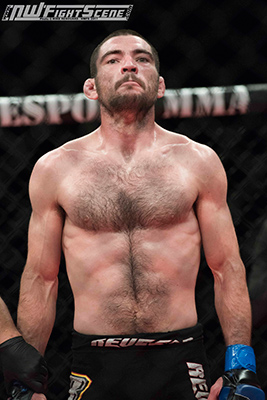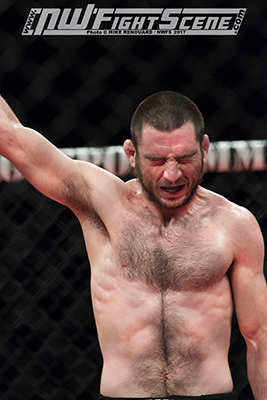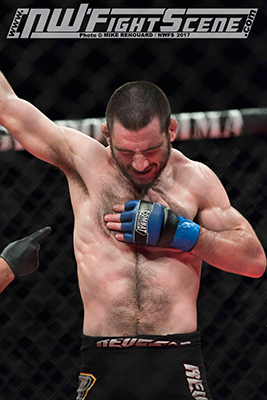 Joey Elzea and Jacob Romero had a long drawn out ground fight. Romero is known for his great striking, but Elzea was able to time it out and shoot underneath the punches. Once on the ground, both men were able to defend well and stay out of danger. The fight had to go to the judges who gave Elzea the win 30-27 across the board.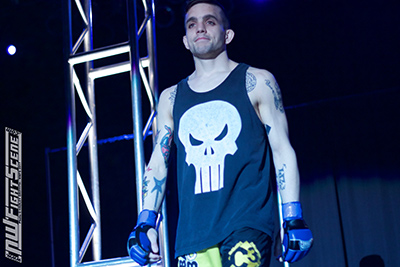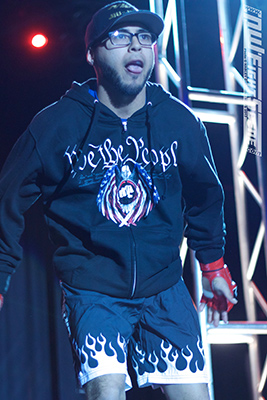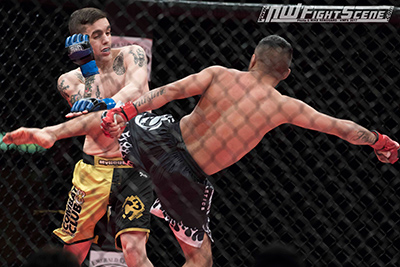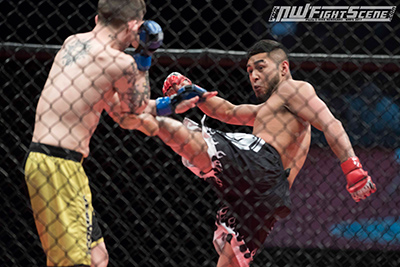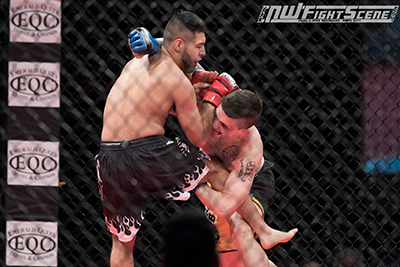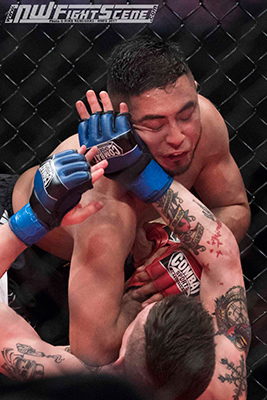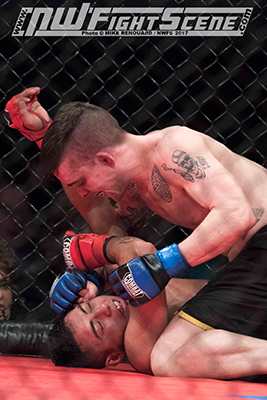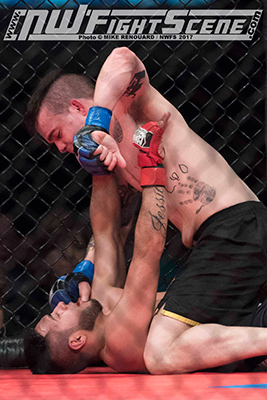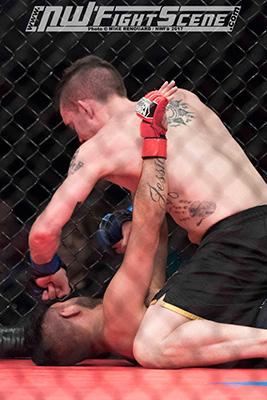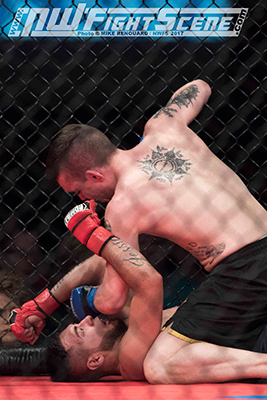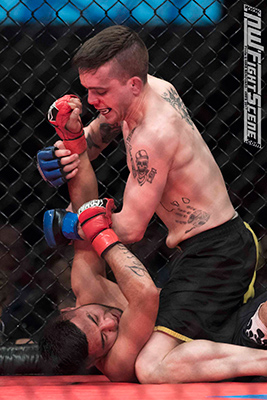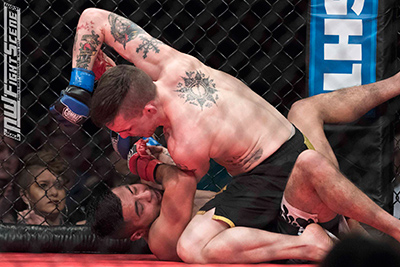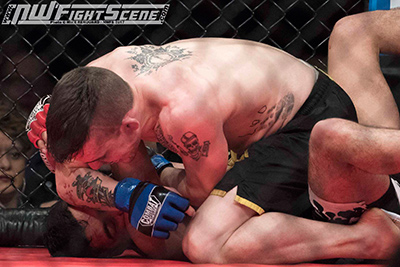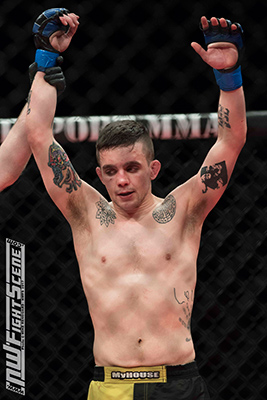 Former CageSport Heavyweight Champ and current UFC fighter, Anthony "Freight Train" Hamilton, greeted the crowd from the cage at intermission. Hamilton announced his next UFC bout will (possibly) take place in July. Backstage, Hamilton posed for a photo with UFC veteran Fabiano Scherner.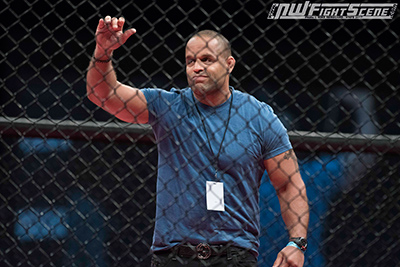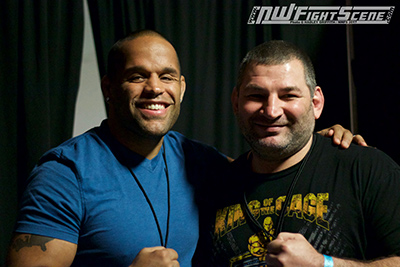 Halquist Productions holds their next all-pro boxing show Battle at the Boat 111 on June 3rd, followed by CageSport 46 on July 15th, both events at the Emerald Queen Casino. Learn more at at www.halquistproductions.com.
---
CageSport 45 Results
Bout 1 - 140 lbs
Justin Hugo (1-2 - Olympia) def Jake Blaski (0-2 - Port Angeles)
by Unanimous Decision

Bout 2 - 265 lbs
Tyree Fortune (2-0 - Portland) def Jose Rocha (Debut - Selah WA)
by tap out due to strikes @ 3:41 Rd1

Bout 3 - 145 lbs
Jesse Hardenbrook (2-2 - Spokane) def Brandon Monteith (Debut - Acme WA)
by guillotine choke @ 4:09 Rd 2

Bout 4 - 138 lbs
Sean Gee (2-3 - Portland) def Jose Hernandez (2-1 - Kent WA)
by Majority Decision (28-28, 29-28, 29-28)

Bout 5 - 155 lbs
Jacob Ikaika Martin (4-2 - Tacoma) def Matt Coble (11-6 - Burlington)
by armbar @ 2:31 Rd 2

Bout 6 - 125 lbs
Joey Elzea (2-0 - Everett) def Jacob Romero (Debut - Pasco)
by Unanimous Decision (All judges 30-27)

Bout 7 - 170 lbs
Fay Bursell (1-1 - Seattle) def Dominique Smith (Debut - Tacoma)
by KO @ 2:19 Rd 1

Main Event - CageSport MMA Lightweight Championship
Julian Erosa (18-4 - Yakima) def Justin Harrington (9-3 - Enumclaw WA)
by KO @ 4:09 Rd 1