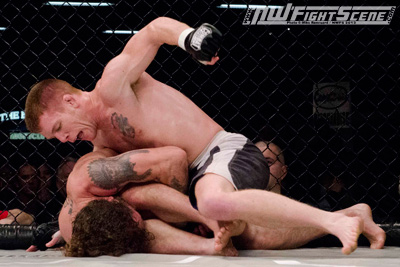 CageSport Featherweight Champion Drew Brokenshire
Tacoma, WA (June 11, 2013) - Training camps are alive and well as the Northwest's premier fighters start to gear up for Halquist Productions' CageSport XXV , set for July 6th, at the Emerald Queen Casino in Tacoma, WA. Headlining the electrifying ten bout card will be CageSport featherweight champion, Drew Brokenshire (7-2), defending his title for the second time against grizzly veteran, "Shorty" Weikel (9-3). In the semi-main event, Julian Erosa (10-1) will take on Lee Morrison (8-3) in what has turned into one of the most anticipated matchups in CageSport history.

Tickets for CageSport XXV, set for Saturday, July 6th, are still available and can be purchased at the Emerald Queen Casino box office or through Ticketmaster. Prices are $35, $55, and $100.

After defeating Julian Erosa for the CageSport featherweight title late last year and then defending the title for the first time in February against Enoch Wilson, Brokenshire made his professional boxing debut on June 1st and came out victorious with a unanimous decision victory. He'll have his hands full when he attempts to defend his title once again against Oregon's submission specialist, Shorty Weikel, who has won eight of his nine victories by that fashion.

Shorty Weikel

The semi-main event between Yakima MMA's Julian Erosa and Okanogan's Lee Morrison has been a matchup that CageSport fans have been wanting for over a year now. With the already established rivalry, the stakes are even higher as the winner of this fight will get to take on the winner of the Brokenshire/Weikel fight for the CageSport featherweight title at the next CageSport in October.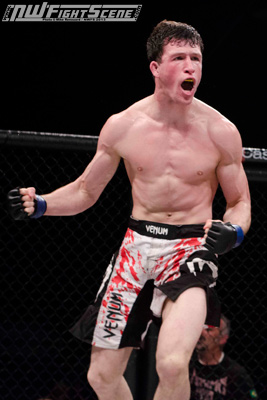 Julian Erosa

Erosa became the first ever featherweight champion for CageSport when he defeated Ryan Mulvihill in April of last year with a fourth round arm bar. In his first chance to defend the title, he took on Brokenshire in what is still remembered as one of the most thrilling fights in CageSport history that resulted in a unanimous decision victory for Brokenshire who has held on to the title ever since. The real intrigue behind this is that Lee Morrison defeated Brokenshire at a King of the Cage event last August, leaving to question who the best featherweight in the region truly is.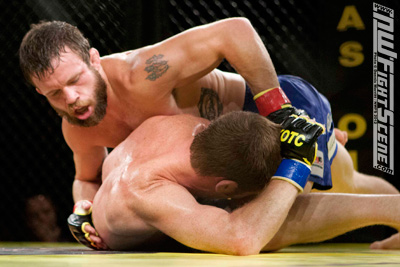 Lee Morrison

"We have four of the best featherweights stepping up for their chance to fight for a title. Drew's been such a tough and exciting fighter on our shows which has given him the opportunity to defend his title for a second time," said promoter, Brian Halquist. "Erosa vs. Morrison is a fight that everyone has wanted for a long time and we're giving it to them. With these fights we'll be able to finally determine who the true featherweight champion really is."

An undercard featuring eight other three round bouts full of the best Northwest fighters will also take place on July 6th. A preliminary card can be seen on the official CageSport Facebook page in the "CageSport XXV" event. An official announcement of the full fight card will be made during fight week.

Halquist Productions' CageSport continues to be the premier MMA promotion in the northwest featuring the only all pro card in the region. CageSport has been a place for fighters such as: Miesha Tate, Bryan Caraway, John Albert, Sam Sicilia, and Michael Chiesa to showcase their talents and eventually sign on with the UFC. For more information about CageSport XXV and all other Halquist Production events, please visit HalquistProductions.com and the official Facebook and Twitter pages of Halquist Productions, CageSport MMA, and Battle at the Boat