CageSport XXIV - April 27th, 2013
Emerald Queen Casino - Tacoma, Washington
Photos by Mike Renouard
---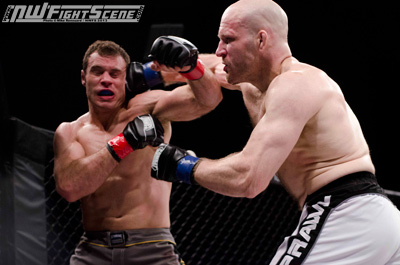 Brent Knopp connects with a right to John Heath's head
On April 27th, Halquist Productions presented CageSport XXIV in Tacoma with 10 professional MMA fights to a full house at the Emerald Queen Casino. The event was filmed for future airing on the United Fight Alliance (UFA) Network with commentary by Jay Adams and UFC veteran Jeff Hougland, along with guest commentary from UFC fighter John Albert and UFC vet Dennis Hallman.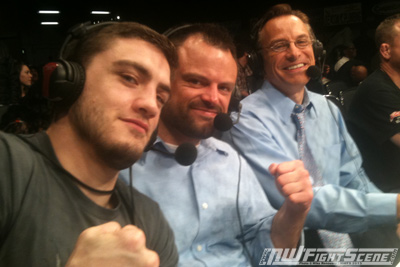 Also in the house was KISW's Thee Ted Smith and CageSport 145 lb Champion Drew Brokenshire who makes his pro boxing debut on June 1st at Battle at the Boat 92.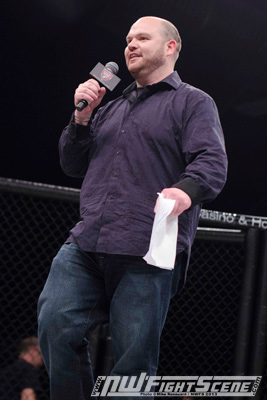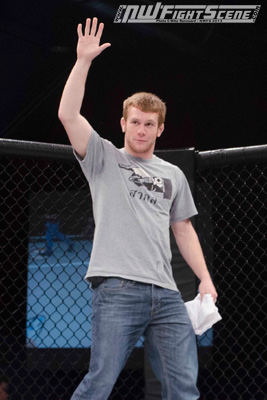 In the 2nd of two Co-Main Events, the 135 lb CageSport Interim Title was on the line between Cory Vom Baur fighting out of SportsLab in Portland and BJJ Spokane's Josh Rettinghouse. Vom Baur was scheduled to fight current 135 lb Champion Brandon Hemplemanm but when Hempleman tried out for the UFC's The Ultimate Fighter reality show and apparently made it on (though not officially announced yet), Rettinghouse stepped up on short notice to fight Vom Baur. The bout opened with Rettinghouse coming out and firing some strong leg kicks which Vom Baur would have none of, driving Rettinghouse into the cage and taking him down to work him over on the ground. This was the pattern for the fight with Rettinghouse not able to get his offensive game going and Vom Baur wearing him down through his ground game.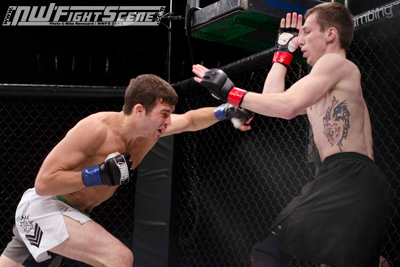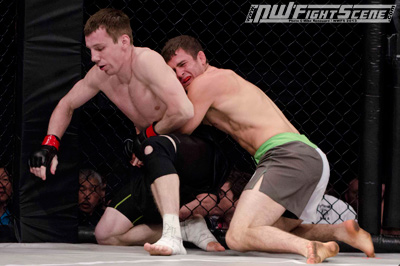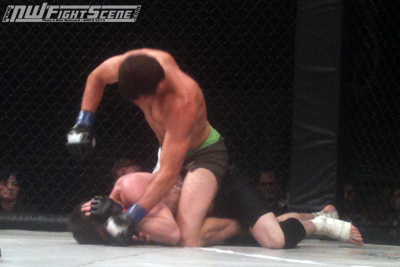 Finally, late in the 5th round, Vom Baur sunk in a Rear Naked Choke for the win and the interim 135 lb belt. Vom Baur now will wait to see if Hempleman is able or not to make it into the TUF house and garner a UFC contract. If so, he then will relinquish his title and Vom Baur will become the CageSport 135 lb Champion. If not, Hempleman and Vom Baur will meet on a future CageSport event to fight for the Bantamweight strap.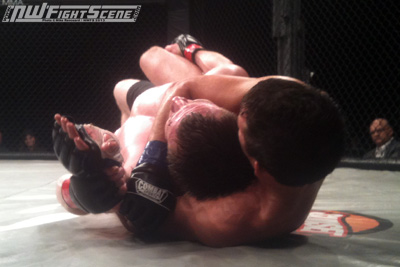 In the first Co-Main Event of the night, CageSport Middleweight Champion Brent Knopp of AMC Pankration faced challenger John Heath fighting out of One-MMA in Tualatin OR. Knopp did not make weight for the contest when on Friday when the WA State doctor would not allow him to try to cut more weight (Knopp weighed in at 187.5 lbs) as it was deemed a danger to his health to do so. But as Heath had made weight, it was still a Title Fight. No secret here what Heath's gameplan was: stay away from Knopp's heavy hands on the feet and force it to the ground and look for the submission. He did well in the first to close distance and get inside on Knopp, forcing it to the mat. But Knopp was able to get it back to the feet and started to find range.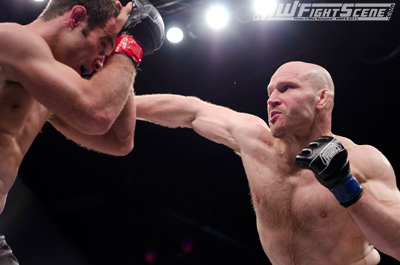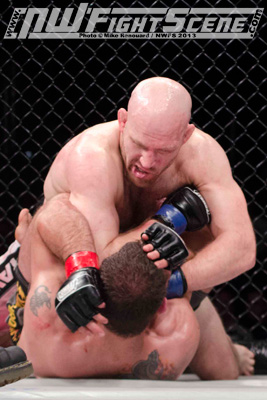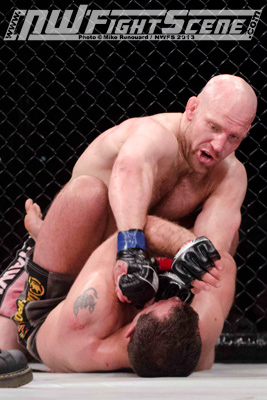 In the 2nd, Knopp stunned Heath with a big shot and went in for the finish on the ground, but strikes to the back of the Heath's head caused the referee to temporaily halt the bout with the doctor checking on Heath. The fight was allowed to continue and in the third Knopp again had Heath on the ground and hammered away for the finish, but yet again he inadvertently struck Heath on the back of the head. Referee Anthony Hamlett stopped the fight and went to take a point away from Knopp. Heath was unable to continue however and since the fight did not go at least 3 of the 5 rounds, it was ruled a No Contest.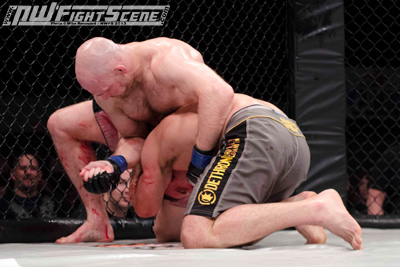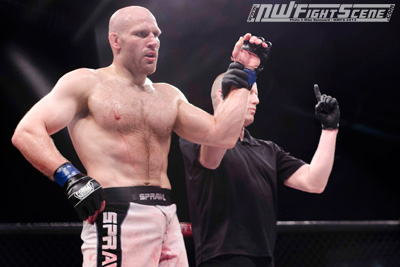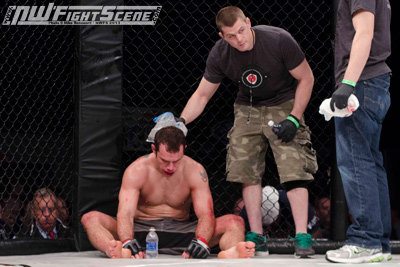 In the comeback of the night, NW Elite's Alfonso Gonzales lost the first two rounds of his fight with Alive MMA's Darrio Mobley with Mobley taking Gonzales down and punishing him on the ground.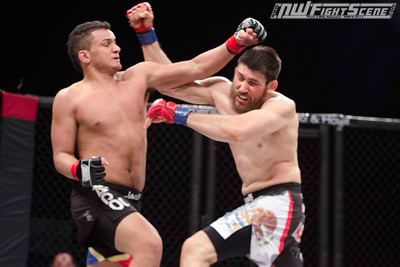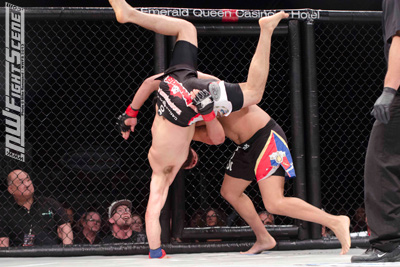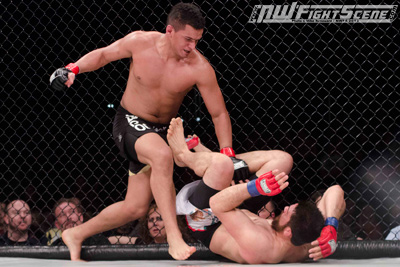 In the third, Gonzales needed a finish and he got just that, getting it to the ground and forcing Mobley to tap to an armbar/triangle at 3:13 of Rd 3. Gonzales remains undefeated as a pro at 2-0.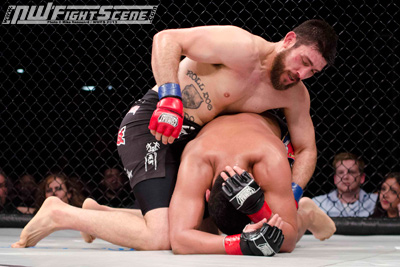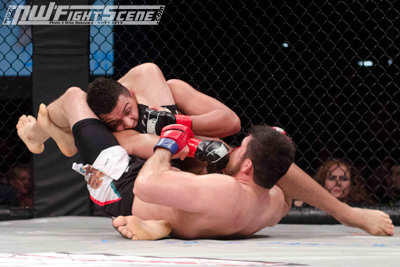 Gladiator MMA's Austin Springer got his hands going against Aaron Martin and finished via TKO to strikes at 1:30 of Rd 1 in their Featherweight bout. Springer moves to 3-0 with the win, while Martin falls to 1-1.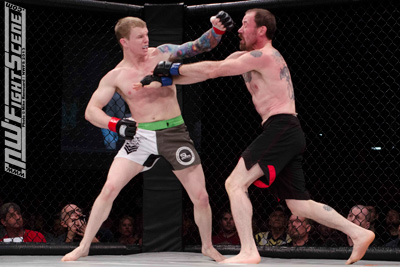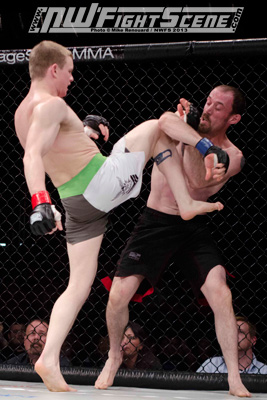 Former CageSport 145 lb Champion Julian Erosa out of Yakima MMA returned to the cage for the first time after losing his belt to Drew Brokenshire via decision at CageSport 22 back in December. He faced Jason Gybels in a rematch with the first time round Erosa knocking out Gybels in the first round at CageSport 21. This time Gybels gave Erosa a bit more trouble but Erosa was still able to finish Gybels by Triangle Choke at 3:49 of Rd 2. Erosa is now 10-1 as a pro.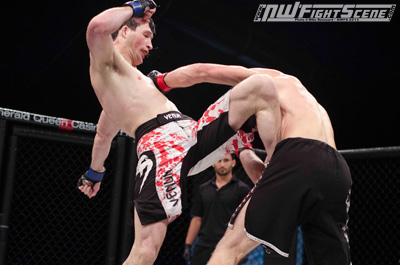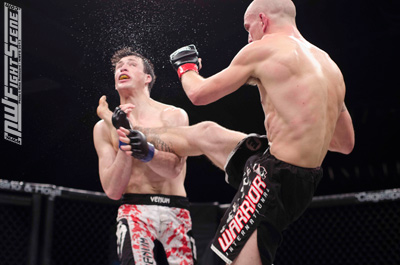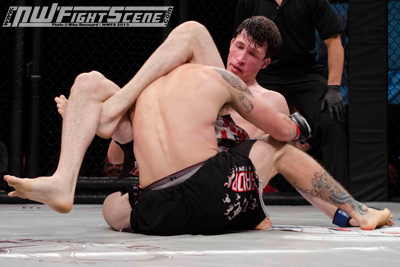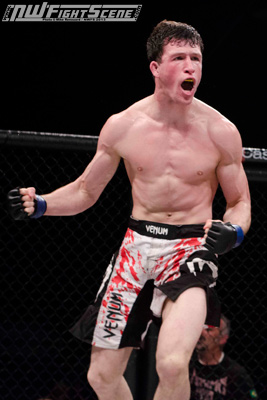 Victory Athletics' Zach Skinner notched a TKO win after a long hiatus from fighting, finishing Arjay Murphy at 3:03 of Rd 1 in their 135 lb contest. Once the fight went to the ground, Skinner was relentless in using his wrestling and GnP skills to punish Murphy and force a referee stoppage.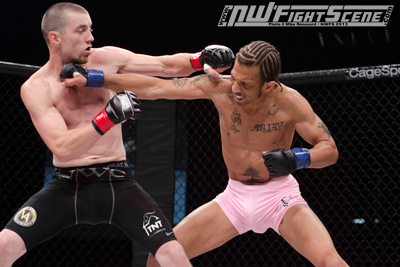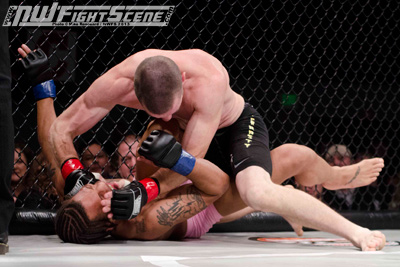 White Buffalo Warriors' Kasey White won his first pro fight over Yakima MMA's Gustavo Lopez in a 145 lb scrap that was non-stop action over 3 rounds. The judges saw it for White 30-27 x 2, 29-28.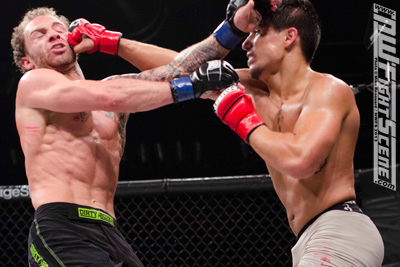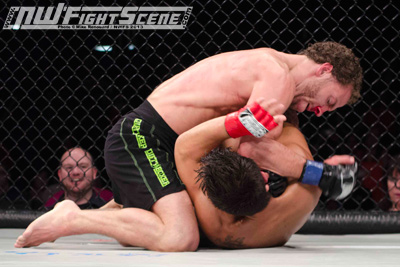 White Buffalo Warriors' Dex Montenegro beat AKA's Christian Ortiz by Decision in a 140 lb Catchweight bout. After the win, Montenegro got down on one knee and proposed in the cage to his girlfriend (and fellow MMA fighter) Amy Cadwell. Fortunatley, she said yes. Congratulations to Dex and Amy!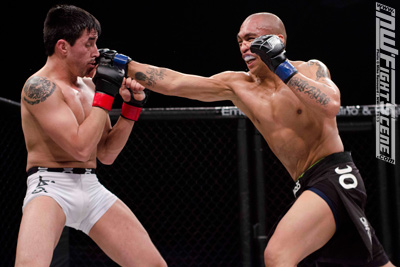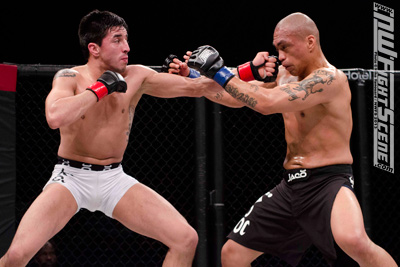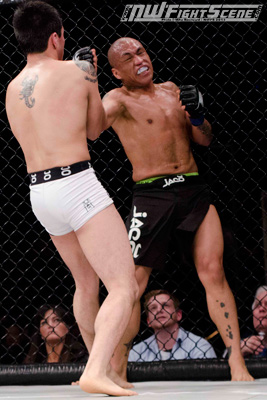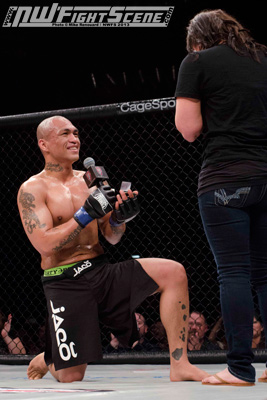 In a 135 lb fight, AMC Pankration's Scott McDonald looked impressive in his debut win over previously unbeaten Paul Njoku of Ethnic Fights MMA, getting Njoku to submit to a Rear Naked Choke at 2:57 of Rd 2.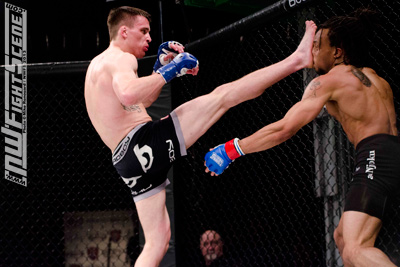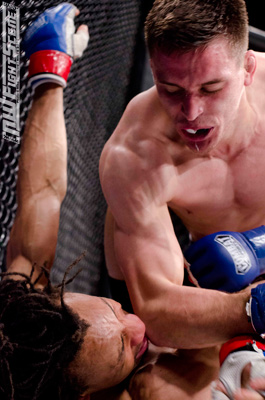 Opening the night of 10 pro fights in style were Bantamweights Emanuel Russell of Ivan Salaverry MMA and Trevor Sojot of Victory Athletics. The two engaged in a spirited battle with Russell coming out on top via unanimous judges decision.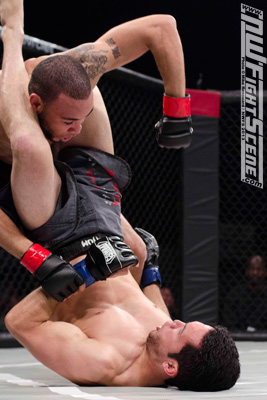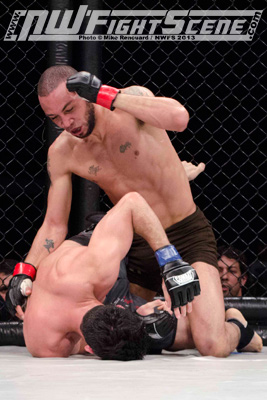 The next Halquist Productions' show at the Emerald Queen Casino is all-pro boxing on June 1st with Battle at the Boat 92. MMA will return to the EQC with CageSport XXV on July 6th. More info at HalquistProductions.com.
---
Bout 1 - 135 lbs
Emanuel Russell (1-0, Ivan Salaverry MMA - Renton WA) def
Trevor Sojot (3-7, Victory Athletics - Kent WA)
by Unanimous Decision (All judges 30-27)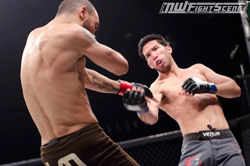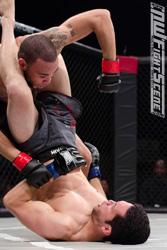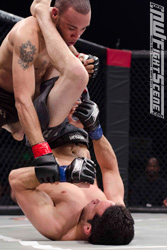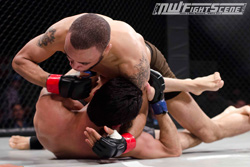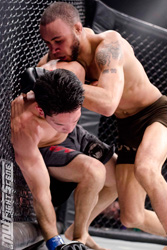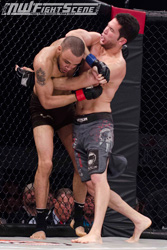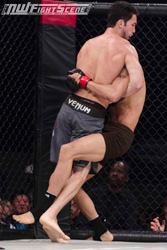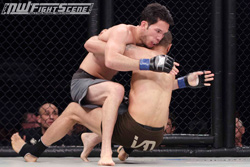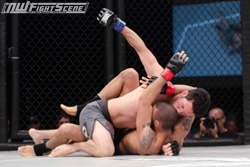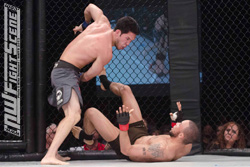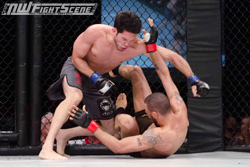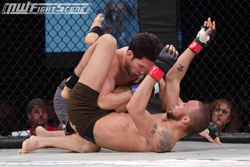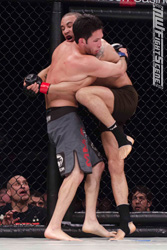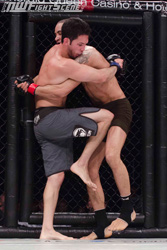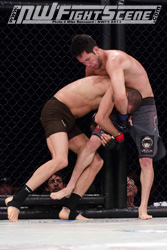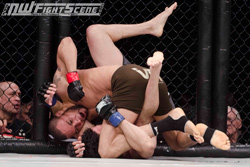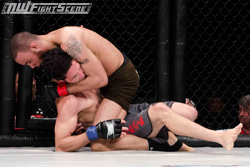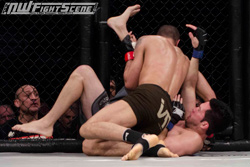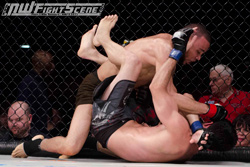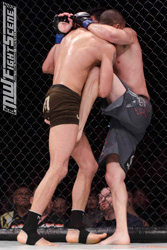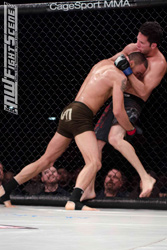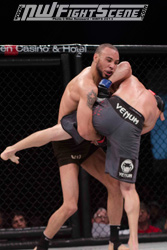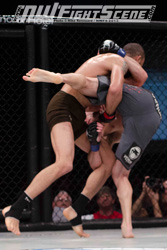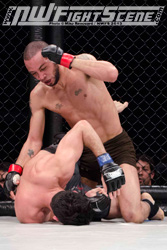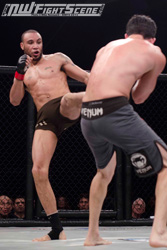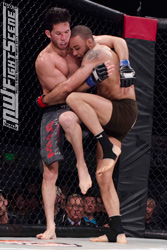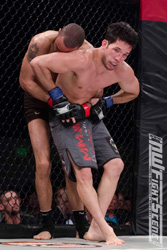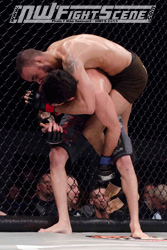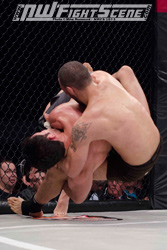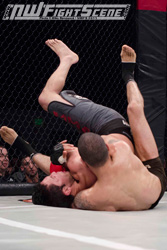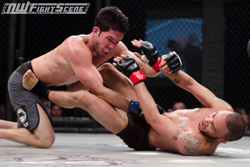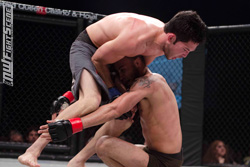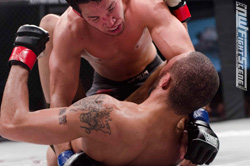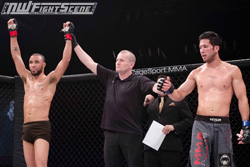 Bout 2 - 135 lbs
Scott McDonald (Pro Debut, AMC Pankration - Tacoma WA) def
Paul Njoku (2-0, Ethnic Fights - Sammamish WA)
by Rear Naked Choke @ 2:57 Rd 2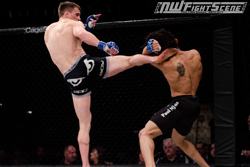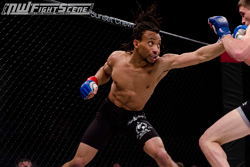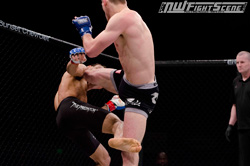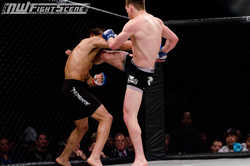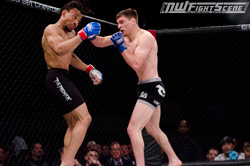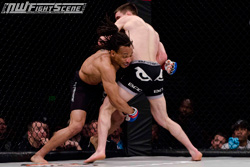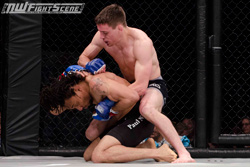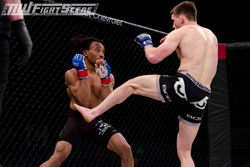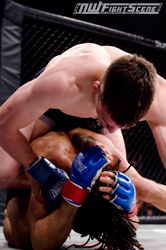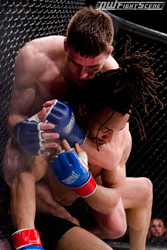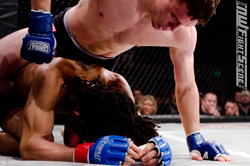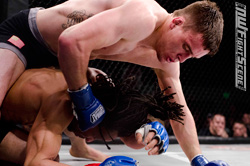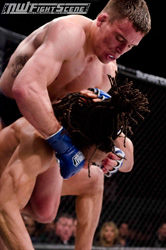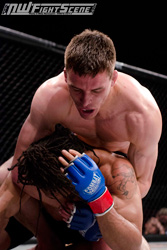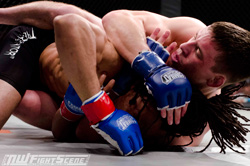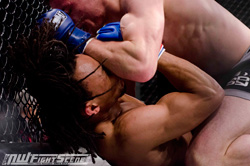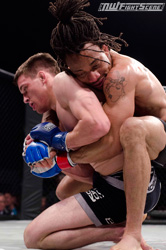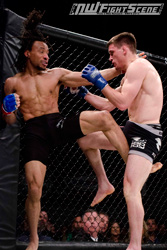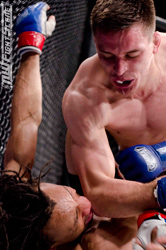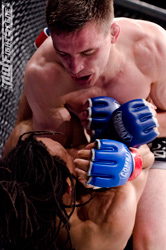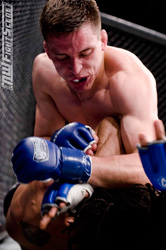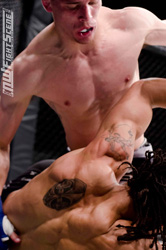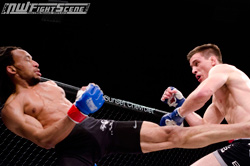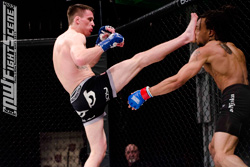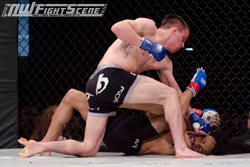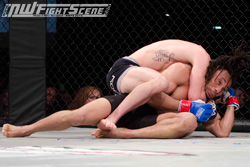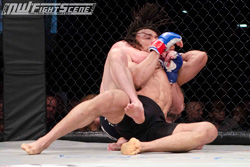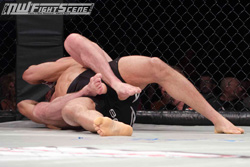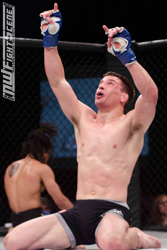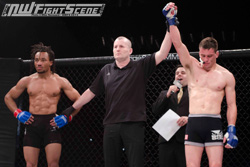 Bout 3 - 140 lbs
Dex Montenegro (1-1, White Buffalo Warriors - Issaquah WA) def
Christian Ortiz (1-4, AKA - Mount Vernon WA)
by Unanimous Decision (All judges 29-28)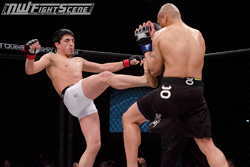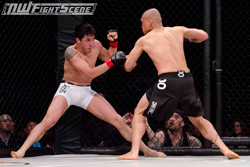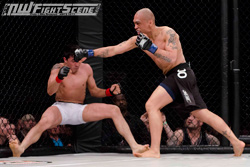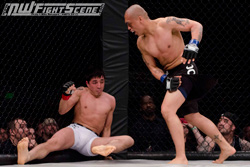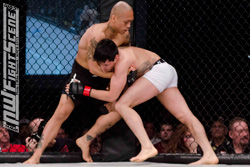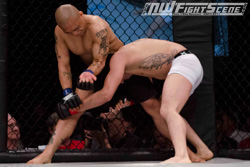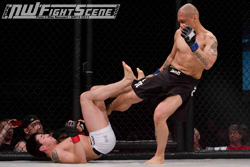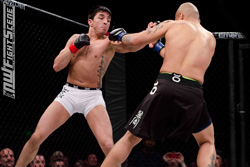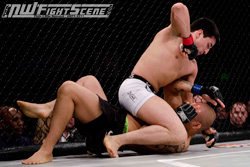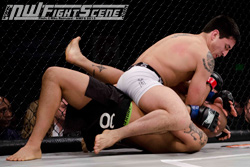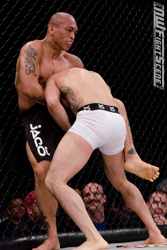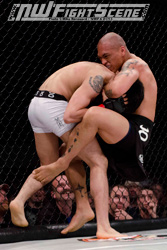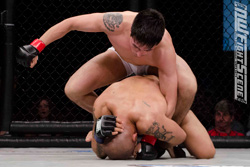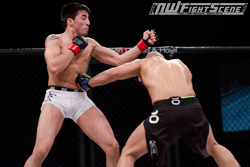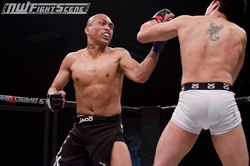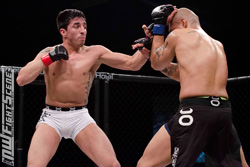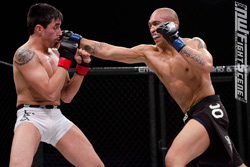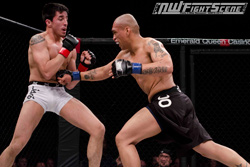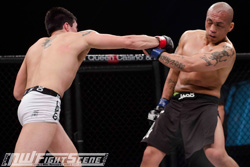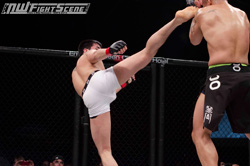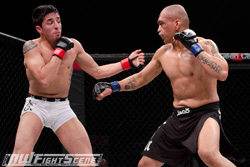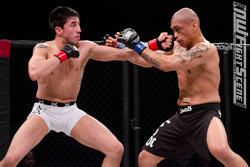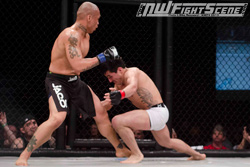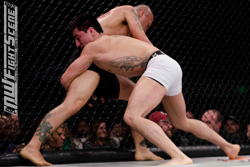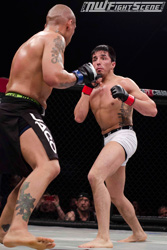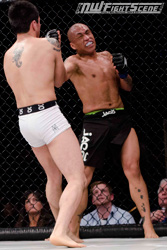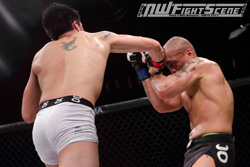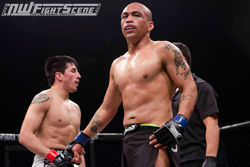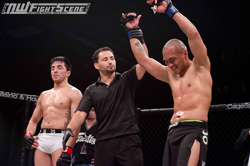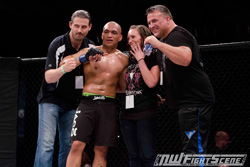 Bout 4 - 145 lbs
Kasey White (0-1, White Buffalo Warriors - Seattle WA) def
Gustavo Lopez (1-0, Yakima MMA - Wapato WA)
by Unanimous Decision (30-27, 30-27, 29-28)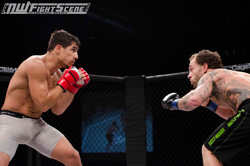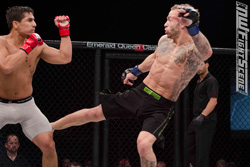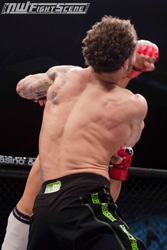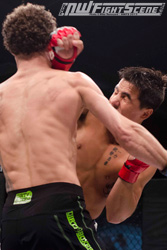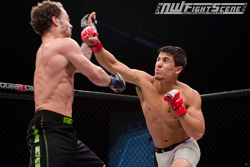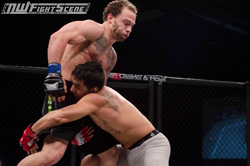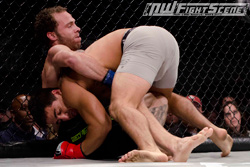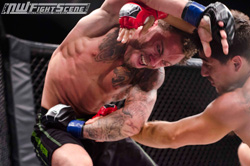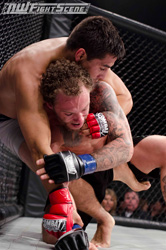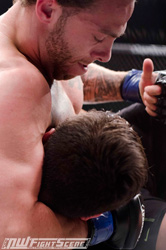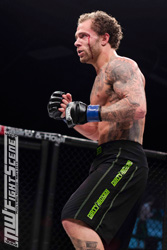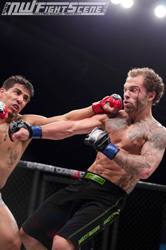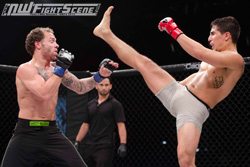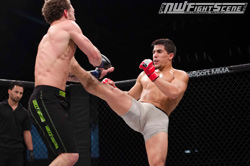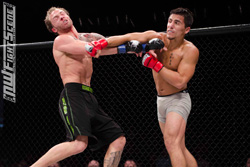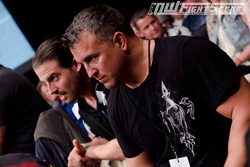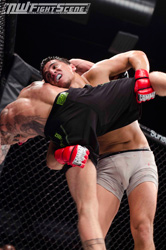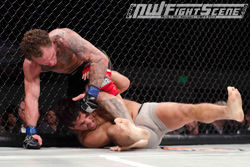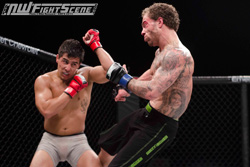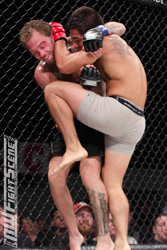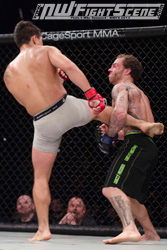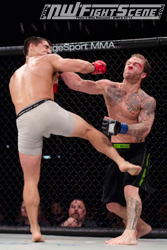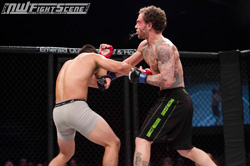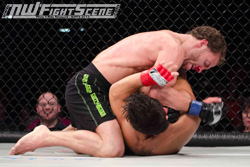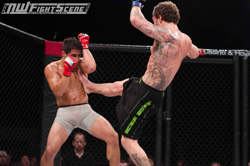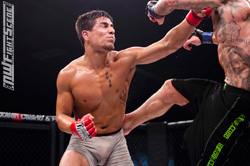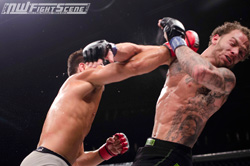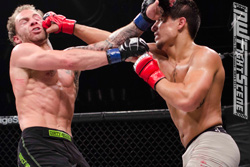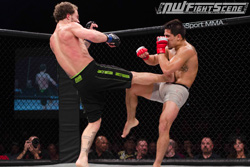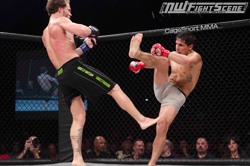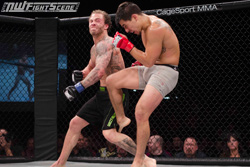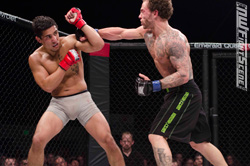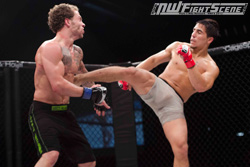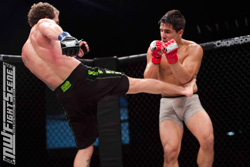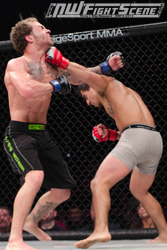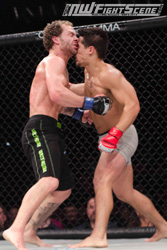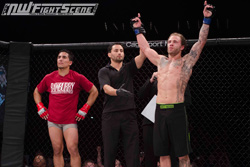 Bout 5 - 135 lbs
Zach Skinner (6-6, Victory Athletics - Olympia WA) def
Arjay Murphy (1-1-1, Marcelo Alonso BJJ / Tacoma Boxing Club - Tacoma WA)
by TKO @ 3:03 Rd 1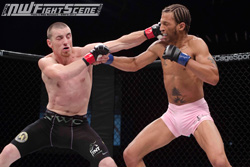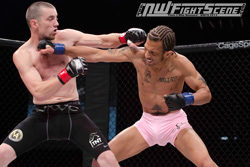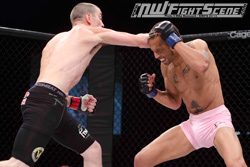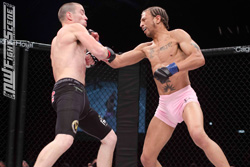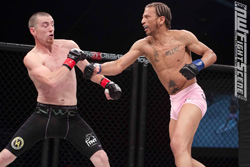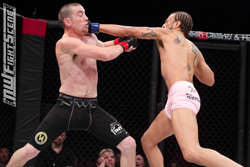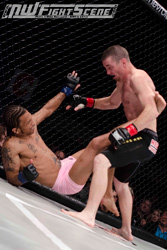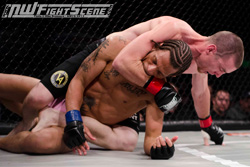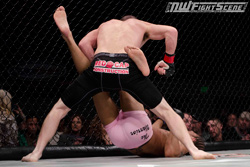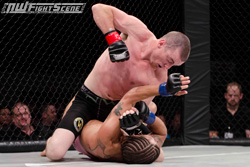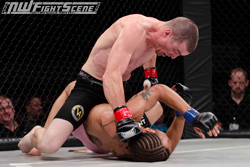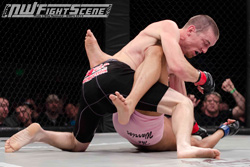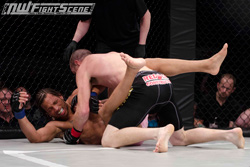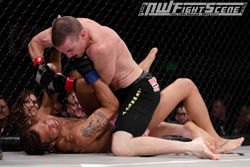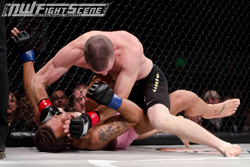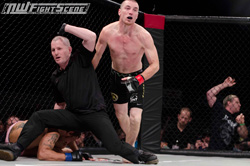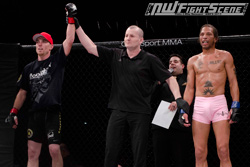 Bout 6 - 150 lbs
Julian Erosa (9-1, Yakima MMA - Yakima WA) def
Jason Gybels (4-3, Smith Martial Arts - Bend OR)
by Triangle Choke @ 3:49 Rd 2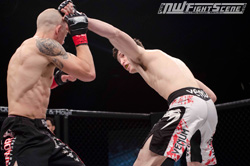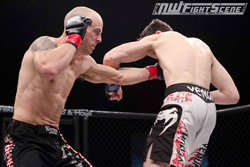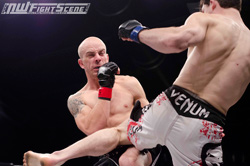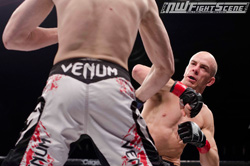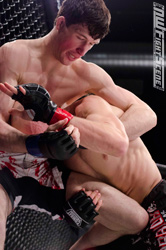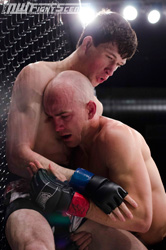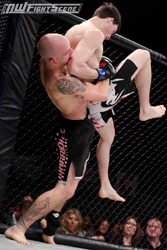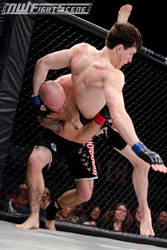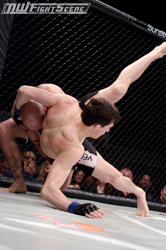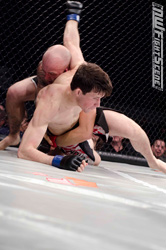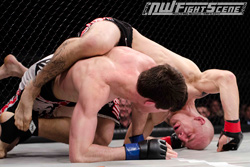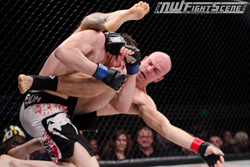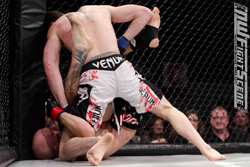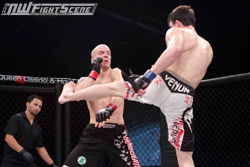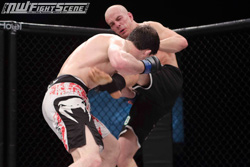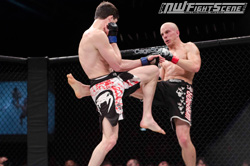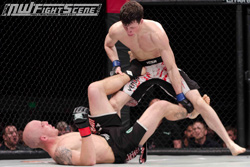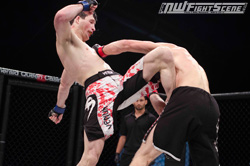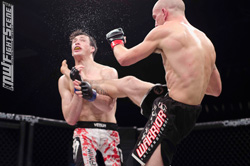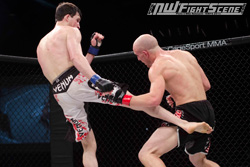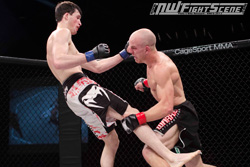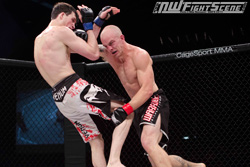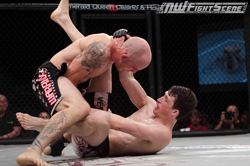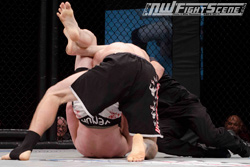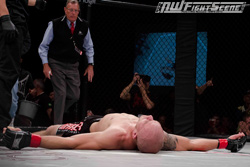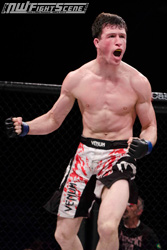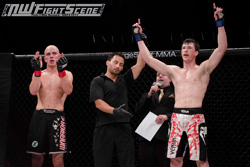 Bout 7 - 145 lbs
Austin Springer (2-0, Gladiator MMA - Vancouver WA) def Aaron Martin (1-0, Marcelo Alonso BJJ / Brian Johnson's Fight Team - Spanaway WA)
by TKO @ 1:30 Rd 1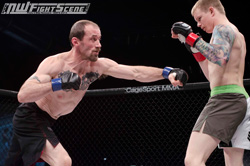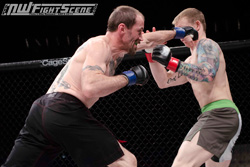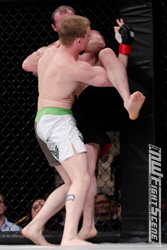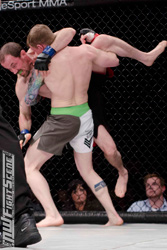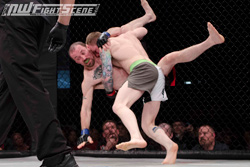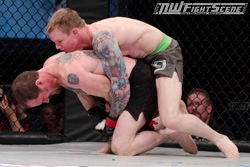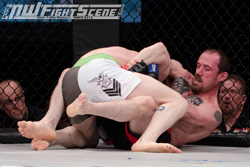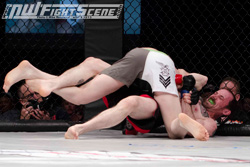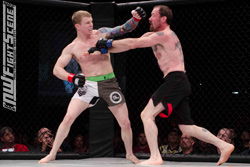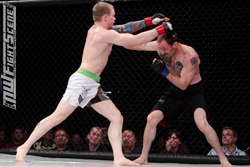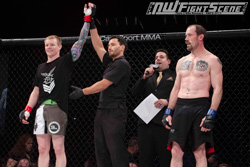 Bout 8 - 185 lbs
Alfonso Gonzales (1-0, NW Elite - Tacoma WA) def
Darrio Mobley (2-3, Alive MMA - Medford OR)
by Triangle Choke @ 3:13 Rd 3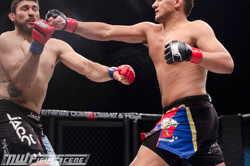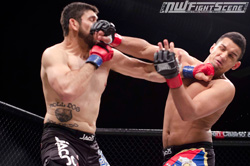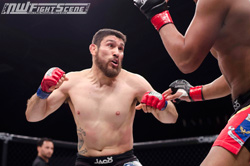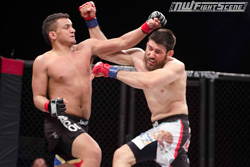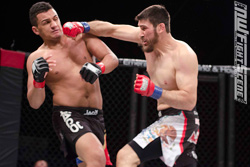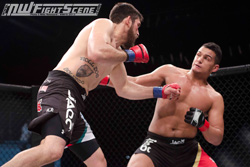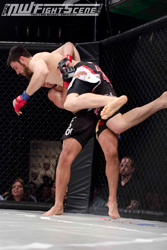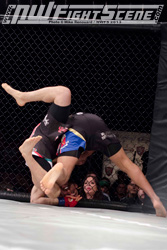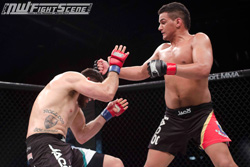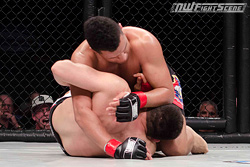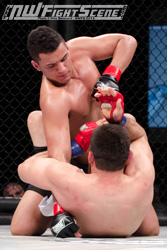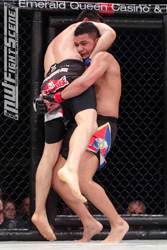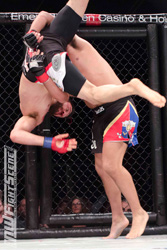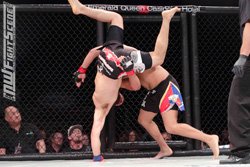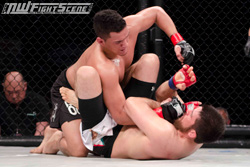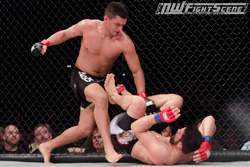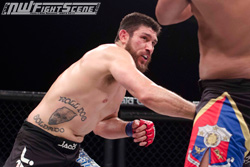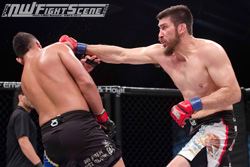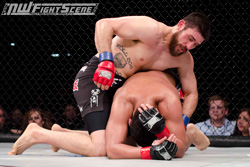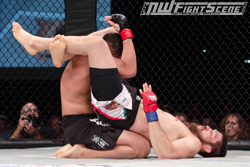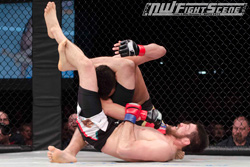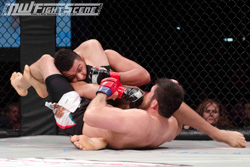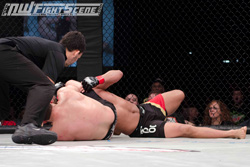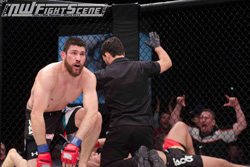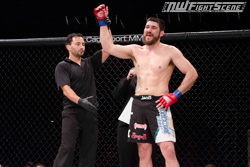 Co-main Event #1 - CageSport Middleweight Championship
Brent Knopp (4-0, AMC Pankration - Kirkland WA) vs John Heath (6-6, One-MMA - Vancouver WA) results in a NO CONTEST (illegal strikes to back of head - Heath unable to continue) @ 3:13 Rd 3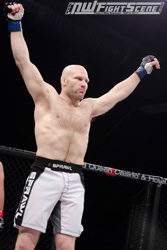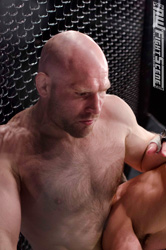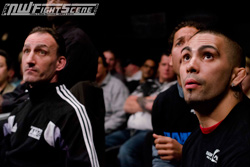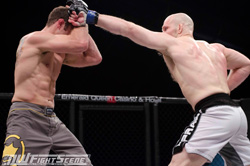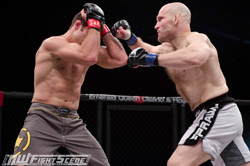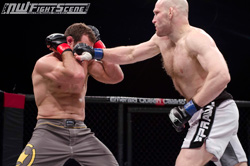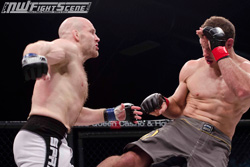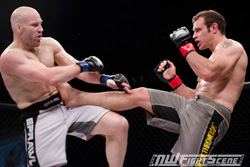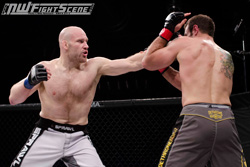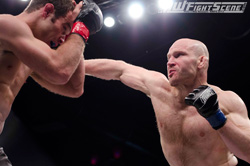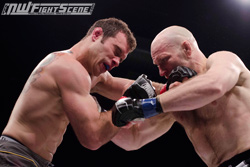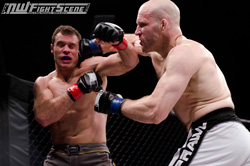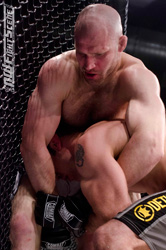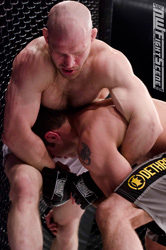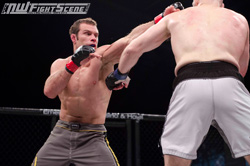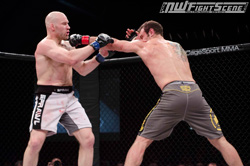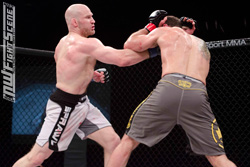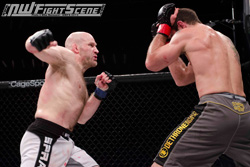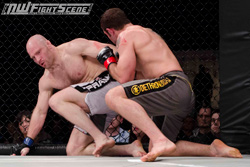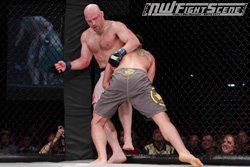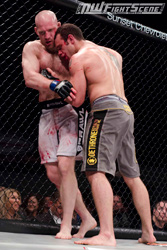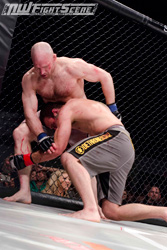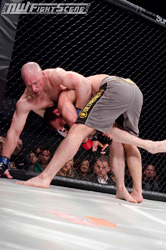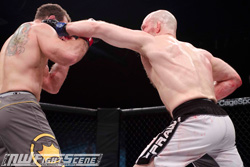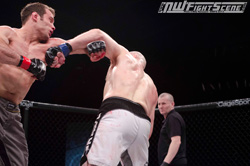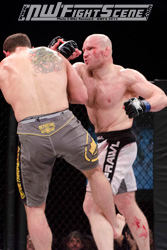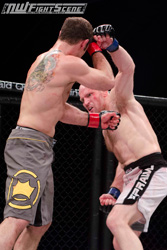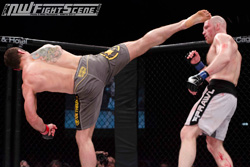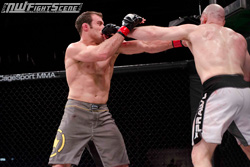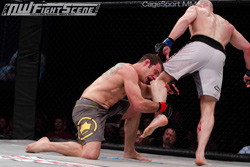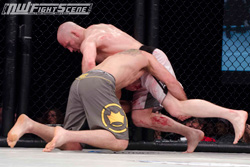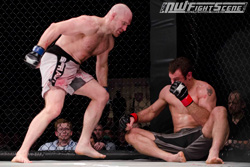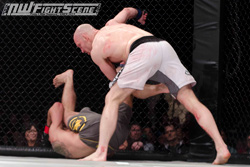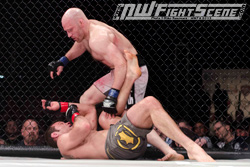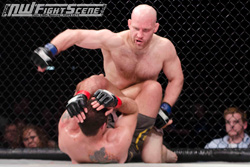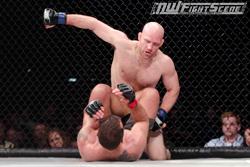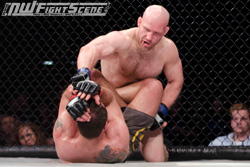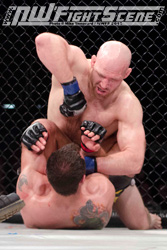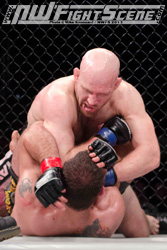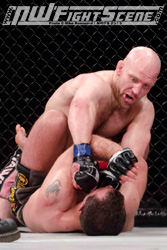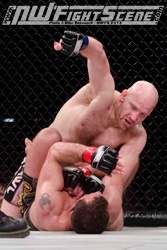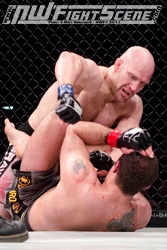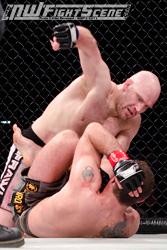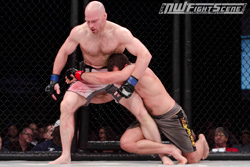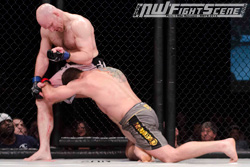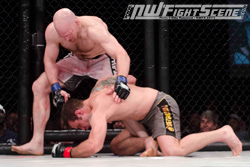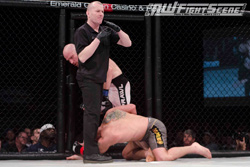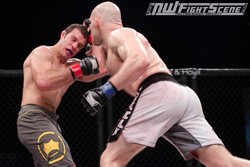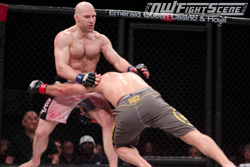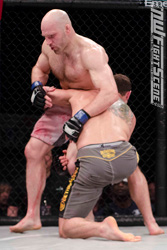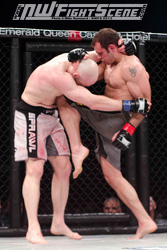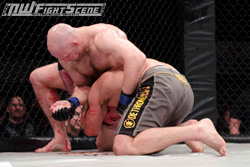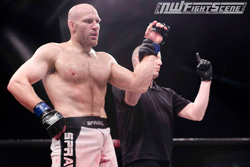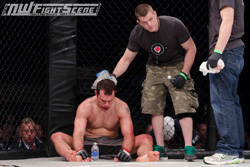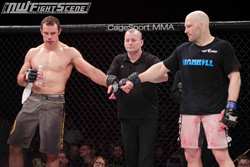 Co-Main Event #2 - CageSport Interim Bantamweight Championship
Cory Vom Baur (5-2, SportsLab / Gladiator MMA - Vancouver WA) def
Josh Rettinghouse (7-1, Spokane BJJ - Spokane WA)
by Rear Naked Choke @ 3:38 Rd 5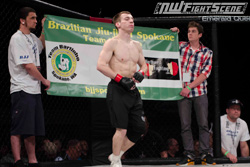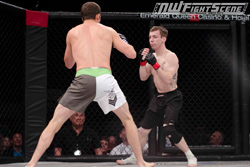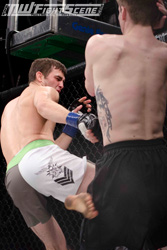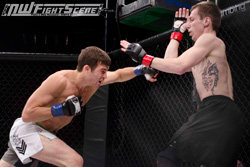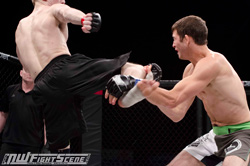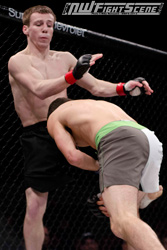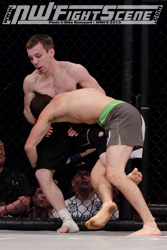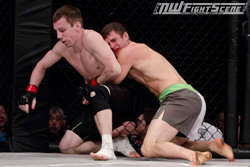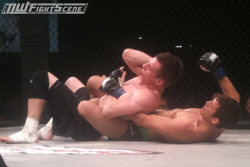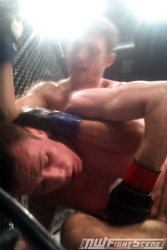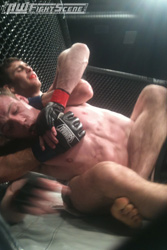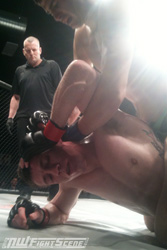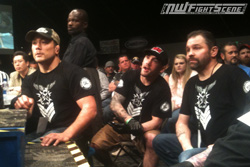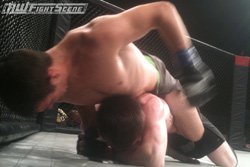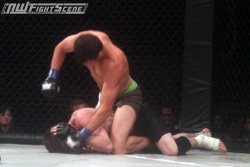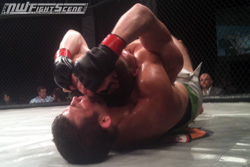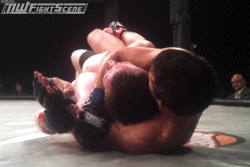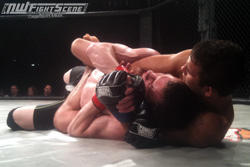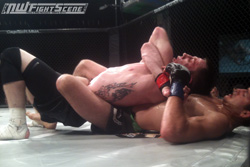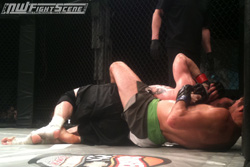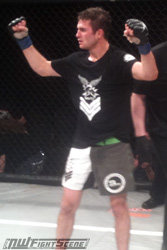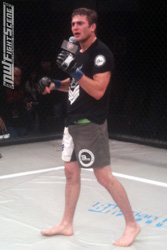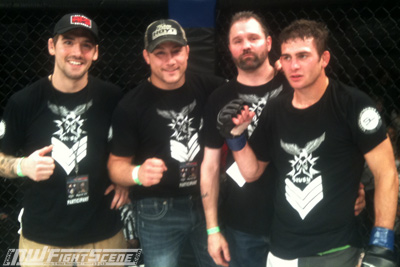 ---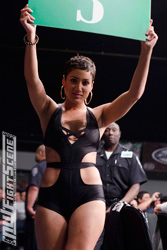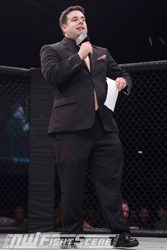 ---