CAGESPORT XIX - April 28th, 2012
Emerald Queen Casino - Tacoma, Washington
Photos and Interviews by Mike Renouard
---
The I-5 Showroom inside the Emerald Queen Casino was the place to be April 28th as Halquist Productions presented a full night of Professional Mixed Martial Arts action with their 19th CageSport show. 10 fights took place, including two title fights, and not one bout went the distance with all ending either via KO, TKO, or submission.
The longest bout of the night was the main event for the 145 lb title with undefeated Julian Erosa out of Yakima MMA taking out Team Spokane's Ryan Mulvihill with a 4th round armbar. Save for a fairly even first round, this fight was all Erosa who controlled on the feet and the ground, nearly submitting Mulvihill on numerous occasions. The end came at 1:48 of the 4th round, as Erosa locked on a tight triangle choke and then finished with the armbar submission. Erosa is now 8-0 as a pro, with 7 of his wins coming on the CageSport stage.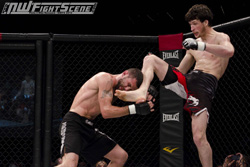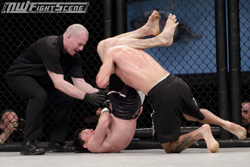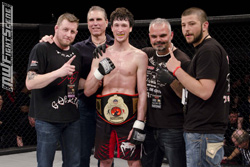 Team Sklavos' Brandon Hempleman out of Twin Falls Idaho took home the 135 lb Title, stopping Bad Company MMA's Jeff Hatton via TKO. Hatton shot early and got Hempleman down but Hempleman survived and got it back to the feet. Hatton shot again and Hempleman timed a nice knee strike to drop Hatton, finishing the dazed fighter with hammerfists at 2:55 in the first round.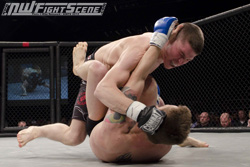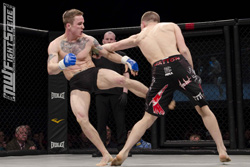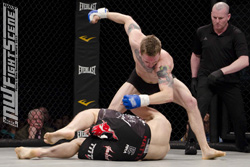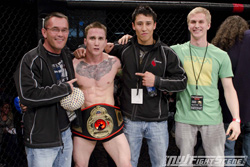 Team Spokane's Dave Courchaine came out and blasted Olympia BJJ's Joel Pettit, getting the KO at just 28 seconds into their 170 lb bout.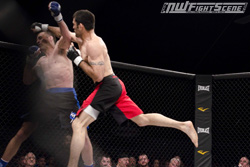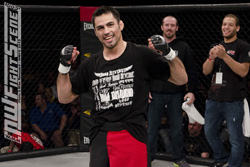 Other action included Jeff Degenhardt & CJ Marsh throwing down in slobberknocker that ended with Degenhardt dropping Marsh in the 2nd round and finishing him via rear naked choke. Harrison Bevens remains undefeated, moving to 4-0, with a 1st rd guillotine choke of Dustin Praxedes. Mihai Cotruta, fighting under the legendary Richard Steele out of Las Vegas, had little trouble with Omar Cruz, finishing Cruz with strikes on the ground to win his pro debut. And in the night's first bout, Chris Wheaton wasted no time in getting his pro debut win by KO'ing Jorey Taylor 30 seconds in.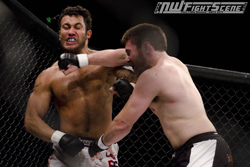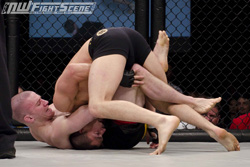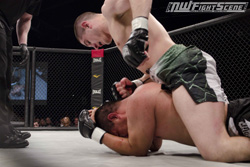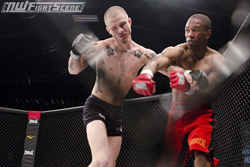 Halquist Productions regularly holds All-Pro Boxing and MMA fight cards throughout the year at the Emerald Queen Casino with their Battle at the Boat & CageSport series. The next fight event at the EQC is Battle at the Boat 87 on June 2nd, followed by CageSport XX on July 14th. Find out more at HalquistProductions.com.
---
CageSport XIX Results & Photos
Bout 1 - 125 lbs
Chris Wheaton (Debut, Roughhouse MMA) def Jorey Taylor (1-4, Team Blackout)
by KO @ 0:30 Rd 1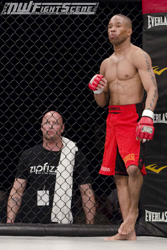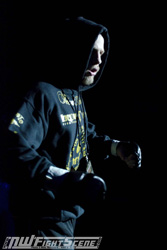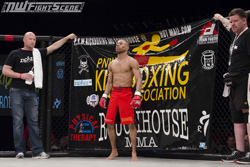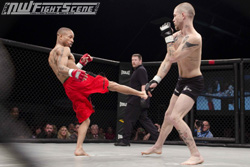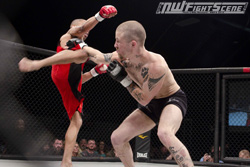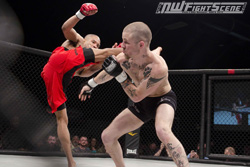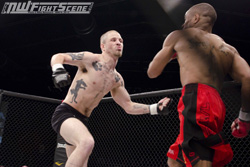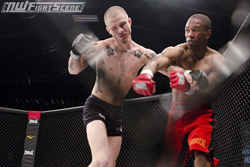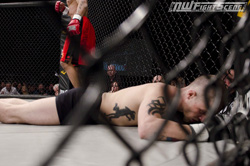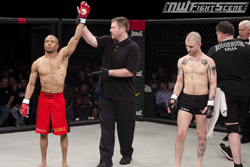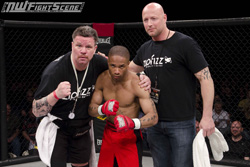 Bout 2 - 145 lbs
Cory Vom Baur (1-0, Flores Fitness) def Jorge Alba (Debut, Bulldog MMA)
by TKO (Ref Stop) @ 2:58 Rd 1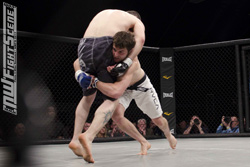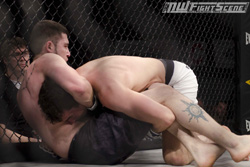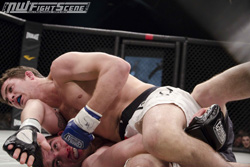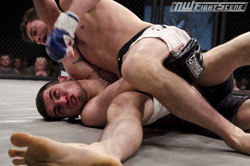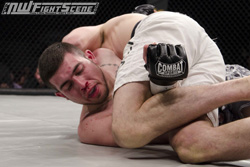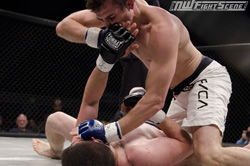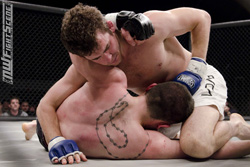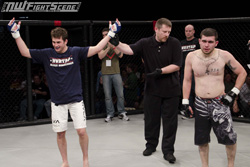 Bout 3 - 155 lbs
Mihai Cotruta (Debut, Richard Steele Boxing) def Omar Cruz (Debut, Bulldog MMA)
by TKO (Ref Stop) @ 1:31 Rd 1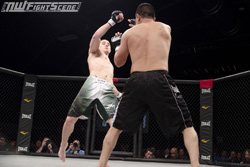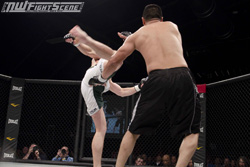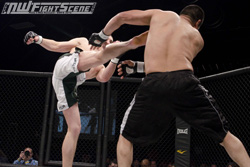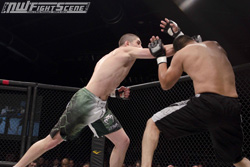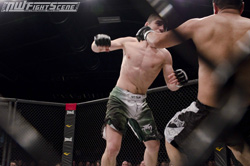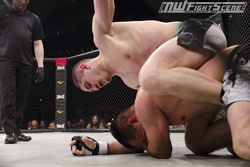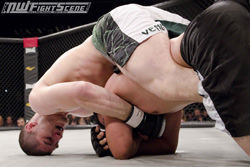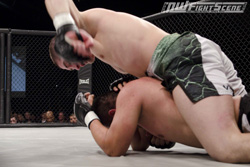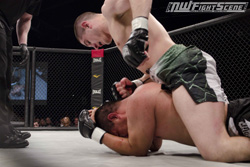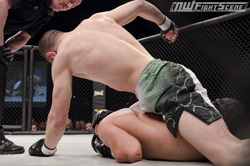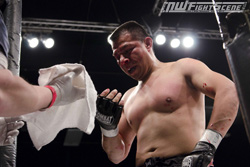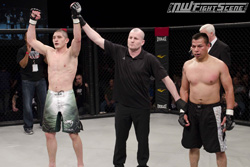 Bout 4 - Heavyweight
Richard Foster (Debut, Yakima MMA) def Chris Folsom (2-1, Team Quest)
by Rear Naked Choke @ 2:42 Rd 1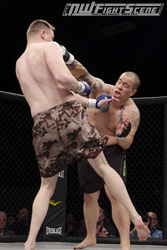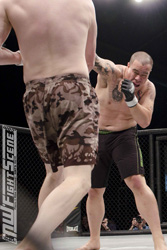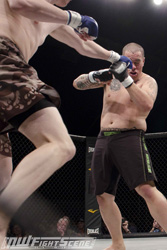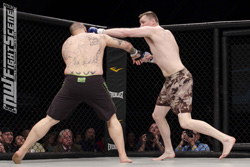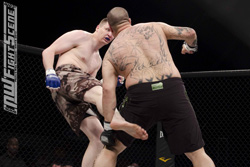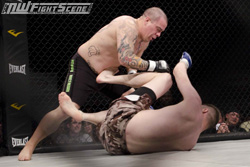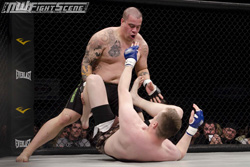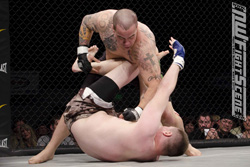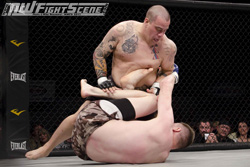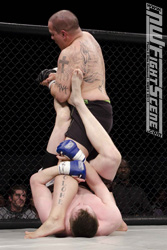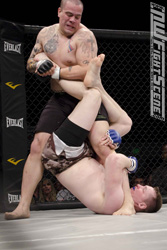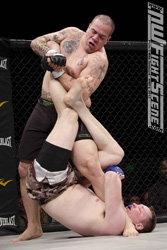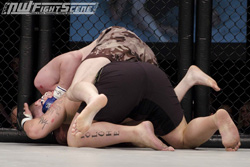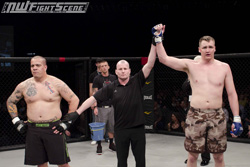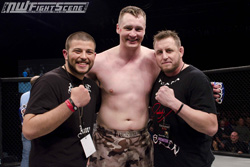 Bout 5 - 145 lbs
Angel Diaz (3-4, House of Pain) def Trevor Sojot (2-6, Victory Athletics)
by Guillotine Choke @ 4:46 Rd 1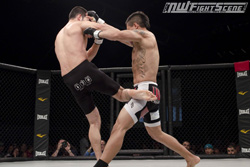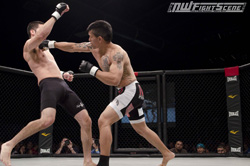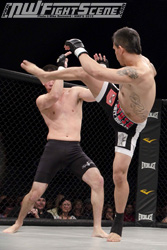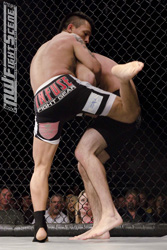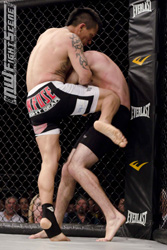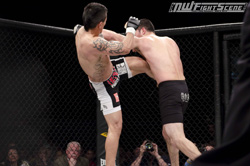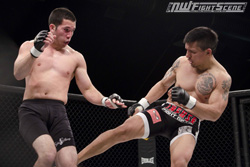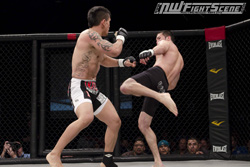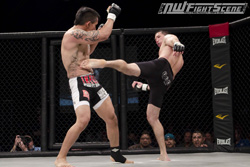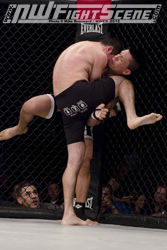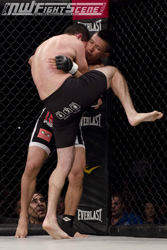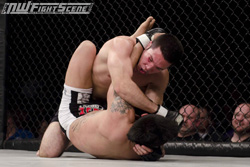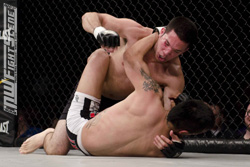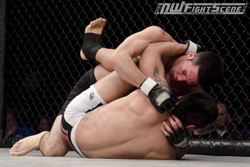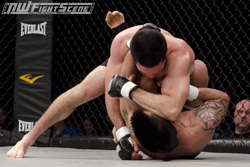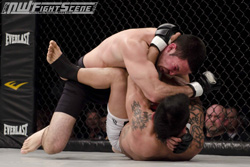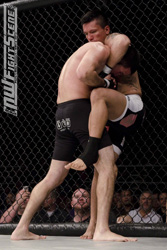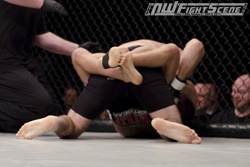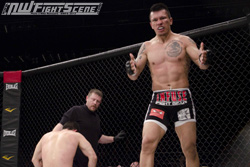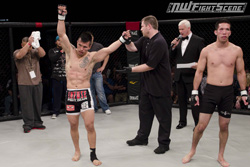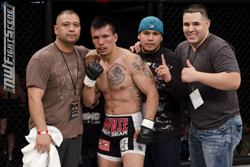 Bout 6 - 155 lbs
Harrison Bevens (3-0, Brian Johnson KB) def Dustin Praxedes (0-5, RoughHouse MMA)
by Guillotine Choke @ 2:28 Rd 1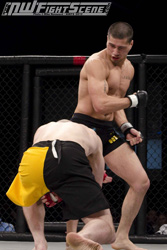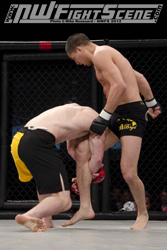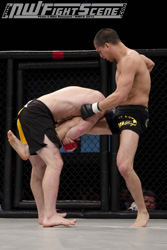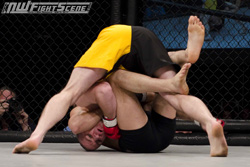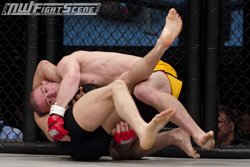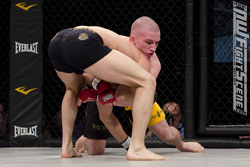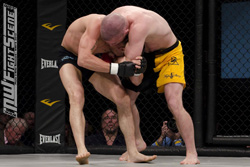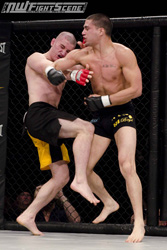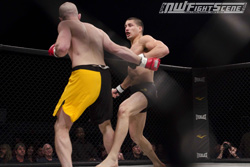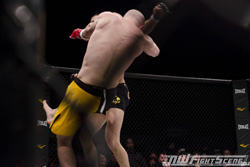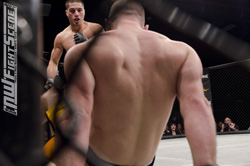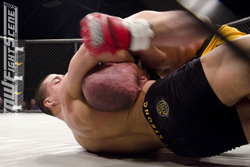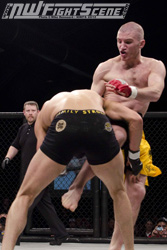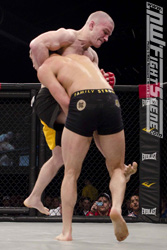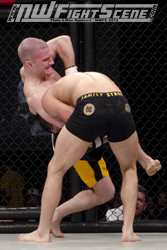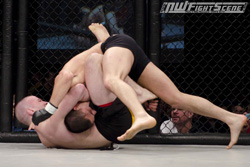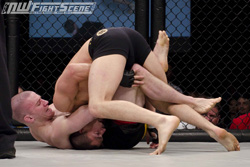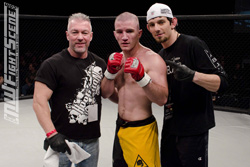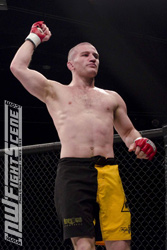 Bout 7 - 178 lbs
Jeff Degenhardt (0-2, Warrior Camp) def CJ Marsh (2-1, White Buffalo Warriors)
by Rear Naked Choke @ 1:28 Rd 2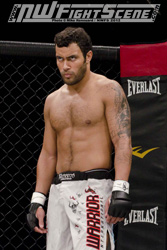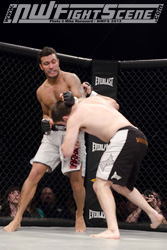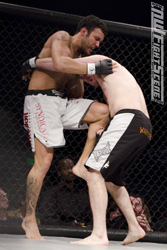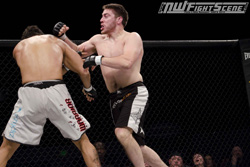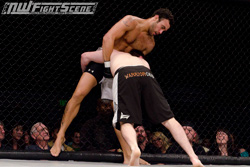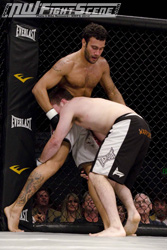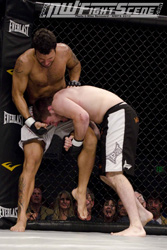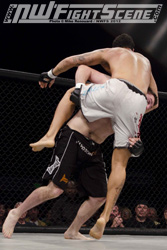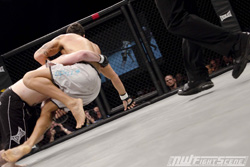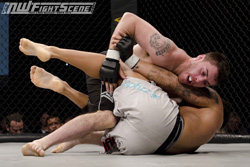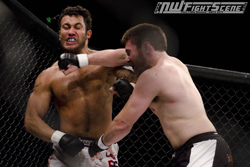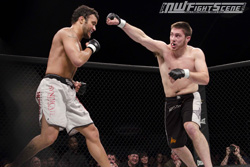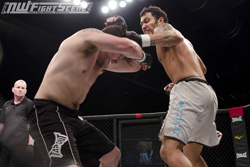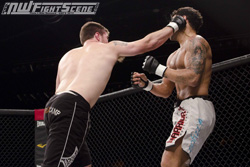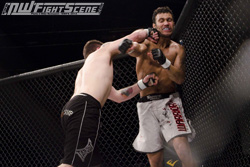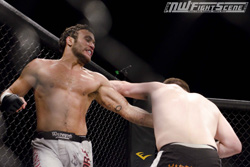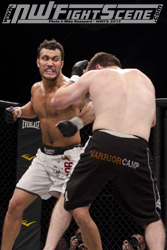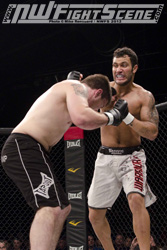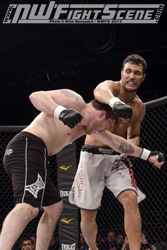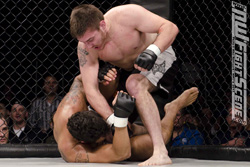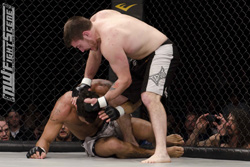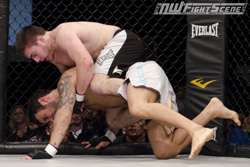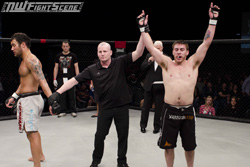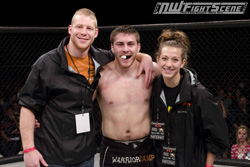 Bout 8 - 170 lbs
Dave Courchaine (6-4, Team Spokane) def Joel Pettit (4-4, Olympia BJJ)
by KO @ 0:28 Rd 1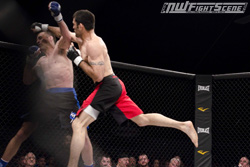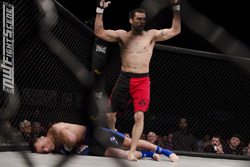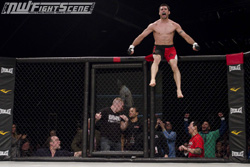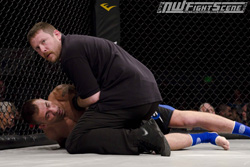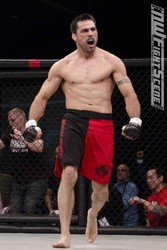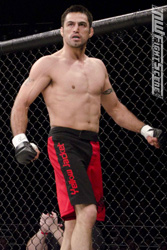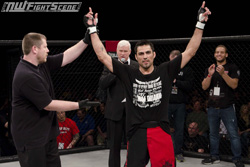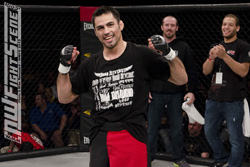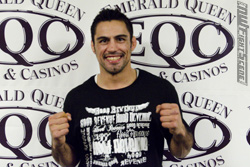 Co-Main Event - 135 lb Championship
Brandon Hempleman (6-1, Team Sklavos) def Jeff Hatton (6-0, Bad Company MMA)
by TKO (Ref Stop) @ 2:55 Rd 1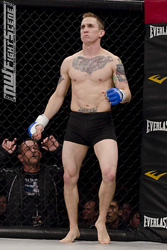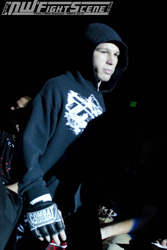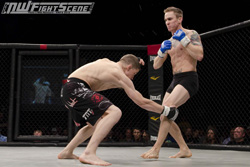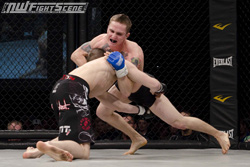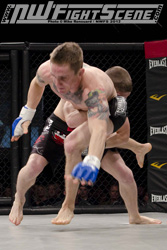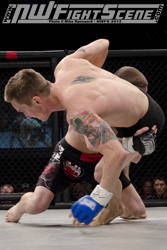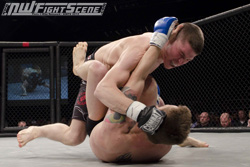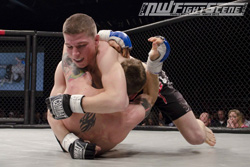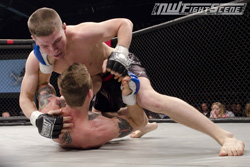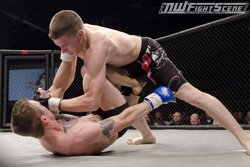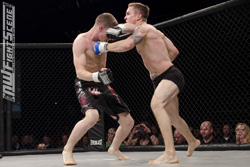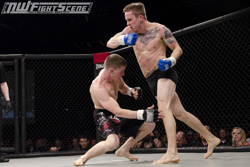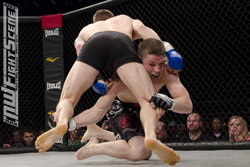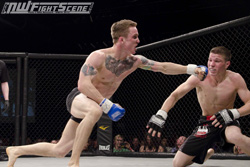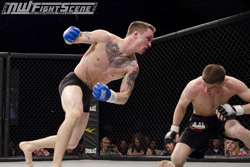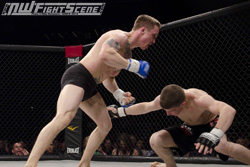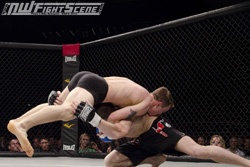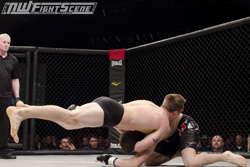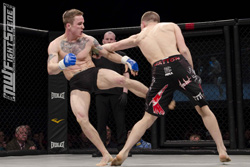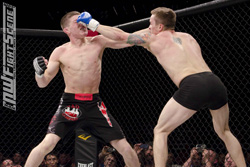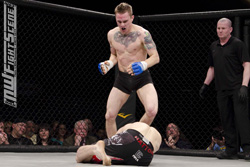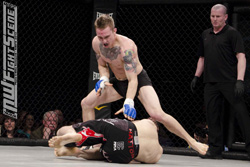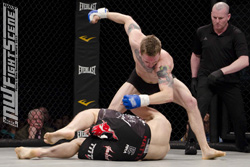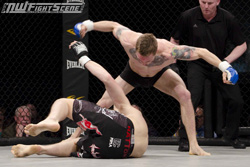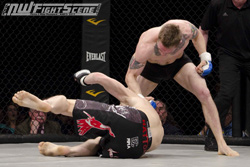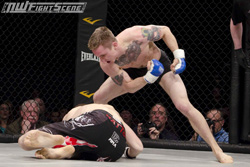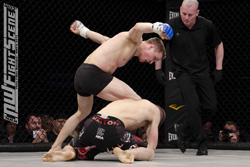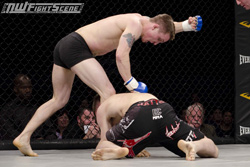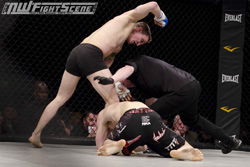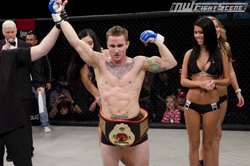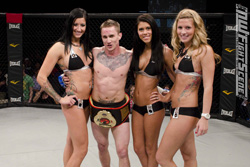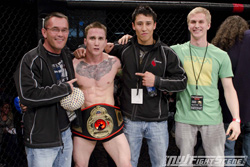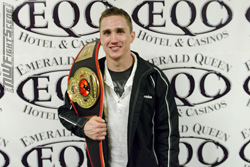 Co-Main Event - 145 lb Championship
Julian Erosa (7-0, Yakima MMA) def Ryan Mulvihill (5-2, Team Spokane)
by Armbar @ 1:48 Rd 4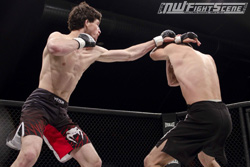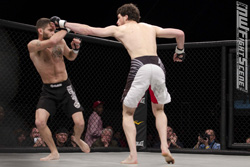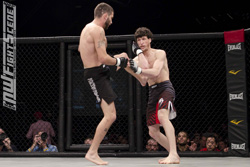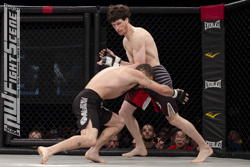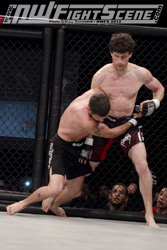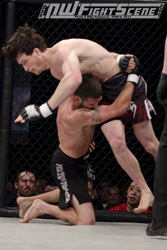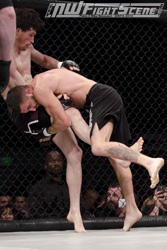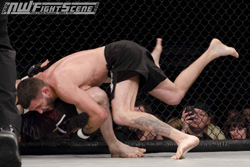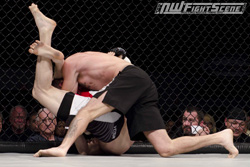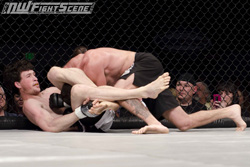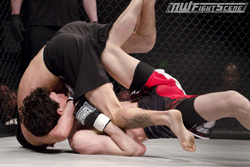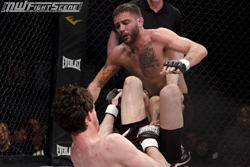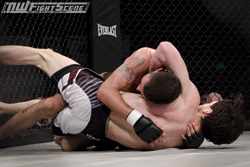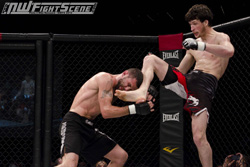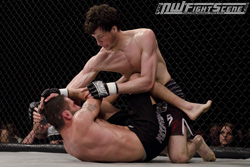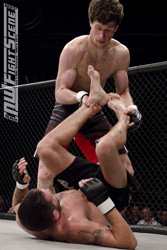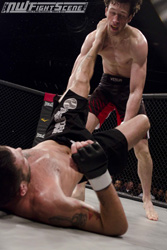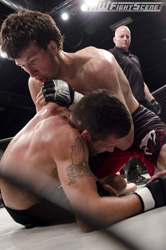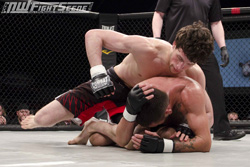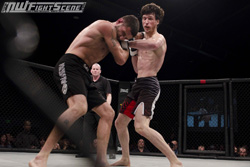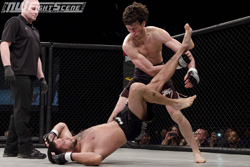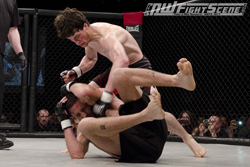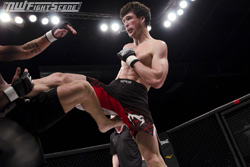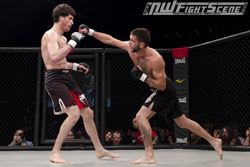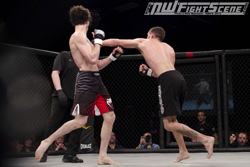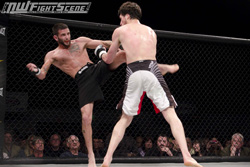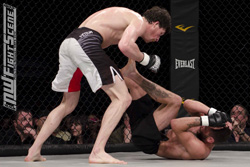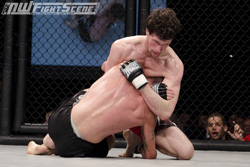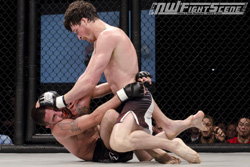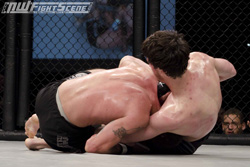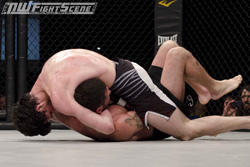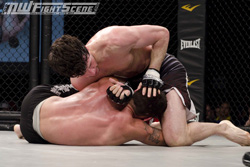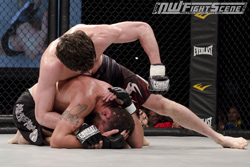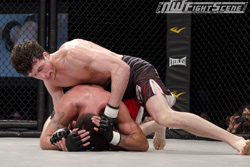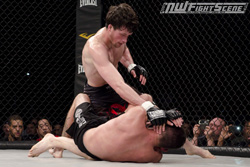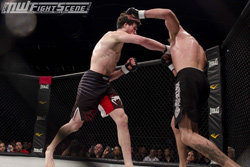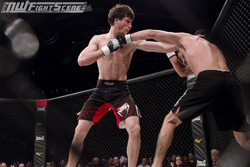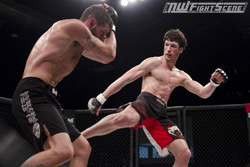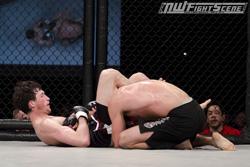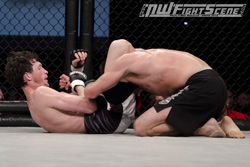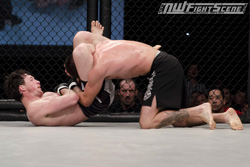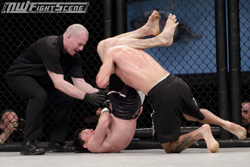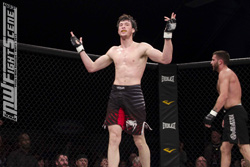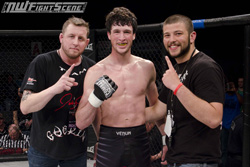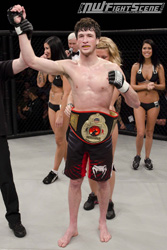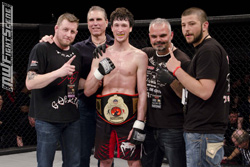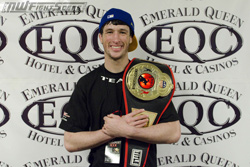 ---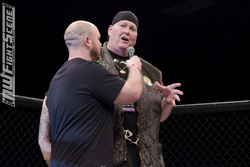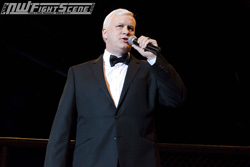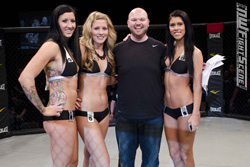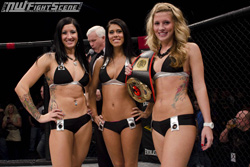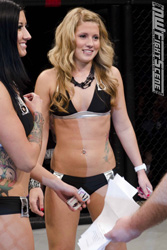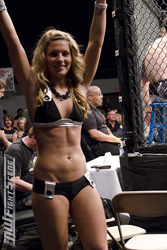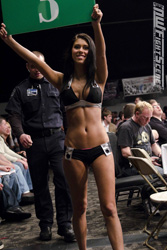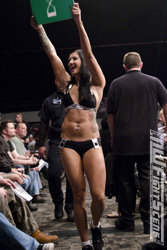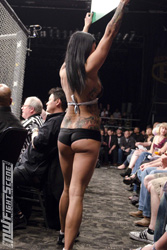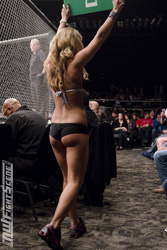 ---
---