NEW YORK, NY – May 4, 2017 – Alliance MMA, Inc. ("Alliance MMA" or the "Company") (NASDAQ: AMMA), a professional mixed martial arts (MMA) company that brings together leading regional productions to build the next generation of MMA champions, announced today signings of several fighters by Pacific Northwest promotion Combat Games MMA (COGA).

"Alliance MMA's mission to identify and cultivate the next generation of champions, and that starts with signing exclusive fight deals with the most promising prospects," said Robert Haydak, President of Alliance MMA. "Combat Games is following that strategy by quickly establishing a remarkable roster with enormous fighter talent."

Joey Pierotti (27), from Enumclaw, Washington, Miranda Granger (27), from Snohomish, Washington, and Nathan Stolen (24), from Aberdeen, Washington have all signed multi-fight deals with COGA.

"I couldn't be more happy or proud to have signed three of Washington's next big superstars," said Combat Games General Manager Joe DeRobbio. "Joey, Miranda, Nathan, their families and their coaches are all quality individuals, positive contributors to the sport of MMA and the communities they serve. We look forward to shepherding their journey to the world's biggest stage. This is just the beginning as COGA continues to expand its regional footprint into new markets. I'm passionately dedicated to achieving my vision of building the best possible showcase for these young athletes."

Joey "Mama's Boy" Pierotti is an undefeated welterweight with a record of 5-0. A Port of Seattle firefighter by day and MMA fighter by night, Pierotti is scheduled to face Andy Nigretto for the Combat Games welterweight title on May 20th at COGA 55 – Rumble On The Ridge at the Snoqualmie Casino.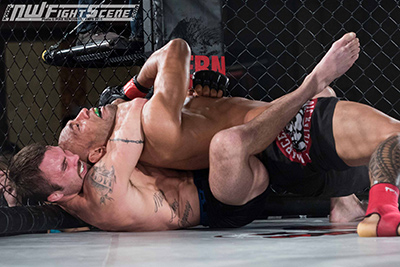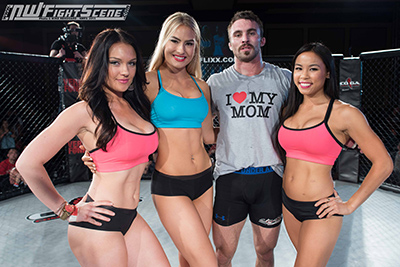 Joey Pierotti

Miranda "Danger" Granger is also undefeated, and someone who has alternated between MMA and kickboxing throughout her first 10 fights. Granger has held several belts thus far in her career including the AX Fighting Championships Amateur World Kickboxing Title and COGA Amateur Strawweight Title. Granger is a life-long martial artist training since the age of four. She takes pride in being a part of the rise of Women's MMA in recent years.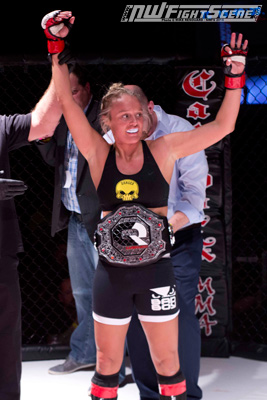 Miranda Granger

Nathan "Superman" Stolen is the current COGA featherweight champion who is coming off a third round submission victory (Kimura) over Carson Frei at COGA 54. Stolen has displayed a tremendous ability to get fans out of their seats by finishing all of his pro bouts to date. At just 24 years of age, Stolen has already proven to be a member of the elite fighters in the Pacific Northwest region.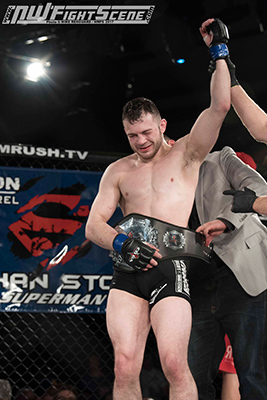 Nathan Stolen

Tickets for COGA 55 – Rumble On The Ridge on Saturday, May 20th, are on sale and can be purchased at Cagetix.com/COGA.

About Alliance MMA, Inc.
Alliance MMA (NASDAQ: AMMA) is a professional mixed martial arts company that brings together the best regional productions. Alliance MMA's mission is to identify and cultivate the next generation of fighters and champions for the Ultimate Fighting Championship (UFC) and other premier MMA promotions.

With some of the world's leading MMA promotions under the Alliance MMA umbrella, the organization aims eventually to host in excess of 125 events per year, showcasing more than 1,000 fighters. Alliance MMA is also dedicated to generating live original sports media content, attracting an international fan base, and securing major brand sponsorship revenue for live MMA events, digital media, and Alliance MMA fighters.

MMA is the world's fastest growing sport with worldwide fans of approximately 300 million according to sports marketing research firm Repucom. MMA is a full contact sport that allows a wide range of fighting techniques, including striking and grappling from various martial arts and disciplines including Boxing, Wrestling, Brazilian Jiu Jitsu, Karate and Muay Thai. Professional MMA fights are legal and regulated by state athletic commissions in all 50 states.

Alliance MMA, Inc. was incorporated in 2015 for the purpose of acquiring businesses that engage in the promotion of mixed martial arts (MMA) events. In 2016, the company completed an initial public offering that culminated in a listing on the NASDAQ stock exchange. Alliance MMA is the only mixed martial arts promotion company that is publicly-traded.