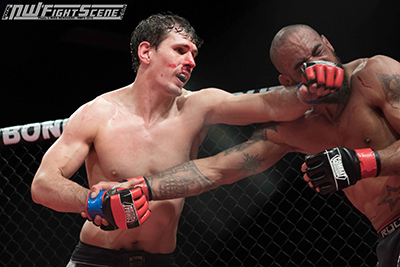 Bryan Nuro (5-1), fighting out of Oregon's Impact Jiu-jitsu, will take on Olympia's Bobby McIntyre (4-3) for the CageSport MMA Interim Lightweight Title this coming Saturday Dec 17th in Tacoma WA. Nuro spoke with NW Fightscene over the phone about the upcoming fight and much more...
---
---
NWFS thanks Bryan for making the time to talk with us. He will fight Bobby McIntyre for the CageSport Interim 155 lb Title in the main event of CageSport 43 at the Emerald Queen Casino in Tacoma WA on Sat Dec 17th. More info at halquistproductions.com and emeraldqueen.com.
Bryan is online twitter.com/bryannuro, facebook.com/bryan.nuro, & instagram.com/bryannuro.