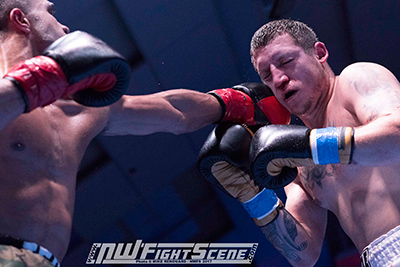 Richard Vanscilen connects with a left in the co-main event.

After holding two successful all-pro boxing shows in 2016, PNW Pro Boxing Promotions kicked it up a notch for their third event - Brawl at Harmony Hall 3 - presenting a 9-bout card laden with young talent from around Washington and Oregon to an enthusiastic crowd inside the intimate confines of Olympia WA's Harmony Hall.

In the main event, 6'6" Marquice "Tree" Weston of Tacoma squared off with Utah's Jesse West in a 6 round cruiserweight showdown. West was aggressive early on, bulling his way forward to neutralize Weston's size advantage. Weston though remained patient, effectively countering and breaking through West's defenses with hard jabs and power shots. Weston scored a knockdown in the third and shortly after, West started having trouble keeping his mouthpiece in his mouth. After having it drop out repeatedly in the third and fourth, West had enough and called it quits at 2:34 of the fourth, giving Weston the TKO victory. Weston moves to 8-1-1 with the win, while West falls to 8-2.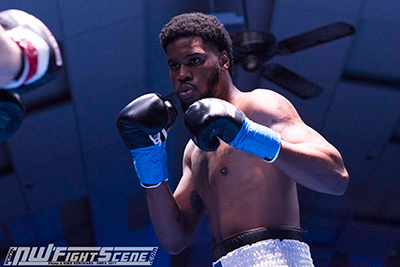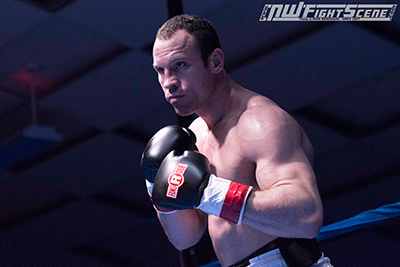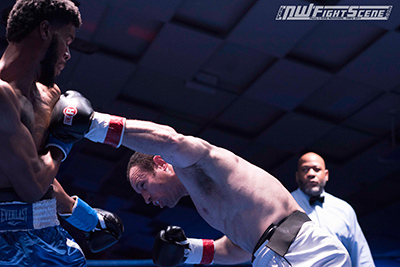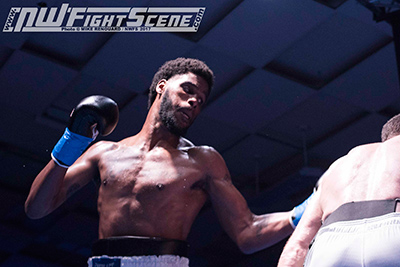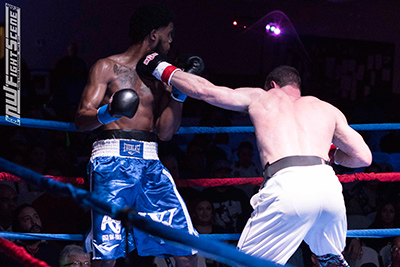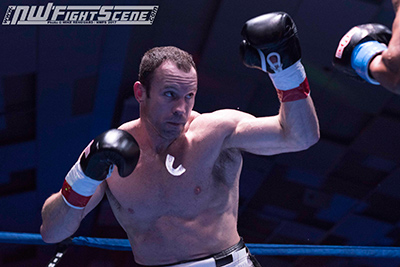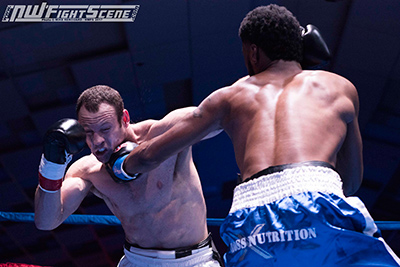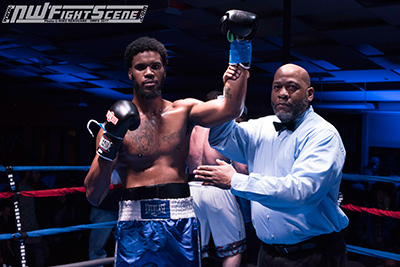 In the Co-main Event, Seattle's Richard Vansiclen pushed the pace throughout in his 175 lb bout with Texas fighter Jose Galindo. After four rounds of action, all three judges agreed in Vansiclen's favor 40-36, moving his record to 3-0 as a professional.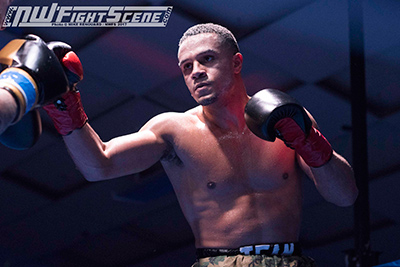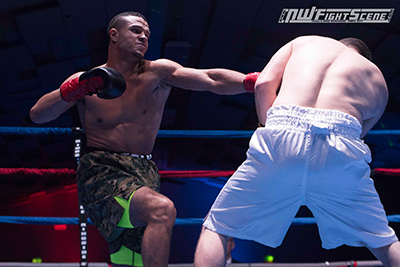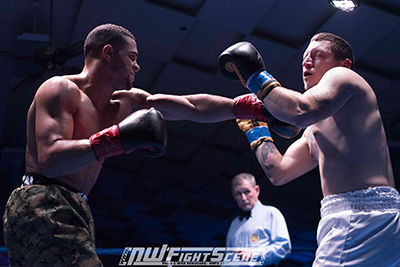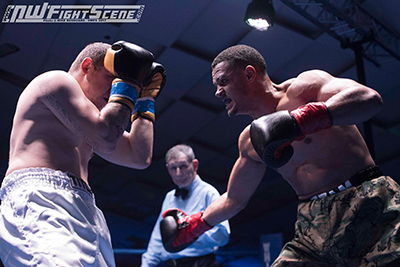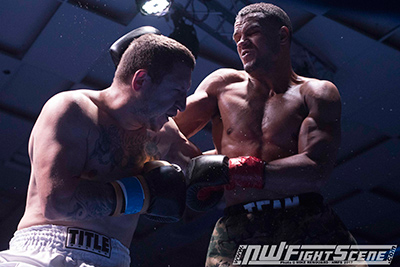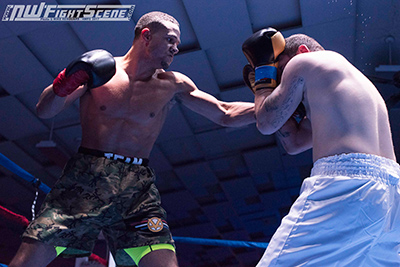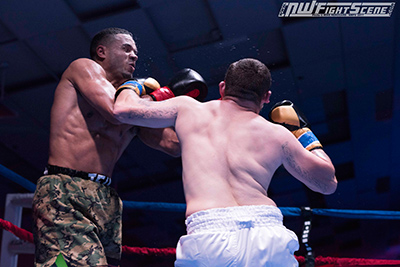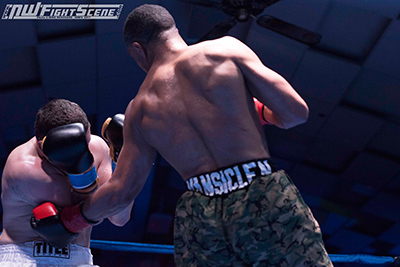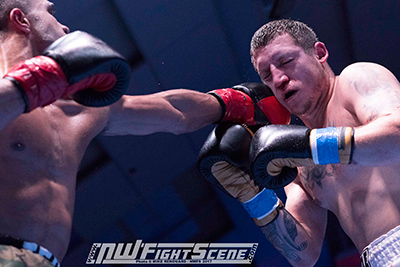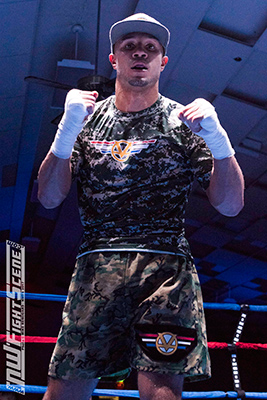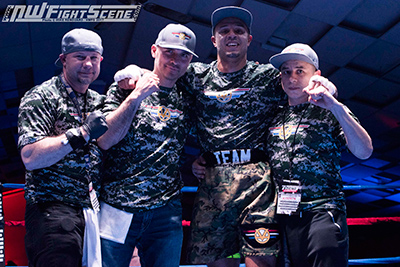 In the Semi-main Event, Portland's Ramel Snegur and Bellingham's Kevin Torres fought to a majority draw in a closely contested welterweight clash, one judge seeing it for Torres, and the other two calling it even at 38-38.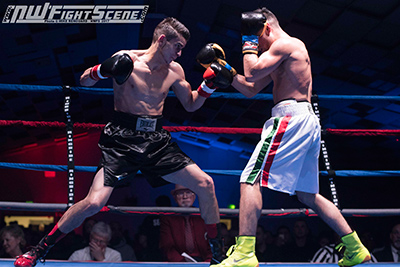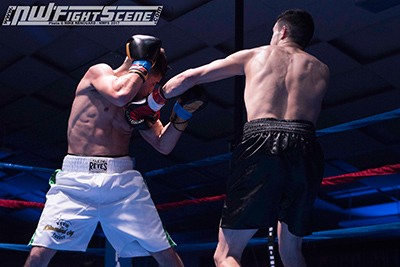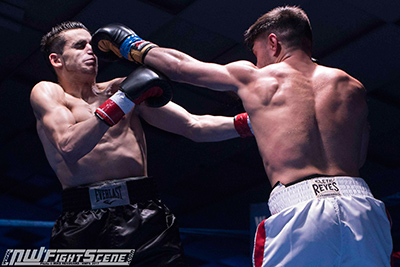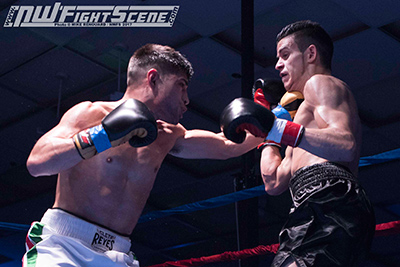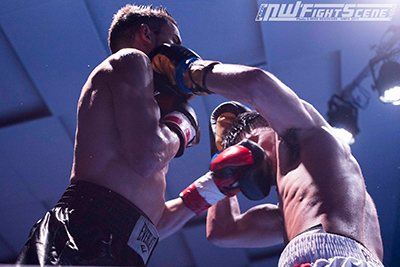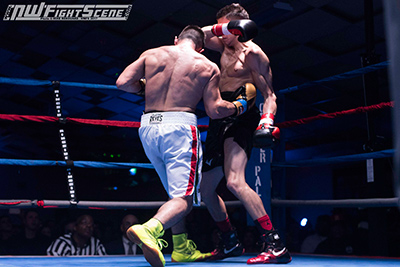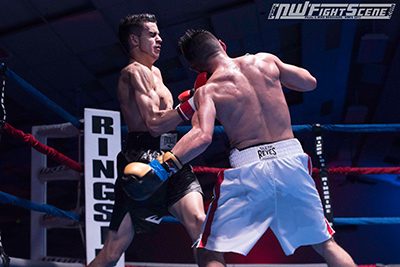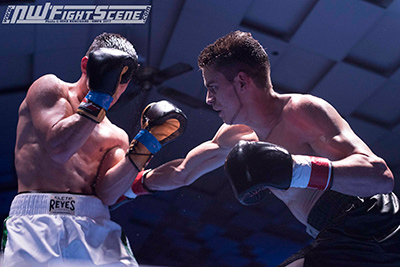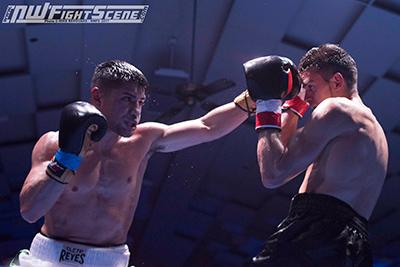 In a 154 lb contest, Federal Way WA's Steve "Hands of God" Villalobos used his heavy hands to stop MMA standout Eric "Kid Rush" Cronkhite via TKO ref stoppage at 2:25 of the first round.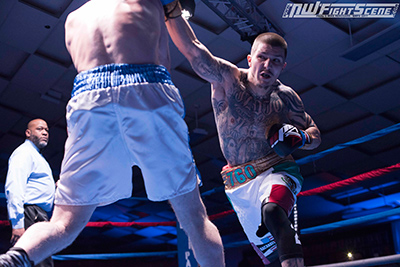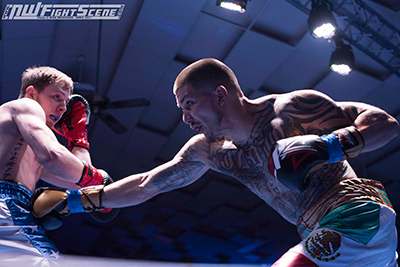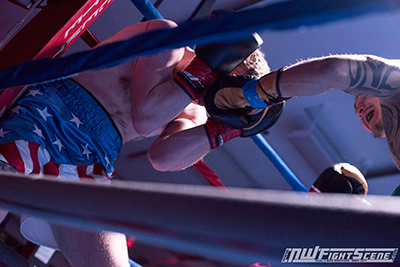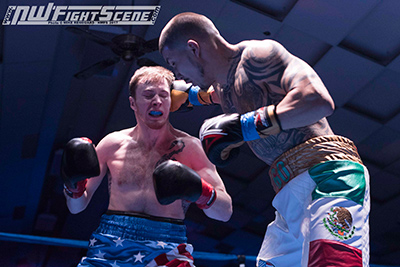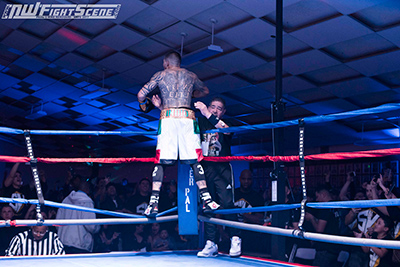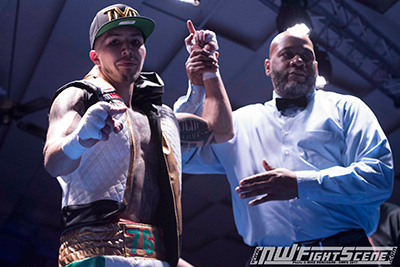 A 4-round Super Welterweight bout between Centralia's Jonathan Arias and Alex Eastman of Ellensburg went the distance. Eastman made it a scrap, but Arias scored two knockdowns in the fight en route to a unanimous decision win, 40-36, 40-35, 38-37.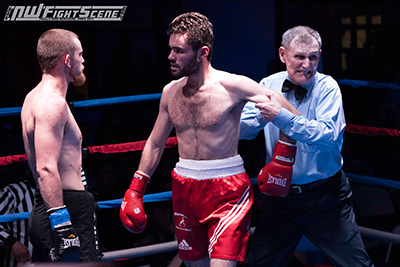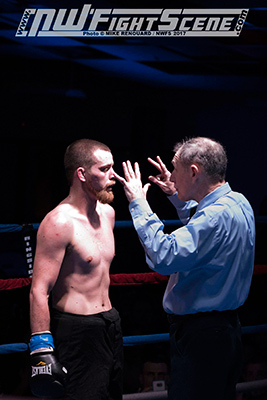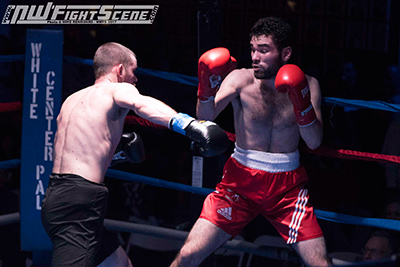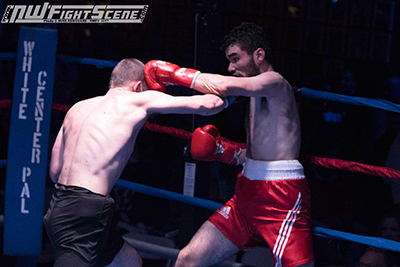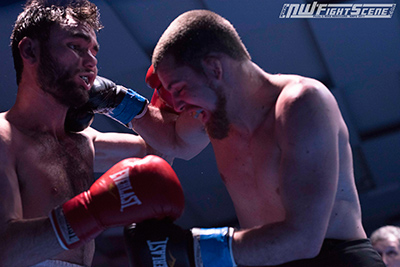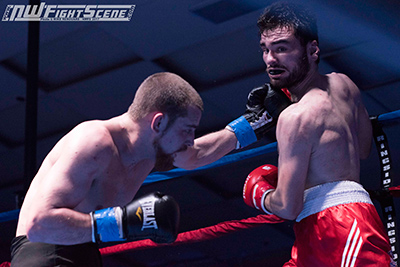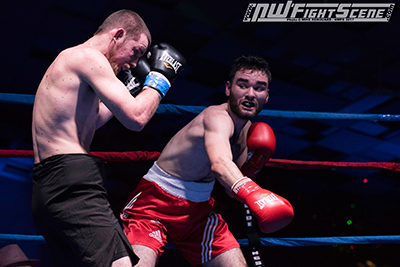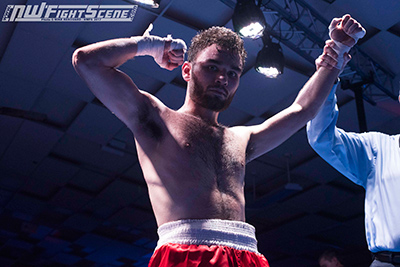 Vancouver WA's Victor Morales, Jr. earned a unanimous decision victory over Seattle's Chris Wheaton, utilizing his speed and power to punish a game Wheaton over 4 rounds of action with the judges seeing it 40-35, 40-34, 40-33. With the win, the 19 year-old Morales Jr. is now 4-0 as a pro.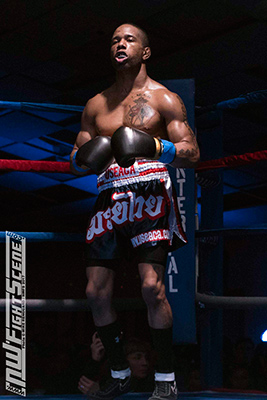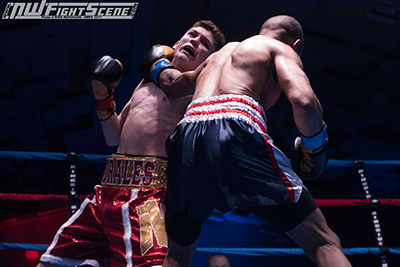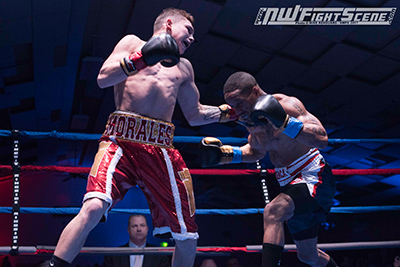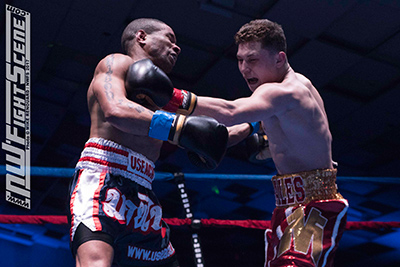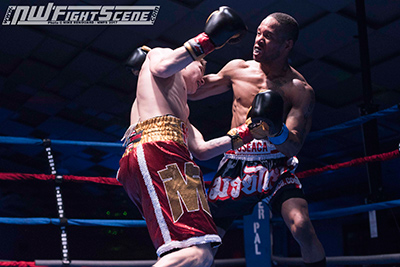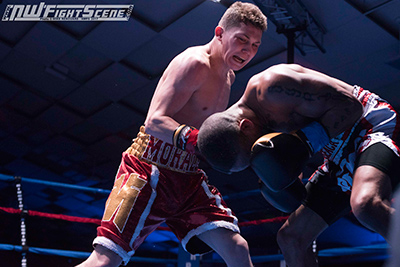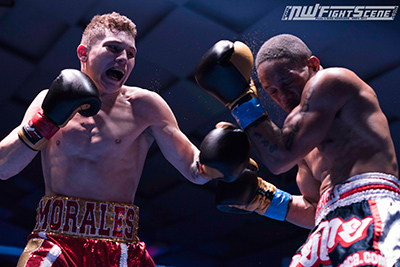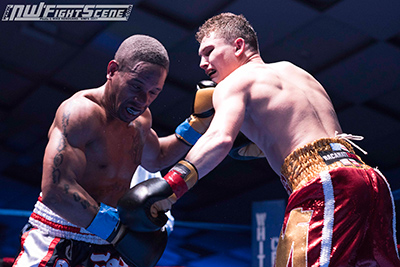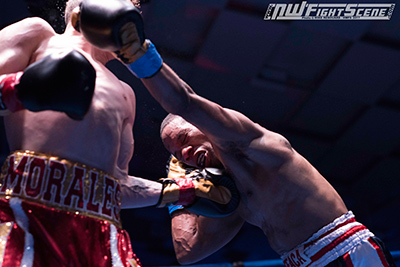 An excellent back and forth battle took place between Yakima WA's Eduardo Torres and Olympia's Bricen Vasques in the welterweight division. Vasques had success early with his boxing, but Torres picked up the pace as the fight progressed, finding a home for some serious power punches, including one knockdown in the 2nd. After four rounds of action, all three judges called it 38-37 for Torres, a veteran of the NW MMA circuit who picks up his first professional boxing win.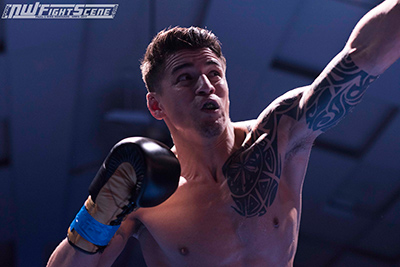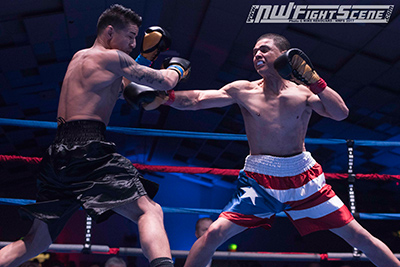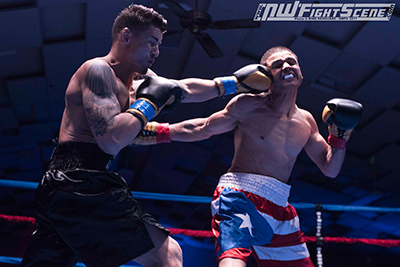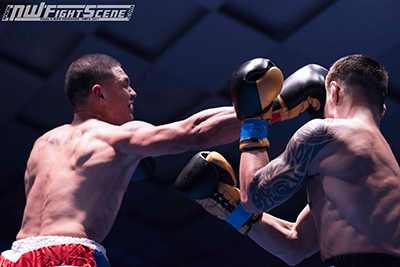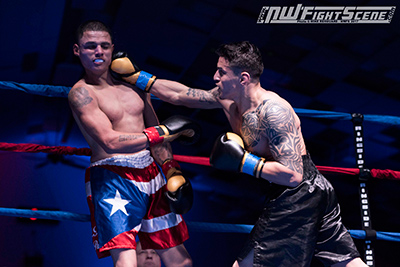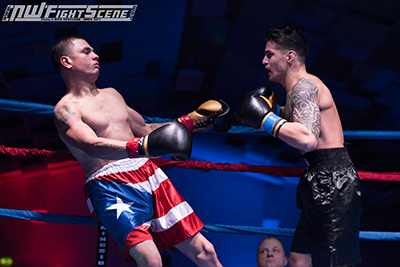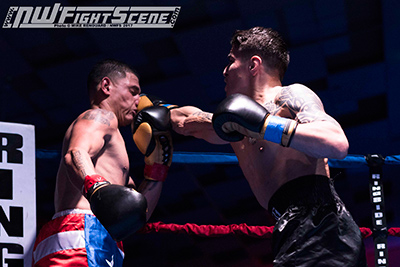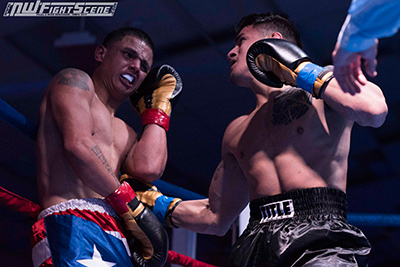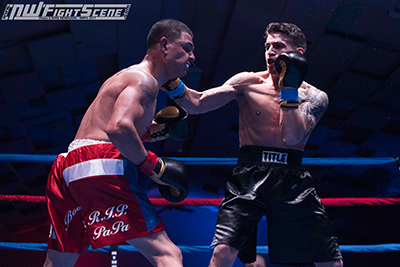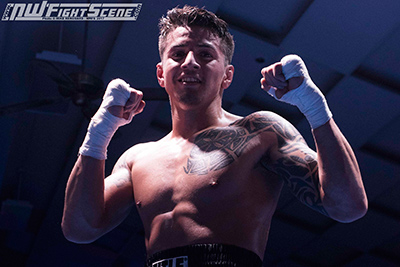 Spokane's Patrick Ferguson moved his pro record to 6-0, overwhelming Tacoma's Justin Davis with punches for the TKO at 1:59 of the first round in a 200 lb matchup.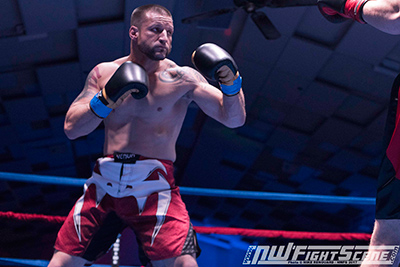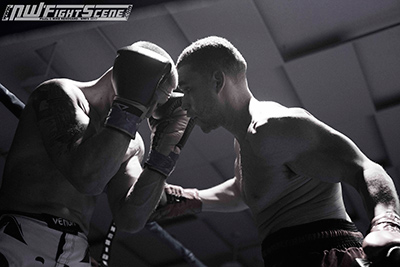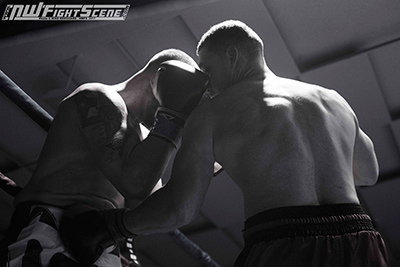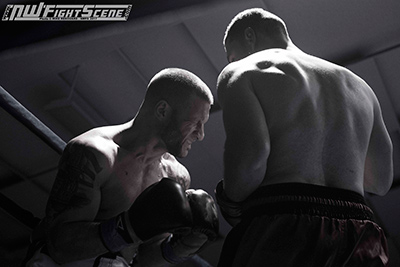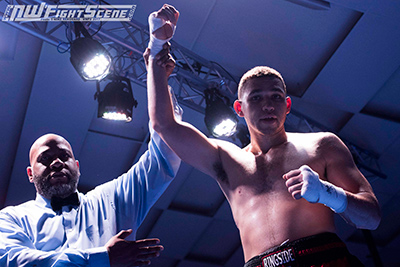 Bonney Lake WA's Justin Peak notched a win in his first professional bout with a thunderous first round knockout of Kalispel MT's Justin Chappell in a Super Middleweight contest. Chappell scored a knockdown in the first minute of the round with a big right hand. Peak beat the count and then a minute later, answered with a big right of his own, sending Chappell crashing to the canvas for the KO victory at the 2:18 mark.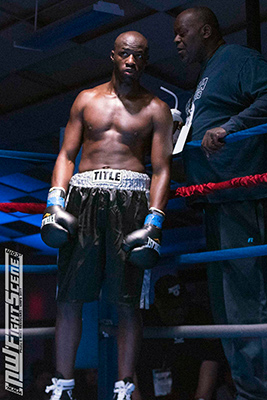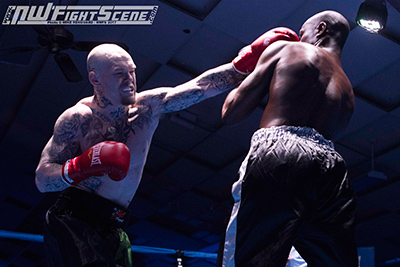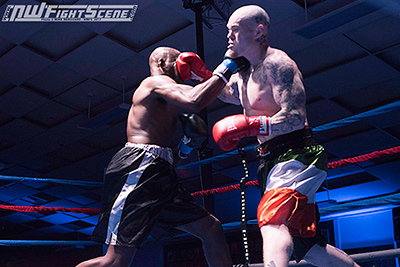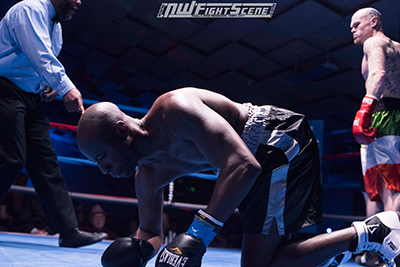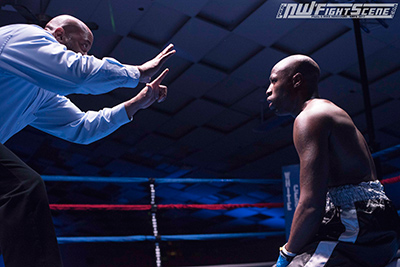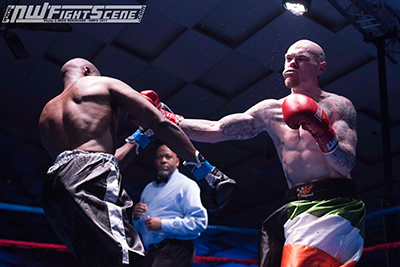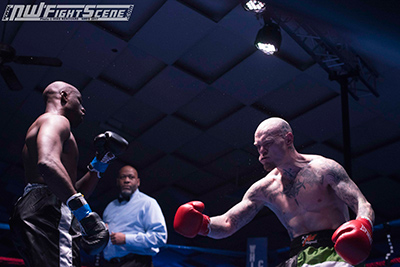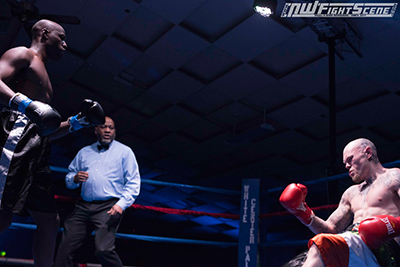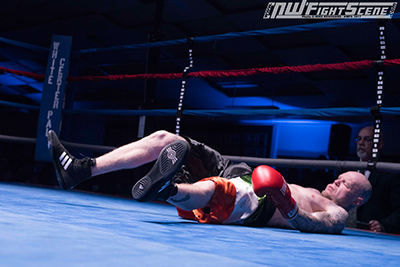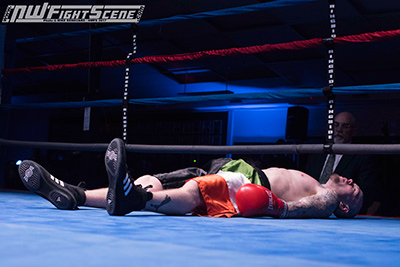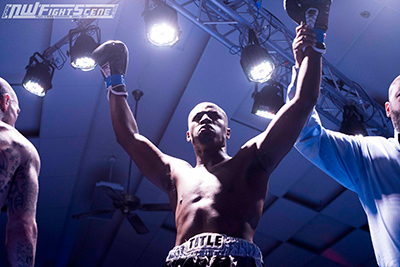 PNW Pro Boxing Promotions will be back at Harmony Hall for another all-pro show on June 24th. More info about the promotion at facebook.com/pnwproboxingpromotions.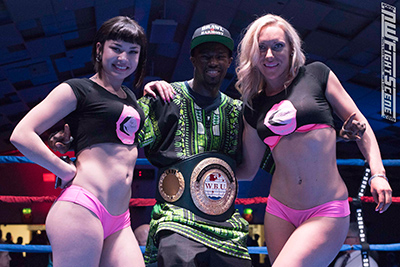 WBU Pacific Northwest Super Featherweight Champion Rob Diezel
---
Brawl at Harmony Hall 3 Results

Main Event - Cruiserweights (6 Rounds)
Marquice Weston (8-1-1, 4 KOs - Tacoma) def Jesse West (8-2, 5 KOs - Clearfield UT)
by TKO (Fighter Retirement) @ 2:35 Rd 4

Co-main Event - Light Heavyweights (4 Rounds)
Richard Vansiclen (3-0, 2 KOs - Seattle) def Jose Galindo (1-2 - Midland TX)
by Unanimous Decision (All judges 40-36)

Semi-main Event - Welterweights (4 Rounds)
Ramel Snegur (1-1-1 - Portland) vs Kevin Torres (1-0-1, 1 KO - Bellingham WA)
results in a Majority Draw (38-38, 38-38, 36-40)

Super Welterweights (4 Rounds)
Steve Villalobos (2-0, 2 KOs - Federal Way WA) def Eric Cronkhite (0-1 - Graham WA)
by TKO @ 2:25 Rd 1

Super Welterweights (4 Rounds)
Jonathan Arias (2-1, 1 KOs - Centralia WA) def Alex Eastman (0-2 - Cle Elum WA)
by Unanimous Decision (40-36, 40-35, 38-37)

Super Featherweights (4 Rounds)
Victor Morales Jr (4-0, 2 KOs - Vancouver WA) def Chris Wheaton (0-4 - Seattle)
by Unanimous Decision (40-35, 40-34, 40-33)

Welterweights (4 Rounds)
Eduardo Torres (1-1 - Wapato WA) def Bricen Vasques (0-1)
by Unanimous Decision (All judges 38-37)

Cruiserweights (4 Rounds)
Patrick Ferguson (6-0, 6 KOs - Spokane) def Justin Davis (0-5 - Tacoma WA)
by TKO (Fighter Retirement) @ 1:59 Rd 1

Super middleweights (4 Rounds)
John Peak (1-0, 1 KO - Bonney Lake WA) def Justin Chappell (0-2 - Kalispell MT)
by KO @ 2:18 Rd 1
---