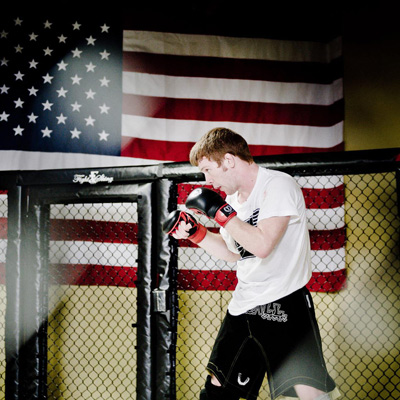 Drew Brokenshire

May 15th, 2013 - On June 1st, CageSport MMA featherweight champion, Drew Brokenshire, will step into the ring for the first time where he will take on William Fernandez (0-2) at the Emerald Queen Casino for Battle at the Boat 92. Since the end of last year, Brokenshire has made waves throughout the northwest MMA community, defeating the region's top MMA prospects while becoming the featherweight champion at the area's premier MMA promotion.

Tickets for Battle at the Boat 92 are still available and can be purchased at the Emerald Queen Casino box office or through www.ticketmaster.com. Doors for the June 1st event will open at 6:00 PM, with the first bout scheduled for 7:00 PM.

Brokenshire, who has shown excellent stand up game during his time in the cage will take that aspect of MMA to the ring and will hope to leave the Emerald Queen Casino showroom with his first career professional boxing victory.

When asked his thoughts on how his MMA experience would translate into the ring, Brokenshire responded "MMA, Boxing, Kickboxing, Muay Thai, it is all hand-to-hand combat. That experience will be very important as I go in against someone who has experience boxing at a professional level. I will be just as ready and relaxed in there as with my MMA bouts. I have fought five, five minute rounds in the cage so I also expect four, three minute rounds to be a little bit easier on my cardio as well."

In his two appearances on a CageSport promotion, Brokenshire has undoubtedly been the crowd favorite as he's brought legions of fans to each event. His first appearance came in December of 2012 at CageSport XXII when he took reigning featherweight champion, Julian Erosa, who also held a perfect 9-0 record. The fight turned out to be one of the best in CageSport history, going all five rounds while impressive fan bases of both fighters were on their feet the entire time. Brokenshire ended up with a convincing unanimous decision victory over Erosa to earn the featherweight title.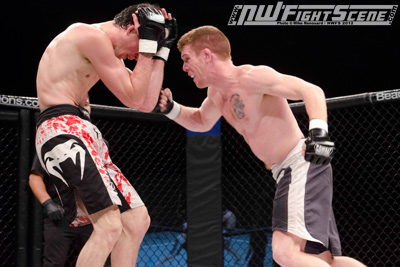 Brokenshire on the attack at CageSport XXII

His latest fight gained him national attention when he successfully defended his title against well known, Enoch Wilson. The fight only lasted three out of the five rounds, before Wilson stopped the fight due to a hand injury.

The Franklin Pierce High and Tacoma Community College graduate trains out of the reputable gyms, West Coast Fight Team in Auburn along with The Academy of Brian Johnson in Lacey. Regarding Brokenshire's difference in training, he said, "Not too much has changed besides my time with my head coach Trevor Jackson is more focused on boxing. We are working really hard to make a good showing come June 1st."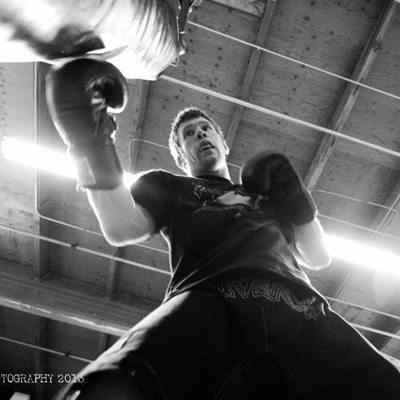 Even as his professional boxing debut nears, Brokenshire hasn't stopped training at any of his other disciplines. He knows he has a target on his back being the CageSport featherweight champion, and he's making sure he's ready to defend it whenever called upon.

Halquist Productions has created a world class fight promotion in Battle at the Boat boxing along with CageSport MMA. The first event happening in 1997, The Battle at the Boat boxing series at the Emerald Queen Casino continues to be the longest running professional boxing series at any Tribal casino in the United States. Superstar, Zahir Raheem, who defeated Erik Morales in 2005, is scheduled to fight in the main event against Justin Juuko (45-11-1, 30 KO's) in his next step on the road to becoming a world champion. For more information on Battle at the Boat 92 and all other Halquist productions events, please visit www.Halquistproductions.com and visit the official Facebook and Twitter Pages of CageSport MMA, Battle at the Boat, and Halquist Productions.